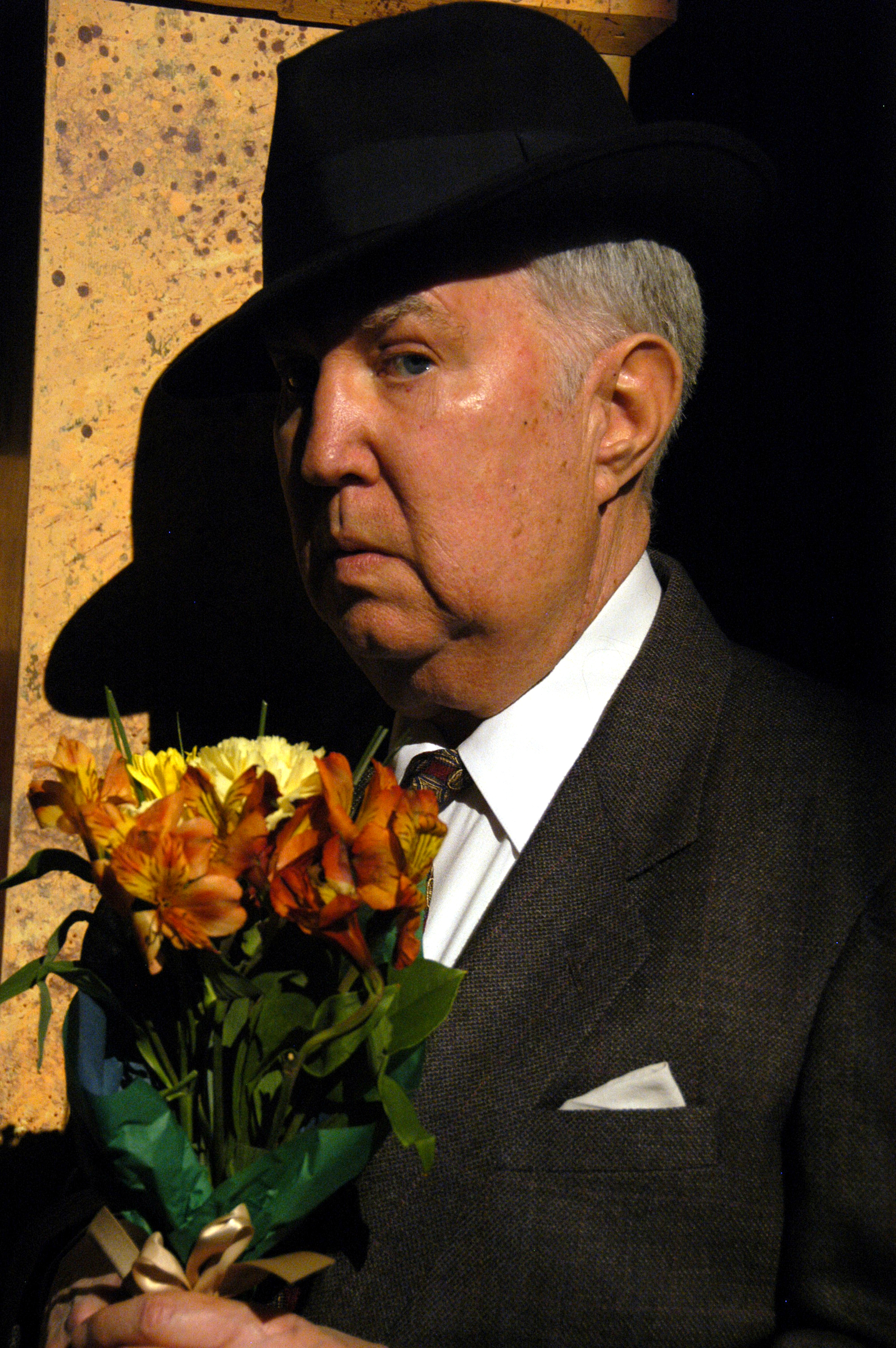 A CRITIC REMINISCES
Some years ago, I reviewed a Benjamin Stewart performance as "a collection of mannerisms more glittering than any produced by Hepburn or Gielgud."
He took me to task for that.
I told him then, and I repeat it now, it was a compliment of the highest order. How else to describe this man's unique style?
Benjamin Stewart did not deal in the ordinary. Once he entered, he took center stage and held it. He was sly, he was tragic, he was fearsome, he was  hilarious, he WAS the part, whether that part was Lady Bracknell reducing the English countryside to ruins or Big Daddy wrestling mendacity to the mat. You could not take your eyes from him.
Benjamin, or Ben as he liked to be known, was bigger than life, a creation wholly of the theater and yet always something more. He reached inside the showy and brought out the essence. Every time I left the theater after a Benjamin Stewart performance, I left with an expanded knowledge of my humanity, and, I like to think, a glimpse of God.
Smart directors, and, thankfully, Benjamin had many of those, made the most of his abilities, leaving us with a legacy of unforgettable moments in the theater.
Young actors could learn a lesson from Benjamin. In approaching a part, he was ruthless. He went for the throat. He did not fear the word, he devoured it and spit it out, refusing to let the audience ignore what it was hearing.
What made him special was that he never did this to call attention to himself. As an 18th century critic said of the legendary David Garrick, Benjamin "carefully crafted his derring-do into the rambunctiousness of the whole."
Benjamin was a star, no one would deny it, but, first and foremost, he was a man of the ensemble. If he sometimes stole the spotlight, it was that, to him, if it was worth doing, it was worth doing fiercely.  If many of his vehicles remain incandescent in our memories, it is not because they were always great plays, but because his presence inspired his fellow artists to greatness.
With Benjamin Stewart, a great one walked among us. His footsteps will echo long after we are gone. — Kyle Lawson.
Ben died June 4, 2013 at his home in Phoenix of complications from diabetes. He was 70.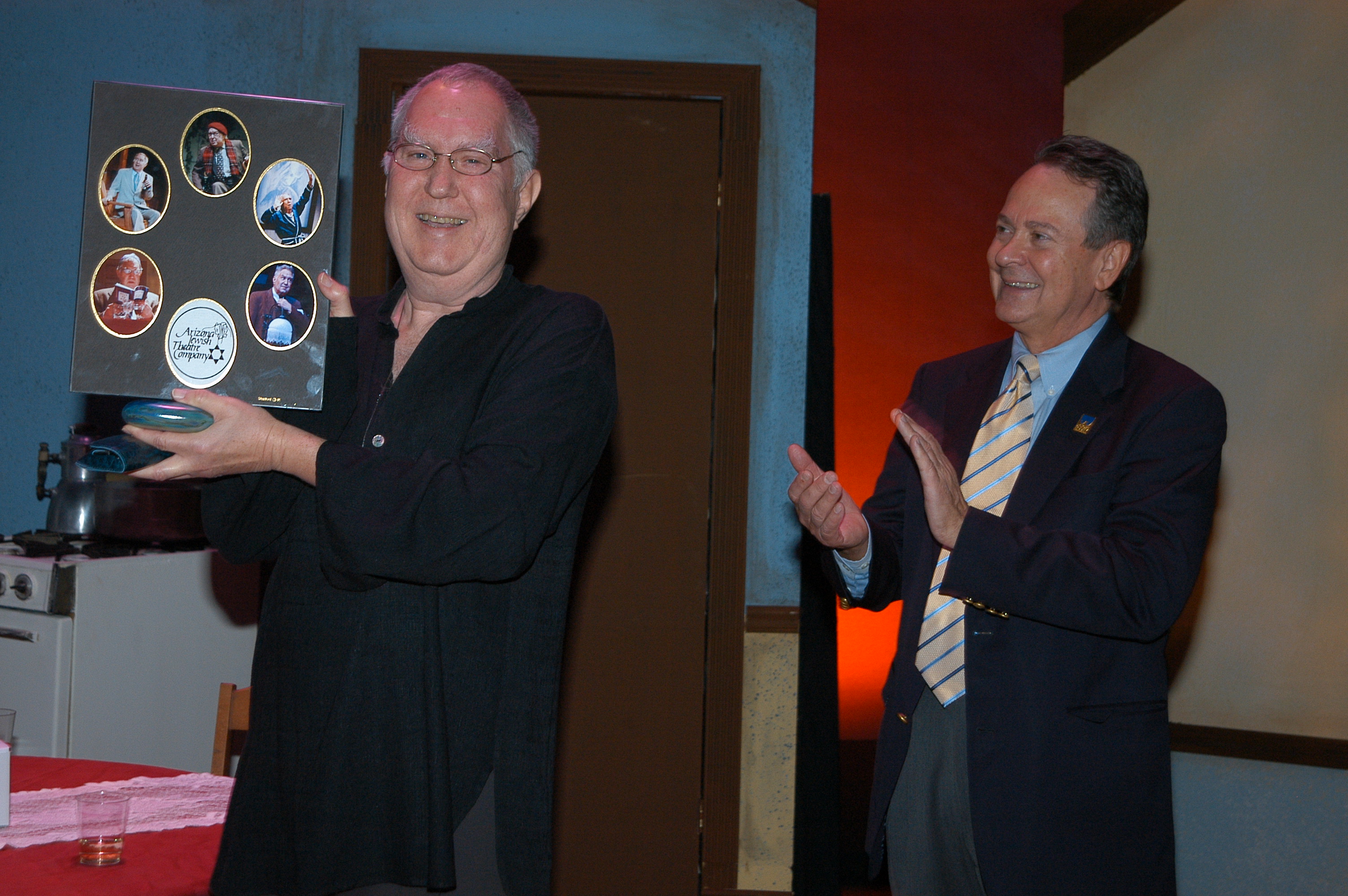 Gary Gisselman, ATC's artistic director from 1980 to 1991, remembers Ben …  "Ben was a mainstay of the theater company. He was unique in that he had such a wonderful voice. He was a wonderful character actor. People became very fond of him. He was a star in Tucson and gained the same following in Phoenix when he moved there in the late 1990s."
An excerpt from the June 7, 2013 obituary in the Arizona Republic, written by the paper's theater critic Kerry Lengel.

From the late 1970s through the early 2000s, (Benjamin) Stewart appeared in 42 productions with Arizona Theatre Company, the state's largest theater, which routinely auditions actors in New York and Los Angeles.
Stewart, a versatile talent known for his sonorous voice, starred for ATC in classic plays by Shakespeare and Chekhov, as well as the Stephen Sondheim musicals A Little Night Music and A Funny Thing Happened on the Way to the Forum.
"He played Lady Bracknell in The Importance of Being Earnest and made an extremely unattractive but imperious grande dame," recalled David Ira Goldstein, the company's artistic director since 1992.
"He didn't do it in falsetto, he did it with the whole range of his voice, and he ruled the stage as if Queen Victoria had come back to life.
"He was a bravura actor. He made big, bold choices, and he had that beautiful voice that was an incredible instrument."
Born in Houston, Stewart launched his acting career in Los Angeles, sharing the stage with Vanessa Redgrave, Rex Harrison and Peter Ustinov at the Ahmanson Theatre. He acted for regional companies across the country and in one Broadway production, a 1976 revival of Tennessee Williams' The Night of the Iguana, in a cast headed by Richard Chamberlain.
Stewart lived for years in Tucson before moving to Phoenix, where he worked for troupes including Phoenix Theatre, Actors Theatre and Arizona Jewish Theatre Company.
"I considered it a privilege to have him on our stage," said Janet Arnold, founder of the latter company, which closed last year after a 24-year run.
"He did wonders for our theater, just brought it up to a new level," Arnold said. "Every actor who worked with him worked harder than usual. They wanted to impress Ben."
BENJAMIN AT ARIZONA JEWISH THEATRE COMPANY
Benjamin did his best work here for Arizona Theatre Company and Arizona Jewish Theatre Company. Janet Arnold, founder and producing artistic director of AJTC, has shared a collection of Mark Gluckman's photographs of Benjamin's work with her company.
His credits with AJTC include I'm Not Rappaport (2001), King Levine and The Value of Names (2003), Beau Jest and Jest A Moment in repertory; The Price and 36 (2005), Brooklyn Boy (2007) and Halpern and Johnson (2008).