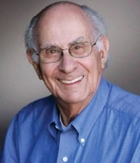 Bob has a BA from the University of North Carolina and an MFA from the Yale School of Drama. He worked in marketing for many years.
On retirement, Bob returned to acting in regional theatres in North Carolina, Washington, D.C., St. Louis and Phoenix. He is a  member of Actors Equity, the Playwrights Center, the Association for Jewish Theatre and Dramatists Guild.
Bob returned to playwriting, his first love, in 2000, and has since written four full-length and twelve 10-minute plays, a number of which have been published and produced.
For his website, go HERE
For his Internet Movie Database page, go HERE
THEATRE CREDITS
2013. "Over the River and Through the Woods." Playwright: Joe DiPietro. Director: Pamela Fields.