Actor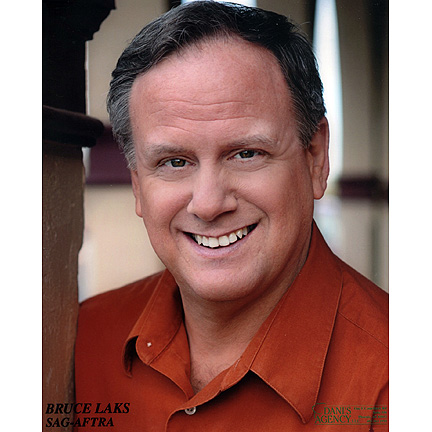 BIOGRAPHY
Bruce holds a B.A. in Theatre from Florida State University and interned at the Alabama Shakespeare Festival.
He has been acting, directing and teaching in Arizona for several years. He has performed with diverse theaters in a broad variety of roles.
While in Arizona, Bruce has worked with Southwest Shakespeare Company (SSC) and its sister company Shakespeare Sedona as Master Ford in The Merry Wives of Windsor, Casca in Julius Caesar, Mr. Webb in Our Town, Hortensio in The Taming of the Shrew, Holofernes in Love's Labour's Lost and Nicola in Arms and the Man. Other Arizona acting credits include the title role in Cyrano de Bergerac, John Adams in 1776, Iago in Othello, Eddie in AZ Jewish Theatre's Lost in Yonkers, Laertes in Hamlet, George in Who's Afraid of Virginia Woolfe, Walter in Keely &Du, Max in Phoenix Theatre's Dial 'M' for Murder and numerous other roles/productions with Childsplay, Theater Works, The Cookie Co., iTheatre Collaborative and other Phoenix-area theatres.
Prior to Phoenix, Bruce's work included Arthur in Camelot (Chattanooga, TN); Ken in Rumours (Raleigh, NC); Bolingbroke in Richard II (Raleigh, NC); Harry in the world premiere of Hollywood Playhouse's Harry and Thelma in the Woods (FL) abd Bobby Gould in Speed-the-Plow for which he received a Best Actor award in Raleigh, NC.
Bruce has appeared in numerous industrial training videos for such clients as the U.S. Border Patrol, Olin Chemical, Bowater Southern, Carolina Power & Light, Northern Automotive and Northern Telecom. He has also appeared in commercials for Sonic, Gatorade, Claritin, Bank One, UPS and Mazda.
Bruce is a member of the Screen Actors Guild, the Society of American Fight Directors and the Educational Theatre Association.
*****
Bruce is married to artist Raina Redhawk.
*****
PHOTOGRAPHS, REVIEWS & THE KITCHEN SINK
2014 "Fiddler on the Roof" The Palms of Mesa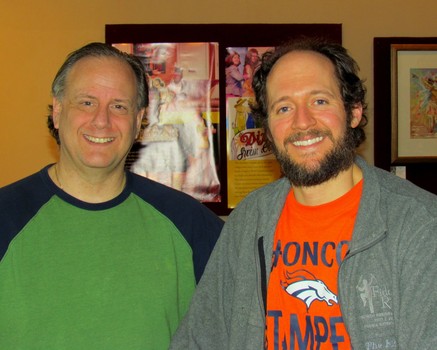 *****
2012 "Nine Circles" iTheatre Collaborative.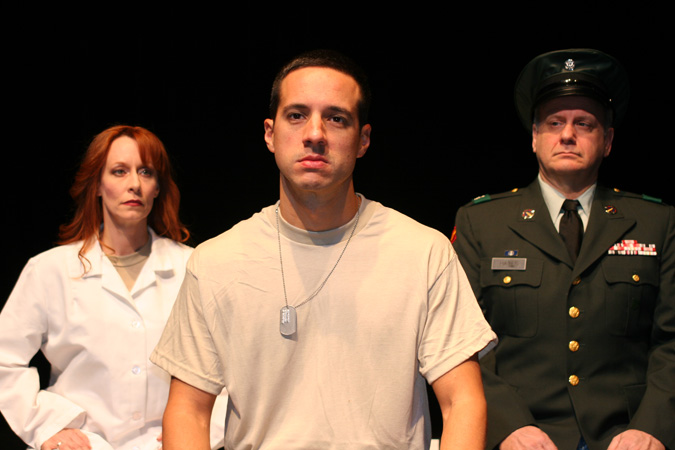 For Julie Peterson's review of Nine Circles in the Phoenix New Times (that mentions Bruce), go HERE
*****
SEPTEMBER 2012, "The Odd Couple," Arizona Broadway Theatre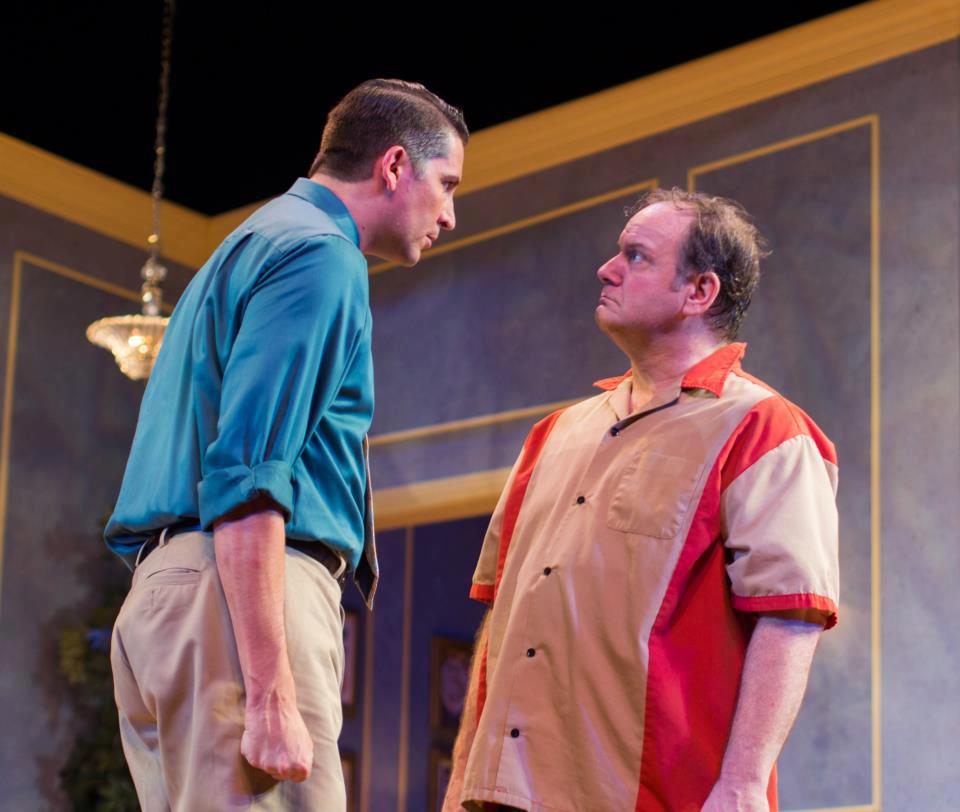 *****
2003-2004 SEASON "Cardenio, or the Second Maiden's Tragedy" Southwest Shakespeare Company.
*****
2004. Lost in Yonkers. Playwright: Neil Simon. Director: Randy Messersmith. Cast: Susan Sindelar, Maria Amorocho Weisbrod, Jacqueline Gaston, Bruce Laks, Cale Keadus Pascual, Paul Thomson.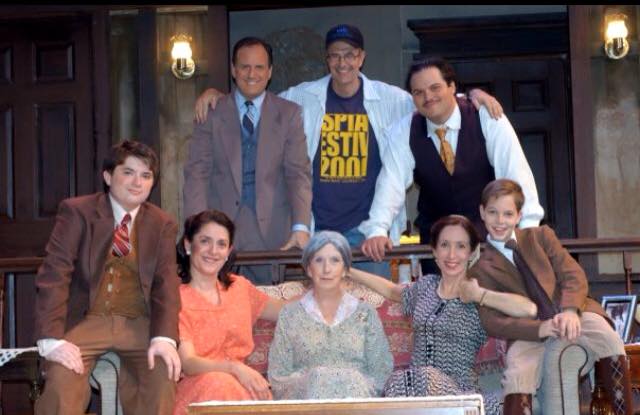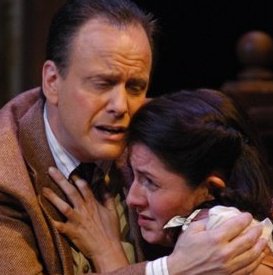 *****
RESUME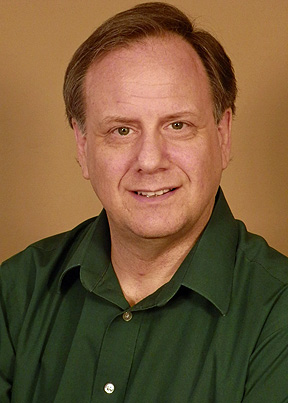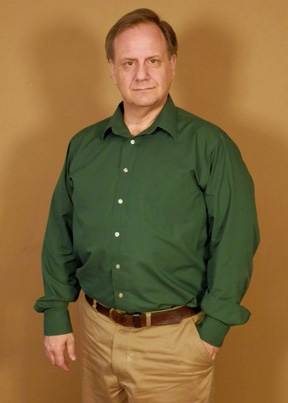 Represented by Dani's Agency.
FILM
   • Flight of the Navigator... Agent Bixby (Speaking Role)... Disney Prod., Randel Kleiser, Director
   • Secret Messages... Dean Frennic (Supportng Role)... Roo Productions, Phoenix, AZ
   • A Tale From Tate's Hell... Jim Knight (Principal)... FSU School of Communication

INDUSTRIAL/TRAINING VIDEO
   • Virtra Systems... George; Dad... Tempe, AZ
   • U.S.Border Patrol (Dept. of Homeland Security)... Driver (Principal, Jps Project)... Phoenix, AZ
   • Northern Automotive... Dave... Phoenix, AZ
   • Volkswagon... Car Shopper... Phoenix, AZ
   • Optioncard	Announcer... (Principal)... Raleigh, NE
   • R.J. Reynolds... John Beake (Principal)... Winston-Salem, NE
   • Glaxo, Inc.... Administrator (Principal)... Raleigh, NE
   • Northern Telecom... Lounge Singer (Principal)... Raleigh, NE
   • Murphy & Associates... Eli Nitt (Principal)... Raleigh, NE
   • Carolina Power & Light Co.... Jack (Principal)... Raleigh, NE
   • Bowater Southern... Tom (Principal)... Chattanooga, TN
   • Olin Chemical Co.... Jim (Principal)... Chattanooga, TN

COMMERCIAL
   • Claritin (Phx. Int'l Raceway)... Extra (Pit Crew)... Phoenix, AZ
   • Claritin (Univ. of Phx. Stadium)... Extra (Soccer Dad)... Phoenix, AZ
   • UPS... Extra (Pit Crew)... Phoenix, AZ
   • Gatorade... (Baseball Fan)... Phoenix, AZ
   • Mazda... Extra (Engineer)... Phoenix, AZ
   • Arizona Lottery/Phoenix Coyotes... Security Guard... Phoenix, AZ
   • Basha's... Shopper (Principle)... Phoenix, AZ
   • Bankone... Featured Extra (Fan)... Phoenix, AZ
   • Bankone of Colorado... Featured Extra (Fan)... Phoenix, AZ
   • Publix Supermarkets... Extra (BBQ Guy)... Miami, FL
   • Sonic... Extra (Customer in Car)... Phoenix, AZ
   • Circle K... Extra (Customer)... Phoenix, AZ
   • Spanish Lottery... Extra (Person in Line)... Phoenix, AZ
   • Harper Homes, Inc.... Home Owner (Principal)... Chattanooga, TN

EDUCATIONAL TELEVISION (Live Interactive)
   • Educational Management Group... Characters Portrayed: Andrew Jackson, Al Capone, Egyptologist, Roman Plebeian, 
     Aristophanes, Leprechaun, King George II, German Immigrant, Davy Crockett... Scottsdale, AZ

THEATRE
   • Harvey... Judge Gaffney... Highlands Playhouse, NC
   • Who's Afraid of Virginia Woolf?... George... Phoenix, AZ
   • Speed-The-Plow... Bobby Gould... TheatreWorks, Phoenix, AZ
   • Lost In Yonkers... Eddie... Arizona Jewish Theatre Co., Phoenix, AZ
   • Rosencrantz & Guildenstern Are Dead... Guildenstern... Theatrescape, Phoenix, AZ
   • Harry And Thelma In The Woods... Harry... Hollywood Playhouse, Hollywood, FL
   • Funny Girl... Tom Keeney... Stage Door Theatre, Ft. Lauderdale, FL
   • Dial "M" For Murder... Max Halliday... Phoenix Theatre, Phoenix, AZ
   • Speed-The-Plow*... Bobby Gould... Raleigh Little Theatre, NC
     *Won Raleigh Little Theatre's "CANTEY" Award-Best Actor In A Lead Role, 1993

TRAINING
   • Bachelor of Arts Degree in Theatre: Florida State University, 1983.

SPECIAL SKILLS
   • STAGE COMBAT: Foil; Sabre; Epee; Quarterstaff; Rapier & Dagger; Katana; Firearms; Unarmed (Combat Resume Avail.)
   • DIALECTS: Standard British; Cockney; Scottish; Irish; Midwest American; Yiddish; Russian; German; American Southern; French
   • GENERAL SKILLS: American Sign Language; Horseback riding; Typing; Word Processing; General Computer; Clerical; Waitering; Precision Rifle Drill; Driving (5-Spd and Automatic); Biking
   • HOBBIES & INTERESTS: Shamanism; Science Fiction; Fencing; Marksmanship; Archery


A More Complete Theater Resume

The Odd Couple
Arizona Broadway Theatre
Oscar Madison
9 Circles
iTheatre Collaborative
The Men
A Bad Friend
iTheatre Collaborative, Phoenix
Shelly
Who's Afraid of Virginia Woolf?
TheaterWorks, Peoria,AZ
George
Speed-the-Plow
Off-Center Productions, Phoenix
Bobby Gould
Rosencrantz and Guildenstern Are Dead
TheatreScape, Phoenix
Guildenstern
Arms and the Man
Southwest Shakespeare Company, Phoenix
Nicola
King Lear
Southwest Shakespeare Company, Phoenix
Albany
Cardenio
Southwest Shakespeare Company/ShakespeareSedona
Anselmo
The Taming of the Shrew
ShakespeareSedona
Hortensio
Lost in Yonkers
Arizona Jewish Theatre Company, Phoenix
Eddie
Love's Labour's Lost
Southwest Shakespeare Company
Holofernes
The Merry Wives of Windsor
Southwest Shakespeare Company
Master Ford
Our Town
Southwest Shakespeare Company/ShakespeareSedona
Mr. Webb
Harry and Thelma in the Woods
Hollywood Playhouse, FL
Harry
Funny Girl
Broward Stage Door Theatre, Ft. Lauderdale, FL
Tom Keeney/Ensemble
Cyrano de Bergerac
Desert Stages Theatre, Scottsdale, AZ
Cyrano
1776
Desert Stages Theatre, Scottsdale, AZ
John Adams
Othello
Sunfire Theatre, Phoenix
Iago
Dial "M" For Murder
Phoenix Theatre
Max Halliday
Twelfth Night
The Shakespeare Theatre, Phoenix
Malvolio
The Taming of the Shrew
The Shakespeare Theatre, Phoenix
Gremio
Veronica's Room
The Public Theatre, Ft. Lauderdale
The Young Man (Larry)
Christmas At Pooh Corner
The Cookie Company, Phoenix
Winnie the Pooh
A Teddybear Christmas
The Cookie Company, Phoenix
Winnie the Pooh/Toy
Alice In Wonderland
The Cookie Company, Phoenix
White Rabbit/Duchess/Mock Turtle
Charlotte's Web
Childsplay, Inc., Tempe, AZ
Homer Zuckerman
The Vampires
In Mixed Company, Phoenix
Ed
Keely & Du
In Mixed Company, Phoenix
Walter
The Convertible Girl
Florida Jewish Theatre Company, W. Palm Bch, FL
Ron
Poetry Alive!
Poetry Alive! Touring Co., Asheville, NC
Poetry Performer
Hamlet
Arizona Shakespeare Festival
Laertes
Speed-the-Plow
Raleigh Little Theatre, NC
Bobby Gould