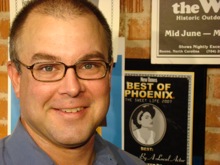 A member of Actor's Equity Association,  Christopher Haines is a theater veteran with more than twenty years of experience as an actor, stage manager, writer, director and designer. He graduated in 1991 from Duke University.
Some of Christopher's stage work includes: as an actor, the title roles in The Collected Works of Billy the Kid and Danton's Death, Ralph in Frozen, Orson Welles in Orson's Shadow, the Librarian in Underneath the Lintel, the Third Man/Doctor in Baltimore Waltz, Prospero in The Tempest, Vladimir in Waiting for Godot, Alan Seymour in Picnic, Vernon Gersch in They're Playing Our Song and Mr. Rich in Celebration. He has directed such productions as Deathwatch; Dogg's Hamlet/Cahoots Macbeth; The Congresswomen; Cat's Paw; Molly Sweeney; The Fish Must Die and Carolina on Our Minds.
As a designer his work includes: Topdog/Underdog; A Raisin in the Sun; Gunplay; Peter Pan and Wendy; Wizard of Oz; The Colored Museum; The House of Bernarda Alba and Horn in the West, a 1,500-seat outdoor amphitheater in Boone, N.C.
In 1994, Christopher collaborated with the internationally acclaimed director, Lee Breuer, on his project, Wrath of Kali, as the Director of Videography, both in its debut in Phoenix and in New York. Other design work in video and photography includes; the Daniel Lentz Group's A Crack in the Bell, such plays as Jack; Reel to Real; Romeo and Juliet; Sweet Thunder and Don't Bother Me, I Can't Cope. He also has served as the Director of Photography on the feature films, Wake of the Hero and Means of Escape.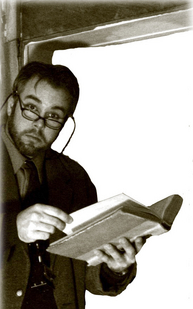 2014 "A Steady Rain." Actors Theatre.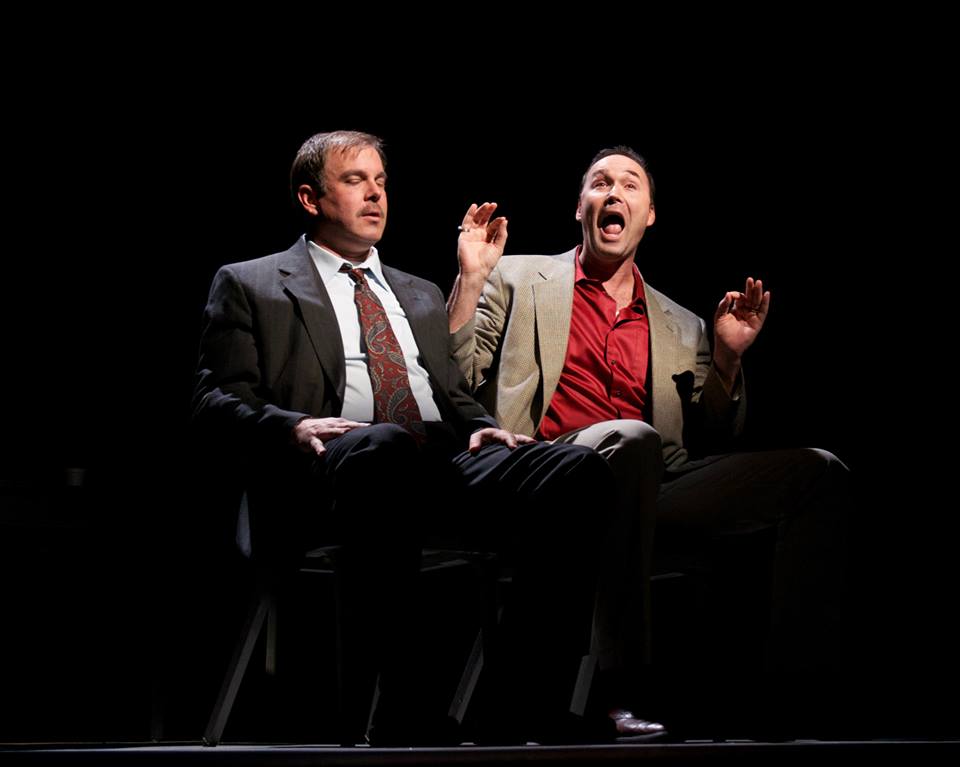 *****
1997. "Haunted Summer." Directors: Peter James Cirino, Christopher Haines. Cast: Mollie Kellogg, Christopher Haines, Sean Robbins.

The original script was fashioned by directors Cirino and Haines from improvisations by the cast and crew.
Note: For Robrt Pela's Phoenix New Times article on this production, go HERE
*****
SEPTEMBER 1994. "Danton's Death" Director: Peter James Cirino.
This adaptation follows the story of Georges Danton, a leader of the French Revolution. The ensemble cast consisted of professional actors as well as the novice.
Christopher Haines (Danton) led the cast with a poetic and passionate performance as the French revolutionary leader. Jeffrey Hartgraves was the sinister Robespierre. Mollie Kellogg (Saint-Just) and Victoria Hunt (Camille) took on cross-gender male roles. Also featured were Edee Trejo, Kimberli A. Davis-Baker, Rex Whistler and Rick Tobin.