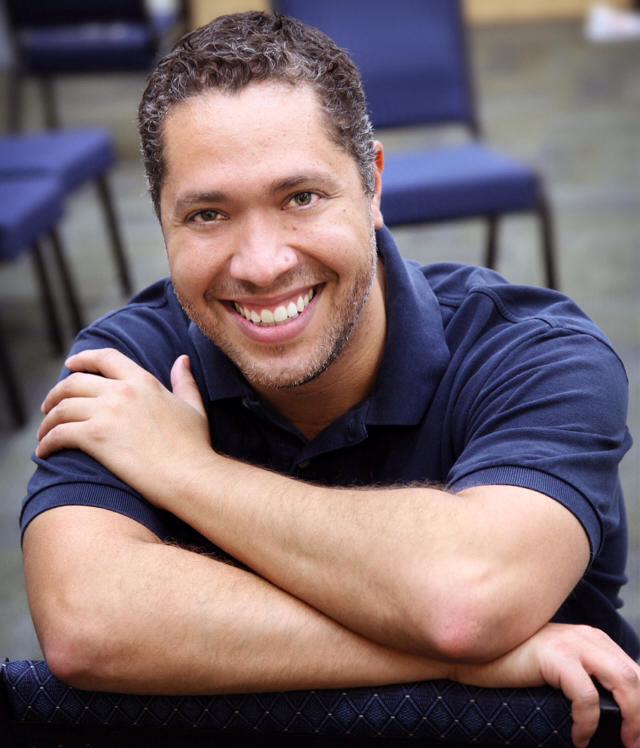 PLEASE HELP
This page is in development. I would be grateful if you would share any memories, anecdotes, photographs or other memorabilia. Please use the button at top right to contact me and I will give you the details on sharing. Thank you, Kyle Lawson, page manager. (PS: It would help if you could provide the IDs of those pictured, the name of the production, the year, the company and the photographer credit. If you know them, that is.)
DAMON SINGS 'LETTING YOU GO'
NOTABLE PERFORMANCES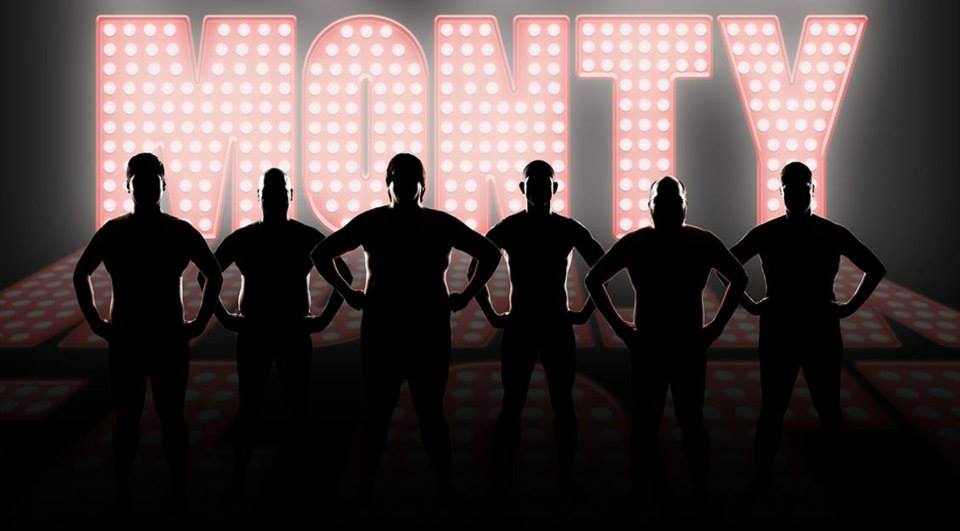 JUNE 2014 "The Full Monty."  Mesa Encore Theatre. Director: Chris Hamby,
Damon was an unemployed blue-collar guy who attempts to make ends meet by working as  male stripper for a night. Gil Benbrook of Talking Broadway wrote: "As Jerry, Damon J. Bolling imparts a nice sense of urgency and eagerness in his willingness to do just about anything to be with his son."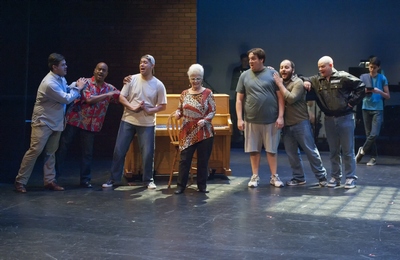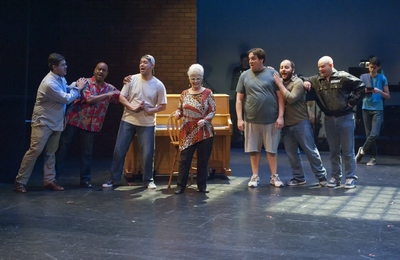 2012.  RENT.  Scottsdale Desert Stages Theatre. Director: Terry Helland.
Art Musings critic Lynn Trimble wrote of Damon's portrayal of  Tom:  "Damon … has the best vocal chops of the bunch." Added Kerry Lengel of the Arizona Republic: "It almost seems like you're on the stage with the actors, which is a magical feeling during such fine-tuned numbers as 'Santa Fe,' a breezy daydream about greener pastures, beautifully sung by Damon J. Bolling (as streetwise philosopher Tom Collins) and ornamented with a wistful, sleepwalking dance by the ensemble."