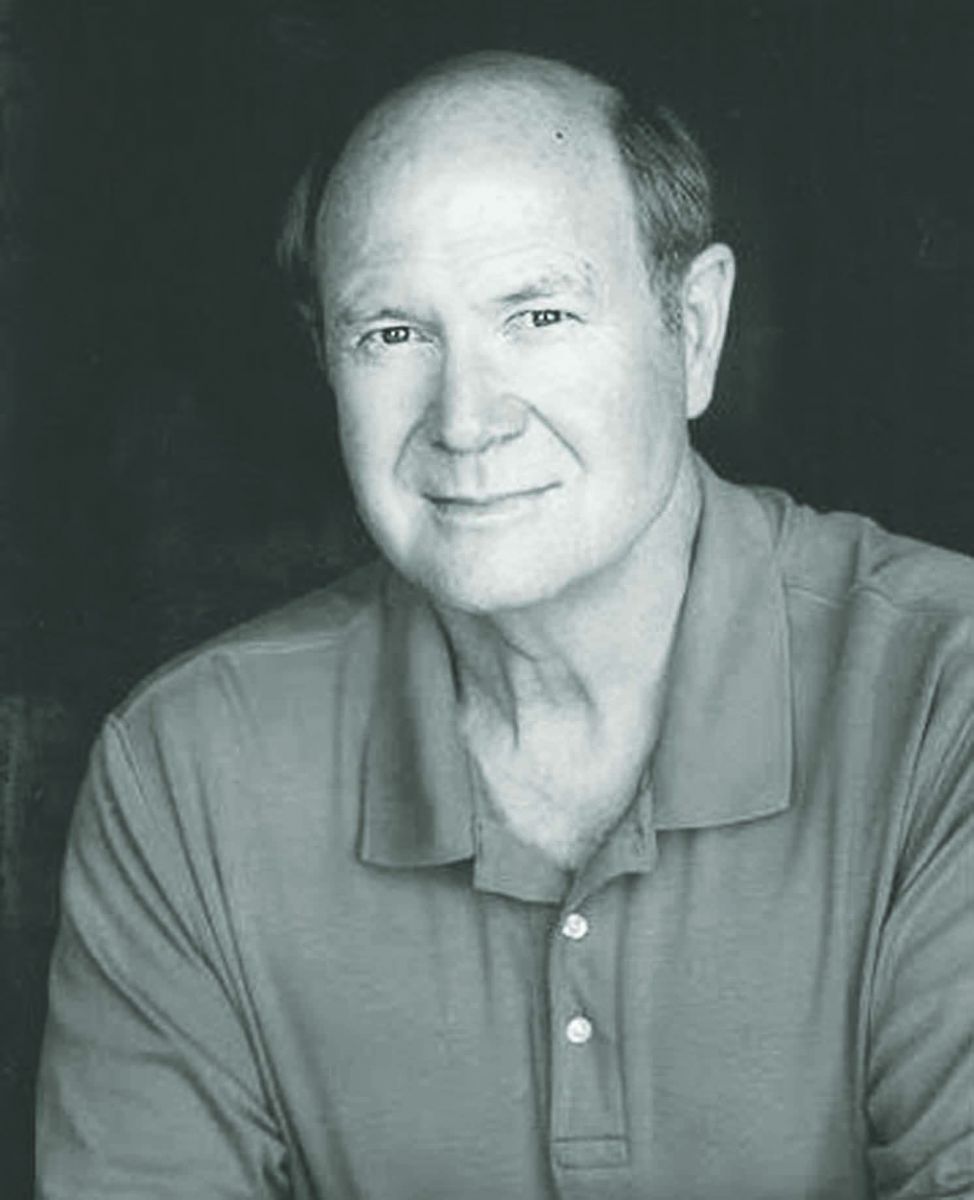 A CRITIC REMINISCES
If I were to list everything I like about David Vining, I would have to create a second website to hold it all.
I first met David when I arrived in the Valley in 1977. He was on the theater faculty at Arizona State University, although, in those days, it was called the Department of Speech or something like that.
There was no doubt, though, that David was a theater man to the core. He lived it, breathed it and his students were more devoted acolytes than young men and women who sat in his classroom to gain necessary college credits.
It was impossible not to jump on the Vining bandwagon. He was so knowledgeable about theater, he had such passion for the art, he had such skill at acting and directing … you were seduced before you knew it.
He was then as he is now a gentle man. Soft spoken in person, though he can get quite testy on stage when the part calls for it. I would venture to say he is a loving man. Judging from the posts on his Facebook page, his family adores him. His students sing nothing but praises.
All that is touching, but does it make him a candidate for a page recounting the history of Phoenix theater?
Well, I met him in '77, right? He was a busy man then. He is just as busy today, 37 years later. Still making theater on a regular basis. Recently, you saw him in double roles in Our Town and as Deputy Dindon in La Cage Aux Folles, both at Phoenix Theatre.
Did you catch him in The Lieutenant of Inishmore and Next Fall at Actors Theatre?  As Scrooge in A Christmas Carol at Southwest Shakespeare Company?  Father Christmas and the Snow Queen at Theatre Artists Studio?
How about his Mr. Peachum in The Threepenny Opera, his Deely in Old Times, his George in Who's Afraid of Virginia Woolf?, his Teddy in Arsenic and Old Lace, all at Phoenix Theatre?
Or maybe you caught one of his directing efforts. A Little Night Music at Theater Works, Much Ado About Nothing and Love's Labour's Lost at Southwest Shakespeare Company and The Caucasian Chalk Circle at Mesa Community College.
Like I said, he has always been a BUSY man.
When all is said and done, however, what I and hundreds of young performers, directors and technicians will remember most will be his roles as mentor, teacher, encourager and stern critic whenever he catches someone slacking off on their talent.
His teaching positions at ASU (he is professor emeritus of acting), the University of London and Mesa Community College have created a legacy that can be matched only by a few.
Should he be included on a theater history page?
You tell me.
A FAVORITE PHOTOGRAPH
Of all the pictures of David I have seen over the years, I love this one the most. It was taken by Jon Simpson, a fine actor who gave up the stage to perform behind the lens.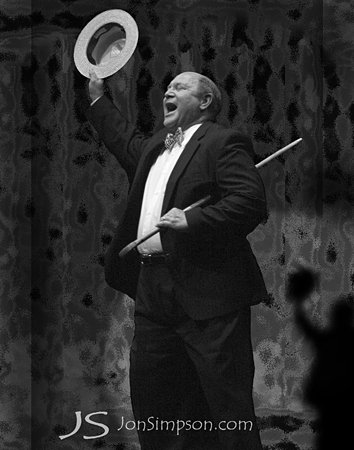 ACTORS EQUITY PAYS TRIBUTE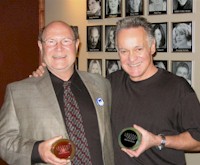 TIME TRAVEL
Talk about your Throwback Thursdays, that's David in the white tights in this photograph from the 1969 production of "Once Upon A Mattress" at the University of Redlands. Other faces you might recognize: Brian Hurley, Libby Hovey, David Lee, Donald Brinegar and Kathy Logan Bromberger. Harold Dixon, the legendary Tucson actor-director, ran the flies.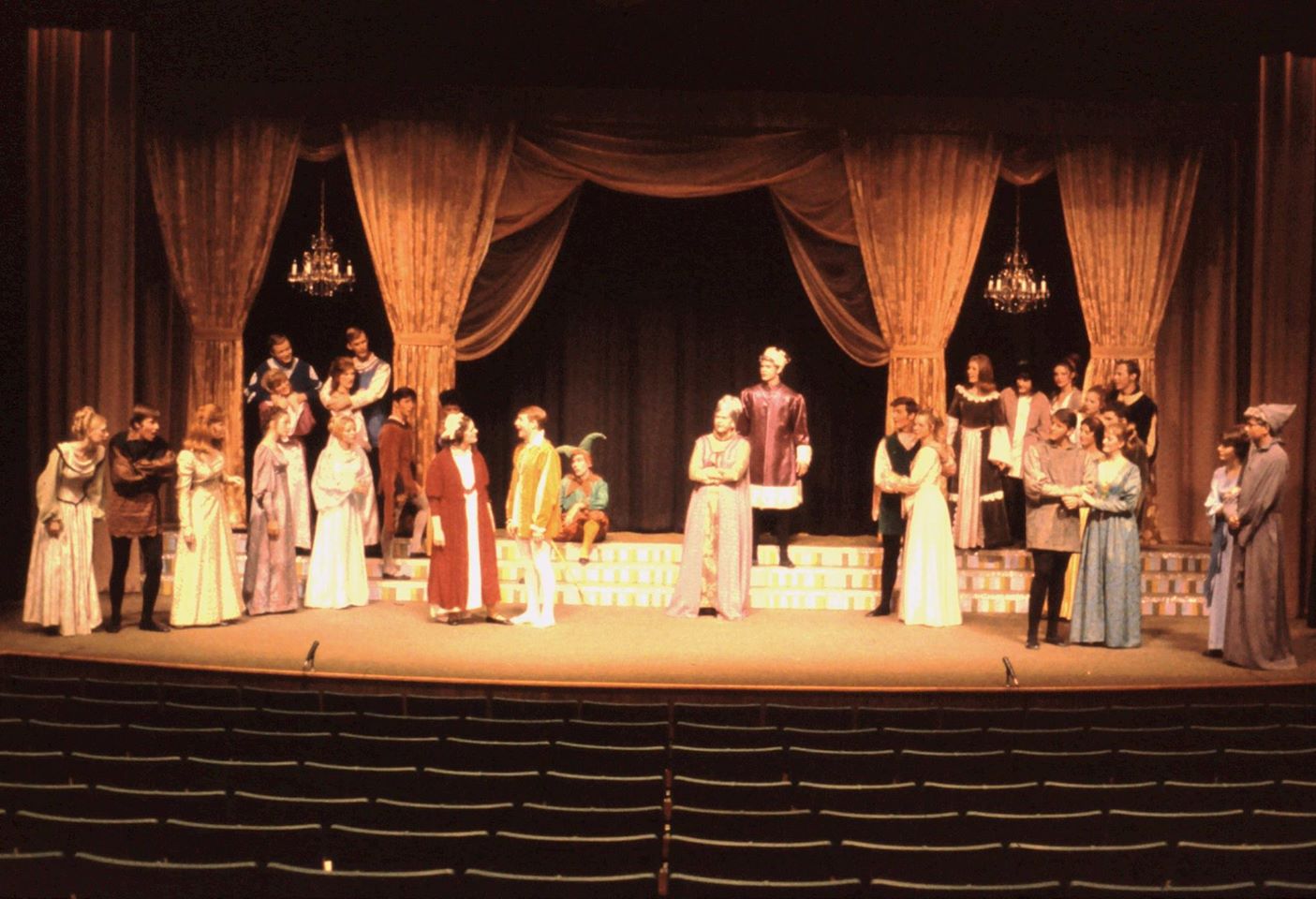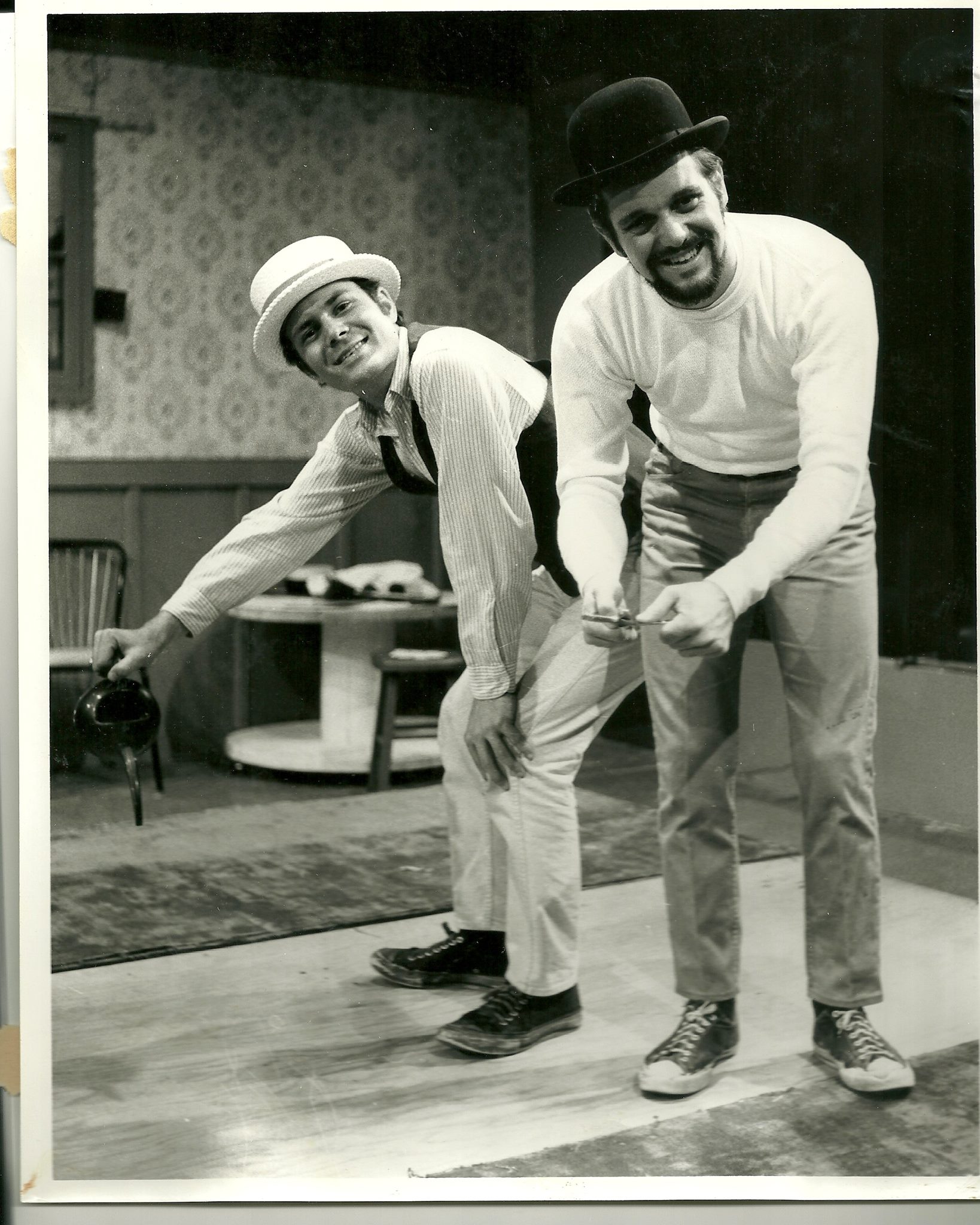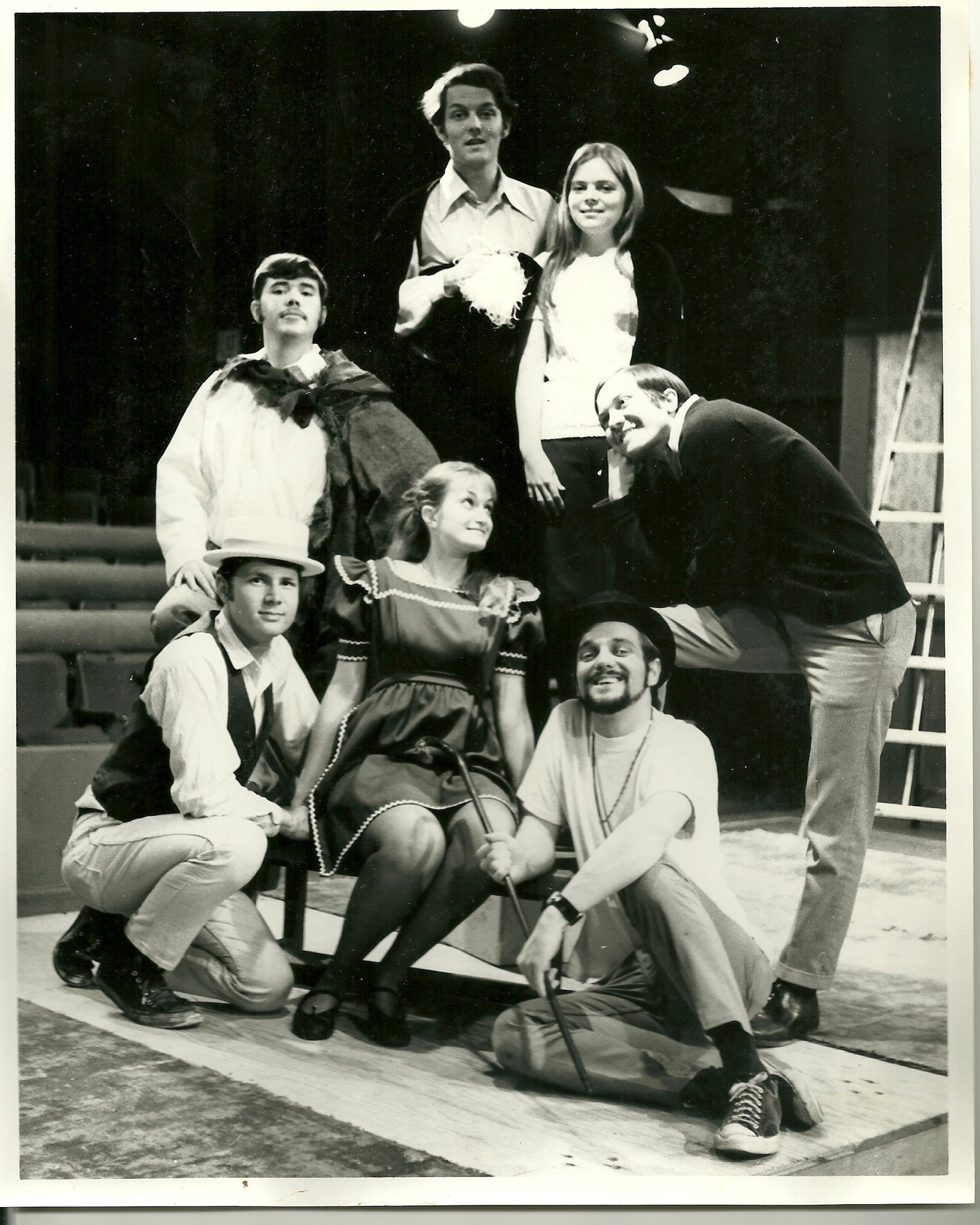 NOTABLE CREDITS

2014. "American Pastime." Theater Works. Director. David received rave reviews for his work on this baseball-themed musical. His was one of several national productions of the work, which hopes to land on Broadway some day.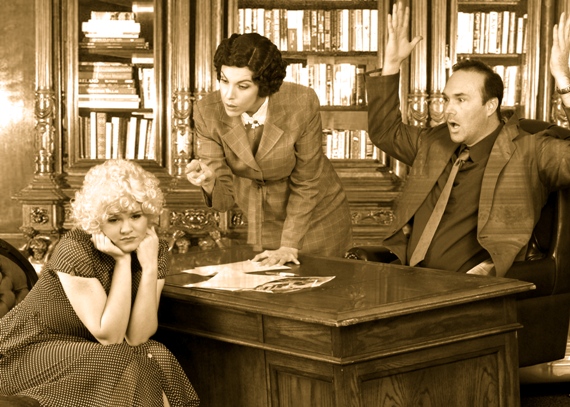 2013. "Our Town." Phoenix Theatre.

2012. "A Christmas Carol." Southwest Shakespeare Company.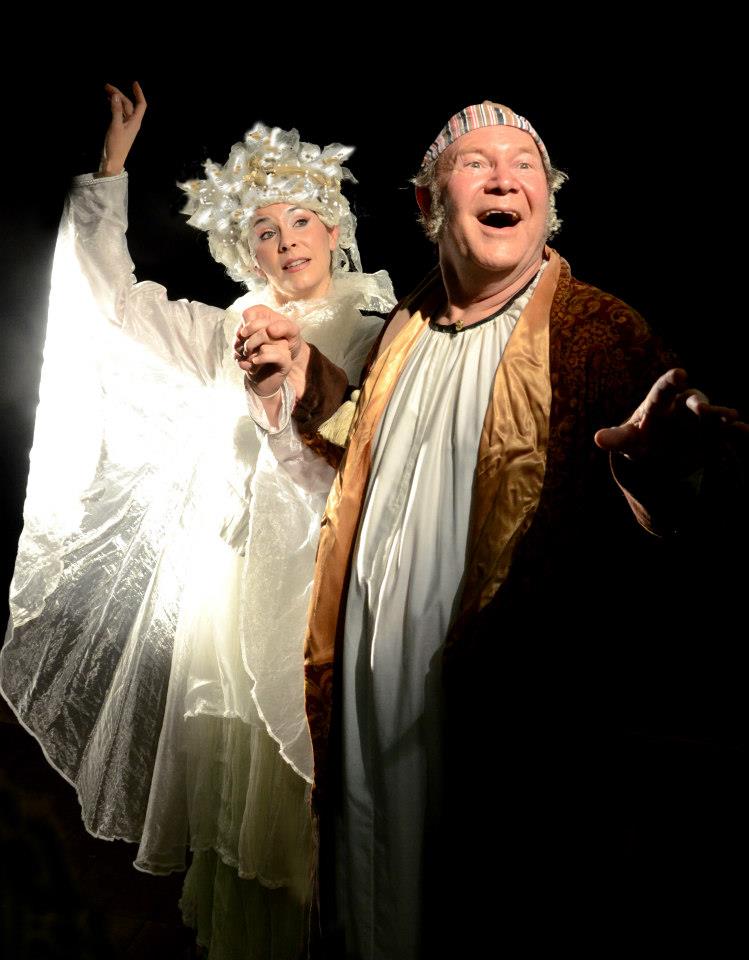 2011. "Next Fall." Actors Theatre.
David played a key role in Geoffrey Naufft's play about two men in a gay relationship that is tested when one of them is involved in a serious accent.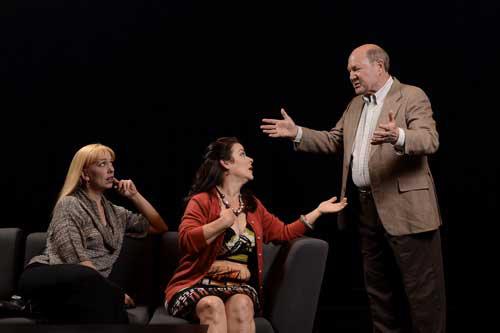 2011. "Circle Mirror Transformation." Actors Theatre.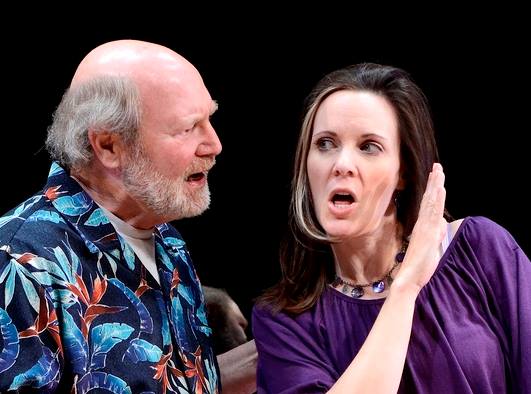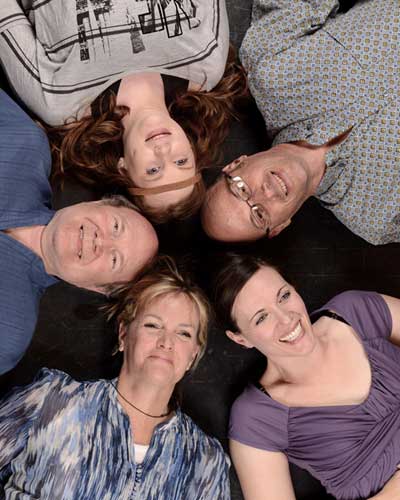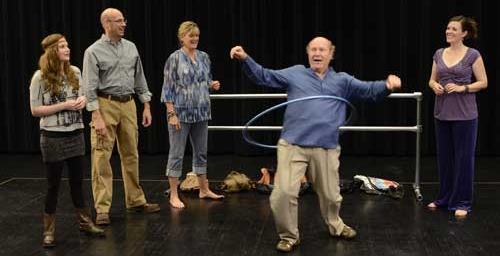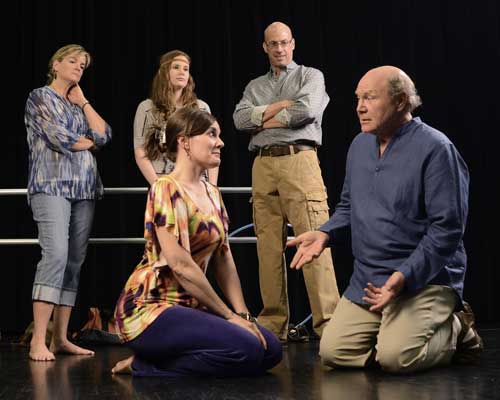 2011. "A Christmas Carol in Concert." Actors Theatre.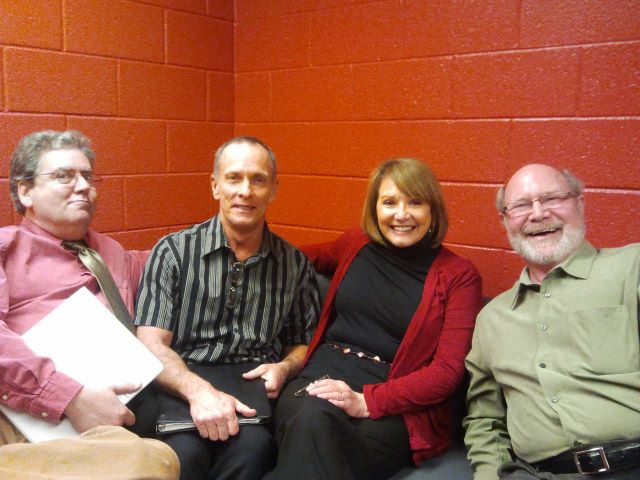 2010. "Father Christmas and the Snow Queen." Theatre Artists Studio.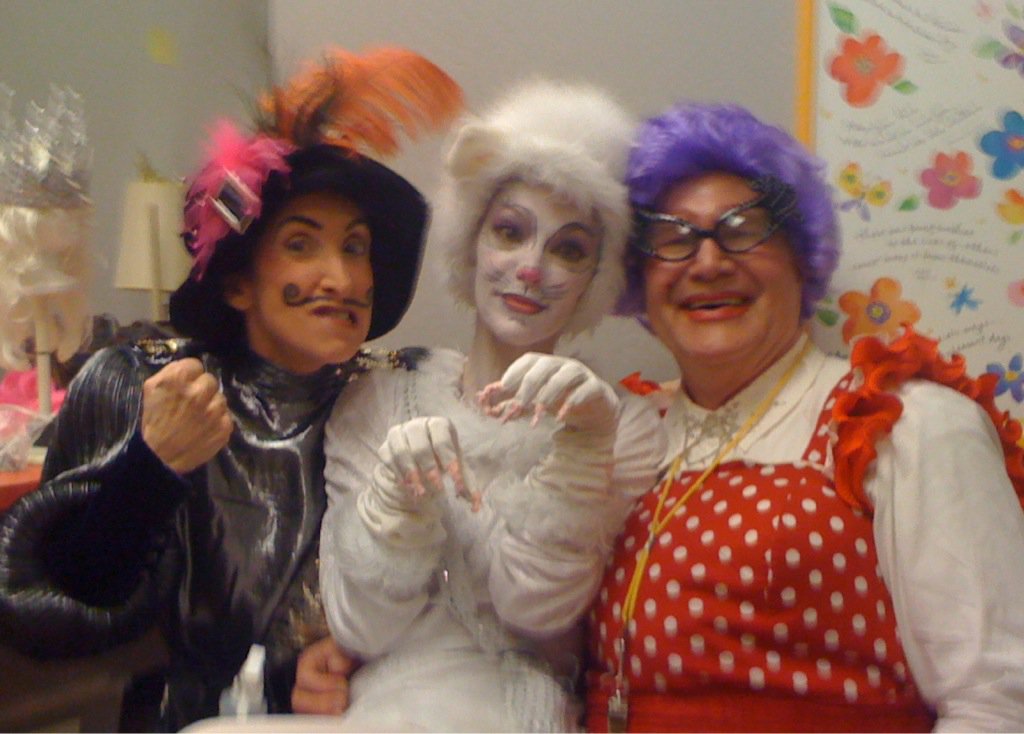 2009. "Blackbird." Stray Cat Theatre.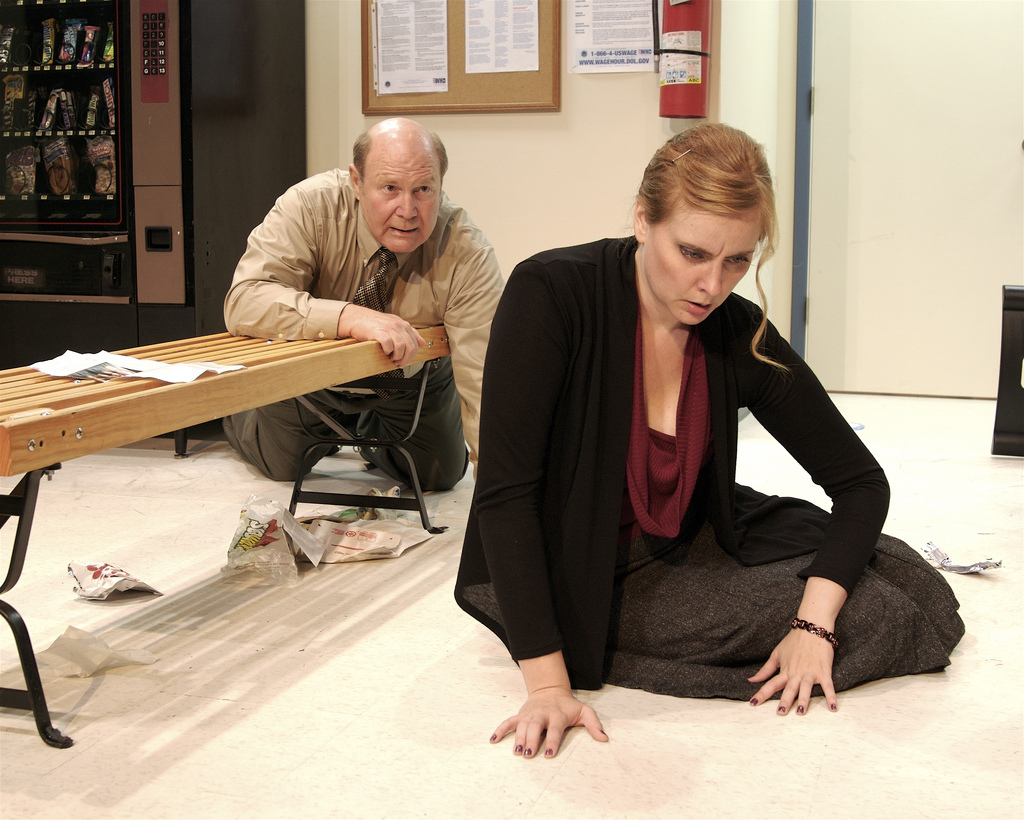 2007. "The Lieutenant of Inishmore." Actors Theatre.
Bitterly blood curdling and breathtakingly funny. A brazen and unapologetic farce. The Lieutenant of Inishmore tells of a ruthless Irish Liberation Army enforcer and the one thing he loves more than anything else in the world . . . his little black cat, Wee Thomas. Think Monty Python meets Quentin Tarantino. The Martin McDonagh script builds to a stunning surprise that had audiences around the world laughing in disbelief – when they weren't cringing from the gore!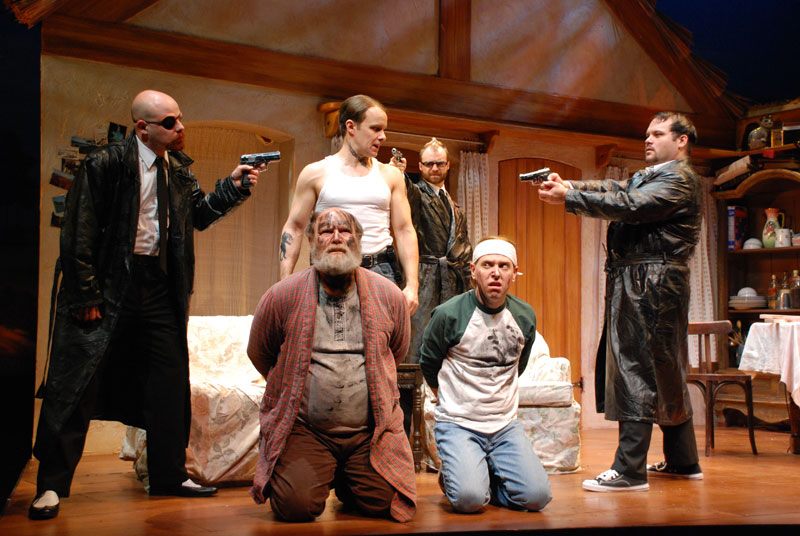 1989. Enter A Free Man. Actors Theatre.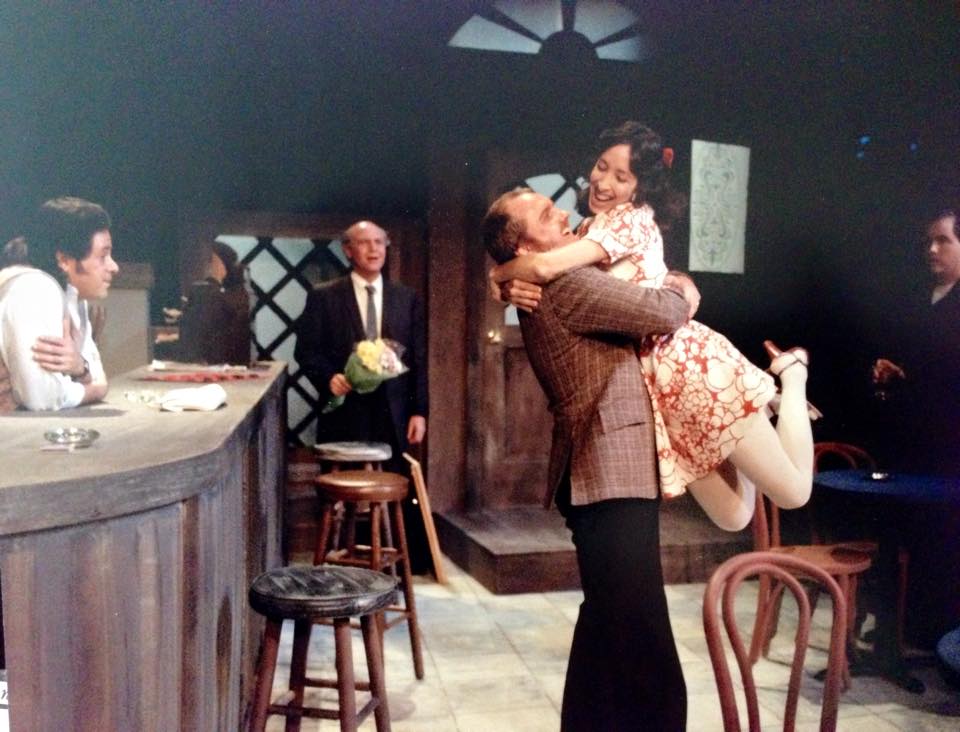 1979. Ashes. ASU Theatre.
David appeared in this production with Janice Robillard and Steven Mastroieni.
1977. "Godspell"  Director: David Vining.

This was one of the first productions I saw after arriving in the Valley. I thought it was extremely well done. I had met David at ASU, liked him a lot and I knew that he and Janice Robillard, one of the cast members, were married. That added a personal incentive to attend. The fact that I enjoyed the performance was just the proverbial icing on the cake.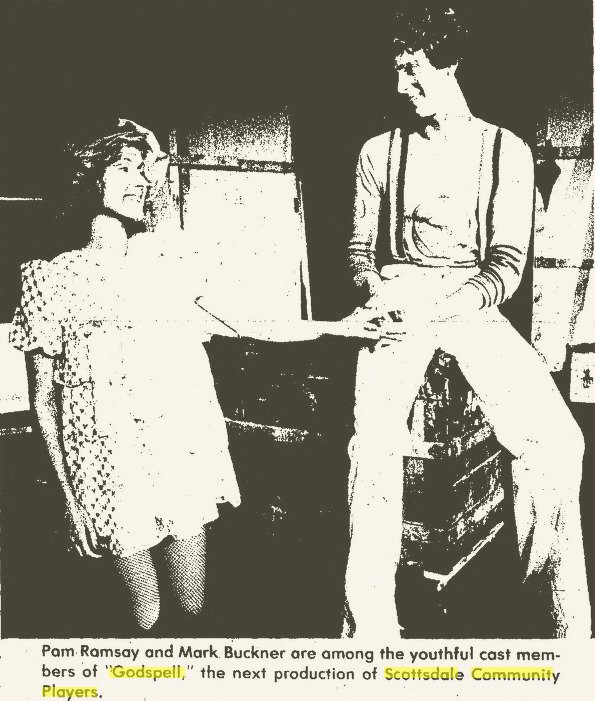 Scottsdale Daily Progress, Dec. 2, 1977.
APRIL 1977. "A Day in the Life of Joe Egg." ASU Lyceum Theatre. Clipping from the Scottsdale Daily Progress of April 8.
What is amazing about this clipping is that David, still a young man, had amassed a resume of more than 75 roles by 1977. Well, it's no wonder. In his work today, he displays an astonishing versatility.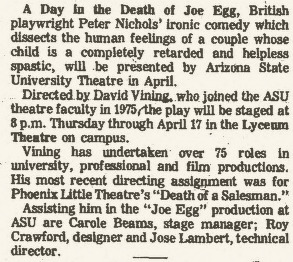 1970 The Fantasticks