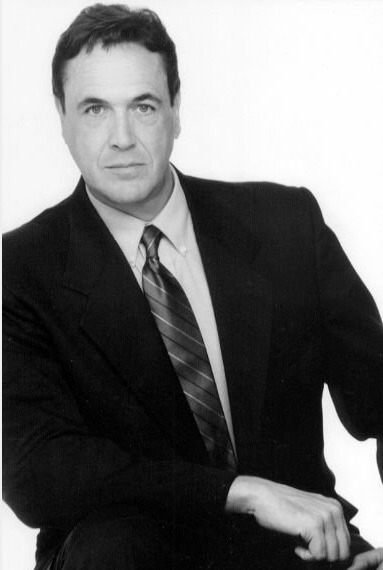 Hamilton Mitchell is a Phoenix native and an Arizona State University graduate who worked in local theater before moving to Los Angeles. He is best known for his portrayal of Ladmo, a popular Valley TV star, in The Wallace and Ladmo Show (2000).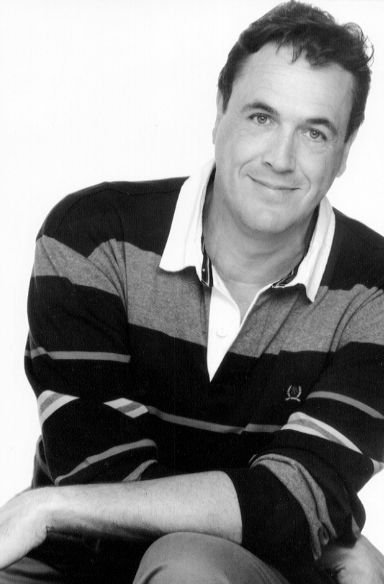 GET TO KNOW THE MAN
Known here for his stage performances and in Hollywood for the the classic comedy,
Caddyshack
, Hamilton is also Vice Principal Crubbs on the Nickelodeon series,
Ned's Declassified School Survival Guide
.
Hamilton's
film and TV credits include a new
HBO

series

TBA

, Alias, The West Wing, House, Saturday Night Live,

ER

, The O.C., Nip/Tuck, Joan of Arcadia, The

Jamie

Foxx

Show
and many others.
His background ranges from stand-up comedy and
improv
at The Comedy Store and Second City, to regular appearances at Shakespeare festivals and other Equity Theater.
Mitchell trained with Stella Adler, Michael
Shurtleff
, The American Conservatory Theater and Cambridge University in England.  Graduating with honors, Hamilton was also Valedictorian, Commencement Speaker, and currently authors a national line of bestsellers for Barnes & Noble.
A LETTER FROM MARSHALL W. MASON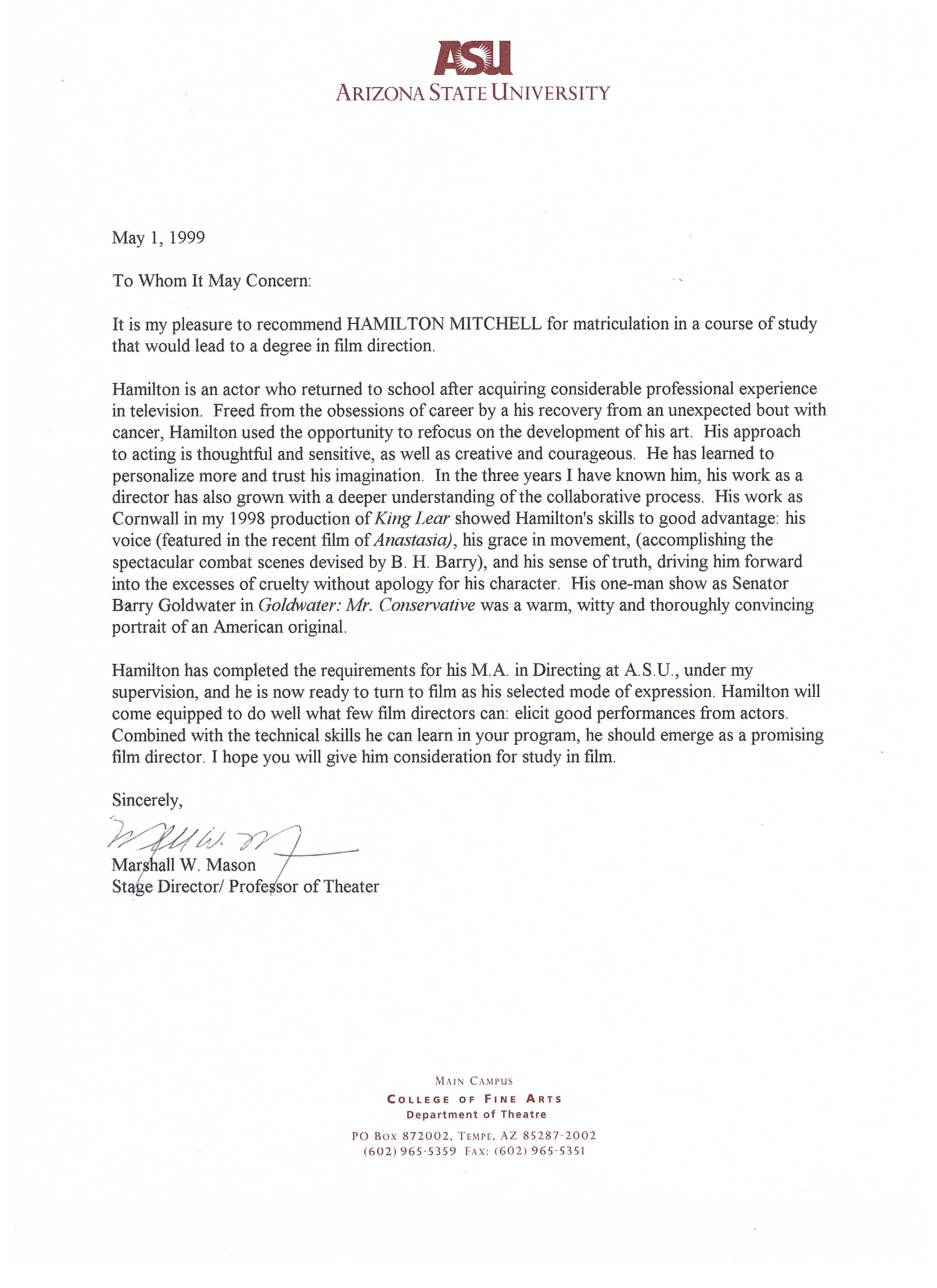 THE ARTICLE IN SCOTTSDALE LIFE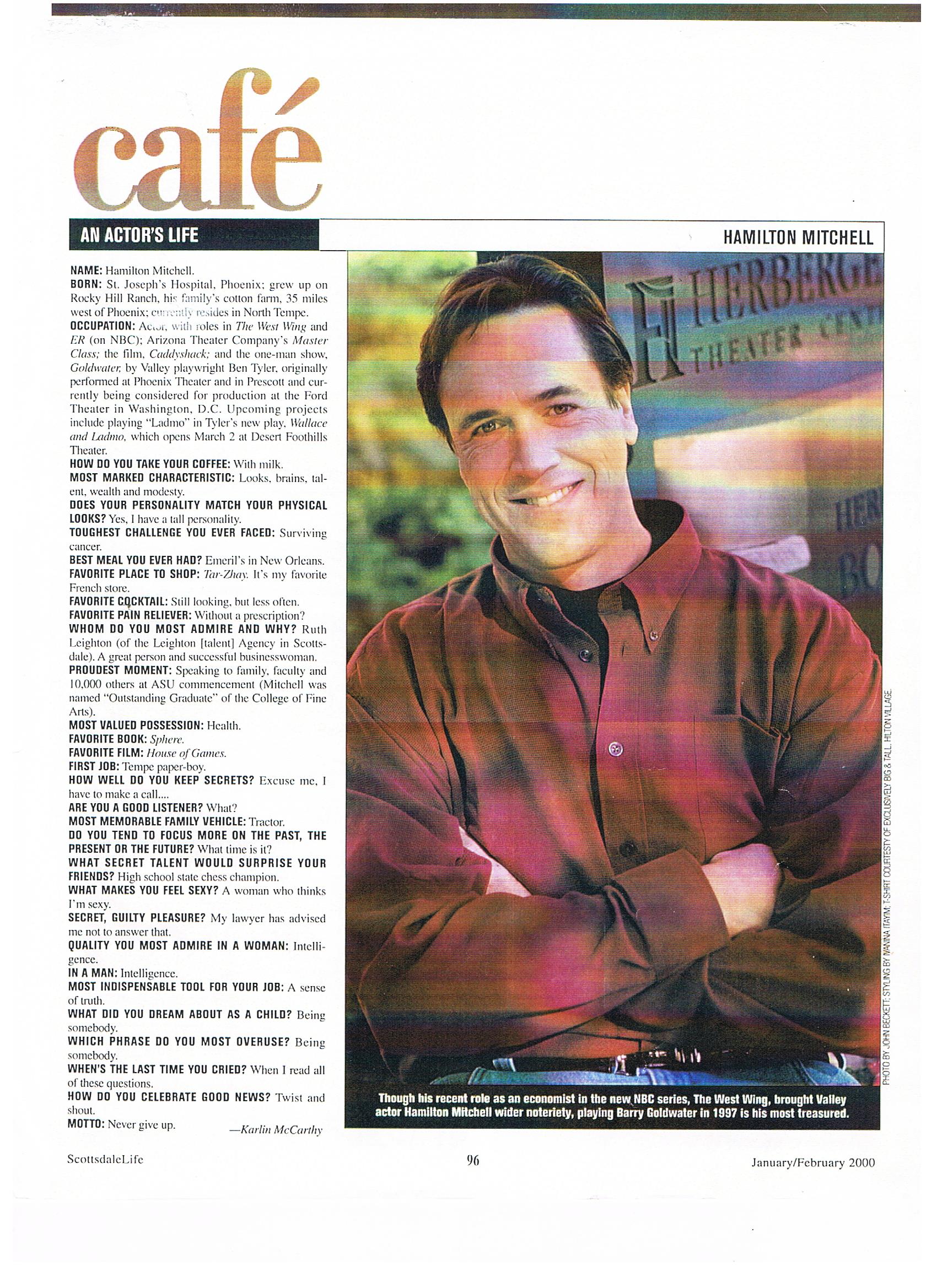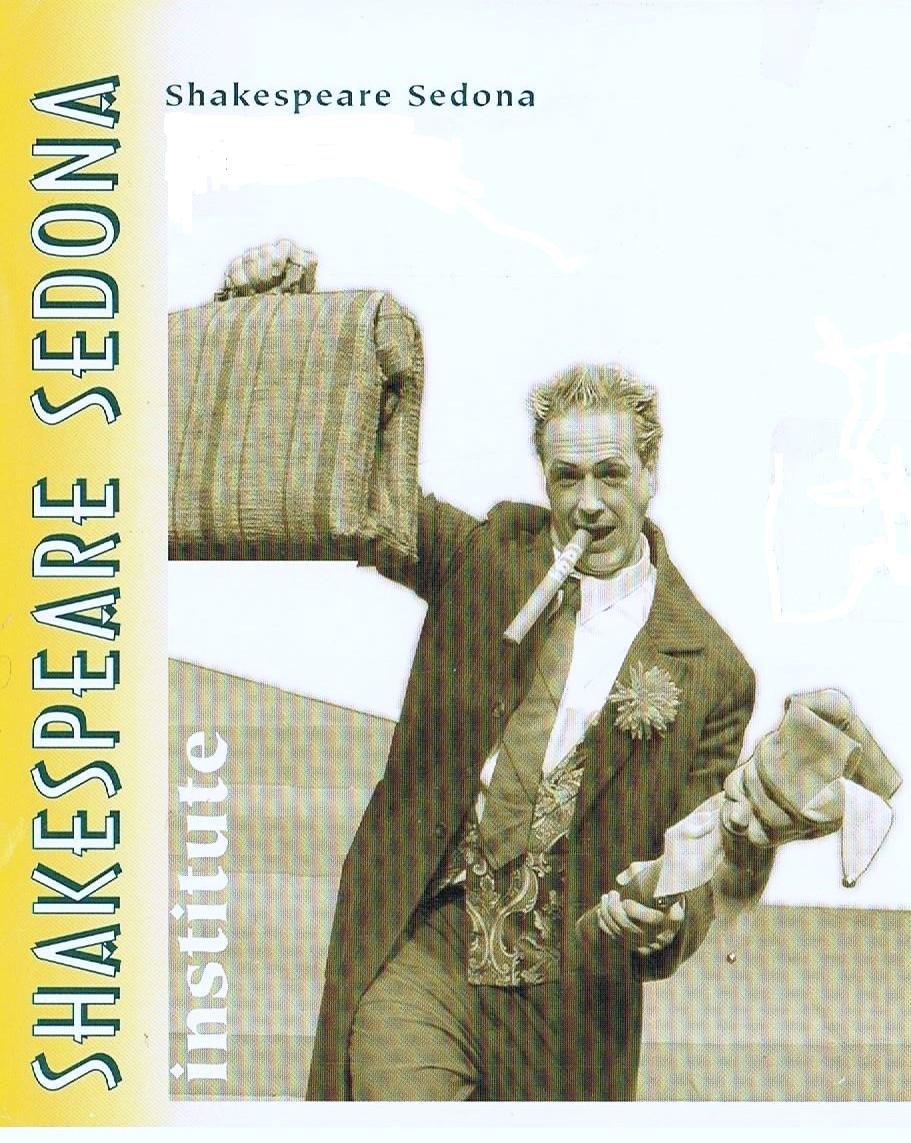 YOU KNOW YOU'VE MADE IT WHEN YOU HAVE YOUR OWN CALENDAR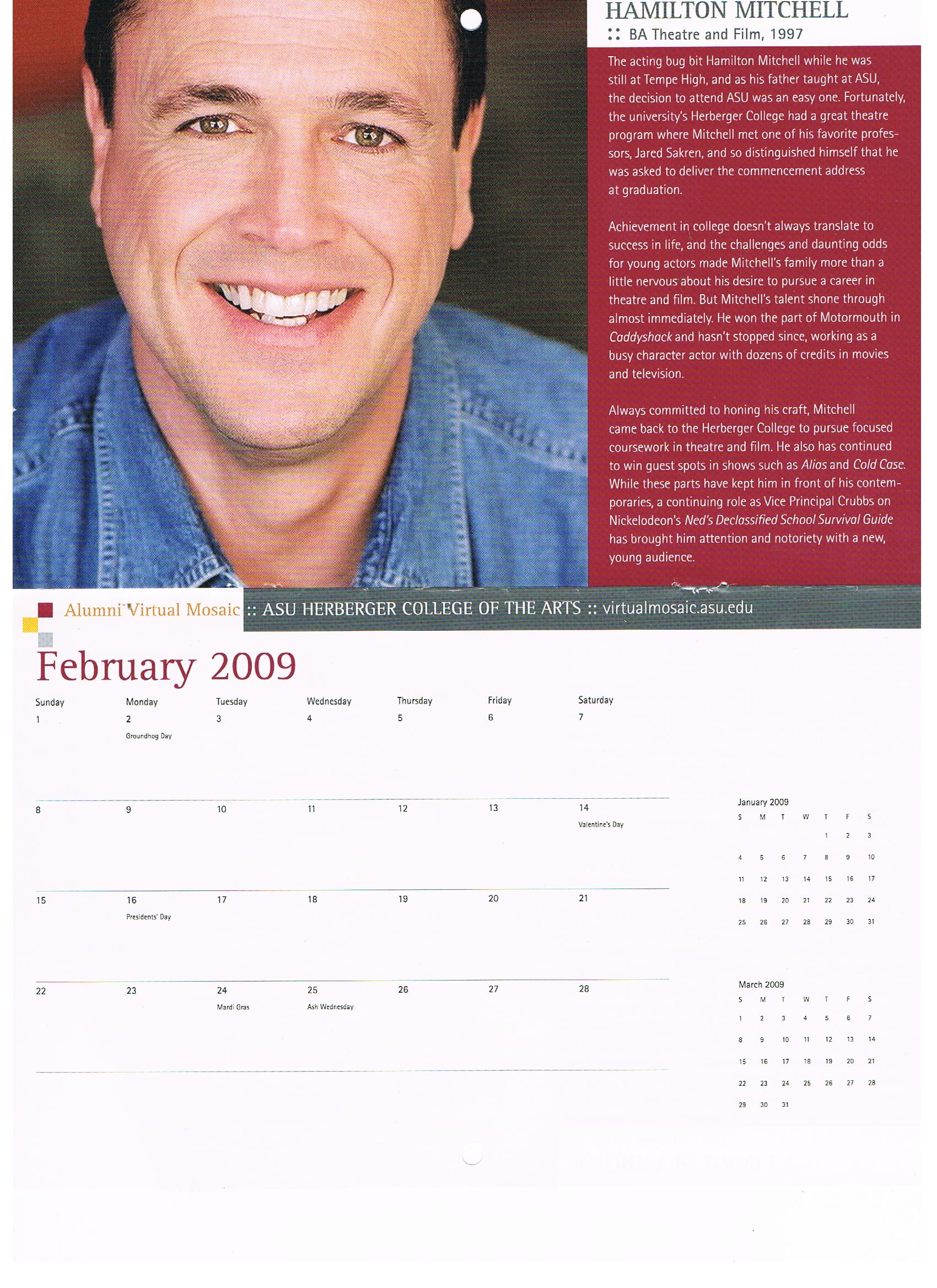 NOTABLE STAGE AND SCREEN APPEARANCES
Barry Goldwater, Mr. Conservative. Written by Ben Tyler. Directed by David Barker. Stage Manager: Annalisa Stahler. Cast: Hamilton Mitchell as Sen. Barry Goldwater.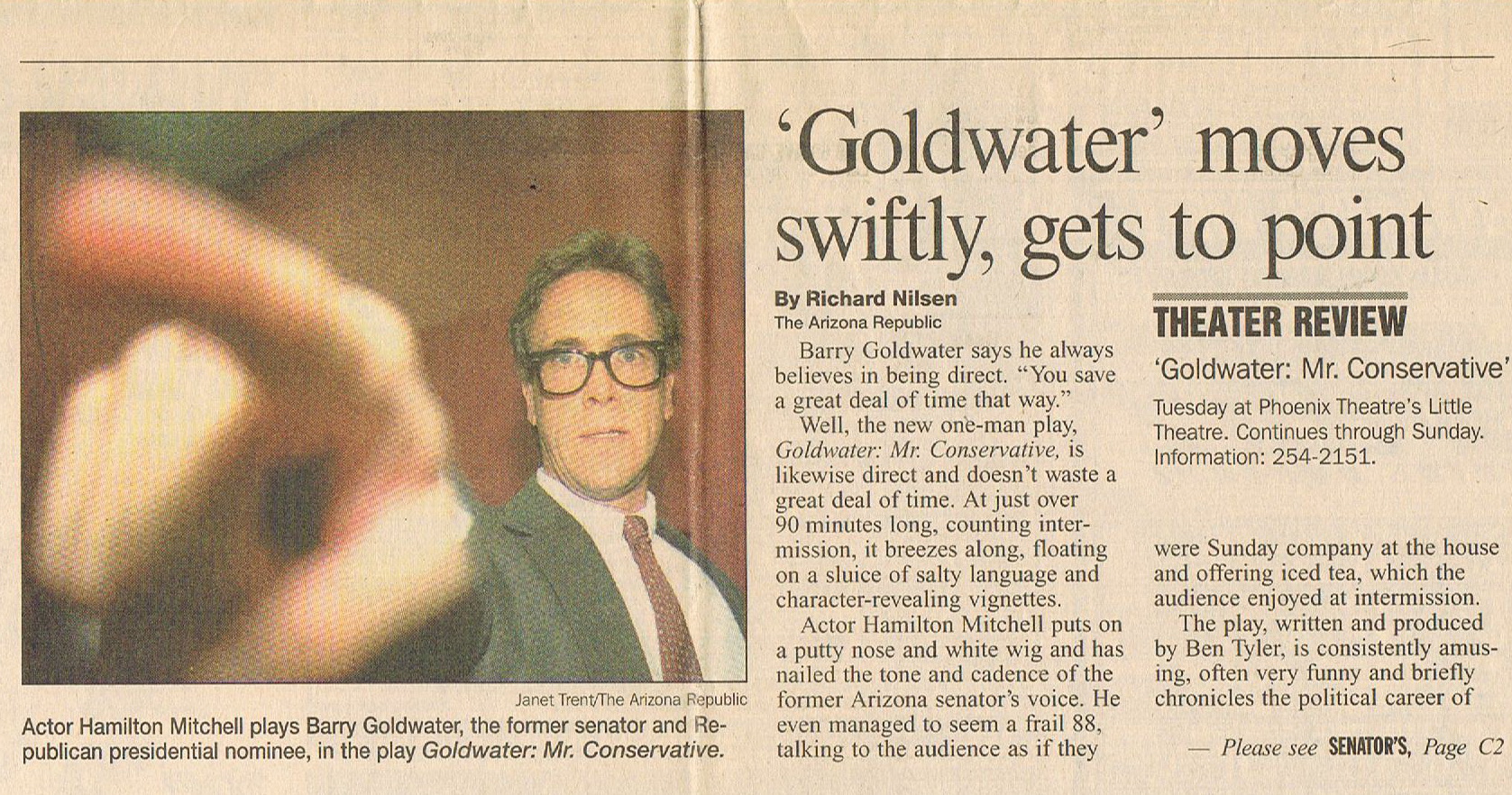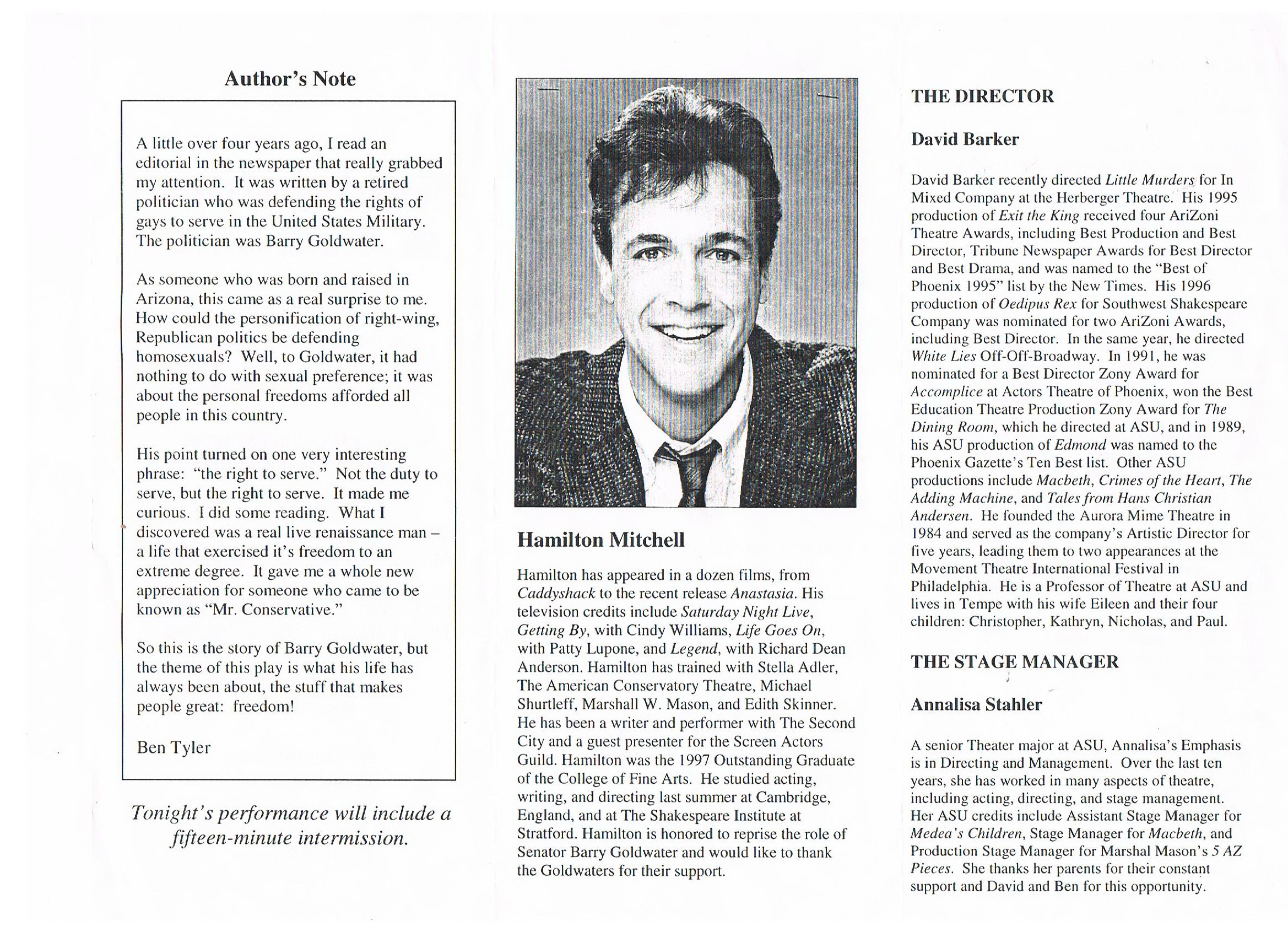 The Wallace and Ladmo Show. Desert Foothills Theater, later revived at the Herberger Theater Center.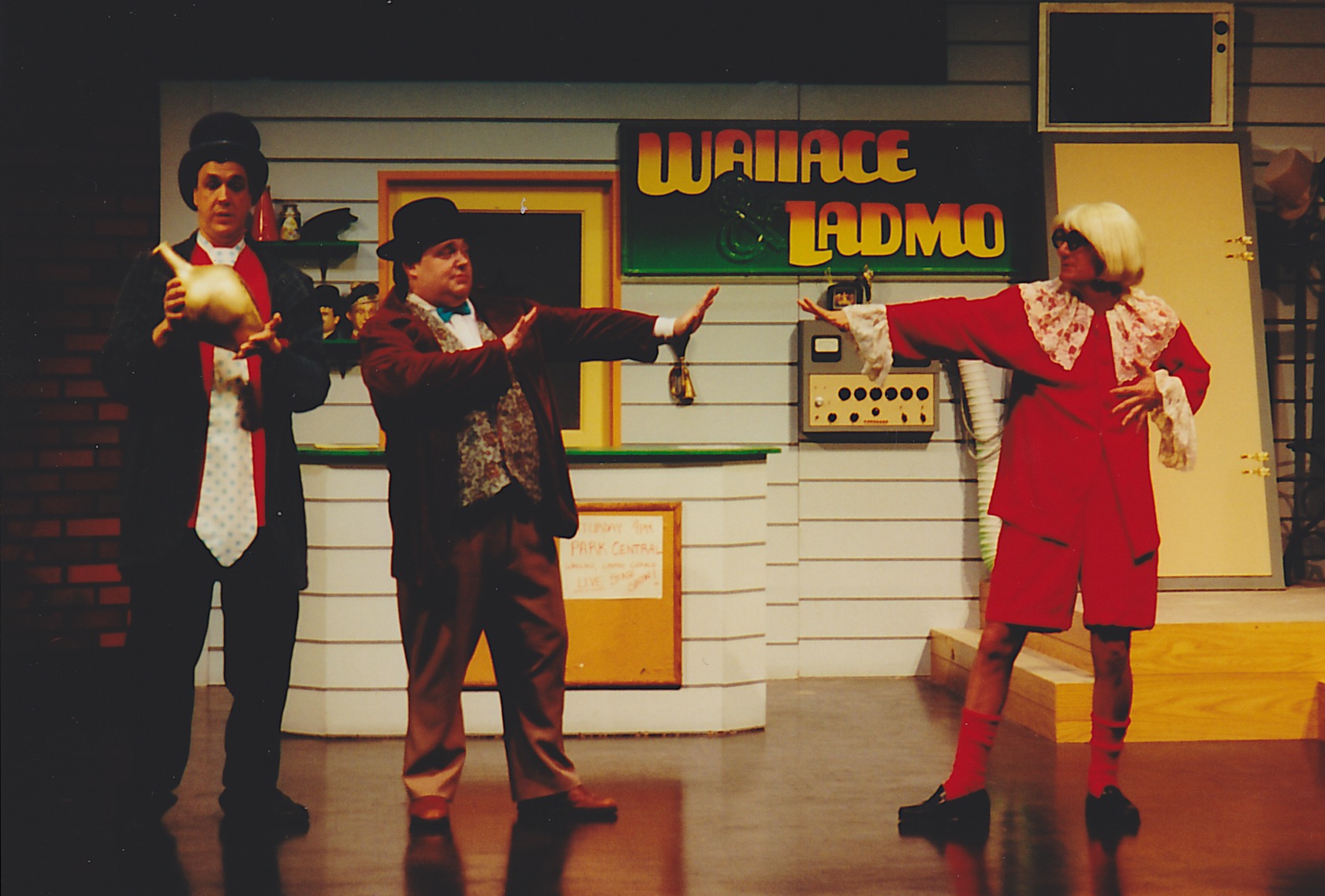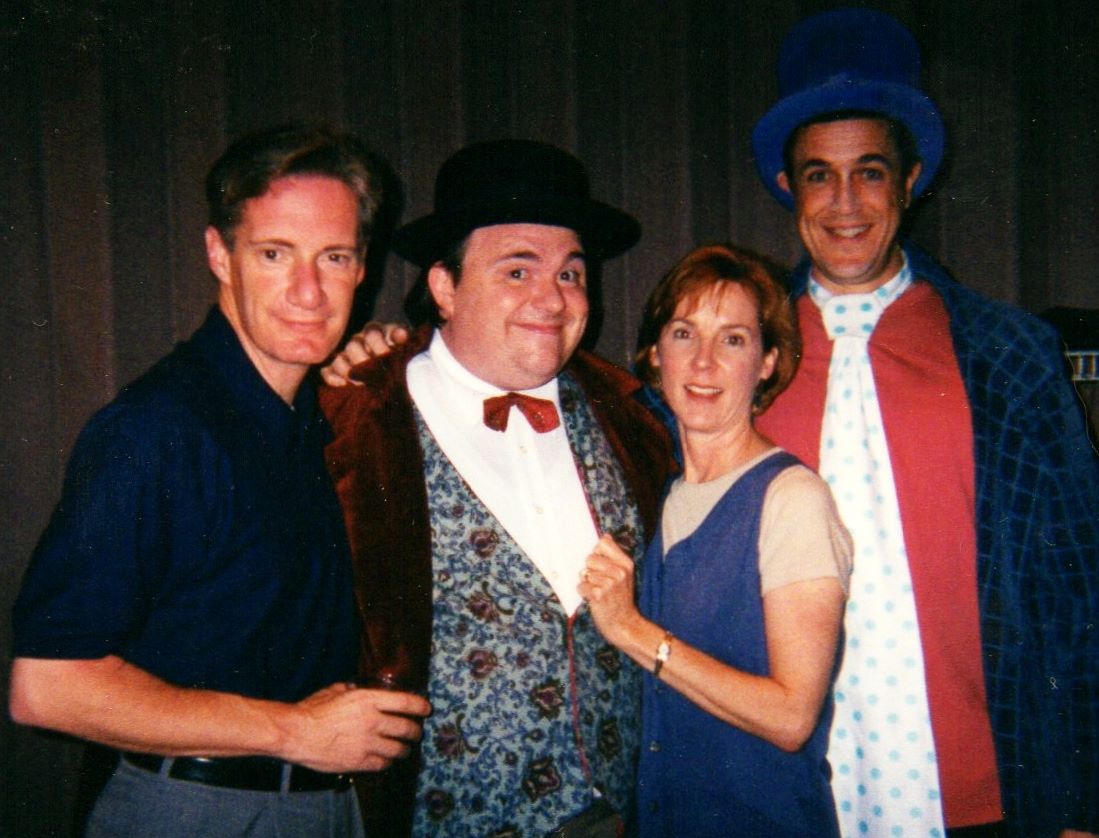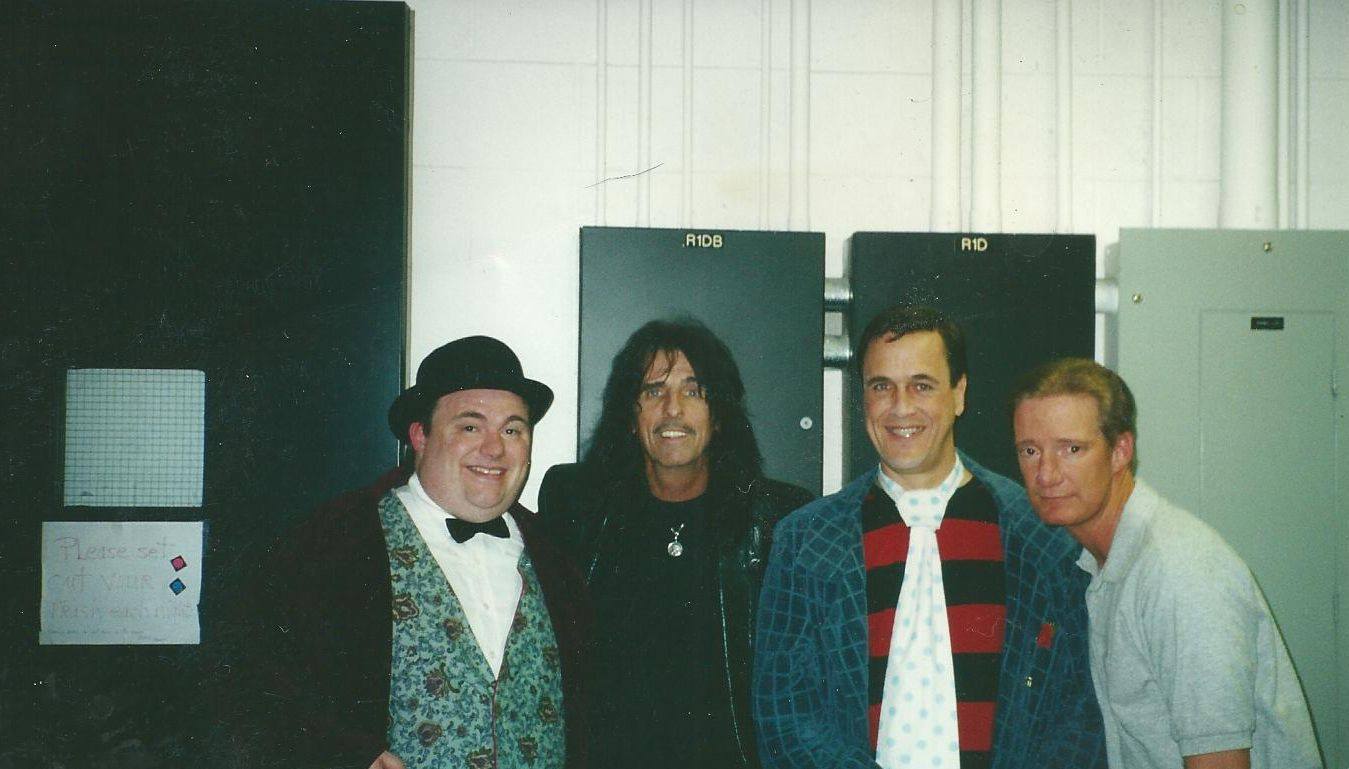 Twelfth Night, Southwest Shakespeare Company

Much Ado About Nothing, Southwest Shakespeare Company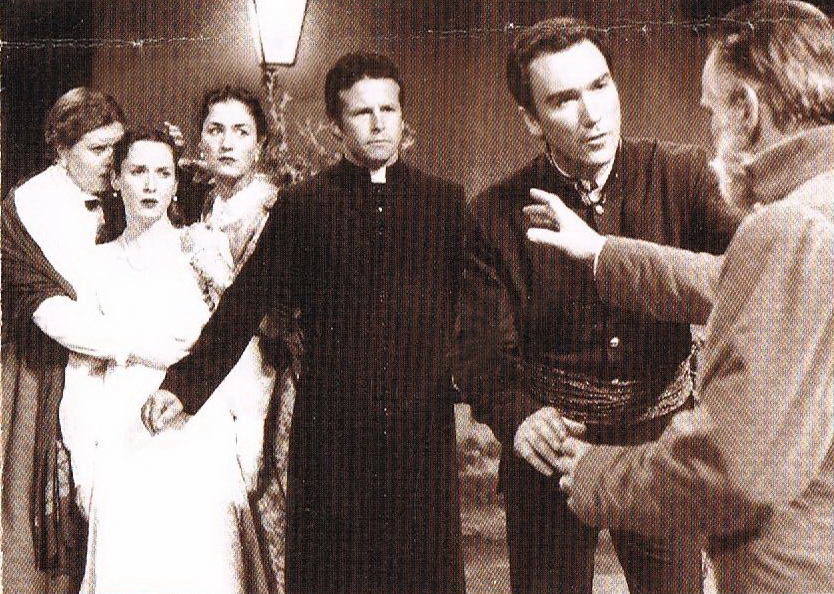 1997 (Possibly). A CHRISTMAS CAROL. Actors Theatre.

Hamilton Mitchell didn't forget Actors Theatre when he went to Hollywood.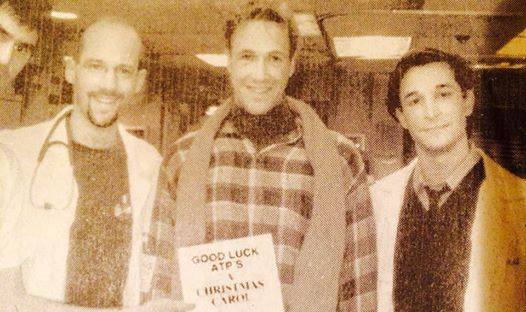 *****
Many remember Hamilton for his debut film role as Motormouth in the classic 1980 comedy Caddyshack. He would subsequently take on a long string of TV guest appearances that would last for the next few decades, appearing on everything from Life Goes On to Nip/Tuck. In 2005, Mitchell took on a co-starring role as Vice Principal Crubbs on the Nickelodeon series Ned's Declassified School Survival Guide.
FILM/TV (partial list)

 DIRECTOR

NEW HBO SERIES TBA
ANDREW WEYMAN

HO– USE

GLORIA MUZIO

ALIAS

TOM WRIGHT

THE WEST WING

THOMAS SCHLAMME

THE O.C.

PATRICK NORRIS

NIP/TUCK

MICHAEL ROBIN

ER

DAVE CHAMEIDES

SATURDAY NIGHT LIVE

DAVE WILSON

NED'S DECLASSIFIED

SAVAGE STEVE HOLLAND

BOTTOMS UP ('07 FEATURE)

ERIK MACARTHUR [CANNES]

CHASING GHOSTS ('07 FEAT.)

ALAN PAO/KYLE JACKSON

FALLEN ('06 FEATURE)

RICHARD DUTCHER

JOAN OF ARCADIA

ROB MORROW

MISS MATCH

ALLISON LIDDI-BROWN

I'M WITH HER

JOHN FORTENBERRY

THE HANDLER

STEVE SURJIC

DRAGNET

KEVIN DOWLING

THE DIVISION

JANICE COOKE

DO OVER

NEAL ISRAEL

MAYBE IT'S ME

BRYAN GORDON

BOOK OF DAYS (MOW)

KEVIN DOBSON

THE LOST CHILD (MOW)

KAREN ARTHUR

THE WAYANS BROTHERS

JOHN BOWAB

THE JAMIE FOXX SHOW

AMANDA BEARSE

ANASTASIA (FEATURE)

DON BLUTH

FAREWELL MY LOVE (FEATURE)

RANDALL FONTANA

CADDYSHACK (FEATURE)

HAROLD RAMIS

STAGE (PARTIAL LIST)

STAND-UP COMEDY

COMEDY STORE,
THE IMPROV

SECOND CITY-IMPROV

THE SECOND CITY THEATER

KING LEAR

MARSHALL W. MASON

MACBETH

GREG LEAMING

ROMEO & JULIET

PATRICK PAGE

TRAINING (PARTIAL LIST)

Ms. STELLA ADLER
Mr. MICHAEL SHURTLEFF
CAMBRIDGE UNIVERSITY, ENGLAND
THE AMERICAN CONSERVATORY THEATER