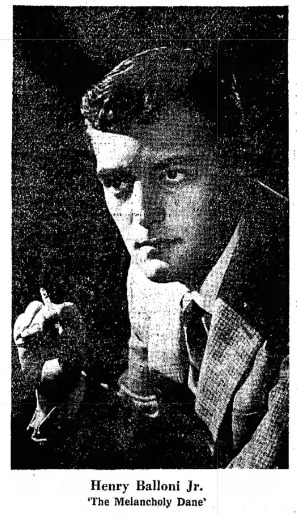 Matinee idol. That's the phrase. Henry Balloni Jr. summed up in two words.
Like a young John Barrymore, he was a walking theater idol. Tall, slender, with dark good looks that could be called saturnine – and were. Possessed of one of those speaking voices that seem made for Shakespeare. Owner of a vocal instrument that had musical casting directors hugging themselves with glee.
None of this was lost on Phoenix theatergoers who flocked to see him as Prince Hal or Hamlet, or to enjoy his romantic shenanigans in The Happiest Millionaire.
I wish I could tell you more. Like so many Valley theater people and institutions, he seems to have wondered off stage, never to return. The web has nothing.  I found a few faded clippings in the files.
We have no institutional memory. It's a damn shame.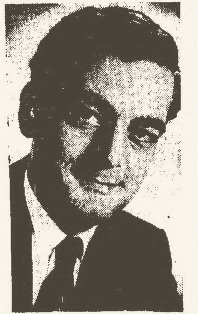 PHOTOGRAPHS, REVIEWS & THE KITCHEN SINK
APRIL 1963. "Antony and Cleopatra." Playwright: William Shakespeare. Director: Robert Begam.
Henry played Scarus in this co-production between Phoenix Little Theatre and Arizona Repertory Company.
*****
 APRIL 1961. "Hamlet." Phoenix Theatre. Playwright: William Shakespeare. Director: Robert Begam.
Henry had them flockin' to Shakespeare when he took on the role of the melancholy Dane. It made him a genuine matinee idol in the Valley.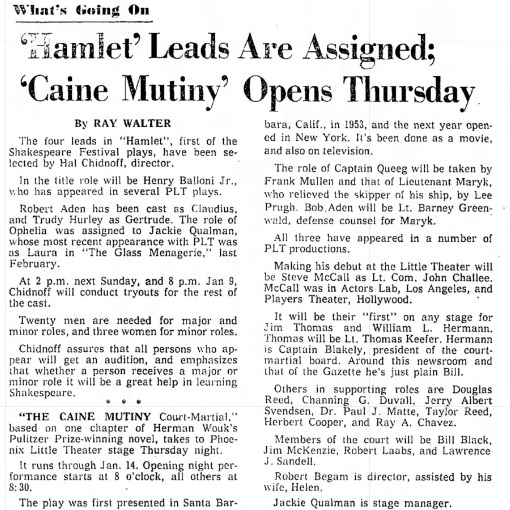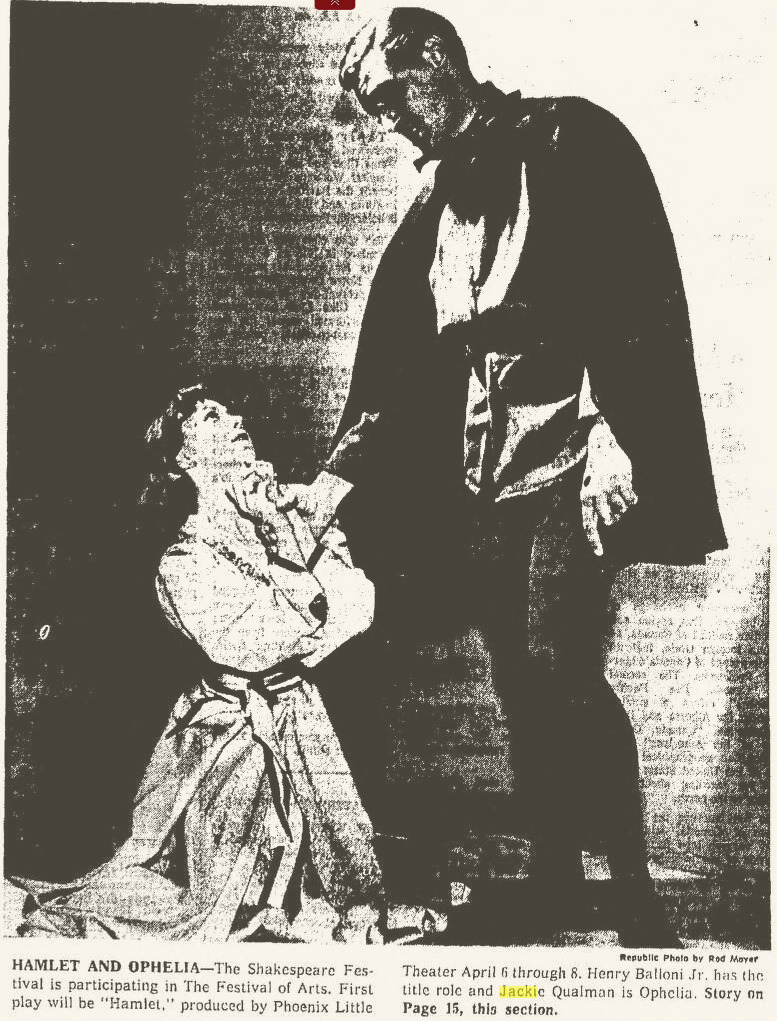 *****
JANUARY 1961 "The Happiest Millionaire" Phoenix Little Theatre. Director: Trudy Hurley.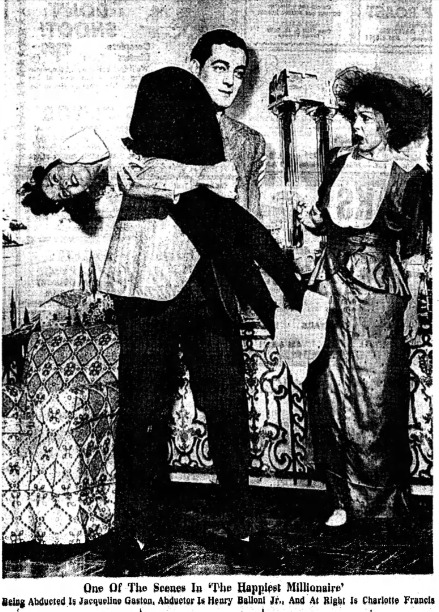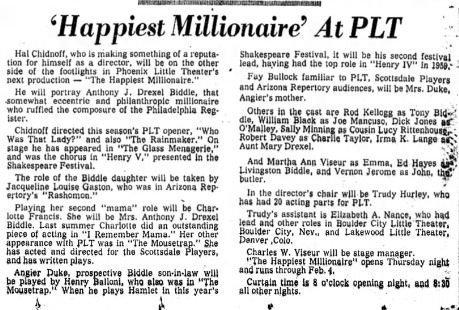 *****.

May 1959. "Love of Four Colonels" Director: LeRoy Gainter.

LeRoy Gainter ranked among the era's most popular supporting players, but he also was a fine director. One of his plum assignments was Peter Ustinov's play, a reworking of the Sleeping Beauty theme that presented four officers – British, American, Russian and French – attempting to make the Beauty fall in love with them. Michael Ivor, Fred Cahill, Jim Stone and Henry Balloni Jr. were the military men. Fran Tolleson was Beauty. Stan Lambe had the role of the Wicked Fairy and Elfriede Silver was the Good Fairy.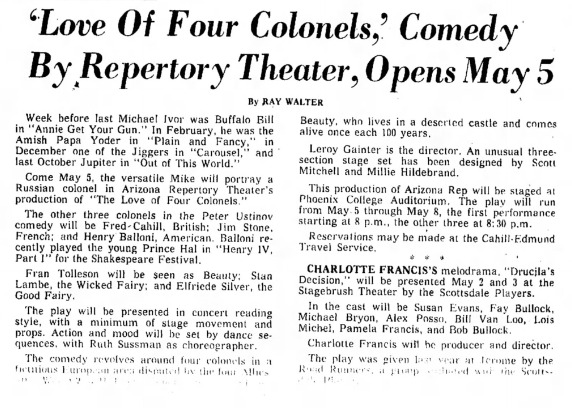 *****
1959. "Henry IV: Part I." Prince Hal. Phoenix Little Theatre Shakespeare Festival.
*****
SEPTEMBER 1959. "No Time for Sergeants." Phoenix Little Theatre. Playwright: Ira Levin. Directors: Robert and Helen Begam.
The husband-and-wife team of Robert and Helen Begam, by this time considered by all to be the Valley's answer to Lunt and Fontanne, were in the director's chair for this comedy which gave Tom Quillen one of his best roles. Henry, usually the star, appeared in support here. The play was based on Mac Hyman's 1954 best-selling novel about a country bumpkin drafted into the Air Force.