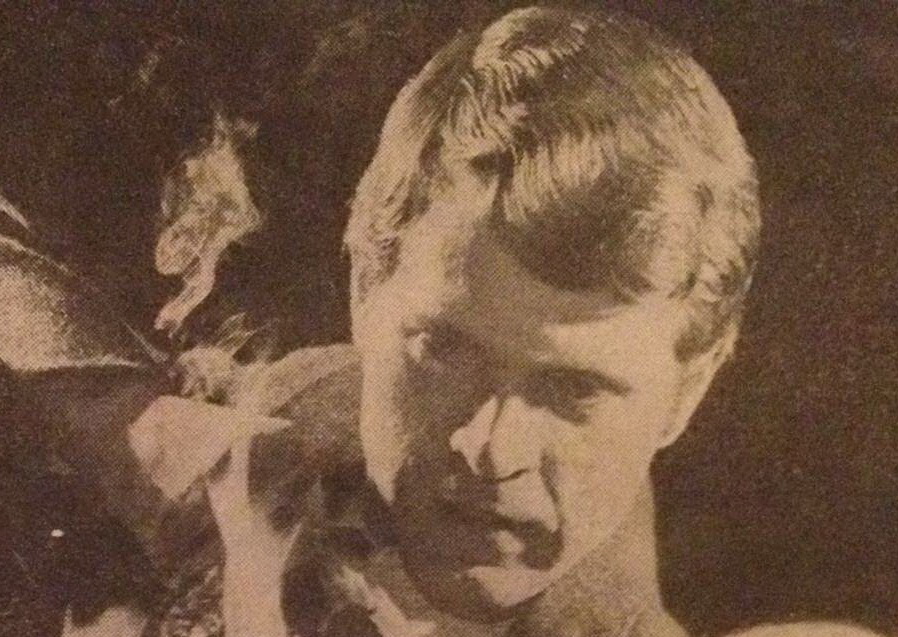 Jim Matz, a highly-regarded Phoenix stage actor, tragically died young.
PLEASE HELP
This page is in development. I would be grateful if you would share any memories, anecdotes, photographs or other memorabilia. Please use the button at top right to contact me and I will give you the details on sharing. Thank you, Kyle Lawson, page manager.
PHOTOGRAPHS, REVIEWS & THE KITCHEN SINK

JANUARY, 1969: "Wait Until Dark." Phoenix Little Theatre. Cast: Jacqueline Gaston, Steven Mastroieni, James Matz.
This thriller is always a potent audience pleaser and Phoenix Theatre's 1969 production was no exception – though, one night, audiences got more than they bargained for. Steven shares the following story: "The first show I did on the Main Stage at PLT was with Jacque Gaston as a blind housewife to my vicious Roat. I cut Jacque's forearm in the black-out scene at the end of the play. We struggled outside of prearranged blocking and I had a really sharp gravity knife. I didn't realize I had cut her until pinning her against the open refrigerator door – red on white. She swooned at curtain call."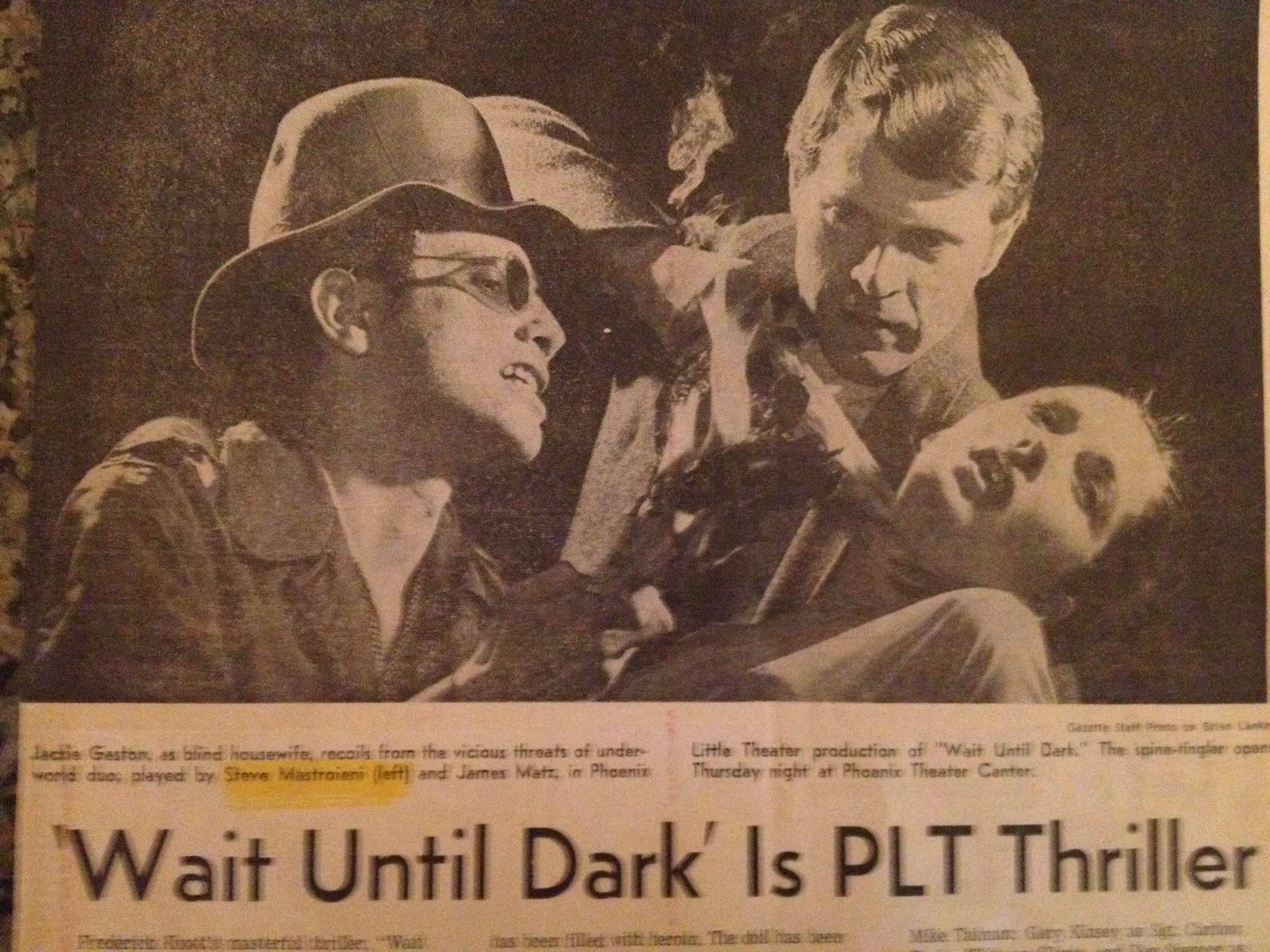 *****
1972, "The Last Pad," a play by William Inge. Southwest Ensemble Theatre. Directed by Keith Anderson. Starring Nick Nolte, James Matz, Richard Elmore and others.
Originally titled The Disposal, the world premiere of The Last Pad was produced by Robert L. "Bob" Johnson and directed by Keith A. Anderson through the Southwest Ensemble Theatre.
The production starred Nick Nolte, Jim Matz and Richard Elmore (who also acted locally under the name Dick Elmer). The production moved to Los Angeles and opened just days after Inge committed suicide. The original production in Phoenix was proclaimed the Best Play of 1972 by the Arizona Republic, while the Los Angeles production brought awards to Nolte and helped introduce him to the film industry and catapult his subsequent film career.
Read more about "The Last Pad" Here
*****
JULY 1963. "Aria da Capo," "Hello Out There." Performed in the Round. Director: Larry Liff.  Cast Warren Katzke, Peggy Thurston, Dennis Turner, Bob Wilson, Jim Matz. Gary Burleson, Eleanor Prickett, Carolyn Kelton, Art Sanders. Stage Managers: Carol Norton, Carolyn Kelton.