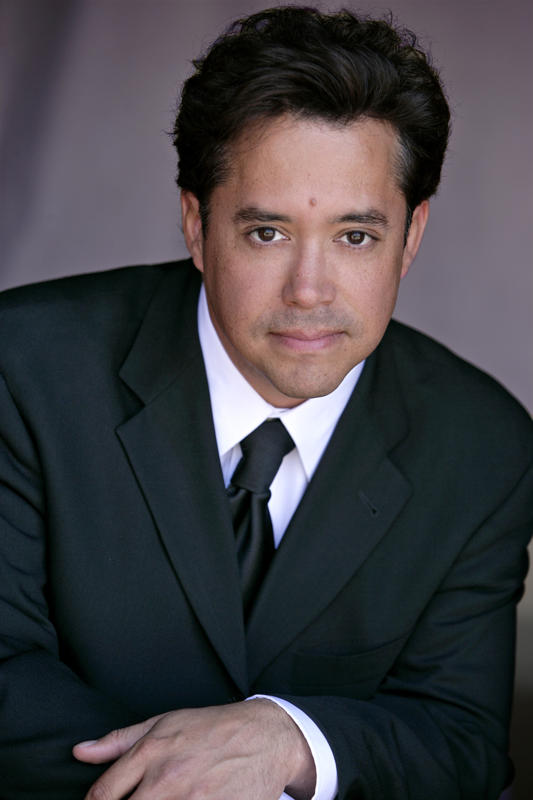 In spite of the large Latino population, there have been few Latino performers in the upper echelon of the Phoenix theater community. One of the few who made it to the top was Richard Trujillo.
I once described him as "an individual with the look of a leading man and the soul of a character actor." Certainly, his darkly handsome presence captures the stage the moment he enters, but it is his nuanced acting that holds it. He really can do it all, comedy, modern drama, Shakespeare. It is no wonder he is one of a handful of local actors who have regularly appeared at Arizona Theatre Company, the state's official theater.
I first saw him in Tracers, the Vietnam drama so brilliantly directed by Wanda McHatton at Arizona State University Theatre. He was still a student, if memory serves, but he was exceptional. It was a harbinger of things to come.
If there have been only a few Latino performers who dominated Phoenix stages, there have been even fewer Latino plays for them to enhance with their presence. It is testimony to Richard's  contribution to Phoenix arts that he headlined three of the best.
His creation of various characters in Bordertown and his Valentin in Kiss of the Spider Woman, both at Actors Theatre, made excellent use of his versatility, but it was in John Leguizamo's Spic-A-Rama that he delivered a performance for the ages.
Leguizamo's 1993 piece, also staged by Actors Theatre, was a satirical exploration of the stereotyping of Latinos in American society. It allowed Richard the chance to go broadly over the top while subtly underlining the difficulties faced by Latinos and, indeed, all people of color. It was a dramatic tightrope that called for a charismatic walker. Richard aced it on every level.
I don't just remember Richard for his Latino roles. He was the Dauphin in Matthew Wiener's brilliant streamlining of the Bard's Henry V, one of the most beautifully designed and performed productions in my years of reviewing Phoenix theatre.  He cracked me up big time as Dromio in Comedy of Errors at Southwest Shakespeare Theatre.
And then there were his multiple roles in Sylvia at Actors Theatre, his MacDuffs in Macbeths at Arizona Theatre Company and Southwest Shakespeare, his Danny in Michael Grady's Arizona Project, also at Actors Theatre …
Like Richard Elmore, Kathy Fitzgerald and other gifted performers, we couldn't keep Richard at our beck and call. He now serves as artistic director of the San Diego School of the Creative and Performing Arts.
Gone, as the old saying goes, but definitely not forgotten. — Kyle Lawson.
BIOGRAPHY
A 20-plus-year veteran professional stage actor by trade and craft, Richard Trujillo has more than 100 productions to his credit. (See resume below, for a partial list).
He served as fine arts director for 28 schools in four school districts as the Director of Education for the West Valley Arts Council from 2006-2008. Richard provided professional development specific for music, art, drama and dance arts educators in the areas of artistic and pedagogical skill building. Richard also presented at two Americans for the Arts National Conferences on systemic change in arts education in public schools.
As Events Coordinator for the council he also facilitated all technical and logistical needs for Aspen-Santa Fe Ballet Company, the Alvin Ailey Company, the Phoenix Symphony, Missoula Children's Theatre, Second City, the Reduced Shakespeare Company, Calo Flamenco, Perla Batalla and many others.
He was a founding member of Teatro del Valle in Phoenix and worked with the company from 1987 to 1989 (Puente Negro, Brujerias, The Day of The Swallows). He was a company member of Childsplay from 1991 to 1996 . His Childsplay credits include:  Montana Molly and The Peppermint Kid, The Noodle Doodle Box, Bocon, Androcles and The Lion, The Velveteen Rabbit and The Falcon.
Richard taught drama at Herrera School for the Fine Arts in Phoenix for five years and created a multidisciplinary program combining instrumental and vocal music, dance and the work of William Shakespeare. The program garnered national recognition through National Public Radio and Latino USA. His community partnership with the Herberger Theatre Center was the first of its kind in Arizona. He was nominated for the Governor's Arts Award in 2005.
He is a member of Amigos Del Rep, a group started by Herbert Siguenza, and including professional theater artists dedicated to advancing the stories of Latinos;  and the UNESCO International Dance Council CID,
Richard is a graduate of Arizona State University's Herberger Institute for Design and The Arts in the School of Theatre and Film, and is a member of Actors Equity Association. He can be reached at [email protected]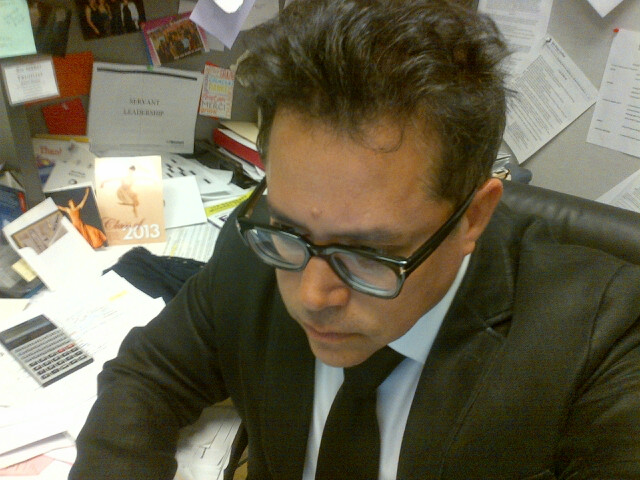 PHOTOGRAPHS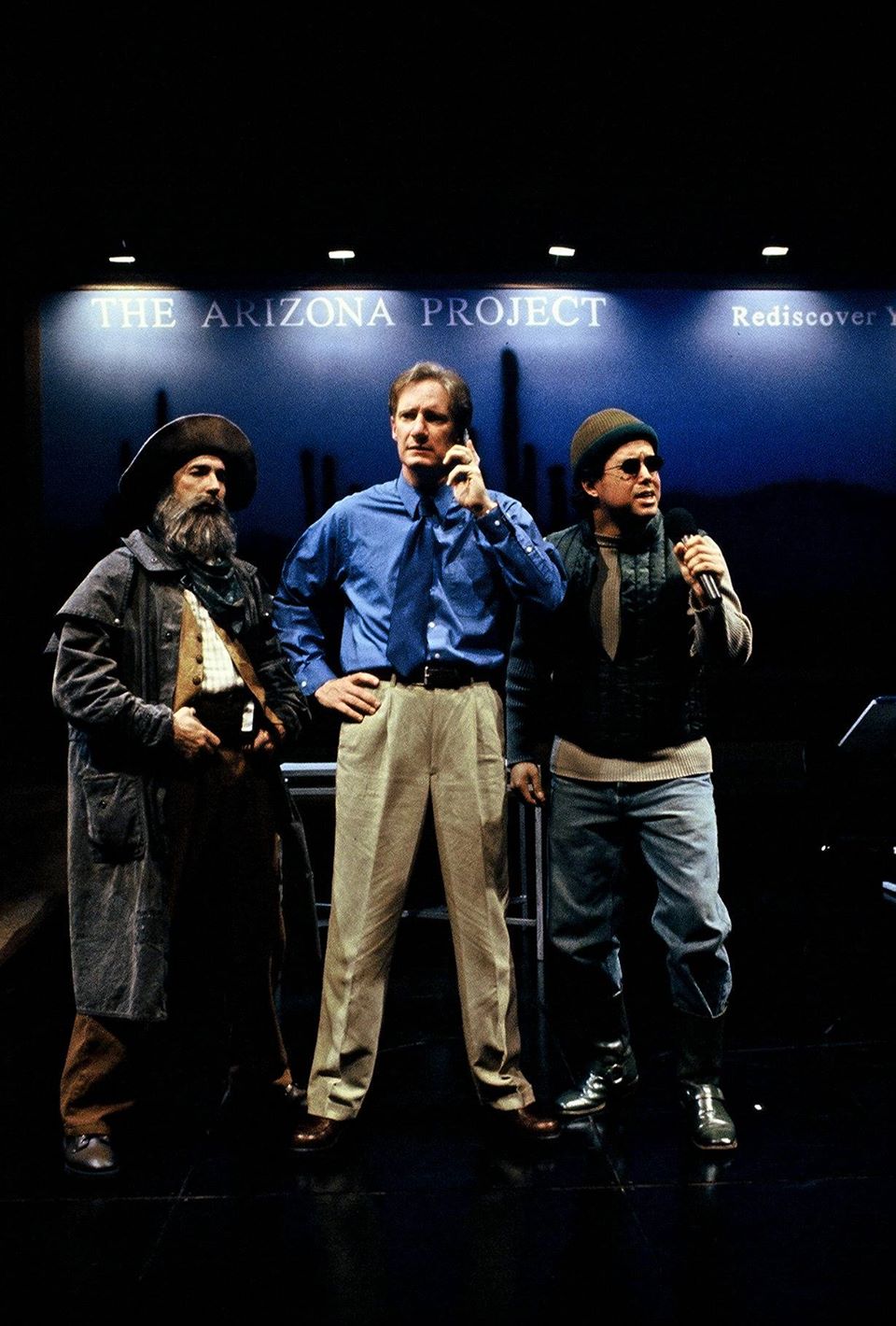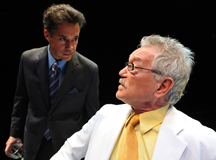 RESUME
Film and TV
Animals with Clothes On. Featured. Mark Clausen Prod.;
The Trial of Major Reno. Supporting. Laredo Prod.;
The Running Gun. Supporting. Lindsay Shonteff Prod.;
West of Sun, East of Moon. Lead. Sir Reel Artists;
Desert Snow. Featured. North Star Prod.;
Second Chance. Lead. Kevin Reynolds Prod.
Planet Think. Host. Educational Mgt.
Commercial/Industrial (partial list)
Target, Salt River Project, Bank of America, APS. Arizona Lottery, Arizona State Fair, Showcase ENT. , TUM Solutions. Bank One, City of Phoenix, Phoenix College , Waste Mgt.
Theatre (partial list)
Water and Power, Water, San Diego Rep.
Macbeth, Macduff,  Arizona Theatre Co.
Tuesday's with Morrie, Mitch (US), Arizona Theatre Co.
For Better or Worse, Zaragoza y Pau, Arizona Theatre Co.
She Stoops to Conquer, Roger, Arizona Theatre Co.
Voices of Valor, (Directed) Guerrero, ASU Gammage.
Augusta, Jimmy, Actors Theatre.
Kiss of the Spider Woman, Valentin, Actors Theatre.
Bordertown, Various, Actors Theatre.
Spic-O-Rama, One-man Show, Actors Theatre.
Arizona Project, Danny, a cactus. Actors Theatre.
Sylvia. Tom/Phyllis/Leslie. Actors Theatre.
Henry V. Dauphin. Actors Theatre.
The Complete History America. Reed. Actors Theatre.
The Bible: The Complete Word of God. Austin. Actors Theatre.
The Complete Works of William Shakespeare/Abridged. Adam. Fulton Opera House
Macbeth. Macduff. Southwest Shakespeare Company.
As You Like It. Touchstone. Southwest Shakespeare Company.
Comedy of Errors. Dromio of Syracuse. Southwest Shakespeare Company.
Much Ado About Nothing. Don John. Shakespeare Sedona.
A Midsummer Night's Dream. Demetrius/Snout. Shakespeare Sedona.
Julius Caesar. (Directed) Brutus. Jester Co.
Earth and Sky. David. Sierra Madre Playhouse.
Twilight of the Golds. David. Arizona Jewish Theatre.
The Odd Couple (Female). Costazuela. Arizona Jewish Theatre.
Latins Anonymous. Armando. Borderlands Theatre.
True West. Austin. Sudden Death Pictures.
Madwoman of Chaillot. Ragpicker. Arizona State University Theatre.
Tracers. Baby San. Arizona State University Theatre.
Auto-Da-Fe. Eloi. Arizona State University Theatre.
VIP. Jaime Ituarte. Arizona State University.
Edmond. Card Sharp. Arizona State University.
Directing Credits
Voices Of Valor
A Midsummer Night's Dream
The Unseen Hand
Julius Caesar
Macbeth
Othello
Much Ado About Nothing
Romeo and Juliet
A Comedy Of Errors
Training
B. A. Theatre, Arizona State University Herberger Institute for
Design and The Arts, School of Theatre and Film.
Company Member,  Childsplay,1991-1996.
Film & TV Acting. Scott Johnson, Coach. Current.
Directors: Stephen Wrentmore, David Ira Goldstein, Edward Payson Call, Patrick Page, Diane Rodriguez, David Saar, Matthew Wiener, Greg Leaming, Michael Mitchell, Sam Woodhouse, Buddy Crutchfield, Samantha Wyer.