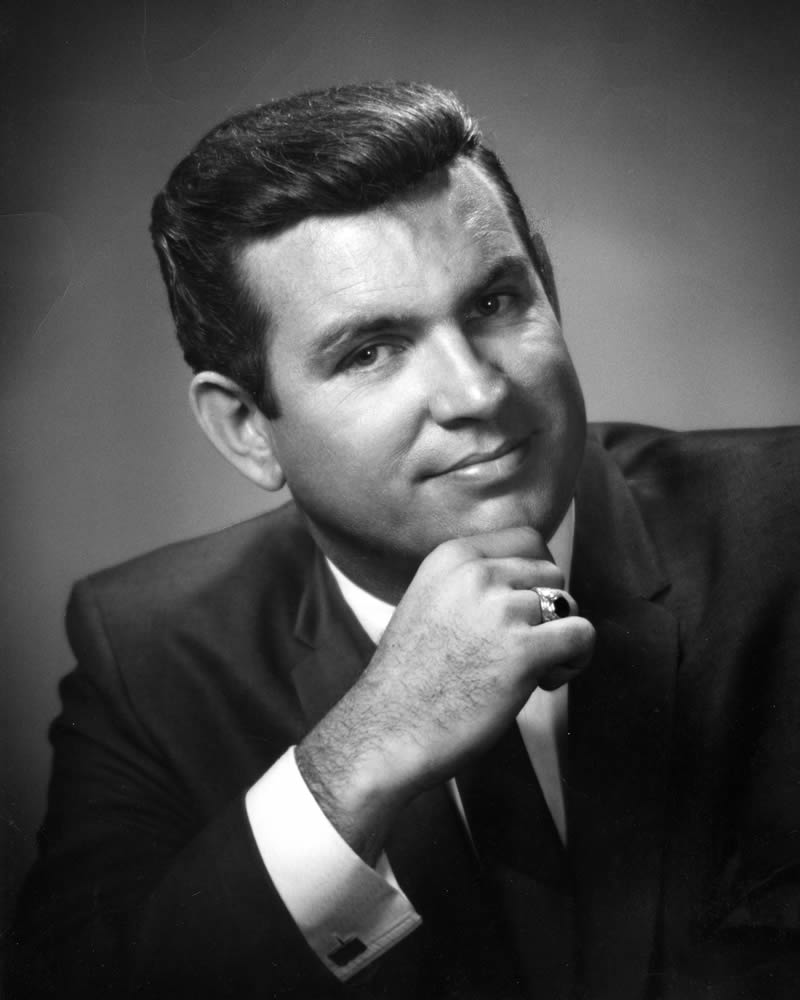 Sandy Gibbons is an actor and television personality (KTLA-TV, Channel 5 announcer and host of Dialing for Dollars) who was active on Phoenix stages from the 1960s.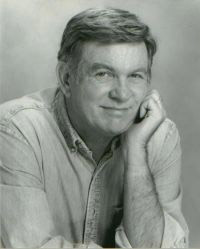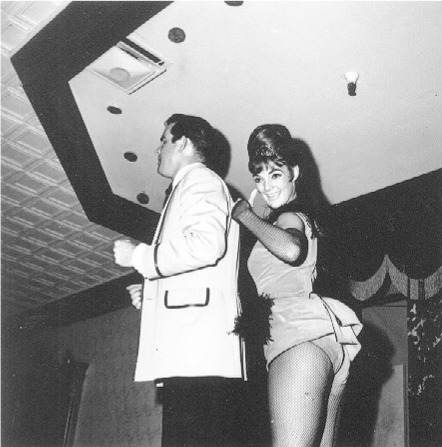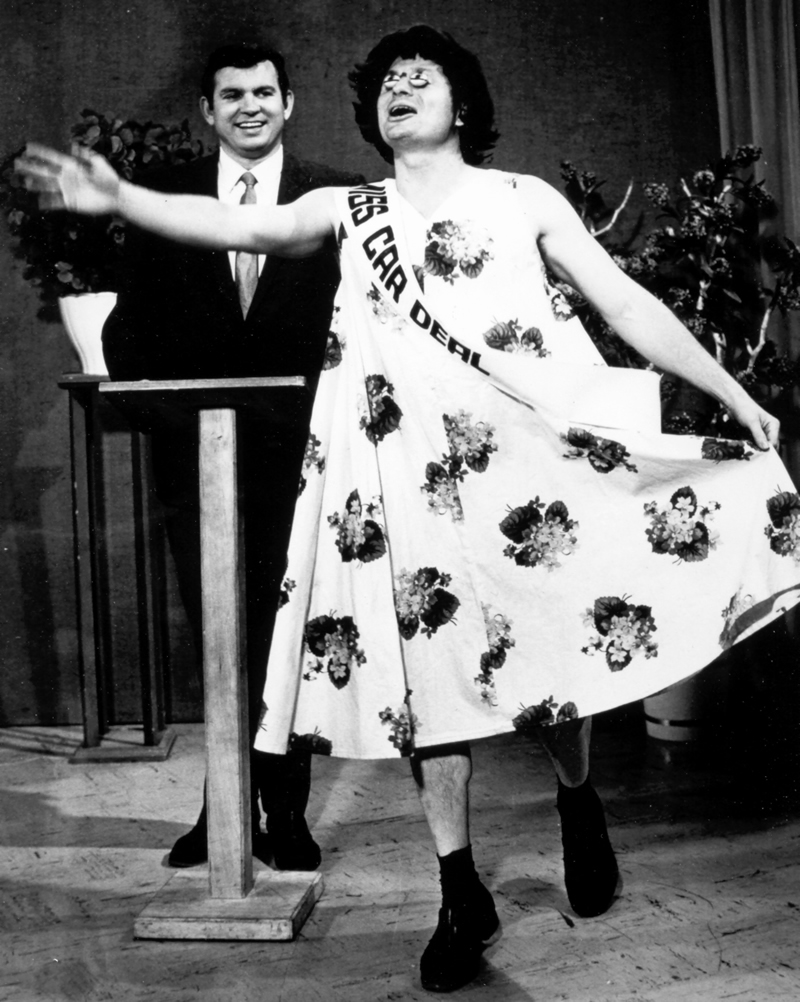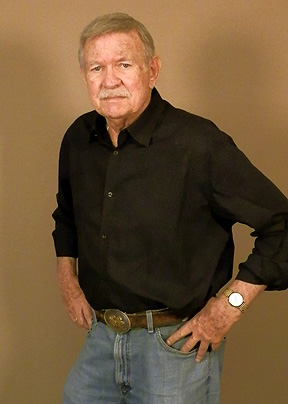 WATCH SANDY AS RANGER BOB ON THE WALLACE AND LADMO SHOW
BIOGRAPHY
Sanford Gibbons was born in Kansas City, Missouri, and attended St. Benedict's College in Atkinson, Kansas, where he earned a bachelor of arts degree in English and Dramatics.
He enlisted in the US Army and was assigned to the Armed Forces Radio Service in Anchorage Alaska. He had a television variety show while in Anchorage and played guitar and sang western and folk music in numerous clubs in the area. About that time Elvis became popular and crowds appreciated when Sandy sang Elvis tunes.
He was honorably discharged from the Army and moved to Hollywood where he performed in a musical comedy for two years. His first screen role was in Alfred Hitchcock Presents , and he joined SAG. He has gone on to perform in more than 50 motion pictures, and television productions.
After moving to Arizona, he was a news anchor, program producer and director, and game show host. He coaches acting and has written a book, Show Biz: Voice and Talent Work Anywhere, in which he shares his experiences with many major stars and what they taught him about show biz. He continues to do stage work, movies and coaching.
Ben Tyler remembers … "Sandy Gibbons took over the role of Sam Stieger from Bruce Miles in, GUV The Musical. He was great."
NOTABLE PERFORMANCES
2011. Murder at the High Noon Saloon. Rawhide.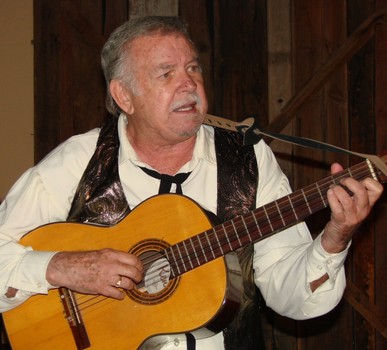 1967. The Lower Depths. Arizona Repertory Theatre. Director: Robert Aden.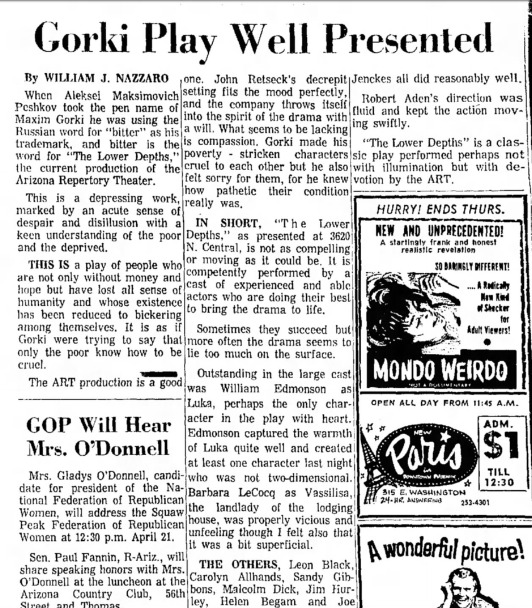 1967. Nude with Violin. Arizona Repertory Theatre. Director: Paula Sobol.
SANDY'S FILM CREDITS
• Tin Cup... P.G.A. Official... Mulligan Production
   • Terminal Velocity... E. Perkins... Sleepy Hollow Productions
   • Tombstone... Father Feeney... Tombstone Productions 
   • Lightning Jack... Sheriff... Lightning Ridge Films
   • Jericho Fever... Medical Examiner... Sankan Productions
   • Suture... Dr. Taylor... Kino-Korsakoff Prod.
   • Mikey (Remake "Bad Seed")... Counselor... Tapestry Prod.
   • Used Cars... Officer Manley... Columbia
   • Hanky Panky... FBI/Cabbie Sgt. Watkins... Columbia
   • Pursuit Of D.B. Cooper... Polygram
   • Gumball Rally... Tourist... Warner Bros.
   • Cloud Dancer... Judge Crothers... Mel Simon Productions
   • Night Kill... Sgt. Riley... Robert Mitchum
   • Renegade... Horse Trader... Terrence Hill
   • A Star Is Born... Officer O'Brien... Warner Bros.
SANDY'S TELEVISION CREDITS
• Point Last Seen... Ranger Don... CBS Movie of The Week
   • Robin Cook's Lethal Invasion... Police Captain... NBC Movie of The Week
   • Seduction & Betrayal... Contractor... NBC
   • Gunsmoke V... Sheriff... Caroline Films
   • Unsolved Mysteries... CIA Man... NBC
   • Four Eyes & Six Guns... Conductor... TBS
   • Young Riders... Various Roles (4)... ABC
   • The Gifted One... Officer Gibson... NBC
   • Match Point... Parent... Disney Channel
   • Shakedown On Sunset Strip... Doggett... CBS
   • The Immortals: Washington... George Washington... 3E Prod. PBS
   • Kenny Rogers As The Gambler... Stationmaster... Kragen & Co.
   • High Noon Part 2... Hank Stam... Charle Fries
   • Wanted: Sundance Woman... Deputy Sheriff Elmo... 20th Century Fox
   • The New Maverick... Postmaster Evans... Warner Bros.
   • Little House On The Prairie... Bartender (4)... Warner Bros.
   • Father Murphy... Bartender (3)... Warner Bros.
   • Fire In The Sky... Traffic Controller... Columbia
   • The Incredible Race... Sheriff Burke... Sunn Classics
   • The Oregon Trail... German Wagon-Master... Universal
   • Young Pioneers... Unhappy Patient... Lorimar
   • Aero Medics... Truck Driver... Columbia
   • The Ascension... Clavus... Madison Pacific
   • Petrocelli... Con Man (2)... Paramount
 Sandy is represented by Dani's Agency of Tempe.