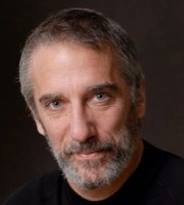 PLEASE HELP
This page is in development. I would be grateful if you would share any memories, anecdotes, photographs or other memorabilia. Please use the button at top right to contact me and I will give you the details on sharing. Thank you, Kyle Lawson, page manager.
(PS: It would help if you could provide the IDs of those pictured, the name of the production, the year, the company and the photographer credit. If you know them, that is.)
NOTABLE CREDITS
APRIL 2013. And Miss Reardon Drinks A Little. Playwright: Paul Zindel. Director: Judy Rollings. Cast: Maureen Dias Watson. Debra Rich, Dolores D'Amore Goldsmith, Judy Lebeau, and Walt Pedano, along with Dee Rich and Taylor Raine Updegraff.
2011-2012 Season. Race. iTheatre Collaborative. Playwright: David Mamet. Director: Charles St. Claire. Cast: Christopher Haines, Mike Lawler, Nicole Belit, Walt Pedano.  For Chris Curcio's review, go HERE