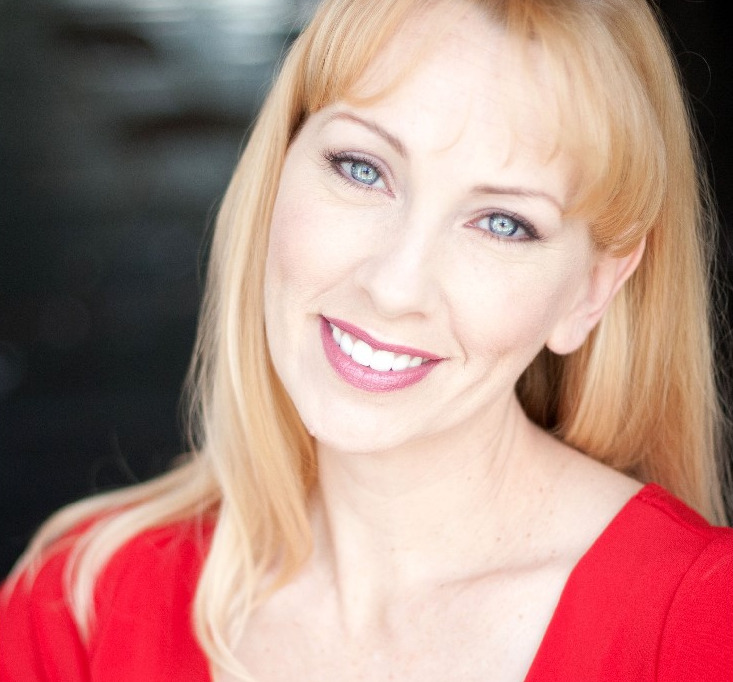 A CRITIC REMINISCES
It isn't fair to judge an actress by one role.  I could actually live with that dictate if it weren't for Andi Watson.
No matter how hard I try to look at her successful and varied career as a whole, I keep coming back to one moment in the theater when she so mesmerized me that I hear her name and I am back in that audience.
The play was Neil LaBute's The Shape of Things, produced by Nearly Naked Theatre Company and directed by Tim Butterfield. It is the story of Adam, an art museum security guard who encounters a woman studying a statue of a naked Adam (as in the Garden of Eden Adam).
Evelyn is beautiful, sophisticated and art-savvy. All things that Adam thinks he is not. To his surprise, she seems to find him interesting. They embark on an affair in which Evelyn literally remakes Adam: his body, his hairstyle, his way of dressing, everything. He becomes her creature. Adam goes along with it out of love – until he discovers that Evelyn has an agenda.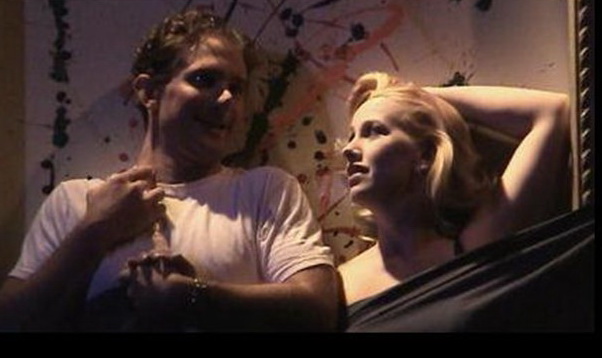 Evelyn is a monster of a role, for, although we don't realize it until it is too late, she is a monster. Clearly standing in for the temptress Eve from the Bible, but also suggesting the moral and ethical dilemma posed by Dr. Frankenstein and his creation, she is arrogant, ruthlessly manipulative and dangerously feral.
Yet, it is necessary that, at least for awhile, we like her, even side with her as Adam struggles to redefine himself in her image.
Andi embraced the role in its totality, using her personal star wattage to increase the impact of Evelyn on both Adam and the audience. In a play where her every action would be reinterpreted later as something quite different from what it seemed, she never missed a beat – making it all seem real for the moment, pulling the wool over our eyes with glee, laying the groundwork for a logical reevaluation of her motives in the play's closing scenes.
It is a role that defines complexity of character. Andi finessed it.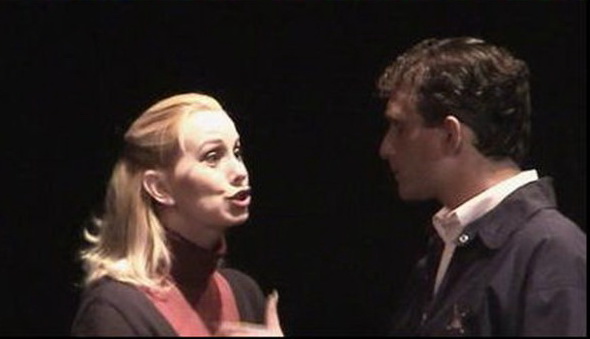 It was not the only time I saw her portray a complex woman. In Is What It Is Theatre's concept-bending production of Macbeth, she was the lady of bloodied hands. She was a whirlwind of emotion, one moment the alluring sex object, the next the calculating bitch queen, pushing her husband into the abyss without a second thought.
Yet (funny how that word "yet" keeps cropping up), she was also a woman so in love with her man that she found herself fatally entrapped by her ambitions for him. She slowly, spectacularly unraveled. In Andi's hands, "Out, damned spot" became a guilt trip almost elemental in its rawness.
As you can see by her resume below, complex women aren't Andi's only stock in trade. She moves easily from comedies and musicals to the classics, playing every type from ditsy to serious,  glamorous to frowsy, ice maiden to hot tomato.
Still, give her a part where she can take to the stage like a free-ranging panther and all the other roles become just an echo.
Andi Watson unleashed isn't an actress, she's a force of nature.
Andi's official website is HERE
Andi has her own blog HERE
Andi is on Facebook HERE
Andi is on Twitter HERE
BIOGRAPHY
Originally written by Andi for her website
Andi's love for performing began when she gave her first performance in the fifth grade school production of Alice In Wonderland. Bitten by the theatre bug, she began to find excuses to perform whenever and wherever possible. (Even when wholly inappropriate.)
She spent her youth directing and choreographing her musically inclined parents and unnaturally good-looking younger brothers. Alas, tragedy struck in 1990 when her brothers all announced they were heterosexual and uninterested in careers in the arts.
Devastated, she took a brief hiatus from theatre and tried her skills at marriage and motherhood.  However, Andi could not resist the siren song of the stage and soon sold her husband for new head shots and a beginner's tap class. She then packed up the children and used their adorable faces to distract security so she could gain audience with high-falutin' casting agents in the west.
After an amazing run of productions in her hometown of Phoenix, she decided to branch out once more. On a whim and a prayer, she picked up and drove 2,200 miles across the country… and now calls Florida her home.
When she is not onstage, Andi can be found coaching young artists, writing, teaching and hustling for the next job.
PHOTOGRAPHS, REVIEWS & THE KITCHEN SINK
2011 Next Fall. Holly. Actors Theatre. Directed by Matthew Wiener.
Geoffrey Nauffts' play about two gay men – one religious, the other not – who face a crisis after a serious accident found Andi playing the confidante of one of the men. It was Andi's first appearance with Actors Theatre.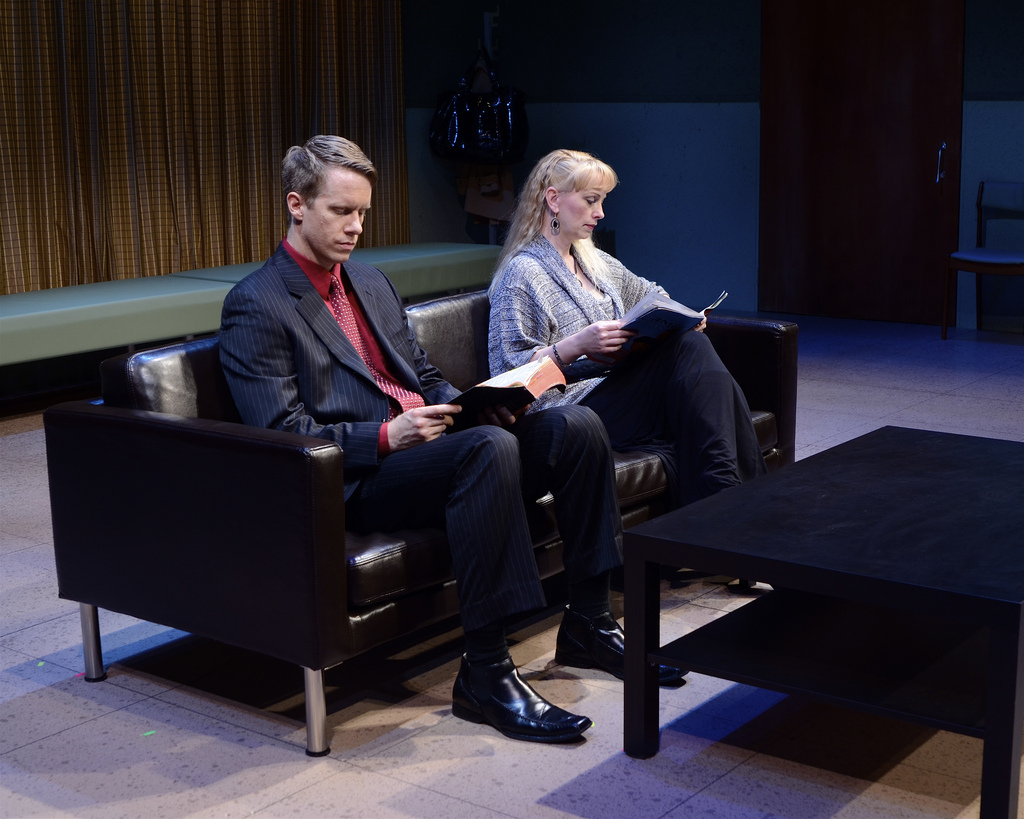 2000 The Will Rogers Follies. Scottsdale Community Players.

Chris Erikson, as Will, was the star of this production, but in just a few years he would be eclipsed by his Follies showgirls: Natalie Charle Ellis, Laurie Trygg, Andi Watson and Beth Anne Johnson.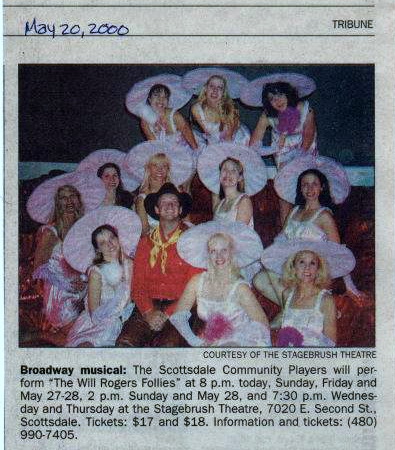 Annie. Musical Theatre of Arizona. Director: Michael Lancy. Musical Director: Jerry Wayne Harkey.
Andi remembers: Annie was  my first professional show in the Valley with Jerry Wayne Harkey as musical director and Michael Lancy as director. The cast included Bob Sorenson as FDR, John Sankovich as Drake, Noel Irick was Dance Captain, and the chorus was filled with Valley regulars.
1987. Charlie & The Chocolate Factory. Chandler Children's Theatre.
Andi remembers: It was there that I worked with Flora Mogerman (musical director) for the first time. as well as Stephanie Likes, Jared West, Vonn Lamoree, Julie Hackman, Amanda Powell and Sarah Zimmerman (who left Arizona to attend an arts high school in California and has been working consistently onstage since then – with a recent appearance on The Office.)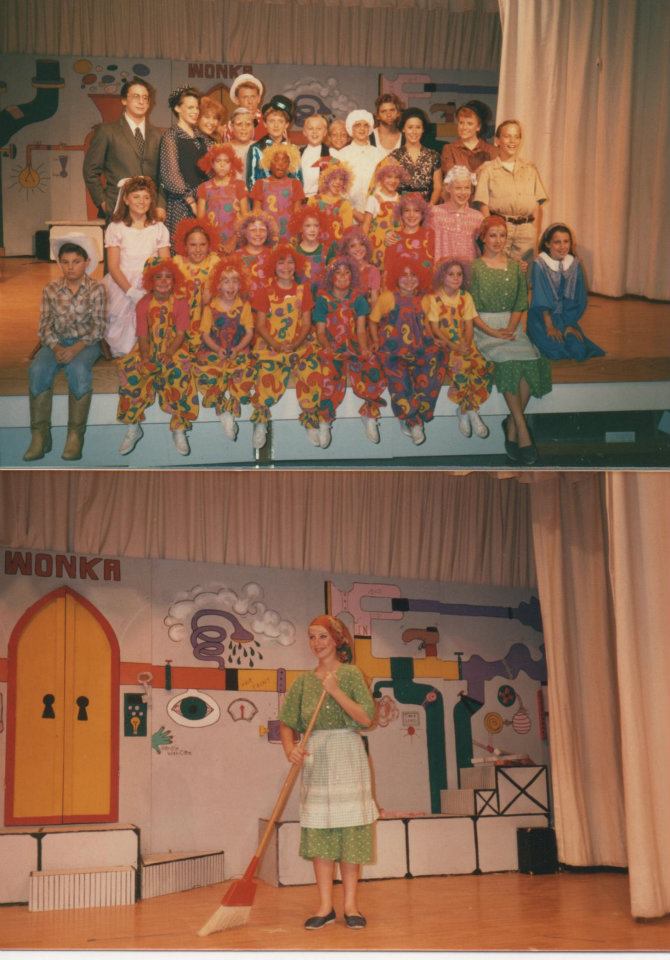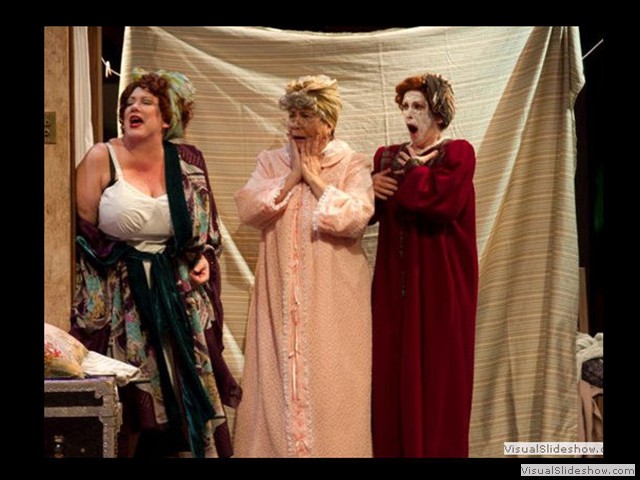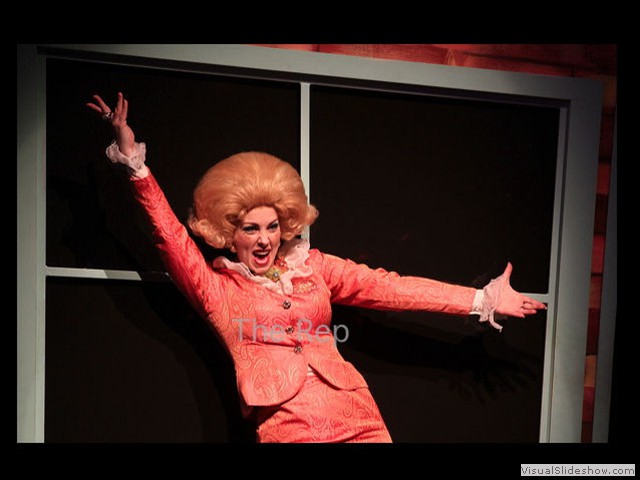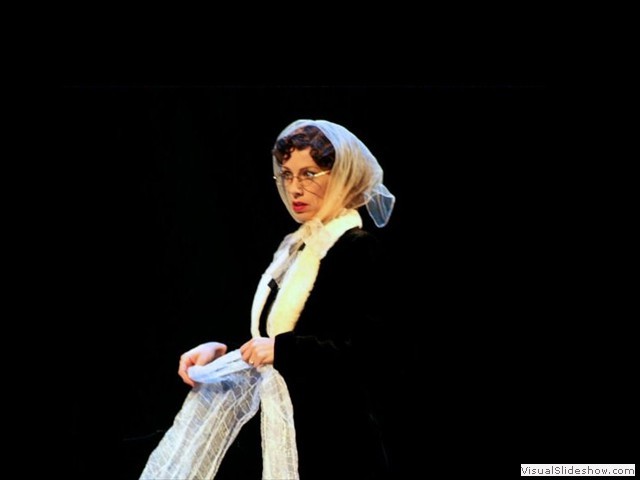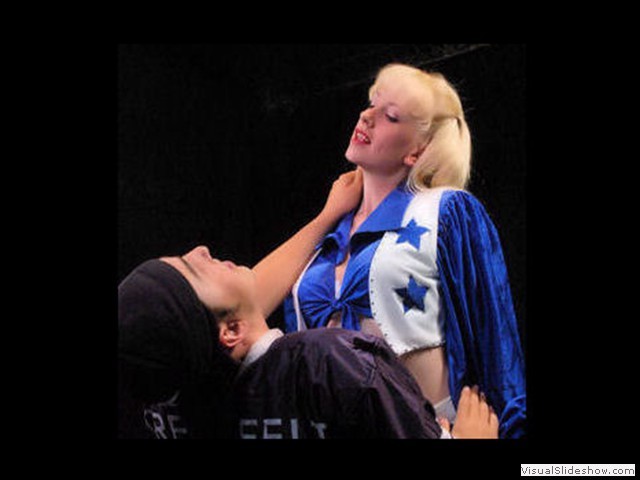 NOTABLE ROLES IN ANDI'S CAREER
Death of a Salesman, Woman/Linda, Arkansas Repertory Theatre (Dir. Robert Hupp)
Oklahoma!, Aunt Eller, Arizona Broadway Theatre (Dir. Kiel Klaphake)
Next to Normal, Understudy/Diana, Arkansas Repertory Theatre/Theater League (Dir. Nicole Capri)
Gypsy, Electra, Phoenix Theatre (Dir. Michael Barnard)
Next Fall, Holly, Actors Theatre of Phoenix (Dir. Matthew Wiener)
Hairspray, Velma VonTussle, Arkansas Rep/Phoenix Theatre (Dir. Michael Barnard, Robert Kolby Harper)
Murder on the Strip, M.C., Broadway Palm West Dinner Theatre (Dir. Jackson Fisher)
Noises Off, Poppy, Poppy, Phoenix Theatre (Dir. Matthew Wiener)
Curtains, Nikki Harris, Phoenix Theatre (Dir. Michael Barnard)
The Merchant of Venice, Nerissa, Southwest Shakespeare Company (Dir. Jared Sakren)
Tartuffe, Dorine, Southwest Shakespeare Company (Dir. Jared Sakren)
I Love You, You're Perfect, Now Change, Woman 1, Mesa Encore Theatre (Dir. Jeff Davey)
Othello, Emilia, Southwest Shakespeare Company (Dir. Jared Sakren)
The Winter's Tale, Paulina, Southwest Shakespeare Company (Dir. Richard Baird)
Debbie Does Dallas: The Musical, Debbie Benton, Artist's Theatre Project (Dir. Jim Linde)
The Merry Wives of Windsor, Mistress Ford, Southwest Shakespare Company, Shakespeare Sedona (Dir. Jared Sakren)
Richard II, Duchess Gloucester/York. Poor Players/Shakespeare Sedona (Dir. Richard Baird)
Macbeth, Witch 1/Lady MacDuff, Southwest Shakespeare Company (Dir. Jared Sakren)
Scream Queens, Nadine, Artist's Theatre Project (Dir. Doug Lloynd)
The Apple Tree, Passionella, Theaterworks (Dir. Kim Hart)
Orson's Shadow, Vivien Leigh, iTheatre Collaborative (Dir. Patrick DuLaney)
A Midsummer Night's Dream, Hippolyta/Titania, Southwest Shakespeare Company (Dir. Jared Sakren)
Arms and the Man, Louka, Southwest Shakespeare Company (Dir. Jared Sakren)
The Shape of Things, Evelyn, Nearly Naked Theatre (Dir. Tim Butterfield)
Macbeth, Lady Macbeth, Is What It Is Theatre (Dir. Tom Leveen)
The Hothouse, Miss Cutts, Nearly Naked Theatre (Dir. Tim Butterfield)
Blithe Spirit, Elvira, Theaterworks (Dir. Sally Jo Bannow)
Victor/Victoria, Victoria, Scottsdale Community Players (Dir. D. Scott Withers)