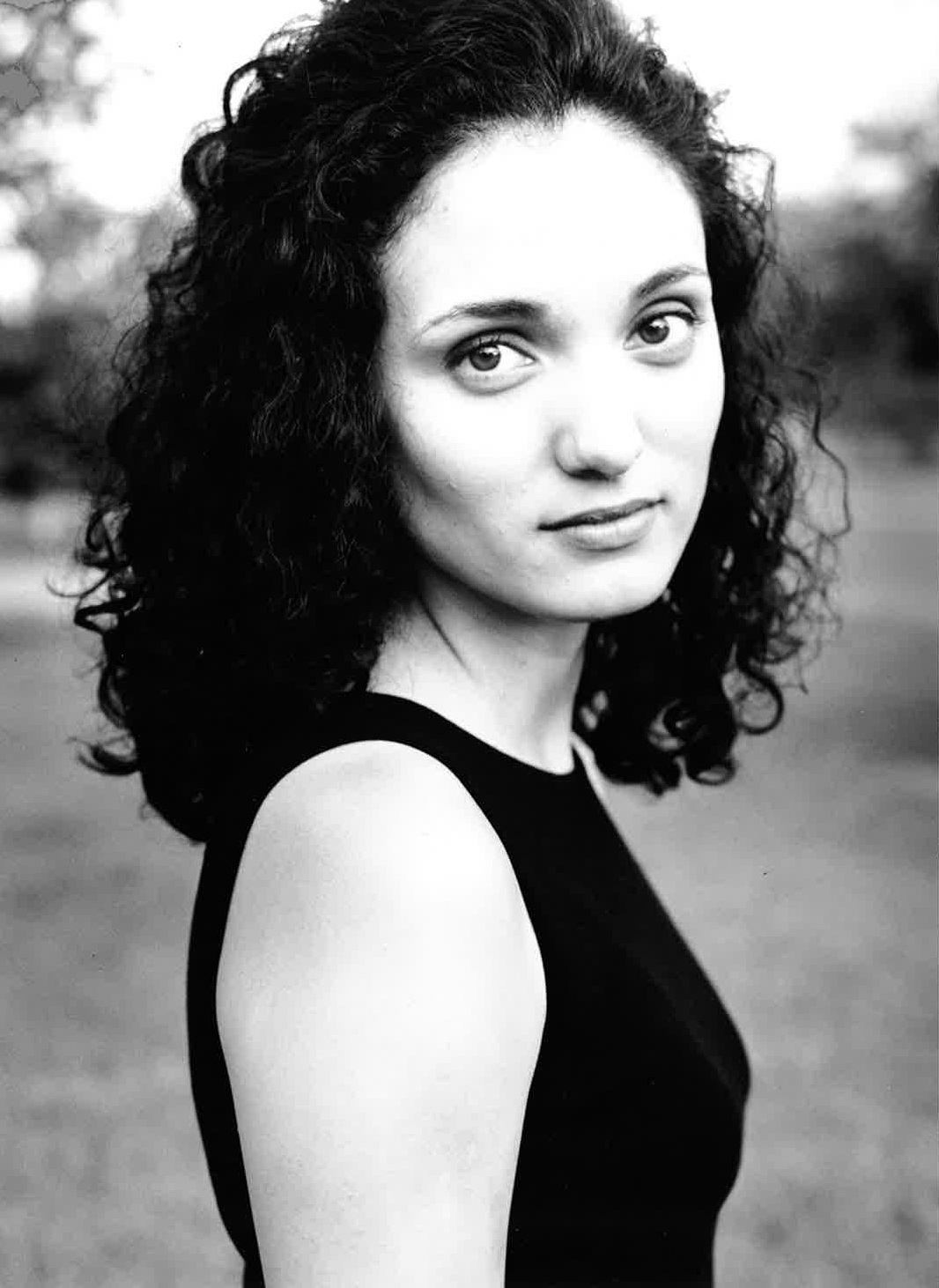 A CRITIC REMINISCES
In the early 2000s, a new talent emerged in local theater.
The young actress, besides being obviously gifted, was visually striking. There was something of a '30s and '40s mystique about her, the pertness of Linda Darnell,  the exotic allure of Merle Oberon, the sultriness of Hedy Lamarr, the irresistible physicality of Elizabeth Taylor.
She was Angelica Howland. Well, Angelica Frost, then. She changed her professional surname to that of her husband's when their son was born.
A beauty? Yes, she was that. But audiences quickly learned that, in Angelica's case, it was more than skin deep. This was a young woman who could command the stage. A performer who was adept at peeling away layers of character to reveal complex, interesting women. She could, in a word, act!
Today, one suspects that, like Dorian Gray, Angelica has a painting stashed in some attic. The beauty is intact. And the talent? Woe to anyone who lets down their guard when sharing a stage with her.
There are no limits. She has delivered the goods in everything from absurdist black comedy (Pterodactyls) to Neil Simon (Lost in Yonkers), from the classics (You Can't Take It With You) to contemporary drama (The Hunter Gatherers).
In The 39 Steps, she played numerous characters, each with a different accent. For Childsplay, she revealed her inner kid in Lily's Purple Plastic Purse and Sideways Stories from Wayside School.
She has lent her talents to the world premieres of plays by local playwrights (Trio with Flute, by Richard Warren) and staged readings of new works (Smugglers, At Birth).
In short, she earned that star on her dressing room door with consistent, uncompromising, critically acclaimed displays of talent.
Beauty had nothing to do with it.
PHOTOGRAPHS, REVIEWS & THE KITCHEN SINK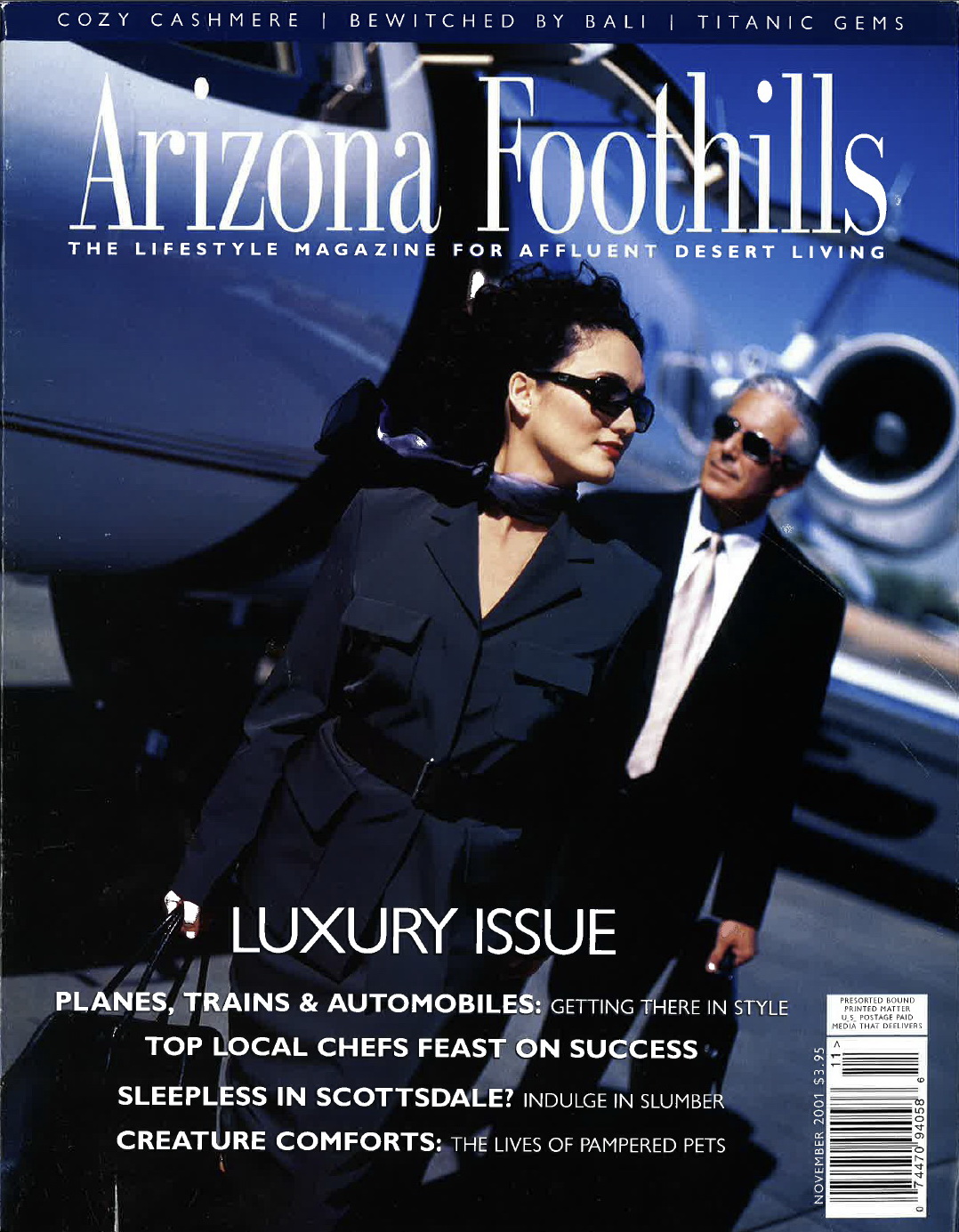 2014.  "The Cottage"  Actors Theatre.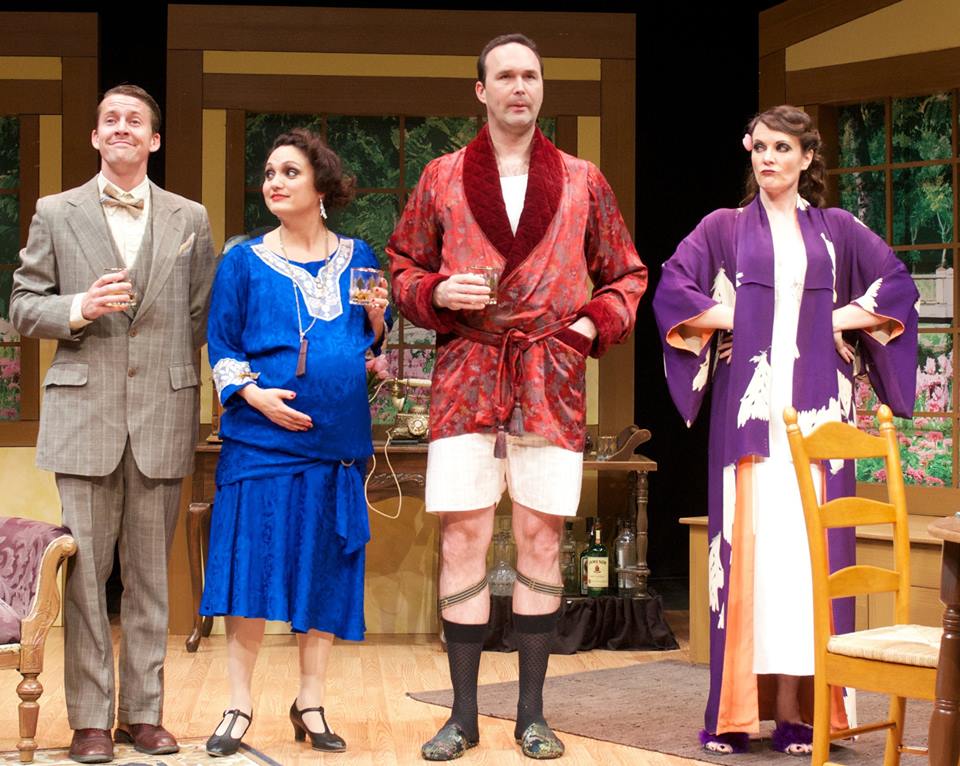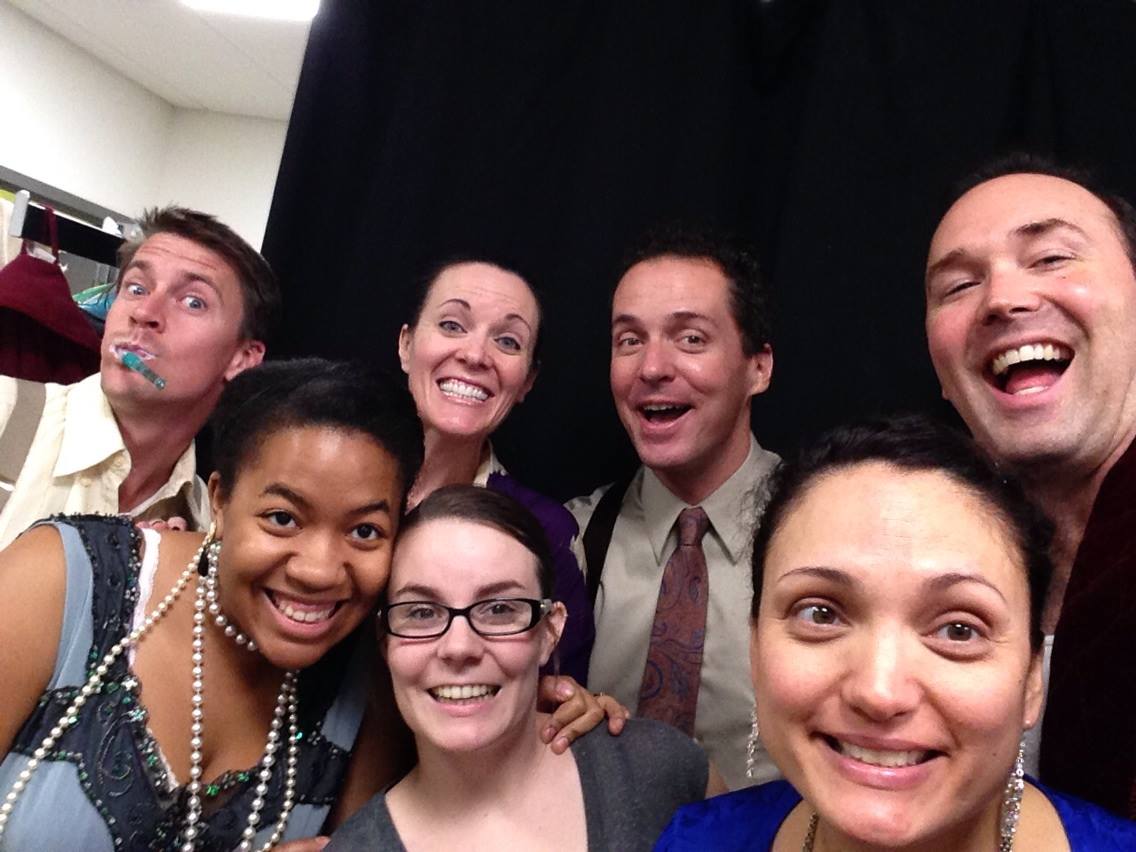 2013.  "ALL NEW PEOPLE"  Stray Cat Theatre.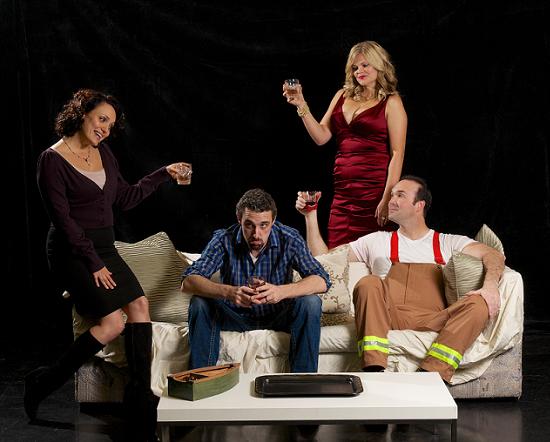 2009.  "TRIO WITH FLUTE"  Theatre Artists Studio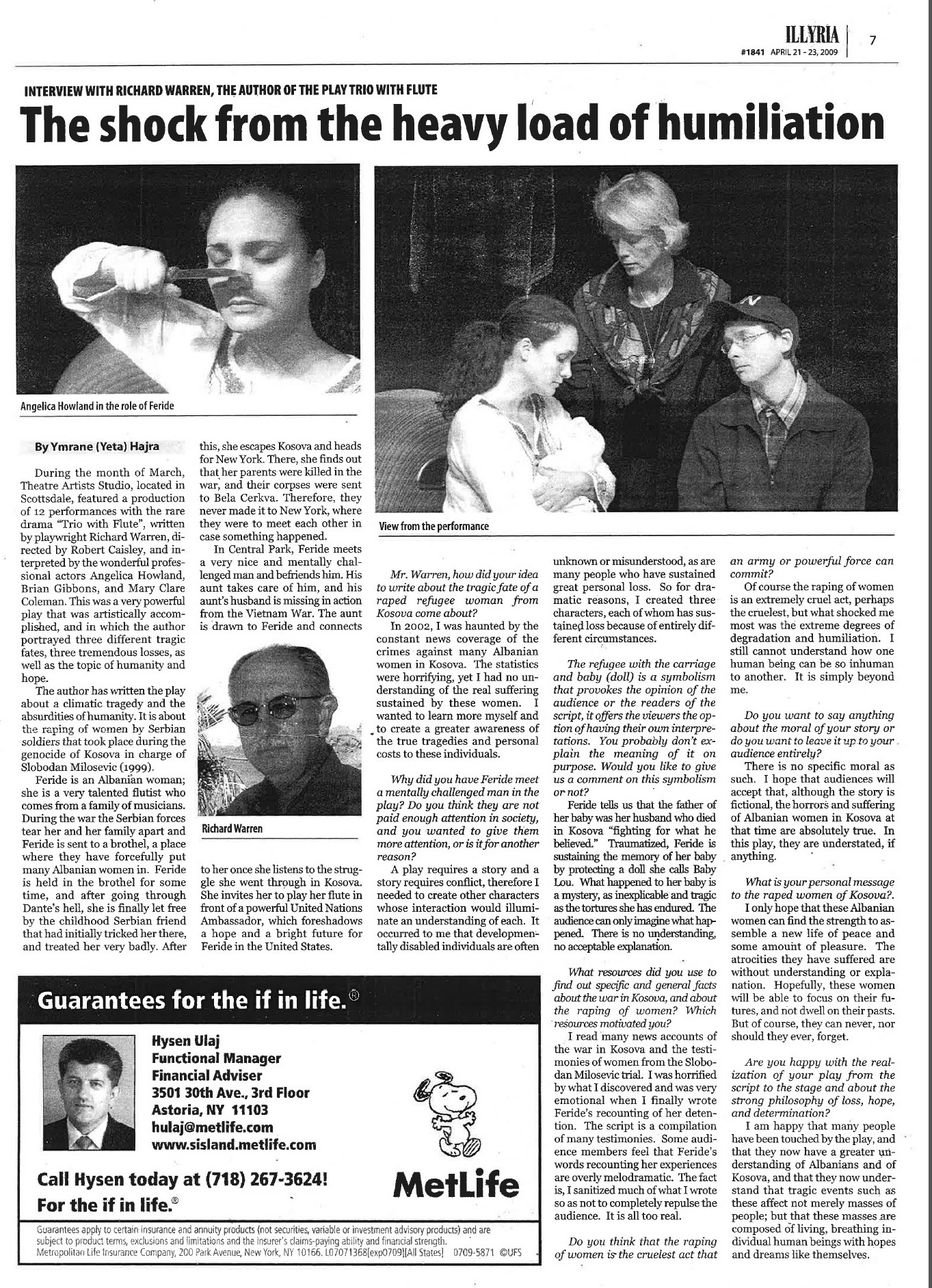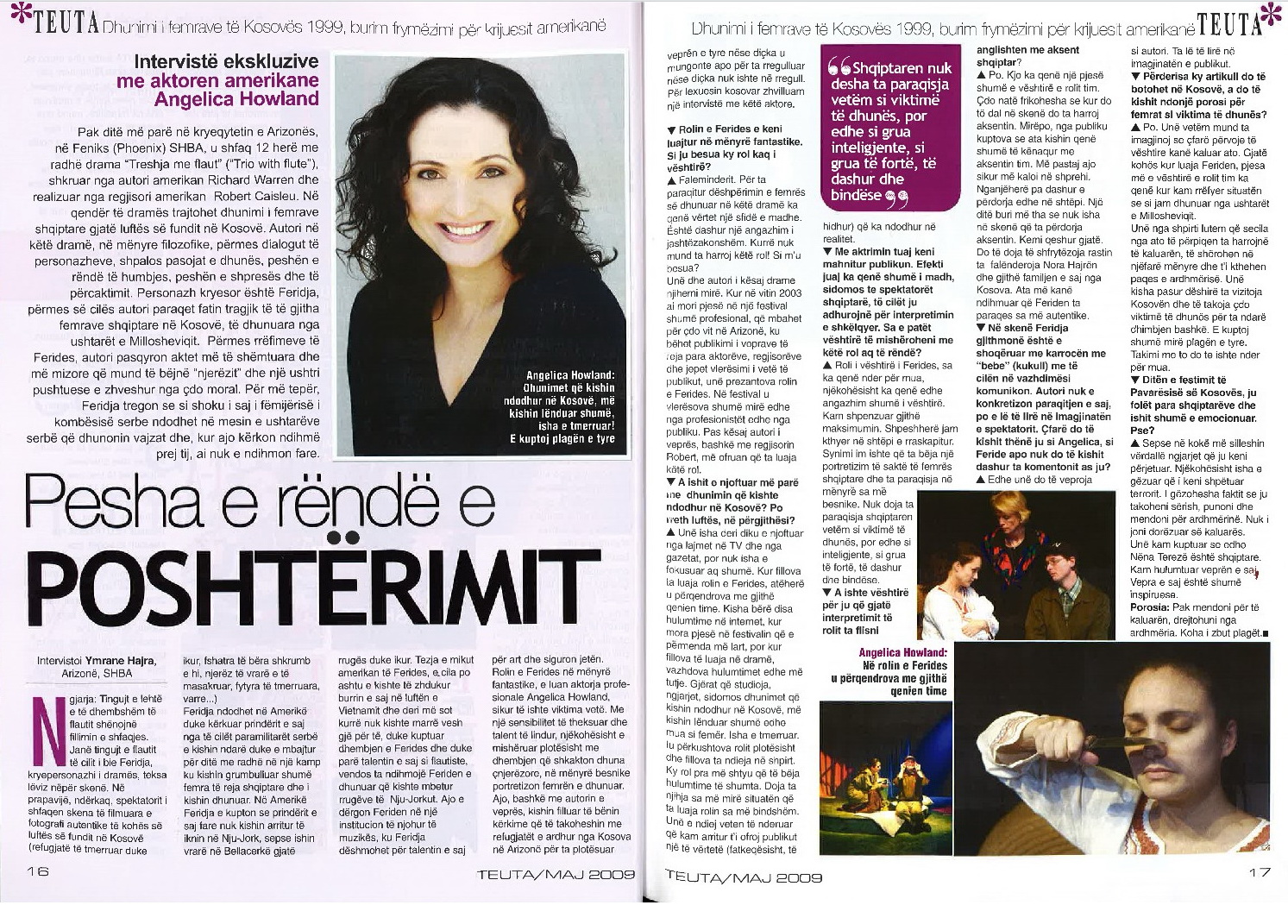 2003-2004.  "SIDEWAYS STORIES FROM WAYSIDE SCHOOL"   Childsplay.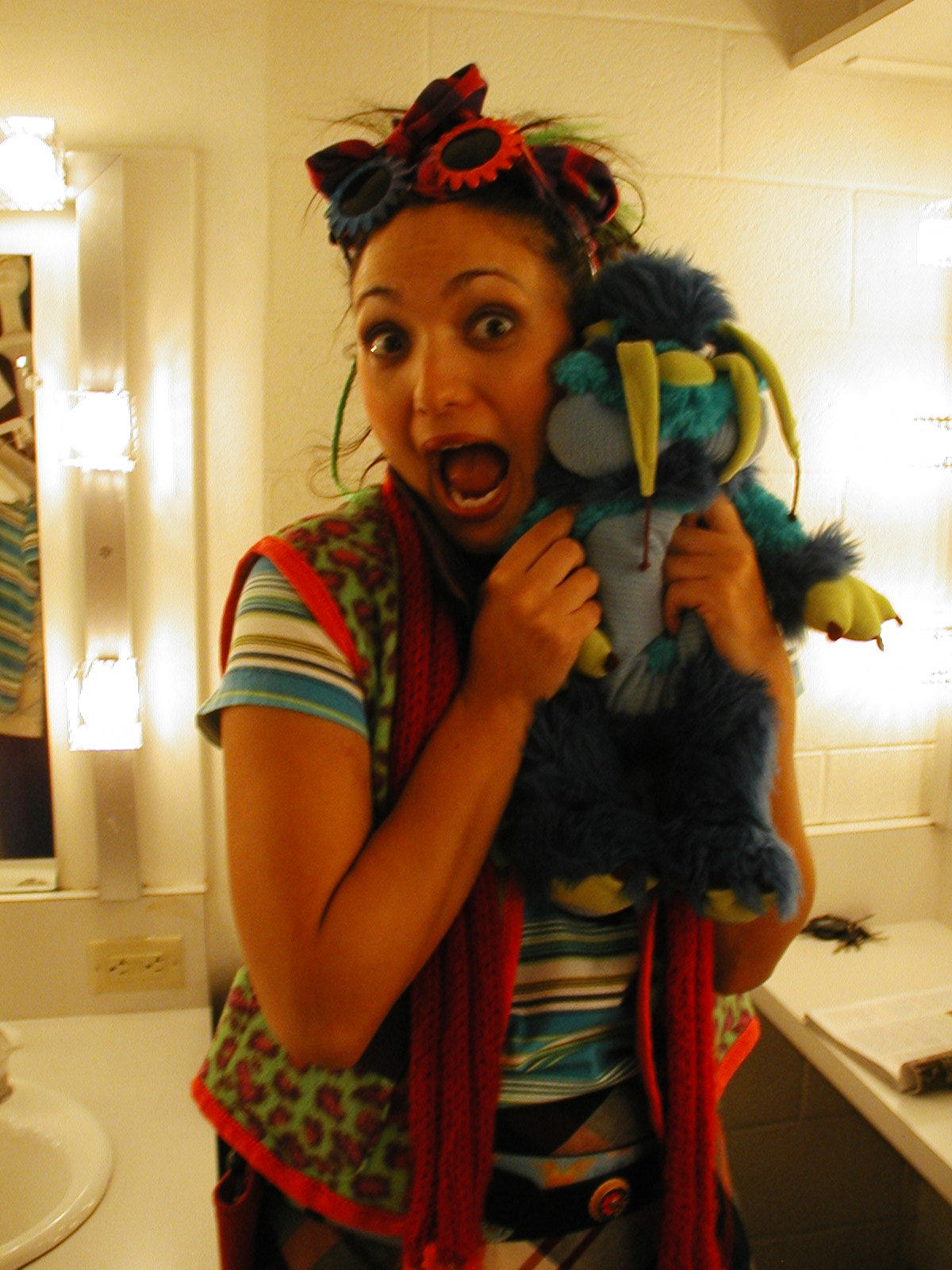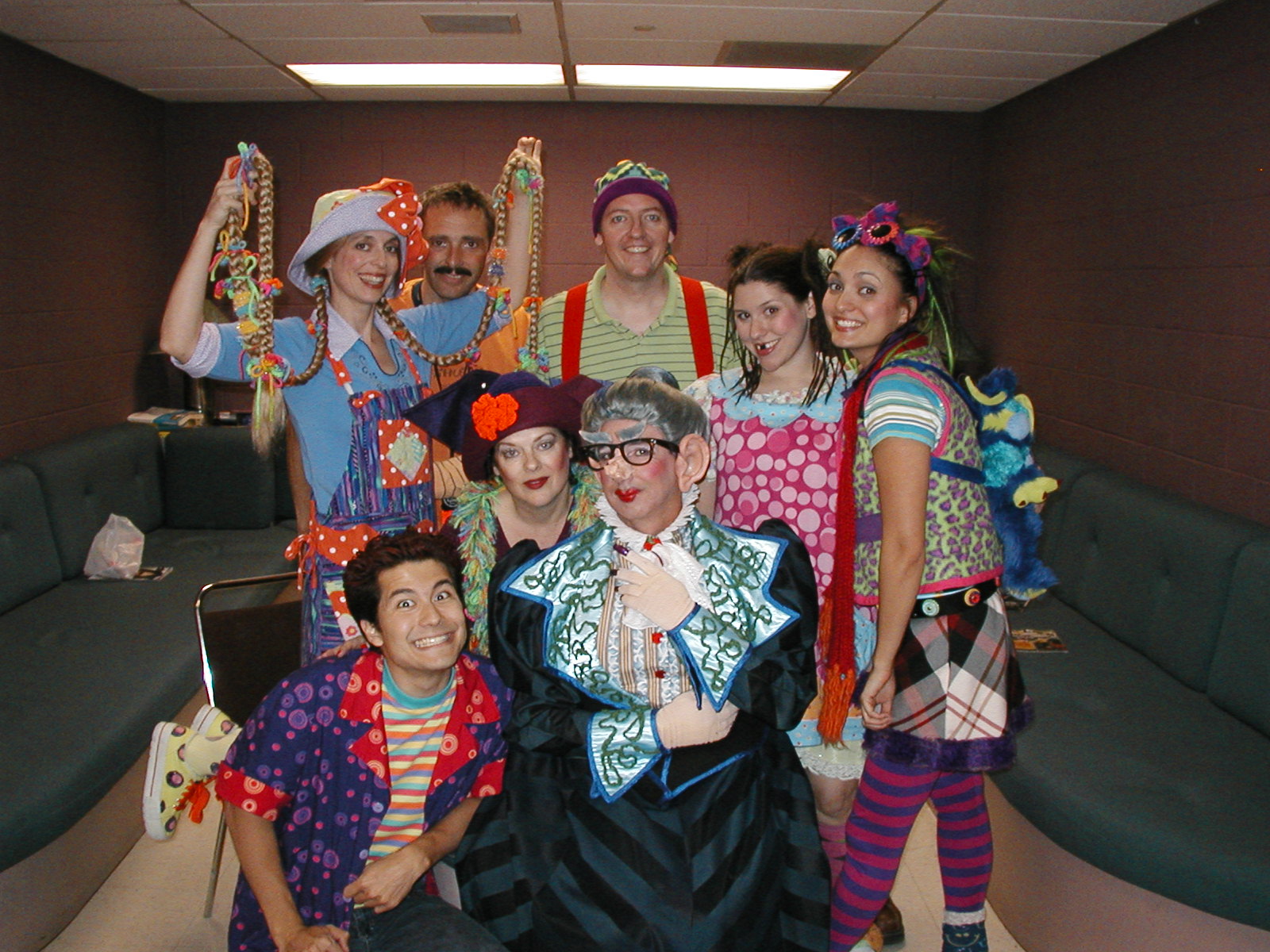 2002-2003.  "LILLY'S PURPLE PLASTIC PURSE"  Childsplay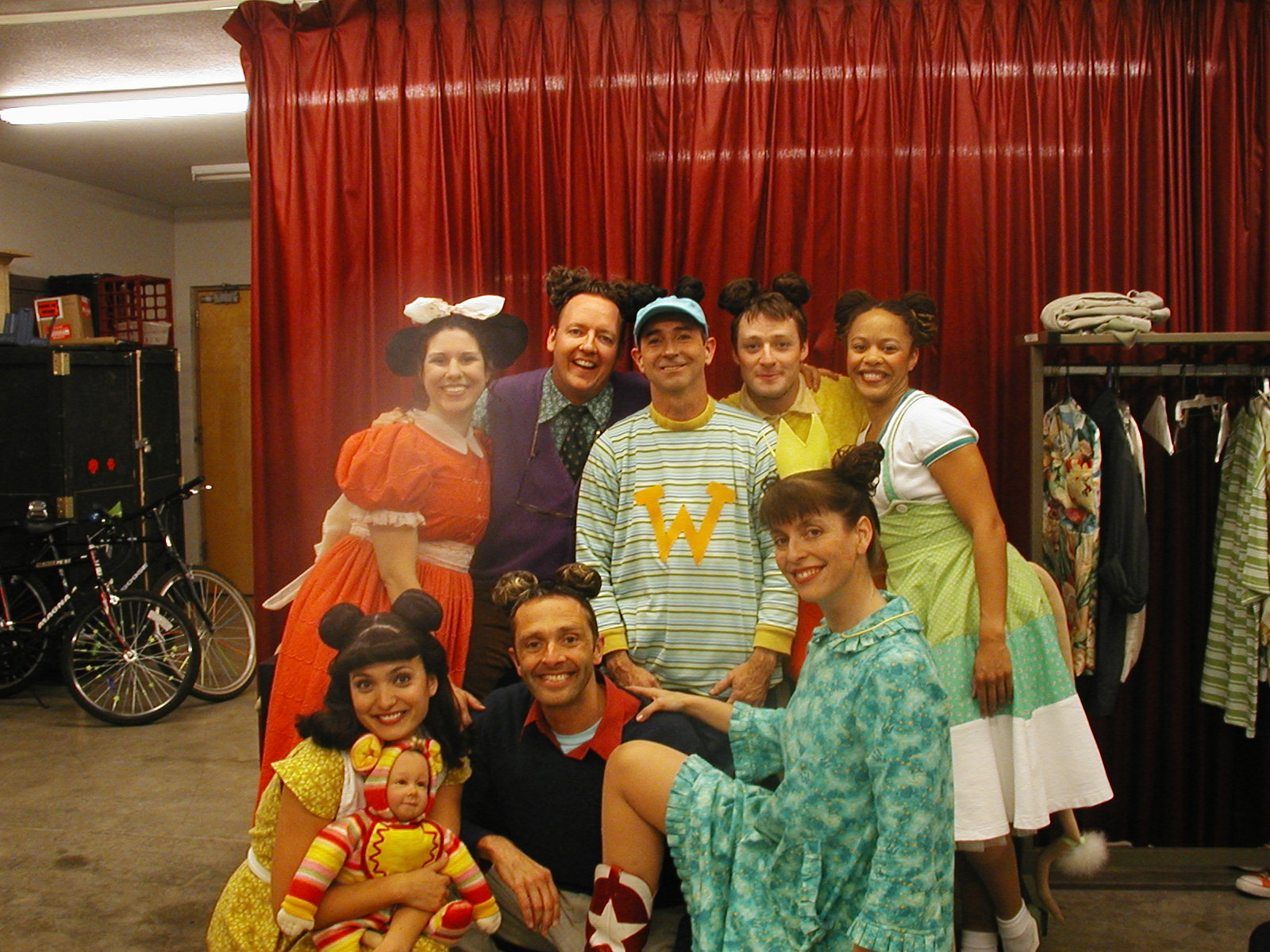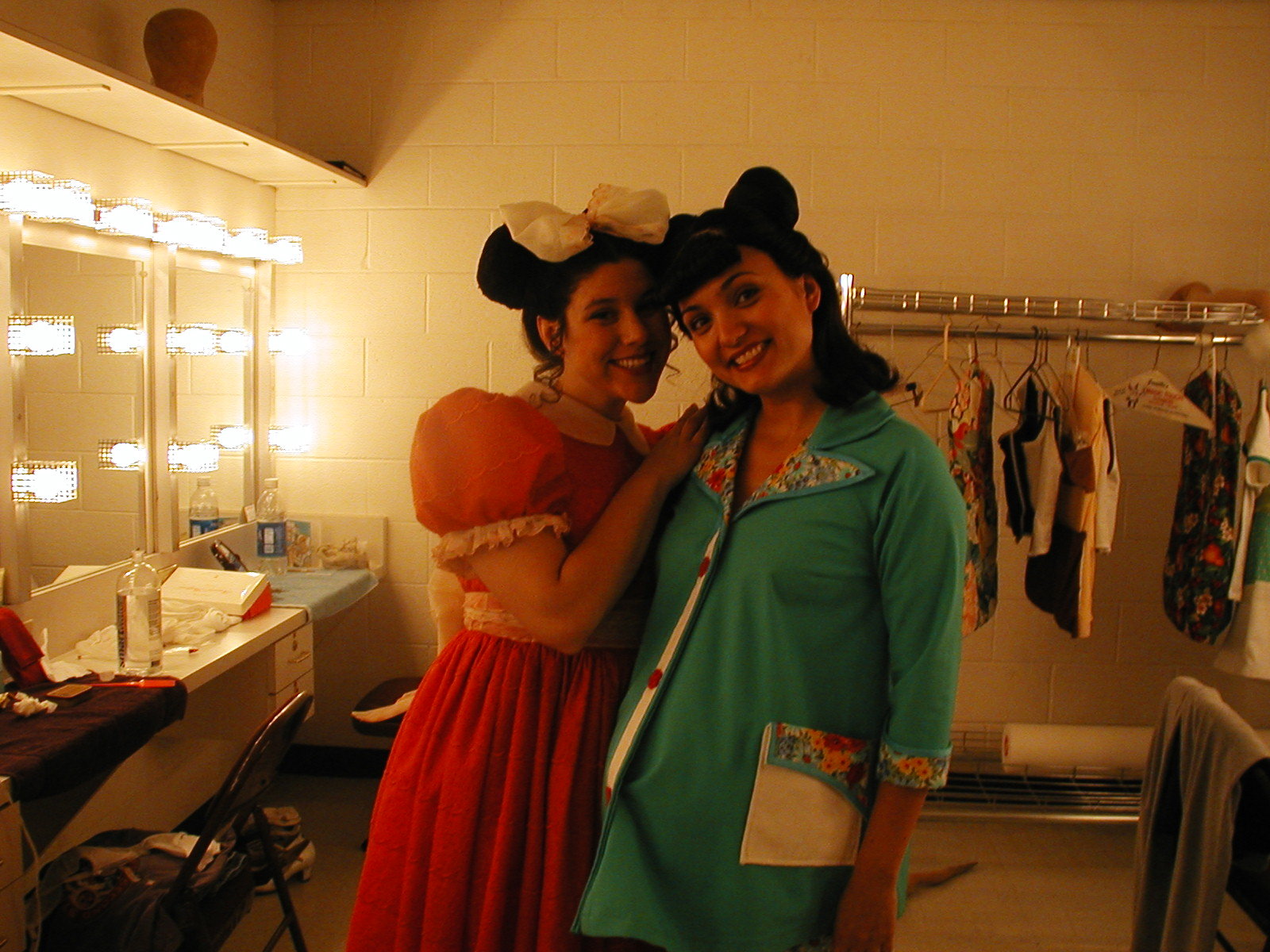 JULY 2000. "QUILLS"  In Mixed Company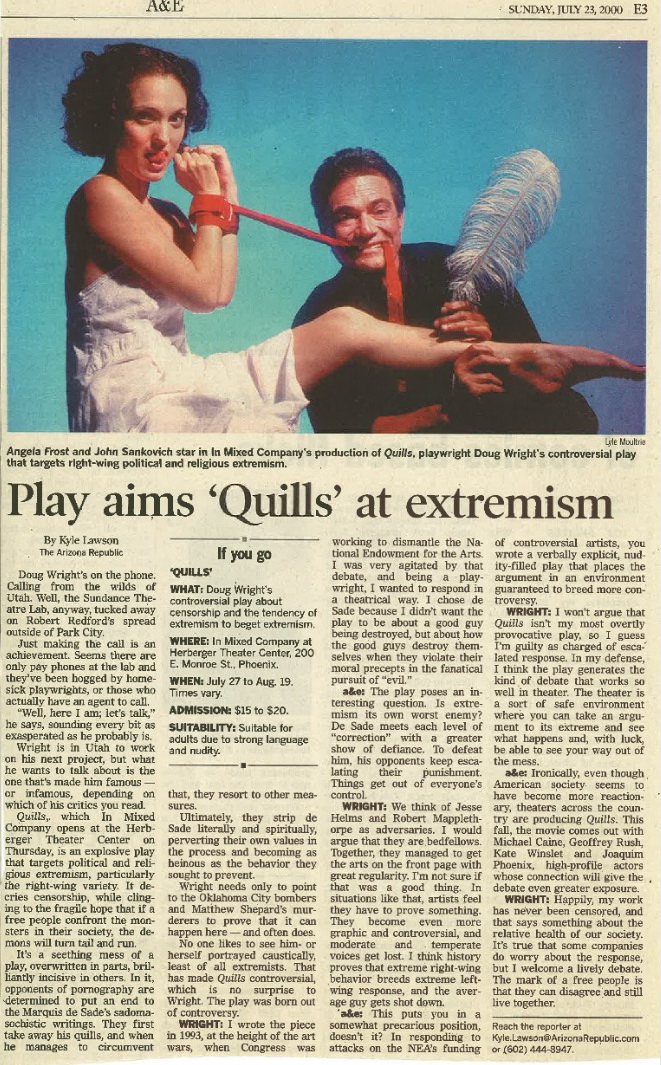 YEAR UNKNOWN, "Robin Hood," Cookie Company, Angelica plays Maid Marian.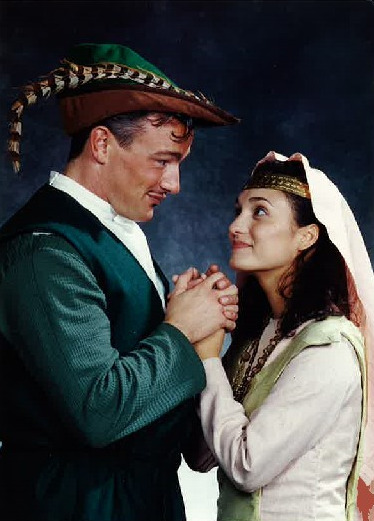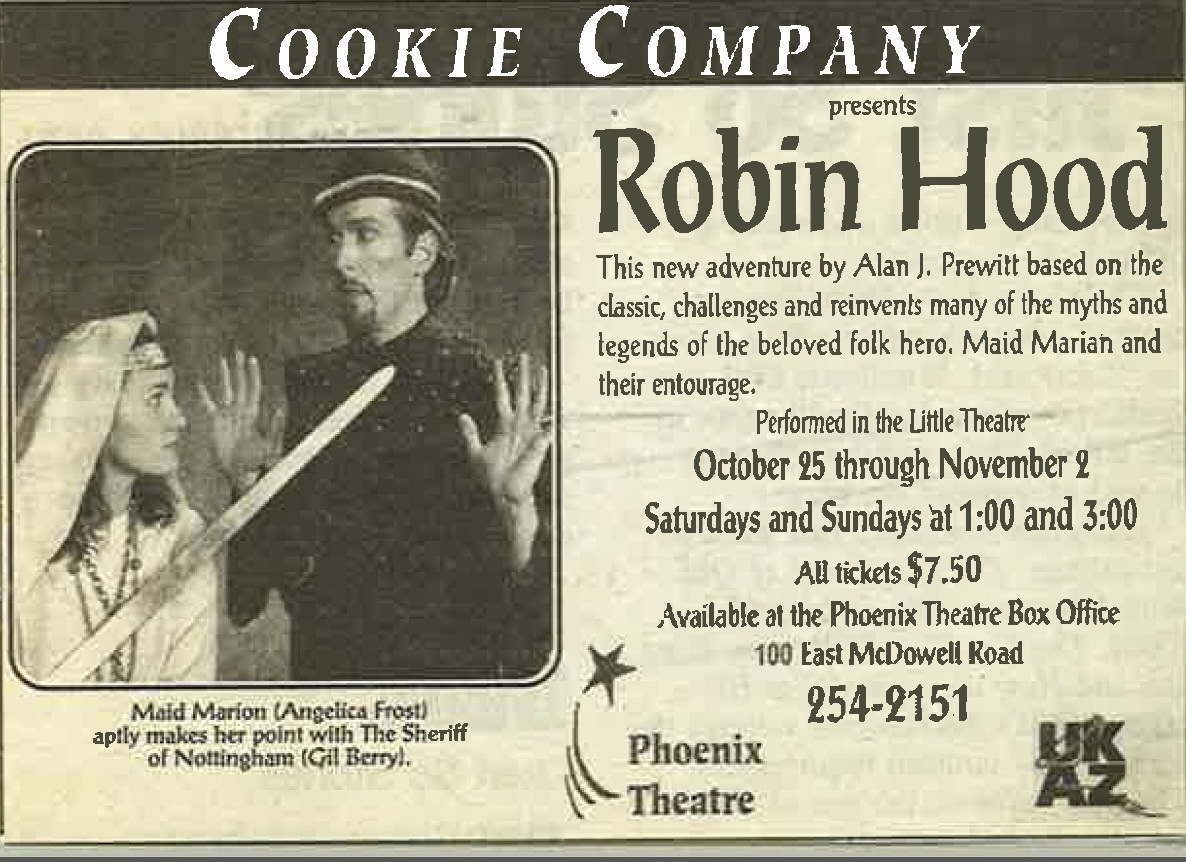 1993-1994.  "GORY, GRUESOME STORIES OF EDGAR ALLEN POE"  Mesa Youtheatre.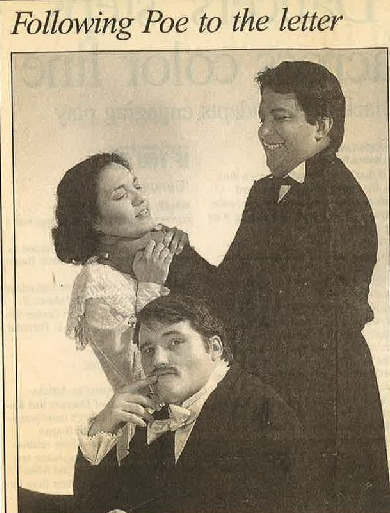 OFF-STAGE