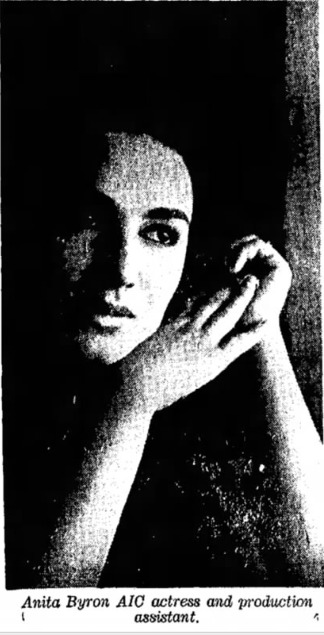 Anita Byron was a beautiful actress who was active in Phoenix theater in the 1960s and '70s, primarily at Actors Inner Circle. The Republic's Bina Breitner said of her, in one role, "she burns with imprisoned passion."
NOTABLE PERFORMANCES
DECEMBER 1968/JANUARY 1969. THE ROSE TATTOO. Actors Inner Circle. Serafina.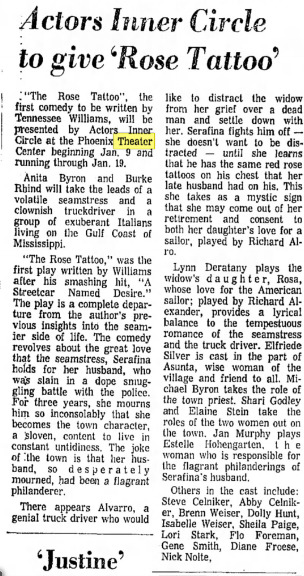 Bina Breitner's review in the Arizona Republic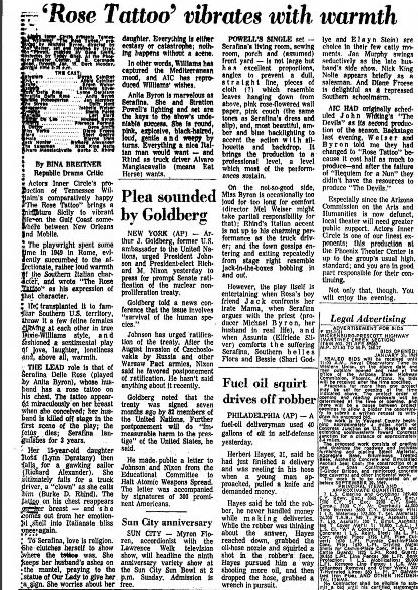 *****
FEBRUARY 1968.  READY WHEN YOU ARE, C.B.! Actors Inner Circle. Annie.
Susan Slade's comedy tracks the love affair between Annie, an odd-ball actress who doubles as her apartment's landlady and a handsome movie idol living in the building. Performed at Phoenix Little Theatre.
Review: Arizona Republic, March 15, 1968. By Nancy Bennett.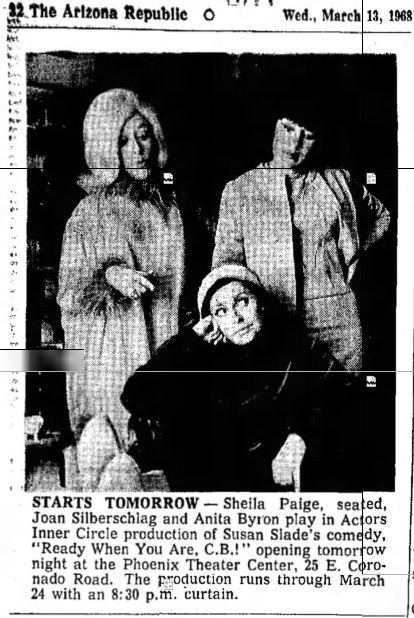 *****
1968. January. Actors Inner Circle. "Orpheus Descending"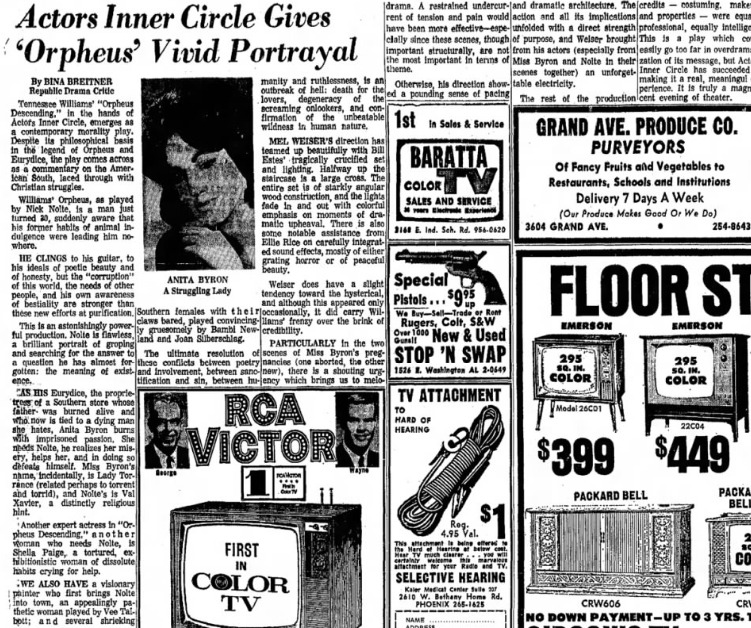 *****
JUNE 1963, CURSE YOU, JACK DALTON. Apacheland.  
Anita and her husband Michael produced, directed and starred in this melodrama at Apacheland, one of the precursors to Rawhide.