2012. The Unexpected Man. Theatre Artists Studio. Named one of 10 best plays of 2012 by the Arizona Republic.
Yasmina Reza's The Unexpected Man, written in 1995, presents audiences with a man and a woman sitting across from each other in a train compartment. The train is traveling from Paris to Frankfurt. She is carrying a book which she intends to read on the train. He wrote it. She wonders, "Should I read it in front of him?" That sets off a series of monologues in which the two talk of the past and their philosophies of life. At the end, they speak to each other. In the last line of the play, she calls the man by his name, revealing that she knew who he was all along. As with all of Reza's works, this one sparkles with wit and subtle meaning. Steven and Drea Pruseau were excellent as the couple.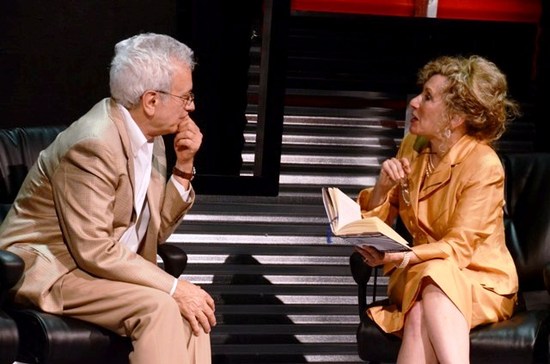 "Les Liaisons Dangereuses," Nearly Naked Theatre.