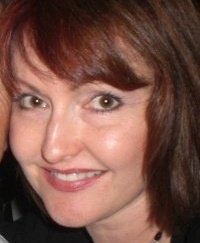 Actress, prominent in Valley theater in the 2000s.
PHOTOGRAPHS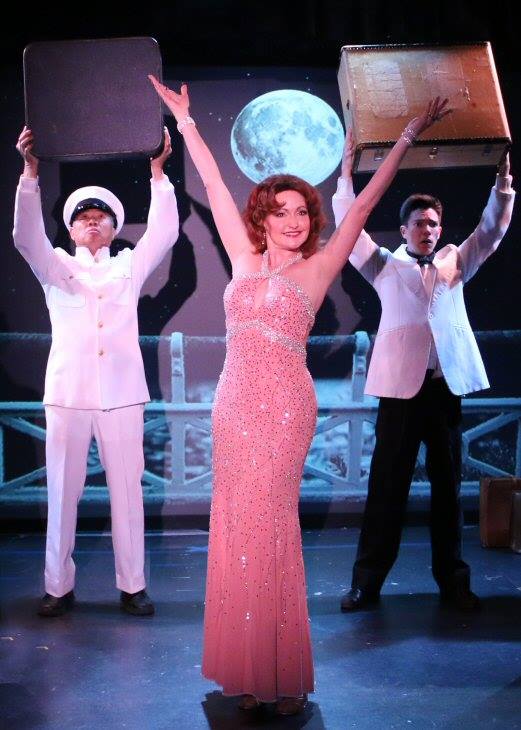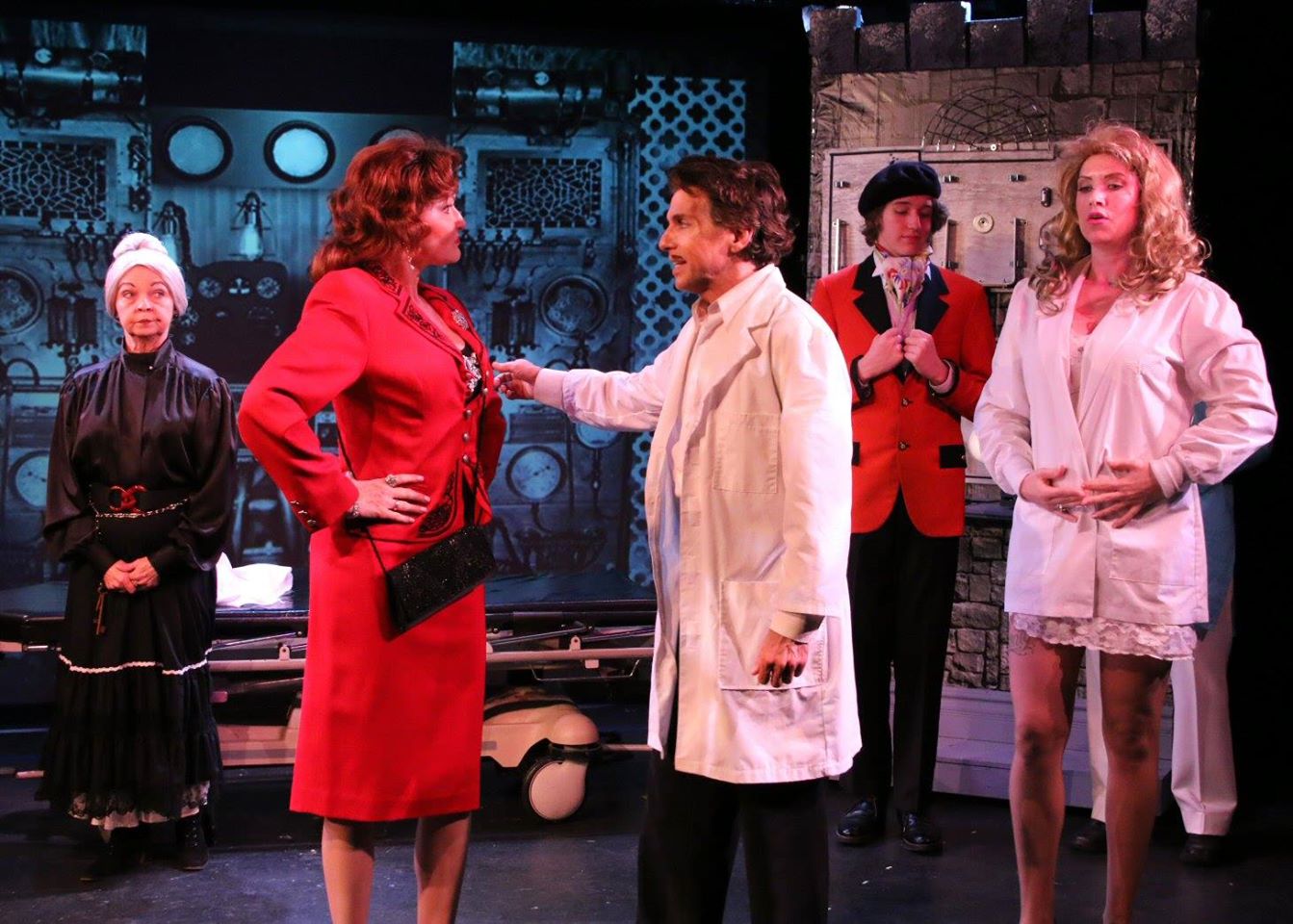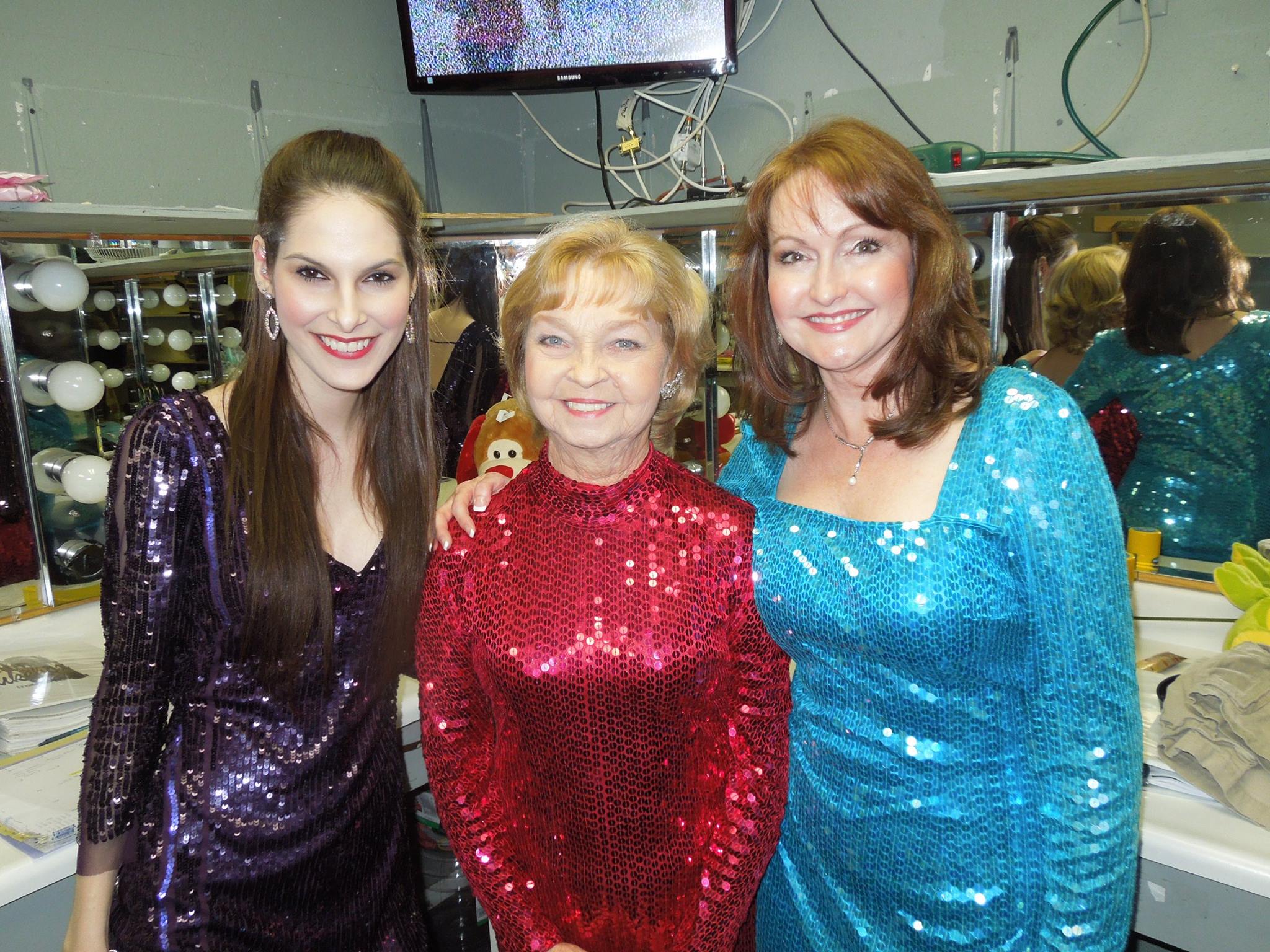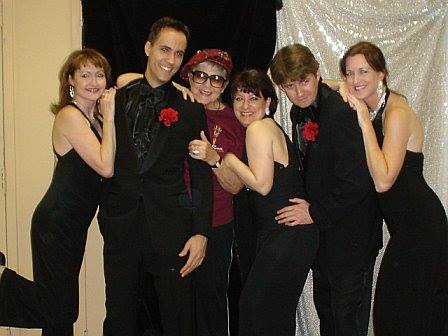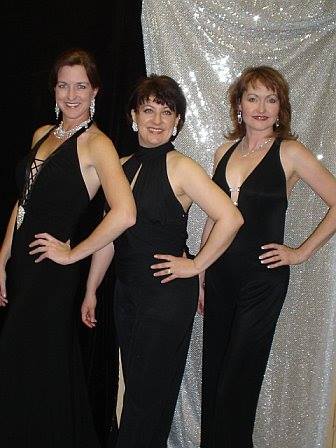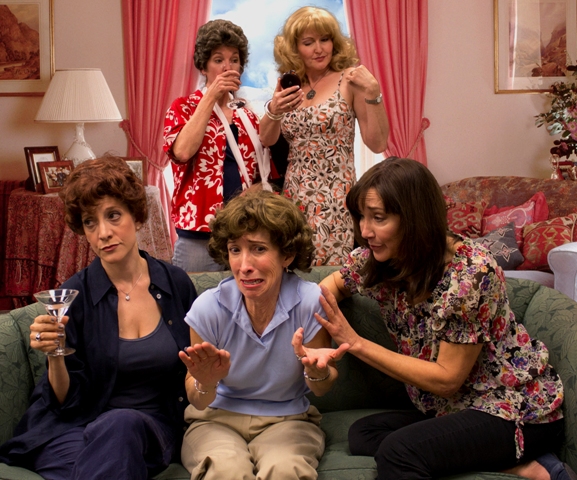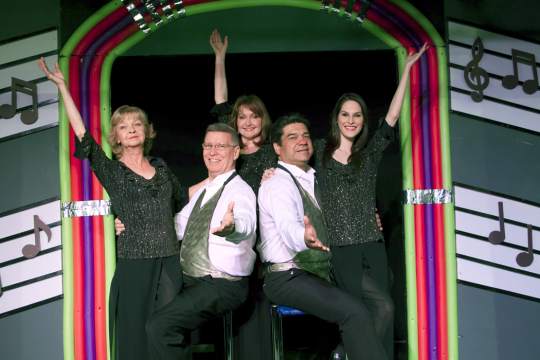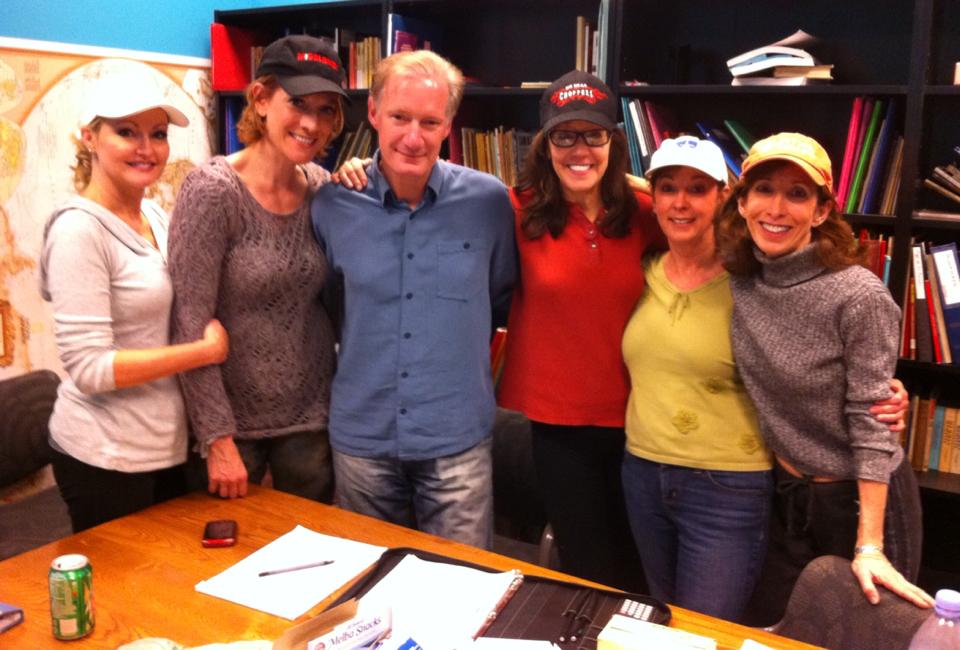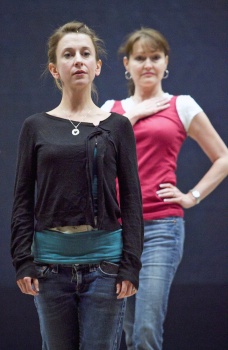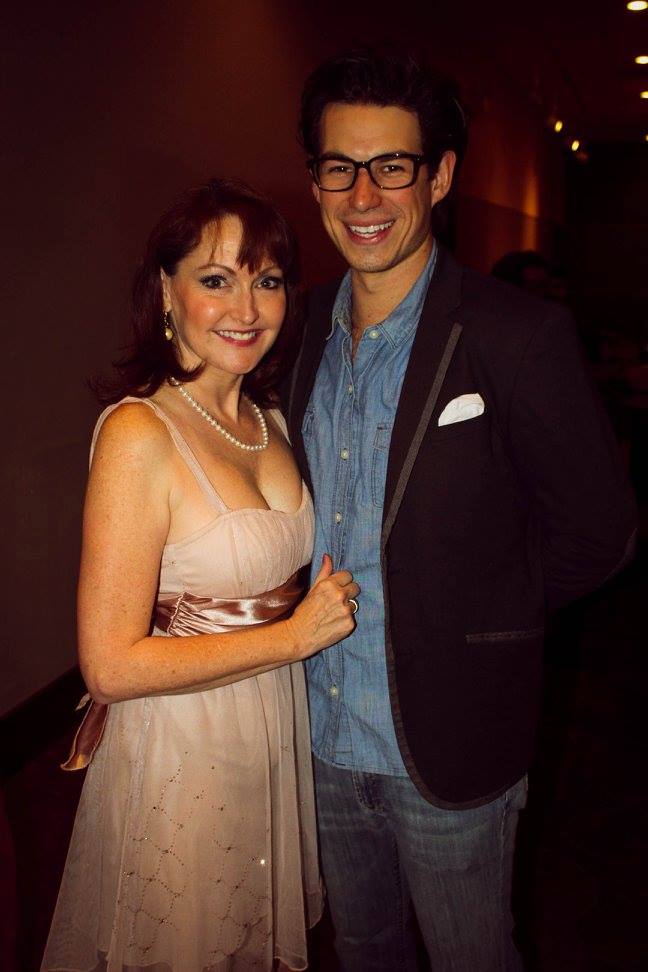 INTERVIEWS
Kerry Lengel, The Arizona Republic, April 23, 2011
After Valley actress Janine Smith auditioned for Phoenix Theatre's musical "Nine," she was thrilled to get a callback for the role of Luisa, the long-suffering wife of womanizing film director Guido Contini, inspired by the great Federico Fellini.
The character is a challenge, with heartbreak roiling beneath a serene facade and with two gorgeous solos to sing, including the showstopper "Be on Your Own."
Smith didn't get the part. Instead, she was offered an ensemble role as Our Lady of the Spa and asked to understudy Jeannie Shubitz as Luisa. But, contrary to the Hollywood stereotype of understudies, she isn't hoping for the star to literally break a leg.
"It's a beautiful role, and I'd like to do it someday, but I'm trying not to become too attached to it," says Smith, whose credits include a national tour of "Girls Night: The Musical" and an award-winning supporting role in Phoenix Theatre's "The Light in the Piazza."
"My role is my passion; her character is a job," Smith explains early in the rehearsal process for the show, which opened last weekend.
"I want to put my heart and soul into my work," she says. "I told Jeannie, 'I'm watching you. No sniffles!' I'm going to start bringing her vitamin C so I can concentrate on what I'm doing."
For "Nine," four actresses are understudying eight roles, in addition to preparing for their own, but without any extra rehearsal time – or extra pay, for that matter. They're doing what one of their castmates, Broadway veteran Patti Davis Suarez, calls "the hardest job in show business." And it can't make it any easier knowing that if an audience ever sees the fruits of their extra labor, it's only because something has gone wrong.
Dream come true
Suarez, who plays Guido's mother, has her own understudy in this production, but she has had plenty of experience as a human safety net. In fact, one of her early breaks on Broadway was as a fill-in performer playing the original conniving understudy, Eve Harrington in the 1970 musical "Applause."
It was a dream come true because her inspiration to become an actress in the first place had been watching Anne Baxter playing the same role in the classic film "All About Eve," opposite Bette Davis.
"I had auditioned originally and come very, very close to being cast as Eve, but I wasn't," Suarez says. " 'Applause' went out of town, I went over to 'Promises, Promises,' then I got a call out of the blue that they had lost their standby."
A standby, unlike an understudy, doesn't have another role in the production. In a long-running Broadway show, a standby often is next in line when the lead moves on to another show.
Suarez was offered the job on one condition: that she fit into the previous actress' costume. She did, and ended up playing Eve numerous times on Broadway and on tour, co-starring with the likes of Lauren Bacall, Arlene Dahl, Eva Gabor – and Anne Baxter herself.
The competition between aging diva and upstart chorus girl has been a perennial theme in musicals since Peggy Sawyer went out as a youngster and came back as a star in the 1933 Busby Berkeley flick "42nd Street." But Suarez says she never has seen that kind of tension in any production, even though understudying certainly can be an important steppingstone in a professional career.
Working as an understudy in real life may be less dramatic than in the movies, but it has its complications.
"You have to balance between bringing your own stuff to the role and still doing it with the same blocking and the same intent, because you don't want to throw the other actors off," Suarez says.
"The first time I went on was pretty sudden. I only had maybe a couple hours' notice. It is so easy when you're young. You don't know how hard it is supposed to be. If I were faced with that today – wow."
For the four understudies in "Nine," the challenge is truly daunting. A new Broadway show might rehearse for months; at Phoenix Theatre, everything comes together in 3 1/2 weeks.
"It's crazy. Cray-zee!" says Lynzee Paul Foreman, who, in addition to her own part, has to be ready to go on as either the lusty prostitute Sarraghina (played by Johanna Carlisle) or the "butchy" Mama Maddelena (Maria Amorocho).
"This show is particularly difficult because of how much happens," Foreman says. "I'm onstage for 90 percent of the show, so I can't really watch them because I have to be onstage at the same time."
As complex as the task can be, the job description is starkly simple.
"The long and short of it is they observe. They watch and they take notes," says "Nine" director Michael Barnard, who also is artistic director for Phoenix Theatre.
There is no rehearsal time for the backups. They run lines and practice singing the solos on their own time. They take meticulous notes on the blocking – the character's pathways around the stage – and practice it in their living rooms, or in their heads, knowing that Barnard will be making tweaks all the way to opening night.
"There are no understudy guidelines," Foreman says. "It's like, if you have to go on and don't know your stuff, then you're the one who looks stupid."
It's basically an honor system, Barnard agrees.
"You're spending every moment trying to make sure your main production is ready to rock and roll by opening night," he says. "You don't have the luxury to spend time with the understudies until after the show opens."
And, to tell the truth, probably not even then. If something happens to one of the leads during the current run, one likely scenario is a single day for a "put-in rehearsal," and then curtain up.
What does it feel like going onstage with that little preparation?
"You're just shot out of the cannon. You just do," says New York actor Paris Remillard, who came through Tempe in the national tour of "Hair" late last year. He understudied both Woof and Claude on Broadway before taking over the latter role.
"The first time going on, you don't remember anything," he says. "It's all adrenaline, and it feels amazing. You get to the end of the show and you're like, 'Uh, did that just happen?'
"The second time always feels worse, because then I can actually sort of think about it a little bit. I'm like, 'Oh, I thought I was so great last time, but I guess I wasn't, because I don't remember what happened.' Then the third time, you're like, 'OK, now I get the swing of it.' "
Mistakes, at least little ones, are inevitable, says "Nine" understudy Hannah Bentley, a senior at Arizona State University who experienced her own version of the terror-of-the-underprepared in Phoenix Theatre's "Hairspray" last November.
OK, maybe "terror" is an overstatement.
"It was scary, but it was nice," she says. "The cast was great. People would just pull on my dress if I needed to scoot over a little bit. I was grabbed, spun and pushed to where I was supposed to go."
Bentley wasn't actually an understudy in "Hairspray" but rather a last-minute replacement – with four days to prepare – for an ensemble actress who had to take over for the role she had been understudying.
It's a domino effect, says Barnard, unless the ensemble is big enough to include a few purely backup singer-dancers, which might be the case on Broadway but usually isn't in regional theater.
Phoenix Theatre may be the state's second-largest company, but it can't afford to double-cover every role. Instead, understudy casting is a bit like buying homeowner's insurance: You pay to cover fire and just cross your fingers when it comes to flood.
For example, there's no understudy for the role of Guido Contini, played by New York actor Craig Laurie, in part because there are no male ensemble roles in "Nine." If the lead had to drop out, Barnard would have to look for an actor who had performed the role in another professional production.
In fact, that worst-case scenario happened at Phoenix Theatre nearly 30 years ago, when Barnard was the production manager. The artistic director was out of town when one of the stars of "First Monday in October" had a medical emergency in mid-performance. The audience got a refund, and in the morning Barnard was on the phone with the licensing company to ask about actors who had done the part recently.
"I found one," he says. "He was on an afternoon flight that day and carried the script onstage that night. I'll never forget that. It was a production manager's nightmare, a real trial by fire."
As rehearsals for "Nine" race toward the climax of opening night, Janine Smith is hoping to avoid her own trial by fire. With fresh changes to the staging every day, not to mention notes from the dialect coach on her Italian accent, she hasn't had much time to focus on Shubitz's role.
"If something happened today, I would be hard pressed to do her blocking on the ensemble numbers," she says.
Now that she has a couple of dress rehearsals under her belt, she's feeling pretty good about her own role. But that satisfaction has added to her anxiety about being an understudy – because a good performance has to be more than pretty singing and mistake-free dialogue.
"I don't think anyone feels good about their character until you start doing runs and start to put those pieces together," she says. "And for the understudy roles, you never get to do that."
It has her rethinking the mental barrier she has had between her "passion" for her own character and the "job" of learning a second.
"If I was to have to do the part, I can't just say the lines, I can't just sing the songs," she says. "I need to have an emotional connection to the role, and I don't have that yet. I have to come up with that on my own. I need to find the part in my mind. It needs to become my passion.
"I need to do that even if I never do the part."