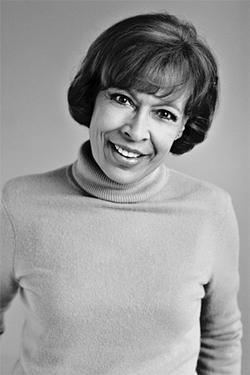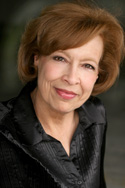 Note: According to press clippings, early in her career, Joanne used the professional name, JoAnn Yeo.
A CRITIC REMINISCES
Some actresses were born to play a role. Back in the days when Musical Theatre Arizona was a powerhouse in Phoenix, JoAnn Yeoman gave us a Lola in Damn Yankees that nipped at the heels of Gwen Verdon.
Sultry? That was JoAnn. Leggy? That was JoAnn. An accomplished dancer with a sexy singing voice? That definitely was JoAnn.
Wrote Arizona Republic critic Jack Swanson of her work in Hello, Dolly! (she was Minnie Fay), "(She) is bedazzling with (her) fancy footwork and she breaks the whole thing up with her expert timing in her comedy routines."
A dancer on Broadway, JoAnn knew everyone. She was close friends with all the great local director-choreographers, from Gary Naylor to Michael Barnard. She not only danced, she was, herself, a fine choreographer. And, as it turned out, an author to admire.
In 2008, she wrote a family musical, A Little Mischief, for Theater Works and her book, Dream Dealer: Stuart Walker and the American Theater is considered one of the classic theater histories. It earned the following review from Judy Kaye, the Valley actress who went on to win the Tony Award and cover herself with Broadway glory.
"Dream Dealer reminded me yet again of why I continue to strive to work in the theater. These days we are sorely in need of the kind of passion that Stuart Walker possessed. Surely this book is required reading for anyone interested in creating theater and building audiences. This is part of our American theatrical heritage. And, I found myself surprisingly moved and more than a bit proud to be part of it."
—Judy Kay, Tony Award Winning Actress, Phantom of the Opera
And this one from Jessica Andrews, executive director of Arizona Theatre Company.
"An utterly fascinating look at one of America's pioneers in the theatre. As a theatre professional, I was very interested in learning about Stuart Walker's role in the history of the American theatre. His accomplishments certainly contributed to making the not-for-profit resident theater in this country what it is today. We should all be grateful to him for what he achieved and to JoAnn Yeoman for telling his story to those of us who have tried to follow our own dreams."
—Jessica L. Andrews, Executive Director, Arizona Theatre Company
BIOGRAPHY
Now Performing Arts Adjunct Professor at Pace University in New York City, Joann Yeoman has performed and choreographed in theaters throughout the country including New York's Lincoln Center for the ConEd Children's Opera, Playwright's Horizon, Brooklyn Academy of Music, Cincinnati Conservatory's Hot Summer Nights, St. Luke's Chamber Opera in NYC and for the Royal Viking Cruise Ship Lines. Joann has worked with Michael Bennett, Larry Fuller, Shirley Jones, Buddy Ebsen, JoAnne Worley, John Raitt, John Cullum, David Garrison and Ray Walston. Favorite roles include Agnes (I Do, I Do), Fred (Once Upon a Mattress), Aldonza, (Man of La Mancha), Beatrice (Man in the Moon Marigolds), Tessie (Gypsy) and Sonya (They're Playing Our Song). She teaches Musical Theatre, Stage Movement, Acting, Broadway Dance, Period Dance, Auditioning and Focus on Film for Arizona State University and is the voice of ASU in Concert for KBAQ (89.5). She recently directed Side By Side By Sondheim for Lyric Opera Theatre and appeared in The Laramie Project for the Department of Theatre. She was a reader/actor for the Edward Albee Theatre Conference in Valdez, Alaska and has performed two new one-acts by Dale Wasserman at the Studio Theatre in Paradise Valley. Ms. Yeoman has received AriZoni Awards for her work in Pippin, A Chorus Line and Tintypes. She also conducts workshops, specially tailored for Arizona Opera's AGMA Ensemble. Joann is a member of Actor's Equity, Screen Actor's Guild and is an Associate Member of the Society of Stage Directors and Choreographers.
This is an excerpt from an interview published in the East Valley Tribune on June 12, 2002.
''Show business is a business that's all about image," says JoAnn Yeoman, the 52-year-old musical theater specialist at ASU and former Broadway dancer. As with many female performers who reach a certain age, Yeoman has turned to directing to stay in a field that is her life's passion. In February, she directed Bubbe Meises, Bubbe Stories for Arizona Jewish Theatre Company. She was surprised at how few older women tried out for a play about grandmothers. Mature actresses just assumed they wouldn't be cast, Yeoman figures.
*******************************************************************
In 2013, the Stage Directors and Choreographers Foundation awarded a George C. Wolfe Fellowship to JoAnn to explore the effects that period costumes and accessories have on the physical and psychological aspects of actors and singers to expand her directorial skill set toward period plays, operas, and films.
Reacting to the news of her selection, JoAnn said, "'Thrilled' is an understatement of how I felt when I received the news of the Fellowship award. I am so proud to have been honored by the SDC Foundation and so pleased to know that my project has merit. After getting the call, I simply (and quite appropriately) danced all the way to the subway. I look forward to beginning my work."
*******************************************************************
JOANN WAS AWARDED THE 2007 WOMEN WHO CARE AWARD FROM PHOENIX THEATRE
*******************************************************************
PHOTOGRAPHS, REVIEWS & THE KITCHEN SINK
NOVEMBER 2013 "Love Makes the World Go 'Round: An Evening of Song to Help Our Furry Friends," Laurie Beechman Theater, New York City. Presented by Broadway Concerts Direct, the evening benefited the animal rescue organization Zani's Furry Friends. The concert featured co-hosts Dana Lorge and Lee Roy Reams, as well as Celia Berk,  Carol Demas,  Joanna Morton Gary,  Jeanne Lehman, Sarah Rice, Carly Ozard, Craig Pomranz, Lennie Watts and JoAnn.
*****
2008. "The Oldest Profession." Algonquin Theatre Company. Director: Robert Kolby Harper.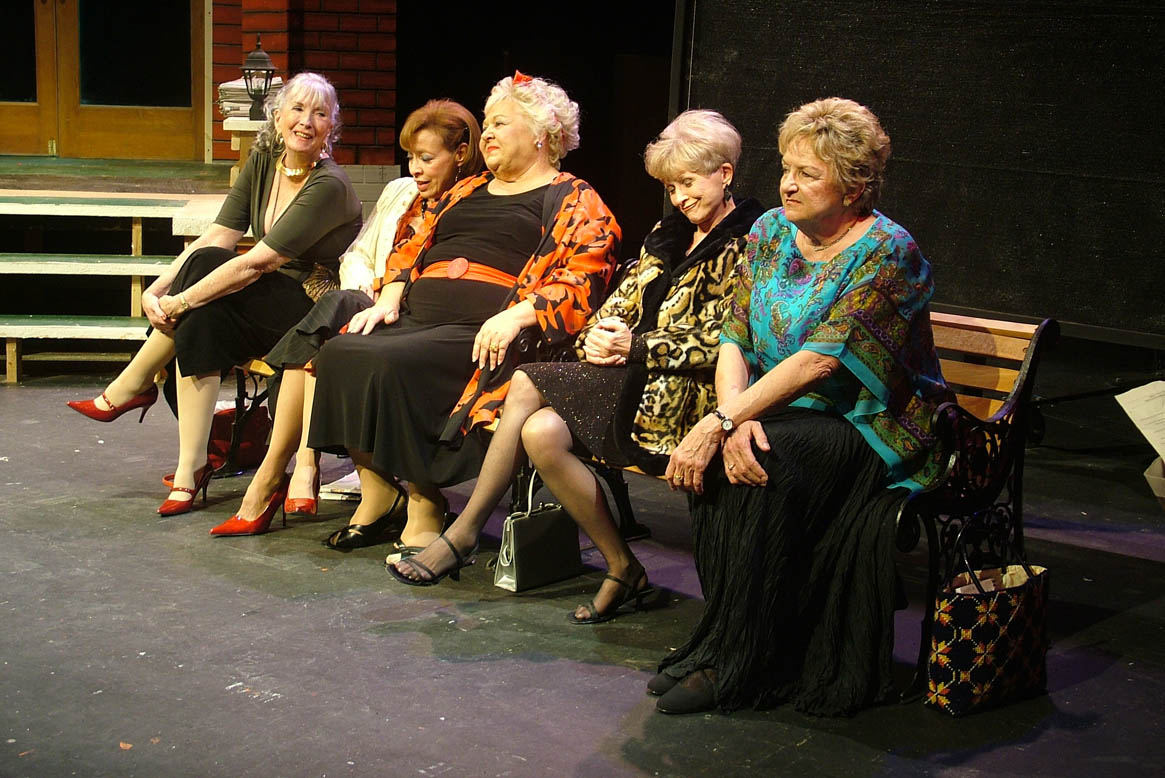 *****
2007. "Petite Rouge." Childsplay. Choreography by JoAnn Yeoman.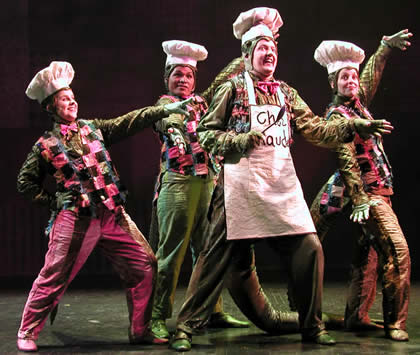 *****
1971. "Hello, Dolly!" Phoenix Little Theatre. Directed by James Seeman.