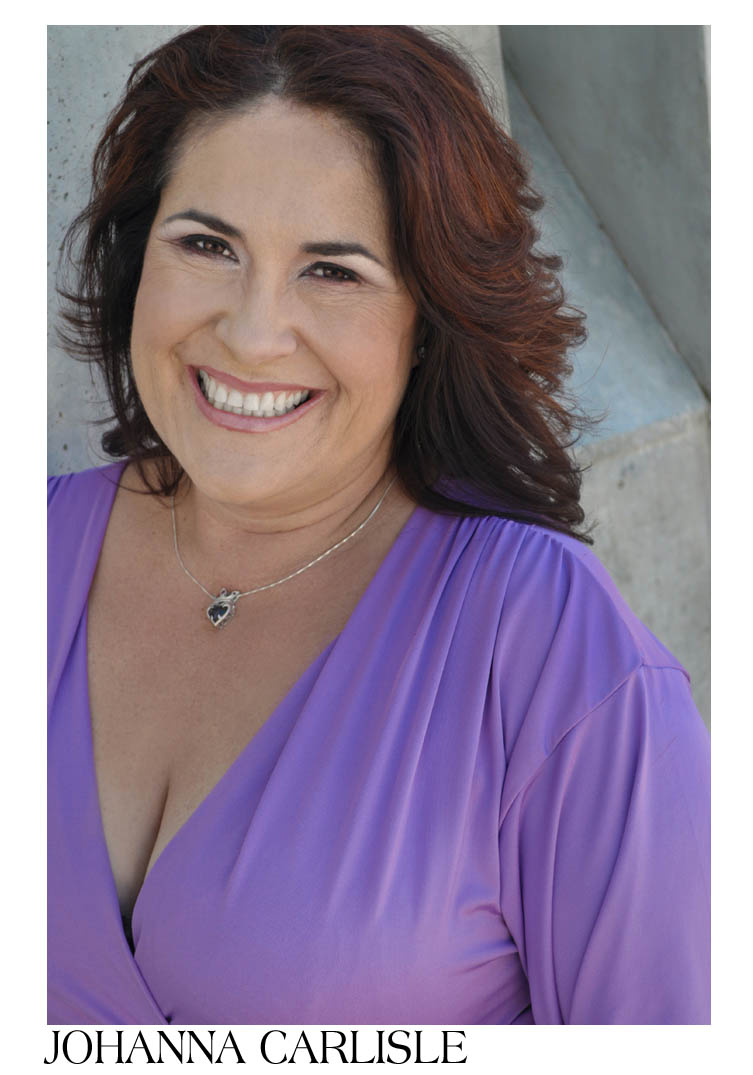 Everyone wants to be young. Sometimes I don't. Being my age means I have seen some extraordinary theater performers. Ethel Merman, for one. Tearing down the house in Gypsy.
Johanna Carlisle brings back the memory. Not literally. Johanna possesses a femininity and a beauty that Ethel could never claim. But in other ways, she is comparable. Johanna doesn't walk out onto a stage. She emerges from the wings and stakes a claim. It is HERS. And there's the voice. I've never heard her sing "I've Got Rhythm" or "Johnny One-Note," but I have no doubt she would have them standing in the aisles just as Ethel did.
Directors know what I'm saying. Johanna is one of the busiest actresses in Valley theater.  And what she delivers when cast! Let's talk musicals. People still rave to me about her portrayal of the mother in Blood Brothers at Nearly Naked Theatre.  Her Narrator in Joseph and the Amazing Technicolor Dreamcoat at Mesa Encore Theatre is still another talking point.
She left a lasting impression on Phoenix Theatre audiences with standout (and standup) performances in All the More to Love, Gypsy (hey, Ethel!), La Cage aux Folles, Nine, Curtains, Spitfire Grill, Ruthless: The Musical and White Christmas.
She was a delightful Miss Hannigan in Arizona Broadway Theatre's Annie. She was equally good in The Fox on the Fairway at Actors Theatre.
Johanna has embraced – and been embraced by – the Valley's alternative stages. She appeared in Pulp, The Whale, Learn to Be Latina, Heddatron and The Play About the Naked Guy for Stray Cat Theatre. At Nearly Naked Theatre, she's been seen in Oedipus for Kids, The Rocky Horror Show, Devil Boys from Beyond, Sordid Lives, The Naked Eye, Killer Joe and Parallel Lives (The Kathy & Mo Show).
There are other credits we could list. But it's more of the same. Outstanding performances by a unique artist.
In a world of make believe, Johanna Carlisle is the genuine article.
PHOTOGRAPHS, REVIEWS & THE KITCHEN SINK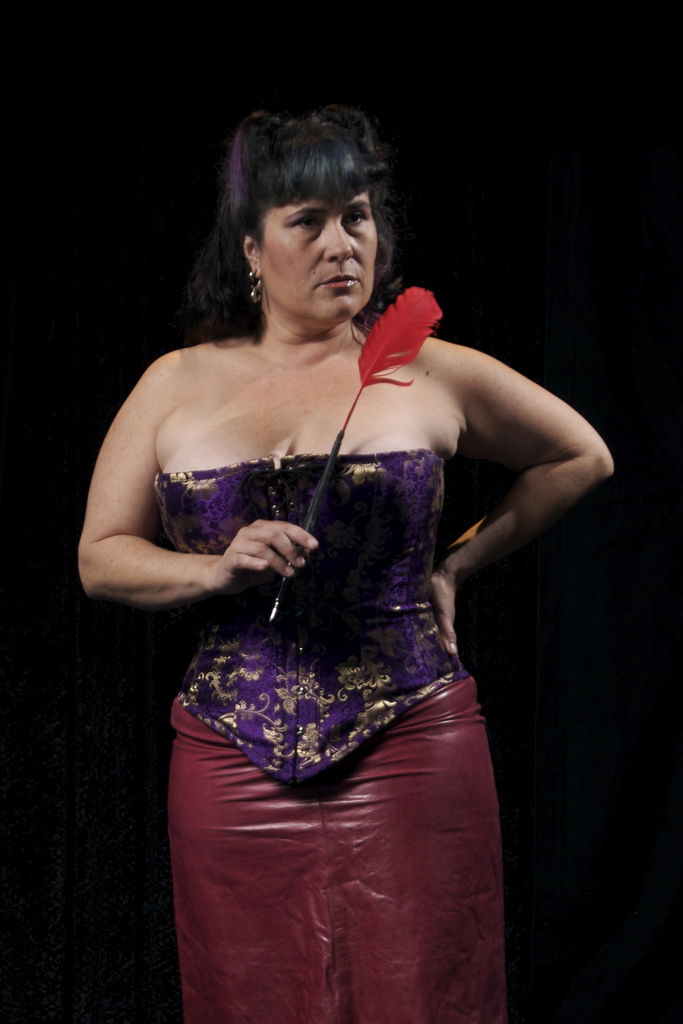 2013 "Ruthless: The Musical" Phoenix Theatre. Opening production at the company's new Hormel Theatre.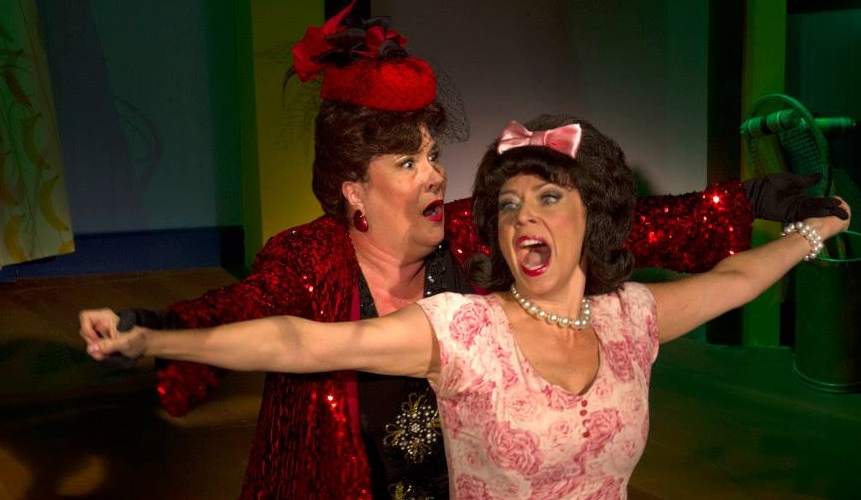 2012. "Heddatron," Stray Cat Theatre.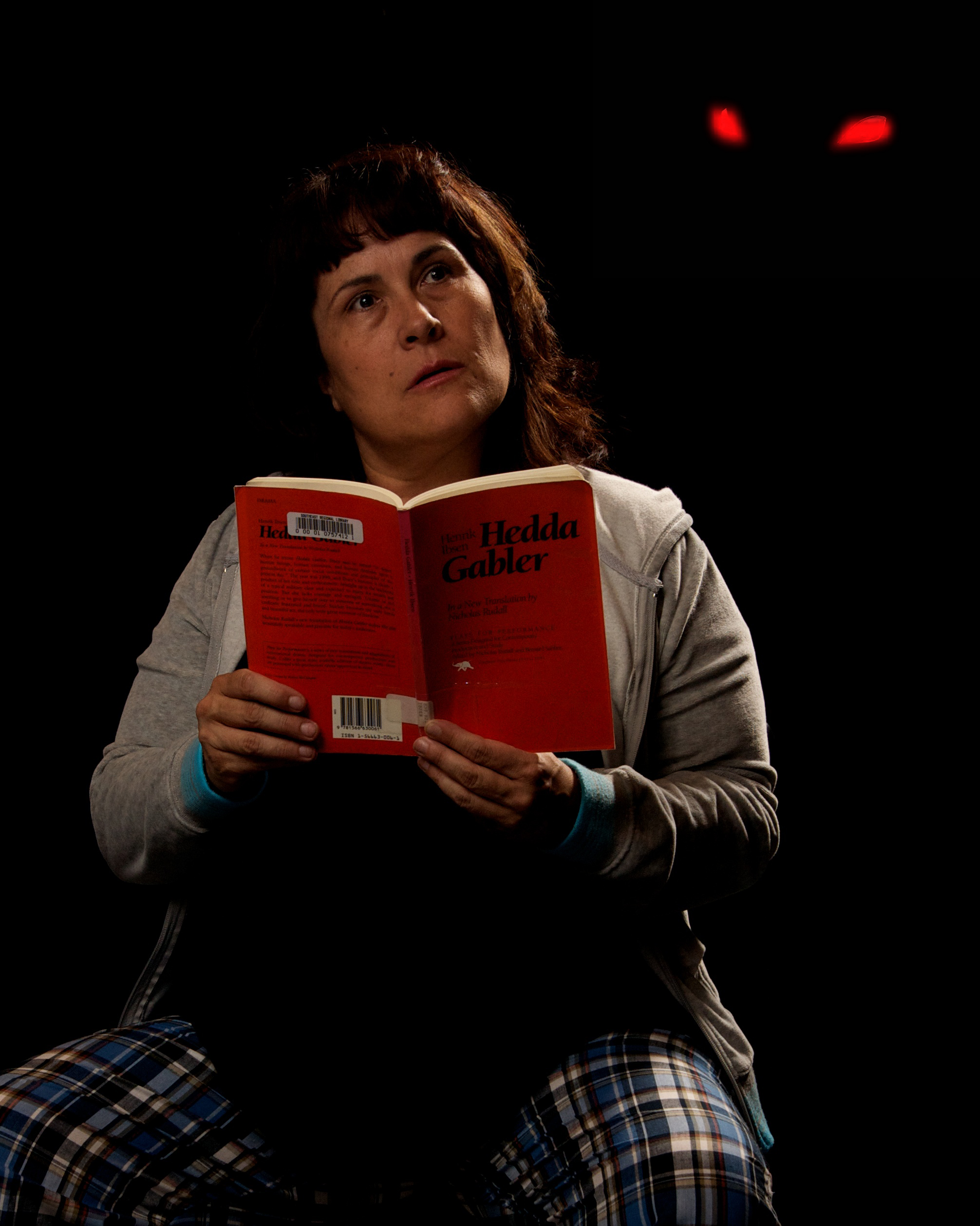 2012 "Parallel Lives" Nearly Naked Theatre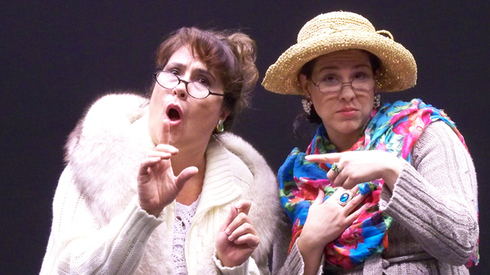 REVIEW of "Parallel Lives" by Kerry Lengel, The Arizona Republic/azcentral.com. Oct. 31, 2012.
Johanna Carlisle and Andréa Morales first showed off their one-two comic punch last year in The Naked Eye, playing mother-daughter socialites with a sense of entitlement the size of New England. Now, returning to Nearly Naked Theatre Company to star in Parallel Lives, they get to flex even more of their acting muscles in a collection of sketches that has them switching gears through a dozen-plus characters each.
Originally titled The Kathy and Mo Show after its creators, feminist comedians Kathy Najimy and Mo Gaffney, the play is a "best of" anthology of their collaboration through the years. Even so, it's as much of a mixed bag as any sketch show, mostly depending on how heavy-handedly the authors apply their political slant.
A typical bit is "Kris and Jeff," a date night with a sorority girl and a frat rat that has Carlisle teeheeing like Betty Boop and Morales grunting like a Neanderthal. The familiar gender stereotypes make for easy laughs, but the authors' obvious disdain for their characters ensures that the bit remains disposable.
The humor gets sharper when the writers cast their satirical eyes on their own end of the cultural spectrum, as in "Las Hermanas," a hilarious send-up of radical-feminist performance art that puts the "tity" in "identity." On the other hand, comedy takes a backseat in the least successful pieces, such as "Women's Clinic," a morality play about the abortion debate that will have even members of the pro-choice choir rolling their eyes.
Hands down, the best bit is "Disney Mom Group Therapy," a support session for all the hapless cartoon females who get bumped off in the first 10 minutes — or before the opening credits — of classic Disney films. Here we meet Ariel Mermaid's mom, Ethel, and Snow White's, Betty (get it?), who laments her daughter's fate: "A teenage girl and seven little men — you can't find that kind of porn on the Internet!"
In addition to the silly wordplay, this sketch soars on the strength of Carlisle's vocal impersonations, including a dead-on Ethel Merman, and Morales' physical comedy, transforming from a lumbering Mrs. Jumbo to a dainty Coral Clownfish, floating ladylike in an invisible ocean.
"Parallel Lives" may be uneven, but these two talents definitely succeed in making it "The Drea and Joho Show."
2011 "The Naked Eye" Nearly Naked Theatre Company.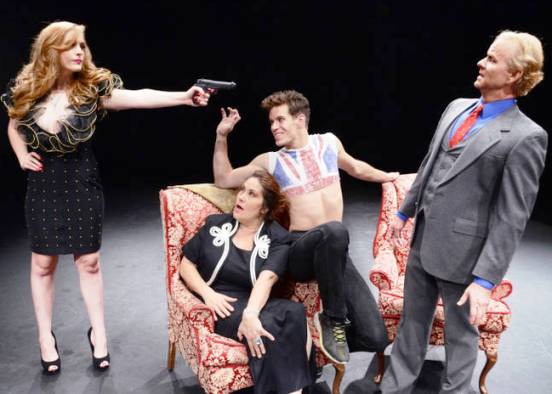 2011. Phoenix Theatre Gala.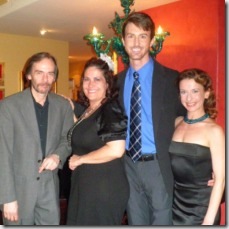 Phoenix Theatre's music director Alan Ruchwith three of his stars: Johanna Carlisle, Toby Yatso and Jeannie Shubitz. Photo credit unknown.
2010 "The Play About the Naked Guy" Stray Cat Theatre.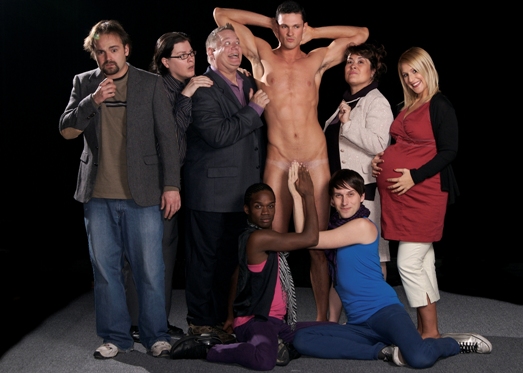 2010 "All the More to Love" Phoenix Theatre.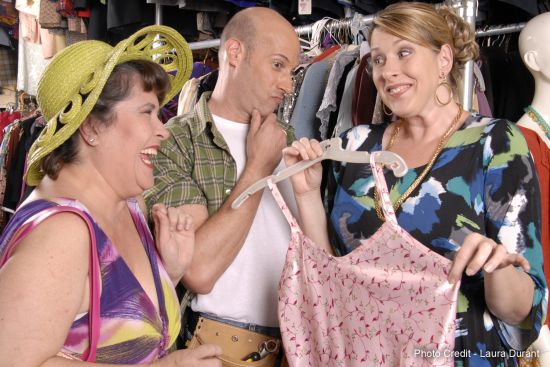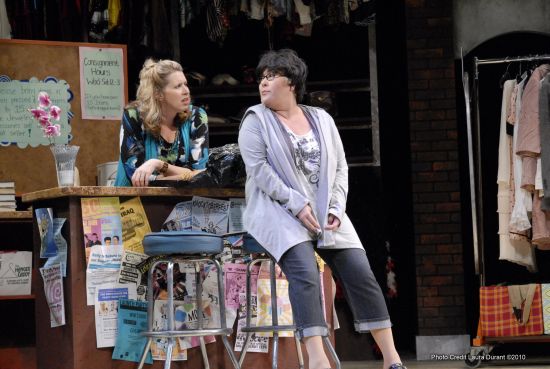 2009. "Blood Brothers," Nearly Naked Theatre Company.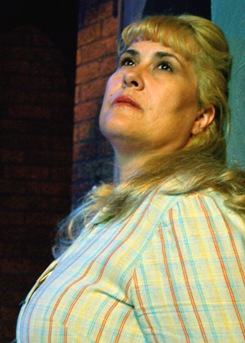 2008. "Pulp," Stray Cat Theatre.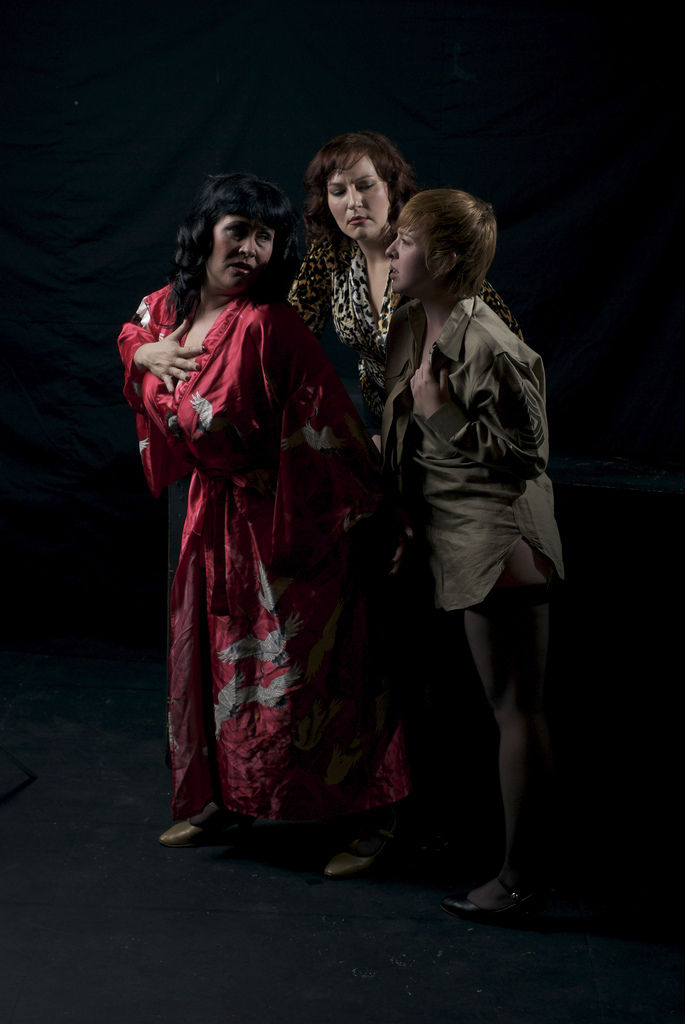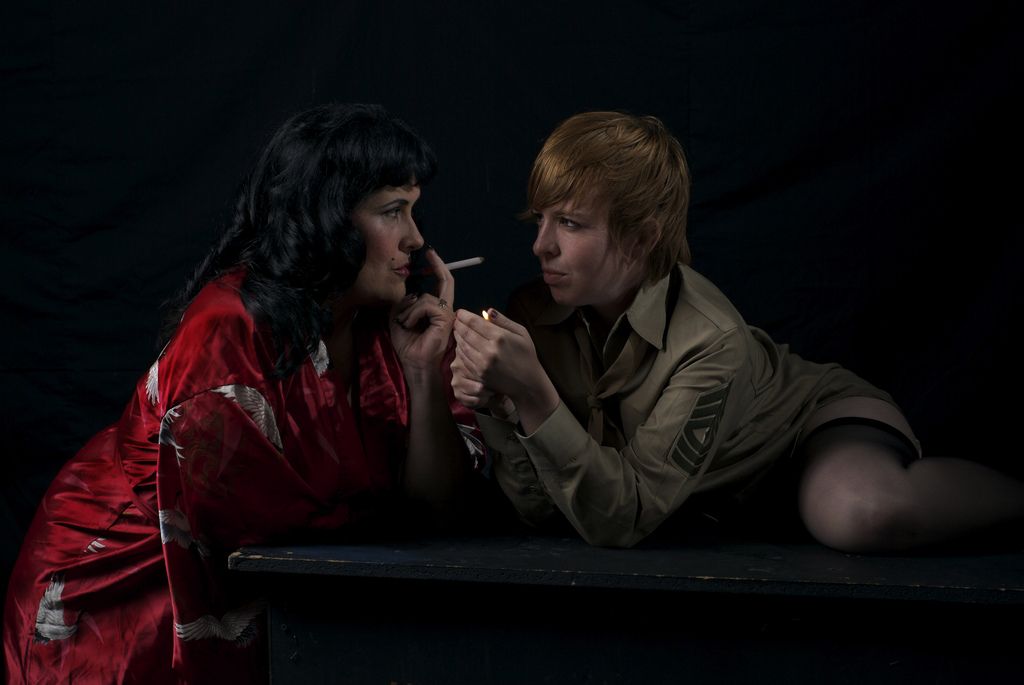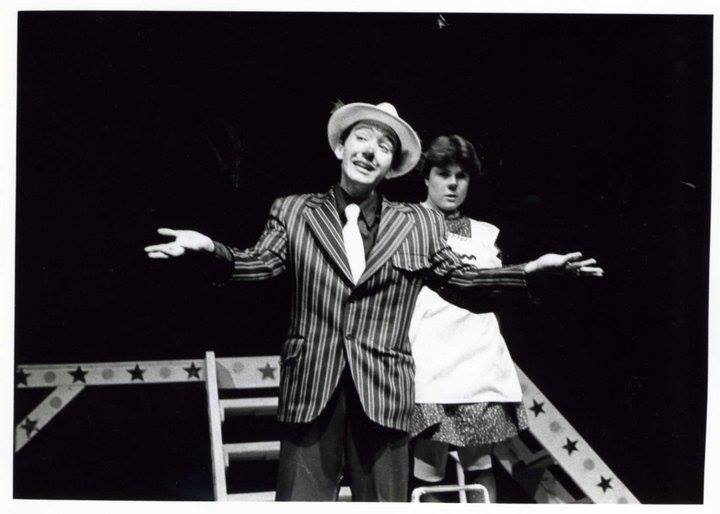 RESUME