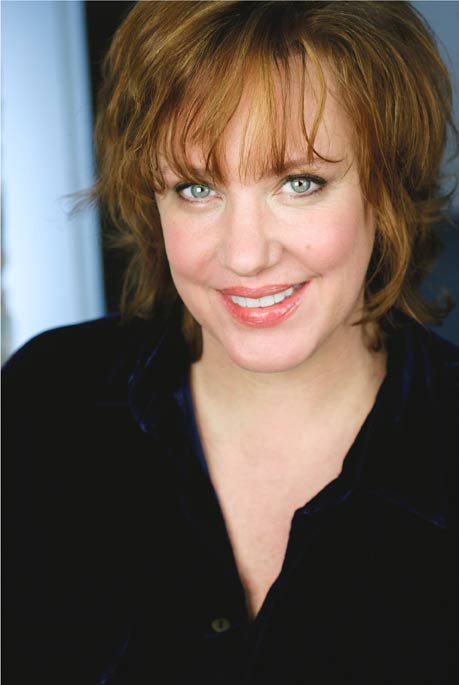 A CRITIC REMINISCES
It is hard to know where to begin discussing Kathy Fitzgerald.
More than any other actress, she raised the level of awareness of Valley theater in the public conscience during the 1990s. Enormously talented, personally engaging, she delivered the goods every single time she stepped she on stage.
Her name alone guaranteed a production's success.
It was a combination of things. Charisma? Certainly that. She owned the stage. And it didn't stop there. She owned any party she attended, any interview she gave, any conversation in which she was engaged. You did not ignore this woman. It was, in fact, difficult to get past her to the rest of the world.
Versatility? That, too. Her comedic timing was flawless.  When she did a gender-reversing bit, taking on the nominally male lead in "A Funny Thing Happened On the Way to the Forum" for Southwest Shakespeare Company, she had to stop periodically while the audience recovered from laughing.  When she tackled drama, as she did in Arizona Theatre Company's "Minor Demons," she made the character she was playing so real that the audience was riveted. And, when she had a role that required her to switch the comedy/drama mask continually, such as "The Search for Intelligent Signs of Life in the Universe" at Actors Theatre of Phoenix, she was simply spellbinding.
More than anything, though, if one word could sum up Kathy Fitzgerald's appeal, it would be unique. Phoenix had never seen anything like her. It hasn't since. She was -and remains, though Broadway is now her home – the embodiment of that oft-misused word, "star."
BIOGRAPHY, CAREER APPRECIATION
An article is under development.
PHOTOGRAPHS, REVIEWS & THE KITCHEN SINK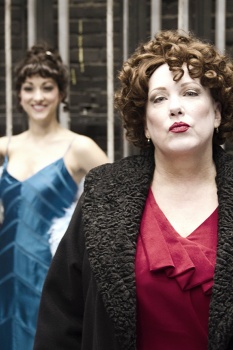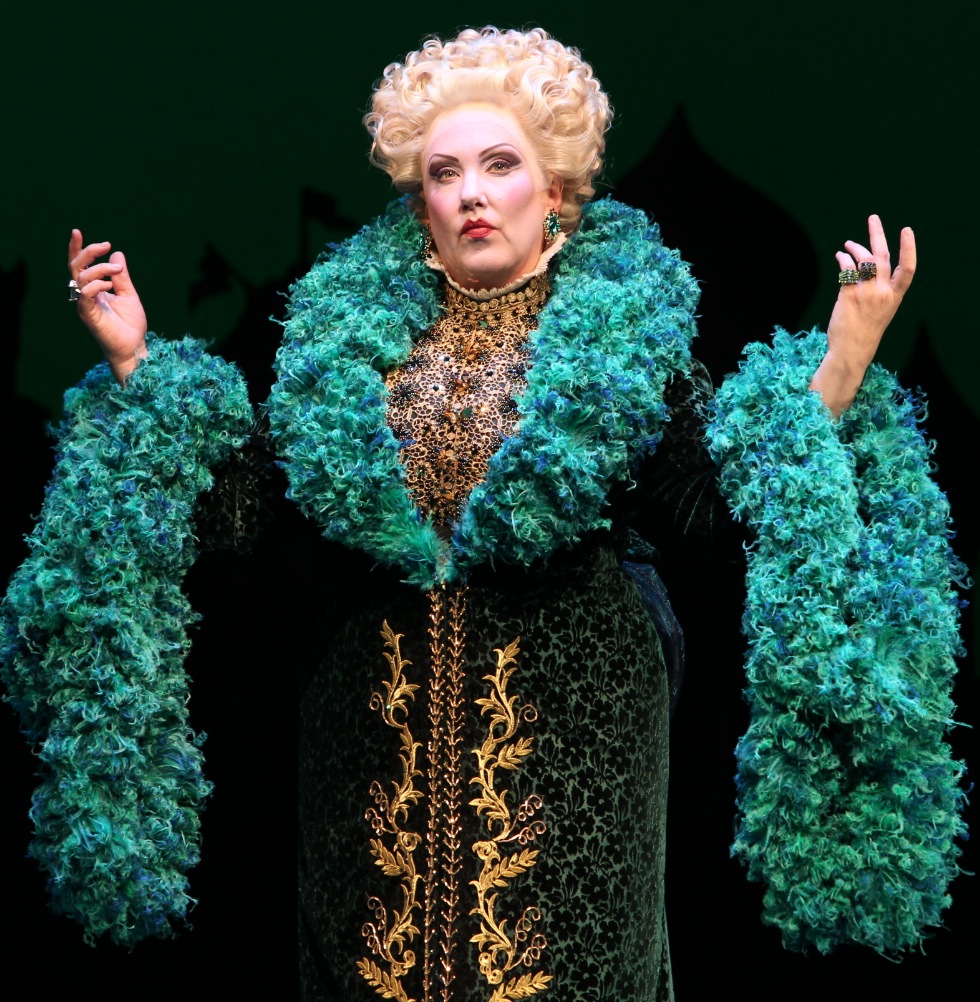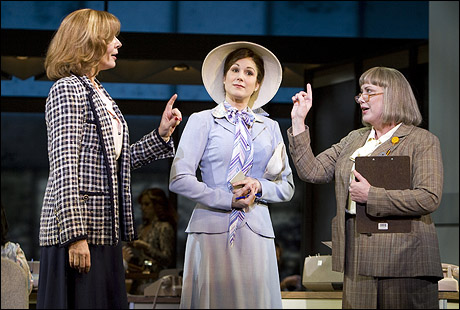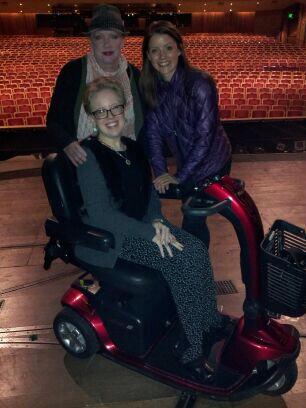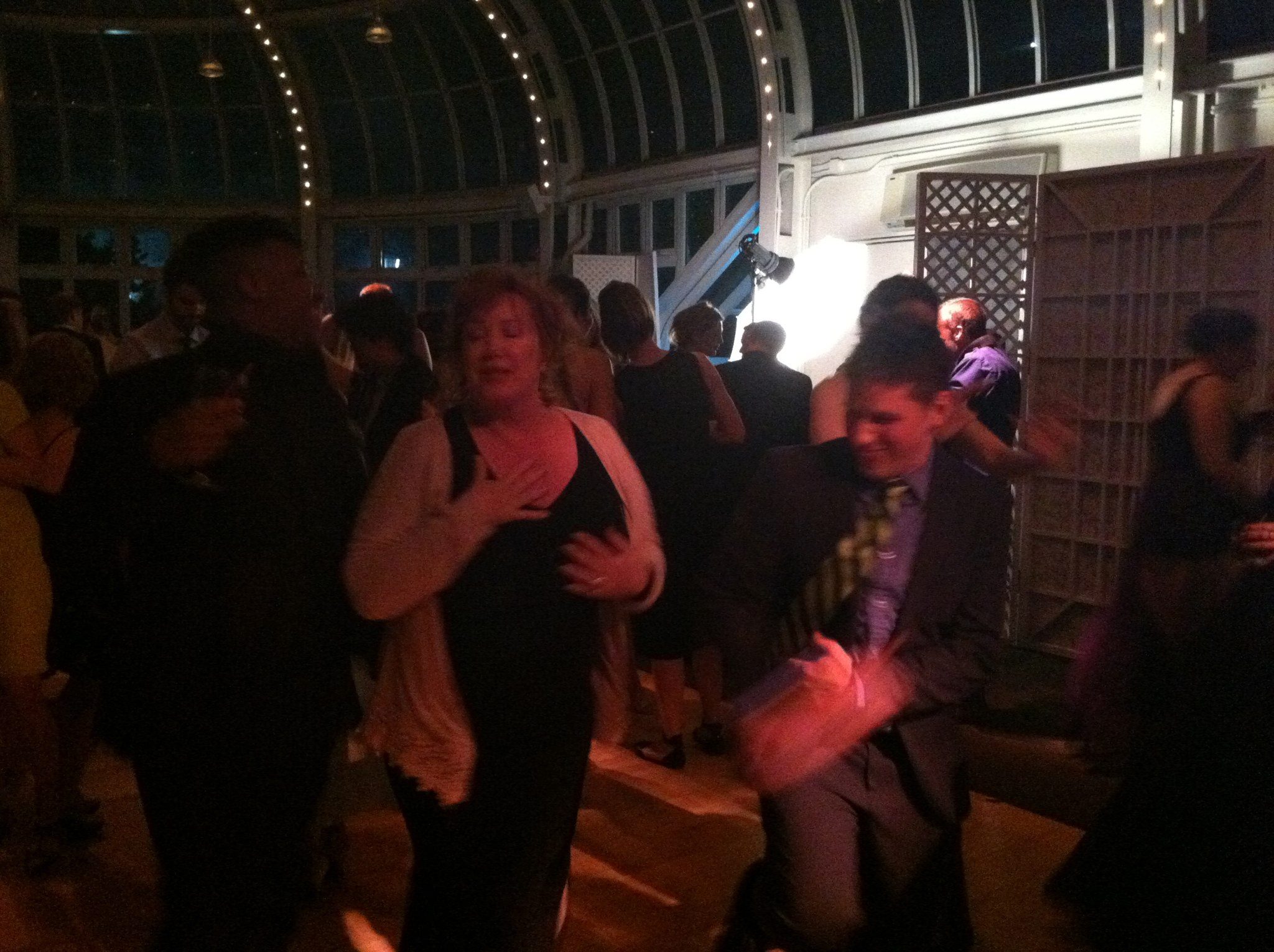 2008.  9 to 5. Ahmanson Theatre, Los Angeles. (Top) Stephen Oremus, Kathy Fitzgerald, Tory Roman. (Bottom) Justin Bohon. Photo by Bruce Glikas.