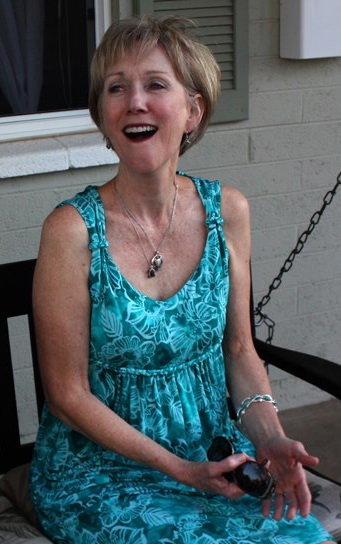 The history of theater in Phoenix spans approximately 120 years. During that period, there have been a handful of actresses whose talent and style have raised them above the crowd.
Linda DeArmond is one of that illustrious band.
She could sing, she could dance, she could nail a comedy line. She embraced every shade of drama.  But she was best when she was playing the conflicted modern woman in the acerbic comedies of Christopher Durang.
In fact, along with Sigourney Weaver, the playwright's longtime muse, Linda could be said to own Durang. Whether it was fielding the satirical bon mots of "The Baby and the Bathwater" or surgically dissecting the daunting monologue at the top of "Laughing Wild," she was simply perfect.
The Valley had never seen the like.
She could look the Ice Queen, play the simpering ingenue, cast a glance between hooded lashes that shriveled the balls of a cocktail party bore … but, ironically, her greatest role was one that defined the adjectives, "fragile" and "delicate."
In a production of Tennessee Williams' "The Glass Menagerie," directed by the legendary Jan Rothman Sickler for Actors Lab Arizona,  she was the quintessential Laura, a shimmering waif whose mental and physical states were as thinly shelled as the crystal animals she collected.
With the least to say or do of any of the play's characters, she was the pivot around which the dreams and frustrations, loves and jealousies, fears and obsessions of the others turned. When Amanda, her mother, used the crippled girl as a contrast to enhance her own fading glamor, or when her brother Tom, whose feelings seemed  stronger than was natural, shattered her glass menagerie, the audience's empathy with Laura starkly rendered the playwright's conflicted feelings about himself (Tom) and his own mother (Amanda).
To this day, it remains Linda's most popular and remembered performance. Mr. Williams would have been ecstatic.
ariZONI AWARDS
1991-92: Best Actress, Laughing Wild, Actors Lab Arizona.
LINDA ON SCREEN
Linda appeared in a 1995 episode of the TV series, Legend. She played a character called Bonnie Blue.
PHOTOGRAPHS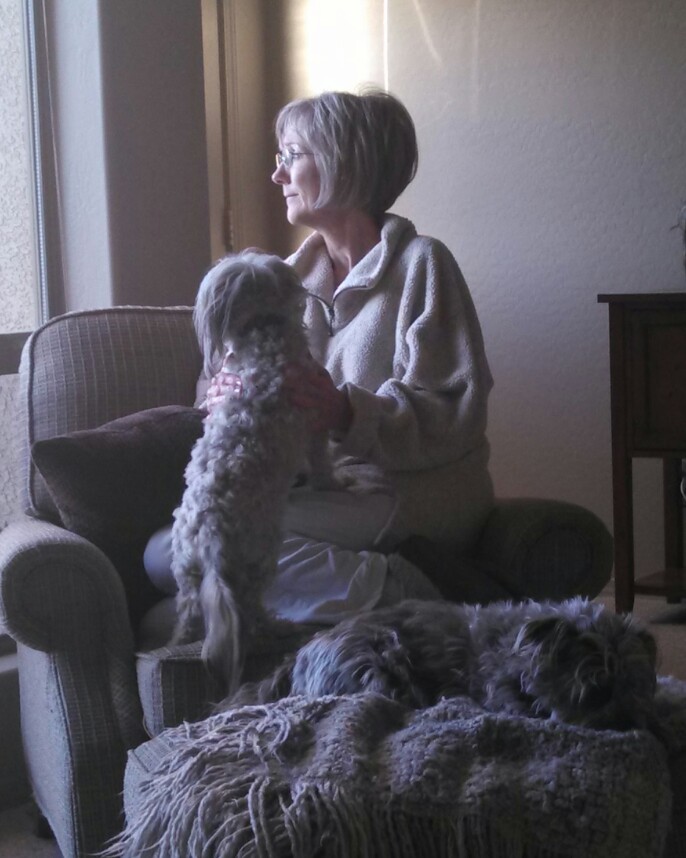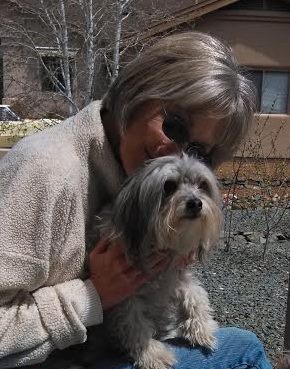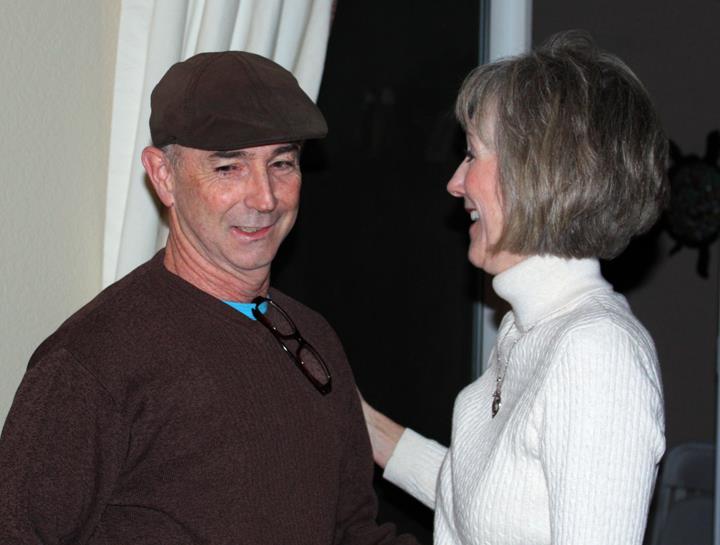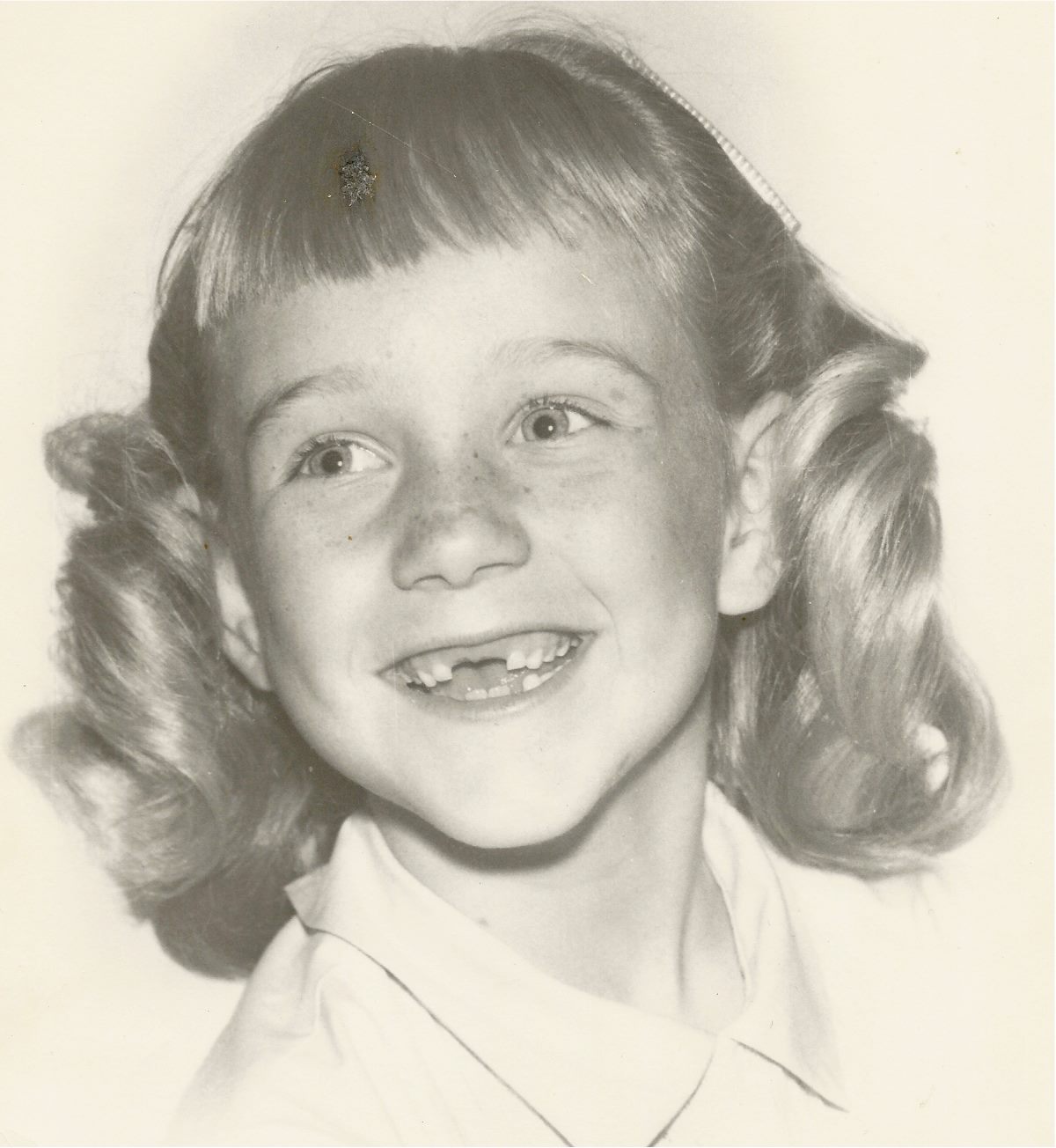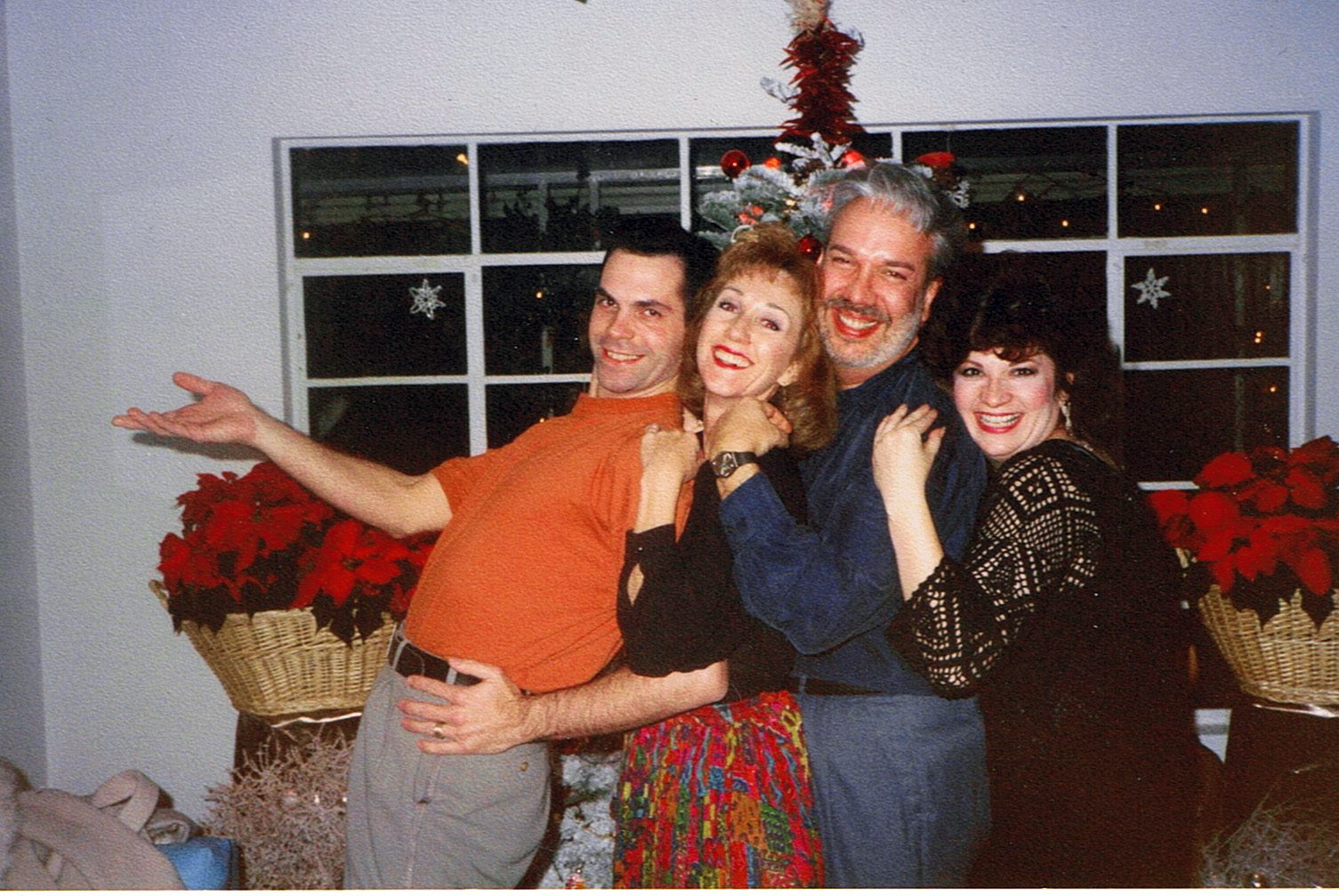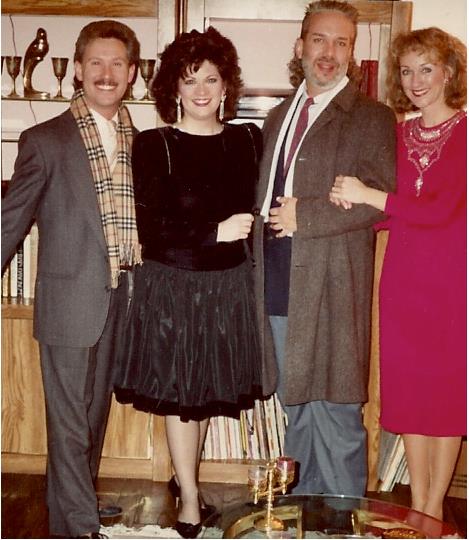 2001. Phoenix Theatre. "STEEL MAGNOLIAS"
Kyle Lawson reviews the production:
Age has dealt kindly with Steel Magnolias.
At its 1987 premiere, Robert Harling's female-bonding comedy was greeted with hoots of derision from some quarters. Too sentimental, its detractors cried. Too many one-liners reminiscent of Neil Simon. Too many weird characters.
Phoenix Theatre's revival, craftily directed by Bob Sorenson, refutes those claims. Sentimental? Yes, this tale of six women who meet regularly at a Louisiana beauty parlor, is that — but any tendency to schmaltz is undercut by Harling's humor, as sassy as it is sometimes painfully honest.
We'll grant the naysayers this: The characters are weird.
Crazily, wonderfully weird.
Truvy (Heidi Ewart), the fashion-challenged beauty-shop owner, has big hair and a bigger heart. Her assistant, Annelle (Trish Kiser), is an abused wife turned born-again Christian.
The "regulars" include Clairee (Patty Davis-Suarez), a recent widow who's football crazy; Ouiser (Carolyn Pain), a cantankerous dog owner; M'Lynn (Linda DeArmond), an obsessive mother (with good reason, as it turns out); and Shelby (Katherine Stewart), M'Lynn's daughter, who, as the play opens, is preparing to hitch up to a good ol' boy just like the gun nut who married Mom.
The women gossip, cheerfully trade insults and gather round to support each other in times of triumph and tragedy. There are weddings, births, out-of-the-closet nephews, unexpected deaths and the constant war between Ouiser and M'Lynn's husband, Drum, to keep them busy.
In creating these characters, Harling has deftly trod the line between soap opera and bitch fest. His portraits, though sympathetic, are multidimensional; sessions at Truvy's reveal the flaws beneath the carefully applied cosmetics.
Although it would be easy to assume that many have seen the play or the all-star movie (Dolly Parton, Daryl Hannah, Olympia Dukakis, Shirley MacLaine, Sally Field and Julia Roberts in the respective roles listed above), it was clear that some in Sunday's audience had not.
Therefore, the plot won't be given away here. One of Truvy's lines is offered in its place: "Laughter through tears is my favorite emotion." It sums up the play nicely.
The Phoenix cast members are as all-star as the movie's crew, even if their accents aren't quite as good. The emotions, though, and the comic timing — those the local actresses nail almost perfectly.
The closing moments of the play — when M'Lynn's frustrations get the better of her grief, leading to a confrontation between Clairee and Ouiser — is so wrenching, so funny, that any sensible theatergoer would pay to see it if nothing else.
If proof were ever needed that DeArmond, Davis-Suarez and Pain are actresses worthy of any stage in the world, here it is.
*****
2000. Phoenix Theatre. "SIX DEGREES OF SEPARATION"
Kyle Lawson reviews the production:
Six Degrees of Separation is not only the best thing Phoenix Theatre has done in years, it is a wake-up call most Americans are reluctant to answer. There are no secrets left. Everything is out there waiting to be discovered if someone is willing to make the effort and Paul, a gay hustler with upwardly mobile ambitions, is that someone in John Guare's disturbing comedy.
Through a chance encounter with a john, Paul obtains inside information on a number of wealthy New Yorkers. He uses the knowledge to worm his way into these people's homes, conning them into believing he is actor Sidney Poitier's son.
Paul's impact is by turns wickedly funny and devastating, particularly on the lives of Ouisa and Flan, a pair of art dealers who somehow have become disconnected from everything but their pretensions.
Best known for his anti-Establishment comedy, House of Blue Leaves, Guare demolishes any delusions of privacy that persist in the Internet Age, while taking jabs at everything from America's obsession with celebrities to Generation X angst.
The laughter is saturated with irony. Though the script famously posits that we are all connected – the "Six Degrees of Kevin Bacon" game originated here – Ouisa and Flan are enigmas to their children and friends, and vice versa.
Gary Griffin directs Guare's provocative material at a staccato pace, underlining the characters' sense that things are out of control. If Bruce Nelson's Paul is less than charismatic, Linda DeArmond and Harold Dixon deliver flawless performances as the art dealers, backed by a solid supporting cast.
For years, Phoenix Theatre has wasted energy on worn-out musicals and comedies. Audiences have dwindled to the point that the state's oldest theater is one of its most at-risk.
Six Degrees proves that the 80-year-old troupe can set the standard for must-see theater. Its future depends on whether it makes it a habit.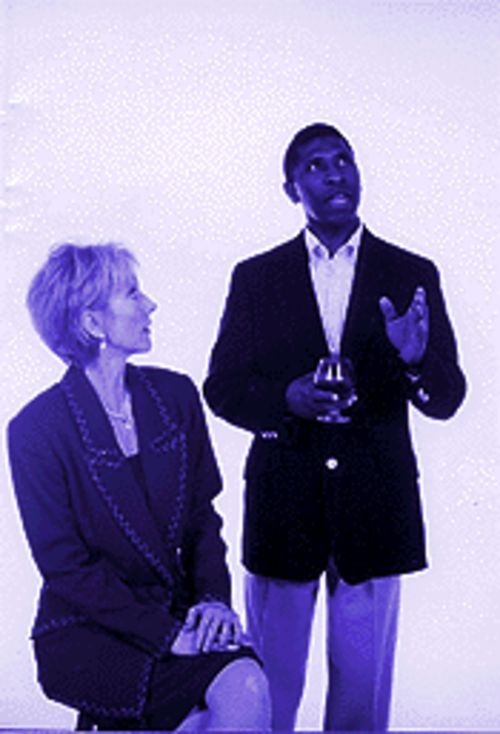 For Robrt Pela's review in the New Times, go HERE
*****
2000. Actors Theatre. "HEDDA GABBLER"
For Robrt Pela's review in the New Times, go HERE