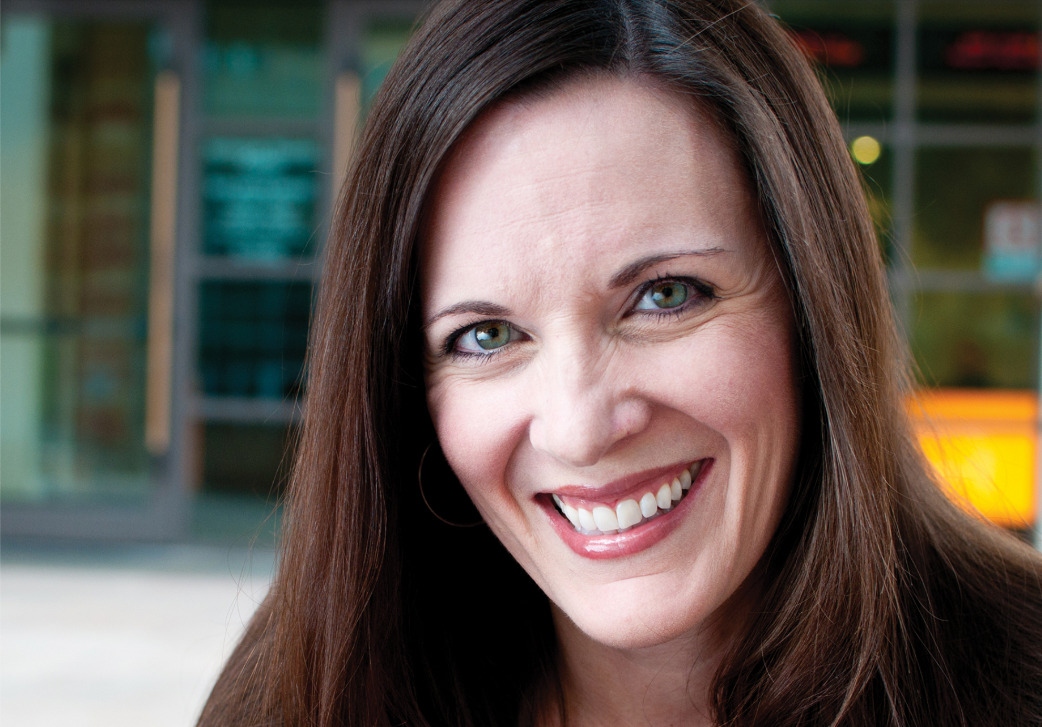 A CRITIC REMINISCES

Theater is many things. Mostly it is life.  And, just as there is more to life than comedy and tragedy, so there is more to theater than reality. There is glamor.
No more exotic creature has ever made her presence felt on local stages than Maren Maclean. I remember vividly her entrance during the opening night of The Women at Phoenix Theatre.
It was as if some screen goddess from the '30s had graced us with her presence. Regal, sensual, glamor on the bias cut. When she flashed her jungle red nails or dripped malice toward all, it was Joan Crawford or Carole Lombard resurrected. When she spoke, Clare Booth Luce's acidic lines were etched in wit. Oh, she was good.
Actually, the '30s suit her. Her form is made for satin. Her tongue takes to screwball comedy like a cat to a canary. Again, it was a classic of the era, Noel Coward's Private Lives. She was Amanda, a role every actress would die to play but few have the style to succeed. Amanda is a divorcee on a honeymoon with her second husband and in the suite next door is her first husband on a honeymoon with his second wife. You can picture the possibilities. Maren delivered Noel's witticisms so sharply you could see throats being cut in front of you.
Fast forward to Arizona Theatre Company's Macbeth, arguably one of the finest productions of that Shakespearean classic to be mounted in Phoenix.
Maren was one of the three witches, without a boiling cauldron in sight. Recast as paparazzi harpies, she and her sisters leapt about the battlefield, taking gory pictures to titillate the world's readers.
In one iconic instance, Maren, dissatisfied with the possibilities, causally embraced a soldier and broke his neck to obtain a better photograph. It is an image that remains indelible in my memory. There could be no better embodiment of evil, or of Shakespeare's intentions.
In another encounter with the Bard, Southwest Shakespeare's Sedona production of Othello, Maren was Desdemona. True, Desdemona exists to be acted upon, and many actress are content with that. Maren found nuances that elude others. She was innocent, spirited, fearful and hopeful, often all at once. She was a stage-taking character in her own right. As a result, her death was not only a tragedy for Othello, but for the audience.
As a critic, I reviewed probably dozens of Maren's performances. Sometimes, the productions were weak, or the material didn't offer her much in the way of opportunity. Still, she didn't disappoint.
Like some denizen of the ether, she can charm you into believing that air is water and dross is golden. Since the early 2000s, she has reigned as one of the stars of Phoenix theater. I don't see her giving up her throne anytime soon
ABOUT MAREN

By the time Maren graduated from Scottsdale's Horizon High School, she had attended 15 different schools and lived in nine different states. Moving around gave her the ability to adapt quickly. And parents who frequently dropped whatever they were doing to dance to any song of The Temptations or Earth Wind and Fire that came over the radio, greatly influenced her love of the performing arts.
Maren's theater accolades have roots in her studies in acting, movement, dance, stage combat, and directing at Southern Utah University, home of the Utah Shakespearean Festival, the third largest Shakespearean Festival in the United States and recipient of the 2000 Tony Award for Best Regional Theatre.
For three seasons, she performed and facilitated workshops with the Utah Shakespeare Educational Tour under the direction of Michael Bahr, Education Outreach Director. For five seasons, Maren performed with the Utah Shakespeare Festival's Acting Company. For three seasons, she directed the Greenshow for Nevada Shakespeare in the Park.
She spent five seasons as the Education Outreach Director for Southwest Shakespeare Company and taught Movement for Actor's at Arizona School for the Arts for many years. Maren is currently teaching at Scottsdale Community College's Theatre Department.
Her favorite roles include Pamela in Fox on the Fairway at Actor's Theatre, Belinda/Flavia in Noises Off at Phoenix Theatre, Crystal in The Women at Phoenix Theatre, Kate in Taming of the Shrew at Southwest Shakespeare Company, Chris in Rumors at Phoenix Theatre, Beth in the AriZoni Award-winning Dinner with Friends at Actor's Theatre, Hilda in Venus Observed at Verse Theatre Manhattan, Helena in A Midsummer Night's Dream at Utah Shakespearean Festival and CC Beans in Zanini's Scout's Sky at St. Jon's Verandah.
She and husband Christopher Mascarelli were founders of Theatrescape, a Phoenix based educational theater company. Theatre has taken her from Dramaturgy for Phoenix's Nearly Naked Theatre's 2003 production of Shakespeare's R & J, costume design for Theatscape's Rosencrantz and Guildenstern Are Dead and directing for Algonquin Theatre Company's 2006 Merchant of Venice and The Shakespeare Theatre's 2002 The Lion in Winter.
She is a member of Actors' Equity Association and a member of Arizona's AEA Liaison Committee.
Maren & Chris are the parents of two daughters, Scotlyn and Siena.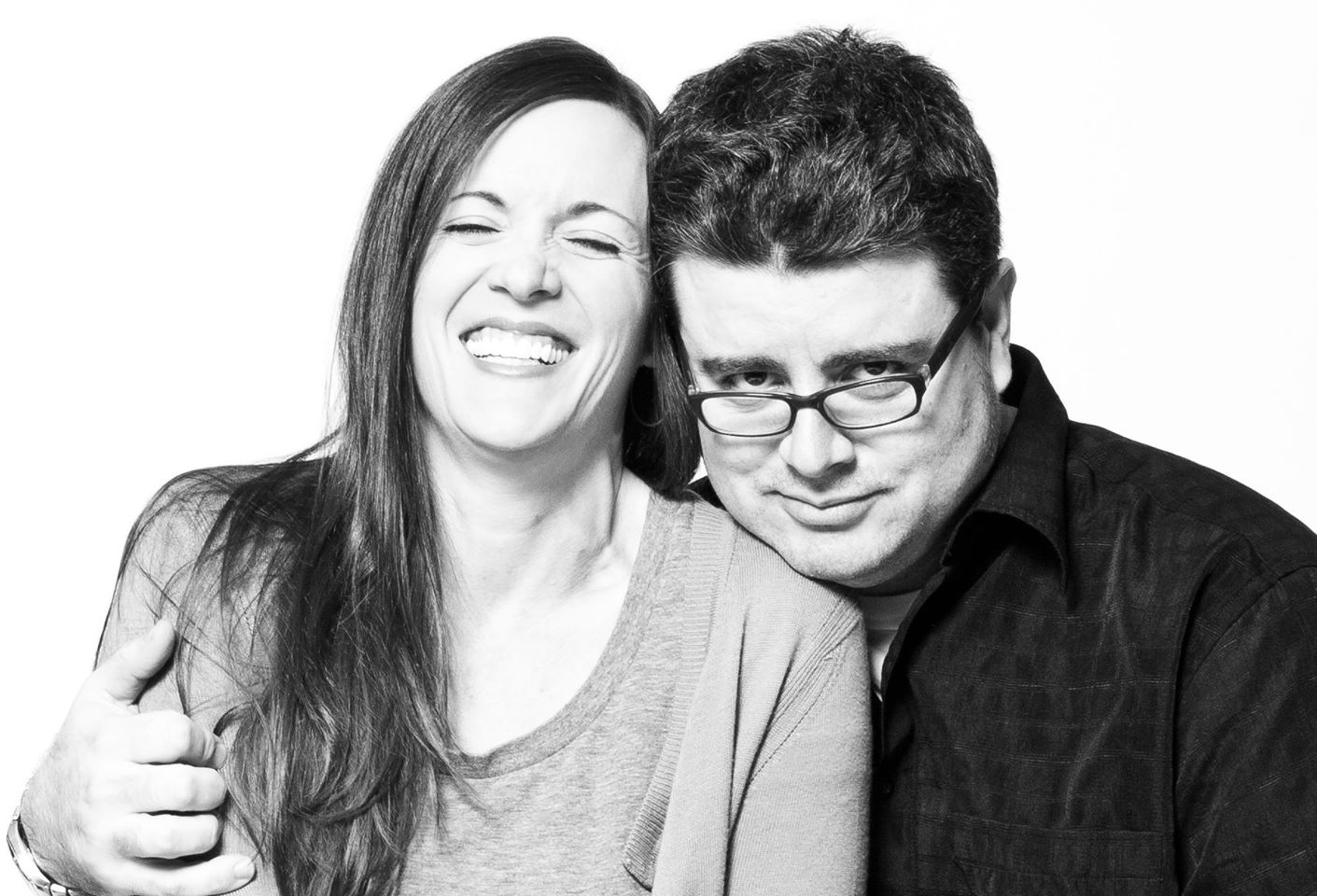 HERE'S ONE FOR THROWBACK THURSDAY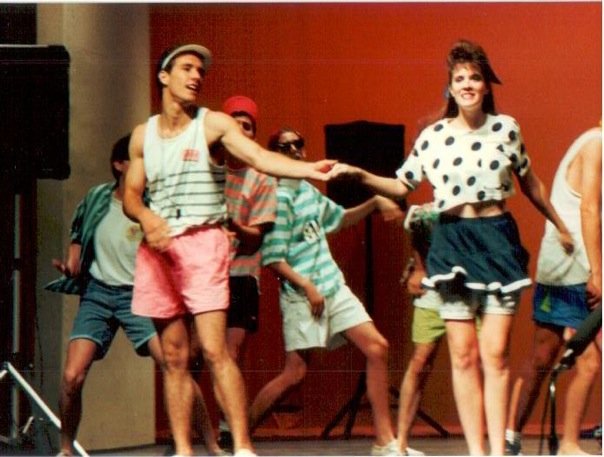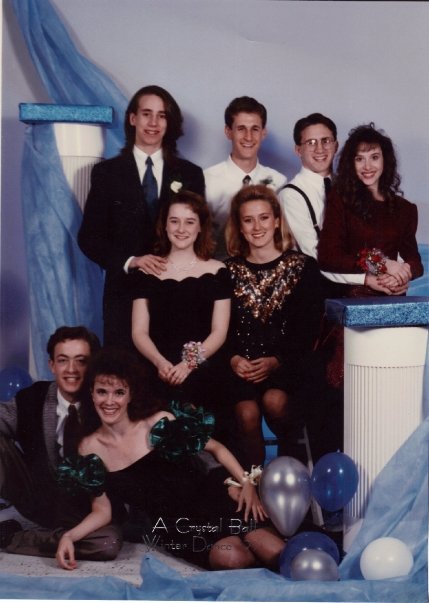 .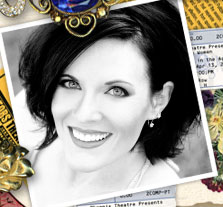 PRESS CLIPPINGS
INTERVIEW with Joseph Gordon of the Gilbert Theater Examiner in which Maren talks of acting in Phoenix and performing in Richard III.
With Richard III, Maren Maclean continues her long association with Southwest Shakespeare. Her performance as the Dowager Queen Mother Margaret is simply superb.
Maclean studied acting, dance, and directing at Southern Utah University. She is truly a renaissance woman, having performed and toured with the Utah Shakespeare Festival, directed for Nevada Shakespeare in the Park, Algonquin Theatre Company and The Shakespeare Theatre. Maclean has also been a consultant for Nearly Naked Theatre as well as a costume designer for TheatreScape.
Maren Maclean spoke with The Examiner about her career and association with SW Shakespeare Company.
This your not your first production with the SW Shakespeare Company?
No, this is my eleventh
What else have you done for them?
Way back, starting in 2001, I did A Midsummer Night's Dream. Do you really want the whole gamut?
What have been your favorite roles?
Actually that first A Midsummer Night's Dream was one of my favorite productions. I also really enjoyed doing The Taming of the Shrew with them in 2004. I think one of my better experiences was in Twelfth Night in 2006. Those are my three highlights.
You have also worked with Phoenix Theatre?
I am lucky to be both an actor and a teaching artist with Phoenix Theatre. I have spent a little time on their stages and a lot of time in their Education Outreach Department. I am still there so I am a serial monogamist as far as the theater companies in Phoenix is concerned. I am very fortunate to be involved with both Phoenix Theatre and SW Shakespeare. I have also been a teaching instructor for Arizona Theatre Company as well and I get to act with Actors Theater every once in a while. One of the benefits of being in the Phoenix theater community is not being very limited to what company you're working for; you're just limited to time and schedule.
You played Crystal Allen in Phoenix Theatre's The Women. What was it like playing Crystal?
I loved playing Crystal. I have this tendency to be the loud character but not necessarily the bad girl. For Shakespeare, I usually get the opportunity to play very maternal figures, even sometimes the heroine. With Crystal, I got to be the bad girl for once and I had a ball. I also finally got to be a blond and that was a hoot and a half as well.
You were Beth in Dinner with Friends at Actors Theatre.
I was lucky to play that role. It is a very small cast, four people big. Also, I had never done a Donald Margolies piece before. I have now evolved into a huge Margolies fan because of that opportunity.
Tell us about Richard III.
It's a huge historical piece. It's known as a history but it is also considered a tragedy. I feel in our particular production Bo Foxworth, as Richard, brings a lot of great sarcasm and sardonic wit. He is able to find an abundance of humor in Shakespeare's text.
I believe this is one of the most entertaining and well rounded of the Bard's histories that I have personally been involved with. I am playing Margaret and I can sort of sit back and giggle to myself at some of the ways that Bo's Richard reacts to his followers, the people he's manipulating. Bo possesses this wonderful personal wit. He can make his Richard a charming evil person rather than just the evil character that we have come to expect.
OFF STAGE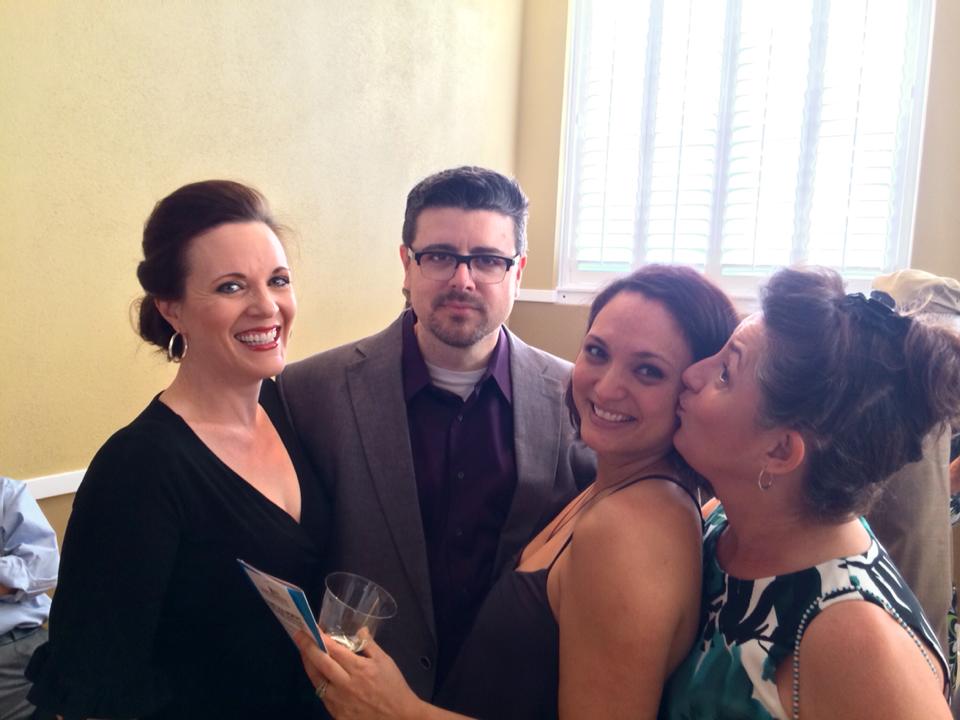 NOTABLE PERFORMANCES
2014. "The Book Club Play." "The Cottage." Actors Theatre Summer Repertory.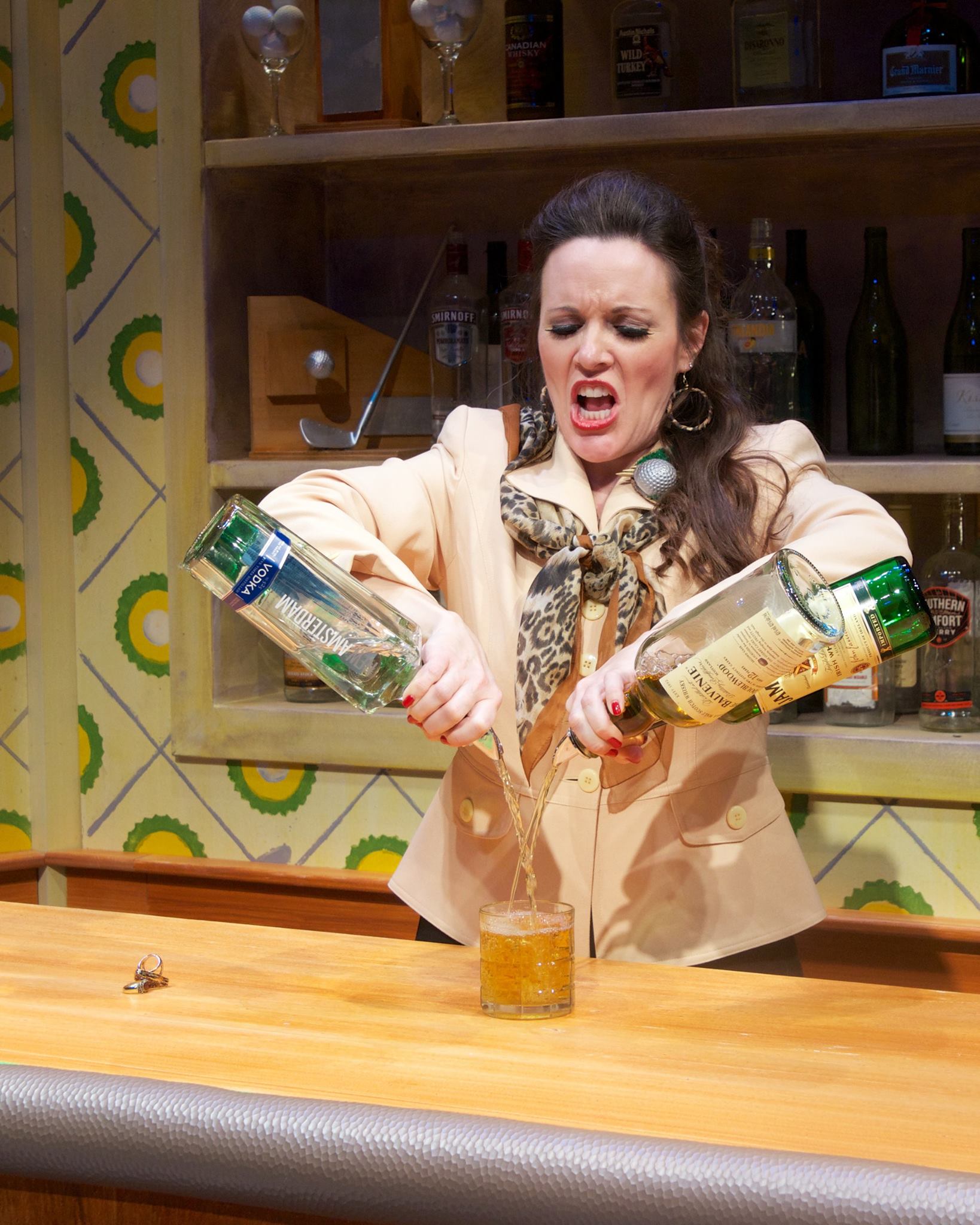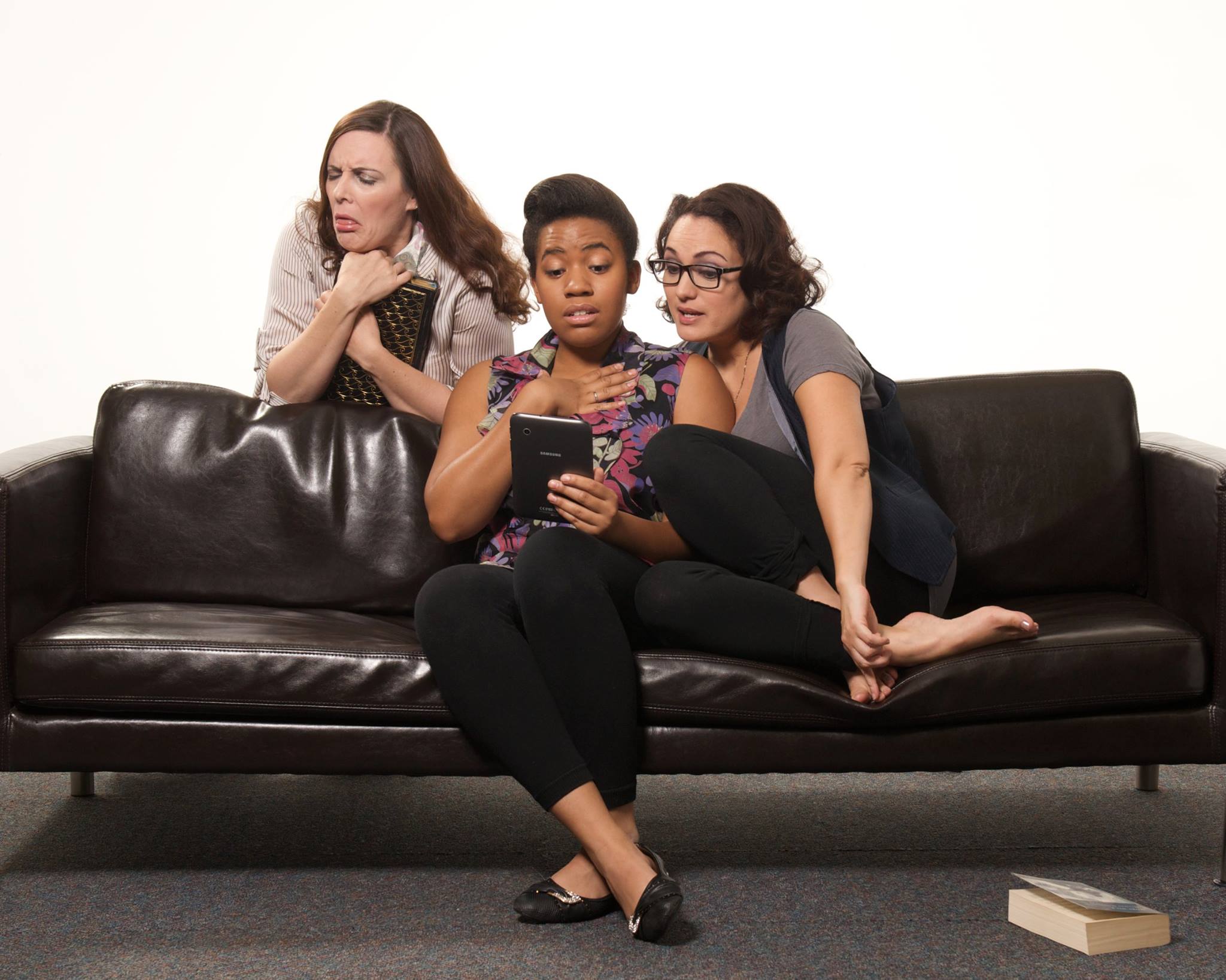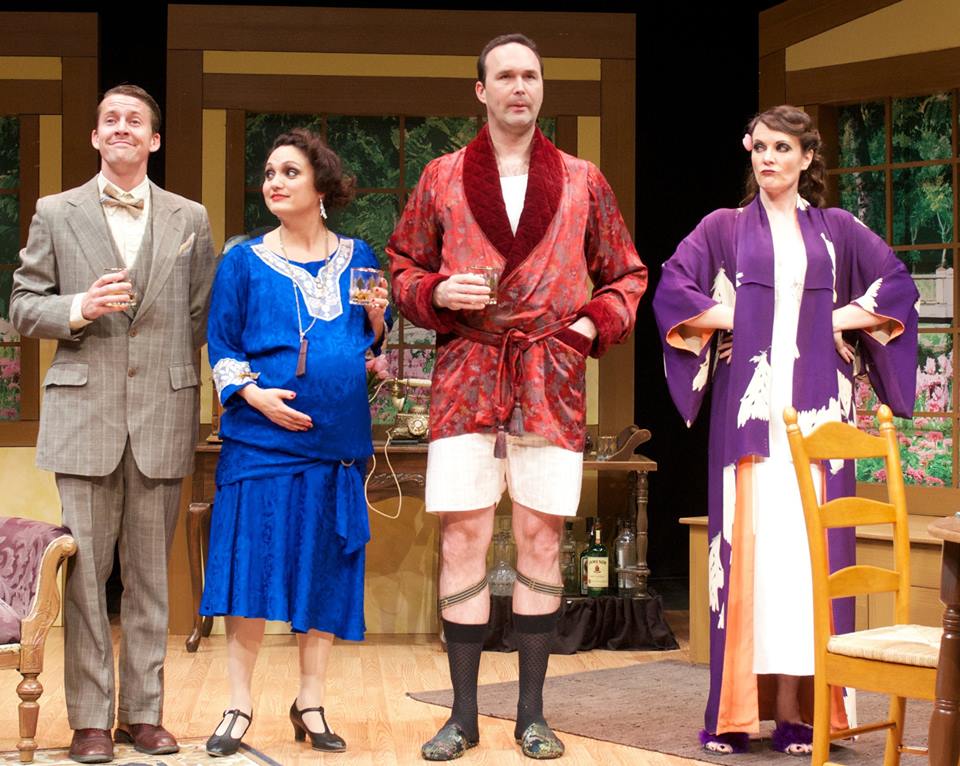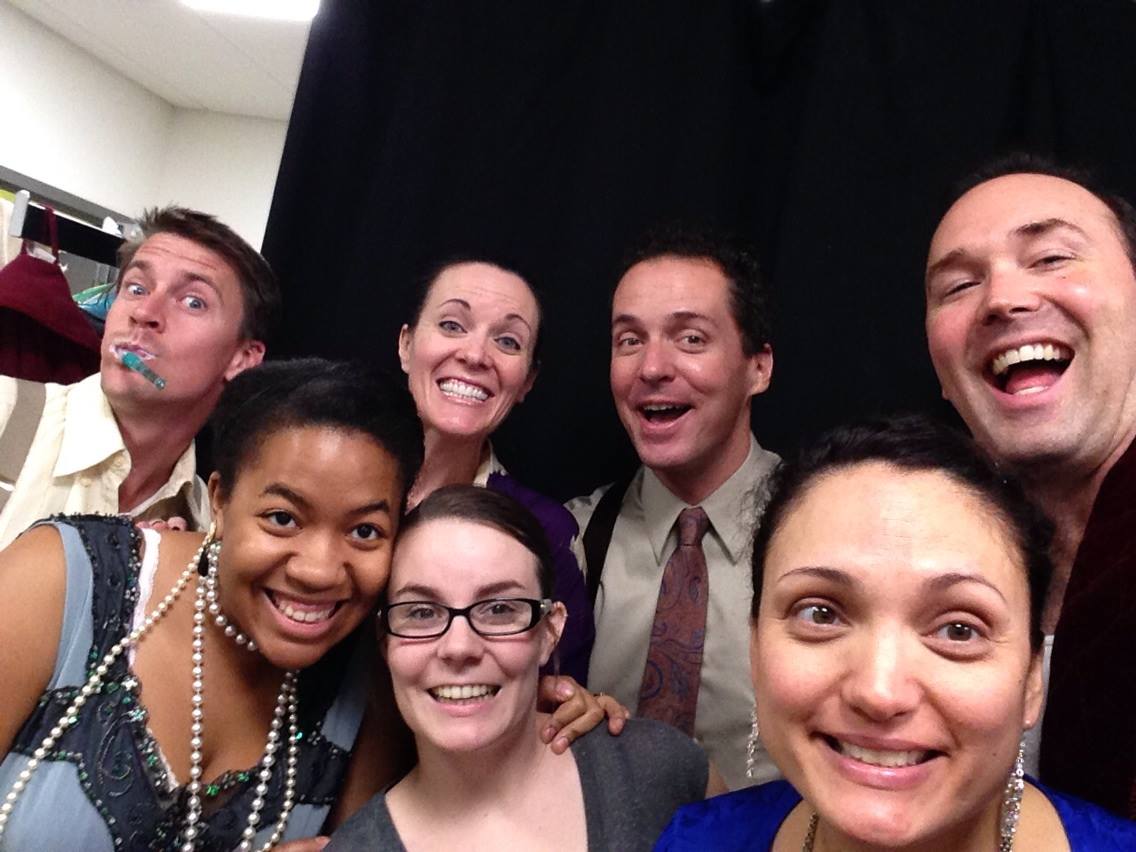 2013. "The Fox on the Fairway." Actors Theatre.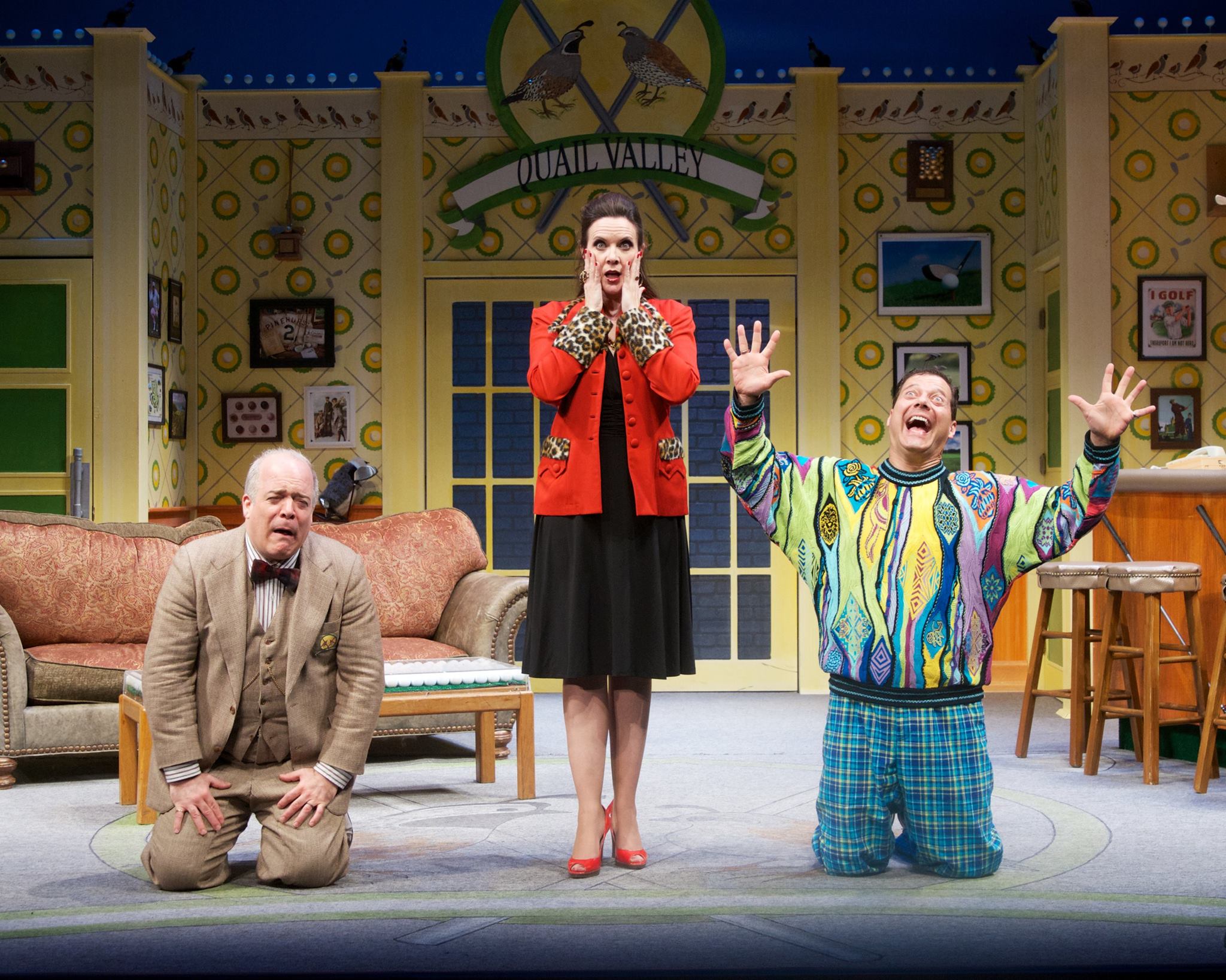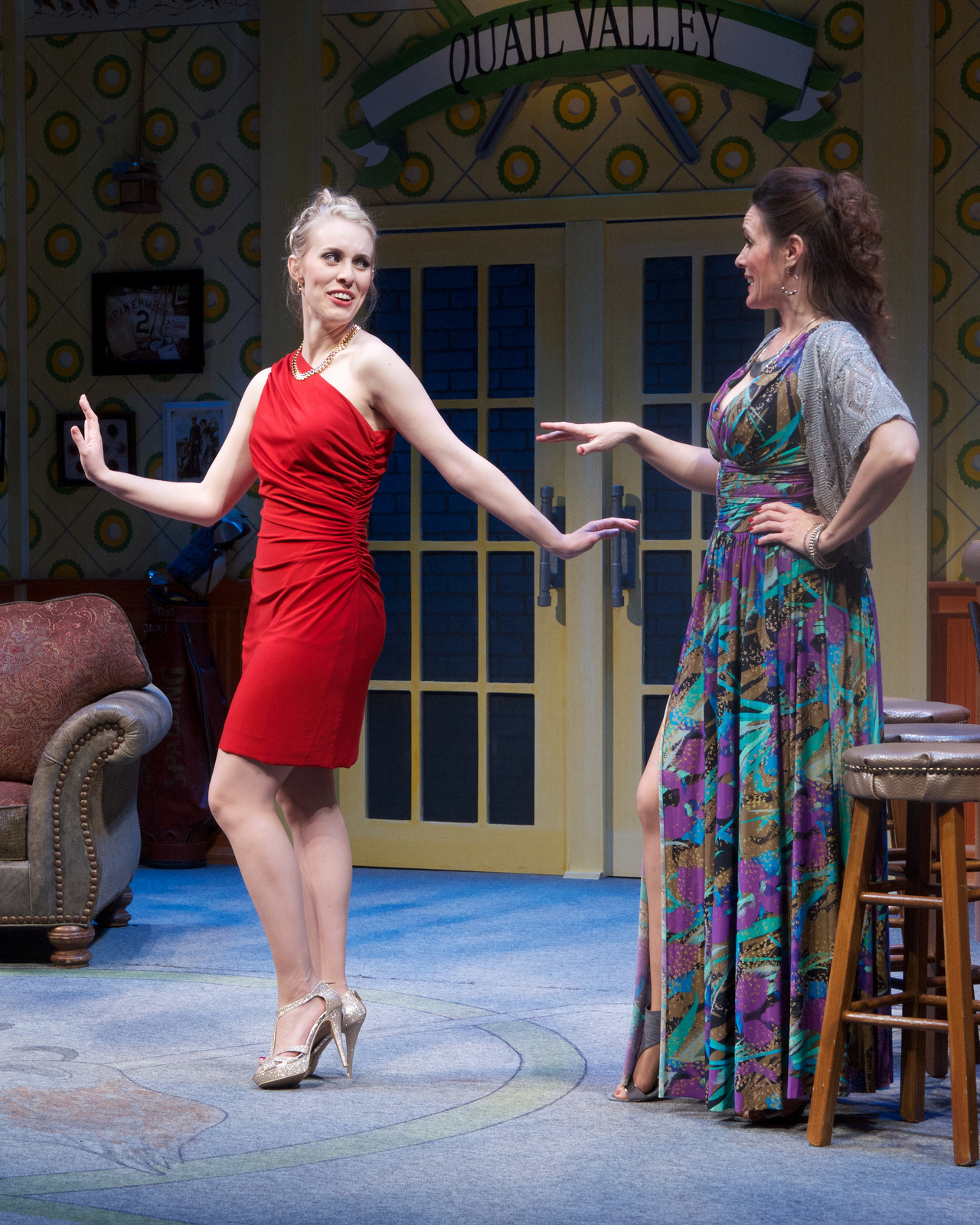 2012. "An Evening With Kevin Kline." Southwest Shakespeare Company.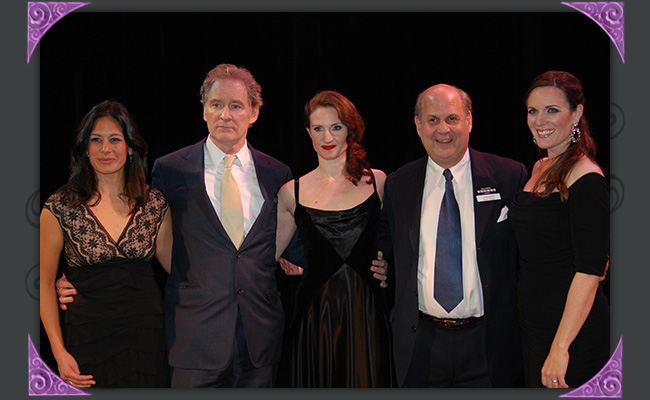 2011-2012 Season. "Much Ado About Nothing." Southwest Shakespeare. Beatrice.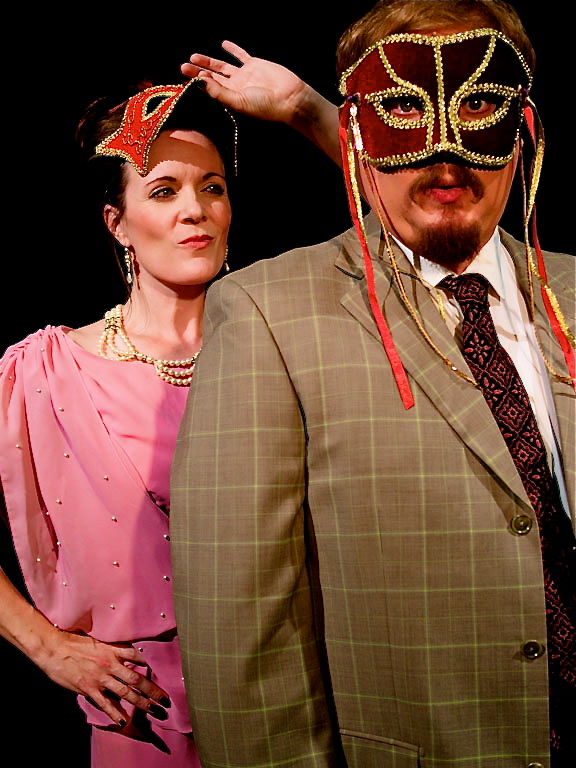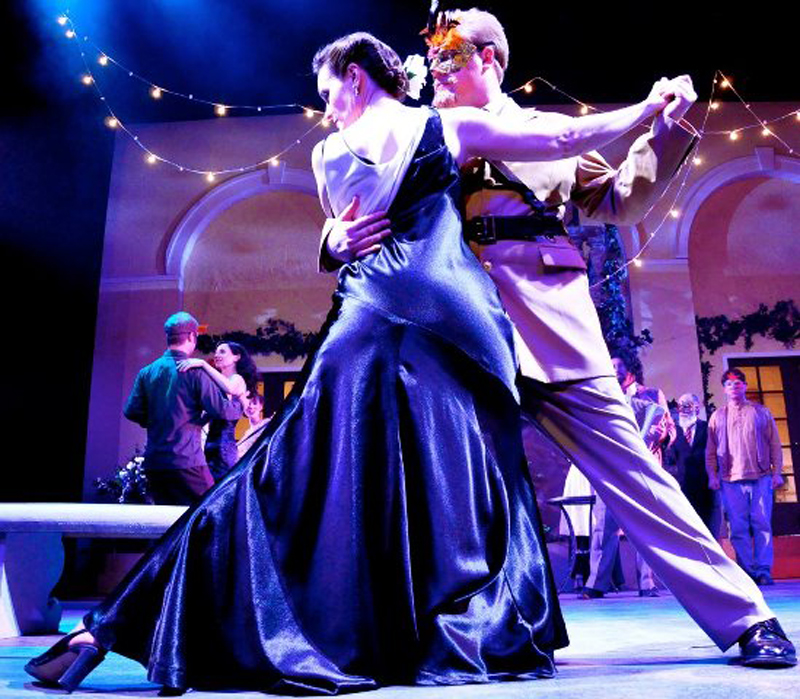 2011. "Circle Mirror Transformation" Actors Theatre. Theresa.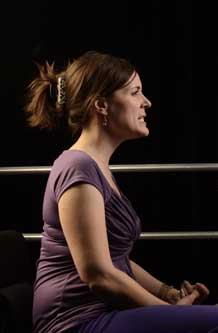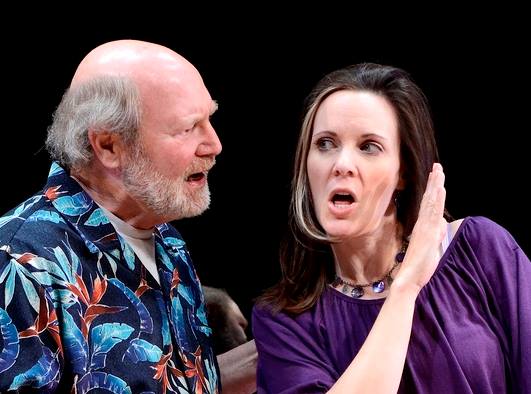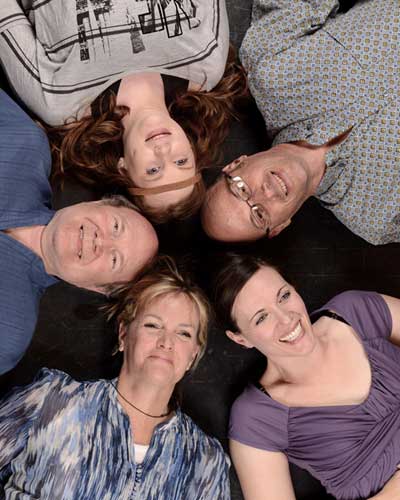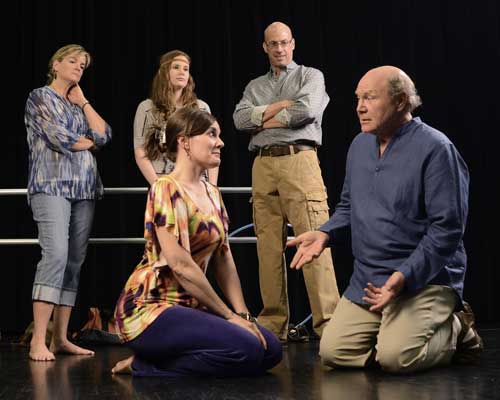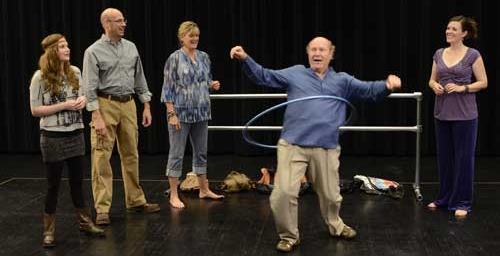 2010-2011 Season. "Noises Off." Phoenix Theatre. Belinda.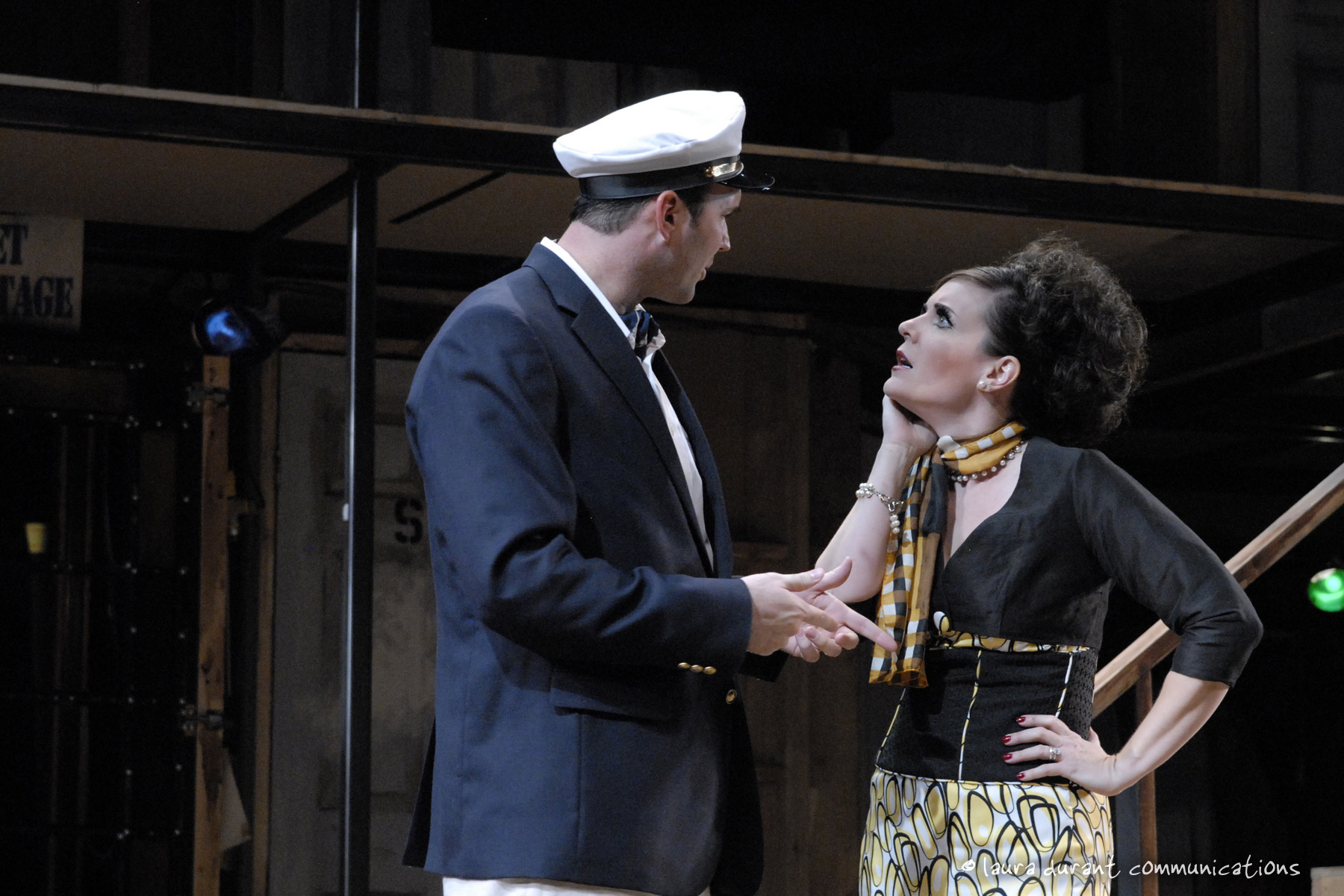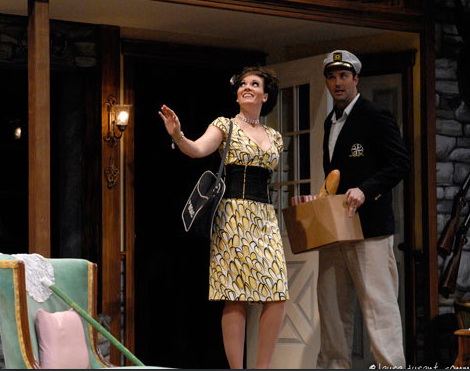 2009. Othello. Southwest Shakespeare Company. Desdemona.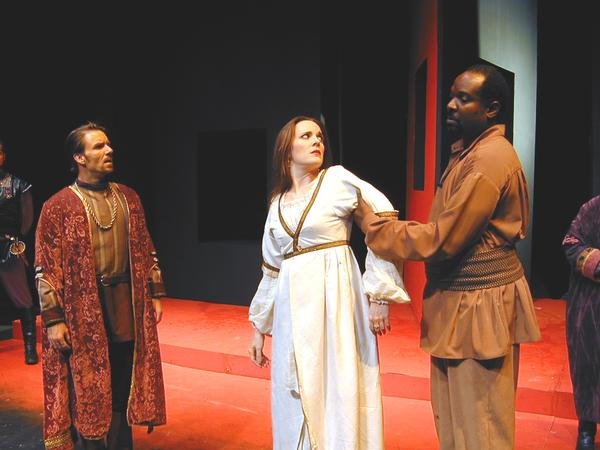 2008. "It's A Wonderful Life: A Live Radio Play." Arizona Theatre Company. Lana Sherwood.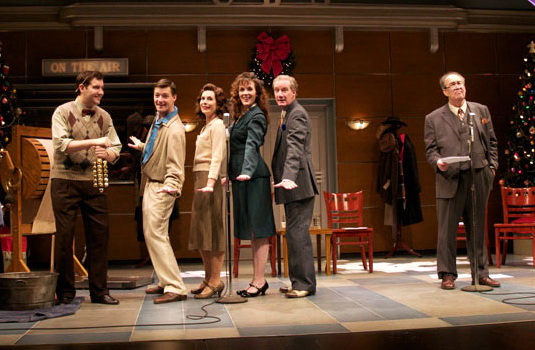 2008. "Pygmalion." Southwest Shakespeare Company. Eliza Doolittle.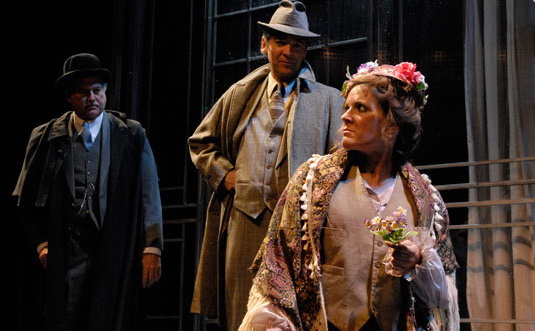 2006. "The Women." Phoenix Theatre. Crystal Allen.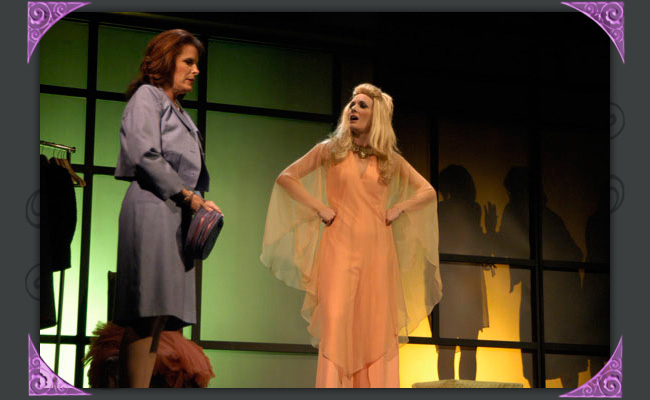 2006. "Benefactors." Actors Theatre. Jane.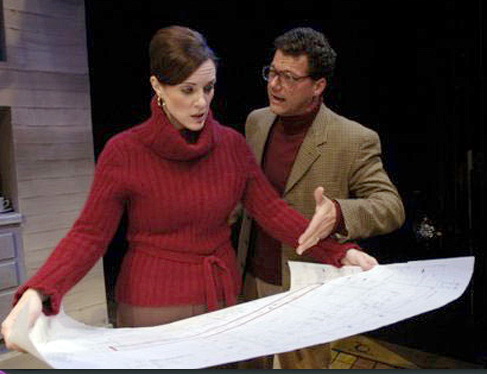 2005. "A Midsummer Night's Dream." Southwest Shakespeare Company. Helena.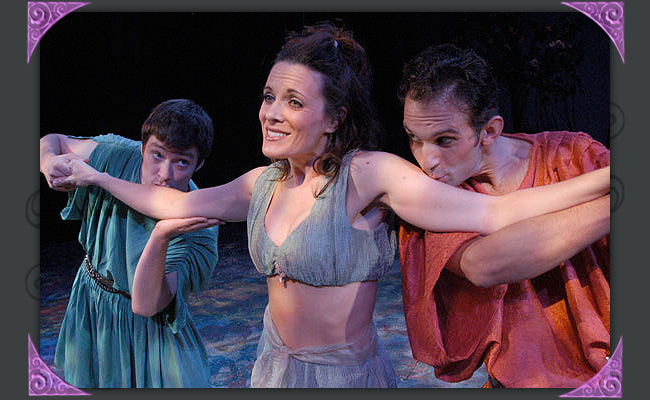 2004. "King Lear." Southwest Shakespeare Company. Goneril.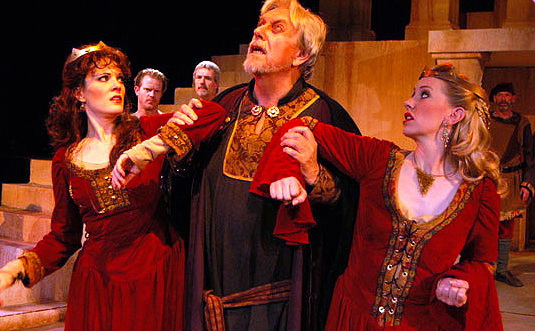 2004. "Twelfth Night." Southwest Shakespeare Company. Cesario.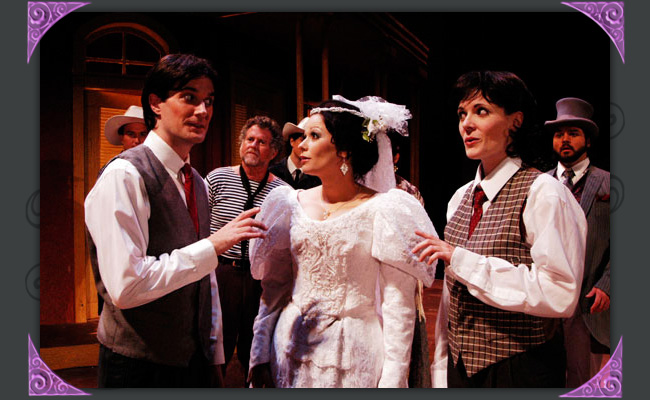 2003. "The Dead." ASU West. Gretta.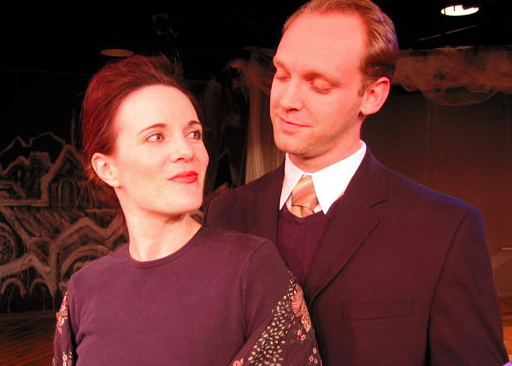 2001-2002 Season. "Titus Andronicus." The Shakespeare Theatre. Tamora.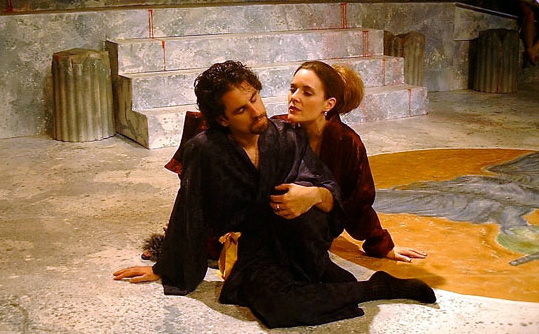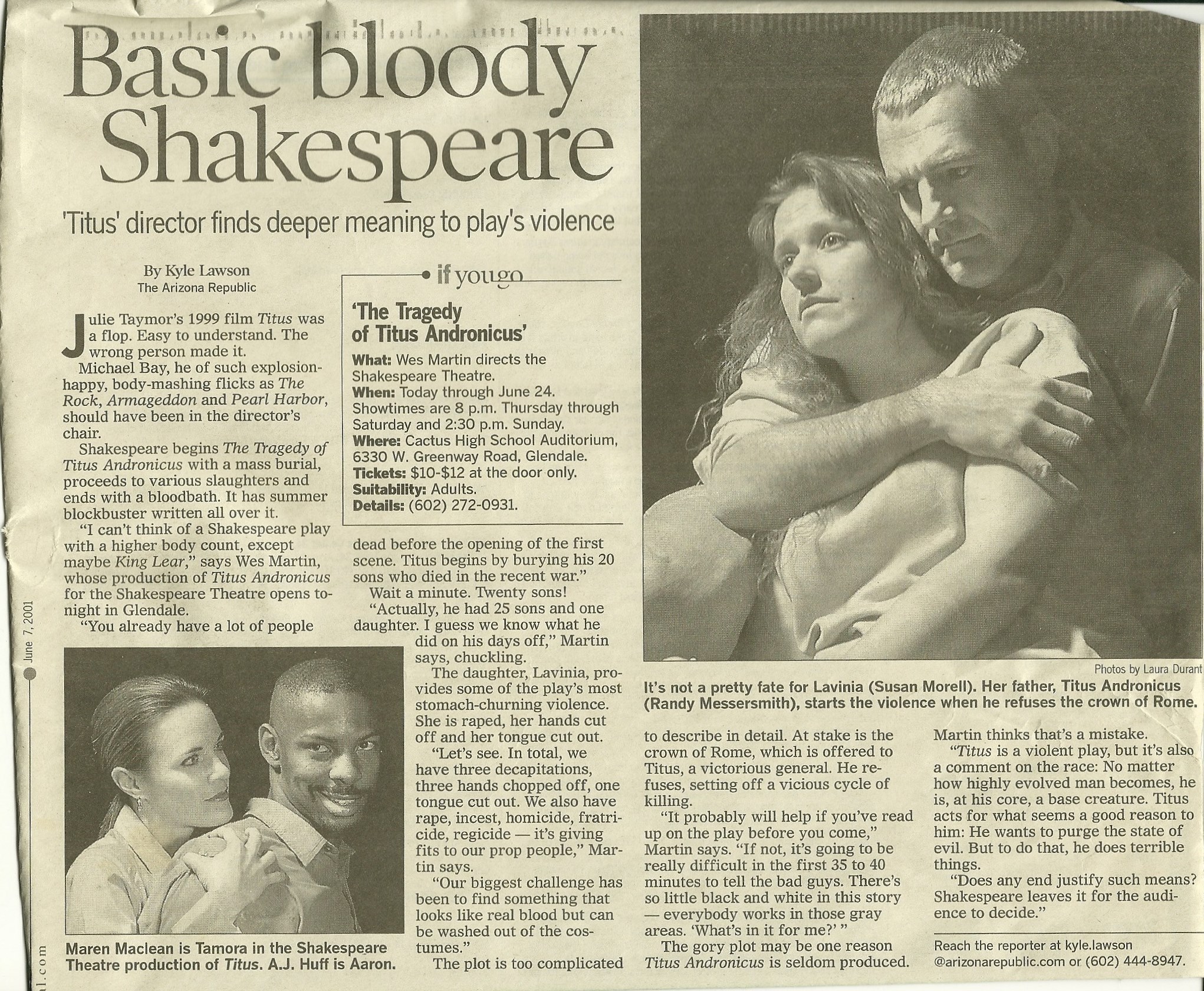 2002 "The Merry Wives of Windsor." Southwest Shakespeare Company. Mistress Page.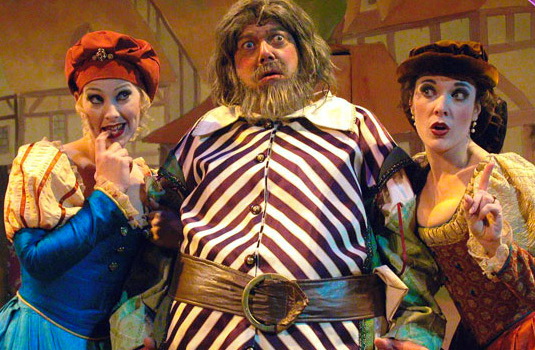 2002. "Julius Caesar." Southwest Shakespeare Company. Portia.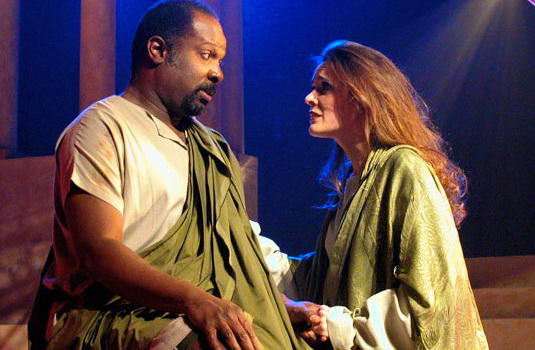 AWARDS
2011–2012 AriZoni Award for Principle Actress
Beatrice | Much Ado About Nothing | Southwest Shakespeare Company
2005–2006 AriZoni Award for Principle Actress
Jane | Benefactors | Actor's Theatre
2006 CenterStage Women Honor by Kyle Lawson
Witch | Macbeth | Arizona Theatre Company
2006 The Arizona Republic Tribune's Spotlight Award
Witch | Macbeth | Arizona Theatre Company
2006 Goldfish Publisher's "Goldie Award" for Best Actress
Witch | Macbeth | Arizona Theatre Company
2004 Goldfish Publisher's "Goldie Award" for Best Comic Actress
Kate | Taming of the Shrew | Southwest Shakespeare Company
Accolades
2002 Best Comic Actress
Max McQueen of the Valley Tribune for The Merry Wives of Windsor
2001 Best 30 Artists Under 30
The Arizona Republic 2001 Best Stage Actress, Kyle Lawson and The Arizona Republic