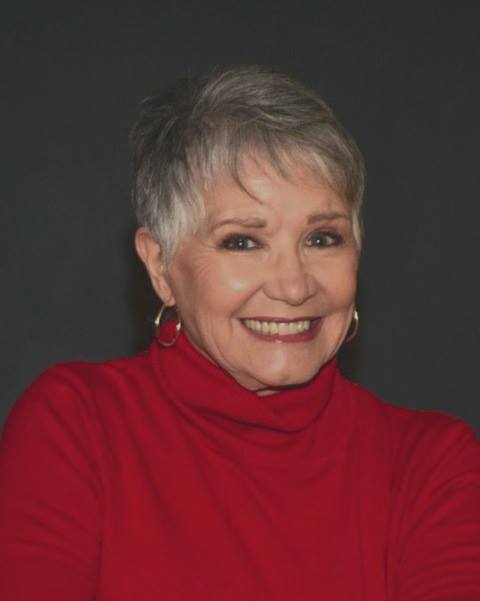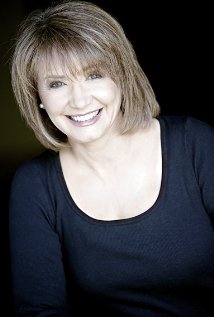 PLEASE HELP
This page is in development. I would be grateful if you would share any memories, anecdotes,  photographs or other memorabilia. Please use the button at top right to contact me and I will give
you the details on sharing. Thank you, Kyle Lawson, page manager. (PS: It would help if you could provide the IDs of those pictured, the name of the production, the year, the company and the Photographer credit. If you know them, that is.)
PHOTOGRAPHS, REVIEWS & THE KITCHEN SINK
2014 "Steel Magnolias." Director: Judy Rollings. Cast: Patti Davis Suarez, Jamie Sandomire, Laura Durant, Jodie Weiss, Maureen Dias Watson, Ashley Faulkner.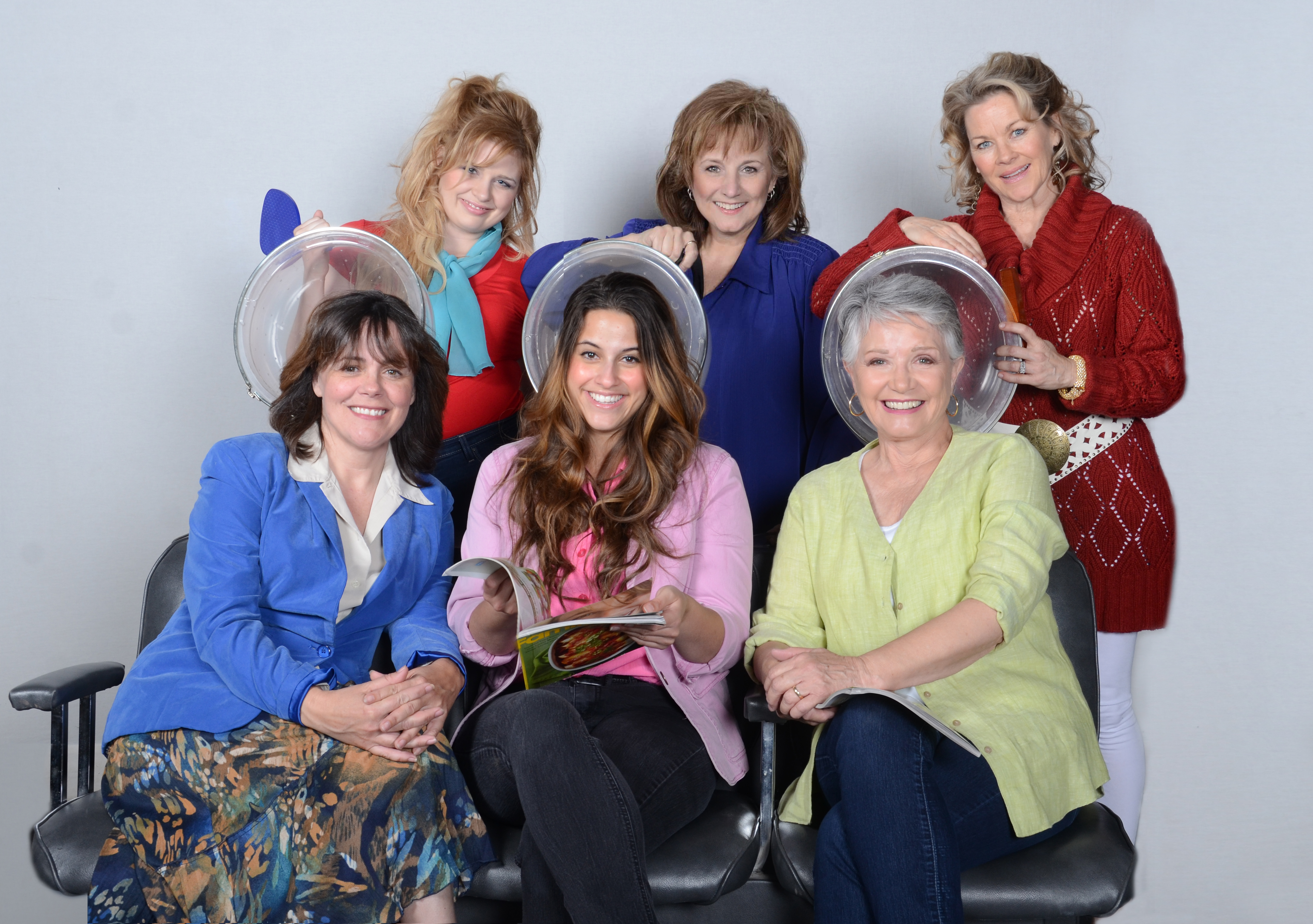 *****

JANUARY 2014. 4000 Miles. Actors Theatre.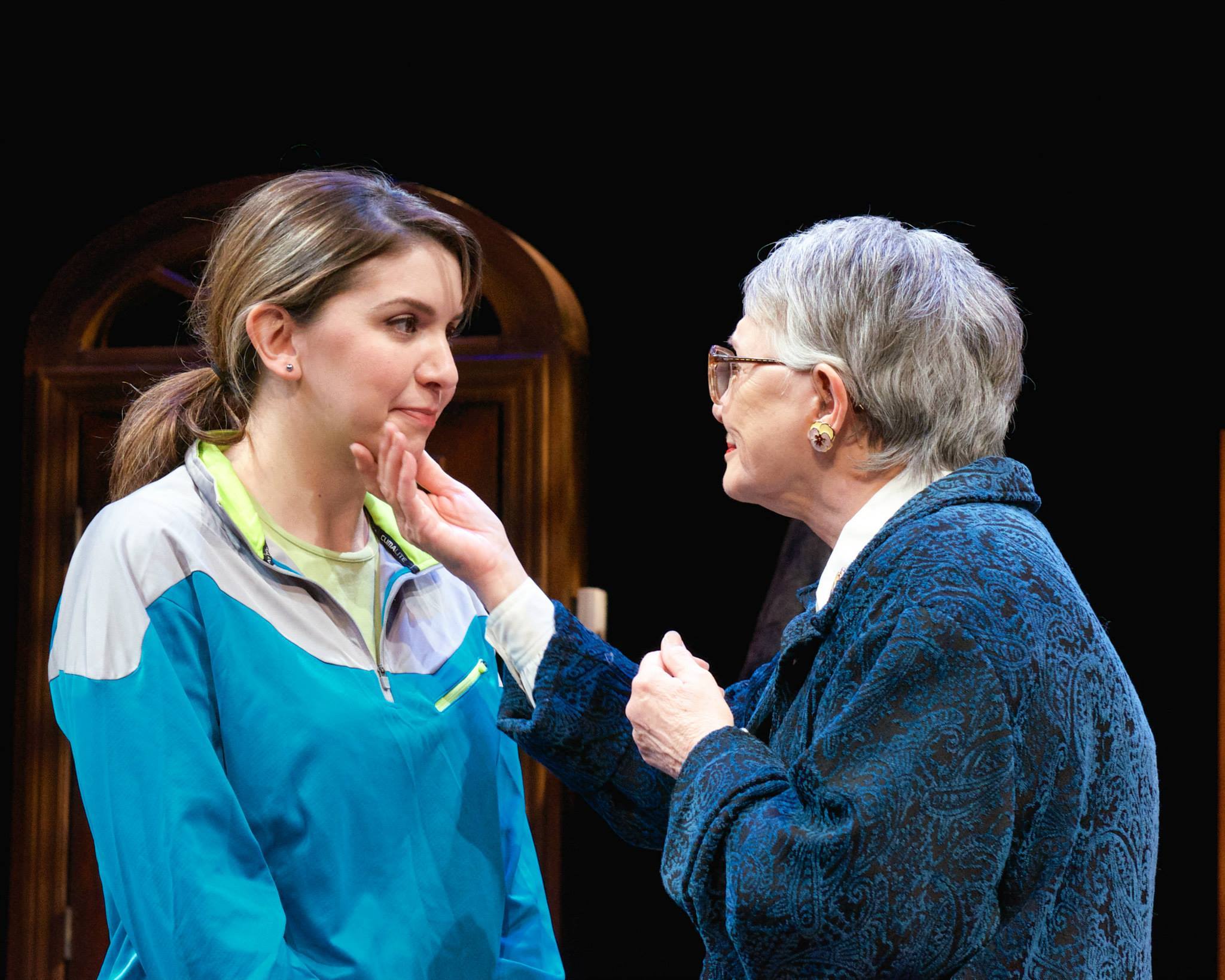 At the end of his cross-country bike trip, 21-year old Leo arrives unannounced at the Greenwich Village apartment of his 91-year old Jewish grandmother, Vera. As an overnight couch-surf turns into an extended stay, this compassionate and unsentimental play explores the funny, frustrating, and ultimately life-changing relationship between a grandson learning to face his life and a grandmother who is starting to forget hers.
REVIEW by Kerry Lengel, The Arizona Republic/azcentral.com, Jan. 13, 2014.
It's a different experience watching someone you know — or think you know — onstage from watching a stranger, no matter how talented.
This is one of the reasons Broadway comes under perennial criticism for stunt-casting Hollywood celebrities, particularly in such classic plays as Romeo and Juliet and Cat on a Hot Tin Roof. And it's understandable that veterans of the boards in New York might grumble to see plum roles go to Orlando Bloom and Scarlett Johansson. But for a first-timer dipping a toe in the theatrical waters, what a comfort it must be to have a familiar face serving as tour guide into the world of William Shakespeare or Tennessee Williams.
I was thinking about this after seeing Actors Theatre's excellent production of 4000 Miles on Sunday, Jan. 12, in a rare-for-Phoenix sold-out matinee.
This is the second show of the company's 2013-14 season and its first venture into the year-old Helen K. Mason Performing Arts Center, home to Black Theatre Troupe.
Last February, financial pressures forced Actors Theatre to cut its season short and end a two-decade-plus run as a resident company of the Herberger Theater Center. The company's survival was by no means assured, but this year it's back for a sojourn as a vagabond troupe as it searches for a permanent home.
And 4000 Miles, the Valley premiere of the Pulitzer-nominated 2011 play by Amy Herzog, is an example of what Phoenix will miss if this company's niche is allowed to go unfilled.
If you're new to Valley theater, 4000 Miles will be a finely acted, deceptively modest family drama highlighted by the performance of Patti Davis Suarez as a 91-year-old New Yorker who finds her 20-something grandson (a perfectly cast Devon Nickel) at her doorstep in the middle of the night.
An old-line lefty from the Greatest Generation's long-forgotten culture wars, Vera Joseph has trouble remembering, trouble listening without her hearing aids and trouble talking without her dentures. If you have seen a loved one of your own suffer in decline, you may wince to see Davis Suarez gingerly rise from the sofa, hobble to the door or grow frustrated when she can't find her "words."
And if you have experienced grief or the frustrations of family feuds, you will wince yourself, and laugh as well, as Vera and young Leo tiptoe around their past and their secrets until they come to a quiet meeting of the minds (with a little help from some entirely non-medical marijuana, in a hilarious and touching scene after intermission).
On the other hand, you will have a different experience if you have seen Davis Suarez in Actors Theatre's Doubt and Dead Man's Cell Phone, Phoenix Theatre's Company and Nine and, most recently, Theatre Artists Studio's Becky Shaw.
In her youth, Davis Suarez sang and danced on Broadway herself, then left New York for a second career as a TV reporter and anchor. She moved the Valley with her husband in the 1990s to become one of our finest character actors, offering surprising turns as powerful, sometimes bracingly acerbic women in dramas, comedies and musicals. (Her delivery of Sondheim's "The Ladies Who Lunch" holds its own with Elaine Stritch's, and that's saying something.)
Davis Suarez is an actress who can play roles years younger than herself, but here she plays one much older and plays it with grace and dignity and no trace of vanity that would break the spell of verisimilitude onstage. And so this is even more of a bravura performance than first meets the eye.
Theater, of course, is a team sport, and the star of this show gets more than convincing support from her younger castmates, two of them making their Actors Theatre debuts. Nickel (Nearly Naked Theatre's Equus) brings a nouveau-hippie charm to his role as a Gen-Y idealist who's just finished a cross-country bike ride, while Courtney Weir (Stray Cat Theatre's The Flick) and Keilani Akagi (Phoenix Theatre's Rent) add some angst and sass, respectively, as a pair of young love interests.
With an effectively naturalistic production design and strong direction by Matthew Wiener, Actors Theatre's longtime artistic director, "4000 Miles" is a drama that draws on everyday life to find moments of humor and pathos. It represents the kind of work that probably would not be performed in the Valley by any other company: a compelling contemporary drama, but one without any particular gimmick or brand-name recognition, performed with passion and integrity by top local talents.
It's the kind of theater that deserves a home.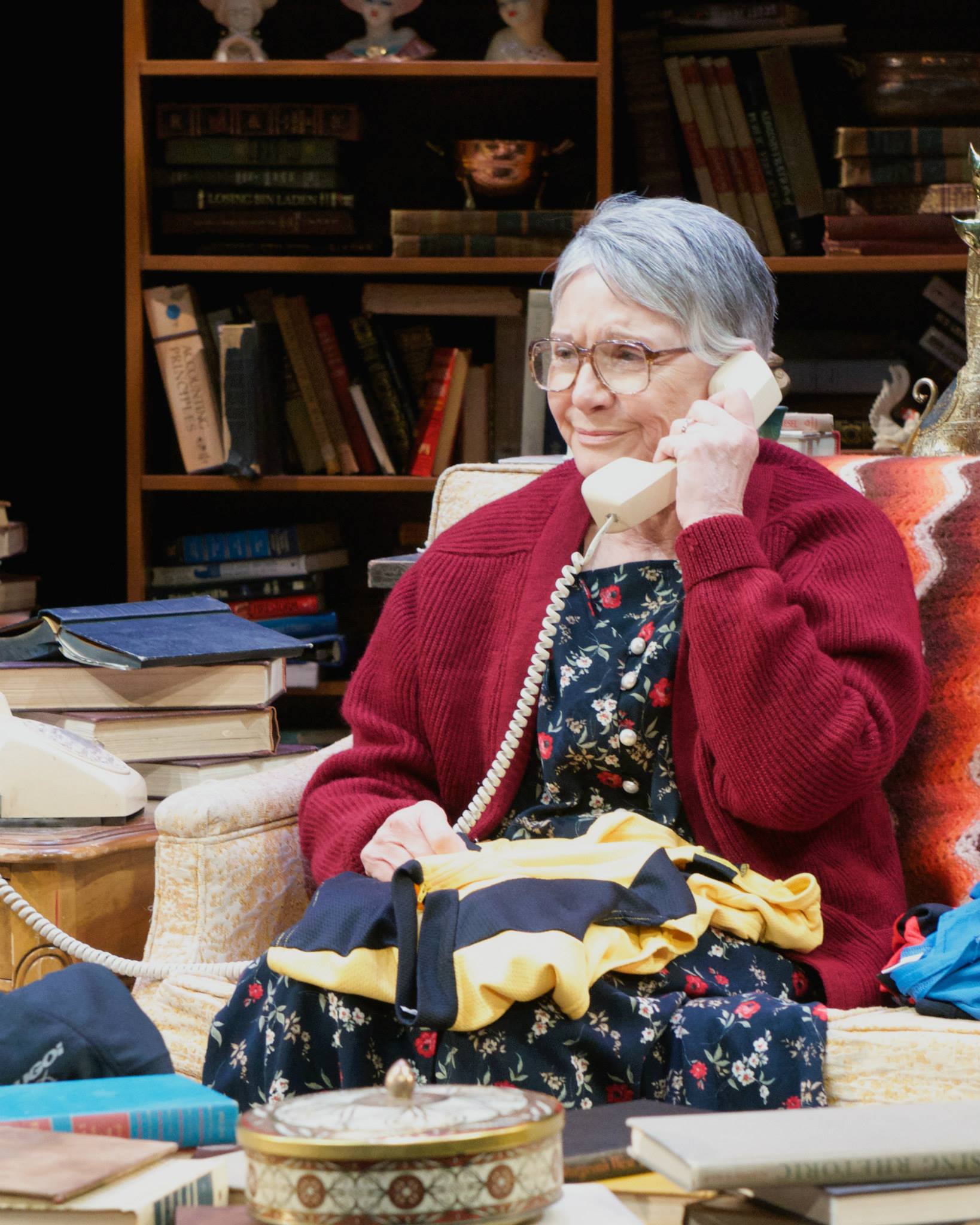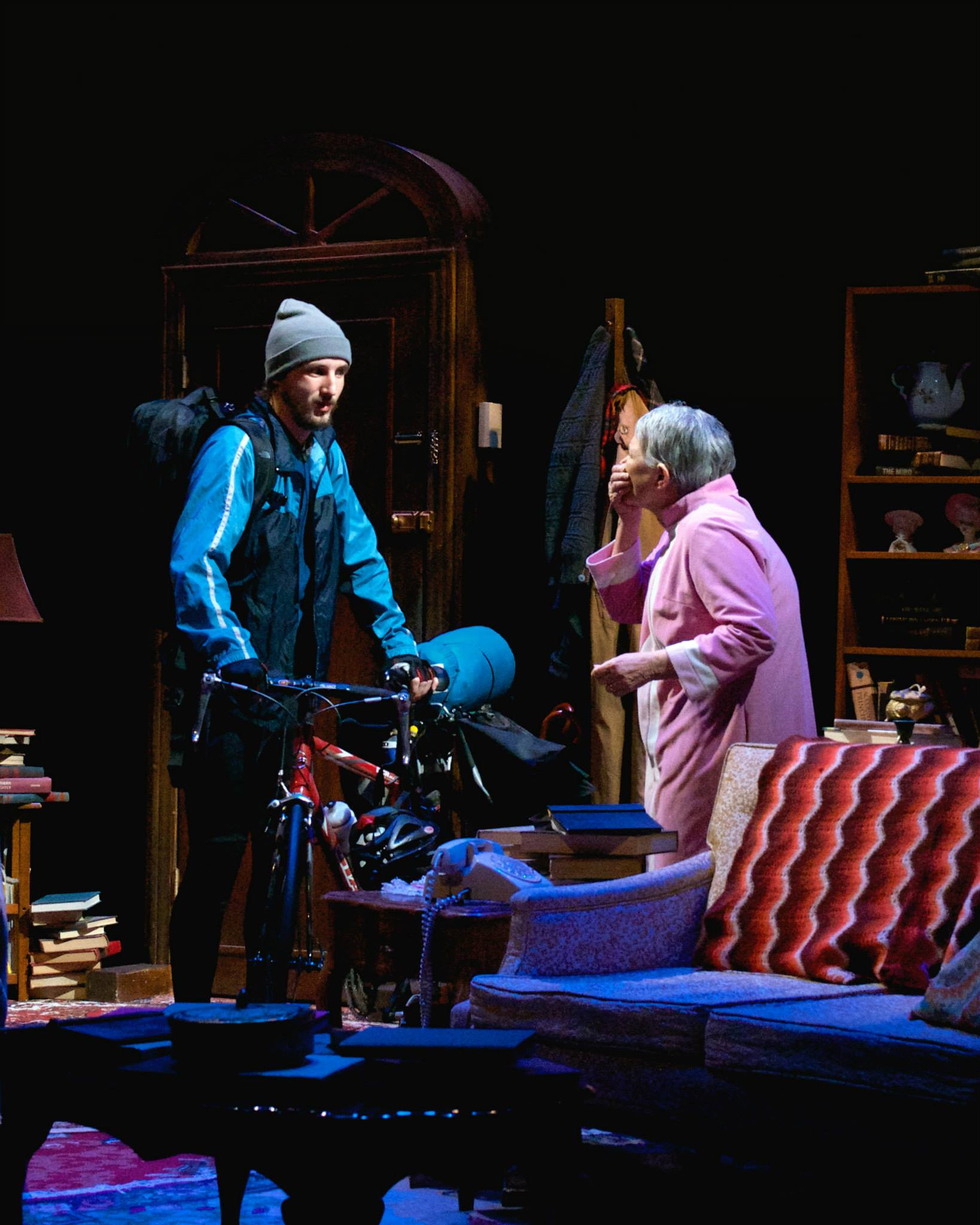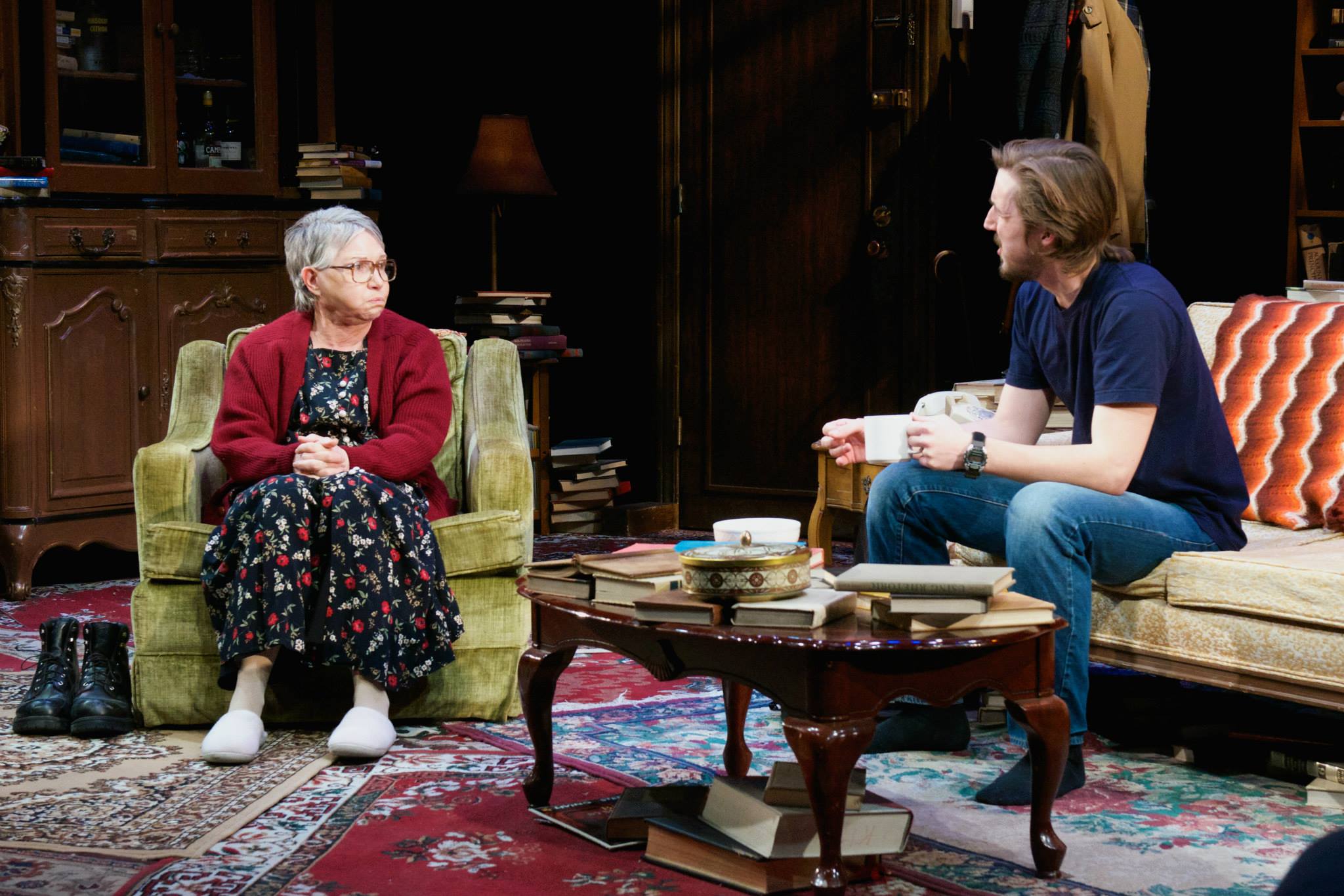 2012. "Dead Man's Cell Phone." Director: Matthew Wiener.
Patti plays the mother of a dead man in Sarah Ruhl's dark comedy. It resulted in a batch of critical raves for her collection.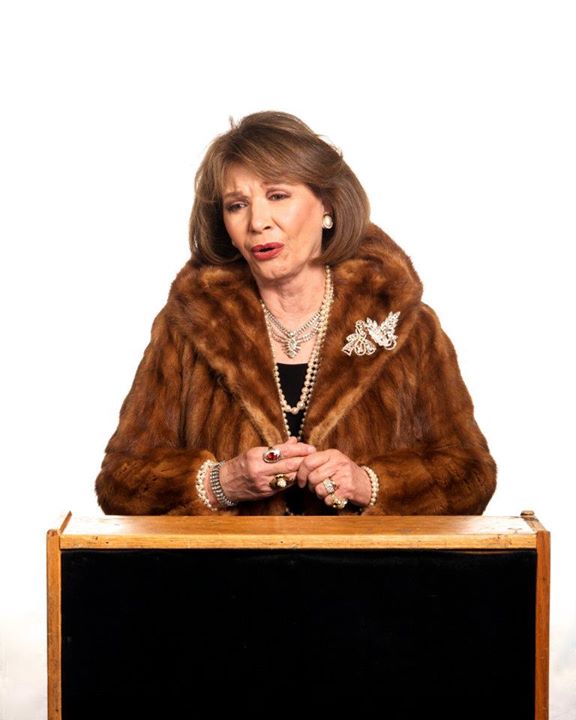 2007. Augusta. Actors Theatre