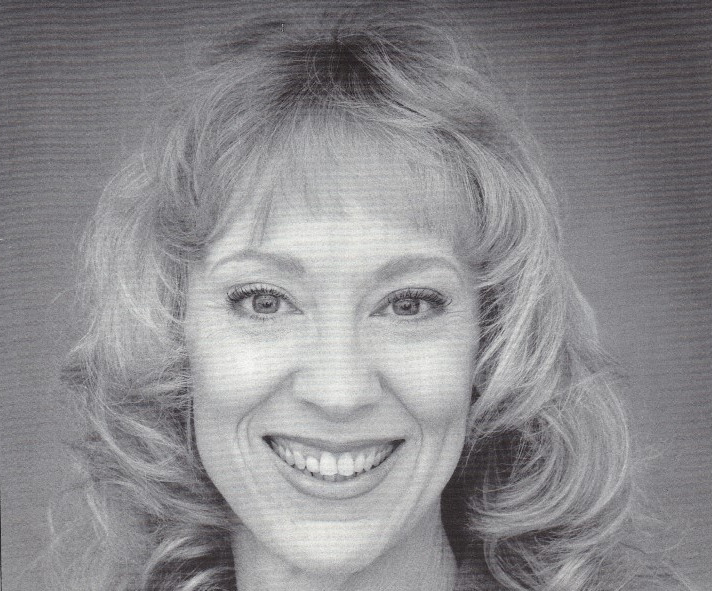 A CRITIC REMINISCES
I tend to think of Susan Miller Dee as an iconic actress. Probably because over the years of our professional relationship, she behind the lights, me in a theater seat, she tended to mop up the stage in iconic roles.
There was her Miss Mona in The Best Little Whorehouse in Texas, Sister Robert Anne in Nunsense, Nancy in Oliver!, Sally Bowles in Cabaret and her Lady Macbeth, Juliet and Calpurnia in the Shakespeare plays. And, oh, yes, the Succubus in Vampire Lesbians of Sodom.
No one can say she wasn't versatile.
We haven't seen as much of Susan of late as we would like, but what we've seen is … well, an iconic memory.
PHOTOGRAPHS, REVIEWS & THE KITCHEN SINK
Susan's Resume:
Music Theatre of Arizona
Fiddler on the Roof
With Theodore Bikel. Yenta/ Fruma Sera 1991
Theater League/Actors Lab
Nunsense, Sr Robert Anne 1991/ 2000.  Zoni award. ( best actress )
Nunsense ll Sr Robert Anne 1992
Hello Mudda Hello Fadda Multiple Roles 1992/1995.  Zoni nomination
Arizona Jewish Theater
Cutting Crosstown. Multiple roles 1993*. *. Zoni Nomination
Actors Lab
Macbeth. Lady Macbeth 1980
Julius Caesar. Calpurnia 1980
Comedy of Errors. Adriana 1980
A Passion Play. Mary 1980
Romeo and Juliet. Juliet 1981
Love's Labour's Lost. Multiple roles 1981
Two Gentlemen of Verona. Sylvia/lucetta 1981
Phoenix Theater
My Fair Lady. Dancer/chorus. 1978
Oliver. Nancy 1978
Scrooge. Multiple roles 1978
Cabaret. Sally. 1978
Annie Get Your Gun. Dolly 1979
Gypsy. June 1979
Oliver. Mrs Sourberry 1986
Best Little Whorehouse in Texas Miss Mona 1987
The Miser. Frosine 1988
Angry Housewives. Bev 1988
Women Behind Bars. Gloria 1988
Vampire Lesbians of Sodom. Succubus. 1989
Knock Em Dead. Lota. 1990
The Crucible. Ann Putnam. 1990
It's a Wonderful Life Multiple Roles. 1994
Hello Mudda Hello Fadda Multiple Roles. 1995
A….My Name is Still Alice Woman. 1997
3rd Street Theater
Come Back to the Five and Dime. Juanita. 1989
Nine. Louisa. 1990
Stagebrush Theater
Finishing Touches. Felicia. 1977
Day After the Fair. Sarah. 1977
Slow Dance on the Killing Ground. Rosie. 1977