2015. Sweet Charity.
Courtesy of YouTube: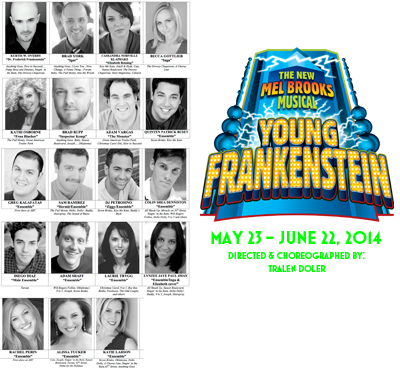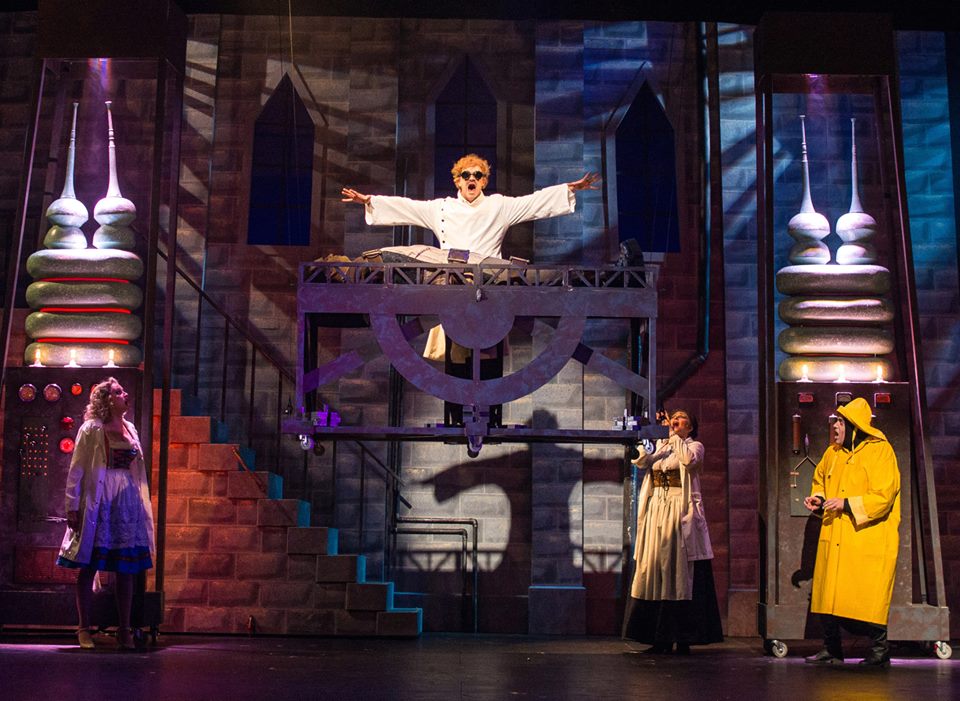 JUNE 2014 Young Frankenstein. Director-Choreographer: Tralen Doler. Music Director: JR McAlexander. Cast: Kurtis W. Overby, Brad York, Cassandra Norville Klaphake, Becca Gotlieb, Kathi Osborne, Brad Rupp, Adam Vargas, DJ Petrosino. Quinten Patrick Busey, Greg Kalafatas, Colin Shea Denniston, Diego Diaz, Adam Shaff, Laurie Trygg, Lynzee Jaye Paul 4Man, Rachel Perin, Alissa Tucker and Katie Larson. Scenic Design: Jack Magaw. Costume Design: Morgan Andersen. Lighting Design: Tim Monson.
Based on the Mel Brooks' 1974 hit comedy film of the same name, Young Frankenstein is monstrously good entertainment…and the only place you'll witness a singing and dancing laboratory experiment in the largest tuxedo ever made. Young Dr. Frankenstein attempts to complete his grandfather's work and bring a corpse to life. Together with his hunchbacked helper, his curvaceous lab assistant and his self-involved, madcap fiancee, Frankenstein succeeds, but not without scary and often hilarious complications. This wickedly inspired, sometimes bawdy musical has such memorable tunes as "The Transylvania Mania" and "Puttin' On The Ritz."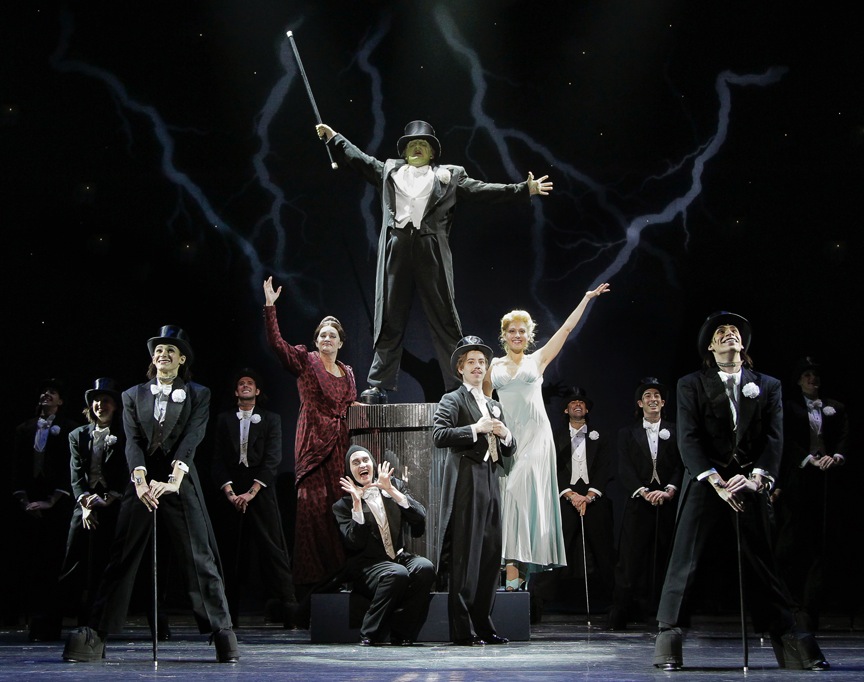 Review by Herbert Paine, broadwayworld.com, May 27, 2014:
Arizona Broadway Theatre gives life to Young Frankenstein in the musical adaptation of Mel Brooks' homage to the classic horror films of the 1930s.
The company surmounts the challenge that comes with any effort to breathe vitality into parody, particularly the Mel Brooks variety that thrives on shtick. Making shtick click and stick ain't easy! It requires a magical blend of comic timing, delivery, and over-the-top acting. In the hands of the right performers, the parody's punch lines and double entendres will resonate and the audience's endorphins will be off on a joy ride. Several noteworthy performances prove the point.
When Dr. Frederick Frankenstein (Kurtis Overby) arrives in Transylvania to continue the work of his infamous grandfather, it is Brad York's Igor that ignites the stage with a flurry of predictable punch lines and puns. He carries his hump with aplomb, and when he directs the Doctor to "walk this way," you know what's coming and relish it. It's vaudevillian and it's funny.
Becca Gottlieb gives a standout performance as Inga, who has been retained by Igor to serve as Frederick's lab assistant. Her stage presence is refreshing, her vocals are beautiful, and she mixes just the right blend of innocence and sexuality to make "Roll in the Hay" one of the show's highlights.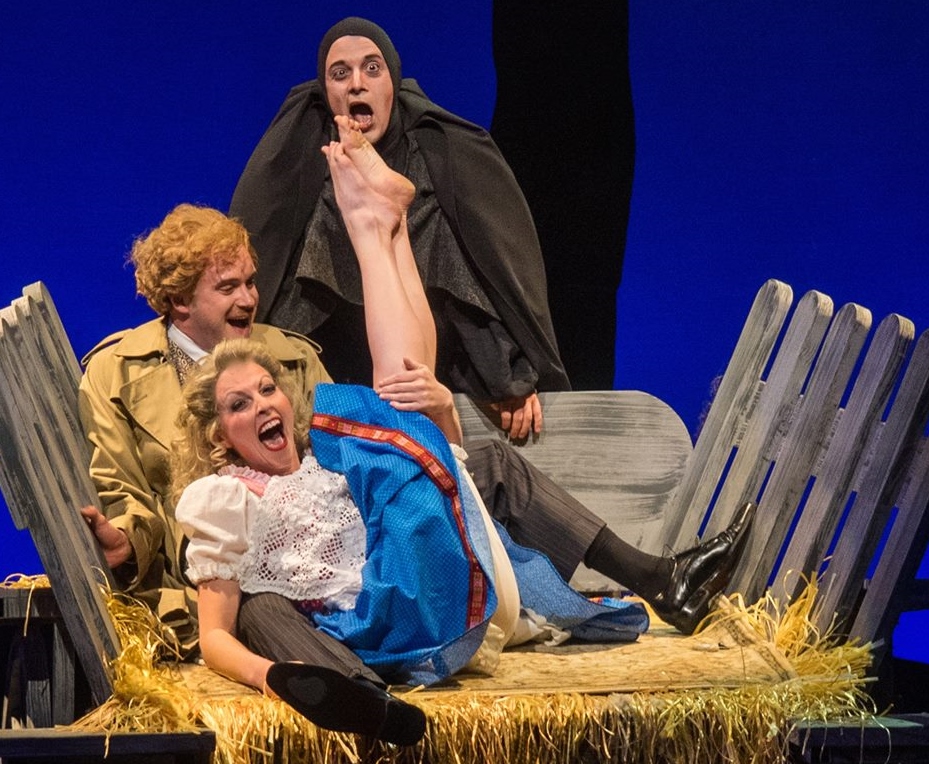 Frau Blücher, the forbidding presence that causes horses to neigh at the sound of her name, is skillfully portrayed by Kathi Osborne who shows her comic virtuosity in the semi-sorrowful rendition of "He Vas My Boyfriend."
The whole production knits together because of the inspired and masterful collaboration between Tralen Doler (director and choreographer) and his technical team, Morgan Andersen (costumes), Tim Monson (lighting), JR McAlexander (music) and Jack Magaw (scenic design).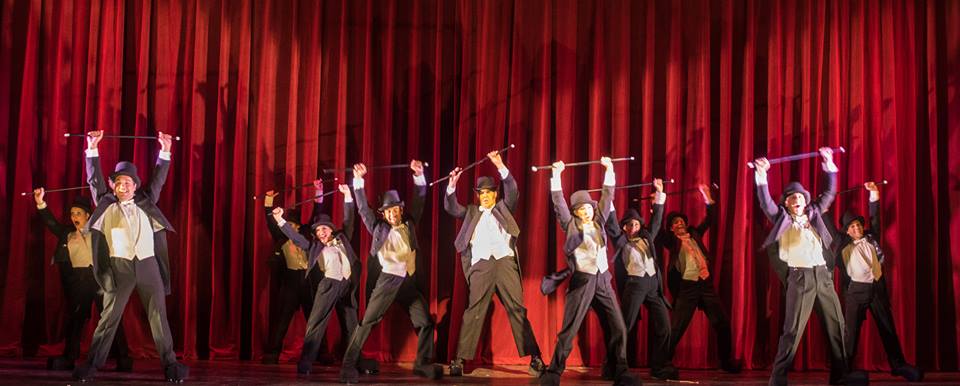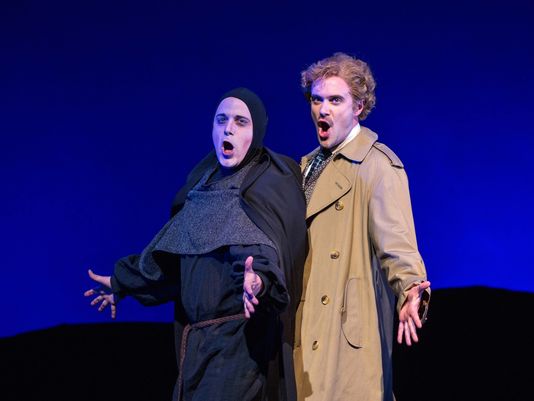 For David Appleford's review, go HERE
*****
APRIL 2014 The Secret Garden. Cast: Matthew Charles Thompson, Kaitlynn Kleinman, Madeline Alfano, Christian Bader, Morgan Goldberg, Tommy Cimato, Lizzie Tuten, Asher Angel, Trish Hart Ditsworth, Jesse Berger, Jordan Wolfe, Kathleen Berger, Matthew Curtis, Tony Blosser, Nancy Evans, Diane Schwan, Leonardo Altafini, Darren Friedman, Megan Buzzard, Joey Donnelly, Hannah Bentley, Matthew Krob, Marie Gouba, and Frances Bingham.
From the look of the production photos, this has to be one of the most gorgeously costumed musicals in recent memory.
For a closer look, there are 106 photos from the production on Arizona Broadway's Facebook Page. All photographs used here are courtesy of the Arizona Broadway Theatre.
Read Gil Benbrook's review at HERE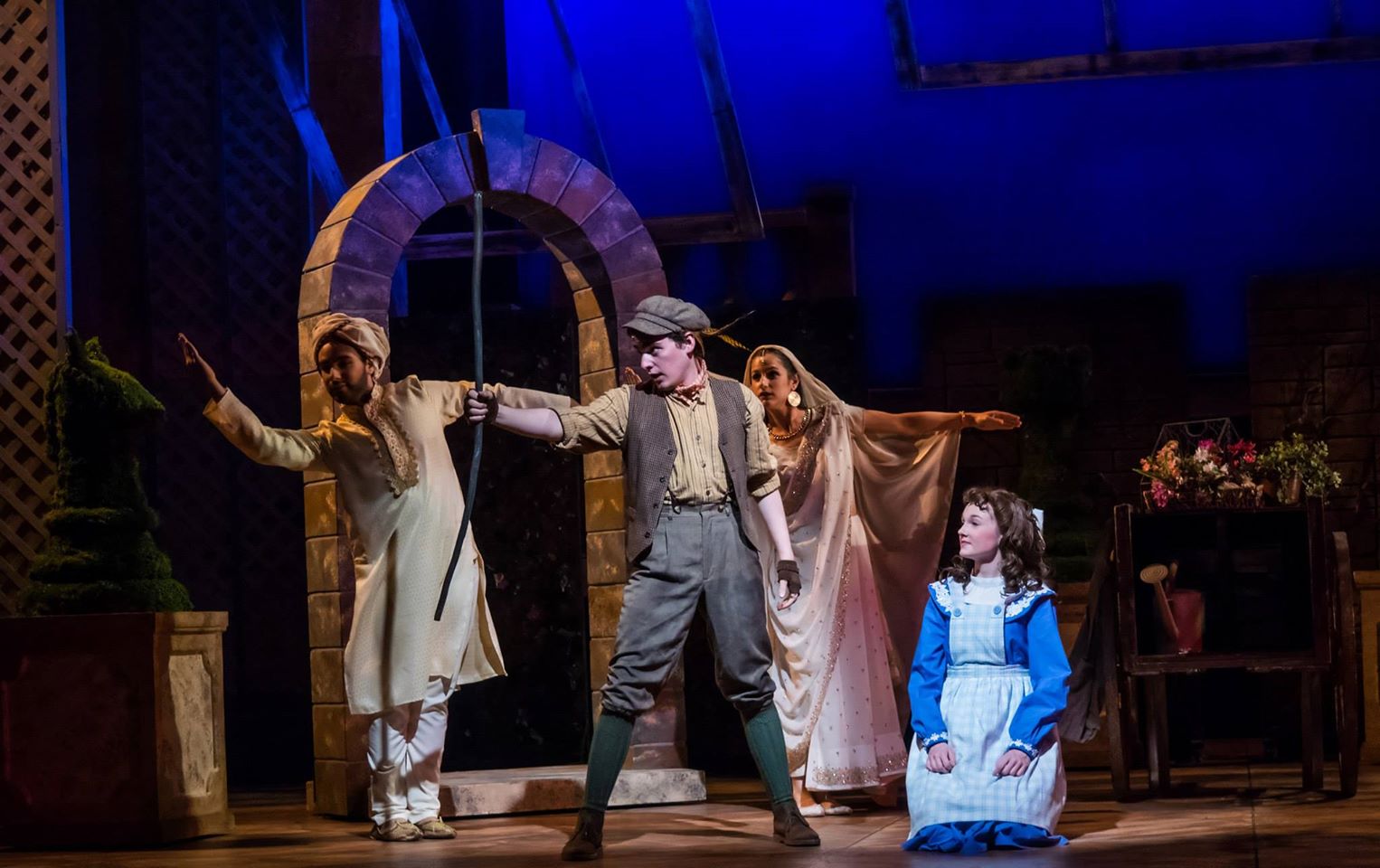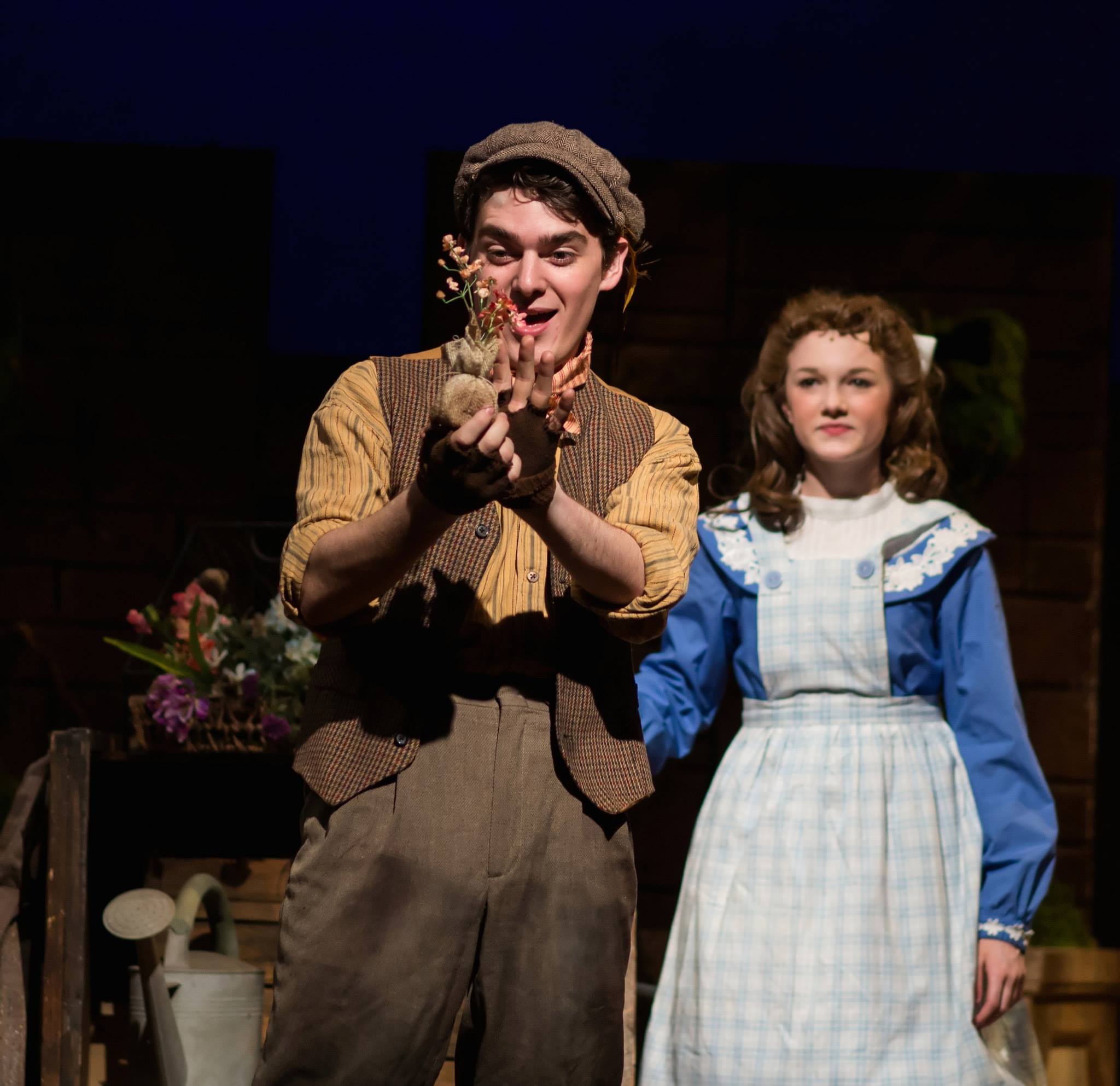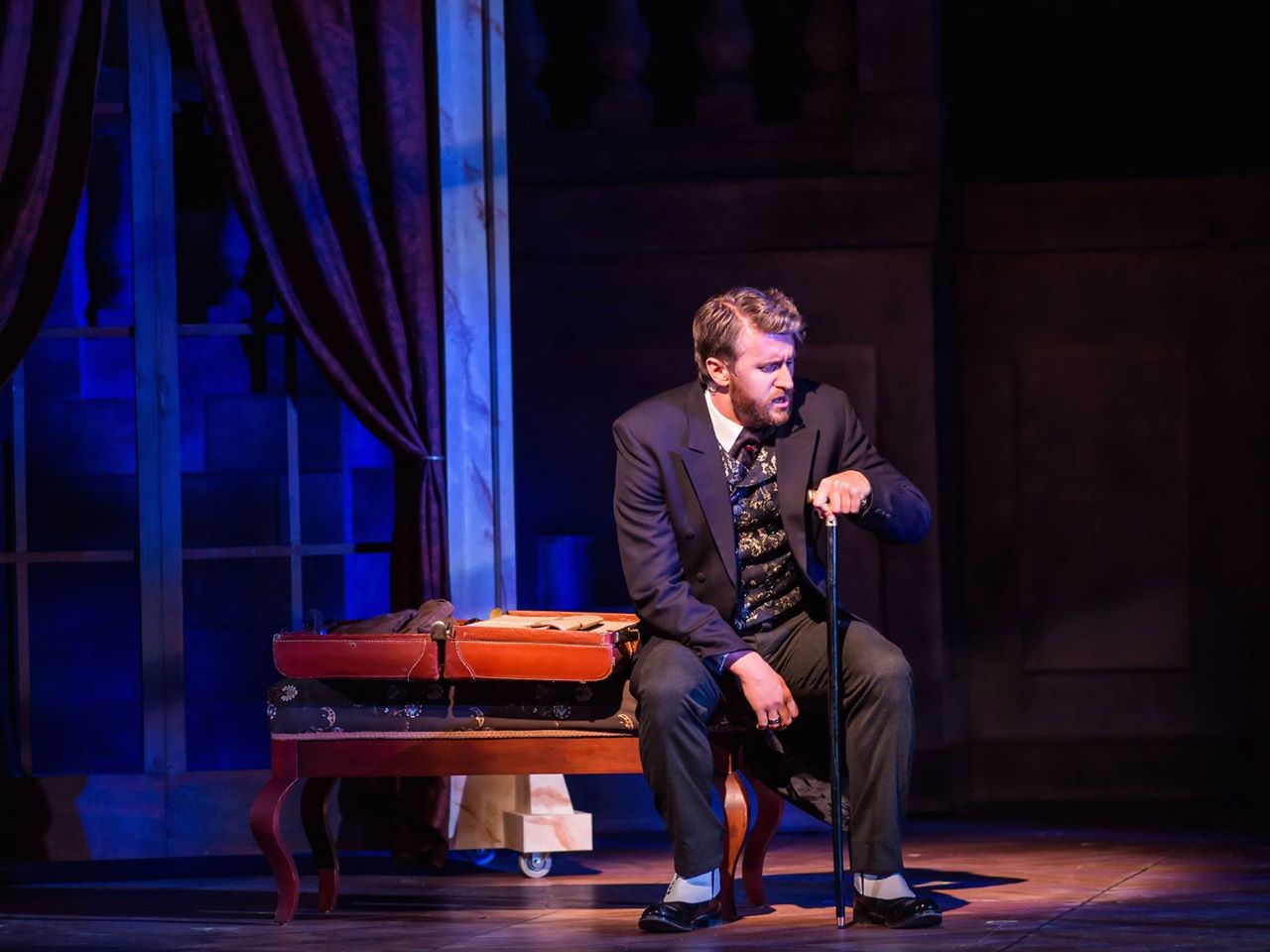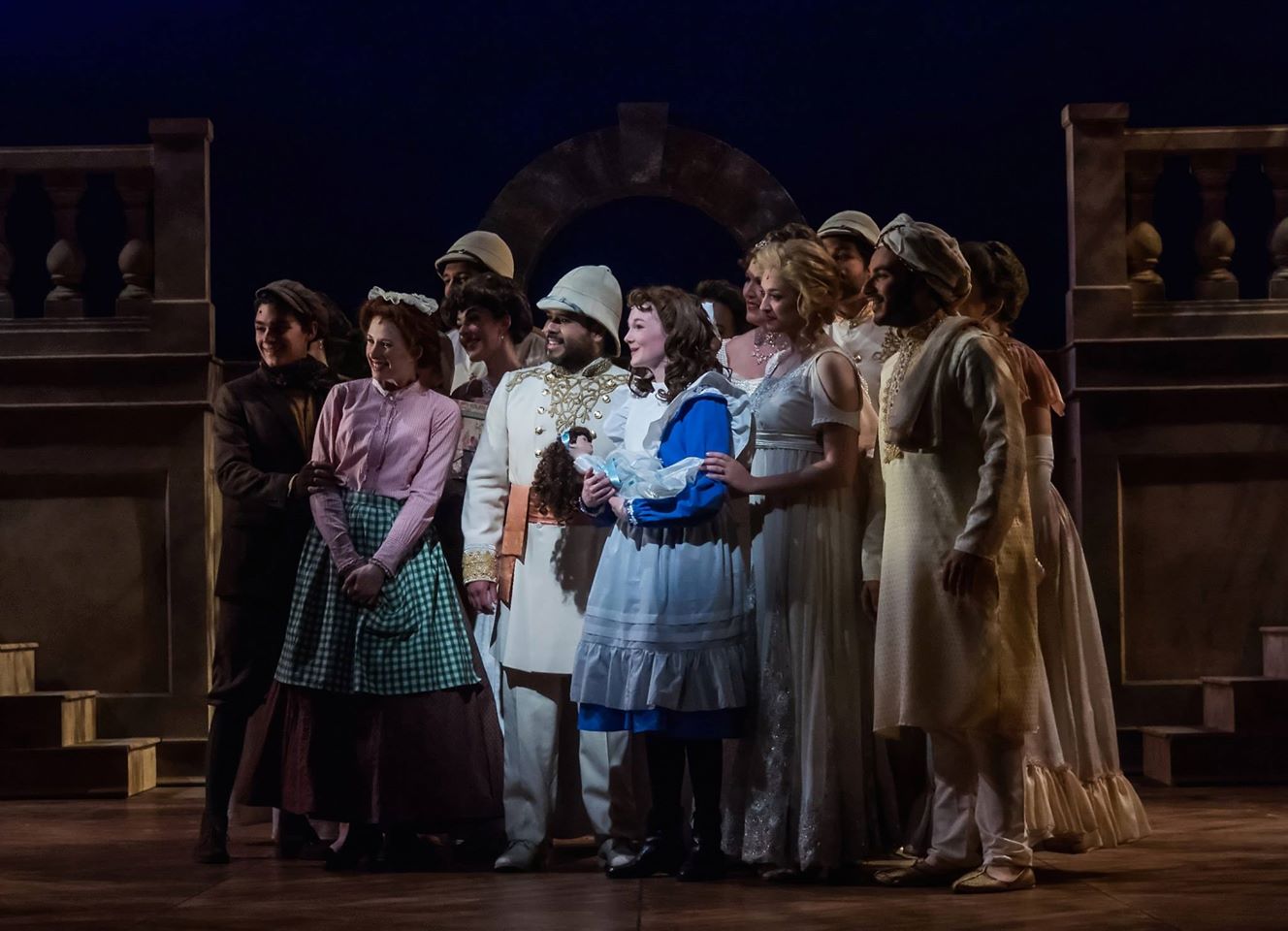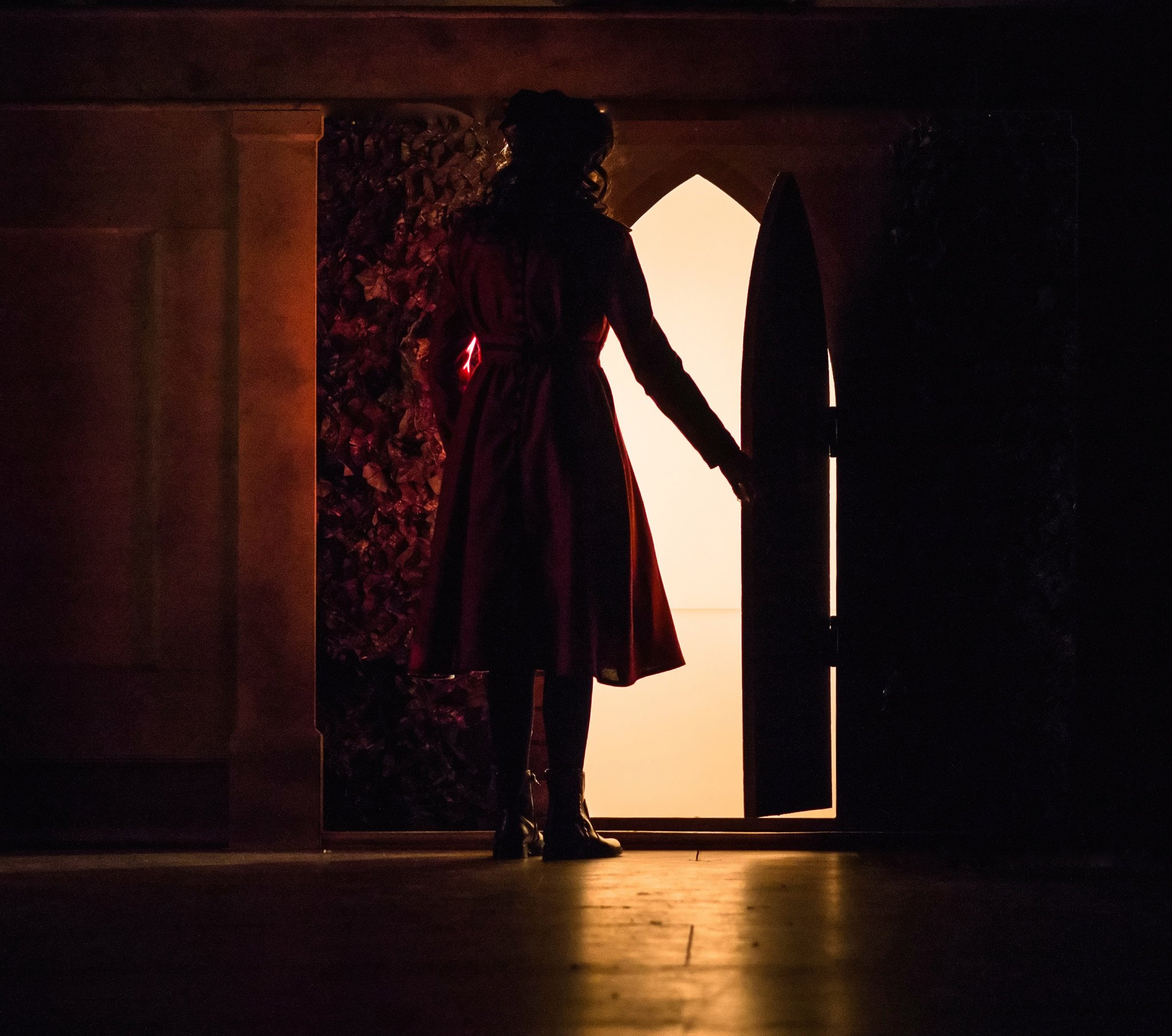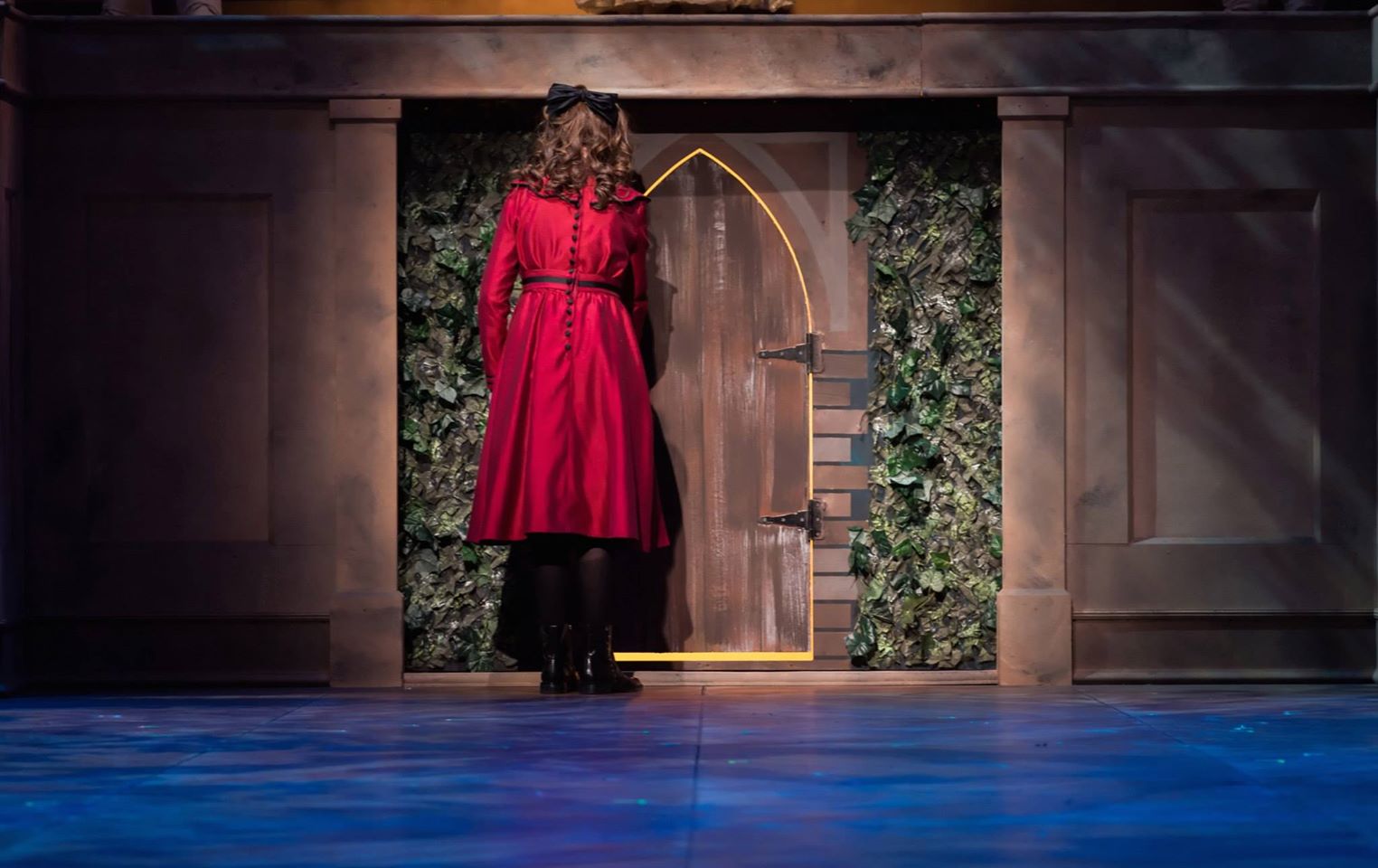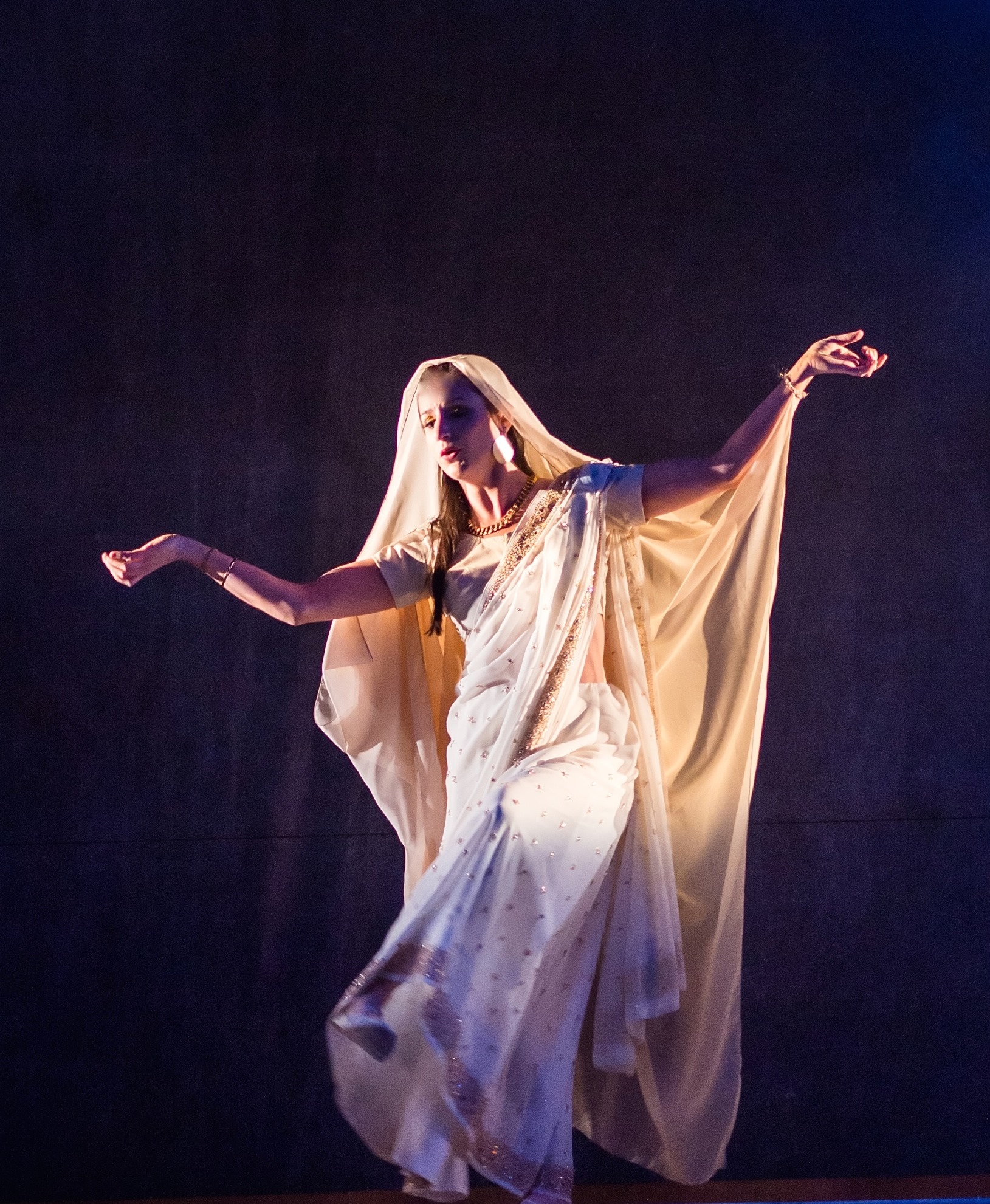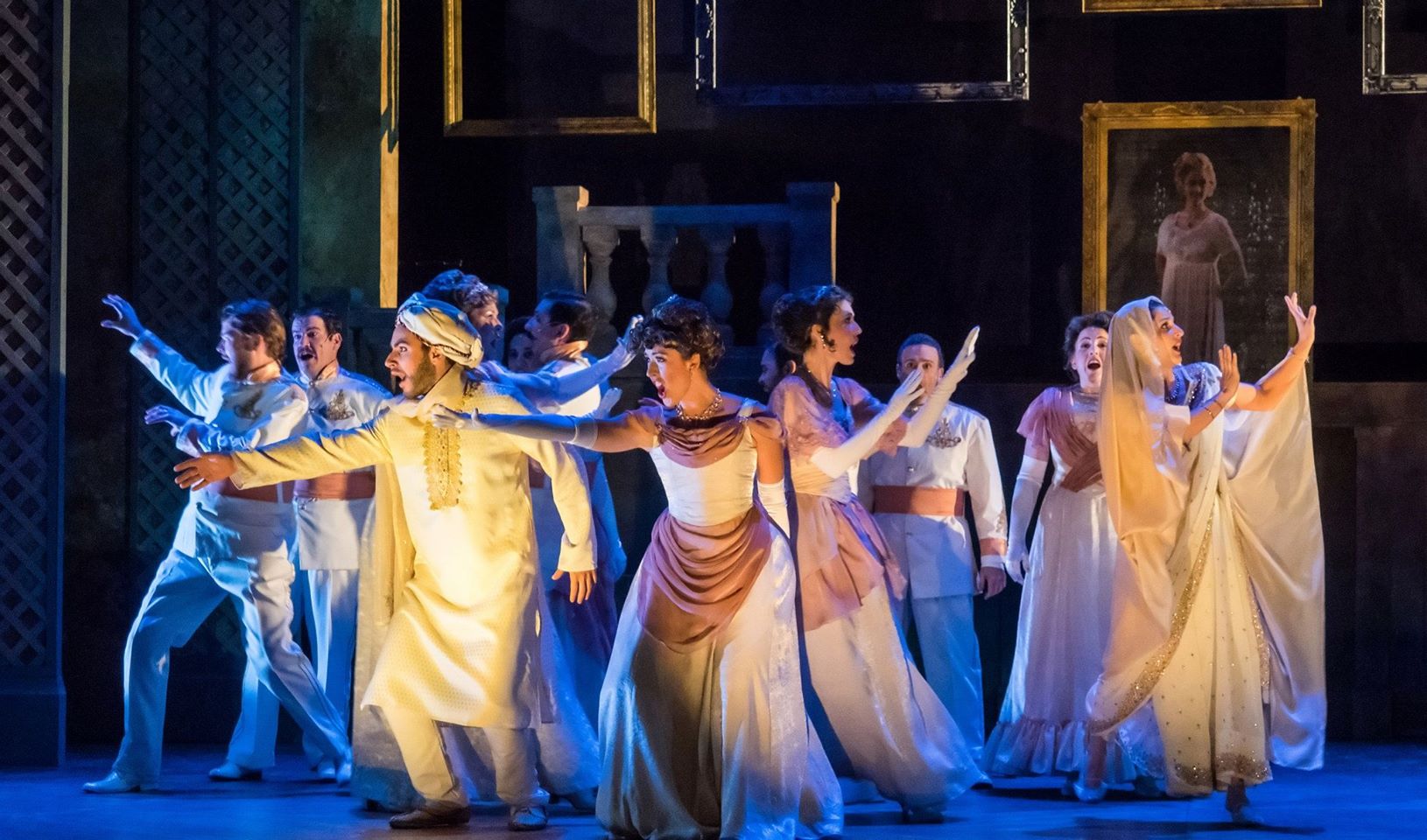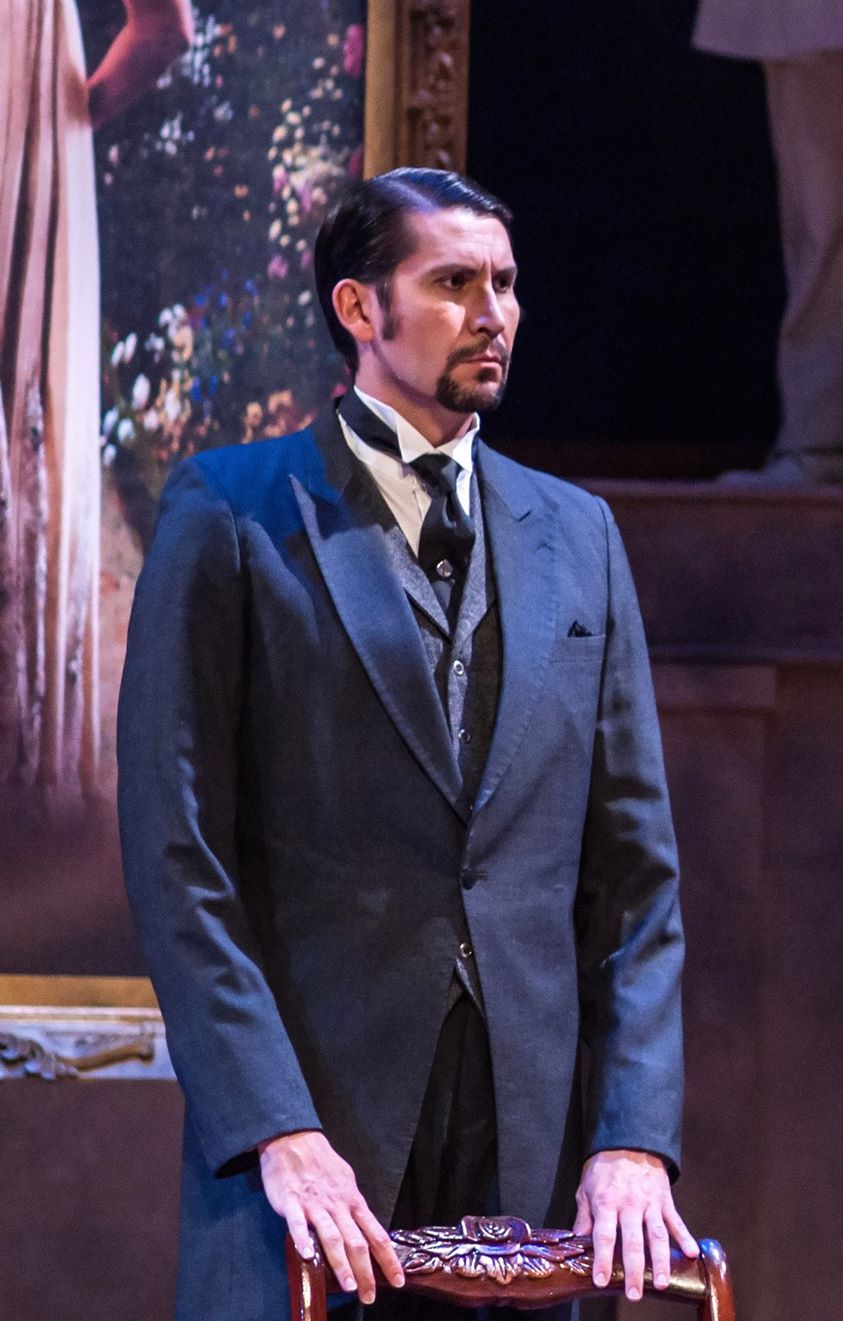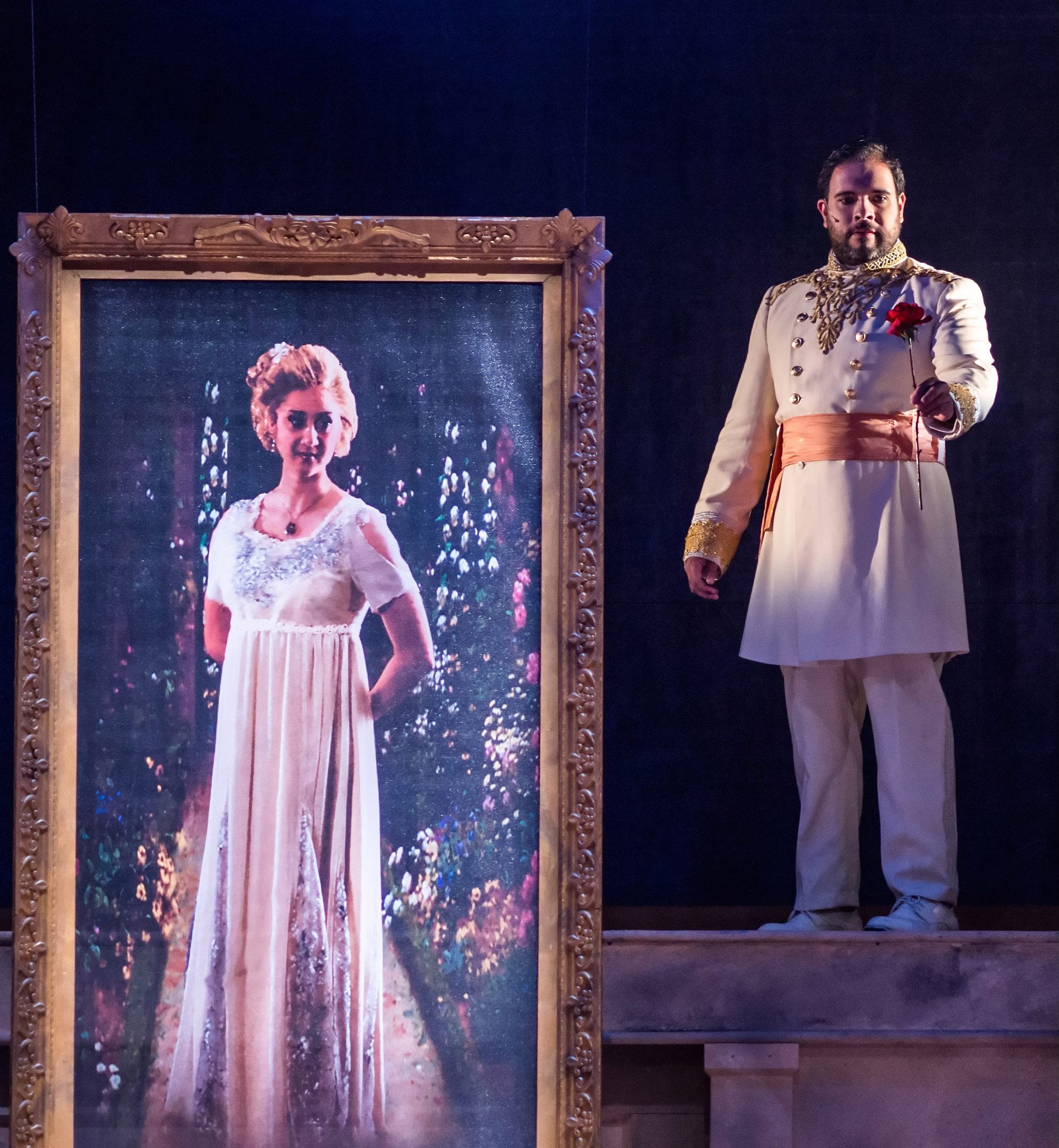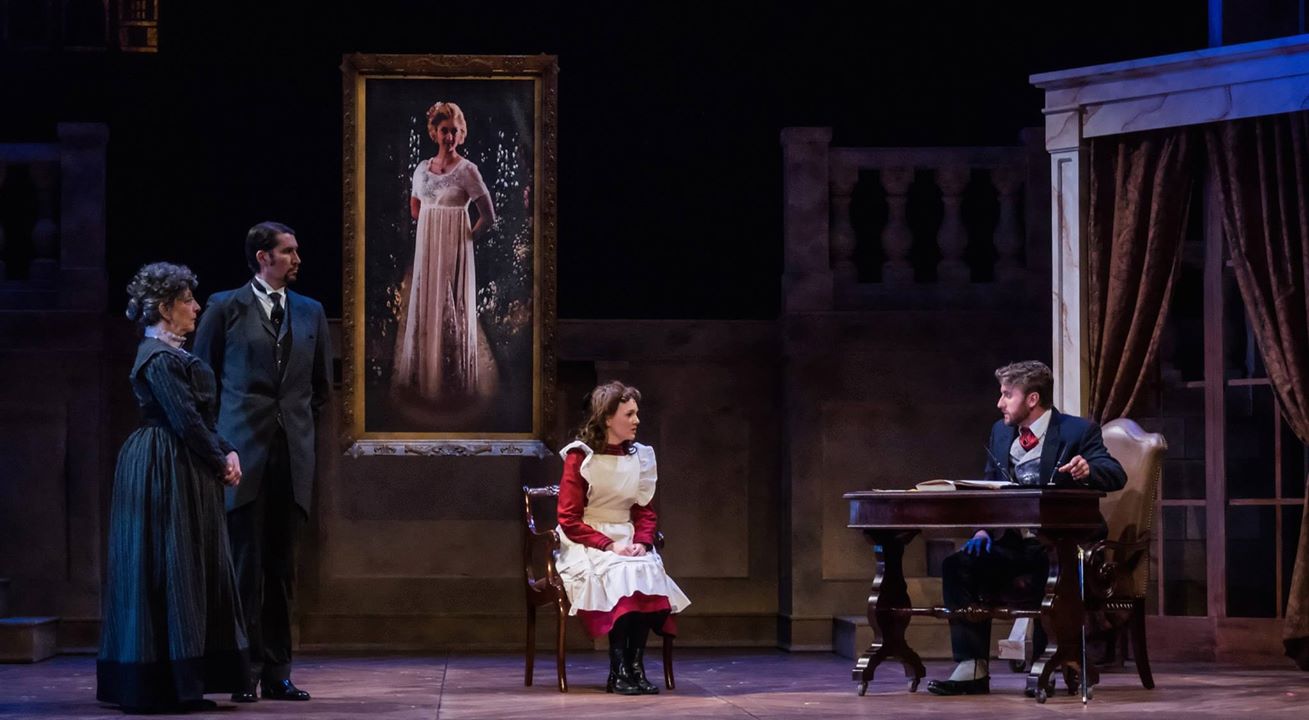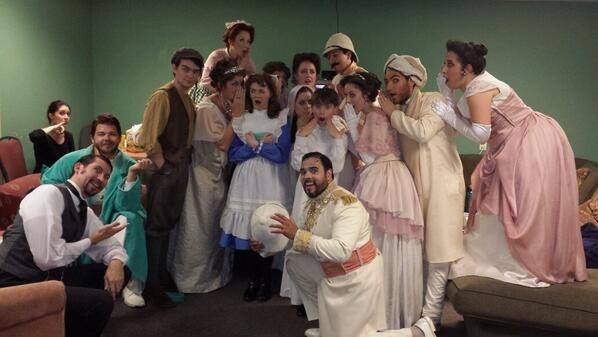 *****
FEBRUARY 2011.  My Fair Lady.  Director: James Ferraro. Cast: Jeannie Shubitz, Philip Peterson, Jacqueline Gaston. Choreographer: Laurie Trygg.
Jeannie Shubitz remembers … "An older gentleman came through the line, said some lovely things to me about the show, then tearfully took my hand and said: "I'm 94 years old, and this is likely the last show I will be able to see. And this was the performance of a lifetime." He then kissed me on the cheek, and I hugged him (I am of course crying too, at this point). Beautiful, humbling, and precious."