LIST OF PRODUCTIONS
1967-68 Generation, The Mousetrap, The Best Man, The Fantasticks, The Owl and the Pussycat, Hansel and Gretel, The Sign in Sidney Brustein's Window, No Exit, A Case of Libel, A View from the Bridge, What's New
1968-69 Love in E-Flat, The Threepenny Opera, The Time of Your Life, A Thousand Clowns, Chicago/Birdbath, The Subject was Roses, Lysistrata, A Delicate Balance, The Private Ear/The Public Eye, The Littlest Tailor, ABC Pinocchio
1969-70 Carnival, Dear Friends, Don't Drink the Water, A Day in the Death of Joe Egg, Rosencrantz and Guildenstern are Dead, A Man for All Seasons ,Have you any Dirty Washing, Mother Dear?, Spoon River Anthology, The Hobbit, The Dandy Lion
1970-71 You Know I Can't Hear You When the Water's Running, Summertree, The Price, Ceremonies in Dark Old Men, The Odd Couple, The Boys in the Band, Adaptation/Next/Calm Down Mother/Keep Tightly Closed in a Cool, Dry Place Celebration
1971-72 West Side Story, The Effect of Gamma Rays on Man-in-the-Moon Marigolds, Cyrano
1972-73 Conflict of Interest, Norman, Is That You?, Stop the World – I Want to Get Off!, Child's Play, The Gingerbread Lady
1973-74 Inherit the Wind, A Christmas Carol, Promenade, All, Jacques Brel Is Alive and Well and Living in Paris ,The School for Wives, Of Mice and Men
1974-75 A Streetcar Named Desire, Sherlock Holmes, The Hot l Baltimore, That Championship Season, Berlin to Broadway with Kurt Weill, The Taming of the Shrew, Diamond Studs
1975-76 The Dybbuk, The Sunshine Boys, Rashoman, Diamond Studs, The Sea Horse, The Devil's Disciple, Moonshine and Sassafrass
1976-77 In Fashion, Sizwe Banzi is Dead, Ah, Wilderness!, Vanities (Phoenix 1977-78), Jacques Brel Is Alive and Well and Living in Paris, Hamlet
1977-78 Pygmalion Slow Dance on the Killing Ground, Equus, Black Comedy/On the Harmfulness Of Tobacco, Shadow Box, Rodgers and Hart, Starting Here, Starting Now
1978-79 Cold Storage, A Christmas Carol, Tartuffe, The Royal Hunt of the Sun, Boesman and Lena, The Show Off
1979-80, A Flea in Her Ear, Twelfth Night, The Glass Menagerie, Father's Day, The Seagull, The Threepenny Opera
1980-81 The Rivals, Custer, Indulgences in a Louisville Harem, The Elephant Man, A Little Night Music, Talley's Folly
1981-82 The Rainmaker, A Christmas Carol, Waiting for Godot, Misalliance, As You Like It, The Gin Game, Tintypes
1982-83 What the Butler Saw, A Christmas Carol Journey's End, Mass Appeal, Uncle Vanya, The Dining Room, A Funny Thing Happened on the Way to the Forum
BEGINNING WITH THE 1983-84 SEASON, ALL SHOWS PERFORMED IN TUCSON AND PHOENIX
1983-84 A Streetcar Named Desire, Billy Bishop Goes to War, The Taming of the Shrew, Our Town, 'night, Mothe,r Quilters
1984-85 And a Nightingale Sang, Master Harold…and the Boys, The Learned Ladies, Death of a Salesman, Goodbye, Freddy, The Robber Bridegroom
1985-86 Fool for Love, The Real Thing, Galileo, The Government Inspector, Private Lives, My Fair Lady
1986-87 The House of Blue Leaves, A Delicate Balance, The Matchmaker, The Marriage of Bette and Boo, Glengarry Glen Ross, You Can't Take It With You
1987-88 Candide, Great Expectations, Sizwe Bansi is Dead, On the Verge, The Tempest, Taking Steps, Dreamers of the Day
1988-89 Cat on a Hot Tin Roof, Under Milkwood, I'm Not Rappaport, Arms and the Man, Steel Magnolias, A Walk in the Woods
1989-90 Quilters, The Cocktail Hour, The Boys Next Door, The Importance of Being Earnest, Fences, The Road to Mecca
1990-91 Amadeus, Loot, The Price, The Holy Terror, The School for Wives, Other People's Money
1991-92 She Stoops to Conquer, Ain't Misbehavin', Who's Afraid of Virginia Woolf?, The Heidi Chronicles, Minor Demons, Sea Marks
1992-93 One Crazy Day or The Marriage of Figaro, The All Night Strut!, Nora, Fertility Rights, M. Butterfly, Willi, An Evening of Wilderness & Spirit
1993-94 Shadowlands, Dreams from a Summer House, The Seagull, Death and the Maiden, Some Enchanted Evening: The Songs of Rodgers & Hammerstein, Lips Together, Teeth Apart
1994-95 Noises Off Blues in the Night, The Old Matador, Dancing at Lughnasa, Dracula, The Convict's Return, Oklahoma! (with Phoenix Symphony)
* DRACULA. Playwright: Steven Dietz. Based on the novel by Bram Stoker. Director: David Ira Goldstein. Cast: Patrick Page, Suzanne Bouchard, Jeff Steitzer.
Photographs copyrighted by Tim Fuller.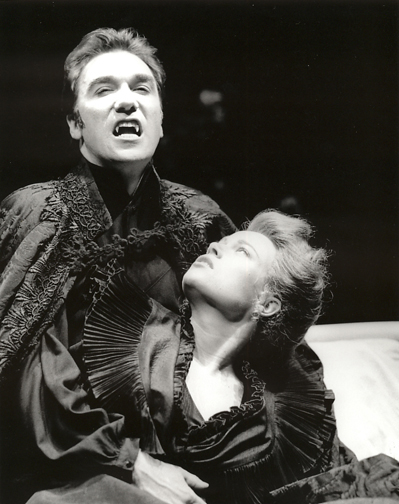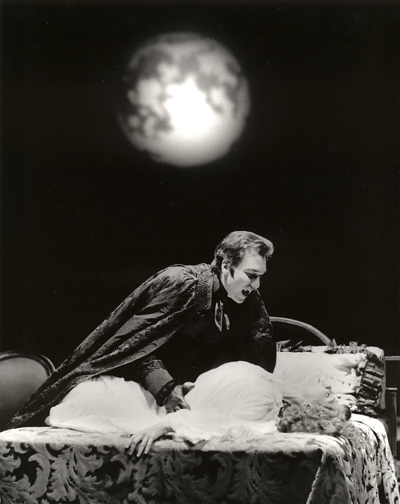 *****
1995-96 A Midsummer Night's Dream, Little Shop of Horrors, Fires in the Mirror: Crown Heights, Brooklyn and Other Identities, Candida, A Perfect Ganesh , Private Eyes, Shakespeare for My Father
1996-97 The Two Gentlemen of Verona, Three Tall Women, Swinging on a Star: The Johnny Burke Musical, La Malinche, The Illusion, Seven Guitars
1997-98 Othello (with the Royal National Theatre), Blithe Spirit, Valley Song, Five Guys Named Moe, The Heiress, Rocket Man, Scapin
1998-99 Picasso at the Lapin Agile (also performed in Scottsdale), Long Day's Journey Into Night, The Gershwins' Fascinating Rhythm, Blues for an Alabama Sky, How I Learned to Drive, The Last Night of Ballyhoo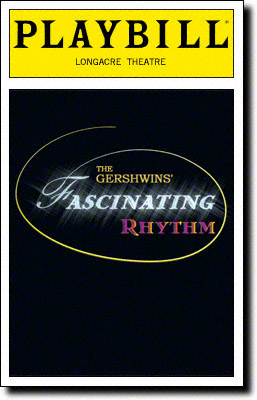 * KYLE LAWSON'S REVIEW OF 'THE GERSHWINS' FASCINATING RHYTHM' IN THE ARIZONA REPUBLIC, JAN. 8, 1999
The Gershwins' Fascinating Rhythm opens on a tangle of writhing bodies, underscored by pulsating lights and throbbing bass beats in the musical score.
Purists feel their hackles rise.
It is George and Ira Gershwin repackaged as an MTV moment. The great songwriters of the '20s and '30s are rudely jerked from their era and grafted onto the frenetic, politically incorrect, gender-confused tail-end of the 1990s.
Rudely? Some would say crudely.
In the 90 minutes that follow, Arizona Theatre Company audiences are treated to some of the finest popular songs ever written, reinterpreted for modern sensibilities by director Mark Lamos in a style that runs the risk of offending as many as it impresses.
It may be – and in this critic's opinion is – one of the finest musical revue ever staged in Phoenix, but it isn't the Gershwins as heard on The Lawrence Welk Show or at a performance by the New York Philharmonic.
The brothers never intended Isn't It a Pity? to be sung as a lesbian love duet or They Can't Take That Away From Me as a gut-wrenching tribute to those who have succumbed to AIDS-related illnesses. Slap That Bass wasn't written as a sly dig at the excesses of overtly sexual choreographers.
Yet here they are, tricked out in riffs and scats that owe more to Michael Bolton and Mariah Carey than to Paul Whiteman and Ella Fitzgerald.
Or is it that they just seem that way? Arranger Mel Marvin and orchestrator Larry Hochman haven't tampered with these musical icons as much as one might think. Yes, there's a country tinge to But Not for Me, an echo of Stomp underlying I Got Rhythm, a homage to Rent in the way the cast belts out Hang on to Me, but these are not radical overhauls.
If anything, the opposite is true of evergreens such as I've Got a Crush on You, Someone to Watch Over Me, Embraceable You and Nice Work If You Can Get It. They may depart slightly from the norm in tempo and phrasing, but the songs remain recognizably, intrinsically Gershwin.
What Lamos and his designers have done is take melodies written anywhere from 60 to 80 years ago and give them a presence that visually and aurally is as up-to-date as a VH-1 special or morning drive time with Beth and Bill on KEZ-FM. It doesn't go too far; it's not hip-hop, arena rock or gangsta rap. It goes just far enough to make a contemporary listener believe the Gershwins were not only of their time but for all generations.
The cast of The Gershwin's Fascinating Rhythm is as young as its creators' take on the music. Or maybe that too is an illusion. The talent on display at the Herberger Theater Center doesn't reach that level without some heavy-duty honing.
Sara Ramirez's voice, to point out one of the evening's more delectable treats, may be a gift from the gods, but the wrapping – the way she takes a song, colors it, shapes it, plays around with it in a voice that is like terry cloth, soft and thick and a little rough to the touch – is distinctly her own.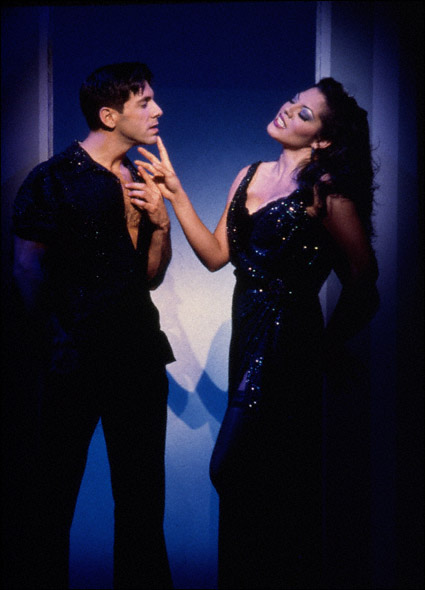 Nor did dancer Jill Nicklaus come from the womb knowing how to wrap her long legs around a dance partner that way or the single-name Jillian rise from the cradle with that incredible scatting. Kena Tangi Dorsey's comic skills took polishing. David Elder and Romain Fruge needed some life experience to be able to add that kind of nuance to their melodies.
If these are gifts, then they are the gifts of hard work as much as genes. No, "new" may be a better description of the cast. Although their resumes list everything from Titanic to Jelly's Last Jam to a Madonna tour, these are not familiar faces. Well, Elder's is, sort of; he played baseball player Joe Hardy in Jerry Lewis' production of Damn Yankees that stopped at Gammage Auditorium a couple of years ago.
If The Gershwins' Fascinating Rhythm lands on Broadway as planned, that anonymity is doomed. The Big Apple and its media have a way of embracing talent if only for a month or two.
Collaboration never has seemed as important as it does here. Credit Lamos and Marvin with the concept and Lamos with the tight, pacey production, but it is the designers who earn equal billing with the cast.
Would this revue be as satisfying, as awe-inspiring, without Paul Tazewell's colorful costumes, Cynthia Kortman's sensitive musical direction or Abe Jacob's cleanly defined sound? Hardly. Any more than it would have audiences applauding so wildly if it were lacking David Marques' choreography.
The man is a find, influenced by Bob Fosse and Savion Glover, but in the process of developing a unique dance language. Where Fosse might cock an elbow or bend a knee, he goes for a sensual roll of the shoulder or buttocks; where Glover might add a street-smart strut, he opts for a sensual glide. Marques is a major work-in-progress, and Phoenix audiences don't often get a chance to see that.
As for Peggy Eisenhauer's lighting, it is the stuff of dreams. In Ragtime, Cabaret, Bring in 'Da Noise, Bring in 'Da Funk and now this, she is setting the standard. Electricity is elevated to three-dimensional character; that accomplishment alone is worth the price of admission.
None of this is to downplay Lamos' contribution. The Gershwins' Fascinating Rhythm could have been a collection of pretty tunes. He has chosen to use the music to make sometimes subtle, sometimes painfully obvious comments on contemporary society. It can be funny, the way he sends up psychiatry in Just Another Rhumba, or sneaky, the way he gently spoofs the relationship of Ellen DeGeneres and Anne Heche in Isn't It a Pity?, or sad, the way he underscores an ill-fated love affair by counterpointing The Man I Love with Soon.
It also can be, as it is in the finale, to say more of which would be to dilute its impact, a reminder of the power of music to plumb the very depths of the human heart.
A 14-year-old girl, leaving the theater, turned to her mother and said, "I never knew . . . "
Thanks to The Gershwins' Fascinating Rhythm, now she does.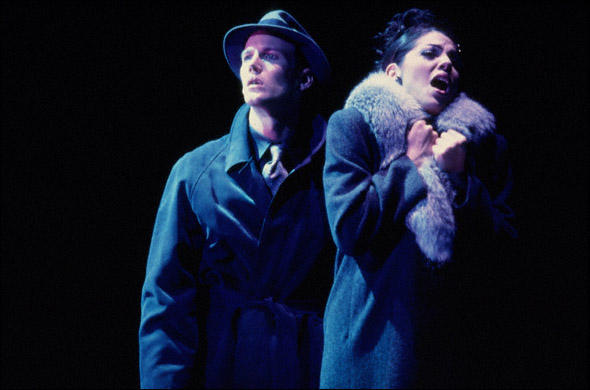 *****
1999-2000 Play On!, Master Class, The Mystery of Irma Vep, Side Man, As You Like It, The First Hundred Years, L'Universe (with The Flying Karamazov Brothers)
2000-2001 Art Crumbs from the Table of Joy, H.M.S. Pinafore, Wit ,How the Other Half Loves, Inventing Van Gogh, Hamlet (with the Royal National Theatre)
2001-2002 – 2 Pianos, 4 Hands, Ghosts (trans: Lanford Wilson), My Fair Lady, Late Night Catechism (Presented by ATC), Proof, Fully Committed, Work Song: Three Views of Frank Lloyd Wright
2002-2003 Much Ado About Nothing, Blue, The Fantasticks, A Moon for the Misbegotten, Dirty Blonde, Repfest: The Origins of Happiness in Latin. The Drawer Boy. Copenhagen
2003-2004 – Over the Moon, Talley's Folly, It Ain't Nothin' But the Blues, A Streetcar Named Desire, Othello (with the Guthrie Theater), Oh Coward!, The Underpants
* IT AIN'T NOTHIN' BUT THE BLUES. Playwrights:  "Mississippi" Charles Bevel, Lita Gaithers, Randal Myler, Ron Taylor and Dan Wheetman. Director: Randal Myler. Cast: "Mississippi" Charles Bevel, Tamra Hayden, Jewel Tompkins, Drew Perkins, Eloise Laws, Chic Streetman, Gregory Porter. Still Photography: Tim Fuller.
* The Play: A roof-raising, Tony Award-nominated revue. From chants born under African skies to mournful laments sprung from the Mississippi delta, Ain't Nothin' but the Blues told its story through traditional African songs, gospels, juke-joint tunes, Delta blues, Chicago blues, and with some surprising turns through hillbilly, country and honky-tonk. The cast of seven caroused their way through classics including W.C. Handy's "St. Louis Blues," "Sweet Home Chicago," "Let the Good Times Roll" and Screamin' Jay Hawkins' "I Put a Spell on You." All infused with the volatile mixture of agony, humor, joy and sex that makes the blues so enduring.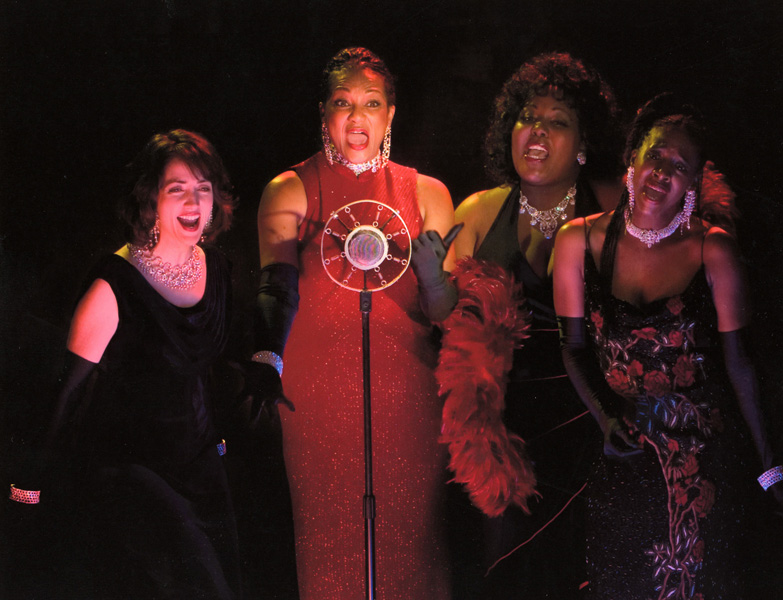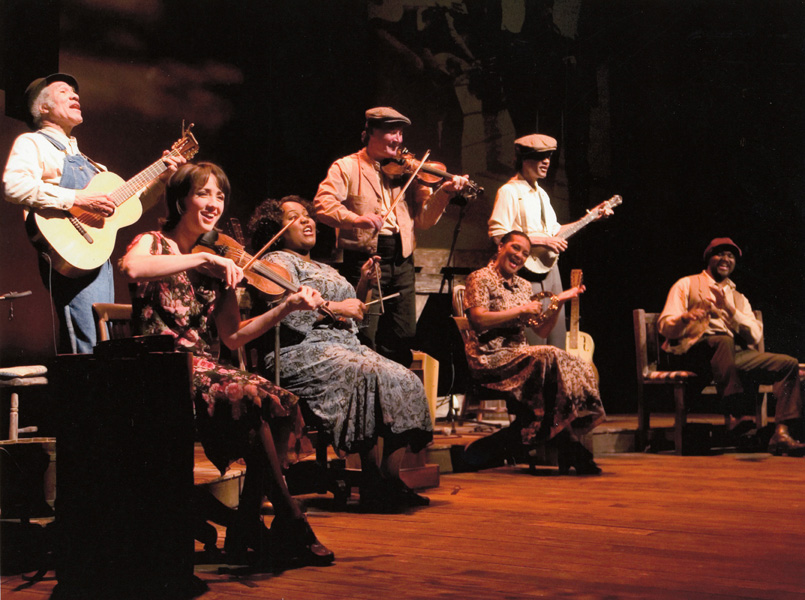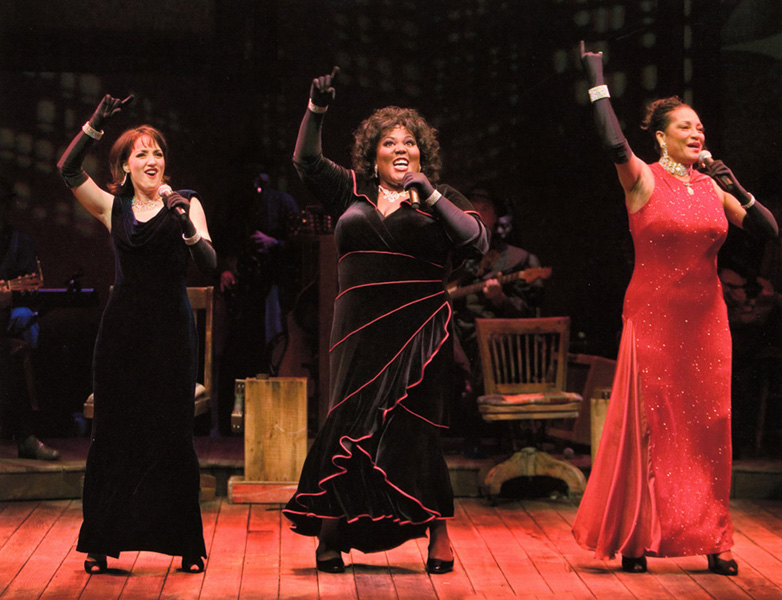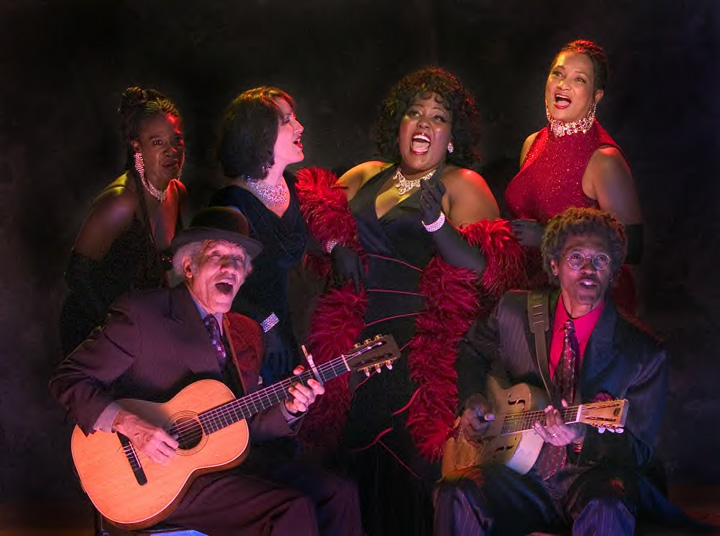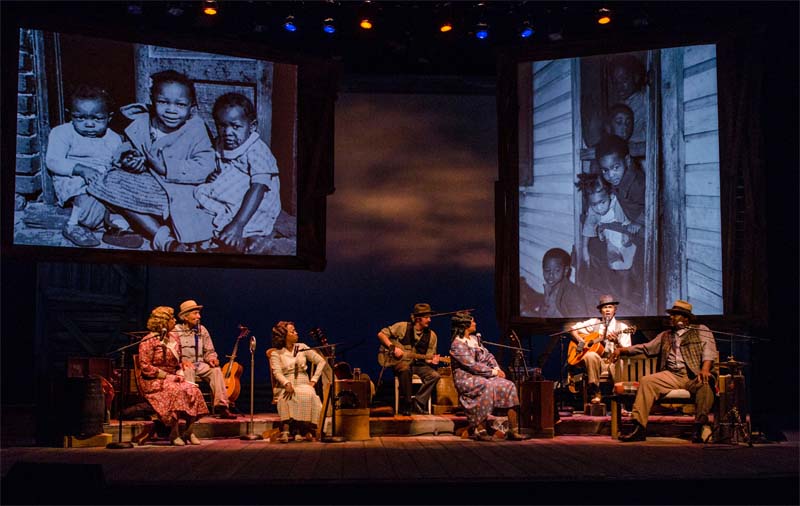 *****
2004-2005 The Immigrant, Anna in the Tropics, The Pirates of Penzance, For Better or Worse, Permanent Collection, Macbeth
* MACBETH.  Playwright: William Shakespeare. Director: Stephen Wrentmore.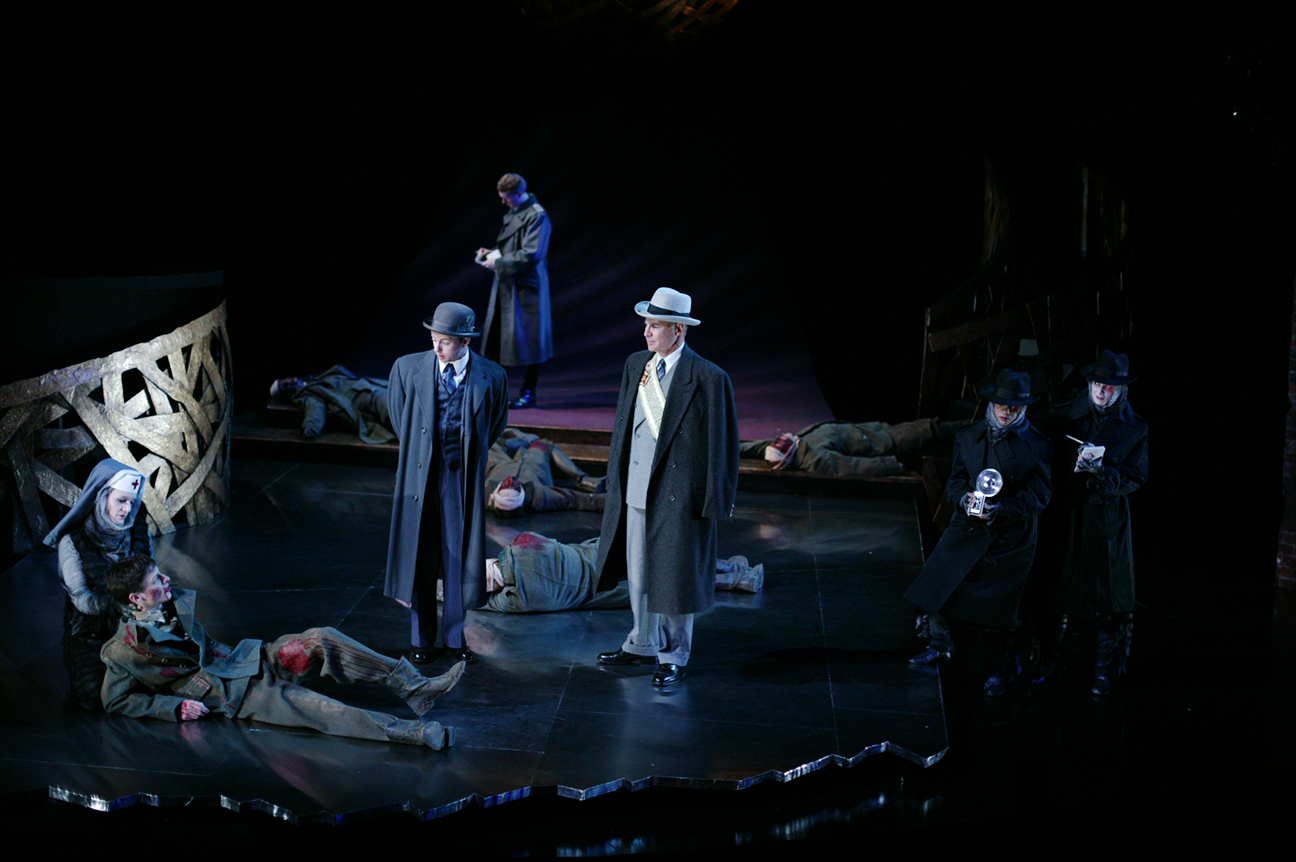 2005-2006 – Pride and Prejudice, Bad Dates, Hank Williams: Lost Highway, Crowns, The Importance of Being Earnest (with Theatre Royal Bath/Peter Hall Company), , Sherlock Holmes: The Final Adventure, Tuesdays with Morrie
2006-2007 – 40th ANNIVERSARY SEASON Twelfth Night, Two Pianos, Four Hands, Jitney, Ella, Souvenir, Repfest: Molly's Delicious Love, Janis, I Am My Own Wife; Late Nite Catechism 2 (Produced with Entertainment Events, Inc.)
* I AM MY OWN WIFE. Director: Samantha Wyer. Cast: Bob Sorenson.
Bob Sorenson directed by Samantha Wyer in "I Am My Own Wife." Photo by Tim Fuller.

*****
2007-2008 Hershey Felder as George Gershwin, Alone Monsieur Chopin, Touch the Names, The Pajama Game, Dr. Jekyll and Mr. Hyde, To Kill a Mockingbird, The Clean House
* DR. JEKYLL AND MR. HYDE.  Co-Production with San Jose Repertory Theatre. Cast: Carrie Paff, Mark Anderson Phillips, Ken Ruta, Stephen D'Ambrose.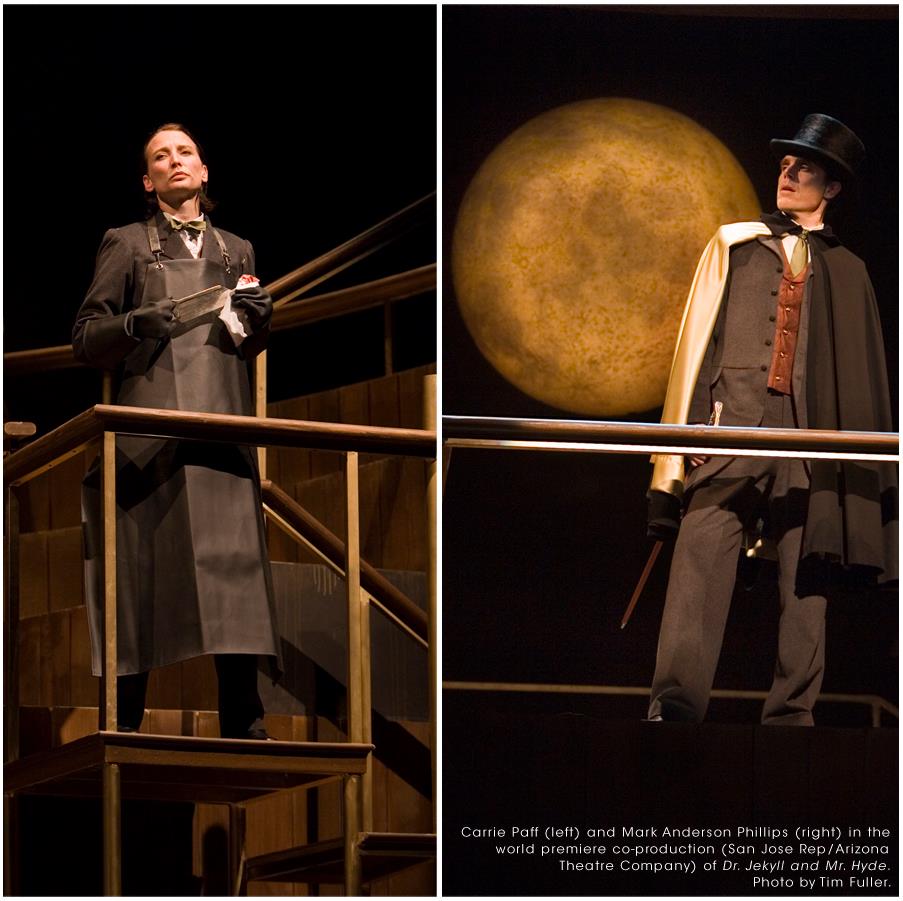 *****
2008-2009 Enchanted April, The Lady with All the Answers, Hair, A Raisin in the Sun, Somebody/Nobody, King Henry V (Produced with Guthrie Theater and The Acting Company), Beethoven, As I Knew Him
* SOMEBODY/NOBODY. Playwright:  Jane Martin. Director: Jon Jory.  Cast:  Elizabeth Gilbert, Jeremy Stiles Holm, Alexandra Tavares, Amy Kim Waschke.

"Somebody/Nobody," a world premiere comedy by Jane Martin, took a bitingly funny look at America's obsession with celebrity and fame.  By turns hilarious and insightful, it used screwball comedy to shine a spotlight on the absurdity of the Hollywood star machine and the idea that fifteen minutes of fame will make your dreams come true.
******
2009-2010 The Kite Runner, George Is Dead, Ain't Misbehavin', [title of show], The Glass Menagerie, The Second City Does Arizona or Close but No Saguaro
2010-2011 Backwards in High Heels, Ma Rainey's Black Bottom, Romeo and Juliet (Produced with Guthrie Theater and The Acting Company,) Woody Guthrie's American Song, Ten Chimneys, Lost in Yonkers, Sex and The Second City, Version 2.0, The Mystery of Irma Vep
2011-2012 Sherlock Holmes and the Adventure of The Suicide Club, God of Carnage, Daddy Long Legs, Alfred Hitchcock's The 39 Steps, The Great Gatsby, Red, Café Bohemia
2012-2013 Next to Normal, Lombardi, Jane Austen's Emma, Freud's Last Session, The Sunshine Boys, Clybourne Park, Café Bohemia
* FREUD'S LAST SESSION.  Playwright: Mark St. Germain. Director: Stephen Wrentmore. Cast: J. Michael Flynn, Ben Everett. Scenic Design: Kent Dorsey.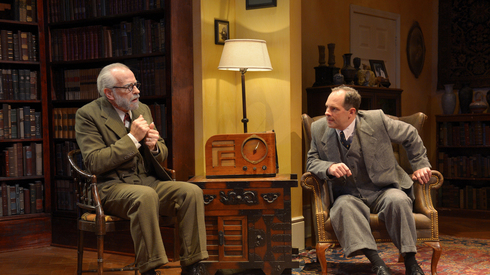 * The Play: Psychoanalyst Sigmund Freud pioneered the Id, the Ego and the Superego.  Writer C.S. Lewis created The Lion, the Witch and the Wardrobe.  Two men, both brilliant, yet vastly different: Freud the atheist, Lewis the believer.  They meet in 1939 as England goes to war against the Nazis.  Their evening of electrifying conversation about God, love, sex, and the meaning of life sparked controversy long after the show is over.  Prior to coming to Phoenix, Freud's Last Session drew record-breaking crowds for more than two years in New York.
* Reviews: Kerry Lengel, Arizona Republic HERE.  Chris Curcio, KBAQ Radio HERE. David Appleford HERE.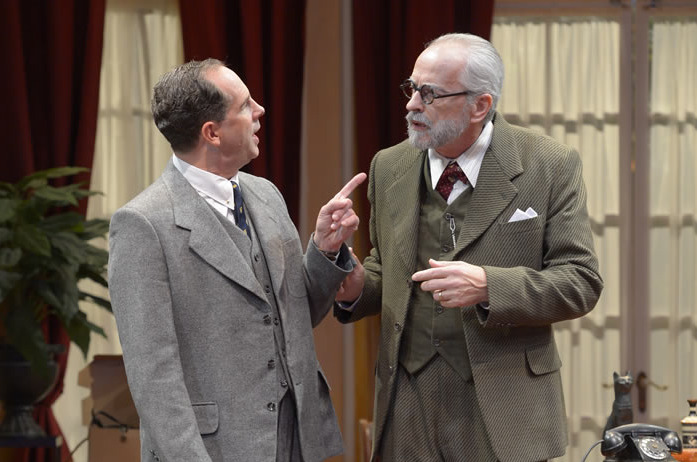 *****
2013-2014 The Importance of Being Earnest, Mountaintop, Xanadu, Other Desert Cities, Around the World in 80 Days, Venus in Fur, Cafe Bohemia 2013-2014.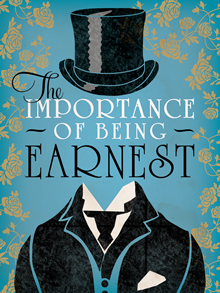 * THE IMPORTANCE OF BEING EARNEST. Playwright: Oscar Wilde. Director: Stephen Wrentmore. Cast: Allyce Beasley, Heather Marie Cox, Loren Dunn, Mike Lawler, Matt Leisy, Jodie Lynne McClintock, Kate Emma Neinhauser,  Marcelino Quinonez, Annaliese van der Pol. Costume and Scenic Design: Yoon Bae. Lighting Design: David Lee Cuthbert. Sound Design: Brian Jerome Peterson. Stage Manager: Glenn Bruner.
* The Play: At a refined bachelor flat trouble is brewing! In Oscar Wilde's most popular creation, Jack is in love with Gwendolen, Algernon is in love with Cecily and Gwendolen and Cecily are in love with Ernest, who in fact does not exist. In a tangle of mistaken identity and delicious wordplay, the lovers also face the indomitable force of Lady Bracknell, one of the great roles of theater. Full of sparkling wit, provocative remarks and satirical humor at every turn.
* Reviews: Chris Curcio HERE. New Times HERE. Kerry Lengel HERE.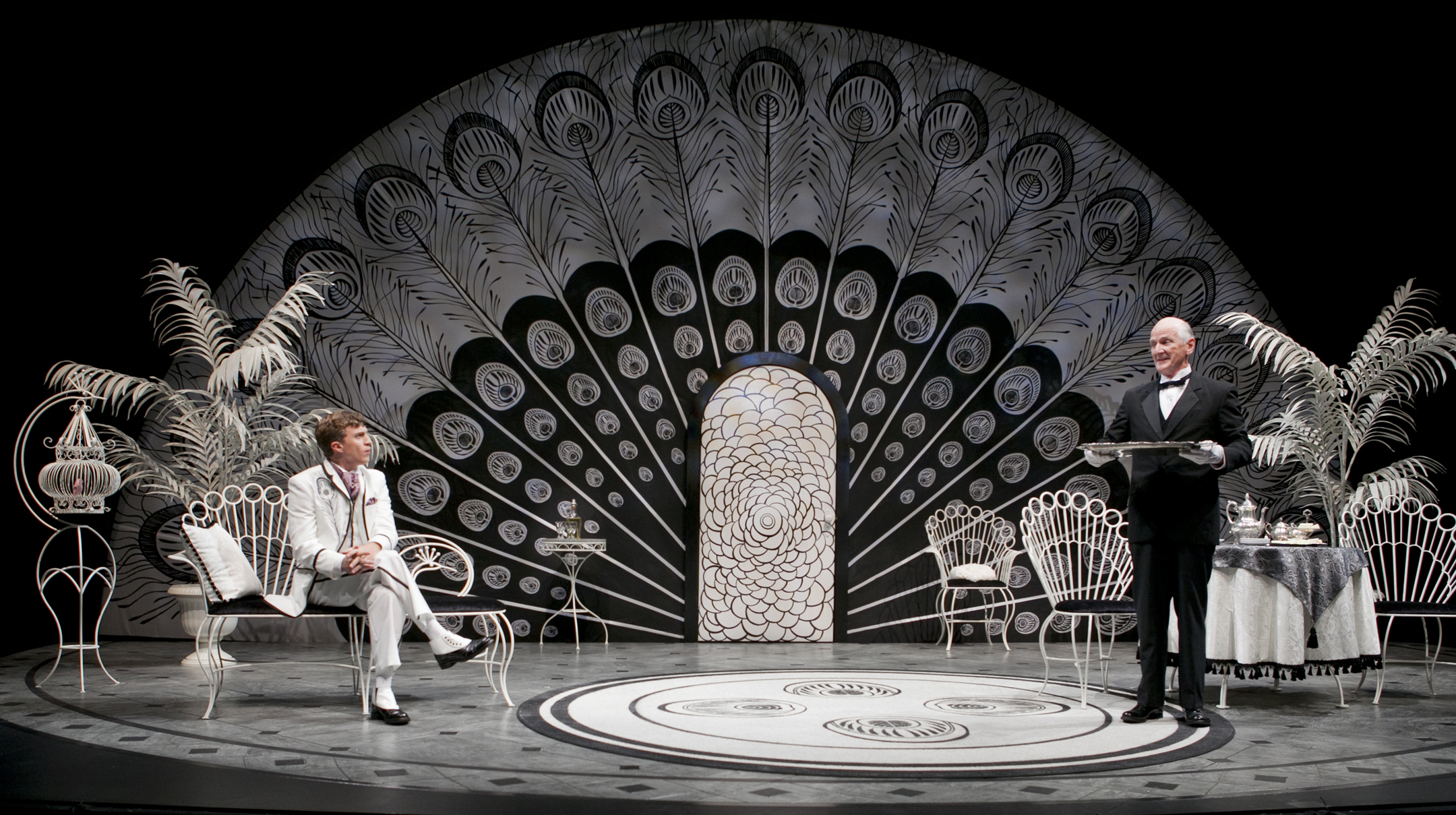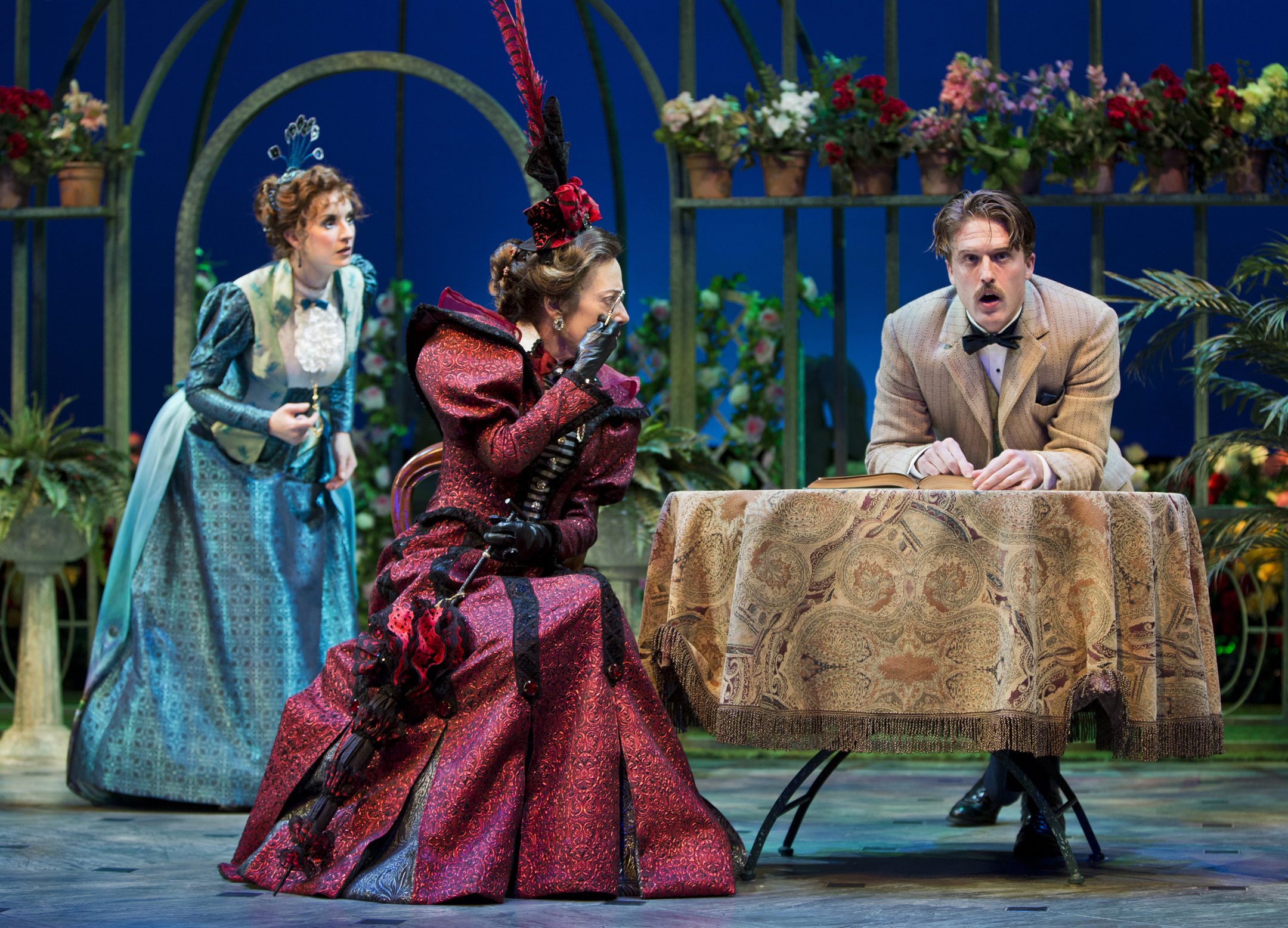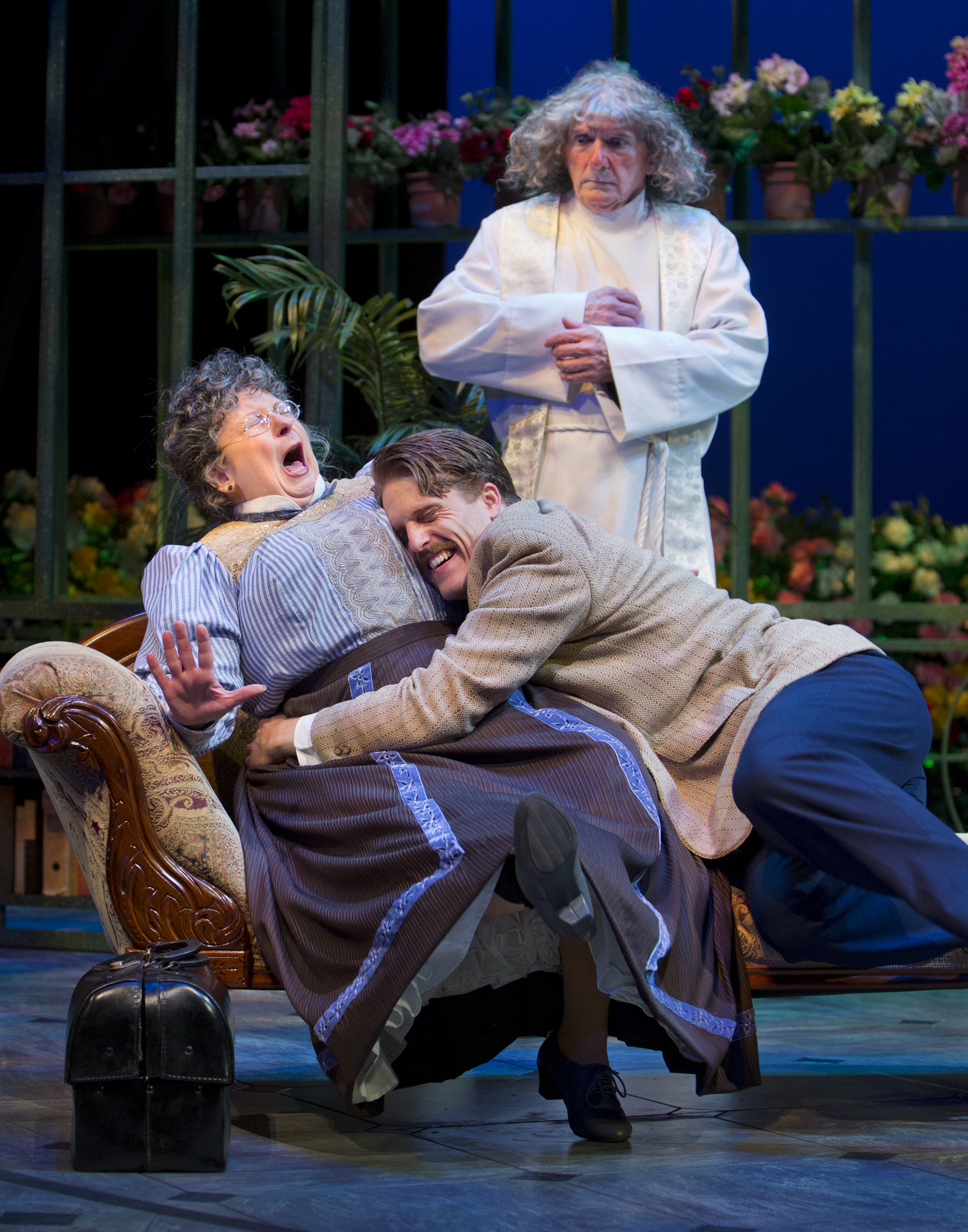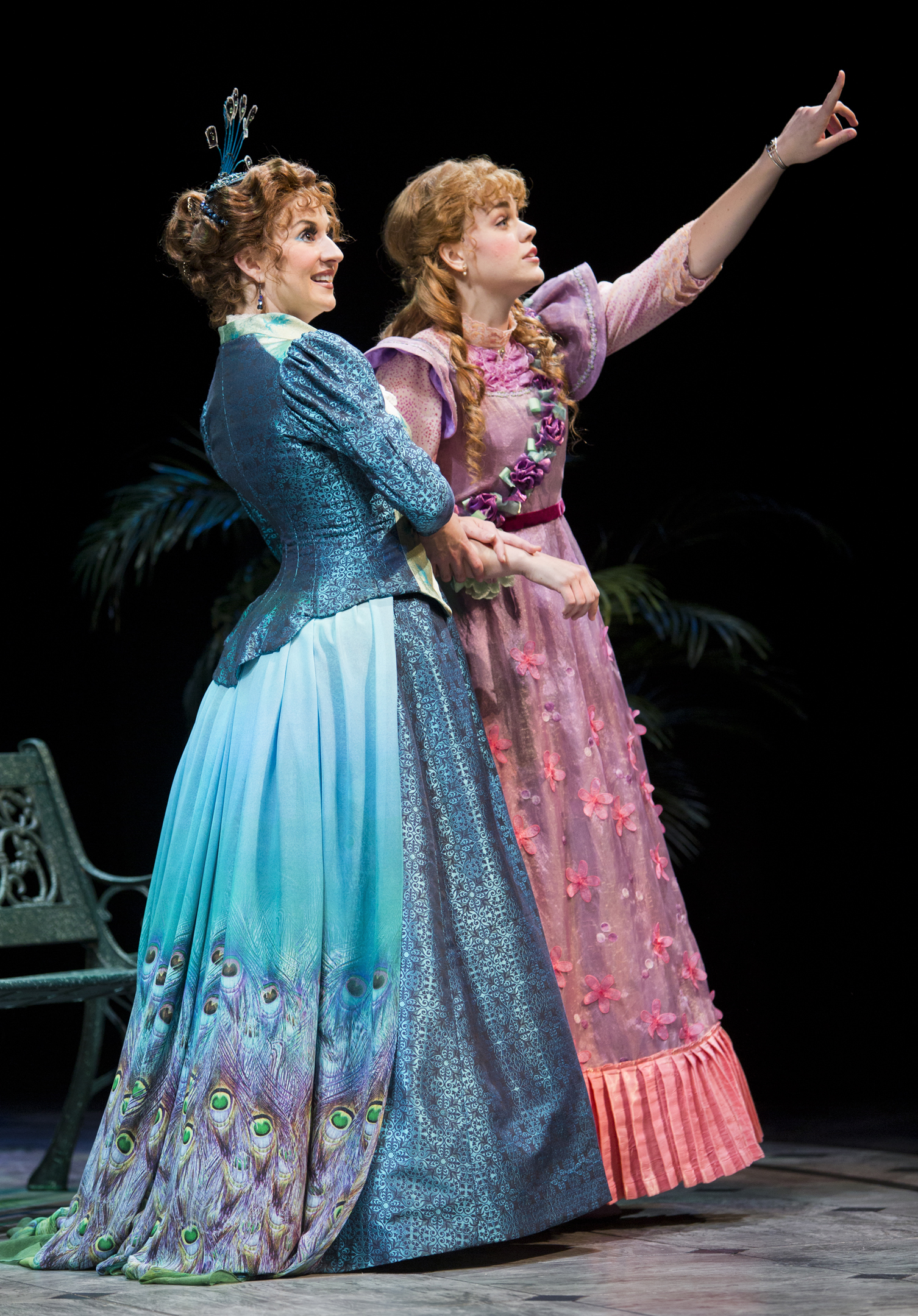 *****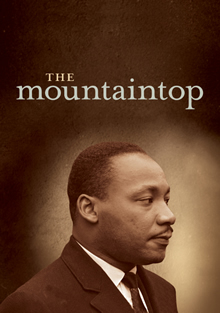 * THE MOUNTAINTOP. Playwright: Katori Hall. Director: Lou Bellamy. Cast: James T. Alfred, Erika LaVonn. Scenic Design: Vicki Smith. Costume Design: Kish Finnegan. Lighting Design: Don Darnizer. Sound and Video Design: Martin Gwinup. Stage Manager: Glenn Bruner.
* The Play: The Lorraine Motel. Memphis. 1968. In this gripping re-imagining of the events on the eve of his assassination, we find Martin Luther King in his hotel room after delivering his most memorable speech – when an unexpected visitor arrives with surprising news. Through this encounter, Dr. King is forced to confront his doubts, destiny and legacy to his people. A hit in London and on Broadway, The Mountaintop gives  insight into King, the man. Notes: Co-production with Penumbra Theatre Company at the Guthrie Theater, Minneapolis. Arizona Premiere.
* Reviews: Kerry Lengel HERE. Gil Benbrook HERE.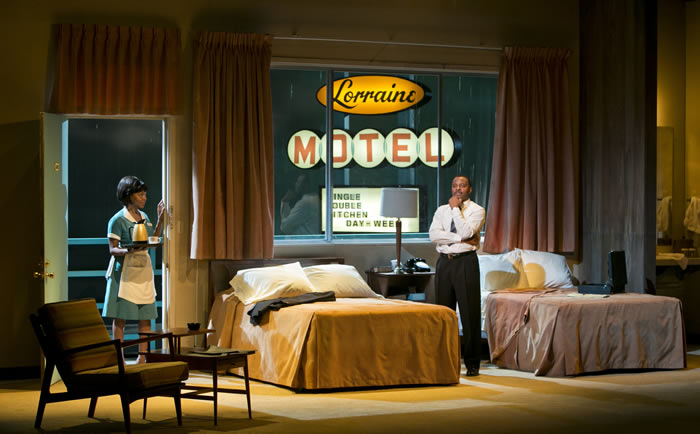 *****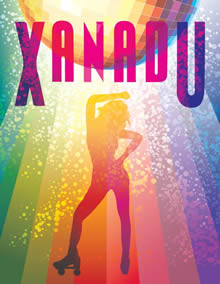 * XANADU. Co-Production with Village Theatre., Seattle Book: Douglas Carter Beane. Music & Lyrics: Jeff Lynne, John Farrar. Director: David Ira Goldstein. Choreographer: Kathryn Van Meter. Music Director. Tim Symons. Cast. Kyle Sorrell, Jeff Steitzer, Lisa Estridge, Michael Feldman, Jessica Low, Taylor Niemeyer, Richard Peacock, Christine Riippi, Jessica Skerritt, Dane Stokinger. Scenic Design: Bill Forrester. Costumes. Karen Ann Ledger. Lighting Design. Michael Gilliam. Sound Design. Abe Jacob. Stage Manager: Brenda K. Walker. Assistant Stage Manager: Glenn Bruner, Timothy Toothman.
* The Play: In this Broadway hit, Kira, a beautiful, magical Greek muse, is sent on a quest from the heavens to inspire a young artist to achieve his greatest dream – to build the first roller disco. Hey, it's 1980! A delightful spoof of the Olivia Newton-John / Gene Kelly film, the roller-skating, disco-dancing adventure wove a tale of endless fun while delivering popular '80s songs like "Magic," "All Over the World," "Suddenly," "I'm Alive," "Evil Woman," and "Xanadu."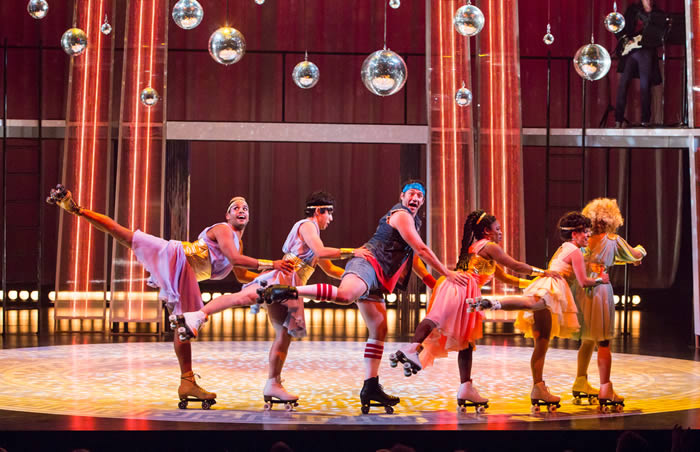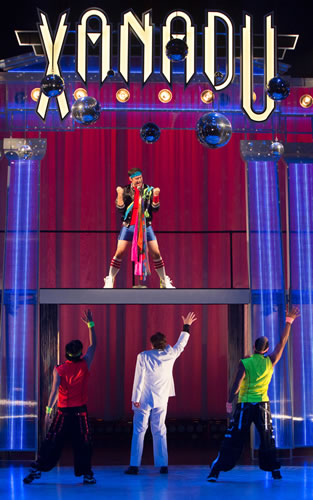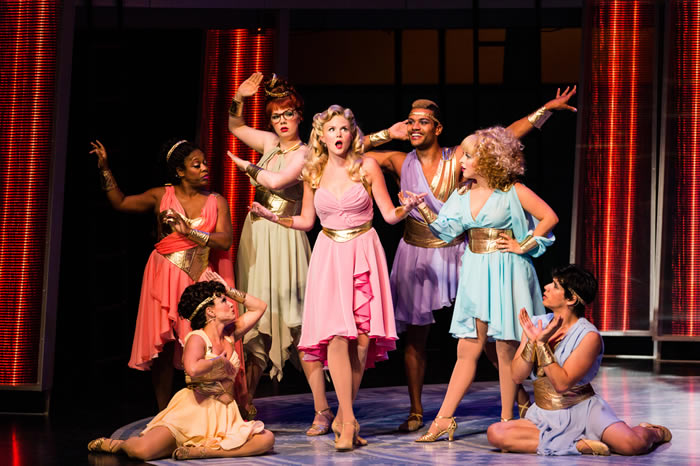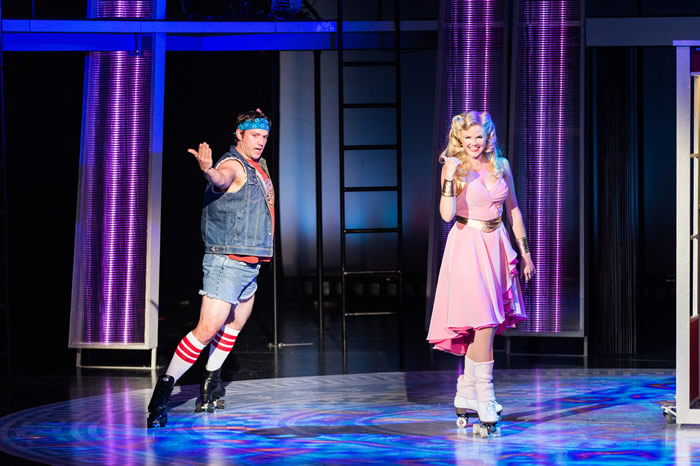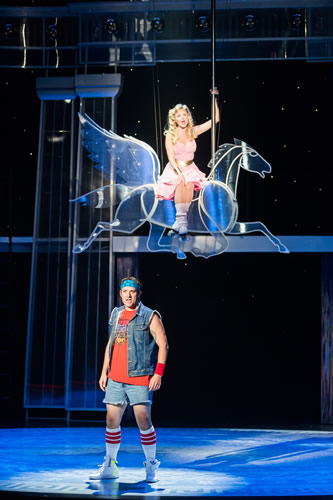 *****
* OTHER DESERT CITIES. Playwright: Jon Robin Baitz. Director: James Still. Cast: Lawrence Pressman, Anne Allgood, Paige Lindsey White, Will Mobley,  Note: Arizona premiere.
* The Play: Meet the Wyeths, a seemingly-perfect upper middle class family replete with wealth, political influence and A-list connections "living the dream" in Palm Springs. Then their daughter Brooke arrives home for the holidays to reveal the impending publication of her 'tell-all' memoir. The critically acclaimed Broadway crackled with wit, razor-sharp one-liners, a fierce cast of characters  and a storyline that grabs the audience from the opening scene to the riveting conclusion.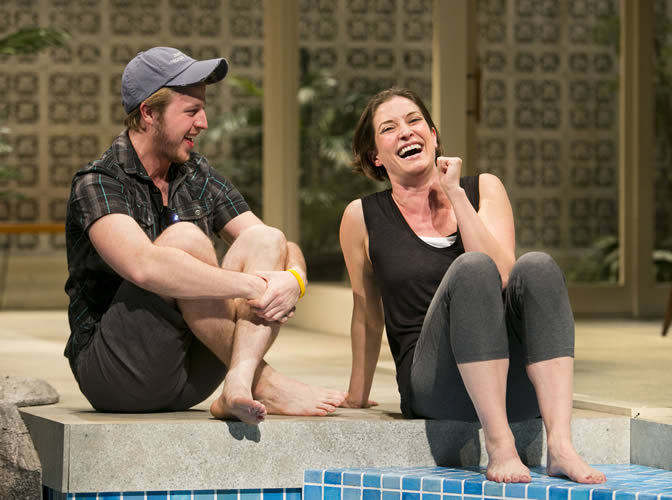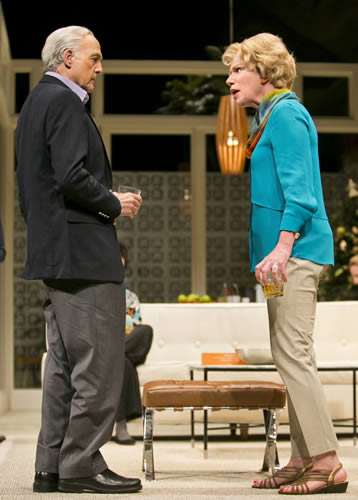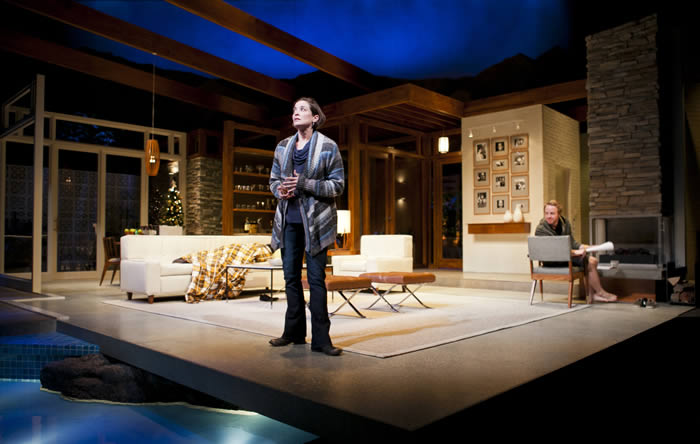 *****
* AROUND THE WORLD IN 80 DAYS. Playwright: Mark Brown, based on the novel by Jules Verne. Director: David Ira Goldstein. Cast: Mark Anders, Bob Sorenson, Yolanda London, Jon Gentry, Kyle Sorrell.
* The Play: Stampeding elephants! Raging typhoons! Runaway trains! ATC audiences packed their bags for the trip of a lifetime. In 1872 London, Phileas Fogg believes that, with modern transportation, it's now possible to travel around the world in 80 days. Impossible! It's a whirlwind journey filled with exotic locales and great fun.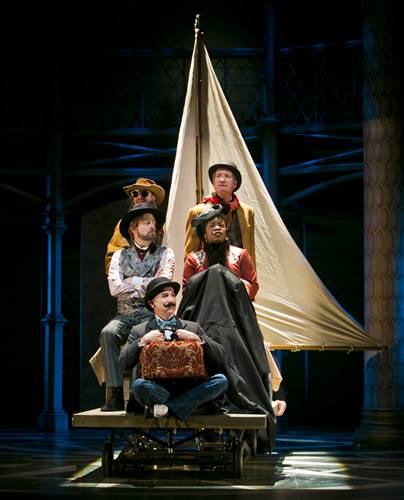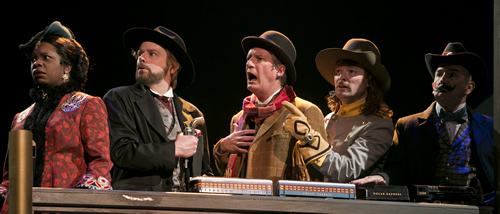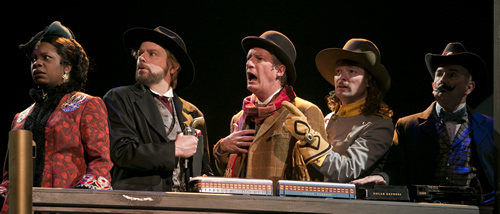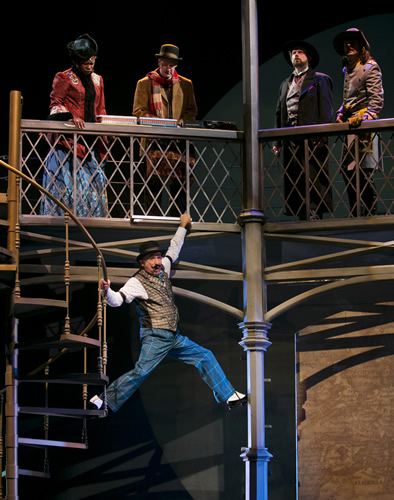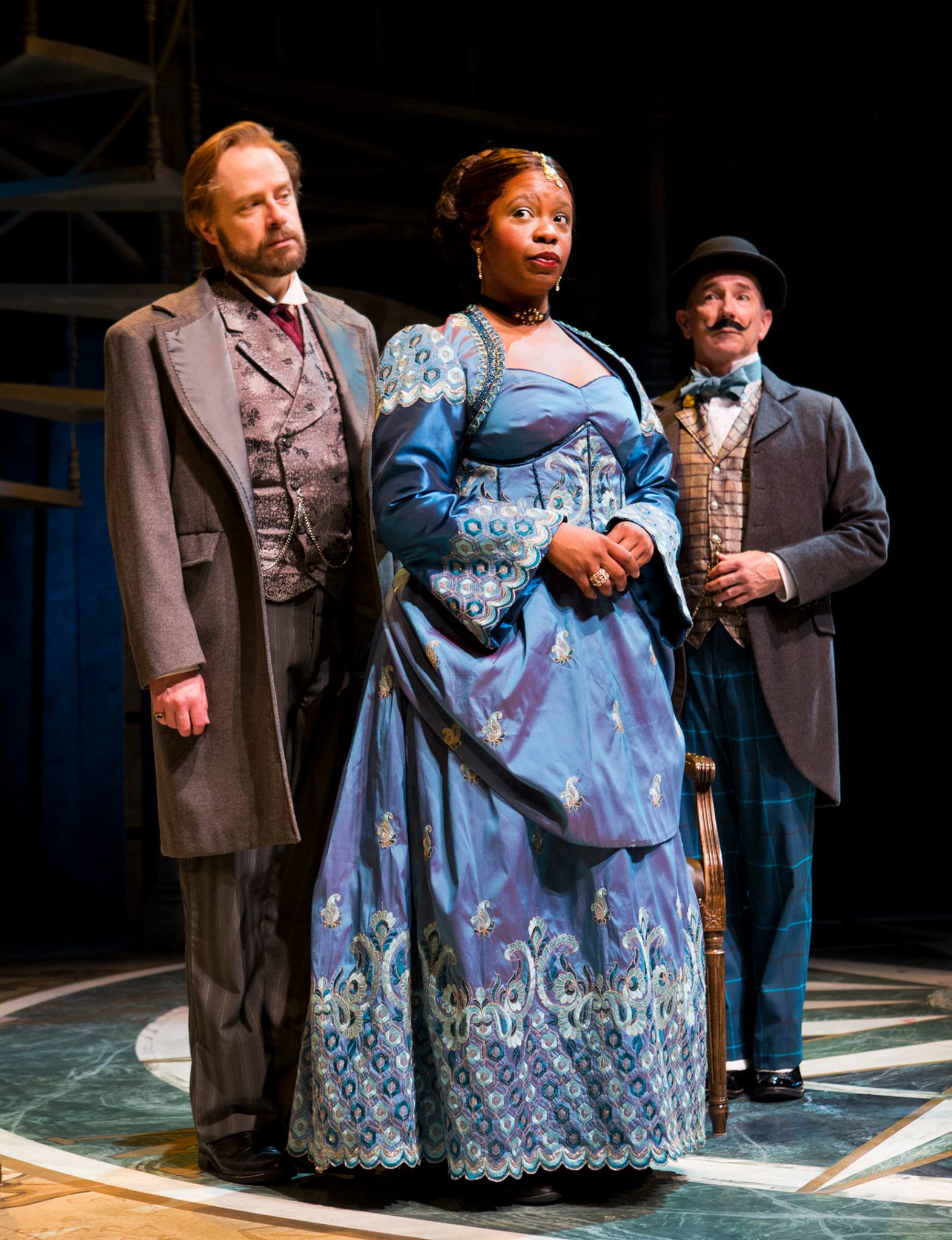 *****
* VENUS IN FUR. Playwright: David Ives. Cast: Gillian Williams, Michael Tisdale. Note: Arizona Premiere. 
* The Play: One of the sexiest, intelligent, most acclaimed new plays in recent Broadway history. Venus in Fur introduced audiences to Vanda, a startlingly talented young actress determined to land the lead in a new play based on a classic erotic novel. When Vanda shows up hours late for her appointment, she knows she may have blown her chances. Her emotionally charged audition for Thomas, the demanding playwright/director, becomes an electrifying game of cat and mouse that blurs the lines between fantasy and reality, seduction and power, love and sex.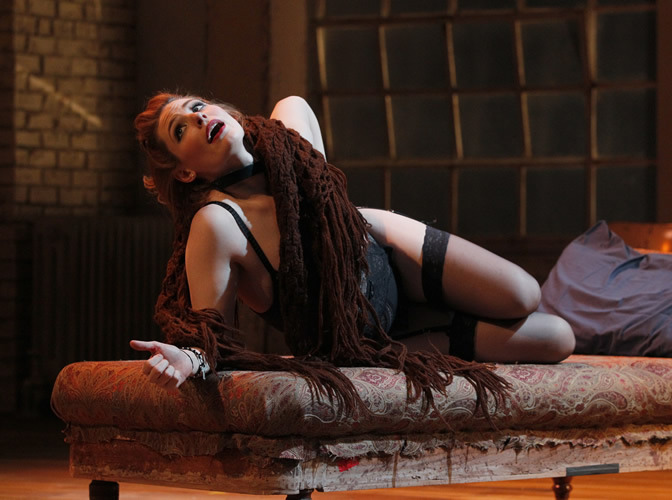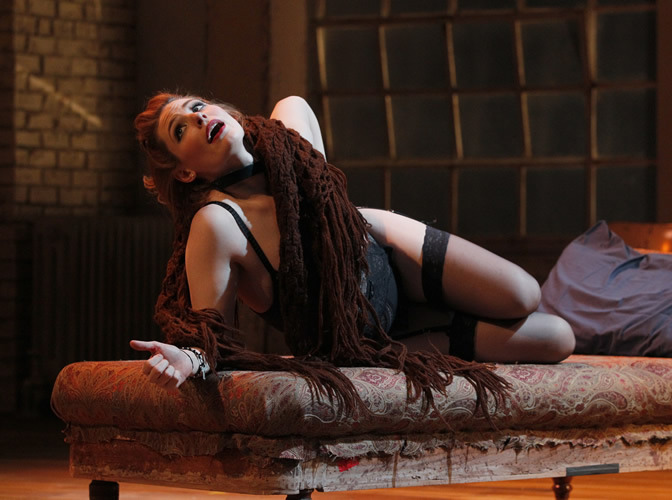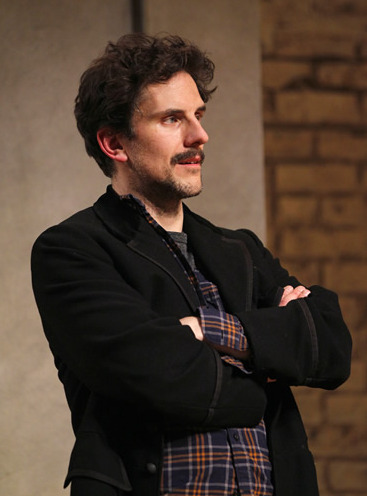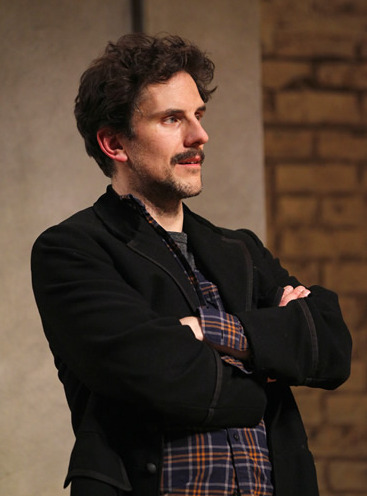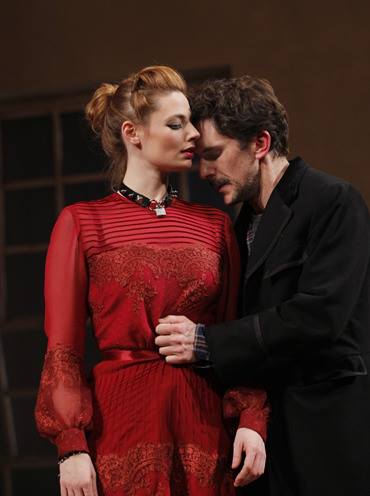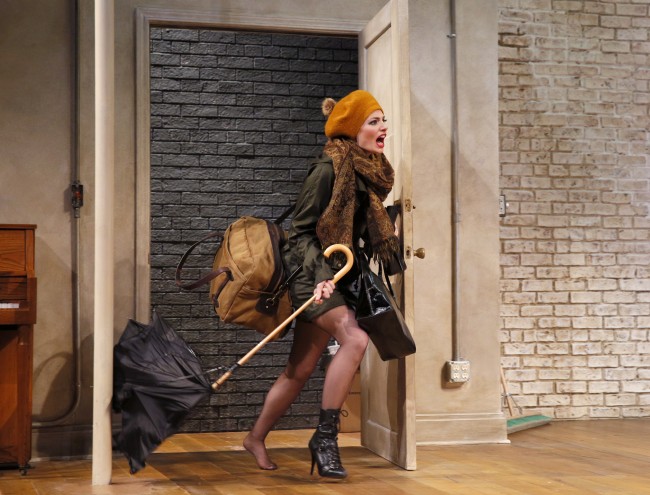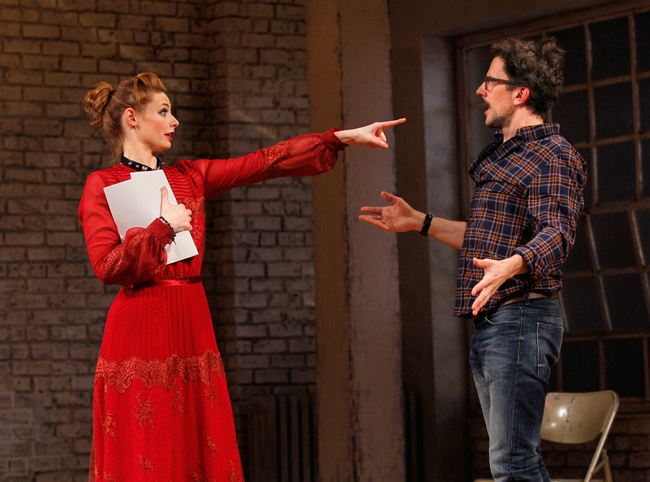 * For Lynn Trimble's review of Venus in Fur, go to Art Musings HERE
*****
2014-2015 SEASON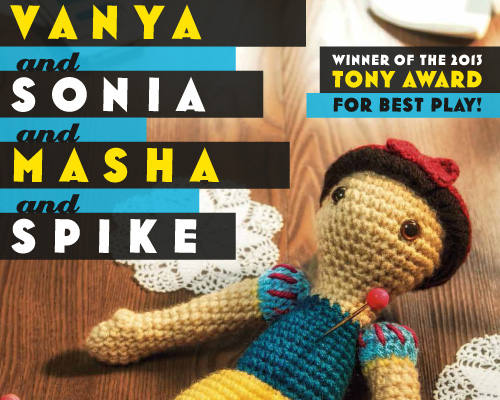 * VANYA AND SONIA AND MASHA AND SPIKE.  Co-production with the Guthrie Theatre, Minneapolis. Arizona premiere. Winner of the 2013 Tony Award for Best Play. Playwright: Christopher Durang. Director: Joel Sass. Cast: Suzanne Bouchard, Charles Janasz, Ali Rose Dachis, Joshua James Campbell, Suzanne Warmanen, Isabell Monk O'Connor. Scenic Design: Todd Rosenthal. Costume Design: Ilona Somogyi. Lighting Design: Barry Browning. Sound Design: Sean Healey. Dramaturg: Carla Steen. Voice & Speech Coach: Lucina Holshue. Movement Coach: Marcela Lorca. Production Stage Manager: Glenn Bruner. Assistant Stage Managers: David Cap, Timothy Toothman. Assistant to the Stage Manager: Emma DeVore.  Assistant Director: Adin Walker.
* The Play: In rural Bucks County, PA, Vanya and Sonia have frittered their lives away in their family's farmhouse full of regret, angst and the alarmingly ambiguous prophecies of their house keeper. Enter their sister, self-absorbed movie star Masha, and the stage is set for an absurd weekend of hilarity and global warming. This Broadway sensation delights audiences with abundant comic twists.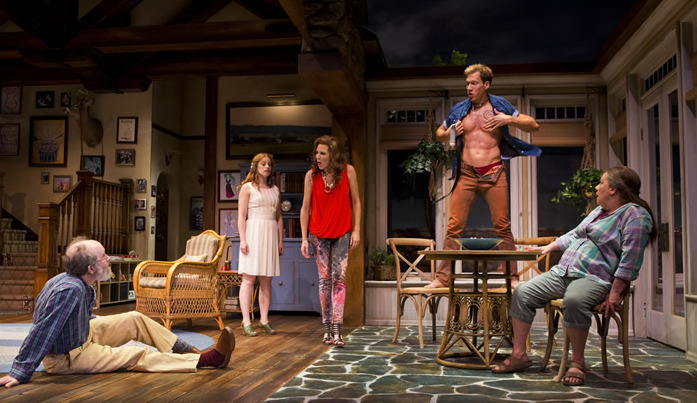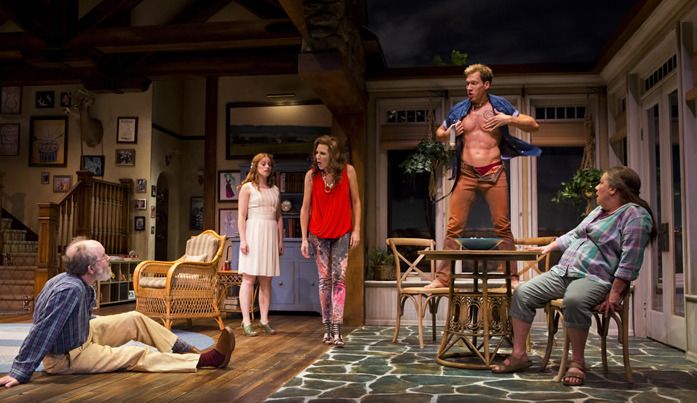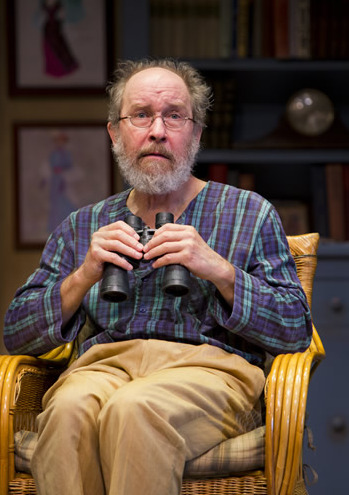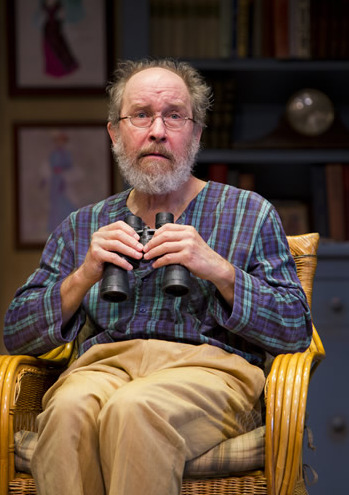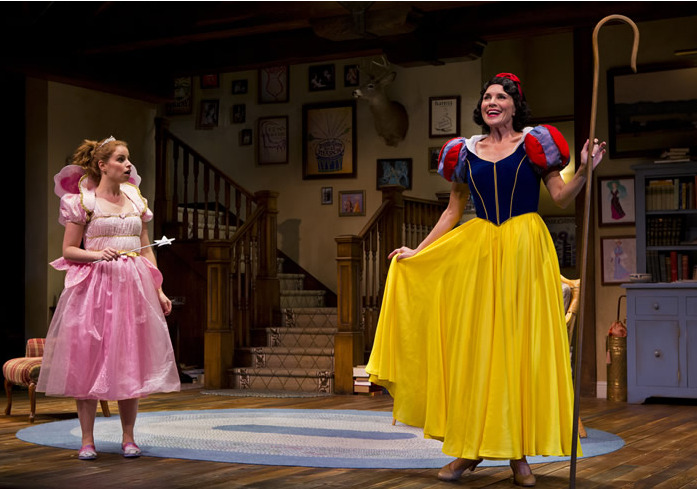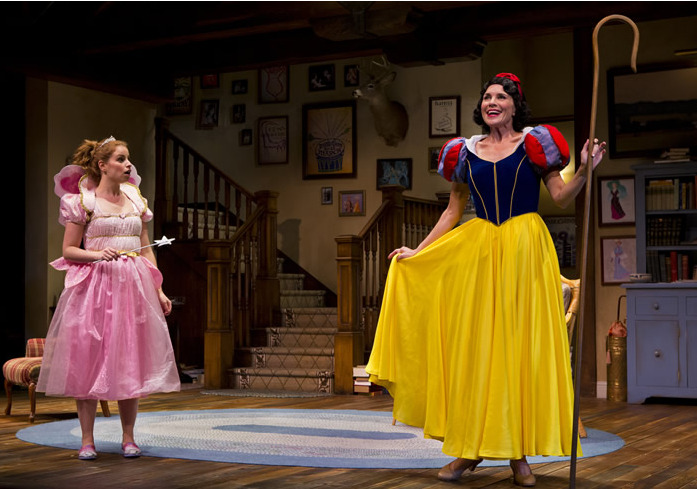 *****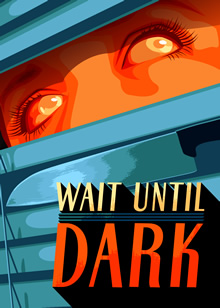 * WAIT UNTIL DARK. Playwright: Co-Production with Geva Theatre Center. Frederick Knott. Adapted by Jeffrey Hatcher. Director: David Ira Goldstein. Cast: Craig Bockhorn, Ted Koch, Joseph Kremer, Brooke Parks, Peter Rini, Remi Sandri, Lauren Schaffel. Scenic Design: Vicki Smith. Costumes: Marcy Dixcy Jory.  Lighting Design: Don Darnutzer. Sound Design: Brian Jerome Peterson. Fight Director: Adriano Gatto. Dramaturg: Jean Gordon Ryon. Stage Manger: Timothy Toothman. Assistant Stage Manger: Glenn Bruner, David A. Cap.
The Play: A  thriller from the author of Dial M For Murder. Don't let Susan Hendrix's quaint Greenwich Village apartment fool you; hidden within is a treasure for which con men would kill. Susan, tragically blinded in an automobile accident, unwittingly becomes the key player in a dangerous game threatening all she holds dear. Employing disguise and deception, two crooks become increasingly desperate and depraved, but must wait until dark to play out the chilling conclusion.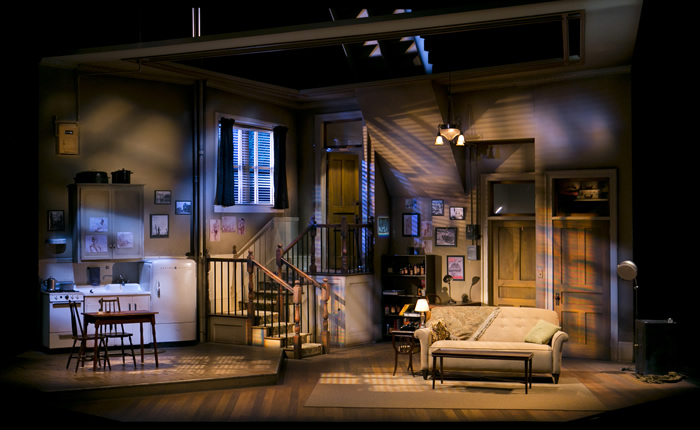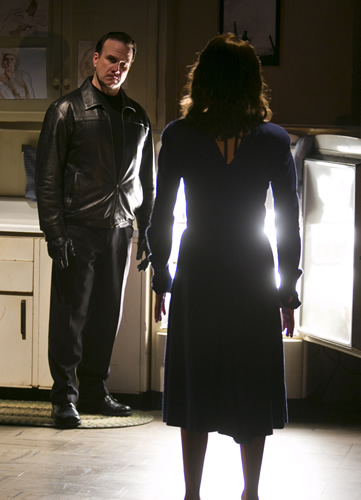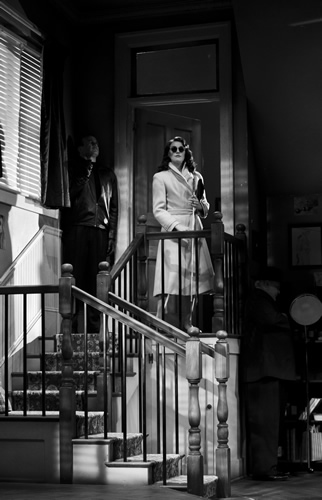 *****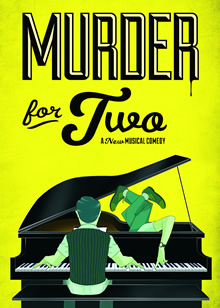 * MURDER FOR TWO. Book: Joe Kinosian, Kellen Blair. Music: Joe Kinosian. Lyrics: Kellen Blair. Director: Scott Schwartz. Choreographer: Wendy Seyb. Music Director: David Caldwell. Cast: Joe Kinosian, Ian Lowe. Understudies: Kyle Branzell, Noel Carey.  Scenic Design: Beowulf Boritt. Costumes: Andrea Lauer. Lighting Design: Jason Lyons. Sound Design: Jill BC Du Boff. Assistant Director: J. Scott Lapp. Production Stage Manager: Kat West.
* The Play: A blend of music, mayhem and murder, two performers play 13 roles—not to mention the piano—in a witty and winking homage to old-fashioned murder mysteries. The off-Broadway run packed 'em in. Note: Arizona Premiere.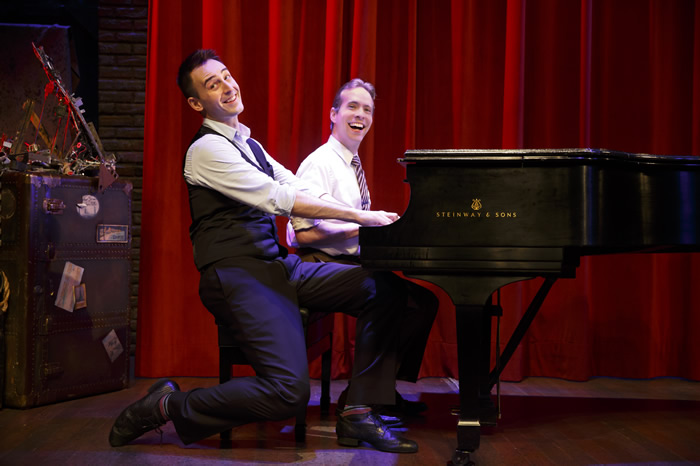 *****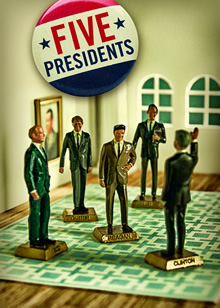 * FIVE PRESIDENTS. Co-Production with Milwaukee Repertory Theatre. Playwright: Rick Cleveland. Director: Mark Clements. Cast: Mark Jacoby, Martin L'Herault, Reece Madigan, Steve Sheridan, Jeff Steitzer, Britt Whittle. Scenic and Projections Designer: Todd Edward Ivins. Costumes: Mary Folino. Lighting Design: Jesse Klug. Sound Design: Brian Jerome Peterson. Makeup Design: Lauren Wilde. Dialect Coach: Jill Wamsley Zager. Production Stage Manger: Glenn Bruner. Assistant Stage Manager: Timothy Toothman.
* The Play: A world premiere by the Emmy Award-winning writer of The West Wing, Six Feet Under, Mad Men and House of Cards. It's April 27, 1994. In Yorba Linda, California, the five living Presidents – Gerald Ford, Jimmy Carter, George H. W. Bush, Ronald Reagan and Bill Clinton – gather in a conference room to wait for the start of Richard Nixon's funeral. A loving, witty and touching speculation on what may have happened at this true-life event, Five Presidents provides a humanizing and unforgettable look at five men trying to find relevance after being the most powerful people in the world.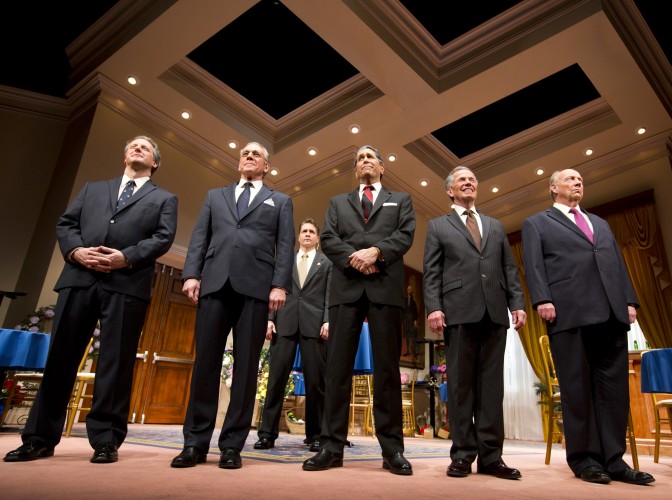 *****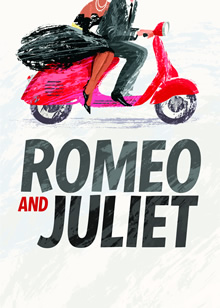 * ROMEO AND JULIET.  Playwright: William Shakespeare. Director: Kirsten Brandt. Cast. Richard Baird, Kyle Sorrell, Paul David Story, Kevin Black, Sterling Boyns, Viva Font,  Heather Lee Harper, Hunter V. Hnat, Chelsea Kurtz, Leslie Law,  Paul Michael Thompson, Kathryn Tkel, Silvia Vannoy, Brenna Walsh, Scenic, Lighting and Projection Design:  David Lee Cuthbert. Costumes. Kish Finnegan. Fight Choreographer: Brent Gibbs. Original Music & Soundscape: Michael Roth.  Stage Manager: Glenn Bruner. Assistant Stage Manager: Timothy Toothman.
* The Play: Jealousy. Prejudice. Betrayal. And the chance that true love could actually conquer all. Note: ATC's first production of the Bard's romantic masterpiece.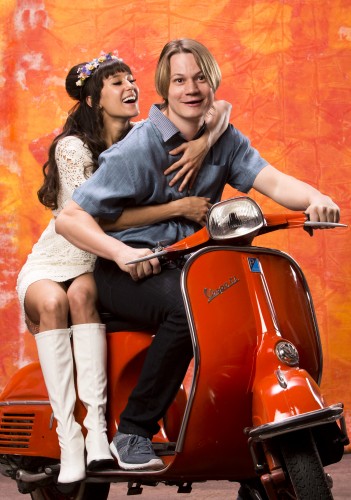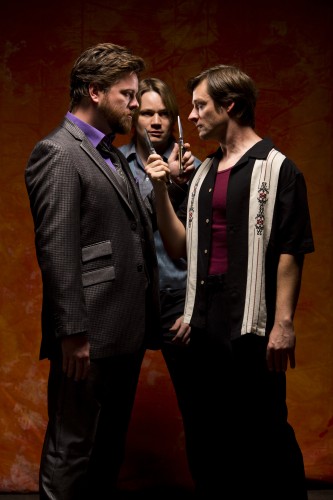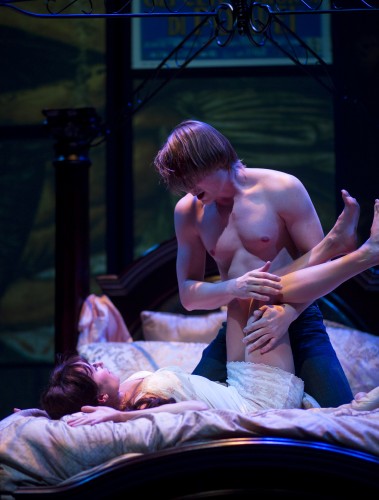 *****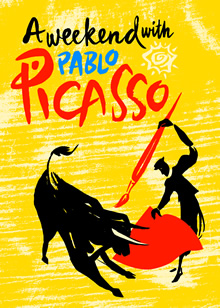 APRIL – MAY 2015.  A Weekend with Pablo Picasso. Playwright: Herbert Siguenza. Based on the writings of Pablo Picasso.
* The Play: The work of Pablo Picasso forever changed the way that the world looks at art. This one-man show, written by and starring actor and artist Herbert Siguenza, may forever change the way that you think about Picasso. In a performance that explodes with color, Picasso's most intimate thoughts rip through the air with each thundering brushstroke as Siguenza creates six new masterpieces live on stage in this Arizona premiere. He rages, dances, takes a bath, admonishes, philosophizes, scolds – and paints, right in front of the audience. Note: Arizona premiere.