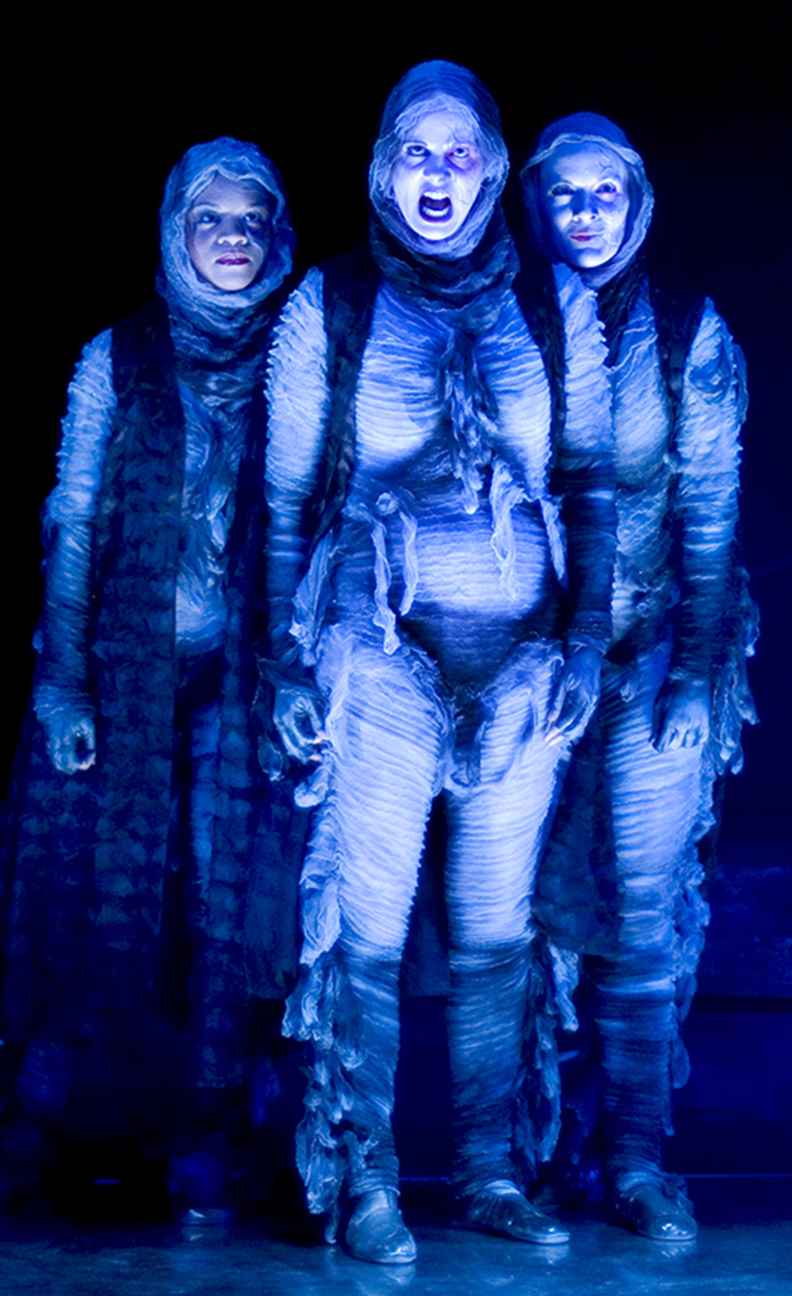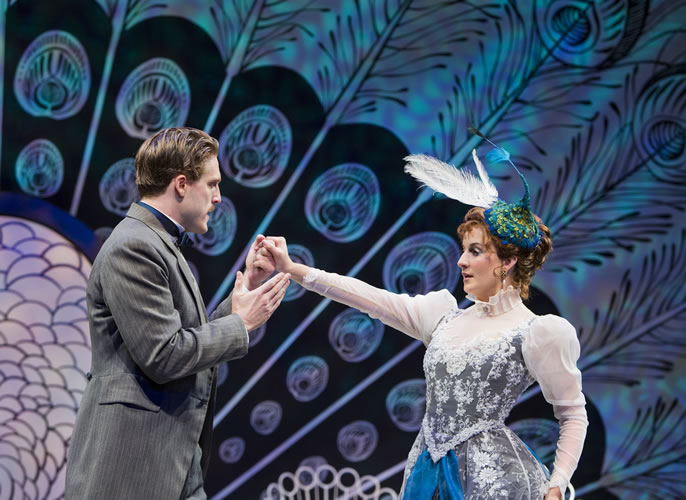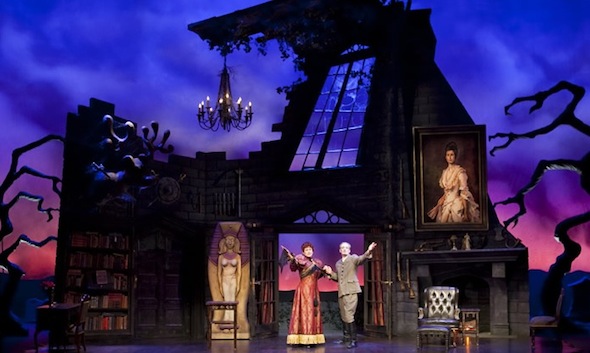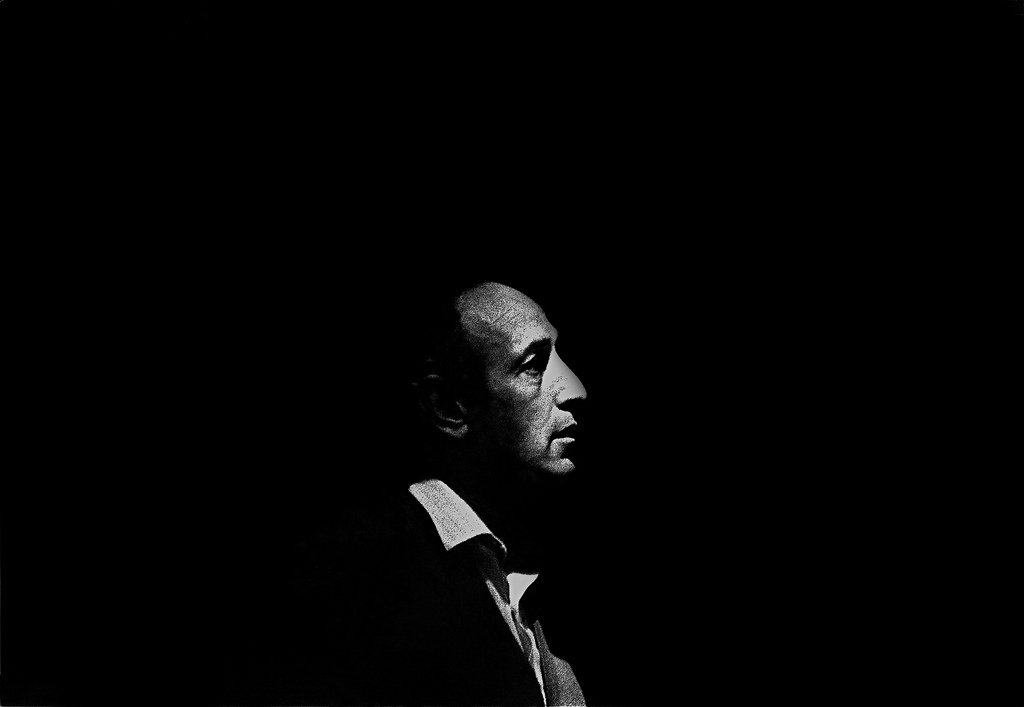 KYLE LAWSON REMINISCES
Cut to my living room. It's 1978, maybe '79. My wife and our next-door-neighbor, shanghaied for the occasion, are handing out  canapes; I'm trying to mix cocktails (never good at that). The room is crowded with theater people, the decibel level is high, the air is full of smoke (those were the days).
Center of attention is a man of medium height, prominent forehead, strong nose and determined chin. Sandy Rosenthal is the perpetual motion machine behind Tucson's Arizona Civic Theatre and he is on a mission. He intends to bring professional theater to the Valley as well as the Old Pueblo. If that involves snacking on shrimp with a Scottsdale entertainment editor, so be it.
Sandy has brought with him the cast of The Royal Hunt of the Sun, which his company is presenting at the Scottsdale Center for the Arts. Hoping to get my attention, I suspect. (Bound to happen if only for the actor playing the Aztec chieftain. My God, that man was tall! I kept a nervous eye on the ceilings.)
I had met Sandy before. His company had done Vanities here in '77 and Equus the following year. This was the first time, though, that I really had the chance to talk to him. To hear the dream from the dreamer.
Arizona Civic Theatre was already a professional company. It had been hiring Equity actors since 1972, but it had a history of strong amateur performances before that, beginning with Generation, staged in the ballroom of a Tucson hotel in 1967.
It was an ambitious troupe from the start. Albee's A Delicate Balance. Sartre's No Exit. Miller's A View from the Bridge.  The Threepenny Opera, Ceremonies in Old Men, A Streetcar Named Desire. Mixed in, it must be admitted, with a fair number of Neil Simon and Woody Allen comedies and their like.
Sandy was no dummy.
At a time when other theater companies were hopping around the hot issues of the day, trying not to get burned, Sandy was putting racism, gays, political ideologies and religious conflict on the Tucson griddle. Some of these plays were successful, some were not. It really didn't matter to him.
He wanted his company to mean something, he told me that night at the party, not just be a place that entertained people. He succeeded beyond his wildest dream. By 1979, Sandy had changed the name to Arizona Theatre Company and was regularly presenting a portion of the lineup in Phoenix.  Beginning in the 1983-84 season, every play was presented in both cities, making ATC the first member of the League of Resident Theaters (LORT) to maintain a two-city operation.
When Sandy died in 1986, he left a legacy that was unmatched in the history of theater in the Southwest. The mantle was taken up, first by Gary Gisselman (1980-1991), then David Ira Goldstein, turning the once-upon-a-time community group into one of America's most acclaimed theatrical institutions.
It is now the official State Theater of Arizona.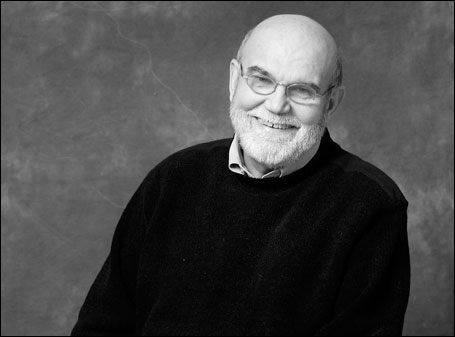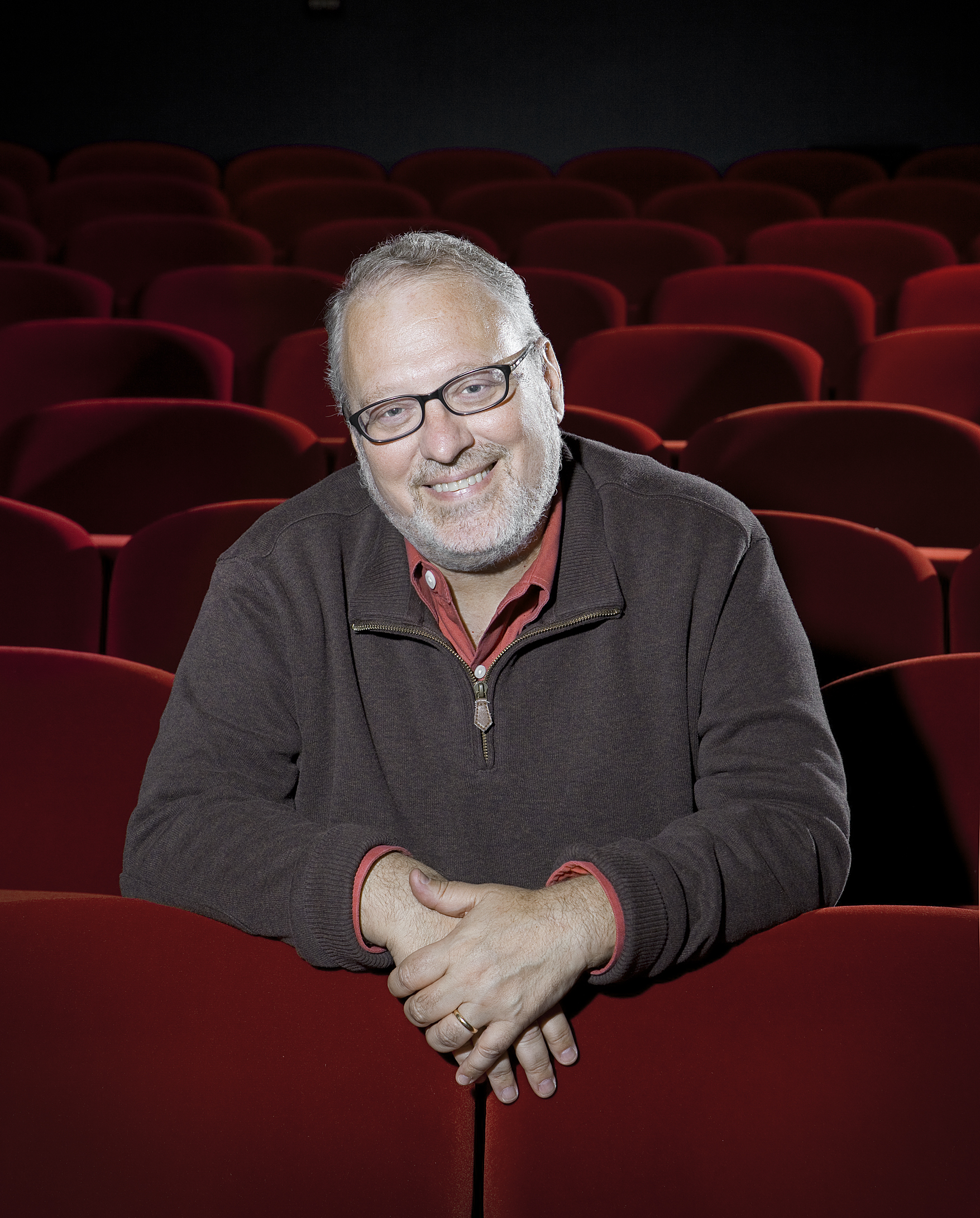 Along the way, Arizona Theatre Company was instrumental in giving Valley theatergoers an unexpected gift. For some years, ATC bounced from pillar (the John Paul Theatre at Phoenix College) to post (the Scottsdale Center for the Arts.) In part to give the nomadic players a permanent home, the city of Phoenix built the state-of-the-art Herberger Theater Center, which opened in 1989 and still houses the company on its Main Stage.
Today, ATC attracts the best in directors, designers and performers. Tony Award winners are common, both in the titles and on the stage. After she had conquered the world, ATC brought Judy Kaye back and made her a star in her hometown all over again. Gary created local draws out of a Minnesota trio, Benjamin Stewart, Wendy Lehr and Gary Briggle. David Ira, sensitive to complaints that ATC didn't use Phoenix actors, found roles for Kathy Fitzgerald, Bob Sorenson, Maren Maclean, Katie McFadzen, Jon Gentry, Kyle Sorrell and others.
The best of Broadway, off-Broadway and London quickly finds its way to ATC's stage at the Herberger. Gary championed the works of Athol Fugard, David Ira the works of contemporary playwright Steven Dietz. Both men produced the classics, from Moliere to Shakespeare, Tennessee Williams to Oscar Wilde, August Wilson to Gilbert and Sullivan. Many productions are Arizona premieres. More than a few are world premieres (Five Presidents in the 2014-2015 season being an example).
The company has become a national role model for how to run a regional theatre. Arts people come from all over the world to see how it manages to balance two cities (at one time, three, since, for a brief period, ATC presented at the Mesa Arts Center), maintain itself more or less in the black (there have been a couple of close calls) and field an enviable staff of professionals, from stage managers to seamstresses to riggers.
The costume, scene and property shops are considered to be among the best in the nation.
It works because ATC has never lost sight of Sandy's dream. Gary and David Ira bought into it and took it to the next level and the next.
In their hands, Arizona Theatre Company stands for something more than just a good time at the theater. It stands for the best of literature, of performance art, of design excellence, of direction.
It is "the best of theater on a single stage."
That phrase isn't mine. I borrowed it from the dreamer.
MONEY TALKS – ESPECIALLY WHEN THERE'S NOT ENOUGH
For most of its history, Arizona Theatre Company has been a model of solvency. There have been only two real setbacks.
You don't run a full season of high-quality productions without spending a few bucks. Like all non-profit organizations, ATC knows it can't pay the bills with income from the box-office, however popular the season's offerings may be. It depends upon the generosity of donors and grants from state and local entities to make up the difference.
Those can disappear – and rather quickly – when times are hard. It happened to Gary near the close of his tenure. The company incurred a million-dollar deficit and announced it might have to close. The people of Tucson and Phoenix weren't about to let that happen. The deficit was erased and the show went on.
In 2013, it happened again. The company announced another million-dollar deficit. The news came when ATC was already reeling from the decision of David Ira to leave. Rumors abounded that his departure was due to friction with Mark Cole, who replaced Jessica Andrews when she retired as managing director. There also were rumors the deficit could be blamed, at least partially, on Mark.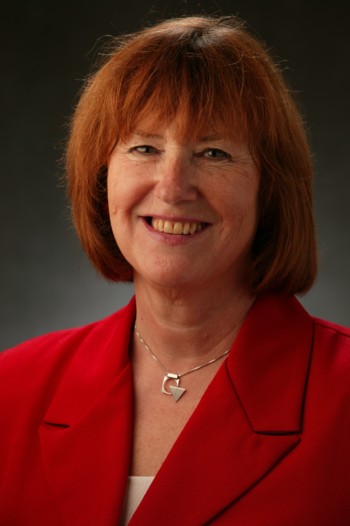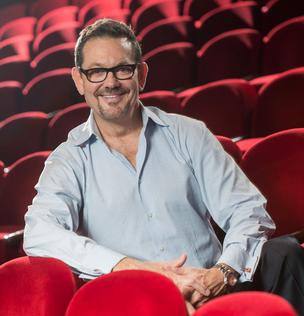 That was probably unfair. The American economy was in a tailspin, and the effect was being felt in Phoenix and Tucson, along with every other American city. Arts organizations across the country were struggling, some closing. It was a fate that ATC had to squarely face.
When asked, all denied any friction between ATC's top leaders. Board president Robert Glaser was reported to have defended Mark in meetings, but the board apparently remained split. The conflict resolved itself when Mark, two years into his tenure, abruptly tendered his resignation. David Ira announced that he would not leave the company, at least for a while, and Jessica, who had always seemed the ideal soul mate of David Ira, was persuaded to step back in as managing director – at least for the interim.
By the start of the 2013-2014 season, ATC had erased its deficit, reduced its operations budget to under $7 million (it had topped $10 million in some seasons) and both David Ira and Jessica signaled their intentions to stay until their replacements were found. A national search was instituted.
The future, if not assured, was at least settled for the time being.
 DAVID IRA TO LEAVE: An Interview with Kerry Lengel.
The article below was written by Kerry Lengel of the Arizona Republic after David Ira announced his decision to leave ATC. Later, as indicated above, he elected to stay on until the company's financial problems were solved.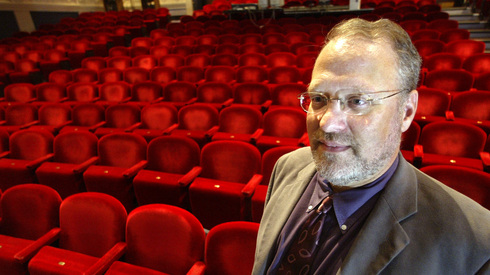 By Kerry Lengel, The Arizona Republic, June 4, 2013
David Ira Goldstein, artistic director of Arizona Theatre Company, will step down in December after leading the state's largest and most influential theater for more than 21 years.
Goldstein's long tenure represents nearly half the history of the company, which was founded in Tucson in 1967 and expanded to Phoenix in 1978. Serving both communities has been challenging, from a programming and a logistical perspective.
"I've driven the equivalent of 17 times around the world between Tucson and Phoenix," he said.
Goldstein will remain in Phoenix and continue his career as a freelance director for major regional theaters. He said he hopes to direct shows for other Valley companies, but he also is looking forward to having more time to spend with his family.
"I just turned 60," he said. "This is the time."
During his 21 seasons as artistic director, Goldstein expanded the company's audience as well as its national profile. He commissioned and directed several world-premiere plays that have gone on to multiple productions around the country, including Jeffrey Hatcher's Ten Chimneys and Steven Dietz's Inventing Van Gogh and Sherlock Holmes: The Final Adventure.
"Finding someone to replace David will be difficult. He really is very unique," said John Rawicz, president of the company's board of directors and a lawyer with the Phoenix firm Lewis and Roca. "He has tremendous relationships with people in the theater world. He's been able to bring certain plays to our theater that wouldn't have come otherwise."
Goldstein came to Arizona Theatre Company in 1992 from A Contemporary Theatre in Seattle. With roots in the Midwest, he has racked up directing credits at the Children's Theatre Company of Minneapolis, Seattle Repertory Theatre, Florida Stage, Pasadena Playhouse and San Jose Repertory Theatre. At the latter company, he directed the world premiere of The Kite Runner, based on the novel by Khaled Hosseini.
Former ATC managing director Kevin Moore, who holds the same title for Theatre Communications Group in New York, praised Goldstein's "artist-focused approach."
"By hiring the best designers and the best actors and the best directors, he really put (the theater) on the national map," he said.
Goldstein has directed more than 40 main-stage productions for the ATC, ranging from Shakespeare classics to slapstick farces (The Mystery of Irma Vep) to cutting-edge rock musicals (Next to Normal). His versatility has impressed both colleagues and critics.
"His gift is communication," said Kyle Lawson, a longtime theater writer for The Arizona Republic who retired in 2008. "Communication to the actors but also communication to the audience. He can make a play come across that fourth wall into the laps of the audience. And because the audience felt involved, that's why the company grew."
Goldstein's departure, which the theater announced on Monday, comes at a time of transition in the Valley's performing-arts community. Phoenix Symphony music director Michael Christie conducted his farewell concert last month, while Arizona Opera's general director, Scott Altman, left the company in April in a surprise announcement after the close of the opera's 2012-13 season.
By staying on through December, Goldstein gives the ATC's board time to organize a search for his replacement. But that's not the only reason. He's also sticking around to direct Xanadu, which will open at Phoenix's Herberger Theater Center on New Year's Eve.
The 2007 Broadway musical is an adaptation and a spoof of the 1980 film. "I can't wait for that," Goldstein said.
Read more about Arizona Theatre Company