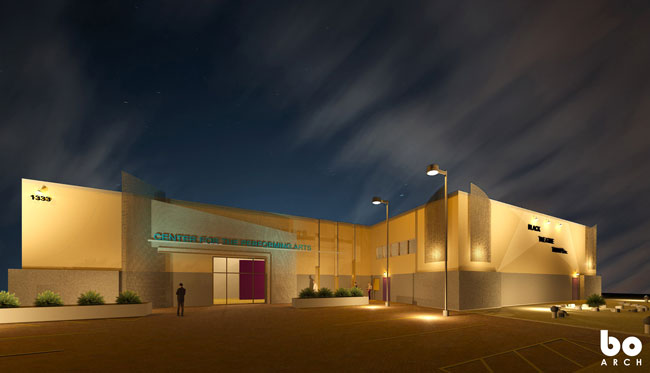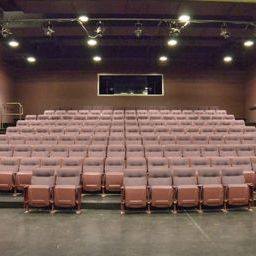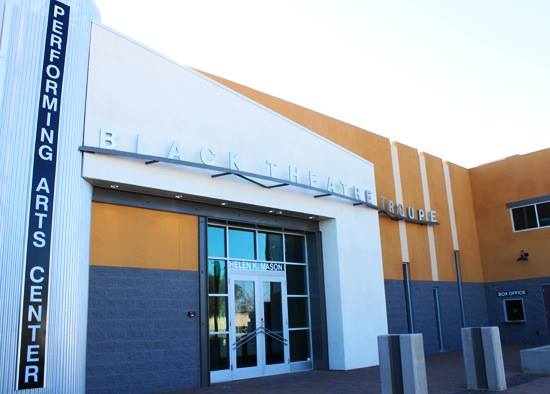 The Black Theatre Troupe was founded in 1969 when, fueled by race riots, American cities were going up in flames.
The brain child of Helen Mason, the company was designed to keep youth off the streets. It developed into one of the better theater companies in the Valley and one of the few African-American stage troupes to have a long history.
Black Theatre Troupe is still presenting full seasons 35 years after its founding, appropriately in the new Helen Mason Center for the Performing Arts.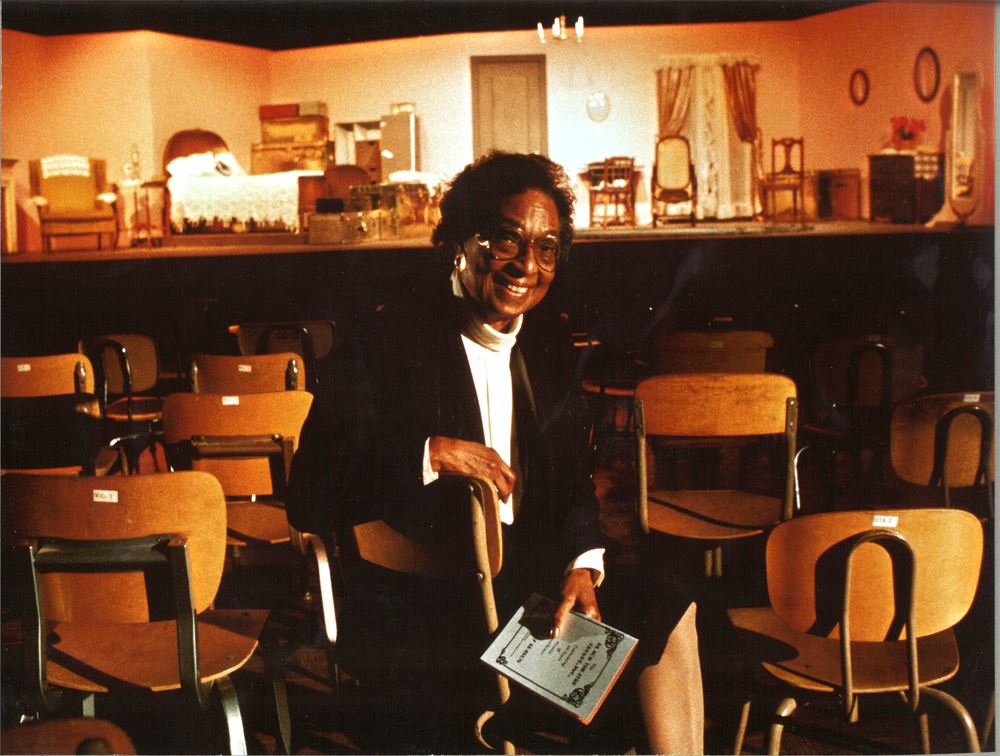 A CRITIC REMINISCES
When someone asks me if God has been good to me, I can answer in the affirmative. He made sure I knew Helen Katherine Mason.
There are people who stroll casually into your life and right back out again. There are others who, however low-key their entrance, sink grappling hooks into your soul and latch on for eternity.
When I met Helen in 1977, I felt as if I were greeting a beloved aunt. She had that smile, the one that says without words, "Come here, let me hug you." There was no big-to-do about that first of many lunches. It was not reporter sits down with star, as so many of my interviews were.  She was soft-spoken, gracious, as interested in me as I was in her and her theater.
And, I was soon to learn, nobody's fool.
Helen was a Valley icon even then, looked up to equally by rich Scottsdalians and poor South Siders. I'm not sure either understood why they revered her. She certainly was not rich and, as far as I learned, never aspired to the prerogatives of the rich. She was not dirt poor; she was educated and had a good job; but she understood life on the streets. She was not fooled by the promises of those who would say anything to maintain the status quo.
What set her apart was that she was a dreamer. Not an ordinary one, mind you. Helen Mason never let opposition or harsh reality get in her way when she was bent on realizing a goal.  She waded in, aimed for the jaw and achieved her dreams. People who can do that and still make you think of your aunt are impressive  – and damn scary.
During the '60s, America was going up in flames. I knew something about that. I came from Milwaukee, where one neighborhood after another disintegrated into ashes. The heat crept closer and closer to Phoenix. Helen was a recreation supervisor for the city. She worked closely with teenagers and saw the danger.
"There was nothing for young people to do but get into trouble," she told me, during a later interview. "I wanted to give them something to occupy their time that would be positive and increase their self respect."
That something was theater. Helen founded what would become the Black Theatre Troupe, one of the nation's most enduring and skilled companies devoted to minority arts.
The flames that devoured other urban areas never burst into life in her town.
You notice I said minority, not African American. Though the thrust of BTT's efforts was and always will be Black theater and the literature of the Black diaspora, performers, directors, designers and playwrights of other races have been included. Helen was interested in how things could come together, not how they could be ripped further apart.
It didn't take long for the best Black talent of the day to find its way to Helen's theater.  Lynda Gravatt, an established Broadway and New York actress, lent her incandescence to the early efforts. Rod Ambrose, an actor on a par with James Earl Jones and Sidney Poitier, gave some of the finest performances any local theater has seen. David Hemphill, young and full of piss, brought to his role as a later artistic/managing director a breadth of vision that steered the theater through perilous economic straits.
But however luminous the performances, however brilliant the leadership, it was Helen who kept the fires burning. She never let anyone – including this critic – forget that the theater existed to provide an outlet for the pains and fears – and yes, for the joys, too – of the minorities living in the Valley of the Sun. This is not a toy, she said time and again, this is a weapon, this is a path, this is a means to achieve what our people were meant to achieve.
Whenever she said that last part, she always leaned over and patted my hand. She left room in "our people" for me.
Many felt that, when Helen left the theater, it would fall apart. I was never one of them. Helen was crafty, she was far-sighted, she was, when necessary, ruthless. She created a theater for the future, not just for her day.
And so it has proved. Helen died in 2003. The Black Theatre is thriving still, performing in the Helen K. Mason Performing Arts Center, a lovely memorial to the woman who gave it birth.
Her legacy is more than bricks and steel, however. It can be found in the lives her work changed forever, in the arts that she tirelessly supported, in the memories of those who knew her and loved her.
Oh, yes, God was more than kind to me. I didn't just get to know Helen Katherine Mason, I had the chance to love her. What greater gift than that, I cannot imagine. — Kyle Lawson.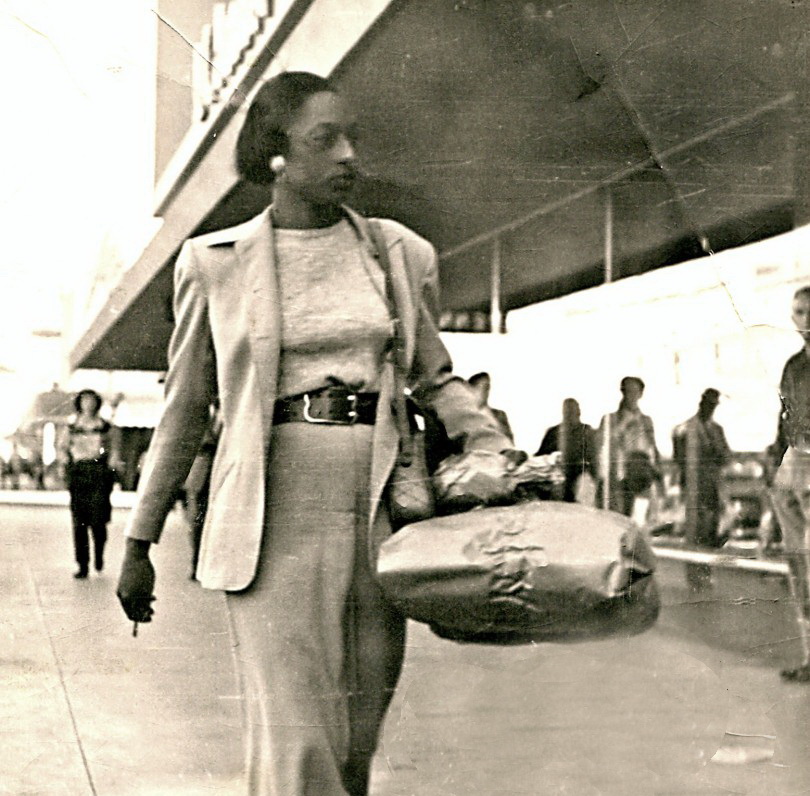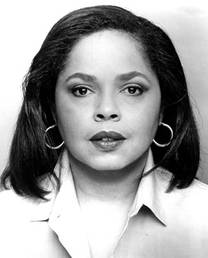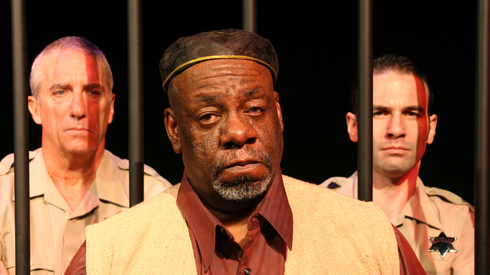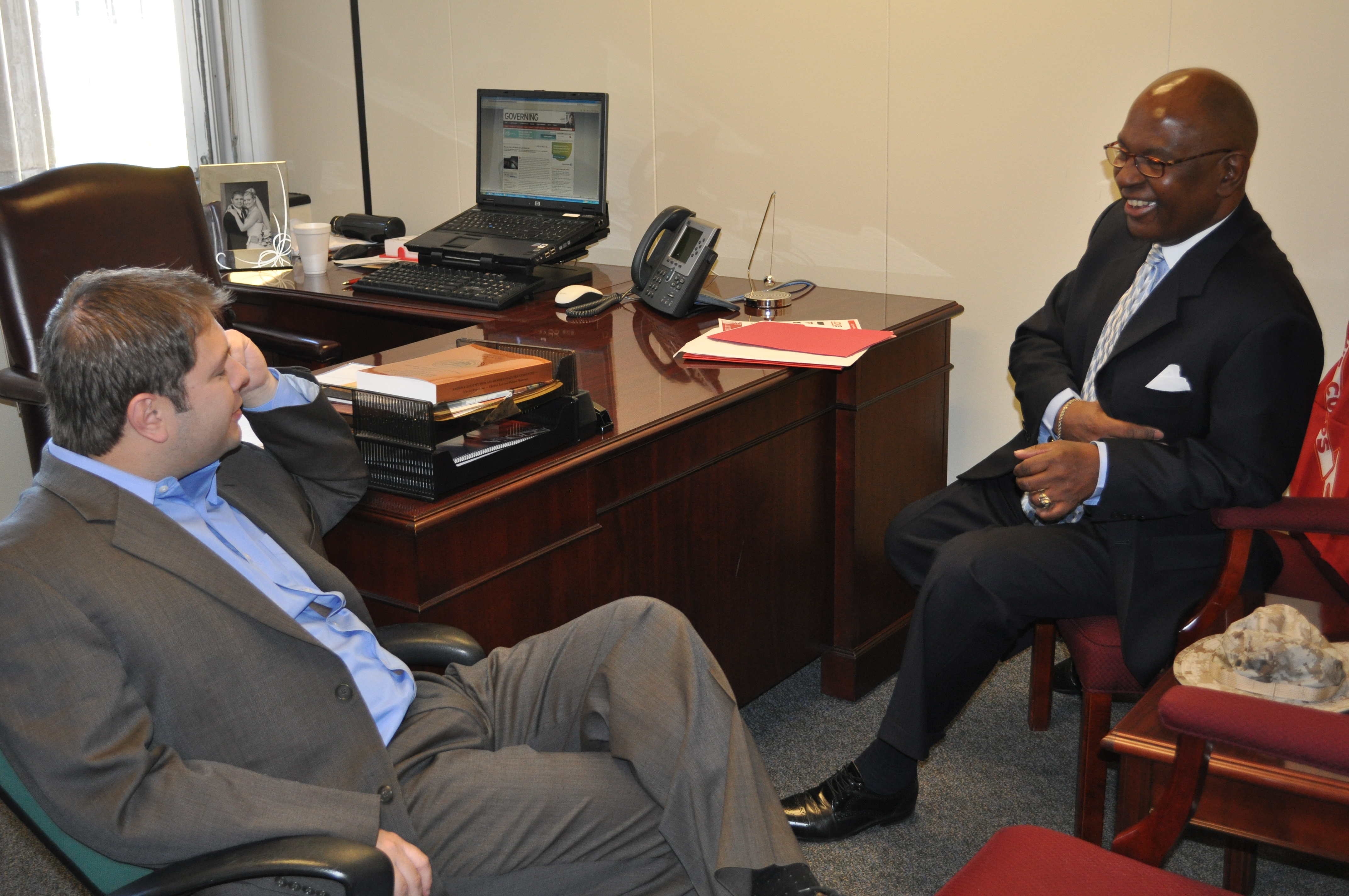 To read more about the Black Theatre Troupe, go HERE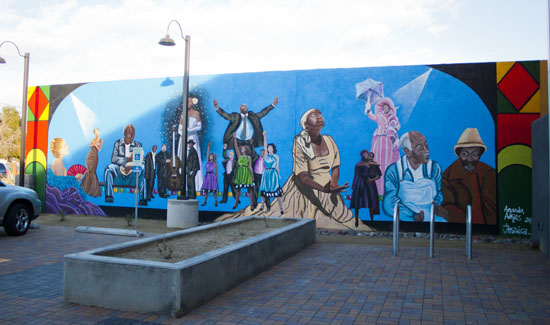 A VIDEO OF BLACK THEATRE TROUPE'S PRODUCTION OF "LADY DAY AT EMERSON'S BAR & GRILL," 2011.
2014-2015 SEASON
PHOTOGRAPHS, REVIEWS & THE KITCHEN SINK
2014   "PURLIE."   Book: Ossie Davis, Phillip Rose and Peter Udell. Lyrics: Peter Udell. Based on Purlie Victorious by Ossie Davis. Director, Choreographer: Laurie Trygg. Music Director: Liz Spencer. Musical Arrangements: Gary Geld. Musical Supervision: John Massaro. Cast: T.A. Burrows, Brandon Bailey, Anne-Lise Koyabe (Ana-Lise Koyabe), Robert Lee Body-Ewing (Robert Body), DeAngelus Grisby, EJ Dohring, Wayne Peck, Dzifa Kwawu, Arnett Hardeman, Reggie Graham, Kishea Morning, Jeanna Snipes, Randy Gillie, Arthur Reid and Raheem De'Angelo. Stage Managers: Paris D Rhoad and Jeff Spence. Notes: Called Broadway's "first gospel musical," Purlie takes off at a funeral and soars into the stratosphere as Purlie Victorious, who left home as a boy, returns to Georgia to claim his inheritance, only to discover that the road to riches is full of potholes, dug mostly by his family. Winner of the Tony and Drama Desk awards for best musical.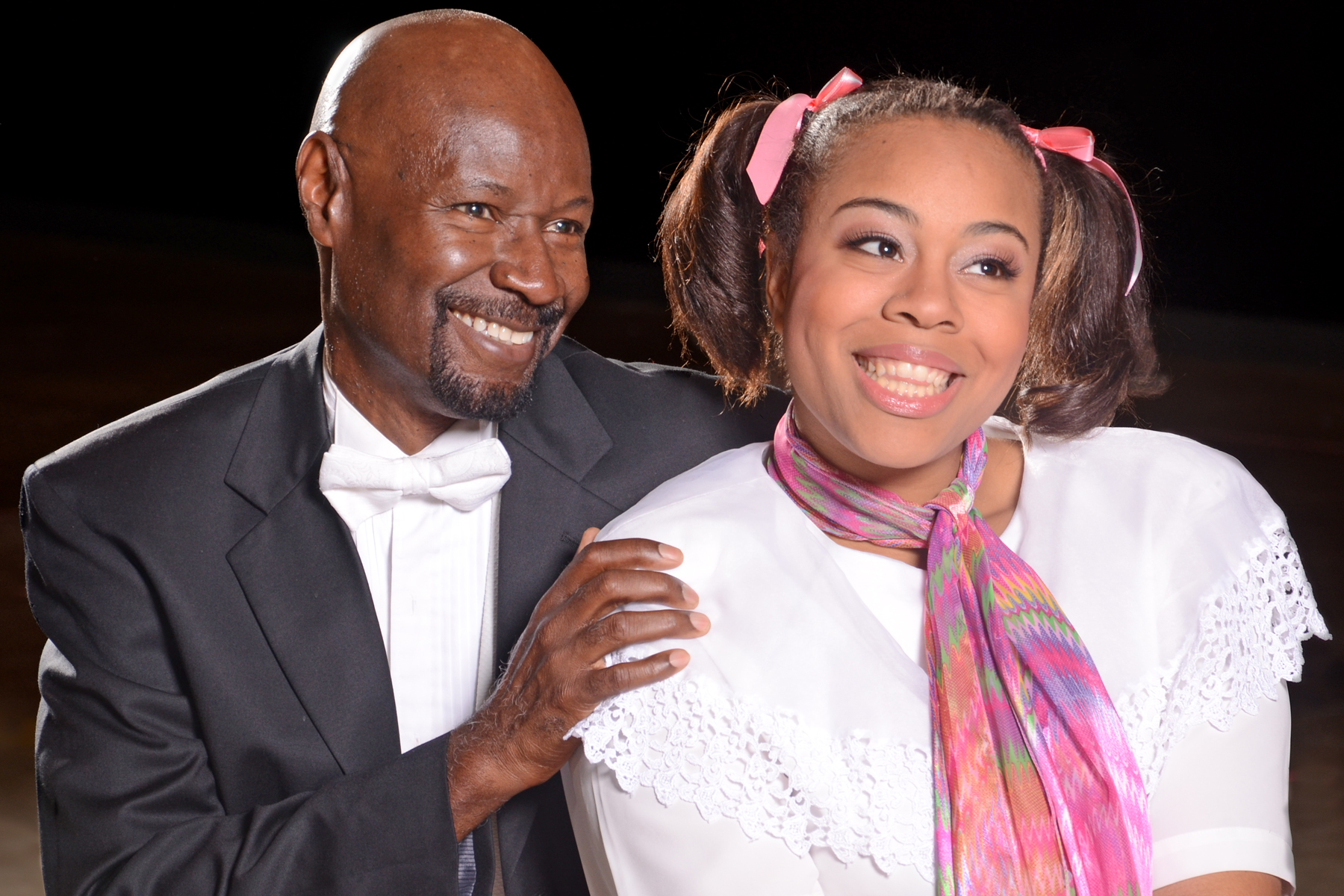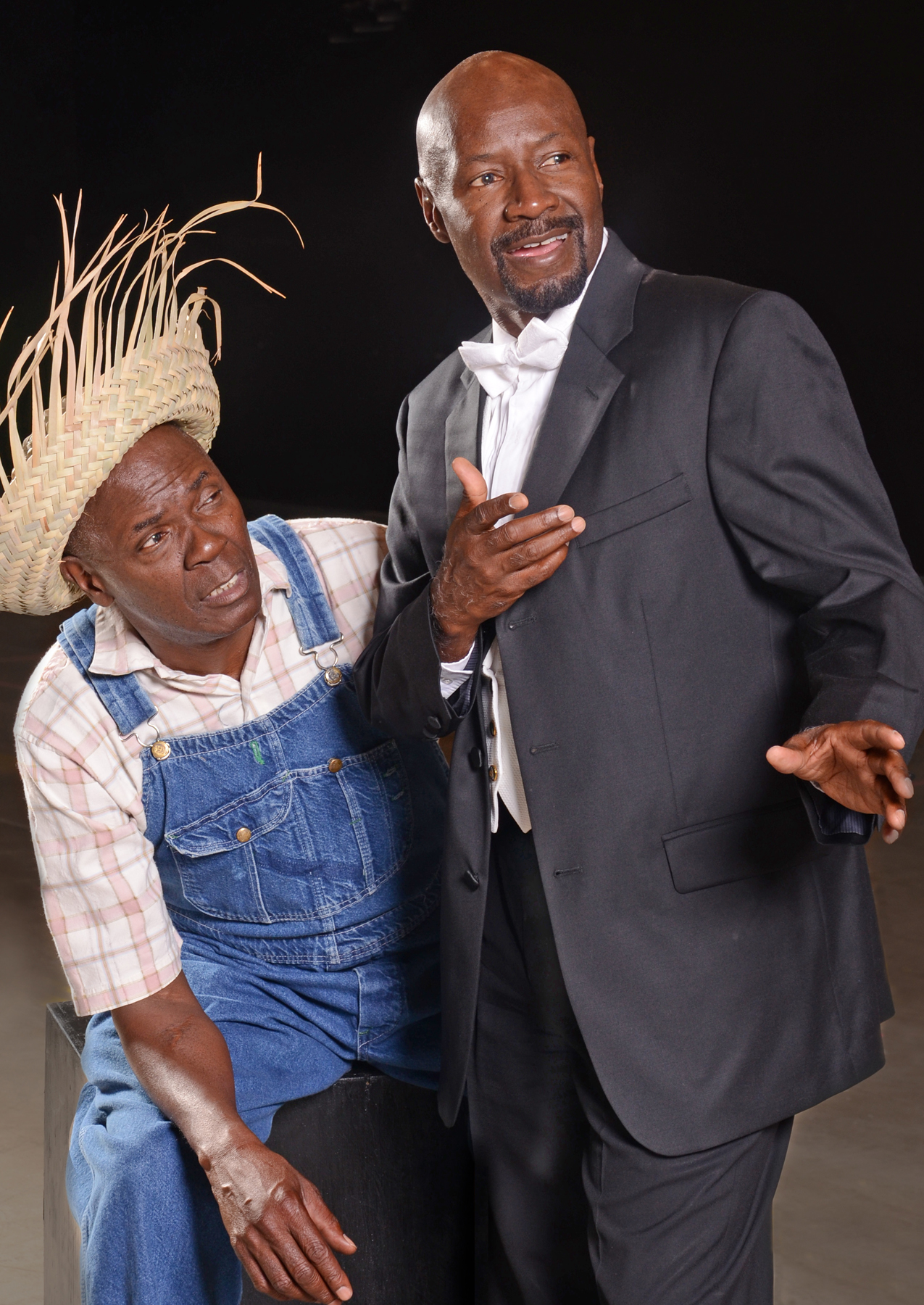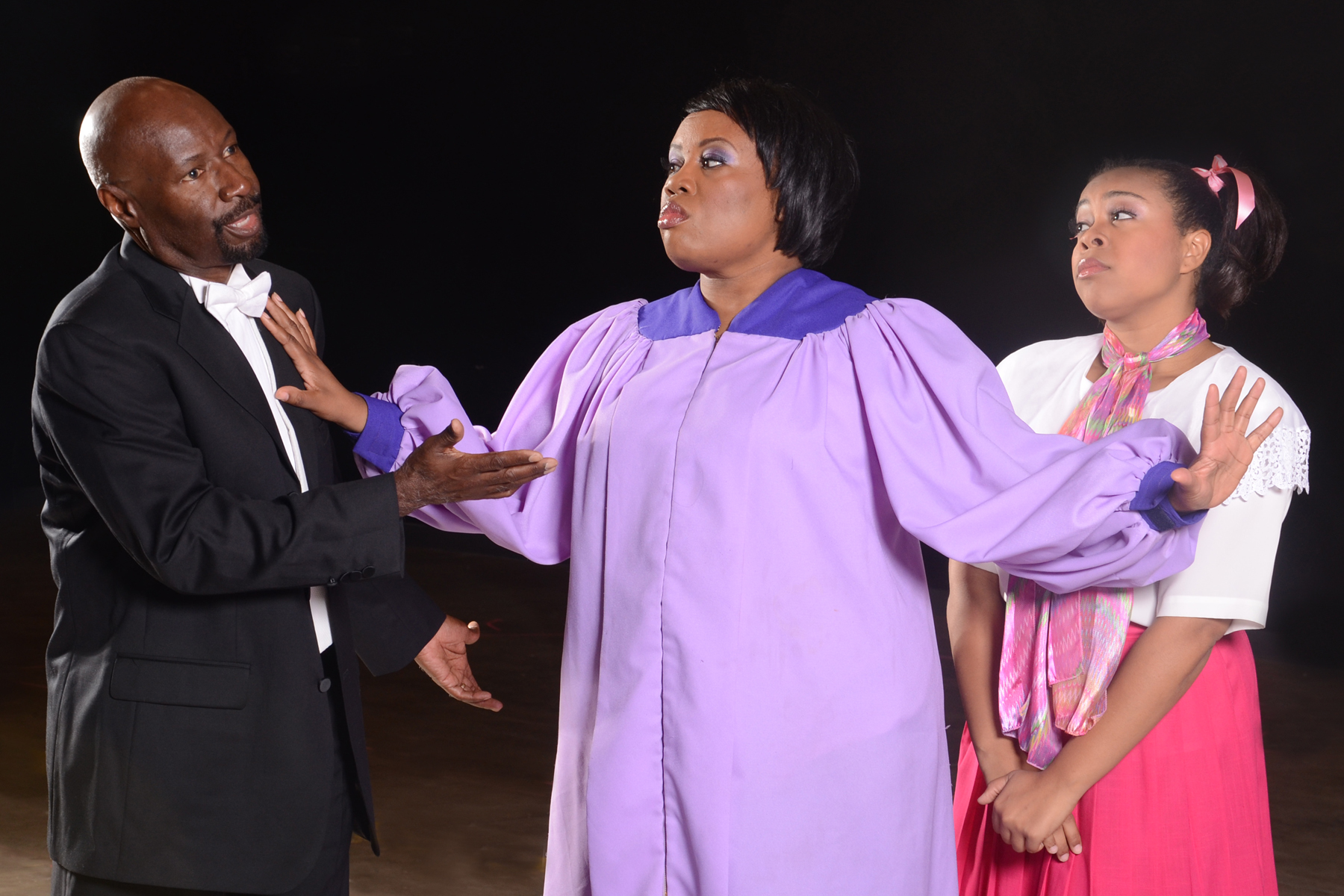 *****
2014  "BOESMAN AND LENA"  Produced in association with Arizona State University. Playwright: Athol Fugard.  Director: Walter Dallas. Cast: Jeremy Gillett, Shanique Sabrina Scott, Ken Love, Rod Ambrose. Scenic Design: Thom Gilseth. Notes: Fugard wrote this play in 1969 but, in many ways, it is as relevant as ever. Apartheid no longer rules in South Africa but in countries around the world, its sordid tradition lingers. Fugard paints a bleak picture of the South African miseries that confront Boesman and his wife Lena as they try to reestablish their lives after they have been unfairly evicted from their farm labor jobs.  It is testament to the play's depth that it not only reveals the despicable situation they find themselves in, but also explores their troubled relationship.  The director, Walter Dallas, has won recognition for his work on and off-Broadway and regionally at such theaters as the Negro Ensemble Company, American Place, Yale Rep, Crossroads, Alliance and Baltimore's Center Stage. At Chicago's Goodman Theatre he directed the critically acclaimed world premiere of August Wilson's Seven Guitars, named one of the Top Ten Best Theatre Events of 1995 by Time Magazine and a finalist for the Pulitzer Prize.  Review: Chris Curcio HERE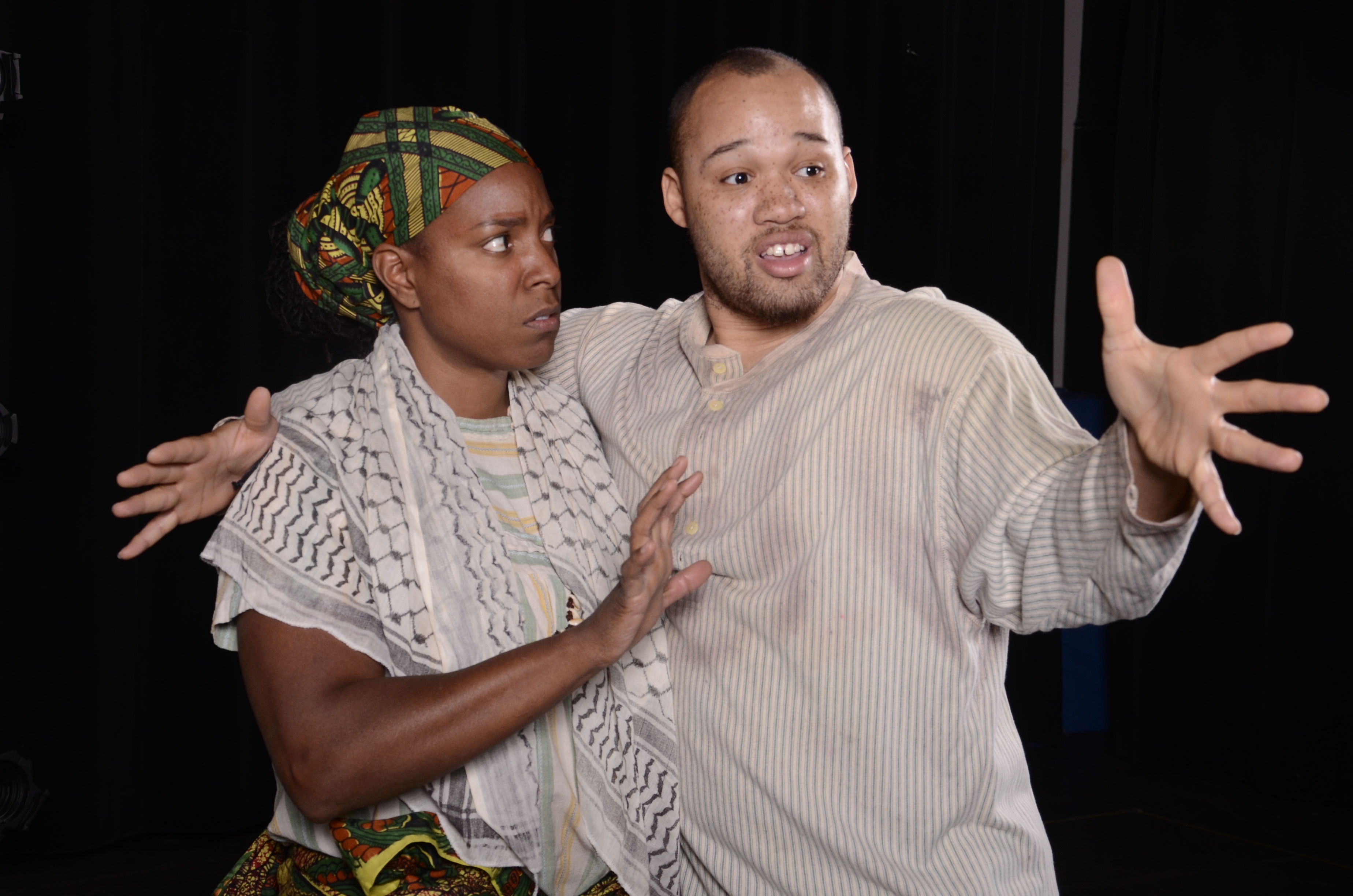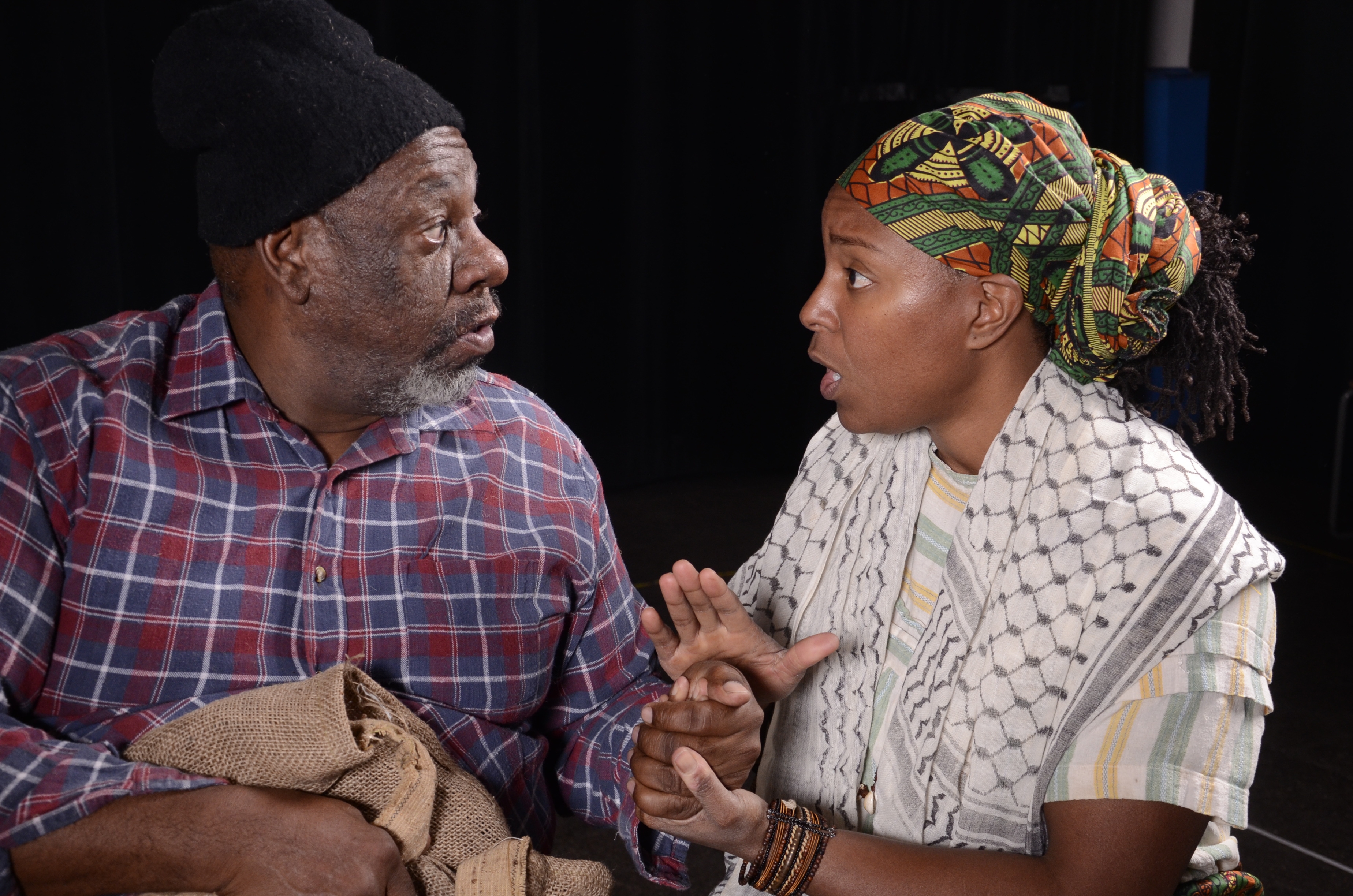 *****
2013  "TELLIN' IT ON THE MOUNTAIN."  Conceived and directed by David Hemphill. Book: Lynn Richardson. Music: Anthony Cowan & Jennifer Robinson. Musical Arrangements: Michael Bowerman. Cast: Brintanee Perkins, Chanel Bragg, Ebony Green, Walter Belcher.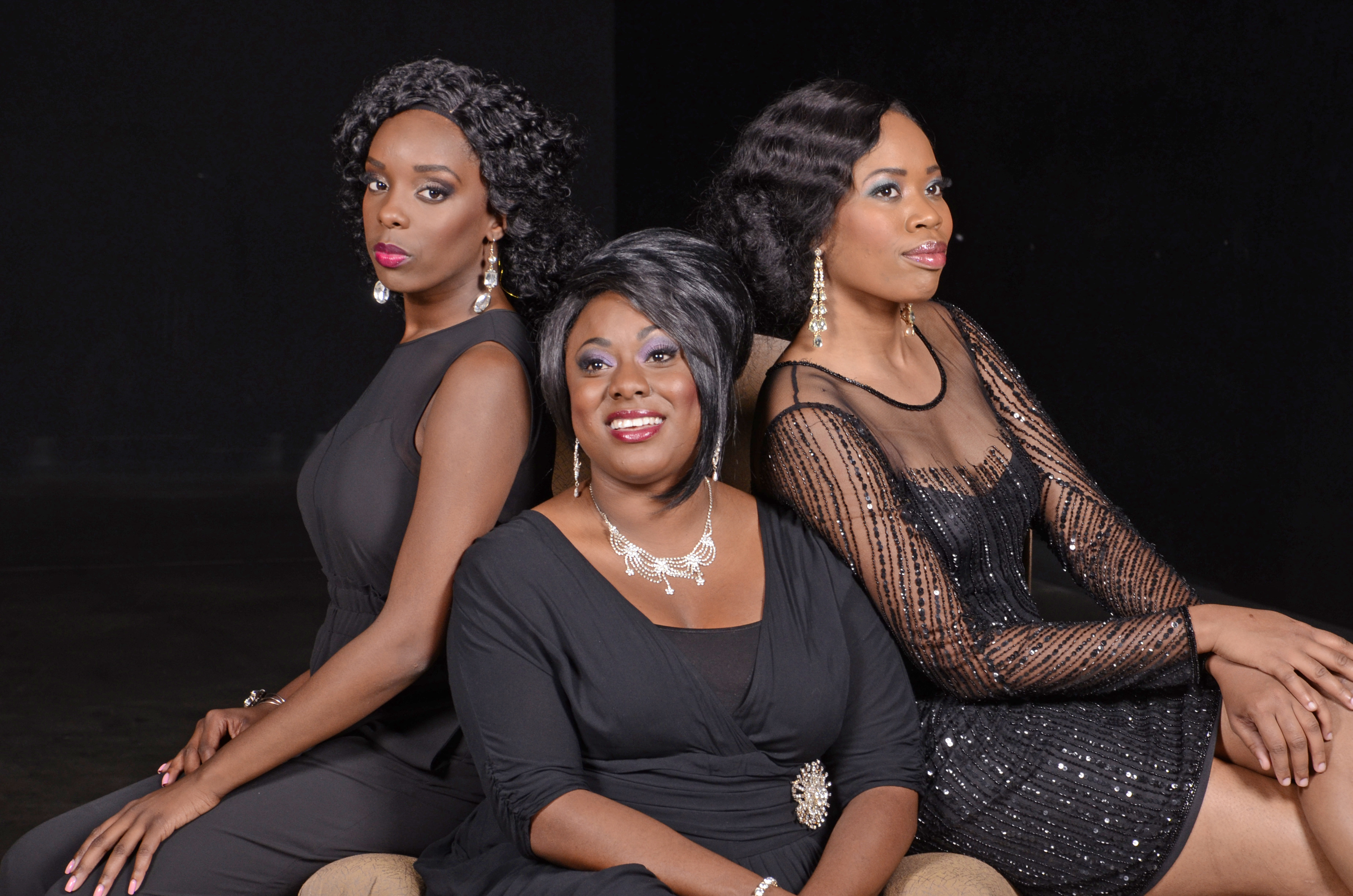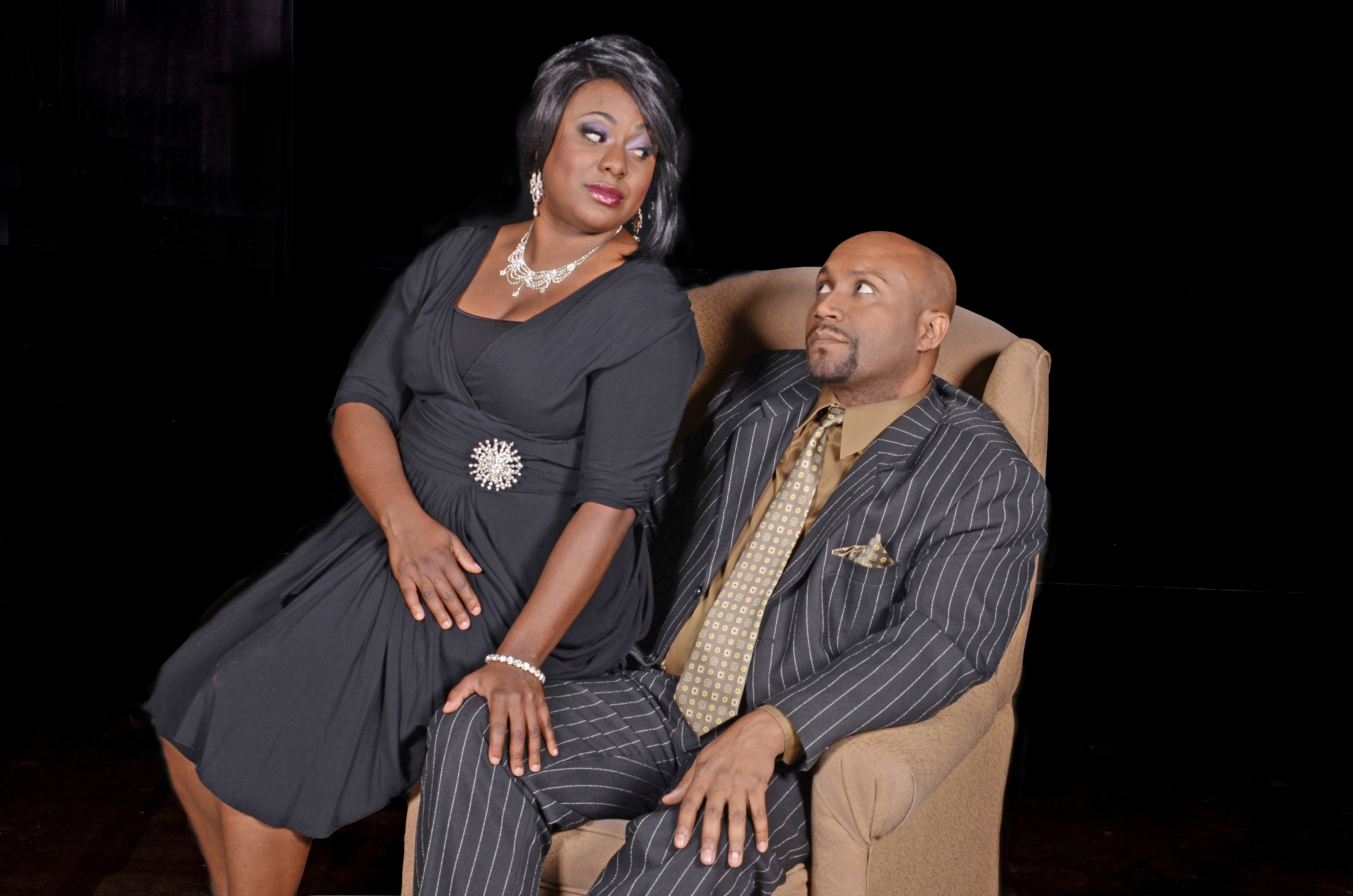 ****
2013  "WEDDING BAND"   Playwright: Alice Childress. Director: David J. Hemphill. Cast: Lillie Richardson, Chad Krolczyk, Katie McFadzen, Barbara Acker, Moria Hall, Joshua Sherrill, Ann Ross, Kleven Craig. Scenic Design: Thom Gilseth. Sound Design: Humberto Gomez. Costume and Hair Design: Mario Garcia. Notes: Childress' play is the story of a black woman in love with a white man during a time when miscegenation was a criminal offense in the South. Written in 1966, the play was banned from theaters until an off-Broadway production in 1972.  Review: New Times  HERE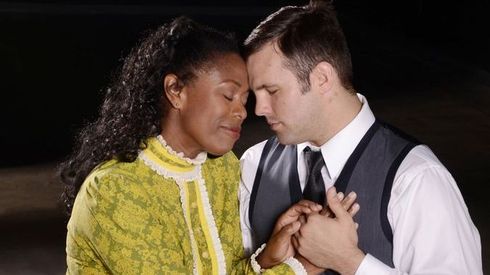 *****
1999  "BEFORE IT HITS HOME"
Review by Kyle Lawson, Arizona Republic, Jan. 14, 1999.
AIDS. It happens to other people. A comforting lie, Cheryl West says. We all are in the grip of the epidemic, morally if not physically. No one dies alone, and too many are dying.
The playwright mourns every one of them, especially the African-Americans. She is Black and she is appalled. She regards her community as the proverbial ostrich, burying its head in the sands of
ignorance. "Don't ask, don't tell" isn't something the military invented; the brass was just picking up on a common human reaction to distasteful matters.
In Before It Hits Home, which opened last weekend for Black Theatre Troupe, West examines the African-American response to AIDS and finds it wanting.
She understands the sexual and religious baggage that encumbers the subject; she can deal with the moral indignation and the social ostracism that predicates that response. She never forgets the fear. This is a plague that kills people.
What West cannot do is condone the lack of compassion, or the community's refusal to face up to the realities of the situation. A battle must be engaged to be won. In Before It Hits Home, she
comes out slugging.
Wendal, a jazz saxophonist, is diagnosed with AIDS. It's not clear how he contracted the disease, but he is bisexual and prone to promiscuity. He breaks it off with his male lover, eventually telling
him why. He cannot bring himself to tell the truth to his pregnant fiancee, cowardly forcing her to end the relationship.
He comes home to die.
He cannot tell his parents, either. Or the teenage son he had with his first wife, or his kid brother who idolizes him. Eventually, they learn his secret. Their reactions are a microcosm of the larger world: rejection, panic, disgust. In a surprising twist, the most unlikely member of the family becomes Wendal's final caregiver.
West's play isn't only about AIDS and its impact. It is about love in all its ramifications. She asks tough questions of her characters: Is a mother's love really unconditional? Can an emotionally illiterate father learn to show his feelings? Is it enough for Christians to do their loving and praying from a safe distance? Are there moral and social obligations to those who break the code?
There are no right decisions for this family. They pay terrible prices for their choices. Devastating is a strong word, but there is no other to describe the impact of the scene where the father cradles his son and cries out to God for more time to say the things he never said. Too late, he remembers God does not suffer fools.
Of all our young directors, Matthew Mazuroski may be the best. He treads this emotional minefield with a surefootedness that is dazzling to behold. West's script has its weaknesses; it could be manipulative if the director didn't cut to the core. Mazuroski's eye for the telling human detail and his gift for letting the story find its own pace results in a cumulative catharsis that leaves the audience stunned.
Black Theatre Troupe is not a wealthy company; it can't pay actors and designers the wages they deserve. As a result, not every aspect of Before It Hits Home is as fine as it should be, but Mazuroski wisely has spent his dollars where they count.
That includes hiring lighting designer Mike Eddy, whose atmospheric images belie the fact that he is working with only a handful of instruments. The Gershwins' Fascinating Rhythm and Miss
Saigon, to name two of the splashier shows now on the boards, create their effects with hundreds of lights. Eddy, with perhaps 30, matches them in visual artistry.
Mazuroski certainly was wise to cast Ken Love and Joyce Gittoes as Wendal's parents. Watch as their facades – his tough-guy dad, her overpossessive mother – crumble in the face of Wendal's approaching death. Watch, too, as Mike Traylor subtly charts the progress of the disease as it courses through Wendal's body and personality. It's hard to believe that any performance to come can top these.
There also is lovely work from Helen Jones, as a woman so close to the family everyone calls her aunt, and Kenny Grimes, as the younger brother. Ellishequea Bishop, as Simone, Wendal's
girlfriend, lends humor to their rocky relationship, though her departure packs considerable emotional wallop.
Before It Hits Home isn't going to be everyone's favorite drama. When Wendal kissed his lover, some members in Sunday's audience reacted in verbal shock. As the story became more intense, others left to wait it out in the lobby or in their cars.
For those who can stomach it, it is a gripping piece of theater, with a message that is at once a rebuke and a call to action: Love is cheap in the good times; only in the years of famine is its true price revealed.
*****
Clipping from the Scottsdale Daily Progress Jan. 21, 1977