Scottsdale theater troupe, founded in 1995
Read more about the company at  http://www.desert stages.org

HISTORY
Scottsdale Desert Stages Theatre is an award-winning, non-profit performing arts theater committed to offering  entertainment to suit a variety of ages and musical tastes and to providing a creative platform that nurtures each stage of an actor's development.
Its location at 4720 N. Scottsdale Road is a dream-come-true for this company that began in 1995 as a community youth theater in a Scottsdale strip mall at Granite Reef Road and McDonald Drive .
Founded by husband and wife team Gerry and Laurie Cullity and Gerry's mother Joan Thompson , Desert Stages outgrew its humble beginnings and, in May 2004,moved to the 6,500 square foot free-standing art-deco building one the corner of Scottsdale Road and Highland Avenue in downtown Scottsdale .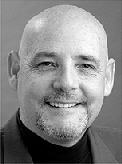 This setting allows Scottsdale Desert Stages Theatre to offer entertainment choices on two separate stages, as well as operate its Academy of Theatrical Arts year-round.
The main theatre within the Scottsdale Desert Stages
Theatre complex is a 136-seat theatre-in-the-round which provides a personal and interactive experience for patrons. Audience members often find themselves surrounded by actors who may appear and disappear from up to eight different entrances – four on stage level and four on catwalk level.
Cullity Hall productions, featuring actors of all ages, alternate with Children's Theatre productions that feature young performers, ages 3 to 19.
The popular Cullity Hall series includes large-cast, family-friendly productions such as Oliver!, Footloose, West Side Story and Hello, Dolly! and often receives critical acclaim from Valley reviewers. The theater's blockbuster hit Cabaret , for example, was honored numerous times, receiving "Best Of" awards from Tribune Theatre Critic Chris Page , New Times Theatre Critic Robrt Pela and Arizona Regional Theatre Critic Mark S.P. Turvin .
The Children's Theatre series offers a mix of classic and original musicals, suitable for all ages. Desert Stages benefitted from the creative talents of original founder Gerry Cullity, who served as Artistic Director from the beginning until March, 2005, when he passed away.  An accomplished director, actor, musician and lyricist, he left a legacy of original musicals and original scores to adapted stories. He wrote music and lyrics to such favorite tales as The
Ugly Duckling, Cinderella, Charlotte's Web, Alice in Wonderland and The Snow Queen, as well as book, music and lyrics to Southwest Tails, In the Kingdom Of Clouds, The Butterfly's Day and more.
Gerry's ragtime adaptation of Cinderella prompted Arizona Republic Theatre Critic Kyle Lawson to write: "It's clear that Gerry Cullity , Desert Stages founder and artistic director, knows how to write a musical. Adults will find much to laugh about in his witty dialogue. His songs are as pretty as any heard on a local stage this season (May 26, 2004 )."
Gerry's work continues to live as the theater shares his musicals with old and new audience members and actors every season.
Scottsdale Desert Stages' second stage is called The Actor's Café. This intimate 60-seat proscenium-style theater combines traditional theater seating with café-style tables and chairs and offers long-running small-cast productions.
Actor's Café made its debut with the musical I Love You, You're Perfect, Now Change in July, 2004 and continues to produce award-winning–and very popular–entertainment.
In addition to its entertainment offerings, Scottsdale Desert Stages Theatre operates a year-round Academy of Theatrical Arts and Summer Camp for Young Actors, ages 3-15. The programs take place in the theater's dance facility and large multi-purpose area, as well as the two theatre spaces.
"I have always believed in the moment…the perfect laser-like point where preparation, information, inspiration and, perhaps, divine intervention unite to enable a change. In my life I have seen real change as the product of such moments." –Desert Stages Theatre Founder and Artistic Director Gerry Cullity (1953-2005)
PHOTOGRAPHS, REVIEWS & THE KITCHEN SINK