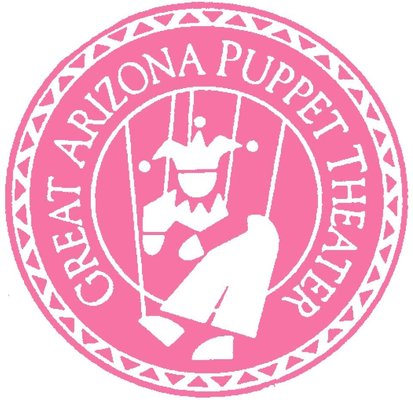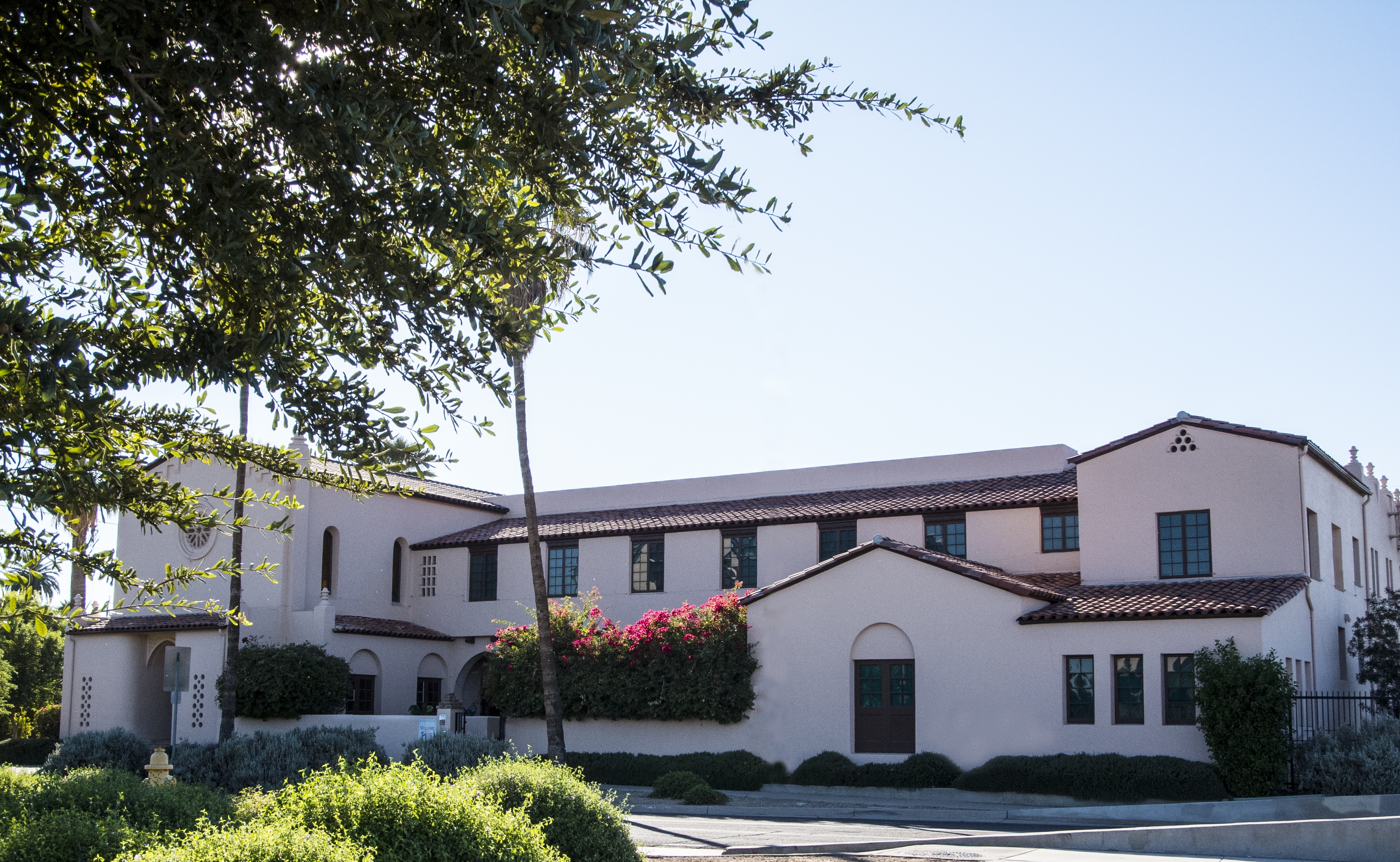 GREAT ARIZONA PUPPET THEATER
Founded in 1983
Read more about Great Arizona Puppet Theatre
HOME BASE
The home of the Great Arizona Puppet Theater is an important Phoenix landmark. Built in 1929, the Phoenix LDS 2nd Ward Church was purchased by the Highway Department in 1972 for construction of I-10 and targeted for demolition. Public outcry saved the building and it was placed on the National Register of Historic Places.
The building is an outstanding example of Spanish Colonial style architecture and was designed by the famed architectural team of Burton and Pope. Features include a domed ceiling arising from Moorish columns, stenciled and hand-painted decorative motifs on ceilings and beams throughout the building, and a lovely courtyard overlooking the Margaret Hance Deck Park and downtown Phoenix.
The theater bought the building in 1996 when it was in general disrepair and started the long process of renovation. Three years later the former chapel was opened as the performing space. Another three years of work enabled the puppeteers to open the former social hall as the auditorium.
The chapel now serves as gift shop, lobby and exhibit area. Also on site are workshop areas for puppet construction, puppet storage, office for the puppet theater, birthday party room, a puppet library and a guest room for visiting guest artists.
HISTORY
Great Arizona Puppet Theater is a non-profit professional puppet theater founded in 1983 as a touring company. The theater is open to the public 5 days a week year-round with shows for children and adults and also tours throughout the community serving a total audience of 85,000 annually, mostly children.
GAPT has received the Mayor's Environmental Award for Education, numerous Best of Phoenix awards and the UNIMA-USA Citation for Excellence in Puppetry.
PERSONNEL
Nancy Smith CEO/Artistic Director is a graduate of Arizona State University and Florida State University. She is co-founder of the Great Arizona Puppet Theater and writes and directs most of our shows and music.
Puppet Designer Ken Bonar came to puppetry as a visual artist. He and Nancy co-founded Puppetpower in Florida in 1976 and Great Arizona Puppets in 1983.
Assistant Artistic Director Gwen Bonar Bo has been performing since she was six. She has performed at three puppetry festivals and has toured internationally. As lead puppeteer, Gwen takes pride in overseeing all puppet productions.
Office Manager Franc Gaxiola is the Artistic Director for Soul Invictus Performance Space as well as the founder & director of The Sic Sense Sketch Comedy Troupe. He has over 10 years experience in acting and directing with numerous theater companies around the valley. He also has numerous commercial, voiceover and film work to his credits. Most likely, if you call us, you'll be talking with him.
After studying for a Master's degree in the Puppet Arts program at the University of Connecticut, head puppeteer Lisa Halsbauer began working at Great Arizona Puppet Theater in 1993. In 2010, Lisa moved to Seattle where she worked as a puppeteer with Thistle Theater and the children's band The Bears Upstairs, as well as helping to found and performing with the Fussy Cloud Puppet Slam. Lisa returned to Phoenix in 2012 and resumed her role as Head Puppeteer.
Puppeteer Aubrey Watkins has been a puppeteer for almost two years. She began her training during a summer theatre camp internship. Aubrey graduated from The University of Arizona with a BA in Theater Arts. She loves puppeteering and working with kids every day.  Aubrey also works around the valley as a freelance director and stage manager for youth theater programs.
PHOTOGRAPHS, REVIEWS & THE KITCHEN SINK