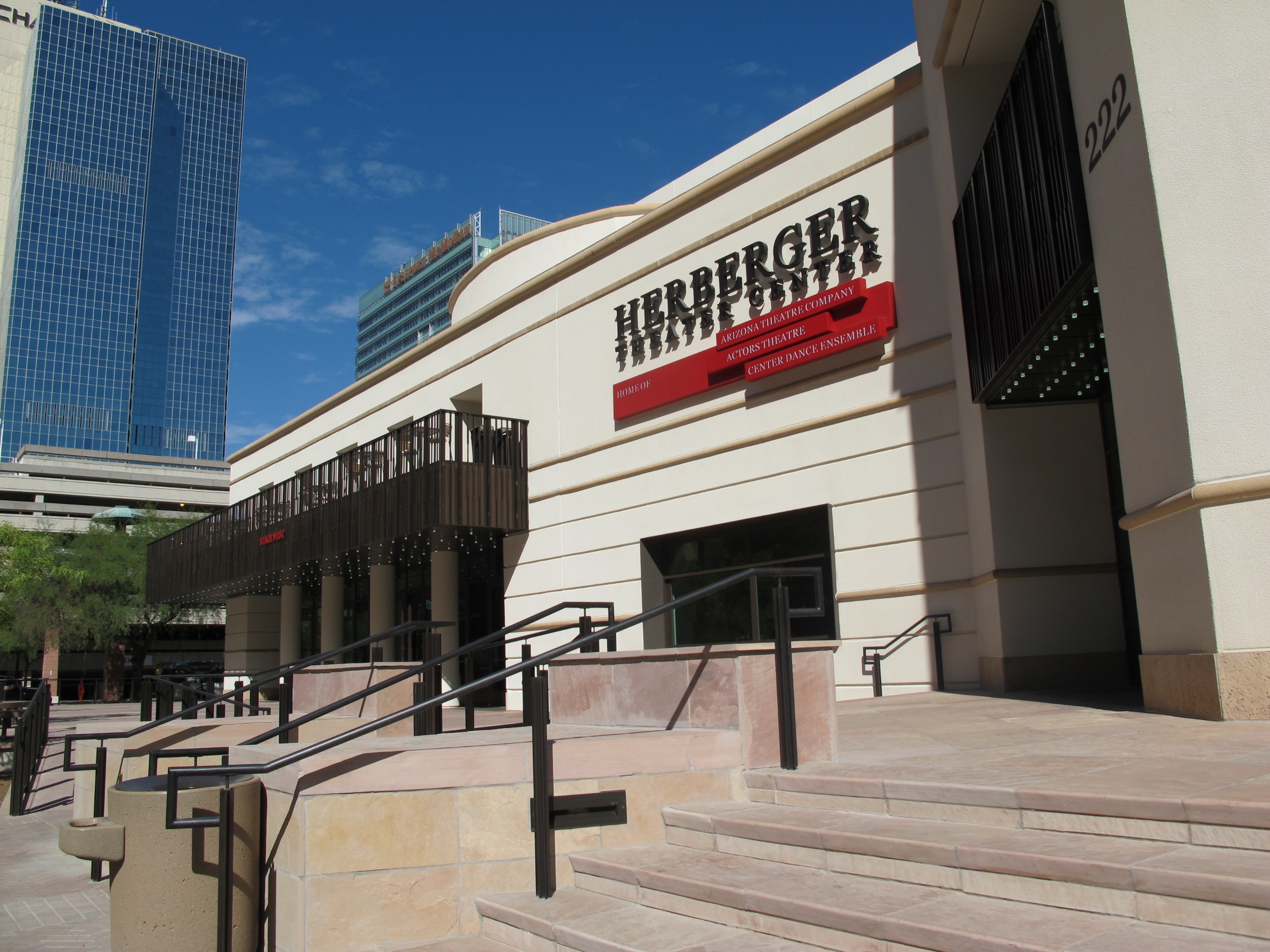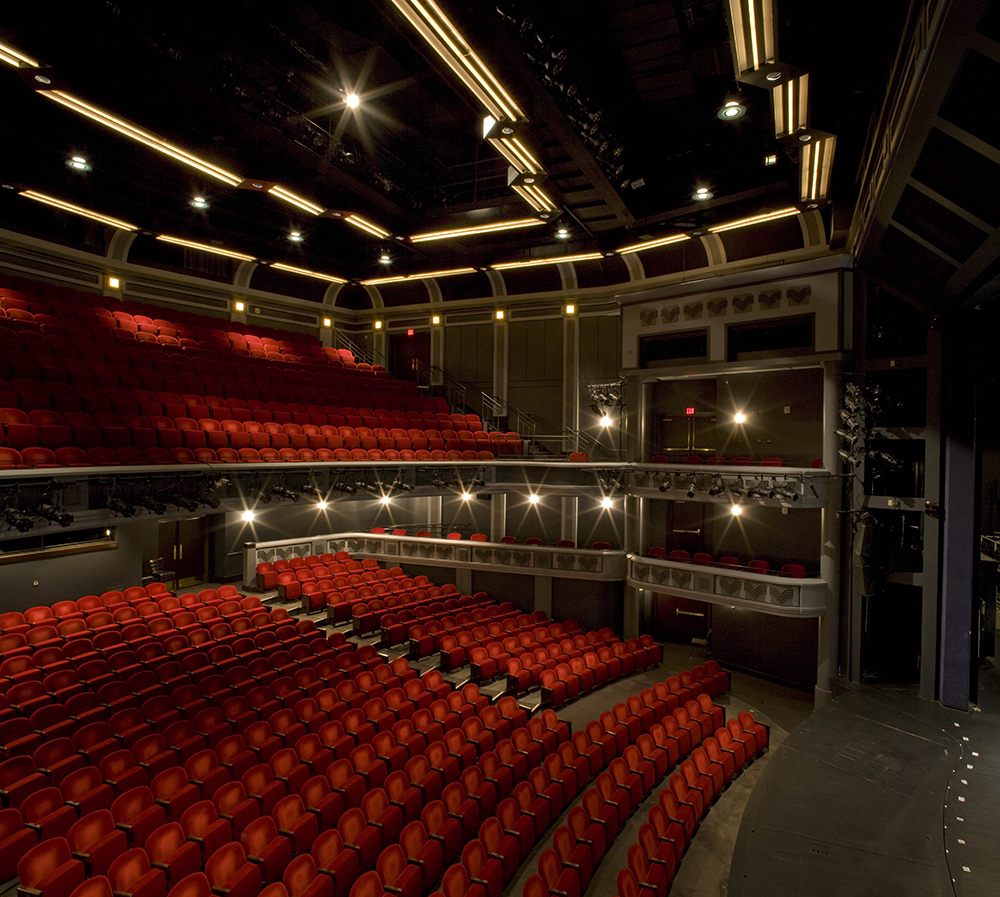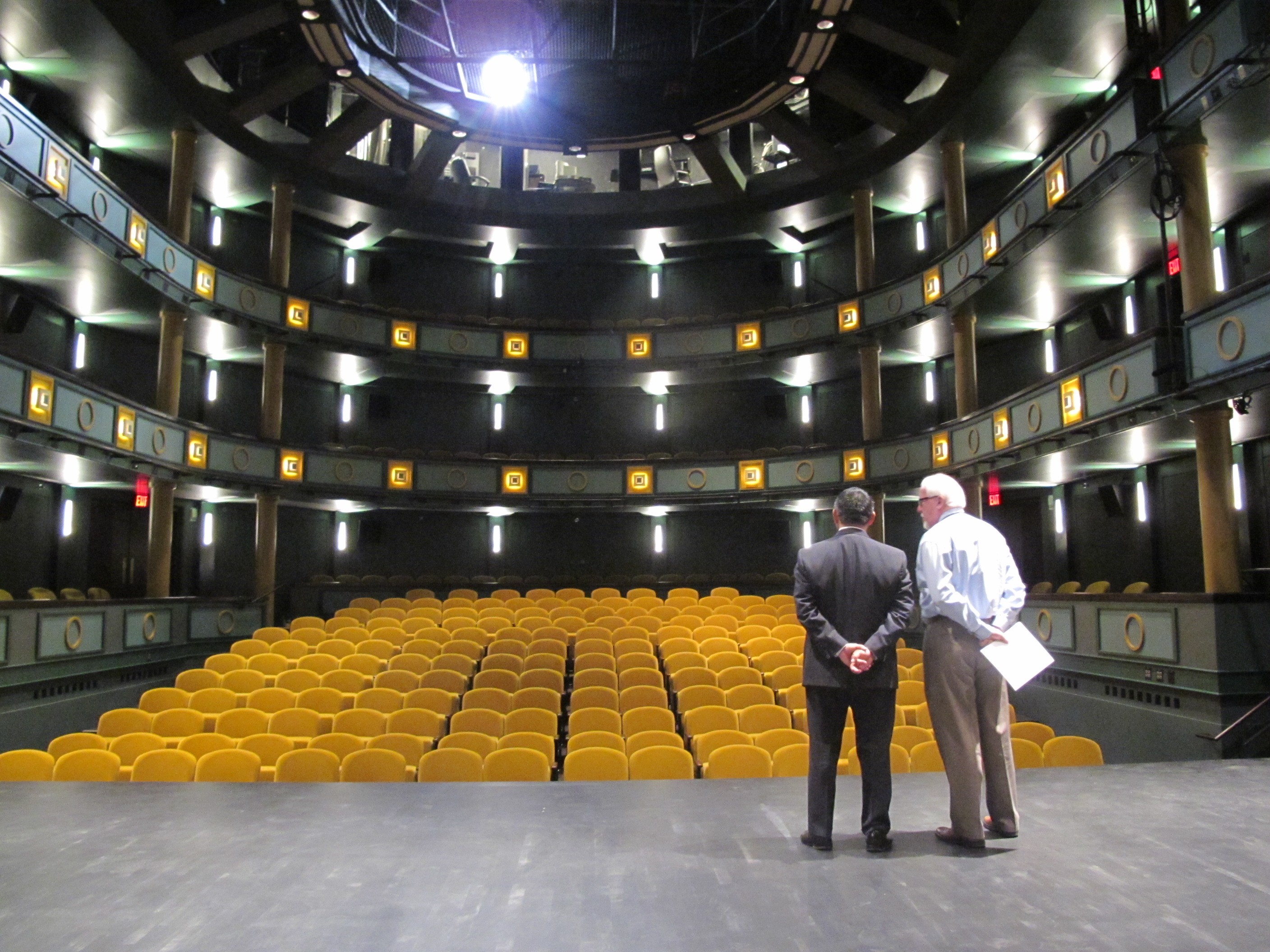 *****
HERBERGER LUNCH TIME THEATRE SERIES
A series of short plays presented at lunchtime on the center's Kax Stage. The supervisor is Judy Rollings, director of art education and outreach at the Herberger.
Besides pumping up the crowd before each show, Judy has run the lunchtime program since it started 13 seasons ago. When she started, the Herberger was filled with performance companies, and she noticed something.
"There was no more room, we had so many resident companies at that point that there was no way to include any new talent," she told KJZZ 91.5 Radio.

So, the Kax Stage was created. It is an intimate venue where performers act on the floor, five feet away from the front row and where small theater companies have a half hour in the spotlight.
"And with a ticket price of $6, we do not make a profit. We probably break even given the fact that we have some wonderful donations," Judy said in the radio interview.

Donations help pay for props, costumes and other costs. And this is important, Judy says, because what often keeps a small theater company from the main stage is how expensive it is, even just to rent the space.
But the concept was not just for the performance companies. Judy says originally she wanted to find a way to bring a cultural event to workers downtown. Now, many retired people come because they prefer the time and cheaper price compared to evening performances.
Audiences can bring a lunch or pre-order one through the theater.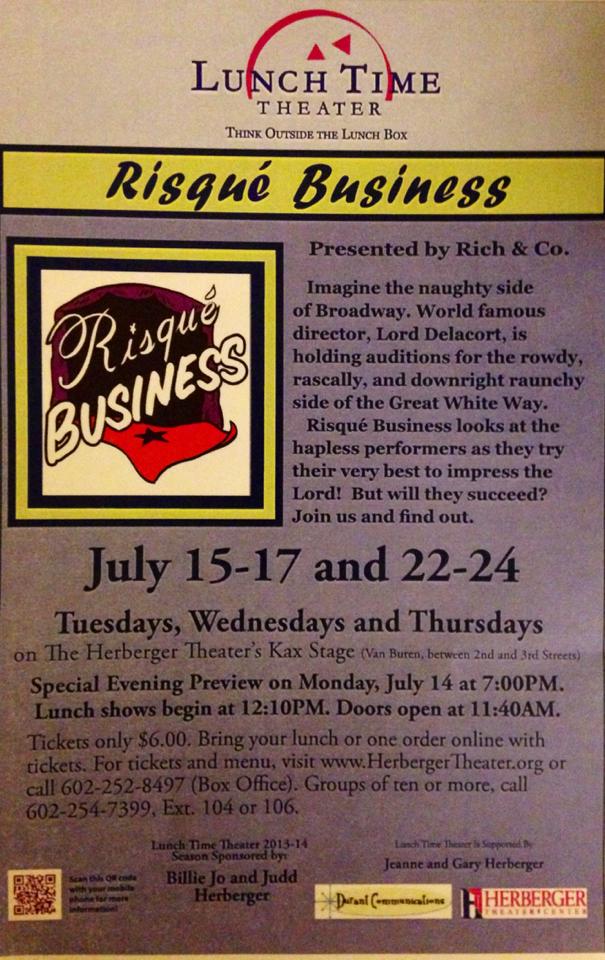 *****
PHOTOGRAPHS, REVIEWS & THE KITCHEN SINK
MAY 2014. "Lost Boys Found." Kax Stage. New play by Julie Amparano Garcia.
Imagine an extraordinary new world.  A place where doors open magically.  Pools of water spiral down porcelain bowls and a black box cooks food in minutes.  The Lost Boys of Sudan found that world here, thousands of miles away from the war-torn country and refugee camps they left behind.  Lost Boys Found is a story of the resilience of the human spirit.