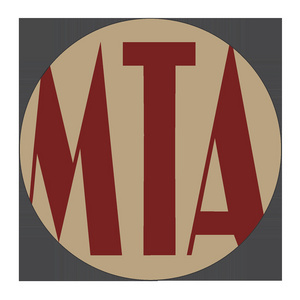 Musical Theatre of Anthem is an award-winning, non-profit organization that was founded in 2008 by Jackie and Jeff Hammond.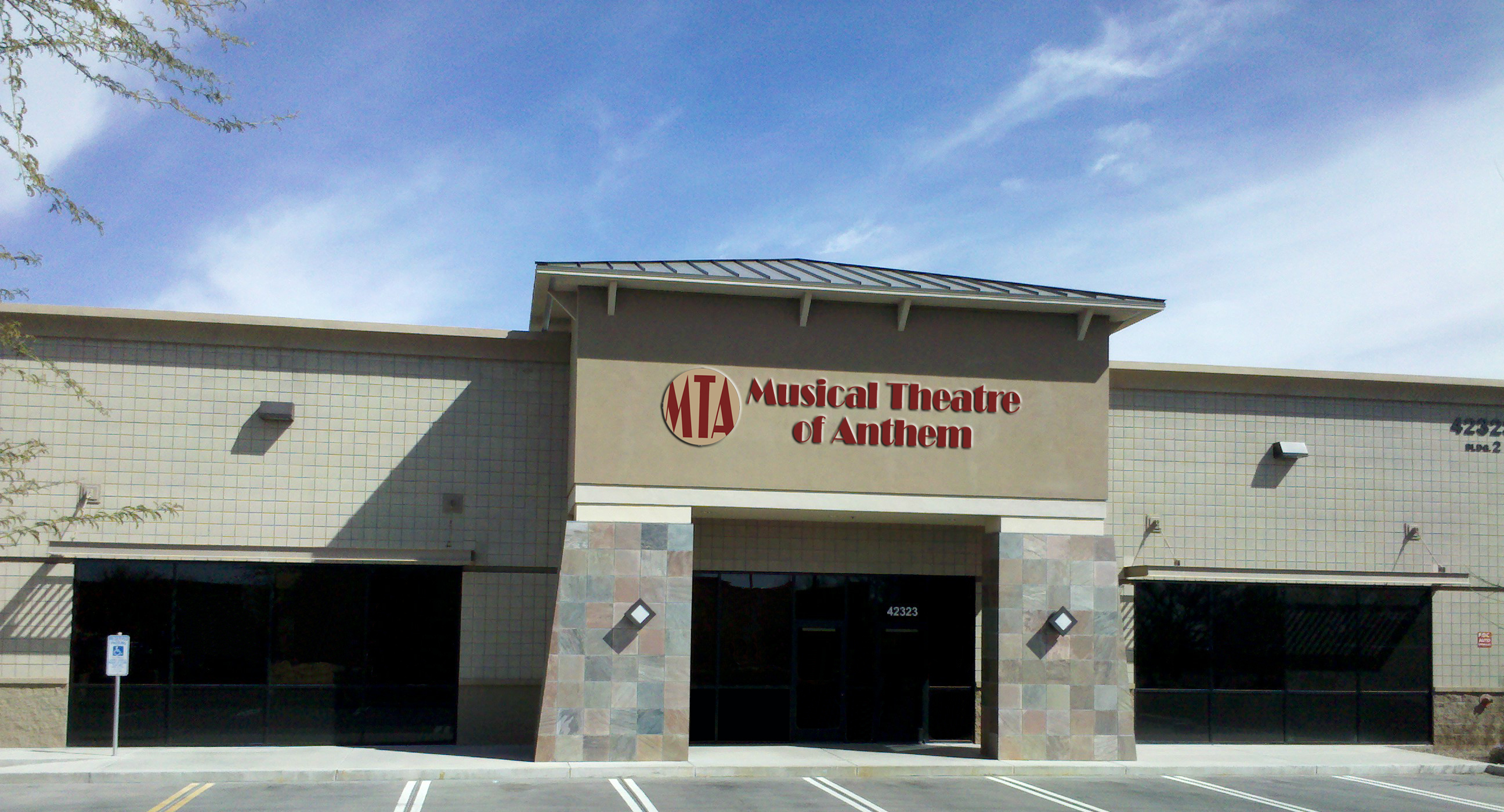 42323 N. Vision Way, Anthem, AZ 85086. (602) 743-9892.
THE THEATER IN ITS OWN WORDS
The mission of Musical Theatre of Anthem (MTA) is to develop youth and adults within the field of performing arts while enhancing their intrinsic creativity and brokering their vast talents. MTA trains and educates youth so they can become the artists, patrons, and leaders of tomorrow while providing opportunities to adults to empower them and foster their creativity.
At MTA, we cast all youth who audition because we believe that every child deserves a chance to shine on stage while learning and growing as a performing artist. Participants are trained in all aspects of the performing arts including Vocal, Dance, Acting, Improv, Pantomime, Props, Sets, and more. We only hire the best Directors, Vocal and Music Directors, Choreographer, and Production Assistants because we want to bring the performers a first-rate, professional experience. The Production Staff members are experts in their respective fields, and have countless years of professional performing and teaching experience on Broadway, in Tours, and Worldwide.
Whether the performer has Broadway Dreams or wants to be involved in theater to build self-esteem and confidence, MTA offers extensive training and growth opportunities while presenting high quality shows that everyone can enjoy. We provide a positive environment where performers can practice teamwork and communication skills while experiencing the pride of accomplishment. We hope to foster a life-long love of the theater and the arts in our participants, our audiences, and our community. Welcome to the MTA Family!
MTA is guided by key principles such as casting all youth who audition, setting and achieving high artistic standards, offering moments for performers of all abilities to shine, and providing a positive and family-friendly atmosphere where we instill the belief that working hard and giving your best will produce the greatest results and satisfaction. Performers will learn the benefits of discipline, teamwork, and dedication.
MTA exposes the community to theater at its best and offers high-quality entertainment that benefits the organization and the community, as well.
MTA is proud to serve our community and we have worked directly with over 1,000 children.
Musical Theatre of Anthem's Outreach Group is a group of elite, award-winning performers who tour around the valley to serve their community. They have performed at countless holiday events, festivals, UMOM, nursing homes, Veterans Events and Disneyland. They have also performed the National Anthem for the Phoenix Suns, the Arizona Diamondbacks, and even a U.S. Ambassador.
2015-16 Season
Cydney Trent – Director
Karen Blanzy – Vocal Director
Shawna Weirekamp – Choreographer
Lyndsie Clymer – Assistant Choreographer
 PHOTOGRAPHS & OTHER ITEMS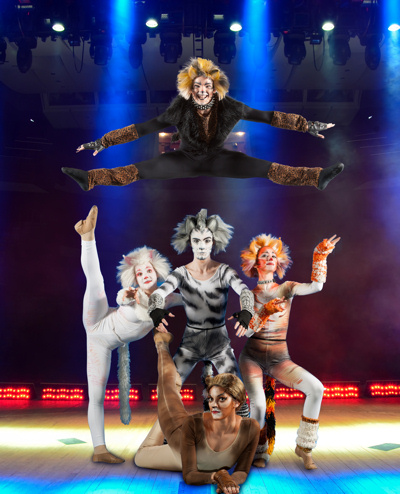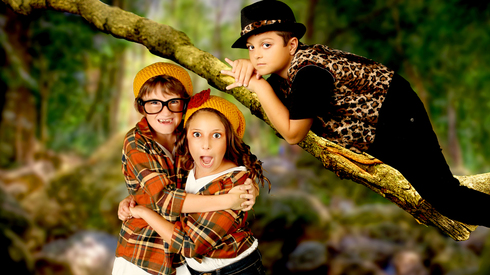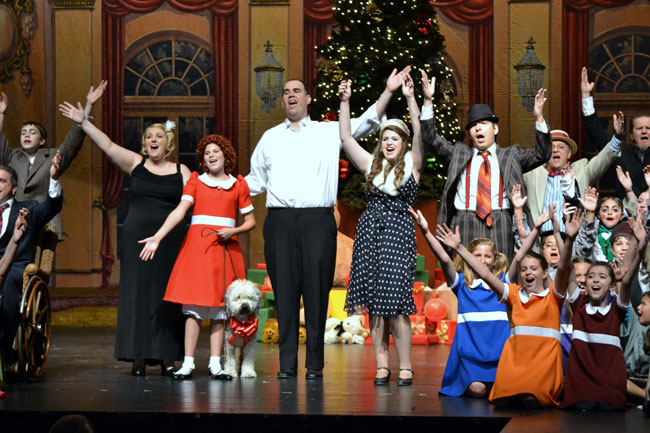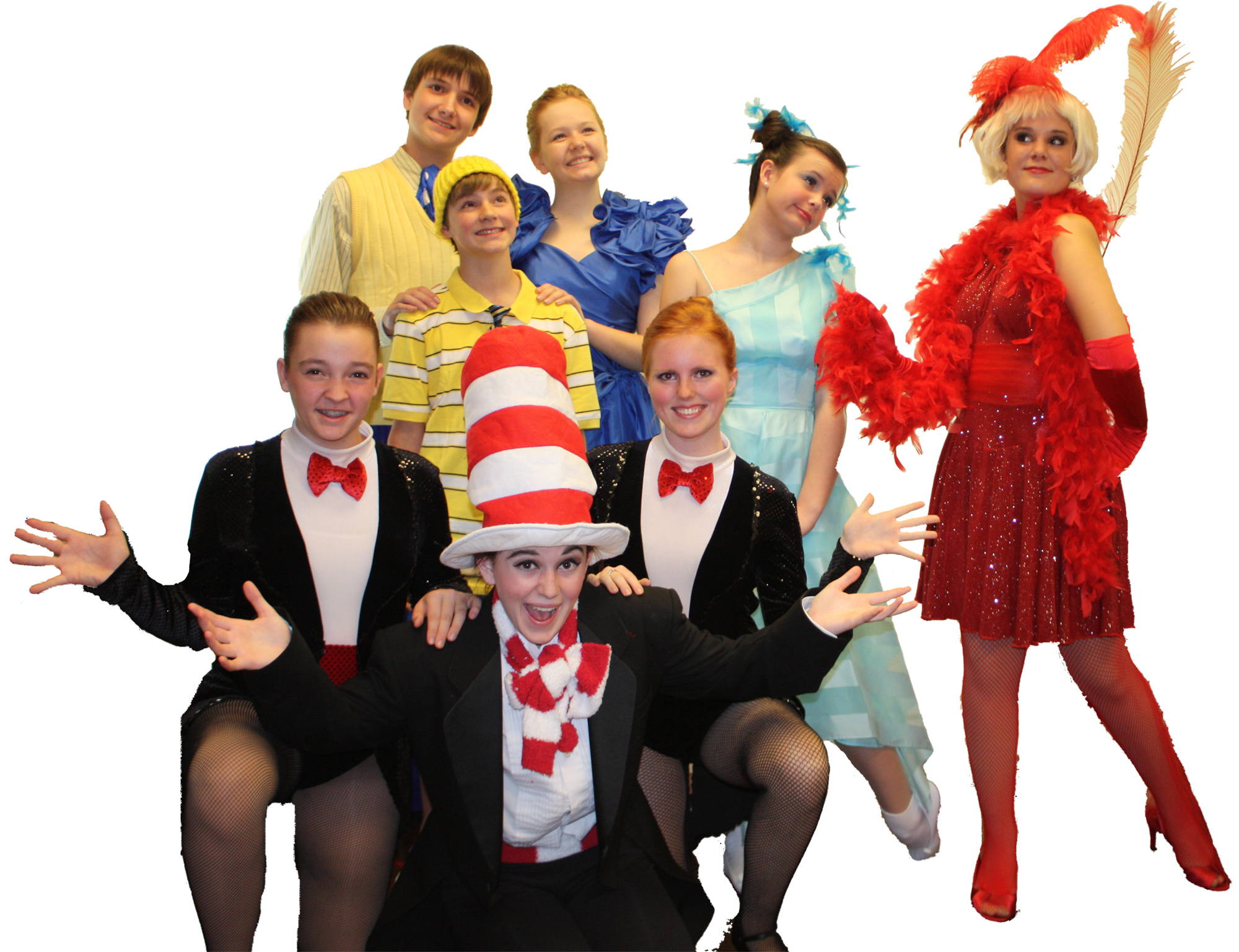 PRODUCTION STAFF
Jackie Stewart Hammond(Producing Artistic Director, Resident Vocal Director, Director, SPAI Instructor)

is an ariZoni award-winning Music Director who has received 11 ariZoni award nominations and 3 NYA award nominations. She has been teaching music and theatre for over twenty years. She graduated with honors from San Jose State University where she majored in Creative Arts and minored in Musical Theatre. Jackie is a graduate of the American Musical Theater Artists' Institute where she rigorously trained in voice, dance, and acting, as well as Shakespeare, improvisation, and stage combat. She also spent a summer studying opera with the chairman of the music department from Manhattan School of Music in New York City.

Jackie has extensive experience in the performing arts and professional theatre where she has played leading roles in many musical productions, and has also received an ariZoni nomination for her portrayal of Cinderella in Into the Woods. Other favorite roles have included Gino/Harpo Marx (Day in Hollywood/Night in the Ukraine), Lily and Miss Hannigan (Annie), Cathy (Last Five Years), and the Witch (Into the Woods). Jackie has worked with all ages in theatrical performances from age five through adult. She composed original arrangements of many musical theater songs for San Jose State University's Touring Group, "Company One" where in her college years, she performed with them, as well.

Jackie has vocal directed, directed, and choreographed for many theatres in California and Arizona, including one of the nation's largest youth theaters in San Jose. Directing and performing experience includes well over seventy shows to her credit with prestigious theaters such as American Musical Theatre of San Jose (Equity Theater, over 2600 seat house), Cabrillo Stage, Foothill Music Theatre, This Side of the Hill Players, Second Stage West, University Theater, Desert Foothills Theater, Theaterworks, West Bay Opera, Children's Musical Theatre of San Jose, Young People's Theater, and iTheatre Collaborative and Arizona Broadway Theater performing in Jeff Kennedy's Christmas Cabaret.

Jackie has held many titles including Miss Santa Clara County and was third runner-up in Miss California State. She has participated in and judged countless California state scholarship and talent competitions, as well as talent competitions in Arizona. In addition to being involved with theater, Jackie has been a classroom teacher and Reading Specialist. Jackie has also taught music in schools for many years. She teaches private voice lessons, and her students have performed professionally and in national tours. In addition to Jackie's musical talents, she is married to her husband, Jeff, and they have twin children who are the lights of her life. It has always been Jackie's dream to open her own theater and she thanks everyone for their wonderful support.

Karen Blanzy (Music Director)

is a classically trained singer and pianist who has been teaching music and directing in Ireland for the last 18 years. As Creative and Musical Director, she directed countless productions and performance, including a musical for the Guinness Book of Records. Karen provided Children's Choruses for many professional productions of musicals and operas, including Tosca, Turandot, Carmen, Evita, Joseph, Chitty Chitty Bang Bang, Scrooge, and The King and I. Karen was Musical Director for two productions of The Fantasticks, Summer Lovin' and Within The Gates. She is also a former member of Anúna and is very excited to work with Musical Theatre of Anthem.

Joe Bousard (Writer, Director, Music Director)

has worked professionally in music and theatre for over 45 years. Since 1962 when he moved from Phoenix to New York, he has been a teacher/performer and coach of voice, acting and Musical Theatre. He received his BA degree in Speech Arts and Theatre from San Diego State College, where he performed and directed operas, plays and musicals, and was active in local radio and television. After a stint in the US Army where he furthered his musical career, he went to the "Big Apple". He continued his work in piano and voice, honing his skills as accompanist and composer/lyricist for a variety of singers, while directing choral groups and producing his original scores for musical theatre, (off-B'way) under his own banner, JBL Productions. His 'musical cabarets', featuring students and professionals played all over New York City, and one of the highlights was a 'lunchtime gathering' at the Hallmark Gallery, featuring the music of Richard Rodgers: 1972, George Gershwin: 1973, and other well-known American composers: 1974. Joe has won awards for Children's Television (PBS) (The Pied Piper of Hamelin-Ohio State Ed.-1968) and is a member of ASCAP, from which he received an annual "cash award of encouragement" for several years. Joe continues to teach and coach and has many talented students. He completed a successful run of "Triple Play", at the Herberger Theatre in Phoenix, a cabaret musical that he helped create and shared with daughter Shana, and good friend Joanne Yeoman. He won the AriZoni award in 2000 for best musical direction for his work in the highly successful run of "A TM Musical Cabaret" for a company co-founded by Shana and her husband, now called TML ARTS.

Shana Bousard (Assistant Director, Choreographer)

has been professionally involved in music and theatre since 1984, and a member of the Actor's Equity Association since 1997. Shana was a featured singer/dancer for Holland America and Regency Cruise lines, and has performed several cabaret acts in New York City, Wisconsin, and Arizona, as well as her solo vocal recital at Carnegie Hall. Since she moved to Arizona in 1995, Shana has performed for many local and national theatre companies and is an AriZoni Award nominated actress/director. Shana also claims extensive commercial and voice-over credits including American TV and Appliance, Desert Suzuki and Kia, Cox Communications and US Airways. She is also delighted to realize her dream of producing her CD, 'This One's On Me.' In addition to performing, Shana spends her time as a loving wife to Dominik and mother to Alexander and Emma, and currently works in many valley schools and adult facilities as a music therapist.

Sarah Brayer (Choreographer, Production Assistant)

has been with MTA since Season One as a performer and production assistant. She is also an Elementray School Teacher who enjoys working with children of all ages.

Danielle Cicogna (Choreographer)

is originally from Queens, New York and has over 25 years of dance training. She has a Bachelor of Fine Arts in Dance Education from Arizona State University and is certified to teach dance to grades K-12. Danielle is Dance Masters of America certified in both tap and jazz and is also a member of the National Education Dance Organization. Her class studies include jazz, ballet, modern, hip hop, contemporary, lyrical, and tap. For the past 5 years Danielle has had the pleasure of being the Director of the Dance Department at Cactus High School as well as the Junior Varsity Spiritline Coach and Pom Coach. Many of Danielle's students have received recognitions such as the National Dance Education Organization Artistic Merit Award in 2010 and 2013 and placed in The Next Generation of Fine Arts Young Choreographers Competition 2014. She enjoys sharing her passion for dance with students and has had the opportunity to do so teaching since the age of 16. Danielle is excited to be fulfilling her life long dream of owning her own dance studio, Diamond Dance Works, where she can provide a safe environment for children to learn exceptional dance training. She hopes that each child will gain proper dance training in a positive atmosphere that will teach, enthuse, and motivate every student to the best of their ability in and out of the classroom and in all future endeavors. She excited to continue sharing her love of dance with the students at MTA.

Lyndsie Clymer (Dance Instructor)

has been dancing for 14 years at Dynamic Motion Dance Academy, she takes Ballet, Pointe, Jazz, Tap, Hip-Hop, Modern, Ballroom, Lyrical, Contemporary, Musical Theater, and Acrobatics. Lyndsie is currently on the DMDA competition team, she loves to perform with her fellow dancers. Lyndsie has been a teacher's assistant for seven years and she is very excited to start her new endeavor as a dance instructor. Lyndsie currently goes to Boulder Creek High School. She is in the performance dance group there, where she studies the culture and history of dance. Lyndsie is president of her dance club at school, where she teaches inexperience students how to dance. Lyndsie also has choreographed shows for On the Towne Community Theater, and has had the privilege to assist at Musical Theater of Anthem. She teaches tap, ballet, hip hop, acro and jazz at Dynamic Motion Dance Academy. Lyndsie loves to teach and enjoys watching the kids grow into performers.

Phillip Fazio (Director)

was born and raised in Tempe, Arizona. He attended The Boston Conservatory, where he graduated cum laude with a BFA in Musical Theatre and Directing. After graduating, Phillip worked for three years as an Artist in Residence at Phoenix Theatre. Phoenix Theatre is the oldest arts organization in the state of Arizona. His duties at Phoenix Theatre included directing, acting, and teaching advanced acting and directing at Arizona School for the Arts, an award-winning performing arts high school with a rigorous academic and arts curriculum. Phillip is currently living and working in New York City as a freelance director. He was the Assistant Director on the Center Theatre Group/Deaf West revival of PIPPIN (Directed by Tony Award Nominee Jeff Calhoun) at the Mark Taper Forum in Los Angeles. Phillip is a member of Lincoln Center Theatre's Directors Lab and Actors' Equity Association. He is an Associate Member of the Stage Director and Choreographers Society.

Lynzee Foreman (Director)

has been Directing, Choreographing, and Performing in the valley for several years. She has had the pleasure of working with some of the most talented people here in Arizona. She has won the ariZoni award for Choreography for her work on Once on This Island and CATS both at Spotlight Youth Theatre and is also the theater's Choreographer for their performance troupe Pitches and Tones. When not behind the scenes, Lynzee can be found on stage performing at Arizona Broadway Theatre and Phoenix Theatre.

Sherry Henderson (Director, Choreographer)

has been with MTA since Season One and is a veteran of the stage, starting her career at age 7 in the Broadway production of Annie. This was followed with musicals such as, 42nd Street, The King and I and the Wizard of Oz. She has performed at Radio City Music Hall with Liza Minnelli and toured the US and Europe with her show, Steppin' Out. Sherry has also been acknowledged with local awards including a "Zoni" for best choreographer. Sherry has been teaching dance and choreographing for over 18 years and currently she is teaching Musical Theater and Jazz at Dynamic Motion Dance Academy.

Laura O'Meara (Director)

has been with MTA since Season One. She was a drama teacher at a private Christian school in Illinois where she produced and directed musicals with 120+ students, ages 6-14 for five years. She also served on and eventually led the drama team at her church for almost eight years, where she acted in and/or directed weekly dramas and full-scale adult and children's musical productions. Musical theatre is truly her passion, and giving children the opportunity to experience the benefits and thrills of it all is one of her life's most fervent goals. Laura is also a third grade teacher at Gavilan Peak here in Anthem.

Ginette Maria Rossi (Vocal Director, MTA Minis Instructor)

has been an elementary school teacher for 11 years in public and private schools. She's been teaching private voice for the past year and joined MTA in 2010 as the Assistant to the Vocal Director, Jackie Hammond. Originally from Nutley, New Jersey Ginette has her double bachelorette degree in Liberal Arts and Education with music minor from Seton Hall University. As a teacher in New Jersey she wrote and directed the Assumption Schools Winter Holiday Performance and was a keynote speaker on the Inclusion of Orton-Gillingham at the New Jersey State Reading Conference. She studied with Metropolitan Art Performer Pina Mozzani from NYU and toured internationally with the Seton Hall Choir. Performances include the New Jersey Performing Arts Center, State Capital, St. Anne De Beaupre and Notre Dame Cathedral in Canada.

Terri Scullin (Director)

in addition to performing professionally as an actress and singer, Terri has over 20 years of teaching experience and has shared her love for music and theater with many students throughout her career. She has directed many productions for schools and community theaters including over 10 full scale musicals at the Tesseract Middle School. She is also the Music and Drama Specialist at the Tesseract Doubletree Campus. She has a Music Education degree from Boston University and is an Orff-Schulwerk certified teacher.

Cydney Trent (Director)

is originally from Denver, Colorado but has lived and performed all across the country. Cydney is proud to be a member of Actors' Equity. She was recently a rotating cast member with the Off Broadway company, Golf, The Musical, and has been seen performing across the Valley at Phoenix Theatre, Symphony Hall, Arizona Broadway Theatre, Herberger Theater Center, and Scottsdale Center for the Performing Arts. Her voice can also be heard as Princess Petunia in the animated cartoon series, VeggieTales, currently showing on NBC on Saturday and Sunday mornings. Her favorite theatrical credits include Peggy Sawyer in 42nd Street, Maggie in A Chorus Line, Ruby in Dames at Sea and Cinderella in Into The Woods, to name a few. Cydney's best-loved role is Mom to her beautiful 4-year-old daughter, Marlee Gray.

Shawna Weitekamp (Director, Vocal Director, Choreographer)

has been with MTA since Season One and is an AriZoni award winner for performing and choreography. She has been nominated multiple times for her work with MTA. She has also choreographed Spelling Bee at Phoenix Theatre and ASU, Reefer Madness (AriZoni Award), Batboy (AriZoni Nomination), Les Miserables (AriZoni Nomination), Narnia (AriZoni Nomination), 13 the Musical (AriZoni Nomination), Children of Eden (AriZoni Nomination), Grease, Vahalla, Gilgamesh, Little Shop of Horrors, Taffetas, Children of Eden, and The Quiltmaker's Gift just to name a few. Shawna has also been performing professionally for over ten years.

Wesley Sullivan (Lighting Designer)

is an AriZoni winning theatrical lighting designer who has returned to Phoenix after graduating from the University Nevada Las Vegas with an MFA in Lighting Design. In Las Vegas he worked for Lance Burton and most recently was the Assistant Lighting Designer for "Stomp Out Loud," at Planet Hollywood Casino. He also worked for the Joffrey Ballet of Chicago during their Telluride Colorado residency. Wes is glad to be back in Phoenix with his beautiful wife, but unfortunately misses the casinos sometimes, though his pockets don't.