Nancy's Country Cupboard was a restaurant in Sun City that produced dinner theater under the aegis of Bill Phillips. It operated in 1999 and 2000.
Bill recalls the company: "Senior Class was directed by Peggy Lord Chilton. She also starred in the show. It was brought back later for a second run. She also directed South Pacific and Guys and Dolls for me. Last of the Red Hot Lovers was directed by Betty St. George. The Country Band did music and humor. There were nine productions. Each ran from three to six weekends."
PHOTOGRAPHS, REVIEWS & THE KITCHEN SINK
Peggy Lord Chilton directed and appeared in The Senior Class.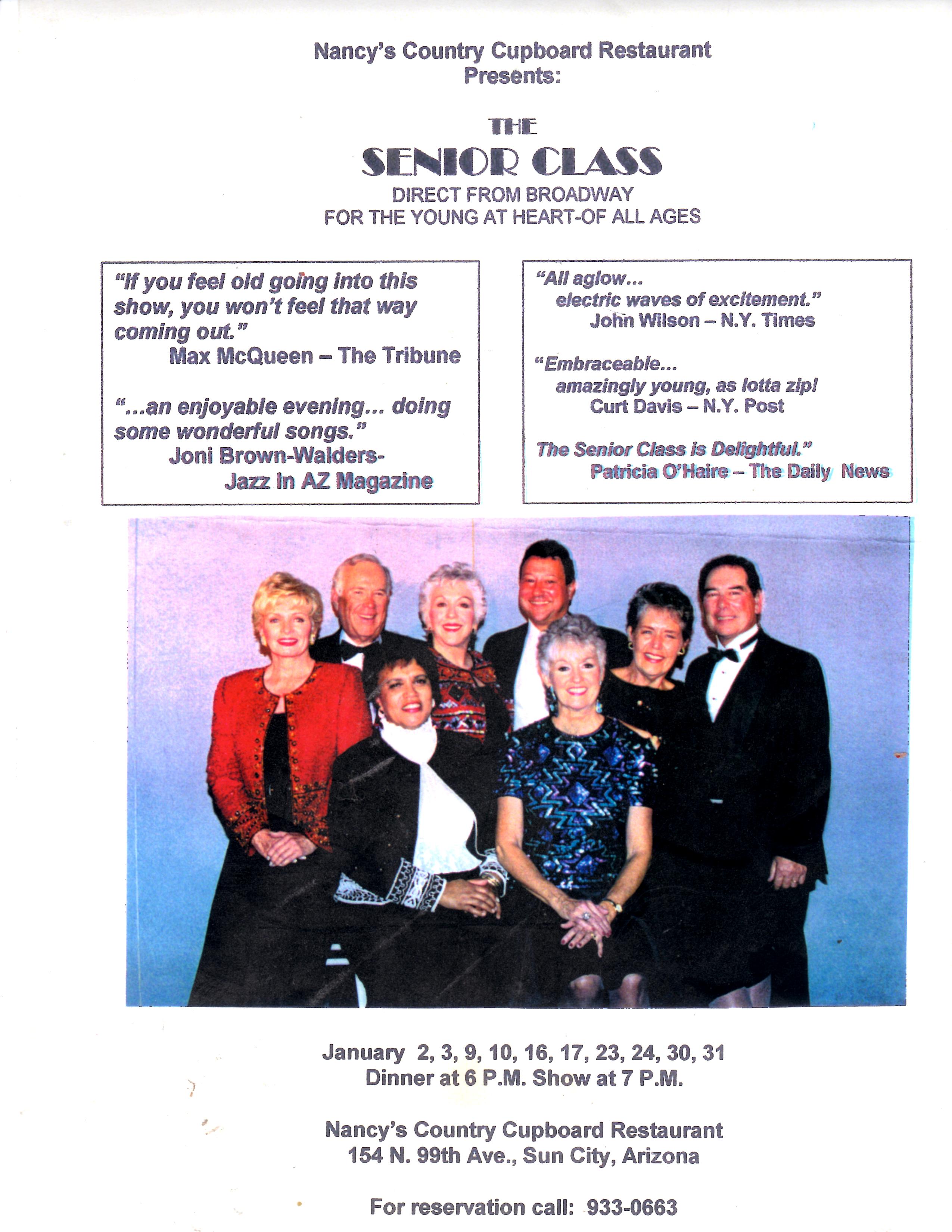 *****
Robyn Ferracane performed her tribute to Patsy Cline at Nancy's.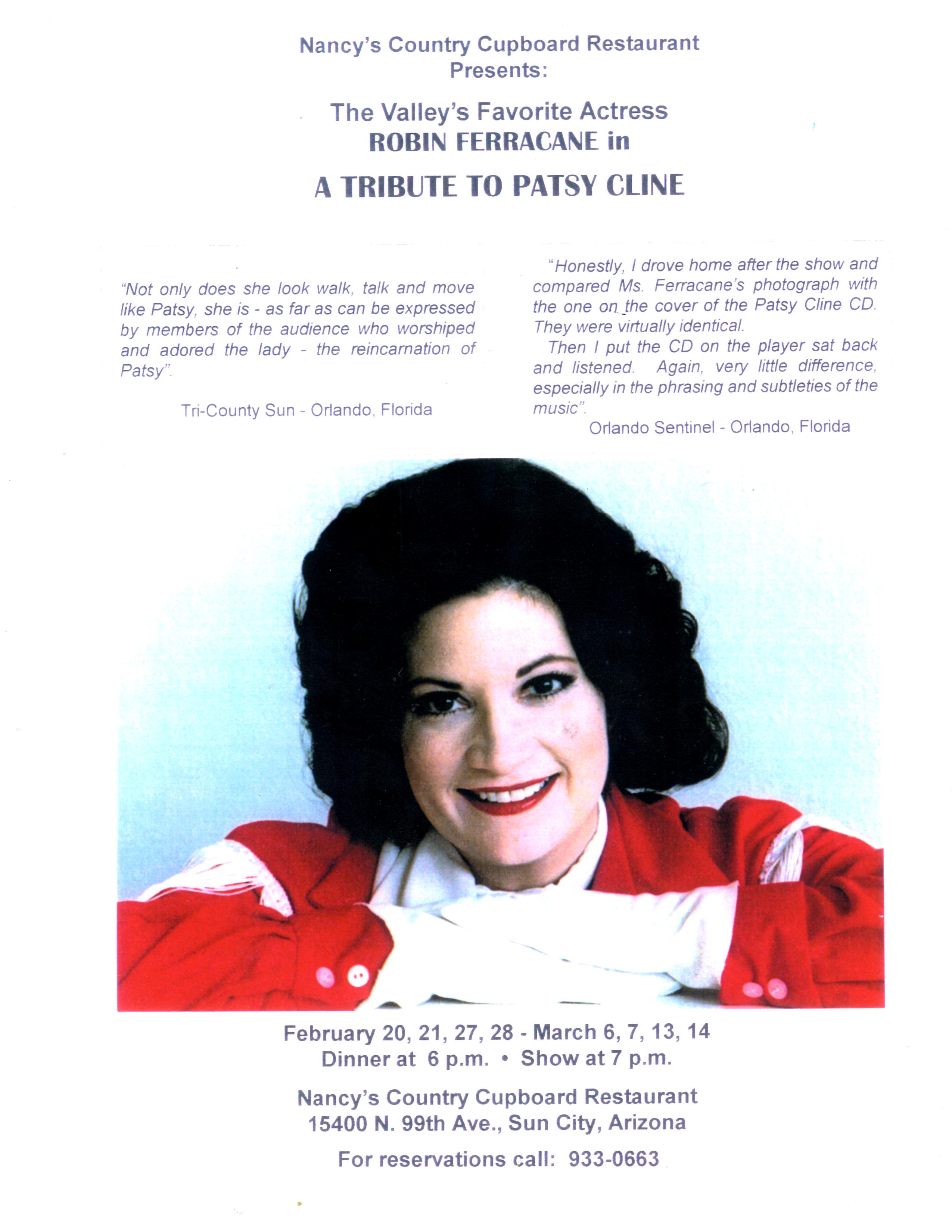 *****
The cast for South Pacific included Beth Anne Johnson, Teina Heavy Runner, Olivia Jon, Brad Dirksen, Stephen Badgett and Al Coletto. Peggy Lord Chilton directed the production.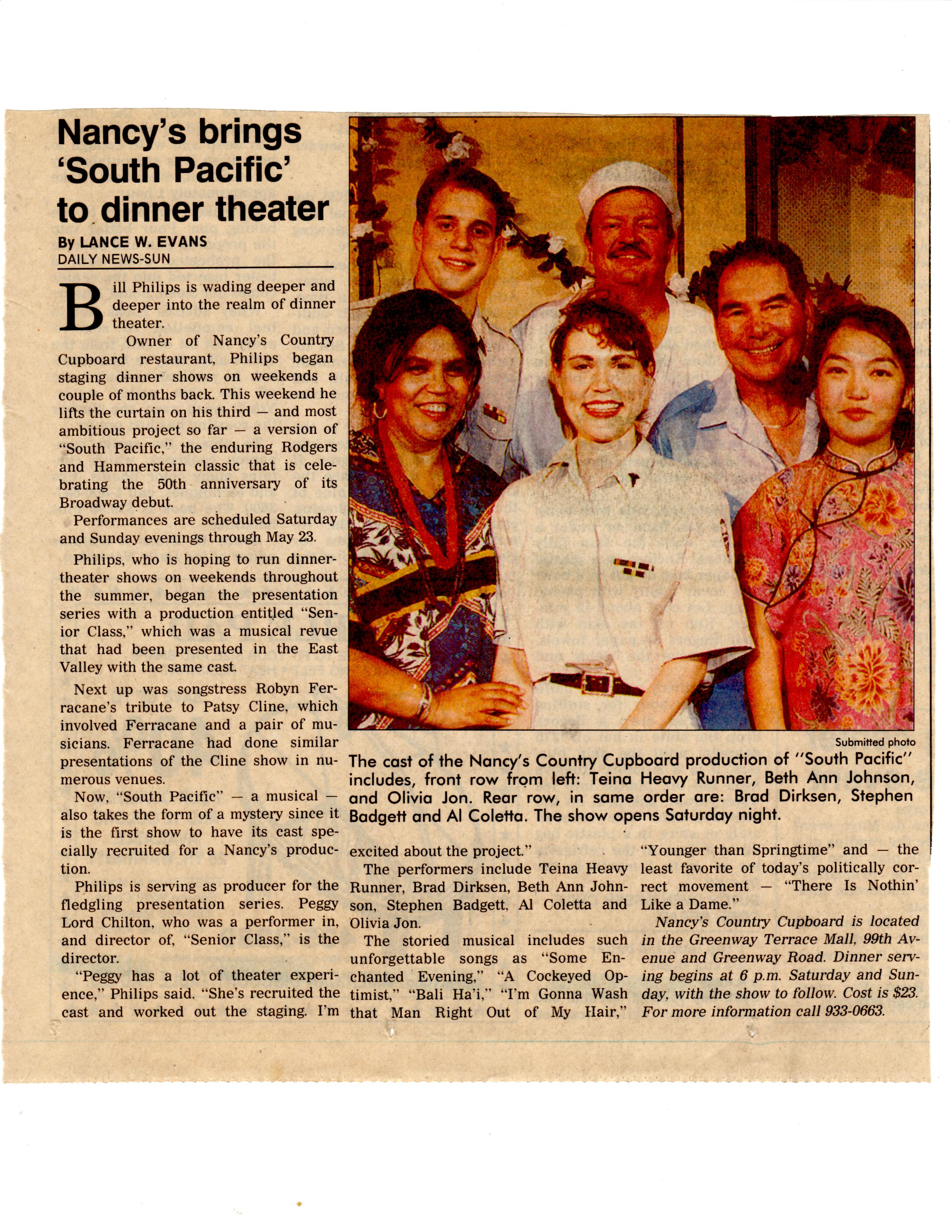 *****
Peggy Lord Chilton directed Guys and Dolls.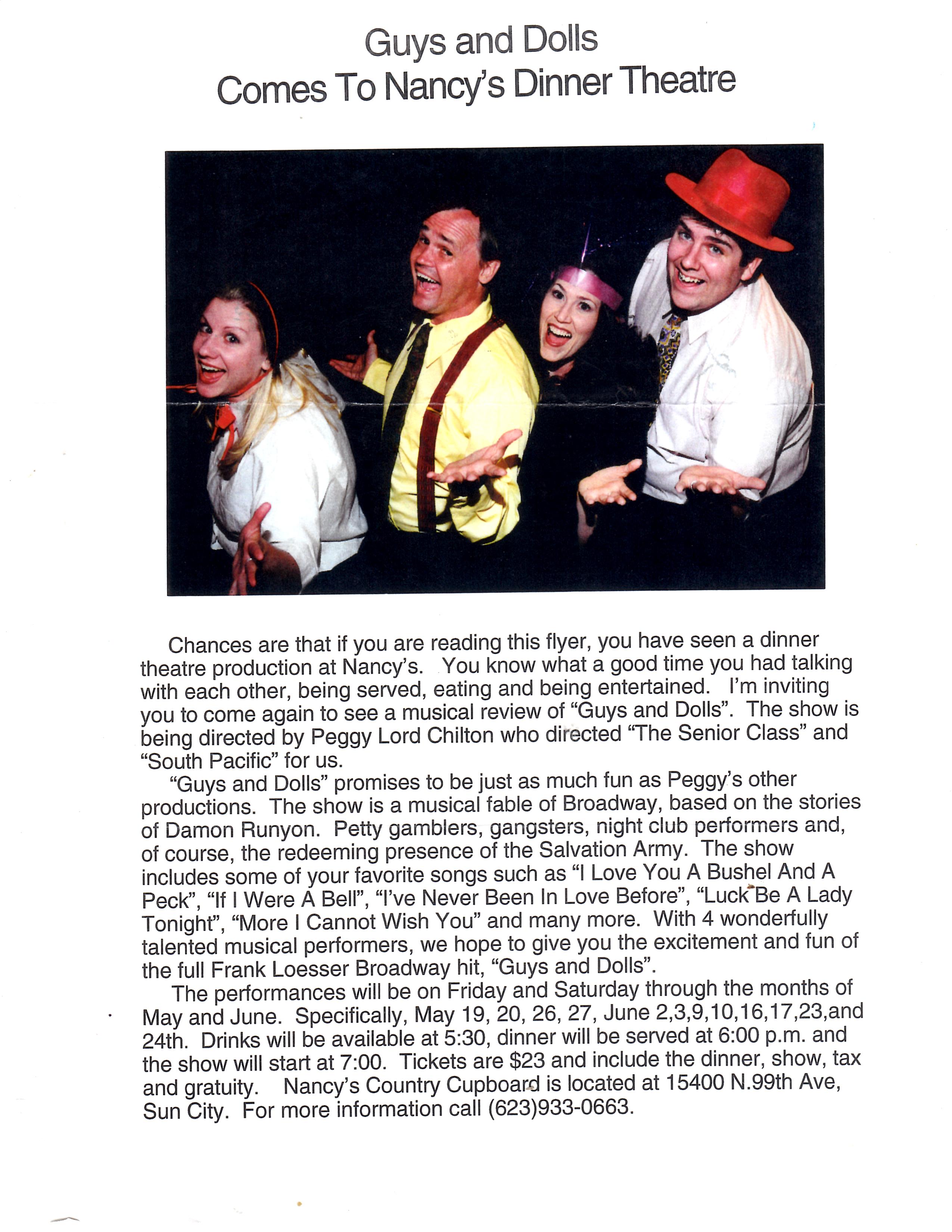 *****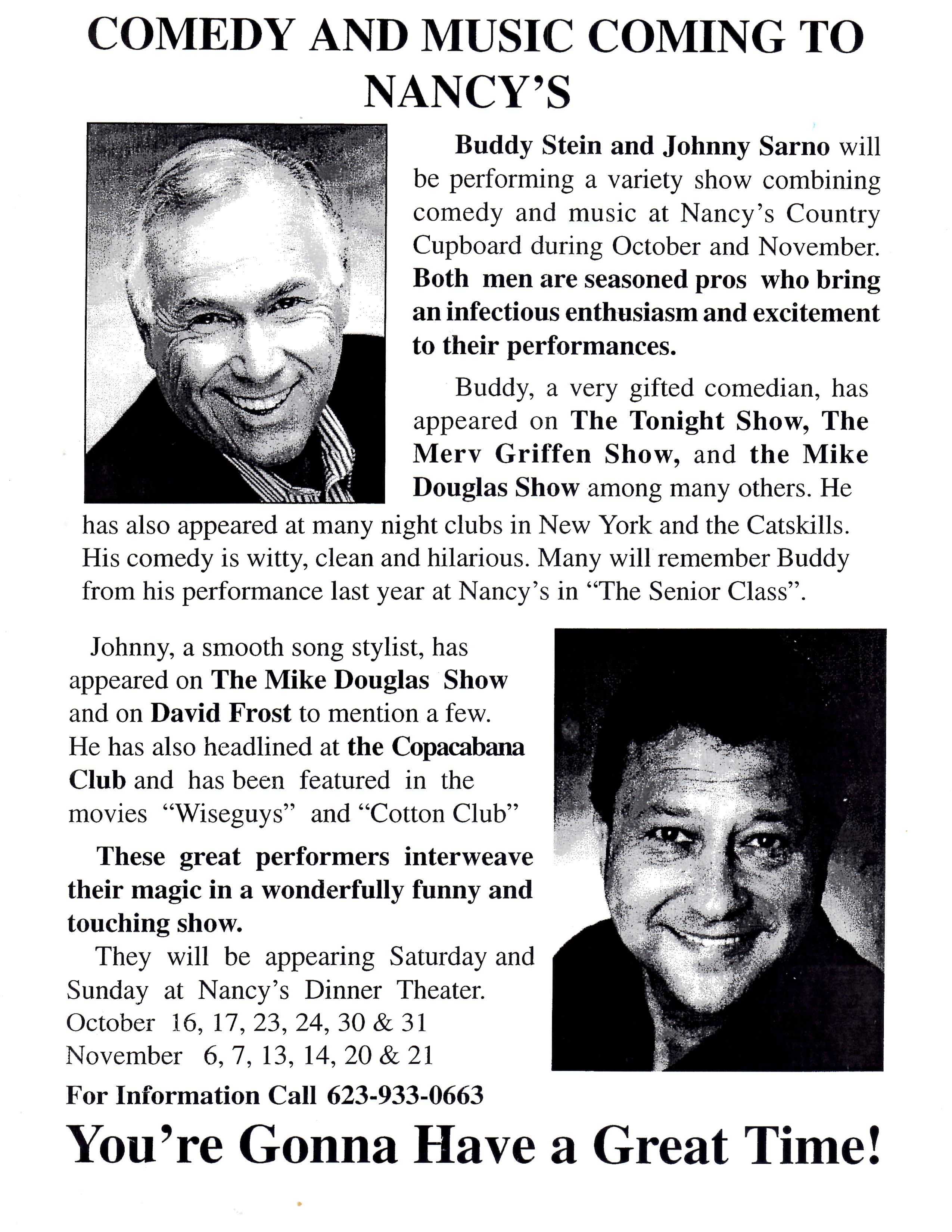 *****
Robyn Ferracane returned with a new program.