New Carpa Theater Company was founded in 2002 in Phoenix by James E. Garcia. The company is dedicated to creating Latino and multicultural theater works.
2014-2015 SEASON
September 19-28, 2014
Arizona Pastorela: Everybody Wants To Be Governor, written by James E. Garcia and directed by Alex Sanchez Vega, at the Carver Museum in Phoenix.
About the play:
It's election season and the Hernandez family of Altar, Sonora learns the Arizona Legislature's passed a bill requiring every voter in the state to re-register by September 16 (Mexican Independence Day) or else face deportation–which sucks. Because they're really good Americans — the Hernandez family got amnesty during the Reagan Administration — the family decides to walk to Phoenix to re-register to vote. Along the way they meeting everybody (and I do mean everybody) who's running for governor.
*****
April 23-May 3, 2015
1070 (working title), written and directed by James E. Garcia, opens April 23, 2015, the 5th anniversary of the signing of SB 1070, at the Carver Museum in Phoenix.
About the play:
James: I'm doing research for the play now, and only know that the storyline will center on an Arizona family impacted by the passage of SB 1070 and the intended and unintended consequences of the bill's passage. More to come…
*****
June 9-18, 2015
Mallecho, written by James E. Garcia, adapted from William Shakespeare's Hamlet.
About the play:
Would you kill your brother and marry his wife? You might, if it meant you'd get to be a billionaire, the governor, and a leading prospect for the White House. What if a certain ghostly figure revealed your secret? Mallecho answers those questions, and, perchance, whether "tis nobler in the mind to suffer"…or sleep…or dream.
PHOTOGRAPHS, REVIEWS & THE KITCHEN SINK
MAY 2014. "Lost Boys Found." New Carpa Theatre, Herberger Theatre Center, Kax Stage. New play by Julie Amparano Garcia. Director: James Garcia. Cast: Eric Banks, Nicole Belit and Billy Ramsey.

Imagine an extraordinary new world.  A place where doors open magically.  Pools of water spiral down porcelain bowls and a black box cooks food in minutes.  The Lost Boys of Sudan found that world here, thousands of miles away from the war-torn country and refugee camps they left behind.  Lost Boys Found is a story of the resilience of the human spirit.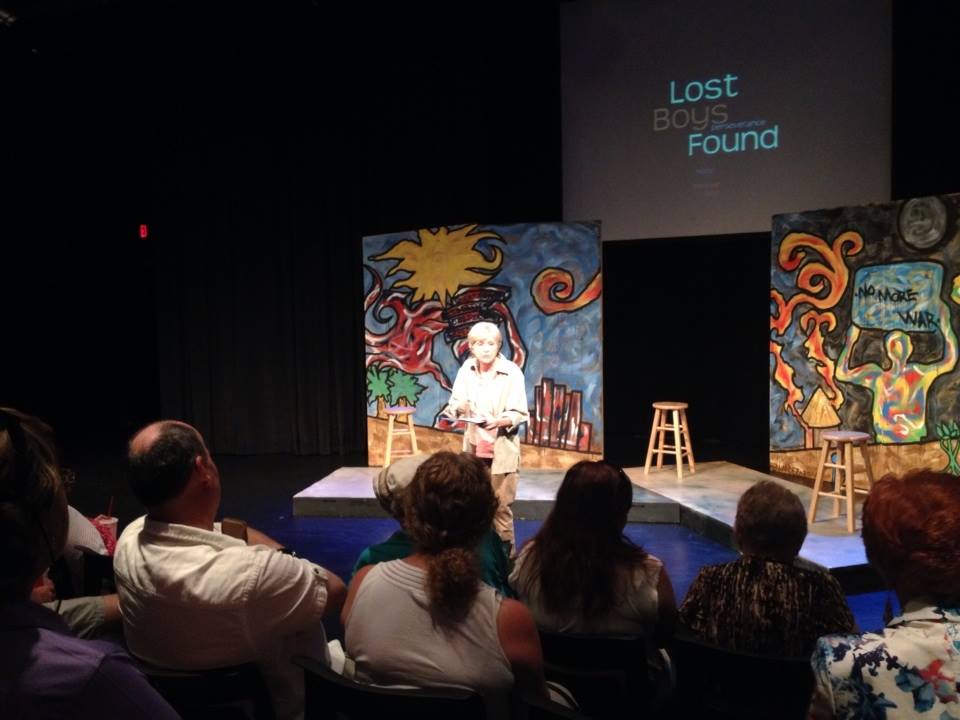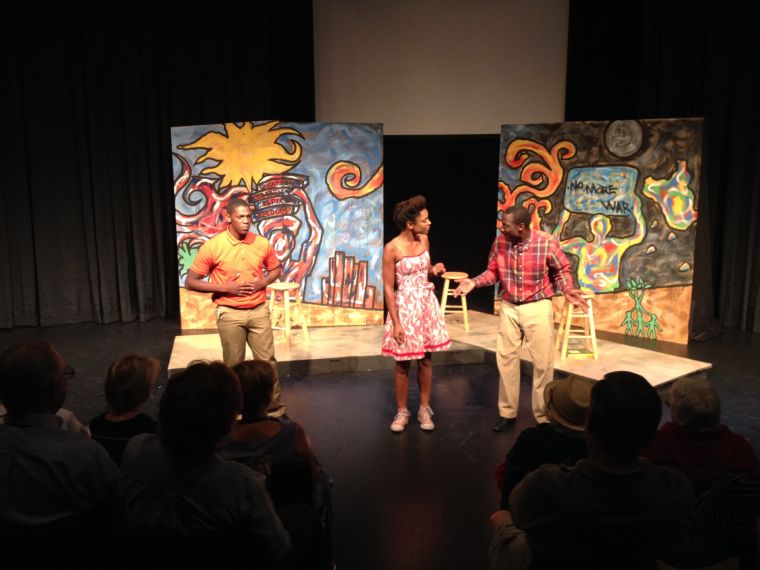 *****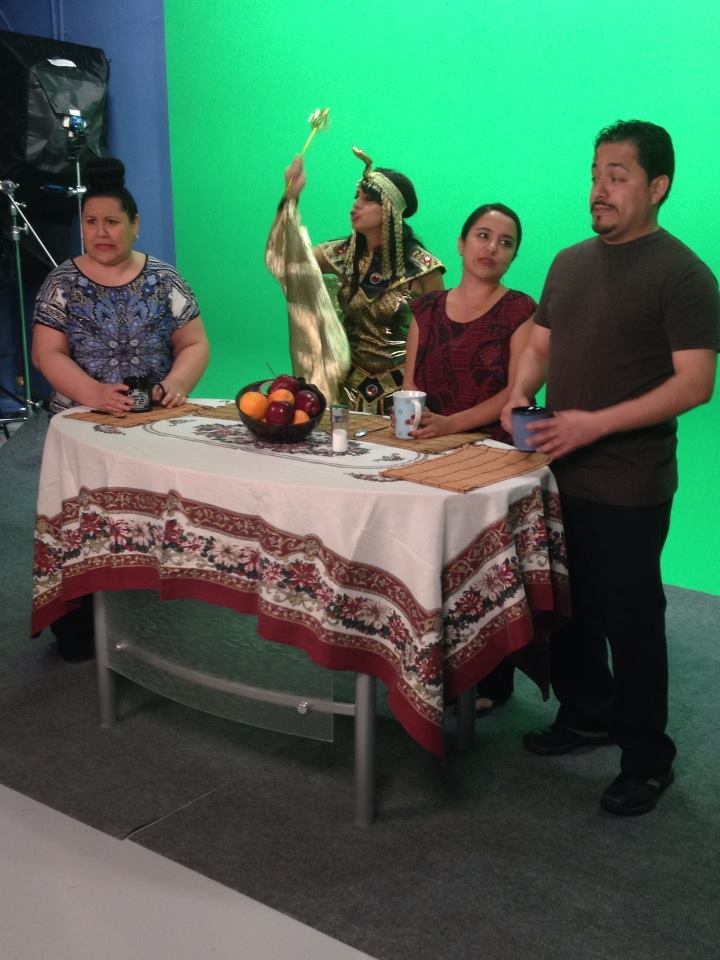 *****
OCTOBER 2013. "The Mighty Vandals," a play by James Garcia. Director: Janet Arnold.
The undefeated Mighty Vandals of Miami, Arizona won the 1951 state basketball championship, breaking nine national and 18 state records along the way. The team's players were unlikely hoop champs. Three years before the U.S. Supreme Court ended school segregation, the squad of mostly Latino teens were local celebrities by day but by night they returned to their poor, segregated neighborhoods where at the local YMCA they weren't allowed to use the swimming pool, except on Sundays, the day the pool was drained. Still, they triumphed. This new play by James E. Garcia tells an all-too-true story from the not so distant past.
*****
2012. "Arizona Pastorela: Mission to Mars," a play by James Garcia. Performed at Phoenix Theatre, Nov. 30-Dec. 9, 2012.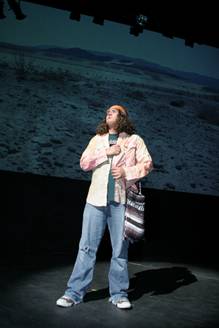 This is a raucous, romping multi-ethnic satire. The Hernandez family hears about the birth of Christ and decides to walk to Phoenix to catch the light rail to Bethlehem. On the way, things get wacky. Sheriff Joe's posse goes to Mars seeking evidence President Obama is really an alien. Tom Horne is giving his deputy attorney general a deposition (get your mind outta the gutter). Clint Eastwood is talking to chairs. Big Bird is talking to Clint Eastwood. Gov. Brewer is talking to headless immigrants. The ghost of Bin Laden is talking smack about Mitt Romney on a subterranean version of Comedy Central's Comedy Roast. Hey, it could happen!
*****
2012. "American Dreamer: The Life and Times of Raul H. Castro," a play by James Garcia. Director: Richard Schultz.
R
aul H. Castro came to the U.S. during the Mexican Revolution. Now 97, he's been a farm worker, boxer, teacher, lawyer, judge, U.S. Ambassador to three nations, and in the 1970′s he served as Arizona's only ever Hispanic governor. American Dreamer is the true story of a living legend.
*****
2011. "Amexica: Tales of the Fourth World"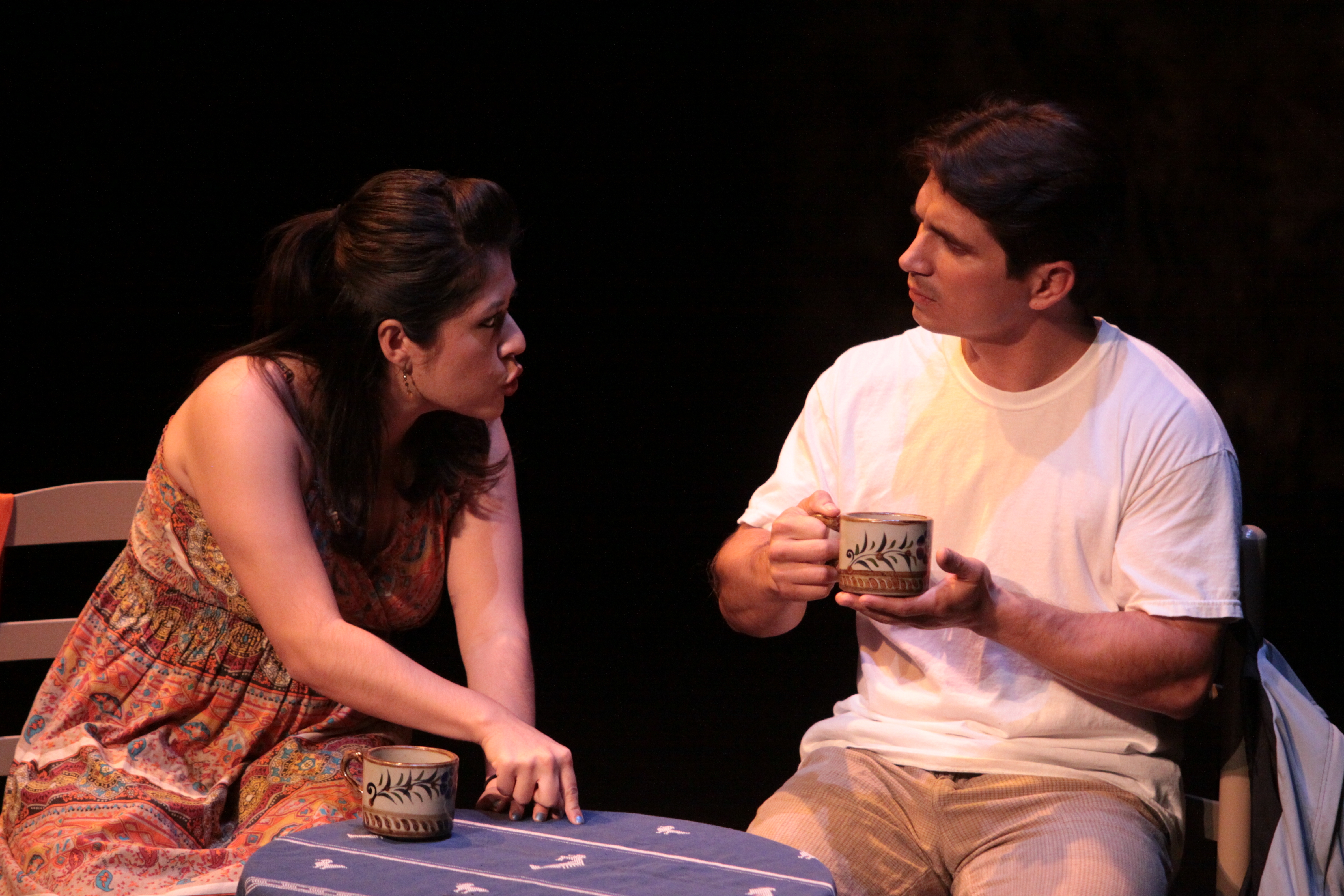 *****
MARCH 2010 "A Mother's Will." Co-Production with Arizona Women's Theatre. Cast: Linda Waymire.