Memphis . September 17, 2014 to October 12, 2014; Shear Madness . October 29, 2014 to November 23, 2014; Mary Poppins . November 19, 2014 to December 28, 2014; Two Pianos, Four Hands . January 14, 2015 to February 1, 2015; Buyer & Cellar . February 25, 2015 to March 22, 2015; End of the Rainbow . April 29, 2015 to May 17, 2015; One Man, Two Guvnors . May 20, 2015 to June 14, 2015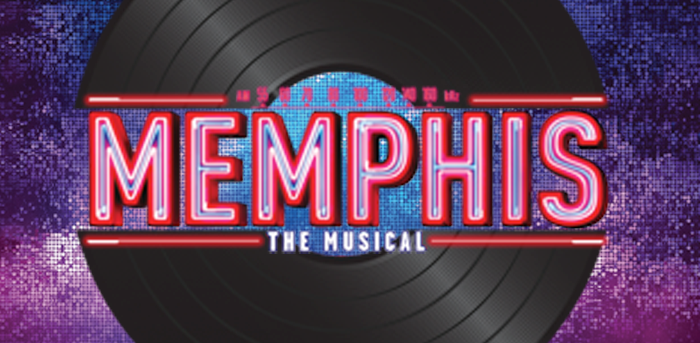 Synopsis
Time to turn up the dial! From the underground dance clubs of 1950s Memphis, Tennessee, comes a hot new musical that bursts off the stage with explosive dancing, irresistible songs and a thrilling tale of fame and forbidden love. Inspired by actual events, Memphis is about a radio DJ who wants to change the world and a club singer who is ready for her big break. Come along on their incredible journey to the ends of the airwaves — filled with laughter, soaring emotion and roof-raising rock 'n' roll.
See "Memphis" on You Tube
Awards
Winner of four 2010 Tony Awards including Best Musical, Best Book and Best Score.
Crew
Book: Joe DiPietro. Original Concept. George W. George. Music: David Bryan of Bon Jovi. Director: Michael Barnard. Choreographer: Michael Jenkinson. Fight Choreographer. David Barker. Musical Director: Alan Ruch. Costume Design: Adriana Diaz. Scenic Design: Robert Kovach. Lighting Design: Michael Eddy. Sound Design: Dave Temby. Props Design: Katie McNamara. Dramaturge: Pasha Yamotahari. Associate Production Manager: Karla Frederick. Production Stage Manager: Samantha Monson. Assistant Stage Manager: Katherine Roll Lang. Technical Director: Joel Birch.  Wig Designer: Kelly Yurko.
Cast
CJ Pawlikowski, Tia DeShazor, Lisa Fogel, Brittney Mack, David Robbins, Trisha Hart Ditsworth, Lynzee Paul Foreman, Terry Gadaire, Carly Grossman, Cooper Hallstrom, Chris Eriksen,  Matravius Avent, Skylar Bean, Lucas Blair, Chanel Bragg, Nic Bryan, Daniela Castro, Steven Charles, Miguel Jackson, Marq Johnson, CR Lewis, Kishea Morning, George P. Scott.
Go behind the scenes of "Memphis" on You Tube
Adriana Diaz talks about her costume designs on You Tube.
Photographs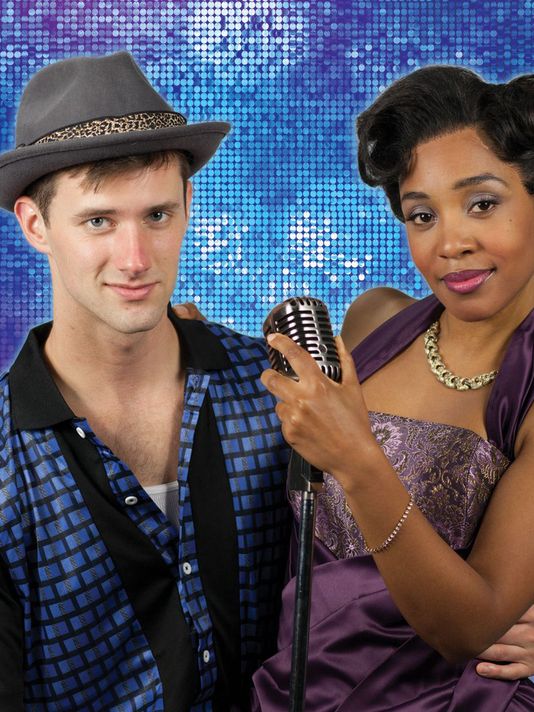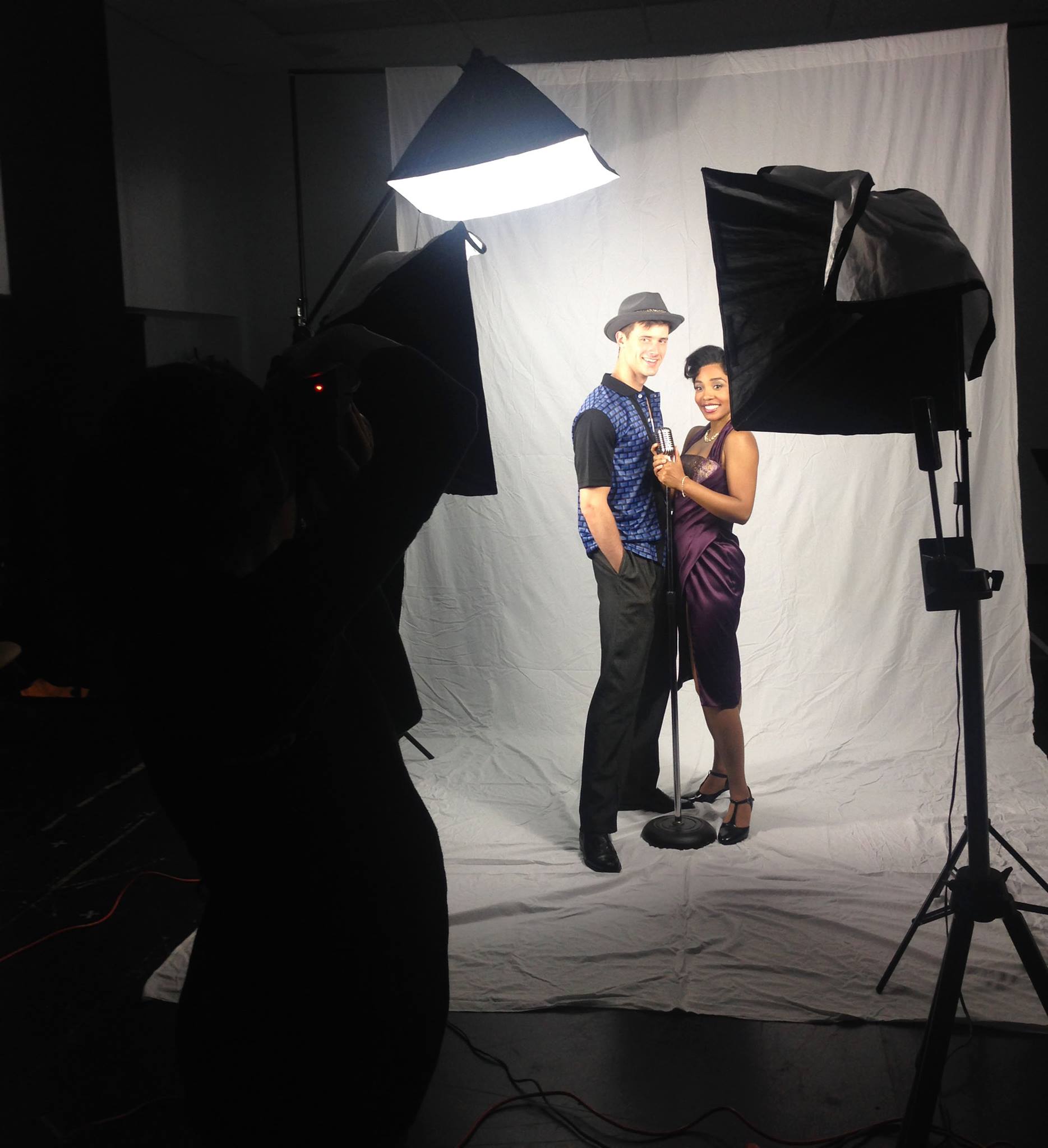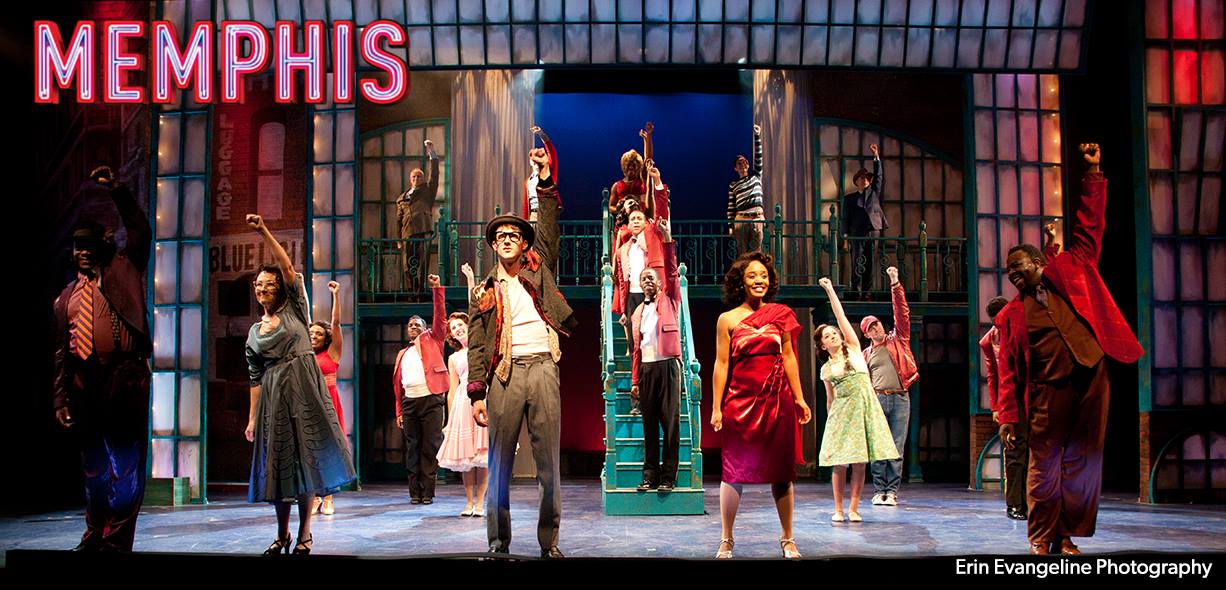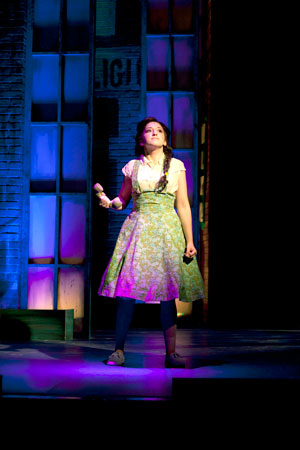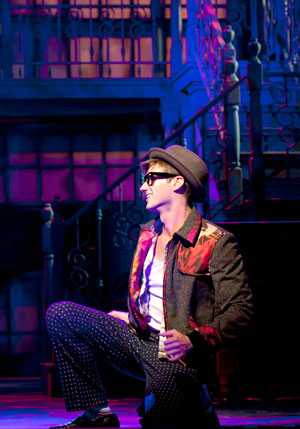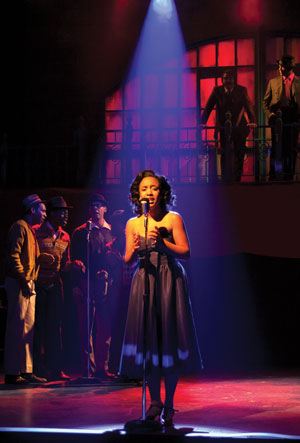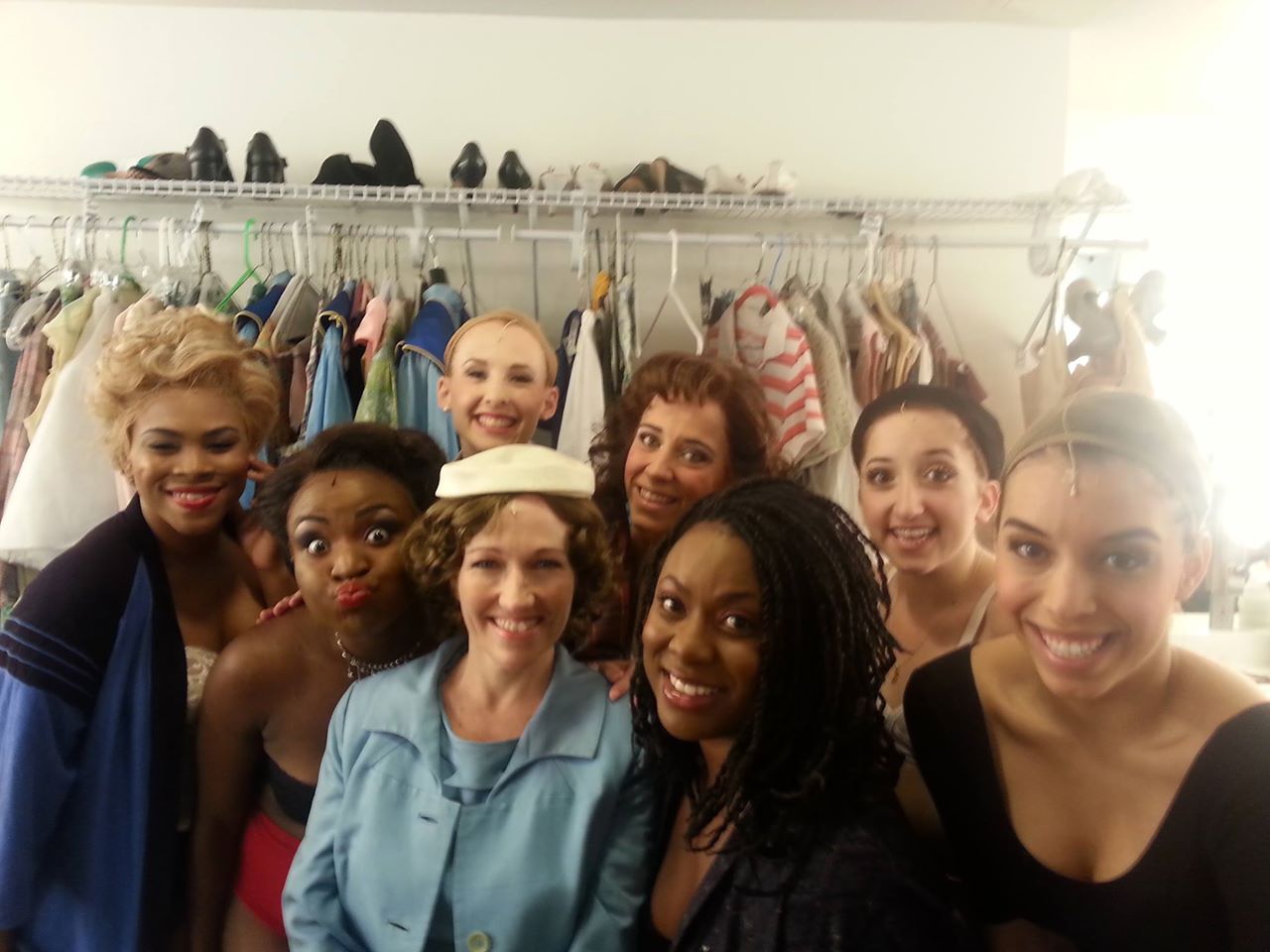 Reviews, Media Coverage
For Kerry Lengel's review in the Arizona Republic, go
HERE
For Kerry Lengel's interview with cast member Lynzee Paul Foreman, go  HERE
For Lynn Trimble's interview with cast member Carly Grossman, go HERE
"Phoenix Theatre's Memphis is an explosive and engaging production, just as impressive as it was on Broadway!" – Gil Benbrook, Talkin' Broadway.
"I've said it before and I'll shout it again, Phoenix Theatre knows how to produce marvelous musical theater productions!" – Chris Curcio, KBAQ 89.5 FM
"Under Michael Barnard's confident and experienced direction – the production never makes a false step." – David Appleford

Synopsis
Shear Madness is unlike any other theatregoing experience! This zany whodunit mixes elements of improvisation, stand-up and farce into a tangled web of madcap comedy where YOU, the audience, help solve the crime. Set in a present day Phoenix beauty salon, Shear Madness begins when the landlady upstairs is murdered. An undercover police lieutenant Nick (Gene Ganssle) and his eager assistant Mikey (Mark Jacobson) launch an investigation and a host of wacky suspects soon emerge. Associate Artistic Director Robert Kolby Harper has assembled an all-star cast of six powerhouse comedic performers. Including Phoenix Theatre favorites Elizabeth Brownlee (Les Misérables) and Pasha Yamotahari (The 39 Steps, Boeing Boeing) this multi-talented cast promises to keep you laughing from beginning to end! Celebrating its 35th anniversary this year, it's no wonder Shear Madness holds the Guinness record for longest running play in the history of American Theatre. With an outcome that is never the same and topical jokes and references that change almost nightly, you'll be dying to see this show again and again!
Crew
Director: Roby Kolby Harper.
Cast
Gene Ganssle, Mark Jacobson, Elizabeth Brownlee, Pasha Yamotahari.
Trivia
Gene Ganssle earned his Actors Equity card in a 1977 production of Shear Madness.
Photographs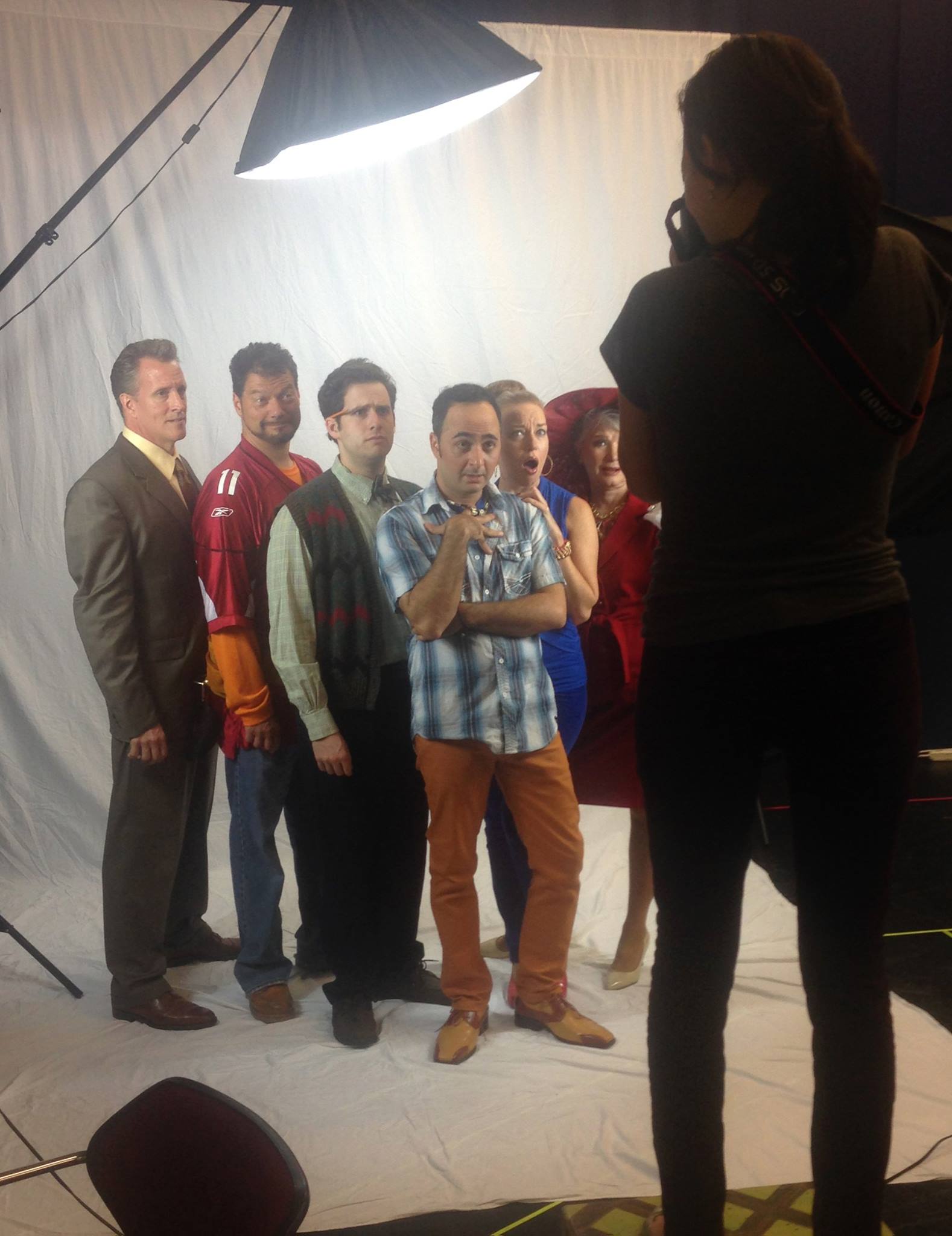 2015. Anything Goes. Music. Cole Porter. Cast: Debby Rosenthal, Trisha Ditworth, Jon Gentry, David Barker, Lynzee Paul Foreman.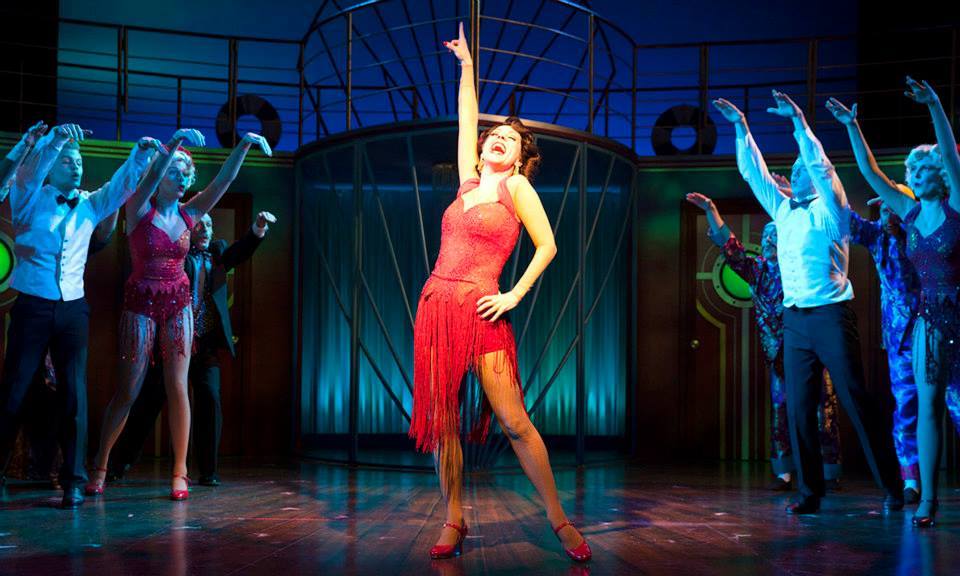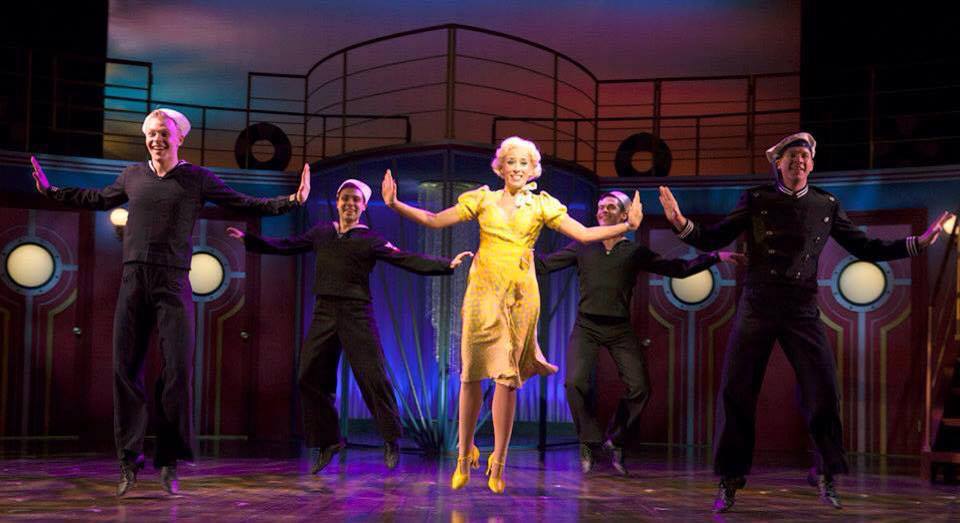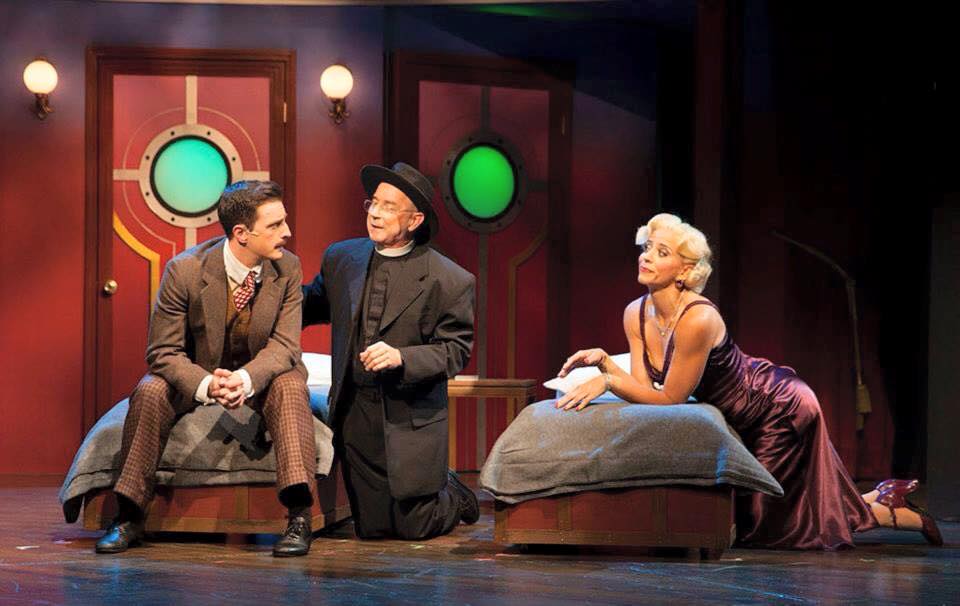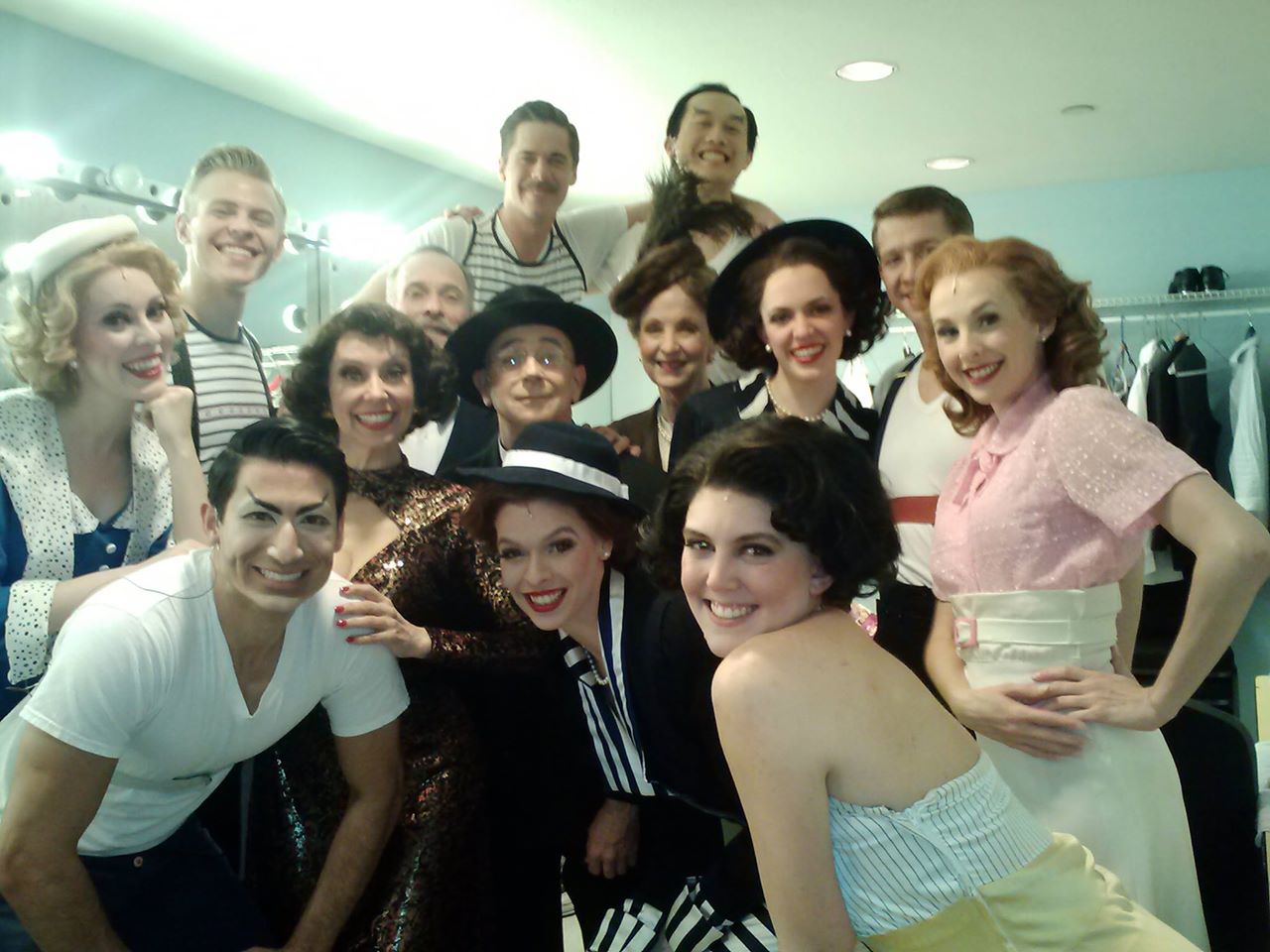 The Hormel Festival of New Plays and Musicals
March 20 – 29, 2015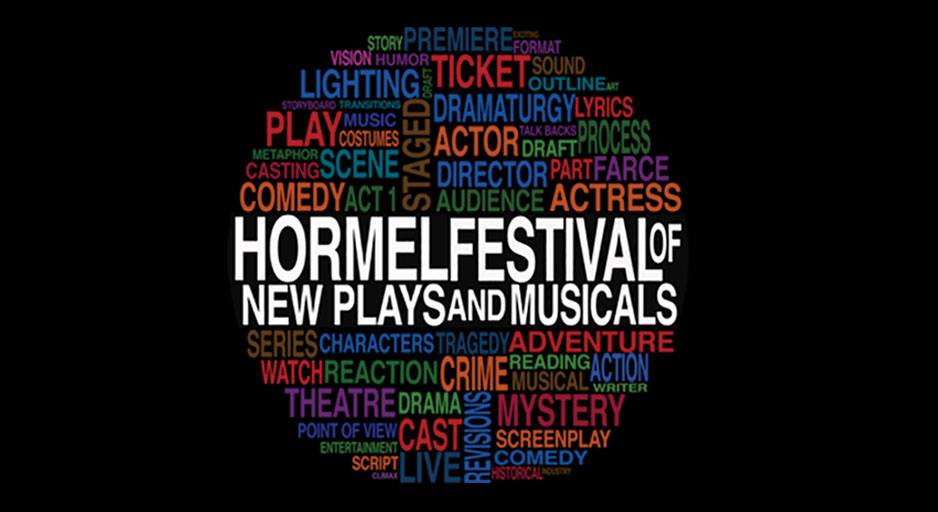 Christmas 2.0 ; The Up Side of Down; The Boob Show; Forward; and The Nearly Final Almost Posthumous Play of the Not-Quite Dead Sutton McAllister — as well as the Bending Reality: Evening of New Short Plays, The Composer/Lyricist Cabaret and the 24-Hour Theatre Project.