Read more about Scottsdale Community College's Theater Department
PHOTOGRAPHS, CLIPPINGS, PRODUCTION NOTES, EVENTS & REVIEWS
October 2011, "A Midsummer Night's Dream." Director: Randy Messersmith. Cast: Andy Cahoon, Sasha Wordlaw, Ryan Letter. Scenic Design: Kimb Williamson. Lighting: Paul Black. Costumes: Elizabeth Petersen. Movement: Karryn Allen.  Masks: Maren Maclean. The production is set in ancient India.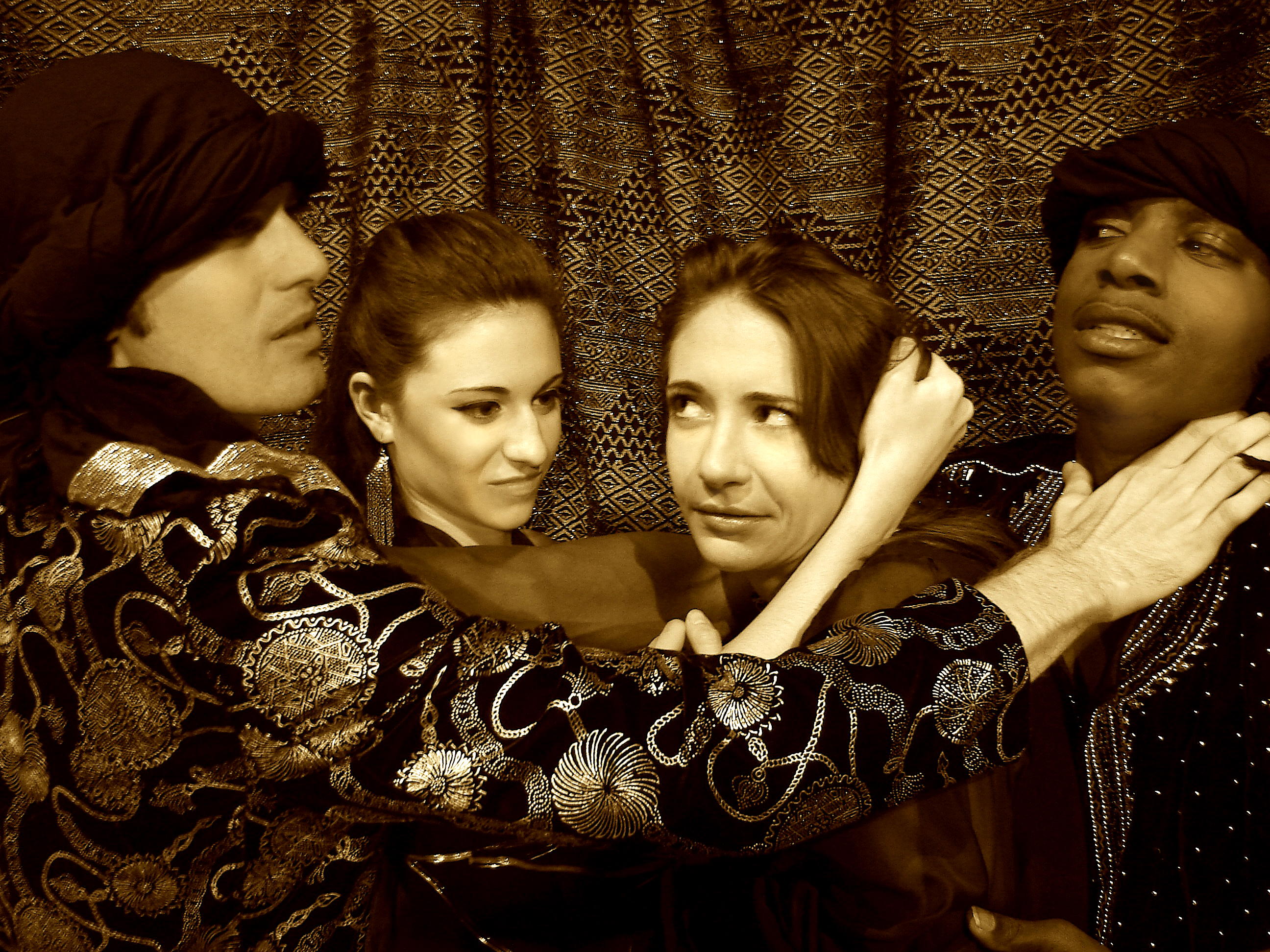 NOVEMBER 1977, "The House of Blue Leaves," play by John Guare. Directed by Pamela Fields with Richard Glover, Robyn Ferracane, John Cox, Rachel Courtney, others.
SCC debuted its new Performing Arts Center in 1977 with this production. Included in the cast were some young actors who would become well-known in Valley theater, among them Robyn Ferracane and Richard Glover. It was directed by Pamela Fields, who also carved out a niche for herself as actress, director and teacher.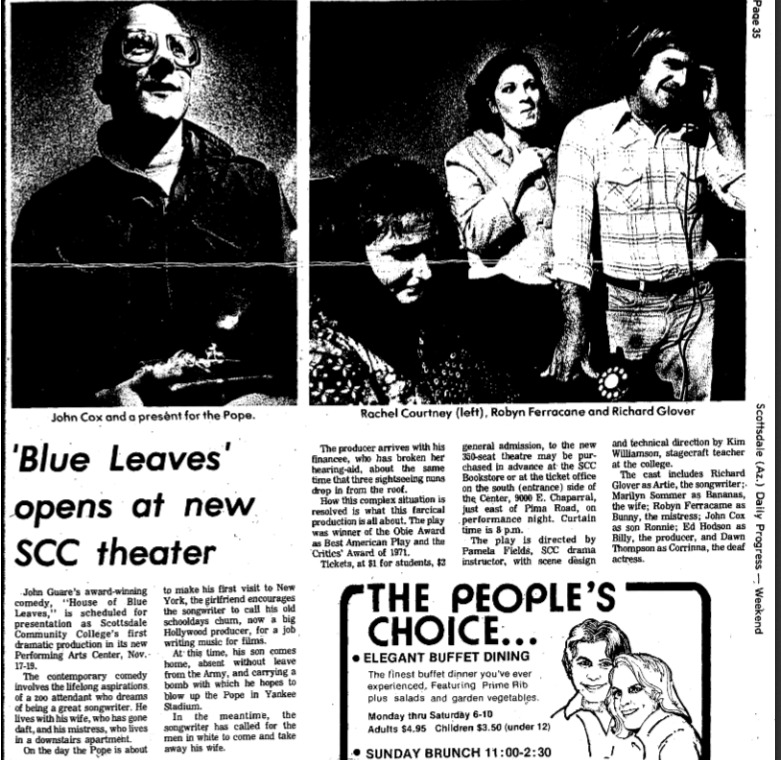 SCOTTSDALE COMMUNITY COLLEGE, Artists Creating Theatre
I Never Saw Another Butterfly, April 2014
Randy Messersmith (far left), Cast and Production team.