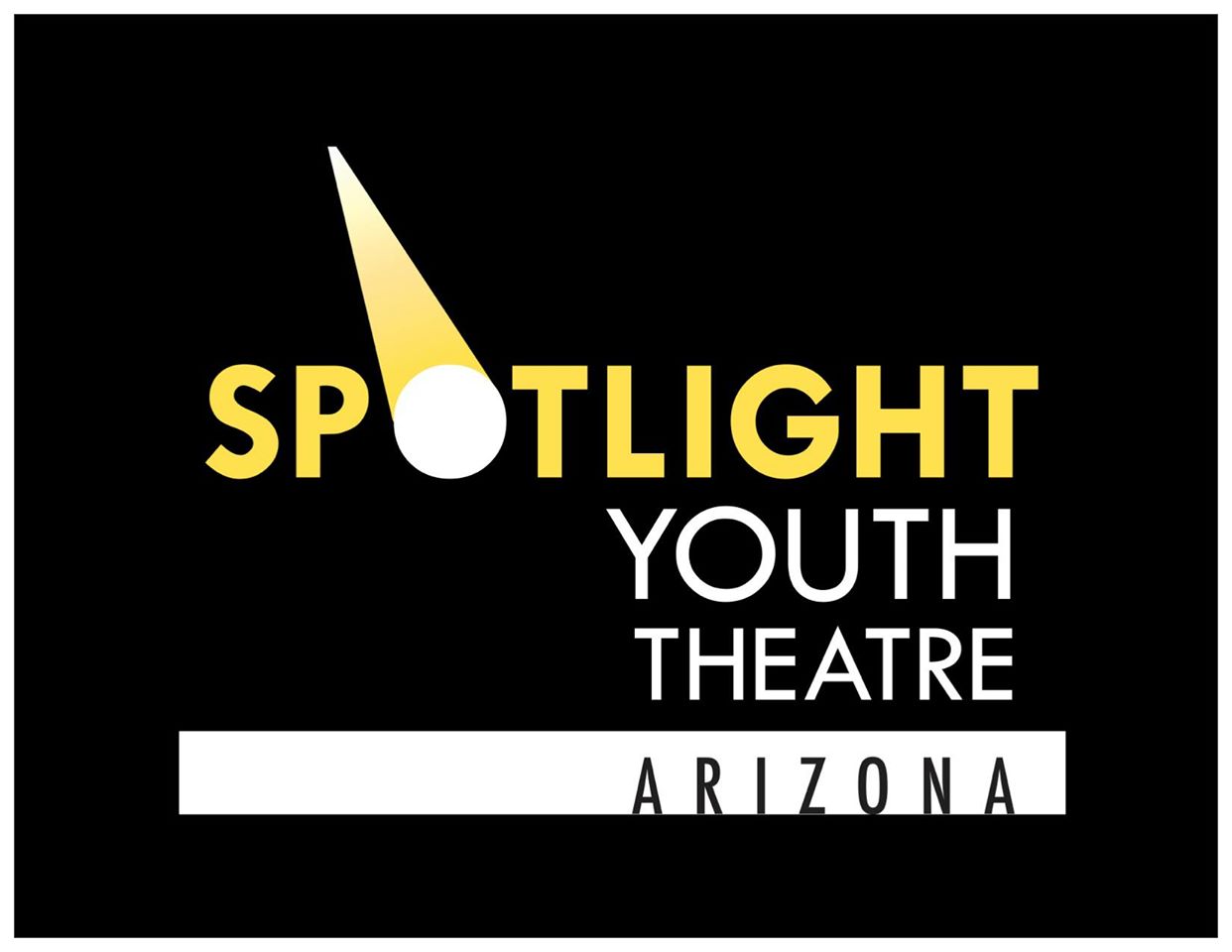 Board of Directors
Clancy DeGroodt, President
Caprice Amerine, Vice President and Fundraising Coordinator
Judy Wolfe, CPA, Treasurer
Karen Gwendolyn, Secretary
Kenny Grossman, Artistic Director
Vicki Grossman, Box Office Manager
Deb Czajkowski, Managing Director
Leah Armstrong, Volunteer Coordinator
Robert Waller, Playbills and Posters Coordinator
Spotlight Youth Theatre
10620 N 43rd Ave
Glendale, AZ 85304
602.843.8318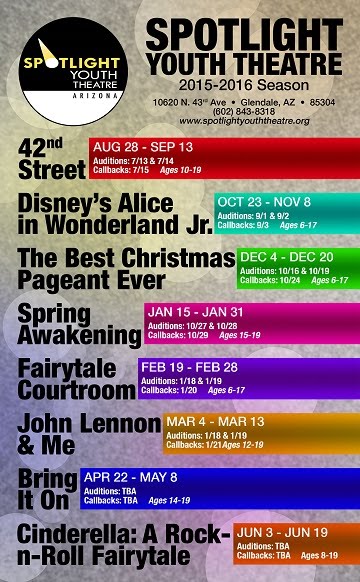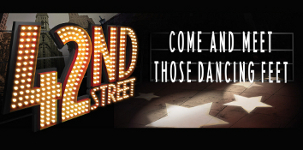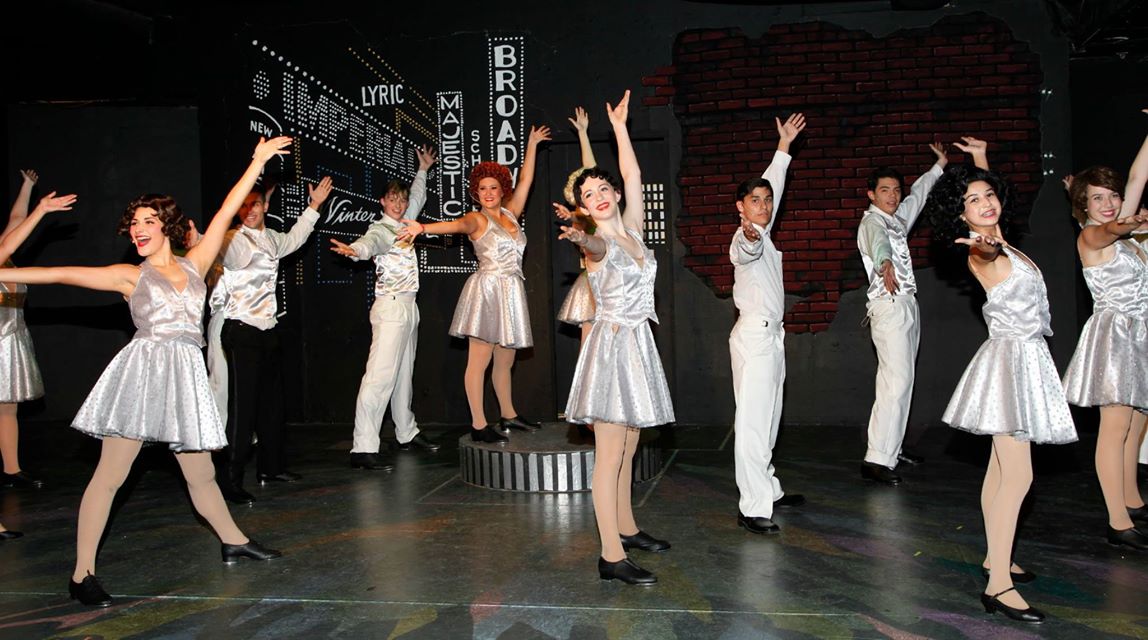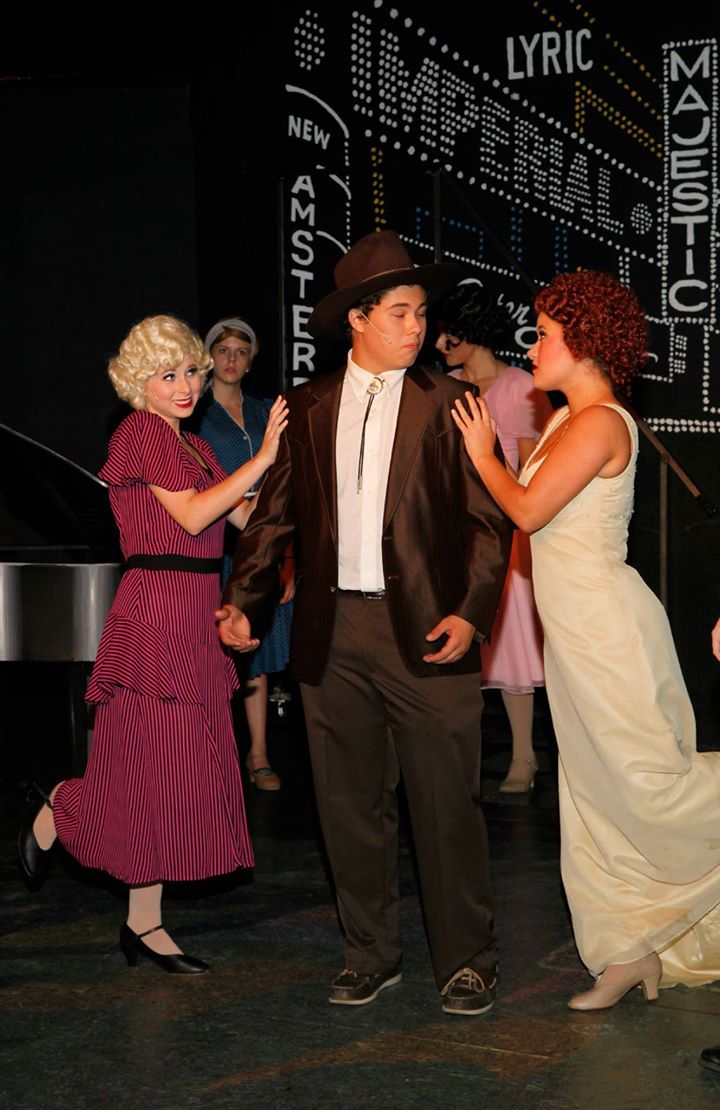 Dames:
Peggy Sawyer – Katie Czajkowski
Dorothy Brock – Kira Kadel
Ann Reilly (Anytime Annie) – Sydnie Greger
Lorraine Flemming – Maggie Waller
Phyllis Dale – Jessica Wastchak
Maggie Jones – Camden Wawro
Diane Lorimer, Waitress – Rachel Berry
Ethel – Samantha Johnson
Gladys, Waitress – Thea Eigo
Guys:
Julian Marsh – Michael Schulz
Billy Lawlor – Phoenix Briggs
Bert Barry – Jacob Herrera
Andy Lee – Cody H. Seaver
Abner Dillon – Alex Demski
Pat Denning, Doctor, Chorus – Charlie Rabago
Mac – Chase Oepdyke
Oscar, Waiter – Riley Clark
Ensemble:
Guys:
Chris Cason (Waiter, Messenger)
Philip Amerine (Thug)
Brandon Brown (Thug, Waiter)
Dames:
Jessica Dolyniuk
Christa Fout (Waitress)
Tanya Whitten
Kids:
Amy Fishencord
Callista Walker
Zoey Waller
Director: Kenny Grossman
Music Director: Heather Walker
Choreographer: Alicia Frazier
Costume Designer: Mickey and Rhea Courtney
Hair & Makeup Design: Trey DeGroodt
Scenic Design/Props: Bobby Sample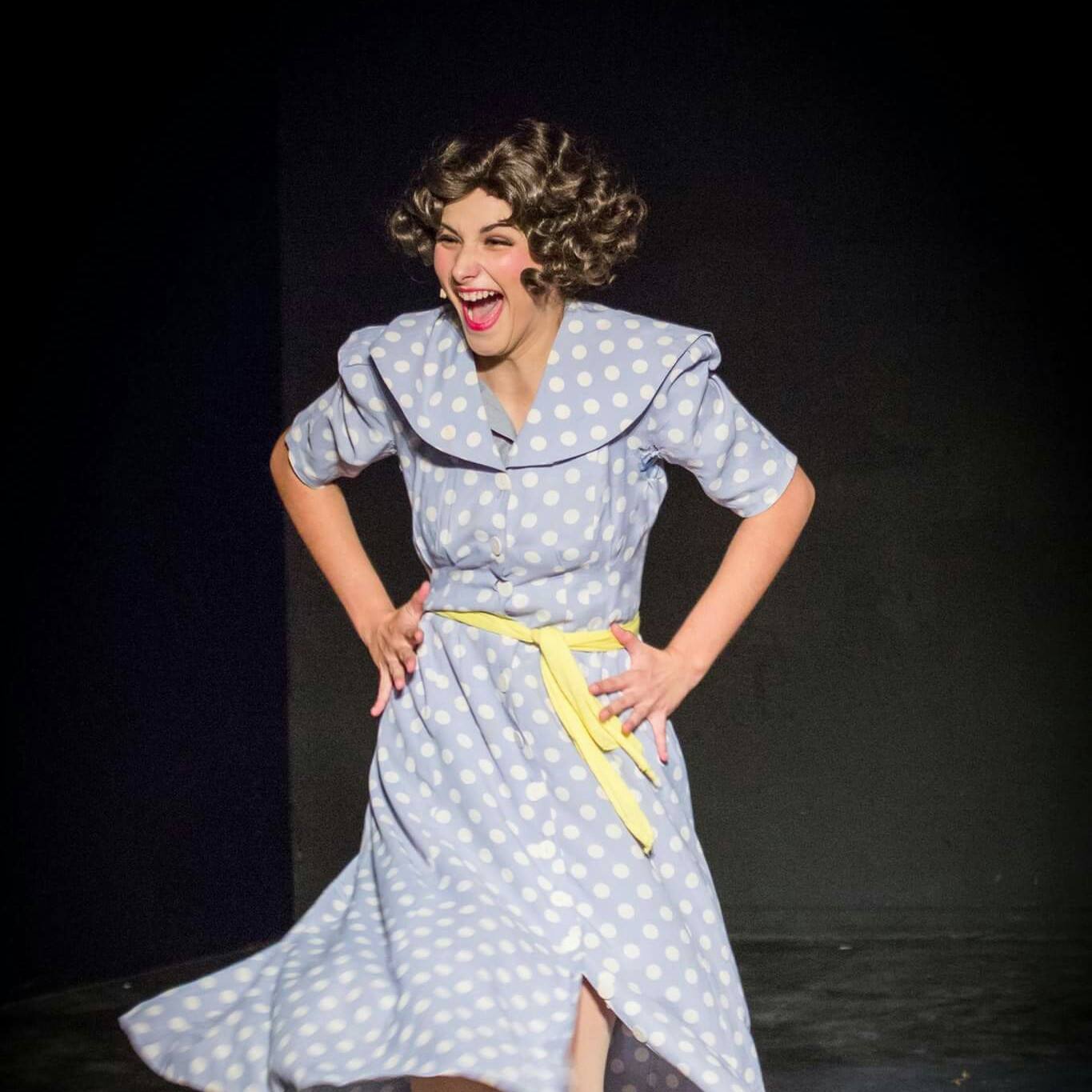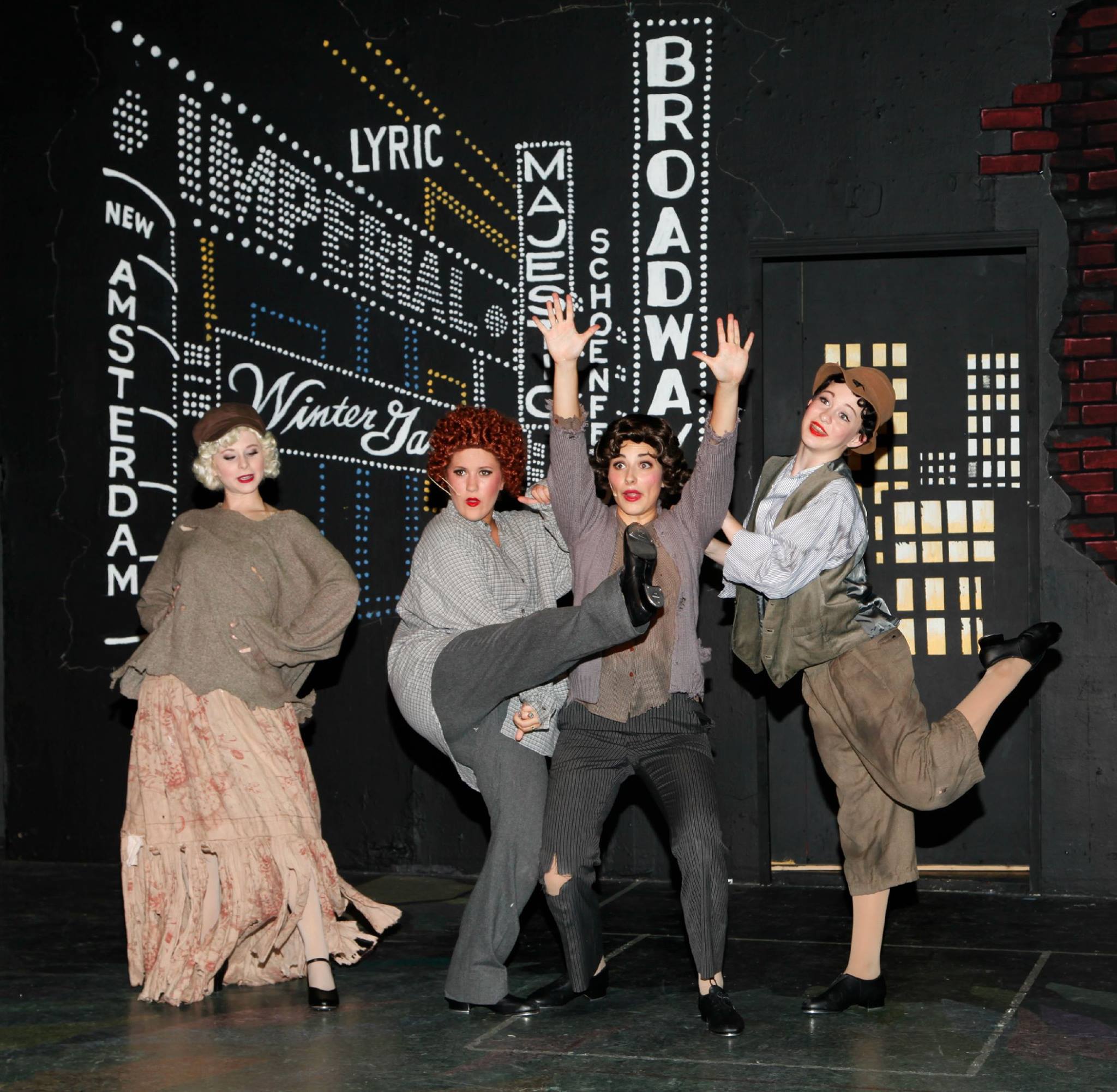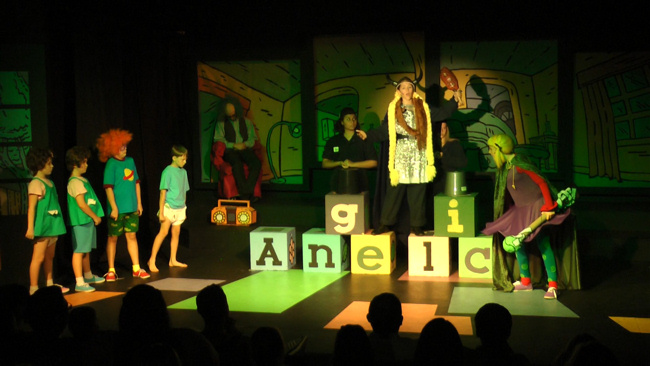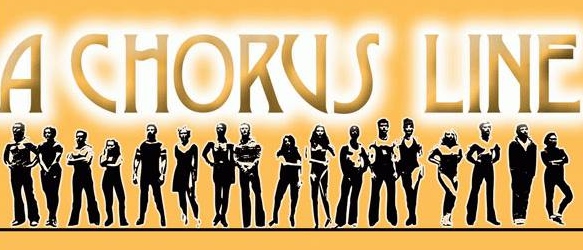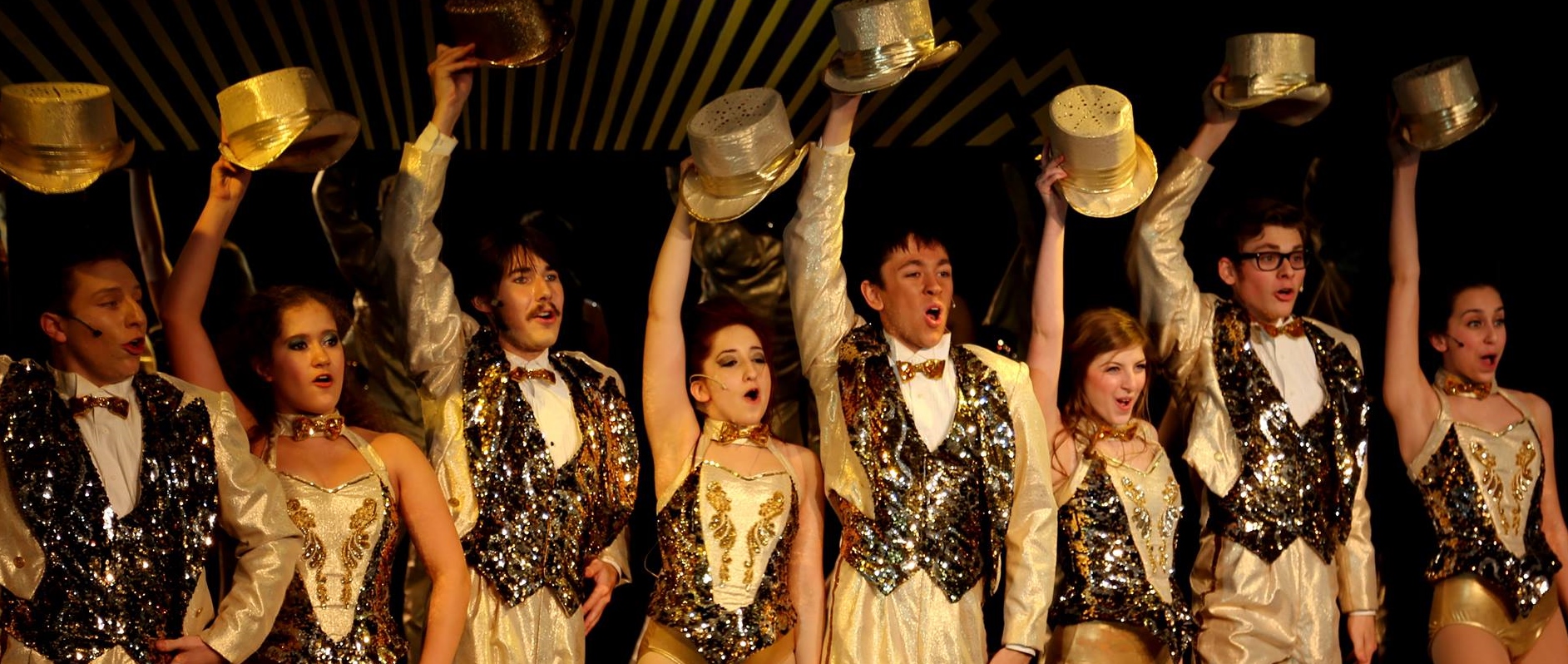 David Appleford's Review of "A Chorus Line"
There's something important that audiences have to remember when watching Spotlight Youth Theatre's new production of the now iconic Broadway musical A Chorus Line. The show is difficult enough for a seasoned professional to do, but to have a local youth theatre attempting to perform such a taxing and demanding production with no cuts from the original and little alterations is nothing short of audacious, to say the least.
Since 1975, A Chorus Line has firmly established its position in the annals of American theatre history. At this point, after endless revivals, national tours, not to mention a film that really didn't work, it's hard to imagine there are those who may still be unfamiliar with its story or plot line, but the wonderful thing about theatre is that there will always be a new generation of those who will be seeing it for the first time, and what a thrill that must be.
A Chorus Line revolves around seventeen hopeful dancers auditioning for a Broadway musical. All of their hopes, dreams, desires and ultimately fears are laid bare throughout its two hour plus running time as each character is forced to open themselves to a demanding director who simply wants the best of the best. He's not looking for someone to standout, he's looking for those who can blend in and perform as one. To be hired, even if it's simply in the chorus line, is the fulfillment of everything they have ever wanted. In the case of some of these characters, it may be their last hope.
The power of the piece is that whenever you see a production of the musical, you know that the performers you are watching have gone through or are going through those very same hopes and fears that their characters are voicing. In the case of a youth theatre, they are the same hopes and fears that they are about to experience. In many respects, the average age of these talented teenagers is the age many of those characters would like to be.
As this is the epitome of an ensemble piece, the show rises or falls on the strength of its weakest performer. Spotlight, as expected, hasn't taken this piece lightly. Like the characters this cast portrays, you can see that each member is giving nothing short of what is required. For some, being in A Chorus Line and knowing what is essential is possibly the most important production they've been in so far. Knowing that if they can pull this off, they can move on with confidence to other productions. This is all the more remarkable when you take into consideration that each performer has school, college, work or other obligations outside of Spotlight.
Naomi and Andi Jordon's costume design echoes the look and colors of the originals, as does Shawna Weitkamp's challenging choreography. Mark 4Man's music, recorded then played back throughout the production, is tight and holds the piece together. There was a moment where one of the performers blanked in the middle of a solo piece. Knowing that the recorded music waits for no one, to Mariella DeAngelis' credit as a trouper and possibly future professional, she held her position and waited for the appropriate moment to continue, then unfazed, rejoined the song as if nothing had happened. The transition was so smooth I'm sure there were some audience members who may not have realized there was ever an issue.
There are individual moments that should be recognized. Conner Morley as Mike kicks the show into high gear with jumps, flips and tap with the funny I Can Do That, Katie Czajkowski's Kristine, the performer who admits that the one thing she can't do is sing, is genuinely funny, by her facial expression alone Payton Bioletto's Bebe expresses all the worries of not getting accepted, Carly Grossman's Cassie takes command of the empty stage with The Music and the Mirror, and Carly Makani Copp as Diana hits the mark with a natural delivery that makes you want to see what she would be like down the road in a straight drama.
With a cast of twenty-six performers, it's impossible to list them all, and they all deserve attention, but the standout moment – besides the ensemble joining Carly in the moving What I Did For Love – is Trey DeGroodt's Paul. He's alone, on a bare stage, baring his soul in a lengthy monologue that, in the wrong hands, can bring the show to a grinding halt, yet despite having seen and heard this tender moment several times before, you can't help but be moved by Trey's unaffected deliver that never feels contrived.   Like the end of a big production number, his moment as he finally breaks down deserved the applause it received.
Director Kenny Grossman has taken the brave position of leaving the original intact, meaning that both the adult language and the adult content of much of what is said are all there. There is always the possibility that some audience members may bristle when an f-bomb is delivered, or the fact that a character's sexual preference is openly discussed, particularly when coming from someone so young, but as long as you know this going in, the impact of shock is lessened. It's a good decision. Like the film, a watered down version of A Chorus Line doesn't work. Considering everything mentioned above, this one excels. When you go, give it the ovation it deserves.