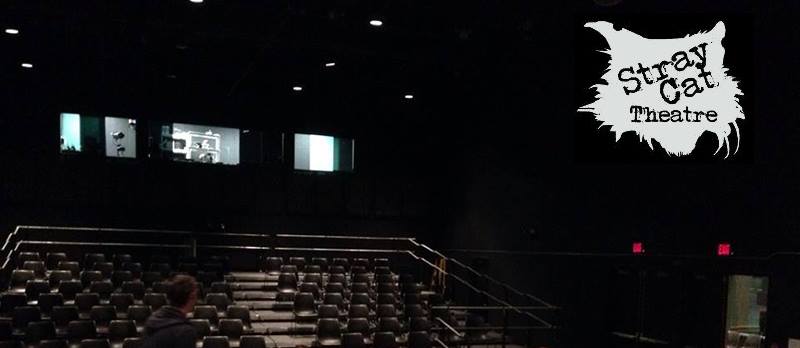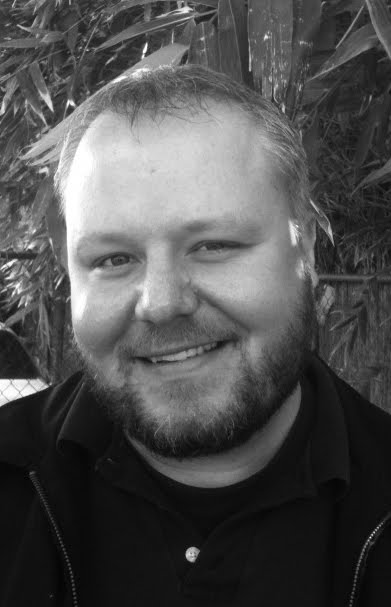 STRAY CAT'S 2014-2015 SEASON 
The Brothers Size
by Tarell Alvin McCraney
directed by Ron May
Fall 2014 – Dates TBA
The ultimate tug of war for a soul.
Set on the back-roads of the Louisiana bayou, The Brothers Size follows the recently paroled Oshoosi Size as he seeks to jumpstart his life. Working in his brother Ogun's repair shop was not at all what he had in mind, so when his old friend Elegba rolls up, offering a different…"direction", Oshoosi quickly finds himself torn between his brother, his loyalties, and his dreams. Flights of poetry, music and West African mythology slam together in a visceral tale that begins in ritual and evolves into a hot-blooded, tough and tender drama about the need to belong somewhere, to something, to someone. "The greatest piece of writing by an American playwright under 30 in a generation or more." – Chicago Tribune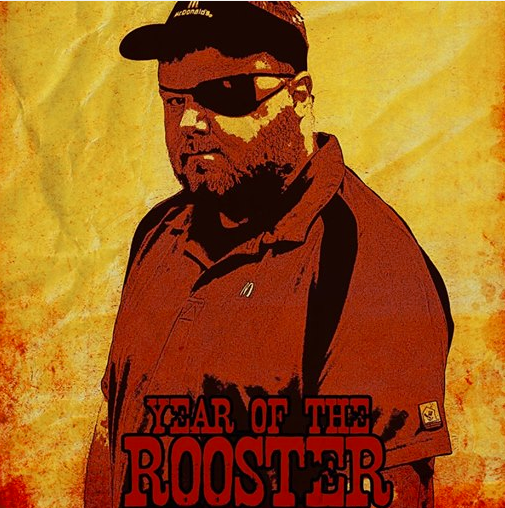 Year of the Rooster
by Eric Dufault
directed by Michael Peck
Winter 2014 – Dates TBA
A play about cockfighting. Odysseus Rex is a champion. He is his trainer's greatest hope. He is his opponents' greatest fear. One day he will destroy the sun. Odysseus Rex is a rooster.
Year of the Rooster will feature Stray Cat's associate artistic director Louis Farber alongside founding artistic director Ron May in his first Stray Cat acting appearance in more than 10 years.
Pluto
by Steve Yockey
directed by Ron May
Late Winter 2015 – Dates TBA
The new play from the writer of Wolves and Octopus.
In the wake of a violent tragedy at a local community college, a single mother struggles to reconnect with her withdrawn son across the breakfast table as mysterious forces threaten to invade the kitchen. Continually interrupted by a talkative three-headed dog, a radio gone haywire, and an animated refrigerator, time is running short for mother and son to deal with the morning's events. "And so I leave you with a warning: This is not Yockey writing in the sexually sinister, frequently delicious style of Wolves and Octopus. It is a much more potent cup o' joe. Not everyone will want to see this play. Those who do may never be the same again." – Atlanta Journal Constitution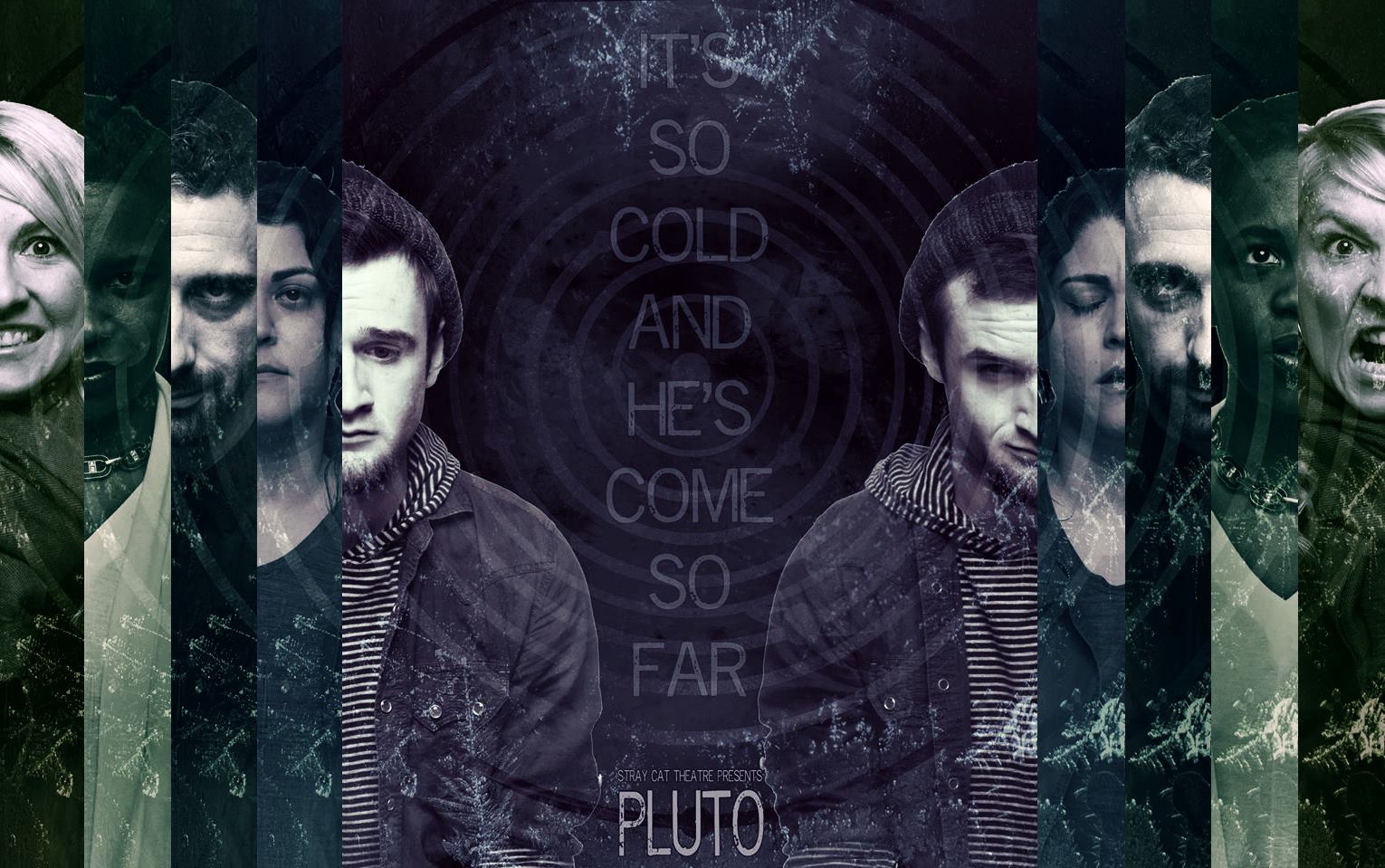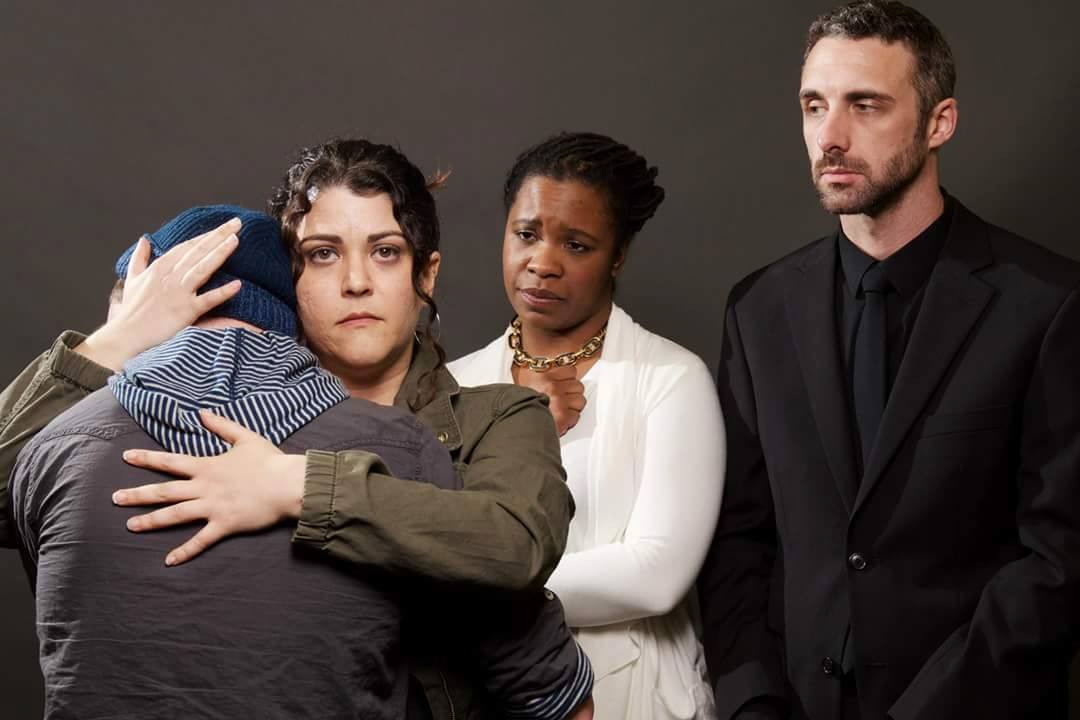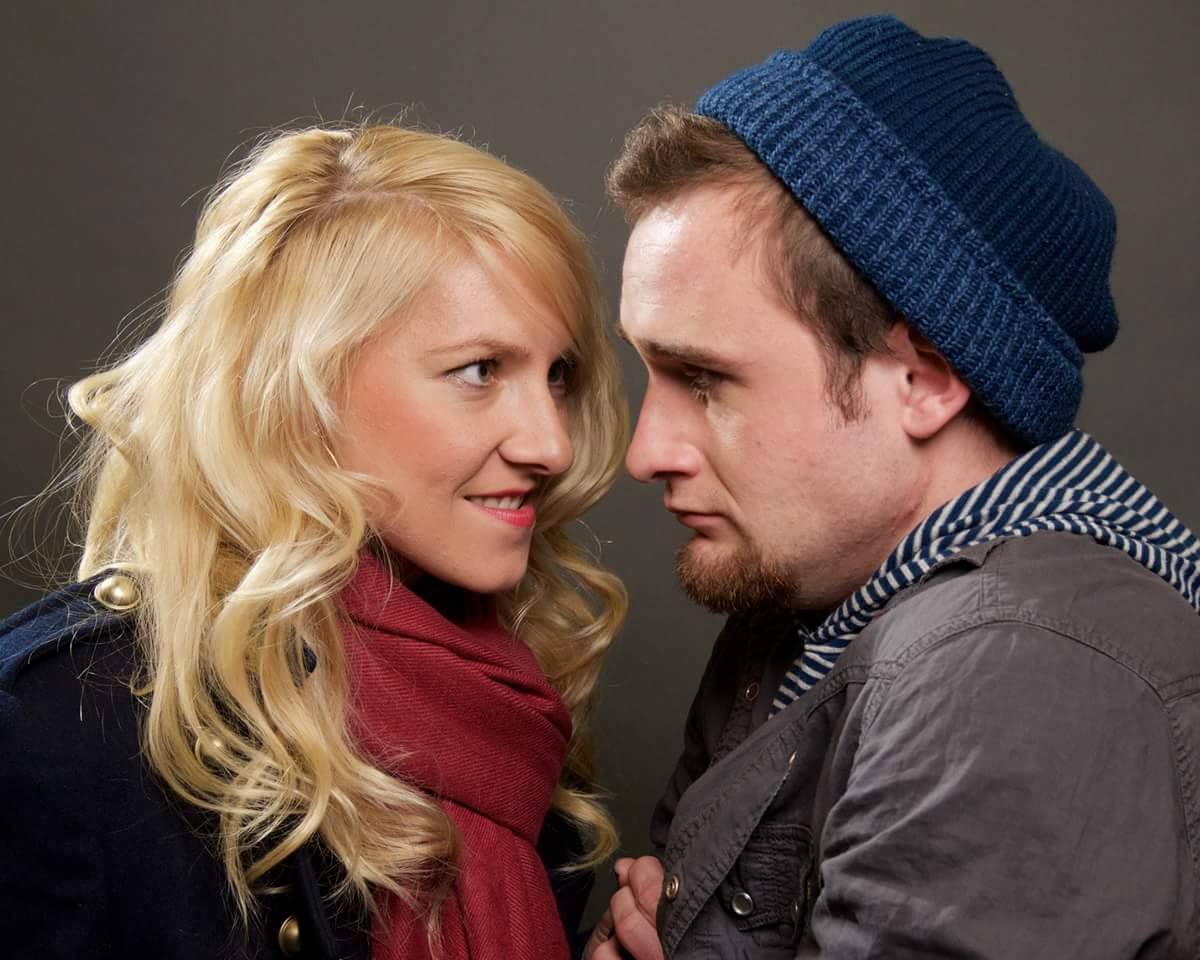 The Tomkat Project
by Brandon Ogborn
directed by Louis Farber
Spring 2015 – Dates TBA
A biting satire about the three-way marriage of Tom Cruise, Katie Holmes and Scientology. Based on actual interviews and completely imagined scenes, seven actors portray 54 characters, including Oprah Winfrey, Matt Lauer, Josh Hartnett, Steven Spielberg, Nicole Kidman, Penelope Cruz, Scarlett Johansson, Tom Hanks, Jennifer Lopez and, of course…Suri Cruise. Structured like The Laramie Project, The Tomkat Project chronicles the Scientology saga and skewers our collective obsession with celebrity.
STAFF OF STRAY CAT THEATRE
Ron May, Founding Artistic Director
Louis Farber, Associate Artistic Director
Michael Peck, Production Manager
Amanda Keegan, Production Stage Manager
Eric Beeck, Resident Scenic Designer
Joey Trahan, Resident Sound Designer
Brooke Unverferth, Box Office / Front of House Manager
Benjamin Monrad, Founding Managing Director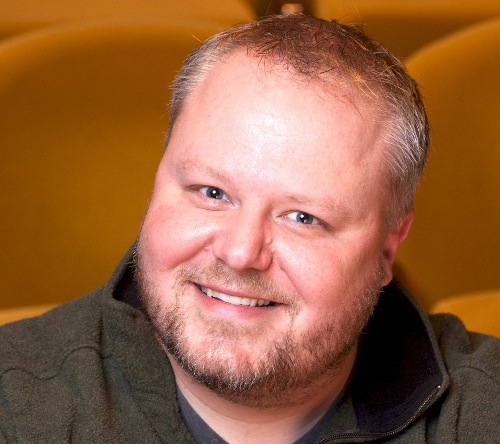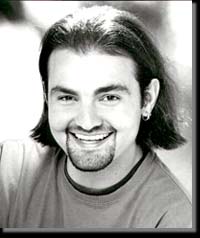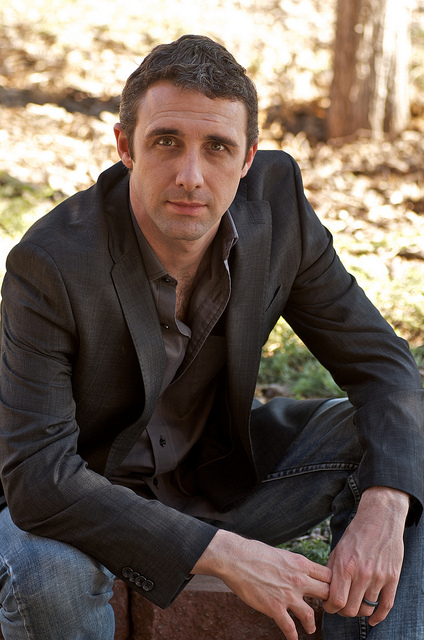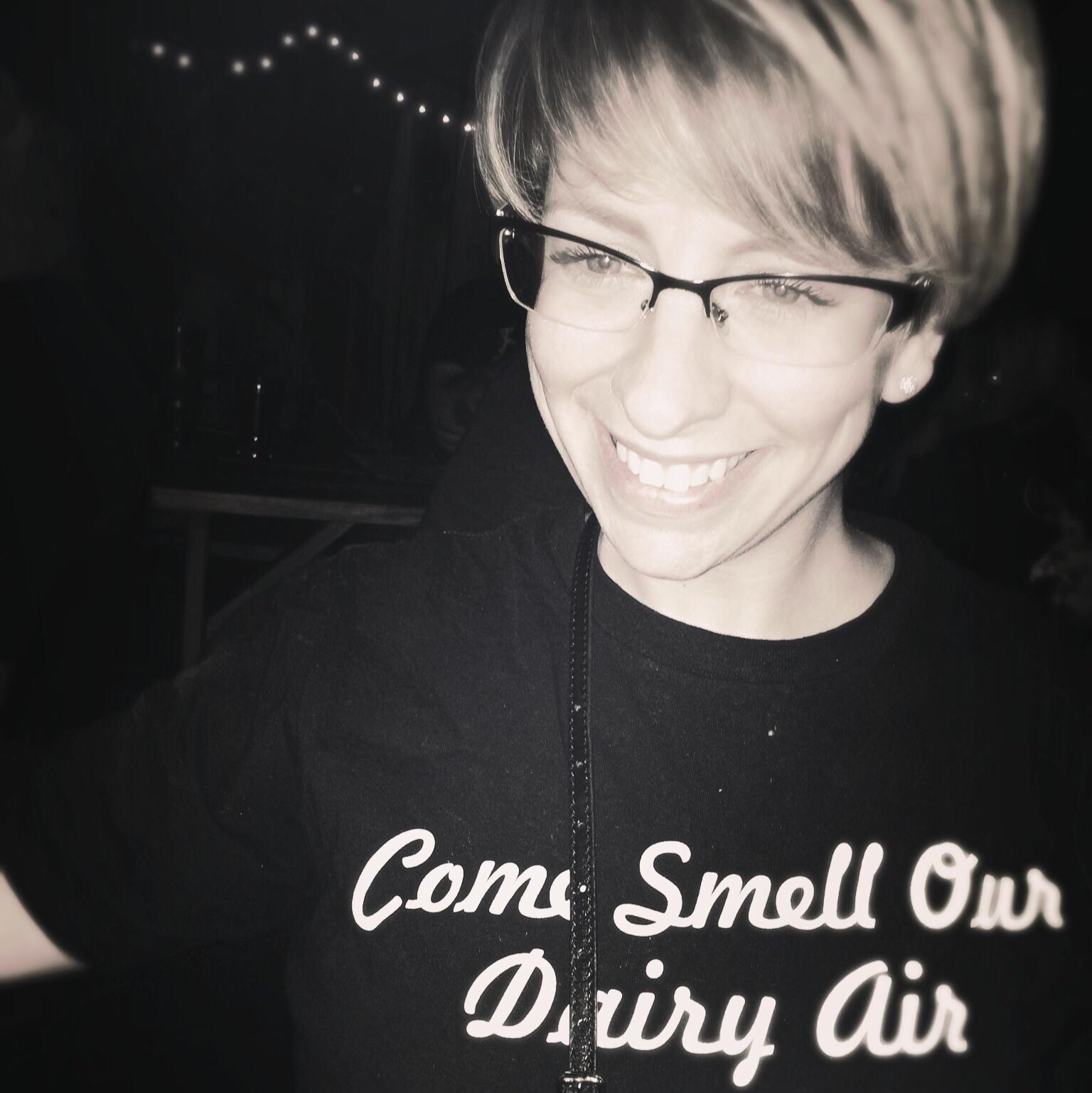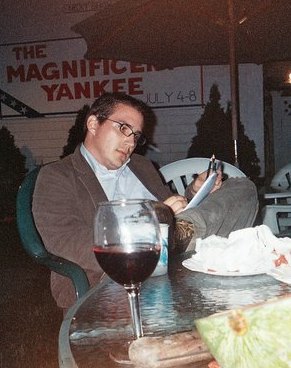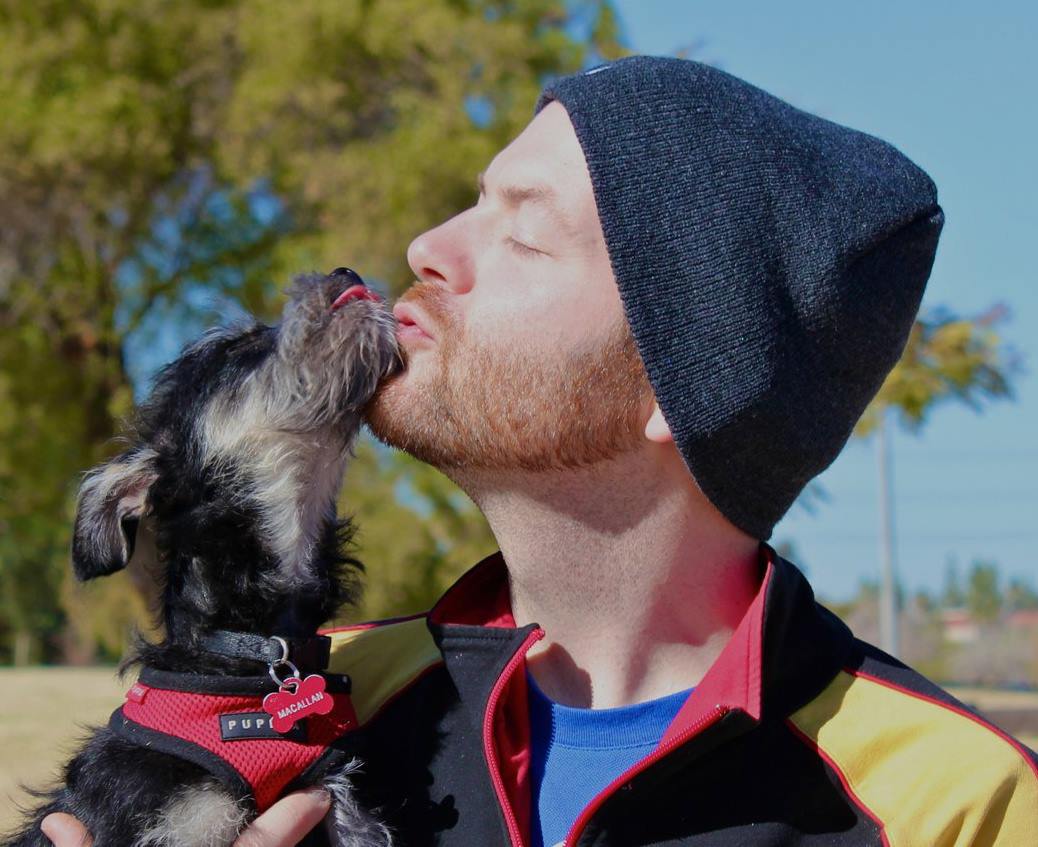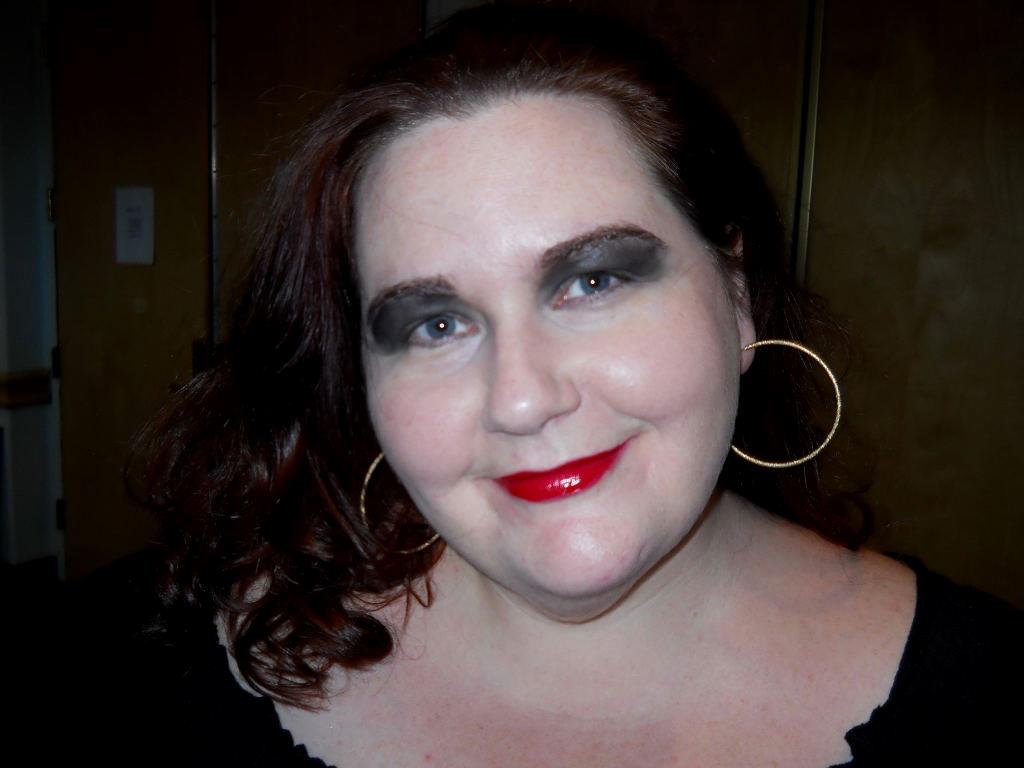 LIST OF PLAYS BY SEASON
2001 – 2002 – THE SCATTERED BEGINNINGS …
June 2002 — bash: latter day plays by Neil LaBute
November 2001 — Stupid Kids by John C. Russell
2002 – 2003 SEASON 1
April 2003 — The Laramie Project by Moisés Kaufman and the Members of Tectonic Theater Project
March 2003 — The Lysistrata Project: Lysistrata 2024
February 2003 — This Is Our Youth by Kenneth Lonergan
November 2002 — The Dianalogues by Laurel Haines
2003  "THIS IS OUR YOUTH"
Playwright: Kenneth Lonergan. Director: Amanda Kochert (Amanda Monrad). Cast: Luke Krueger, Jillian Keenan, Joey Moore.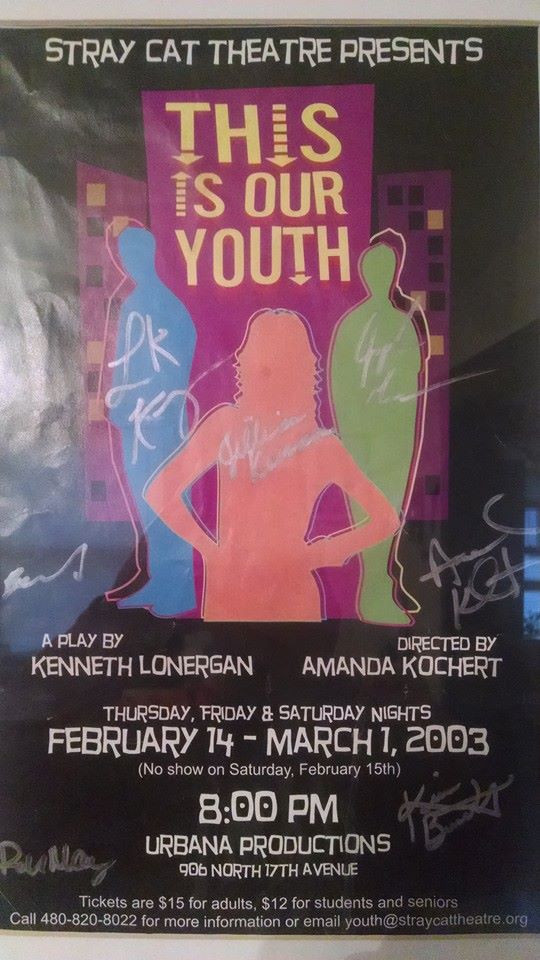 Article by Kyle Lawson, The Arizona Republic, Jan. 26, 2003.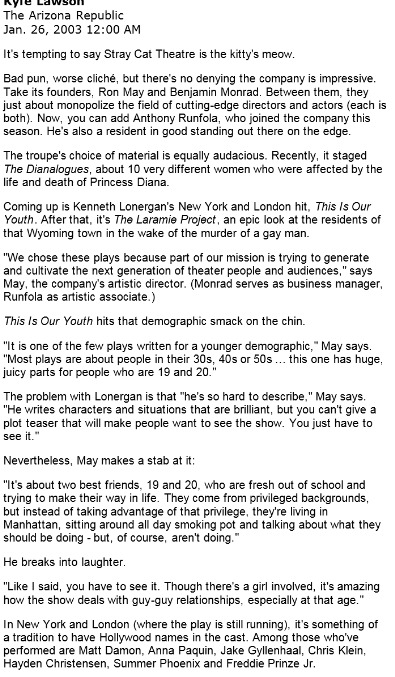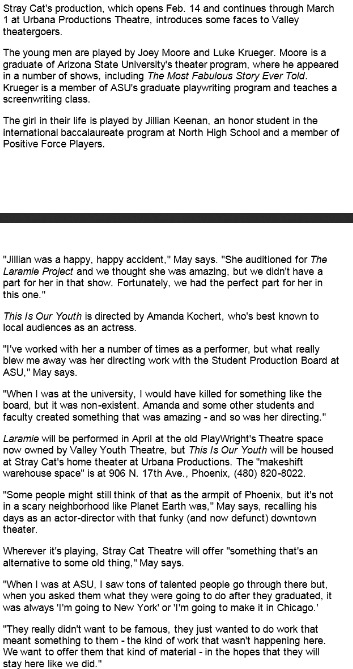 2003 – 2004 SEASON 2
May 2004 — Anthony Burgess' A Clockwork Orange
February 2004 — Wonder of the World by David Lindsay Abaire
January 2004 — Hellcab by By Will Kern (Herberger Lunch Time Theater)
November 2003 — Patty Red Pants by Trista Baldwin
November 2003 — Hysteric Studs by Charlotte Mann (After Dark Series)
2004 – 2005 SEASON 3
June 2005 — Wordplay(s): 3 Selections from All In The Timing by David Ives (Herberger Lunch Time Theater)
May 2005 — Stop Kiss by Diana Son
February 2005 — The Normal Heart by Larry Kramer
November 2004 — [sic] by Melissa James Gibson
September 2004 — Poona the Fuckdog and other plays for children by Jeff Goode (After Dark Series)
2005 – 2006 SEASON 4
May 2006 — Trainspotting by Irvine Welsh, adapted by Harry Gibson
February 2006 — Kimberly Akimbo by David Lindsay-Abaire
February 2006 — The 4th Graders Present an Unnamed Love-Suicide by Sean Graney (PVCC X-Fest)
October 2005 — The 4th Graders Present an Unnamed Love-Suicide by Sean Graney
October 2005 — Nicky Goes Goth by Elizabeth Meriwether (After Dark Series)
2006 – 2007 SEASON 5
April 2007 — Fatal Attraction: A Greek Tragedy by Kate Wilkinson & Alana McNair
February 2007 — 4.48 Psychosis by Sarah Kane
November 2006 — Fat Pig by Neil LaBute
September 2006 — Falling Petals by Ben Ellis
2006  "FAT PIG"
Playwright: Neil LaBute. Director: Ron May. Scenic Design: David Castellano. Cast: Bronwyn Schile, Dion Johnson, Michael Peck, Amanda Monrad (Amanda Kochert).
Robrt L. Pela, New Times: Tom is surprised to find himself falling in love with Helen, an intelligent, witty, and very overweight librarian. His friends and colleagues don't approve, and rather than forging ahead with a post-PC "love is love, darn it" attitude, he hides his romance with Helen in Neil LaBute's sassy, deeply moving morality play. Fans of LaBute won't show up expecting a happy ending, but there's plenty to love about this inspection of our crass, shallow expectations of people.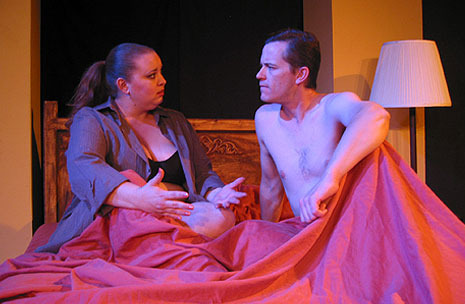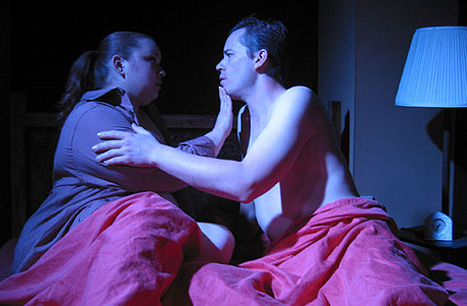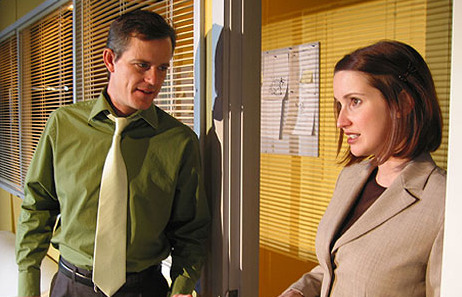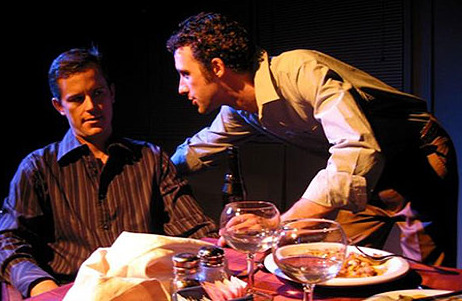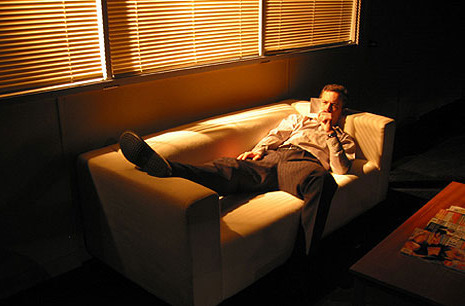 2007 – 2008 SEASON 6
April 2008 — Pulp by Patricia Kane
February 2008 — Kate Crackernuts by Sheila Callaghan
November 2007 — Dog Sees God: Confessions of a Teenage Blockhead by Burt V. Royal
September 2007 — A Number by Caryl Churchill
2008  "PULP"
ariZoni Award for Best Overall Production of a Non-Contracted Musical.  Playwright: Patricia Kane. Cast:  Johanna Carlisle, Tracy Payne, Katie Harroff, Kim Jeffries, Cameo Hill.
Pulp is a musical based on the pulp fiction of the 1950s.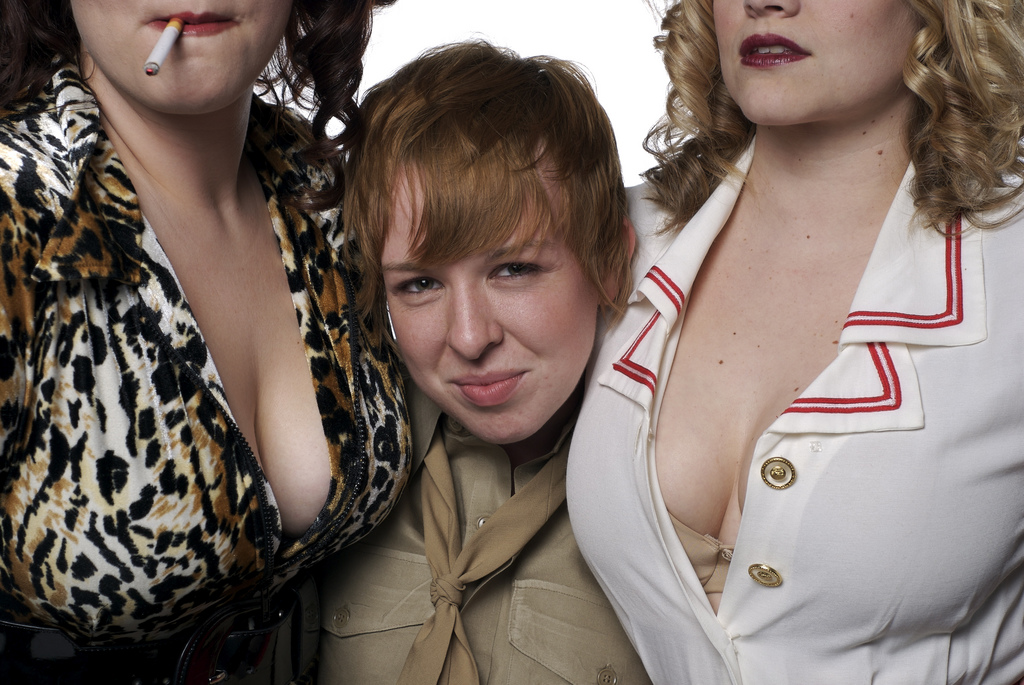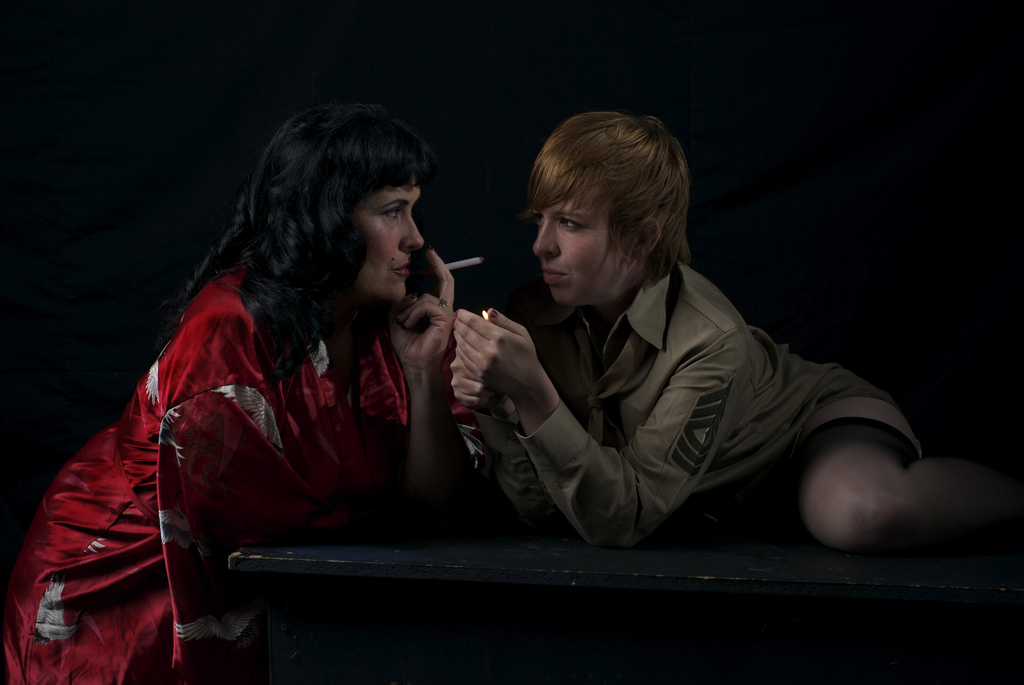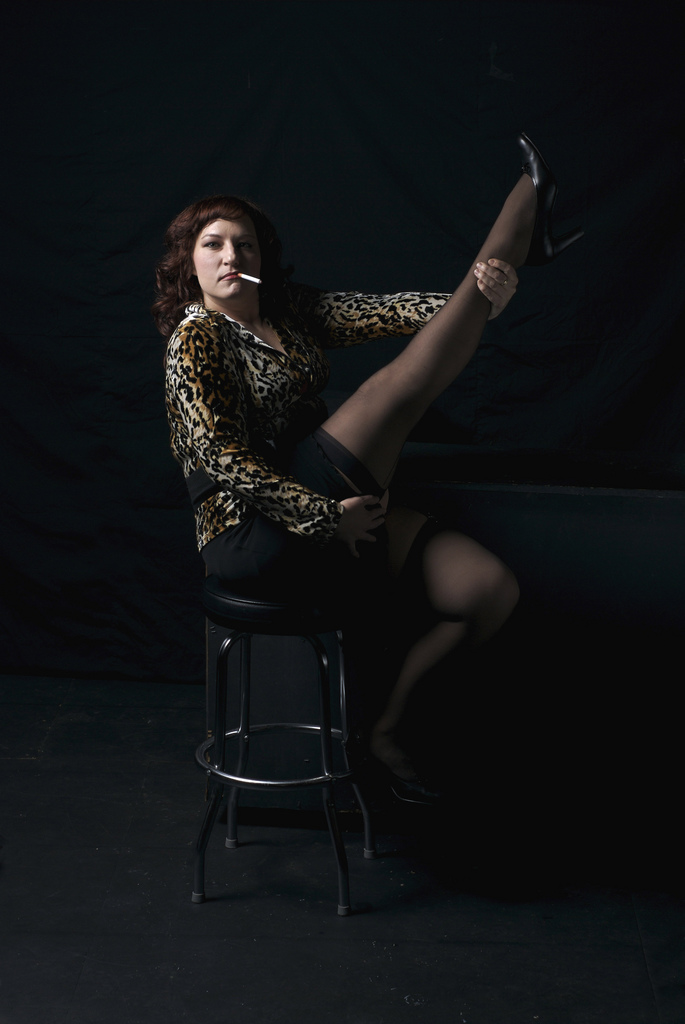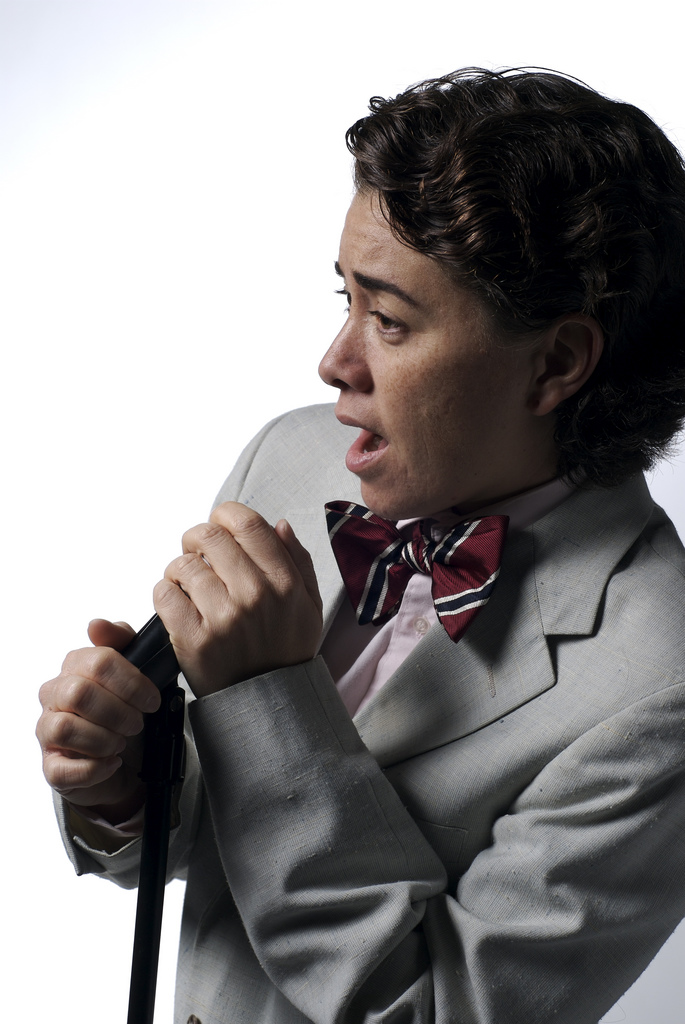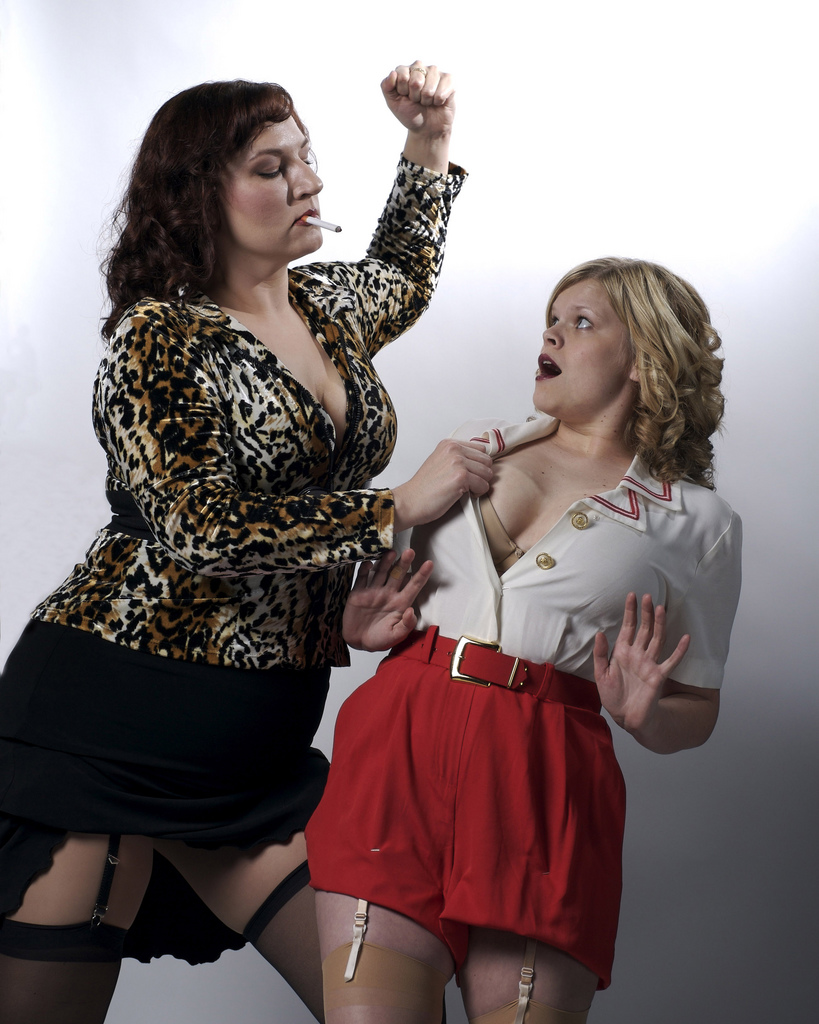 2008 – 2009 SEASON 7
April 2009 — columbinus by The United States Theatre Project  (ariZoni Award for Best Overall Production of a Non-Contracted Play)
February 2009 — An Impending Rupture of the Belly by Matt Pelfrey
December 2008 — A Very Merry Unauthorized Children's Scientology Pageant by Kyle Jarrow, based on a concept by Alex Timbers
September 2008 — Everything Will Be Different: A Brief History of Helen of Troy by Mark Schultz
2009 – 2010 SEASON 8
April 2010 — 12th Night of the Living Dead by William Shakespeare Adapted by Brian MacInnis Smallwood
February 2010 — The Play About the Naked Guy by David Bell
December 2009 — Speech and Debate by Stephen Karam (ariZoni Award for Best Overall Production of a Non-Contracted Play)
September 2009 — Blackbird by David Harrower
2009. Blackbird.   Playwright. David Harrower.  Cast. David Vining, Nina Miller.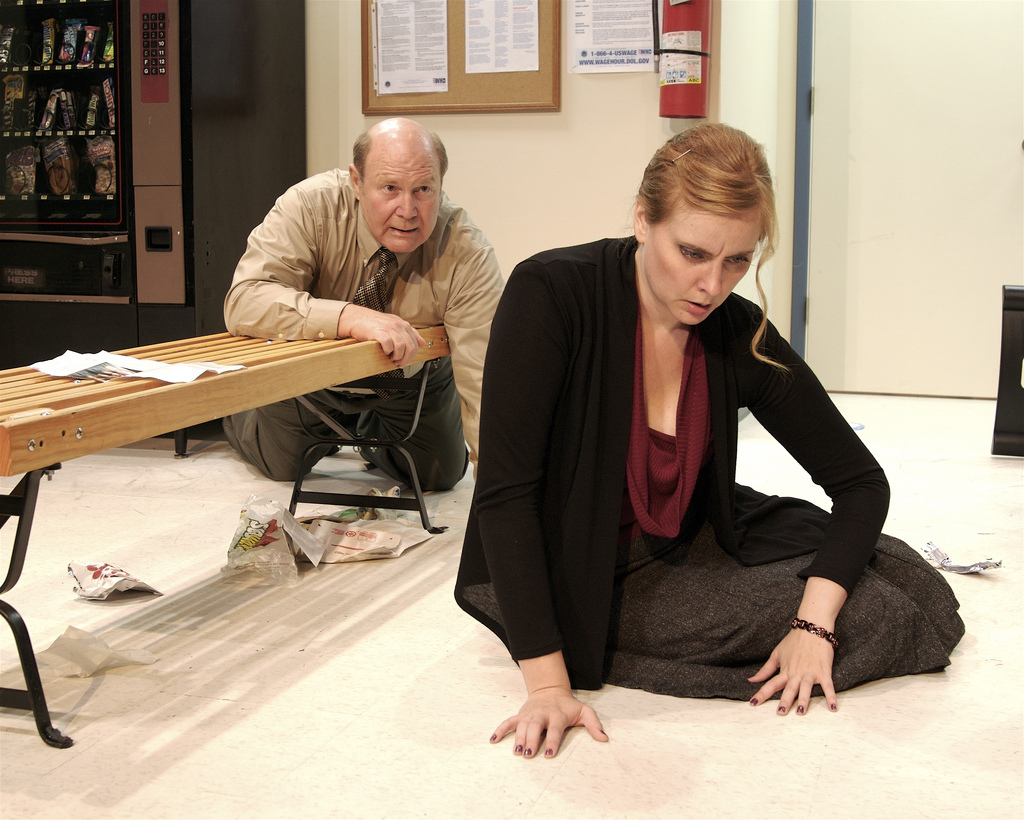 2010 – 2011 SEASON 9
May 2011 — Abraham Lincoln's Big, Gay Dance Party by Aaron Loeb
March 2011 — Octopus by Steve Yockey
December 2010 — Learn to be Latina by Enrique Urueta
September 2010 — reasons to be pretty by Neil LaBute
2010  "LEARN TO BE LATINA"
Playwright: Enrique Urueta.  ariZoni Award for Best Overall Production of a Non-Contracted Play.  Director: Ron May.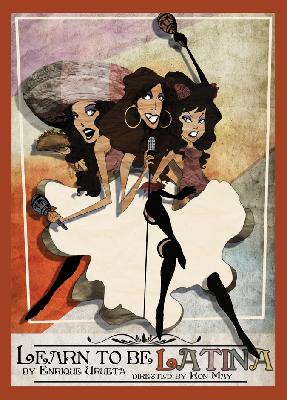 2011 "OCTOPUS"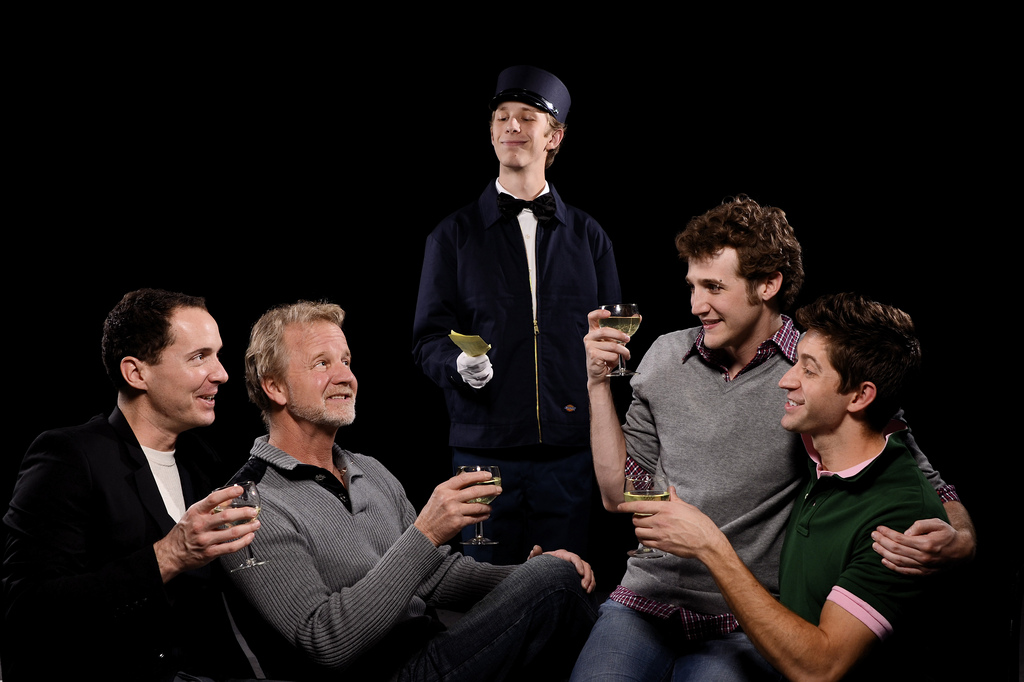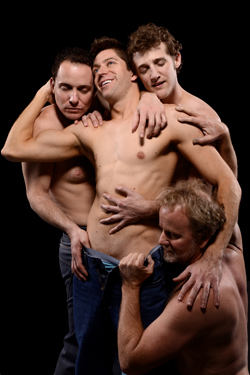 For Julie Peterson's review of "Octopus" in the Phoenix New Times, go  HERE
2011 – 2012 SEASON 10
May/June 2012 — Heddatron by Elizabeth Meriwether
Feb/March 2012 — The Last Days of Judas Iscariot by Stephen Adly Guirgis
December 2011 — Milk, Milk, Lemonade by Joshua Conkel
September 2011 — The Sparrow by Nathan Allen, Chris Mathews and Jake Minton
2011  "MILK, MILK, LEMONADE"
Playwright: Joshua Conkel. Director: John J. Caswell Jr.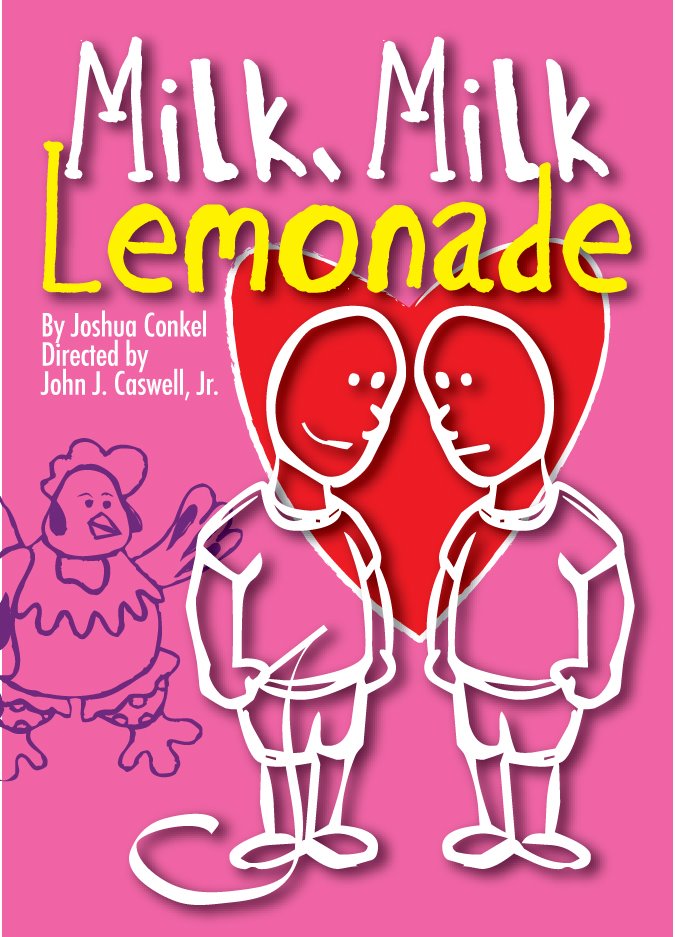 2011  "THE SPARROW"
Playwrights: Nathan Allen, Chris Mathews, Jake Minton. Director: Ron May. Cast: Alyson Marie Maloney, Andréa Morales, Joshua Sherrill.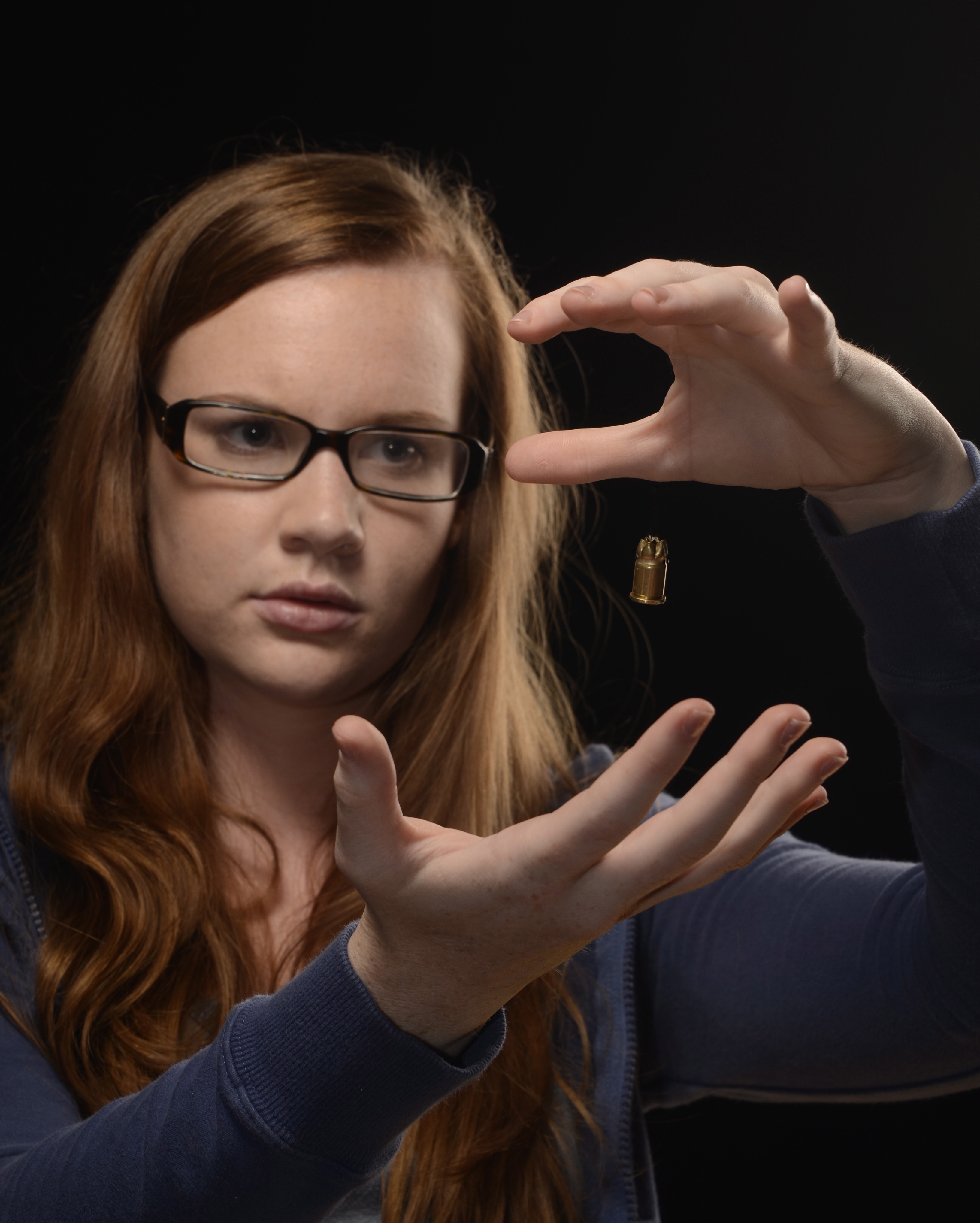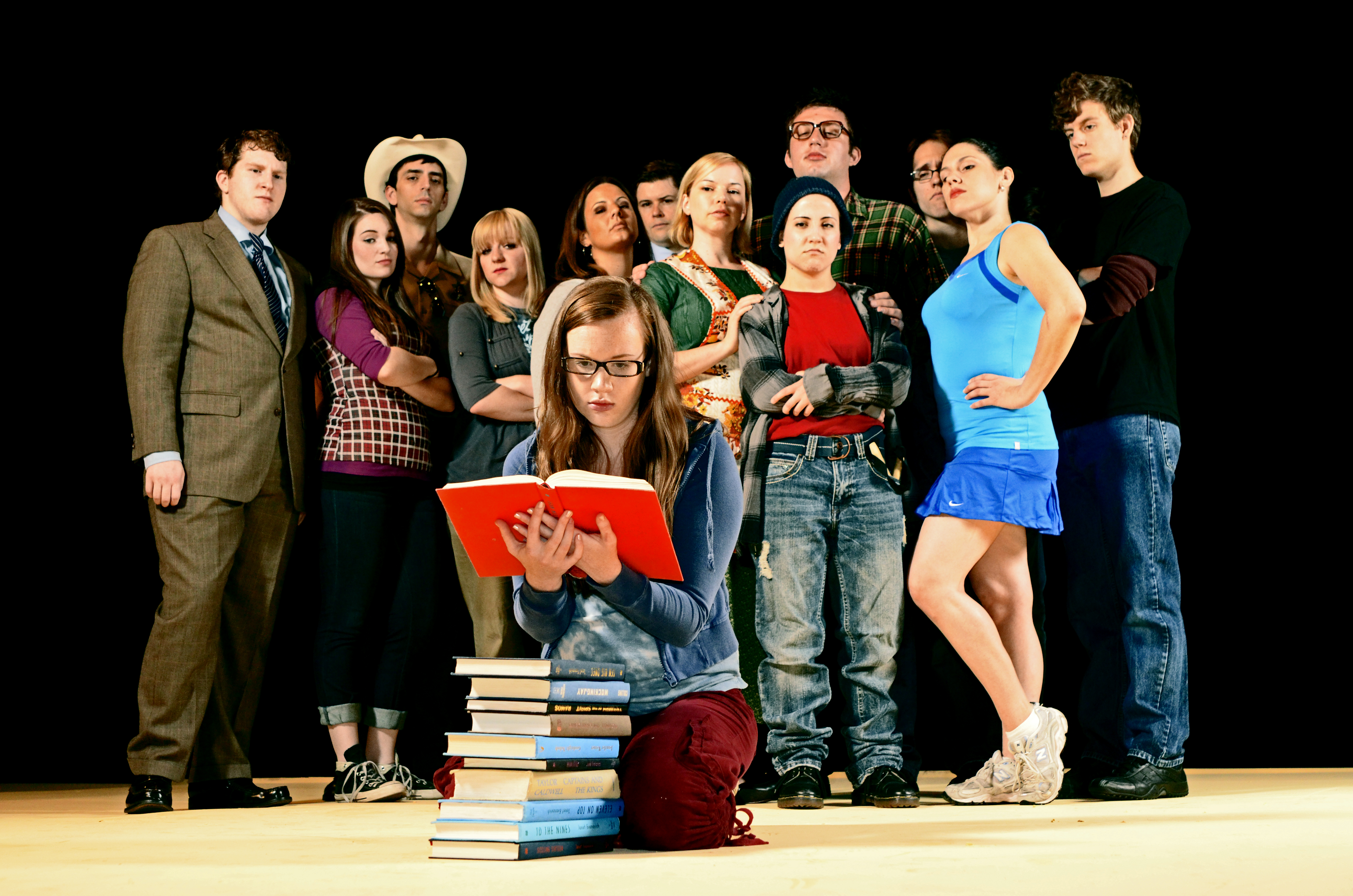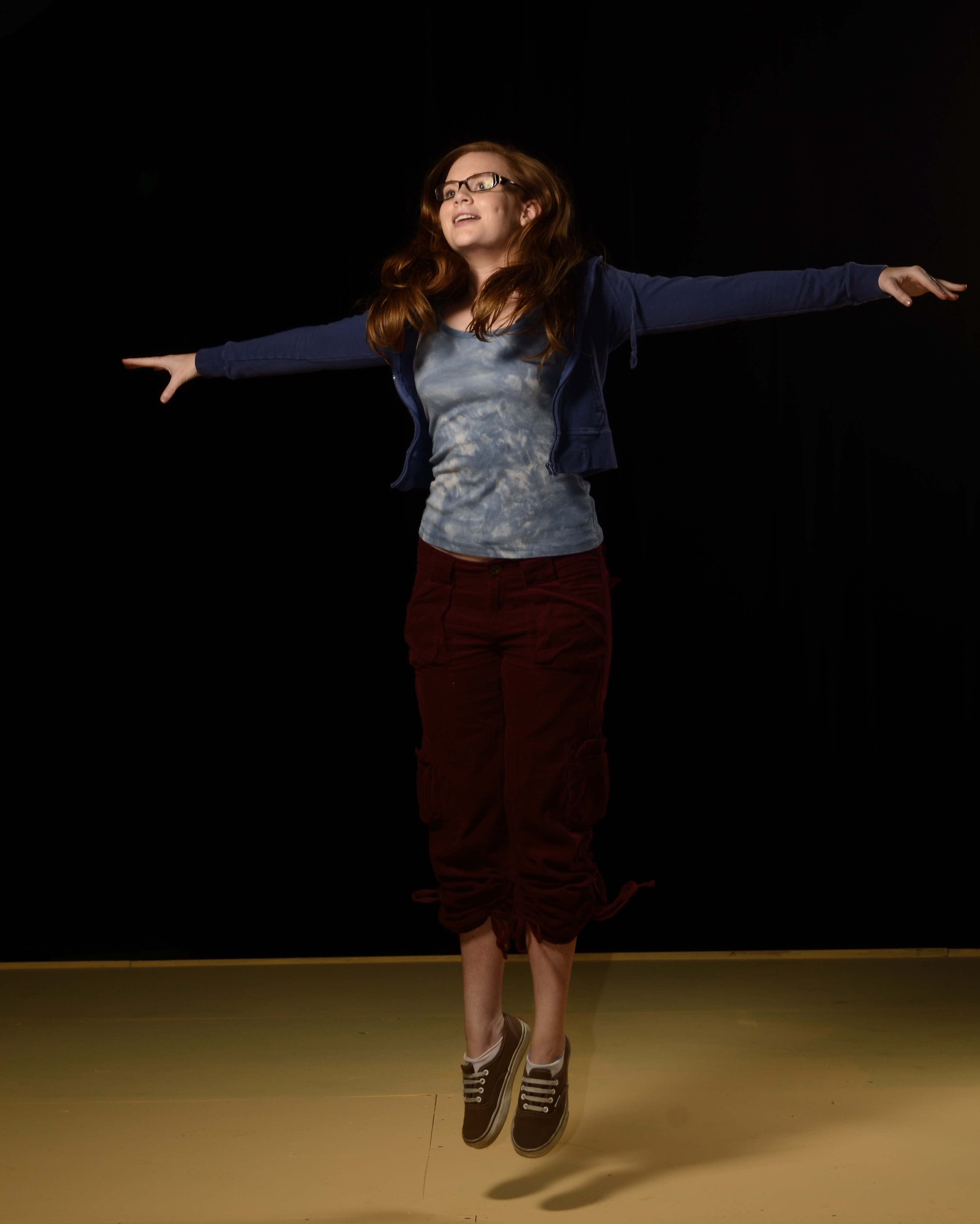 By Lynn Trimble, in her Stage Mom column                                           Raising Arizona Kids Magazine
Sept. 24, 2011
Storytelling took flight Friday night as Stray Cat Theatre in Tempe opened its 10th season with "The Sparrow," a work conceived by Nathan Allen and co-written with Chris Mathews and Jake Minton.
It's directed by Stray Cat Theatre's founding artistic director Ron May, recently honored with an ariZoni Award for directing last season's "Learn to be Latina." He opened the evening by previewing the rest of this season's shows — "Milk, Milk Lemonade" by Joshua Conkel, "The Last Days of Judas Iscariot" by Stephen Adly Guirgis and "Heddatron" by Elizabeth Meriwether.
That last one promises a mix of housewife, playwright and robots. May has perfected the fine art of selecting a season — and casting the right people for each role. "The Sparrow" features Alyson Marie Mahoney as Emily Book, the sole survivor of a school bus that somehow collides with a train.
In a day and age of lavish, big budget productions that expect little of their viewers, Stray Cat Theatre knows that less can be more. Robert Kolby Harper, associate artistic director with Phoenix Theatre, praises May's "minimalist" approach to "The Sparrow" — noting its elegance as an homage to imagination.
Rather than elaborate sets with frequent changes that can distract audience members from the heart of a story, May pumps life into "The Sparrow" with a simple dollhouse, tall red rectangles signifying student lockers and a bevy of chairs — plus a little something we all remember from high school biology but never expected to see doing the disco.
Damon Dering, artistic director for Nearly Naked Theatre in Phoenix, notes that May's production has a "real Chicago feel." The play originated at The House Theatre in Chicago, and May's own Chicago roots have clearly taken flight at the little Tempe theater where he's feathering the nest with a "$10 for 10th" campaign that'll help future seasons soar.
This production's Chicago connections include Andréa Morales, who portrays high school uberachiever Jenny. Morales performed for several years with Childsplay in Tempe before heading to the Windy City, where she's a company member with Halcyon Theatre and artistic associate with Polarity Ensemble Theatre.
I hit opening night for "The Sparrow" with my daughter Jennifer, an ASU student who usually ranks attending live theater productions right up there with cleaning out the litter box. But she was eager to see "The Sparrow" after learning that the cast includes a couple of actors she knows from ASU and Arizona School for the Arts.
I spoke with one of them, Joshua Sherrill, after the show. He practically waxed poetic about the show's deeper meaning. We all experience pain, he told me, but it's how we come through it that defines who we are. In "The Sparrow," it's parents who are grieving.
The parents' pain, and the grief of a community losing its innocence, are signaled by actors carrying framed photos of children and pastoral rural scenes. No need to wheel trees and plains in and out of view. We get it from the moment the show first spreads its wings – thanks in part to simple but dramatic lighting and music, mostly strings, that mix sweet melodies with sad, somber sounds.
Much of "The Sparrow" centers around small town high school life. Think cheerleaders and football fervor. Wrist corsages and awkward prom moments. Teacher crushes and overhead projectors. The latter makes for nifty shadow effects on a screen also used to show footage of the school bus crash at the heart of the play. The film clips are especially compelling when mixed with sound effects signaling trains careening down the tracks.
"The Sparrow" is perfectly enjoyable as a story free from existential elaboration. Theater goers who prefer to let trains be trains will be satiated by this show. But those seeking deeper symbolism can find it in a speeding train that could be the powerful imaginings of a young child or the repressed feelings of a teacher at once tender and treacherous.
It's the collision of love and loss that gives "The Sparrow" its poignancy and power. The naysayers of a decade ago who told Ron May that starting Stray Cat Theatre could lead to a train wreck were right. But little did they know just how high it would soar.
2012  "HEDDATRON"
Playwright: Elizabeth Meriwether. Director: Ron May. Cast: Johanna Carlisle, Thea Eigo, Todd Michael Isaac.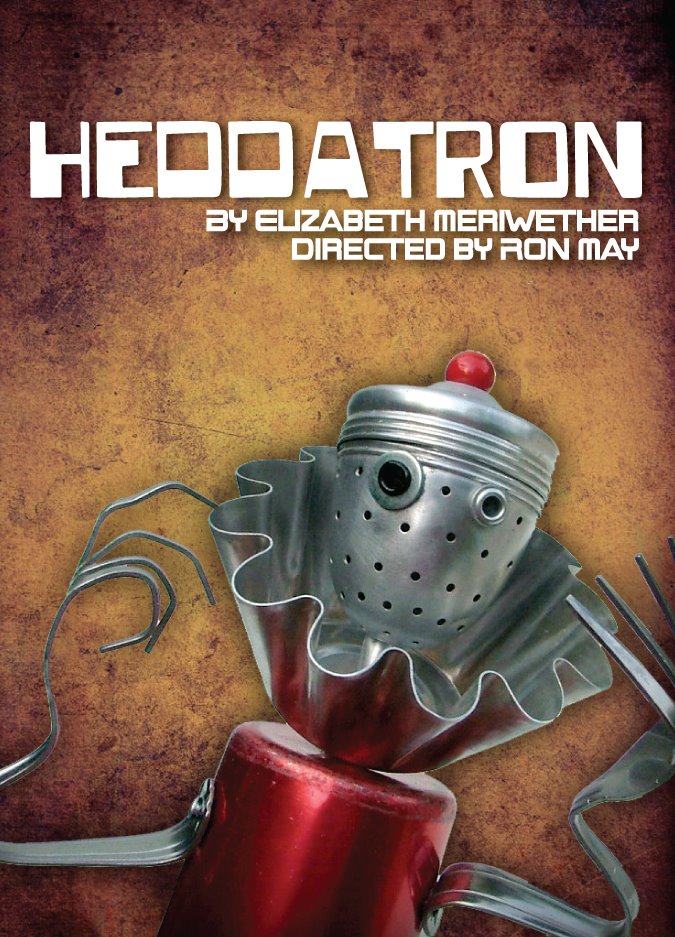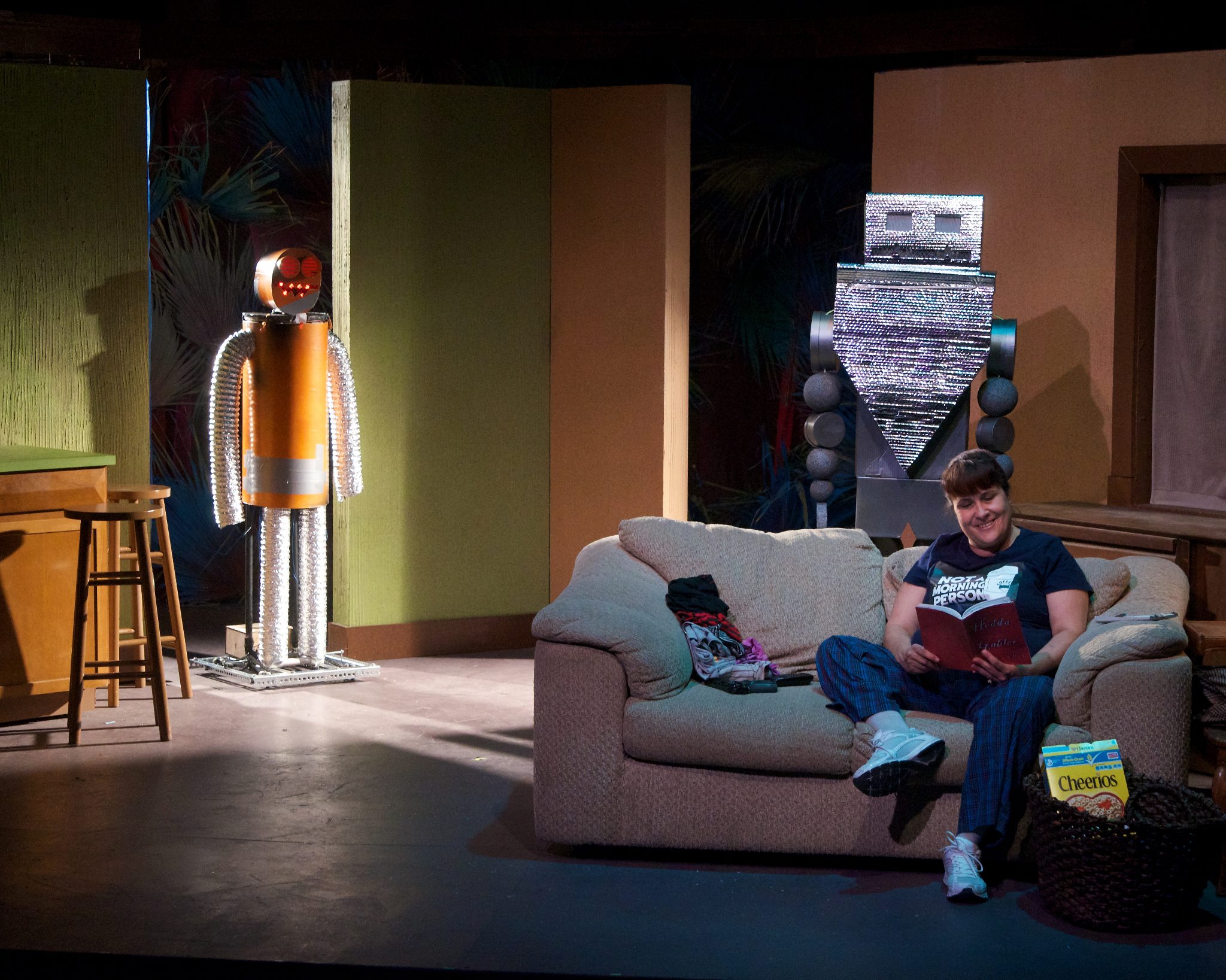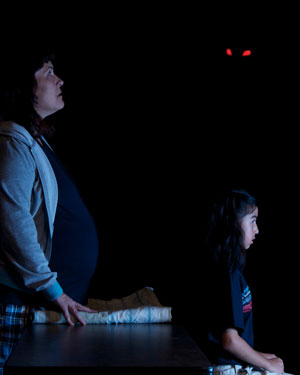 2012  "THE LAST DAYS OF JUDAS ISCARIOT"
Playwright:  Stephen Adly Guirgis. Director: Ron May. Cast: Damon Dering, Tyler Eglen, Louis Farber, Meg Sullivan, Andrea Morales, Marcelino Quiñonez.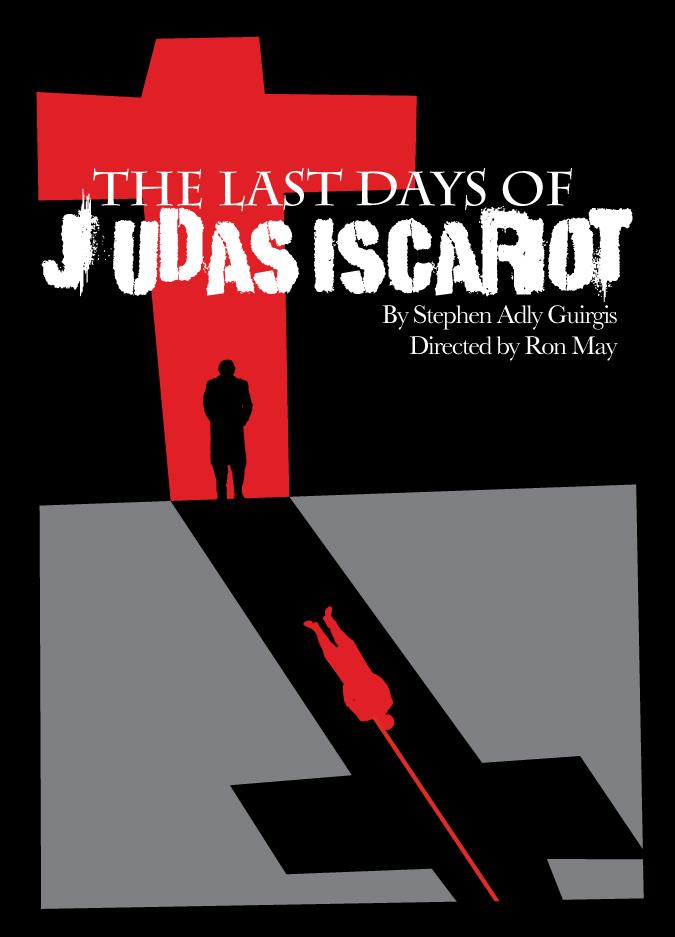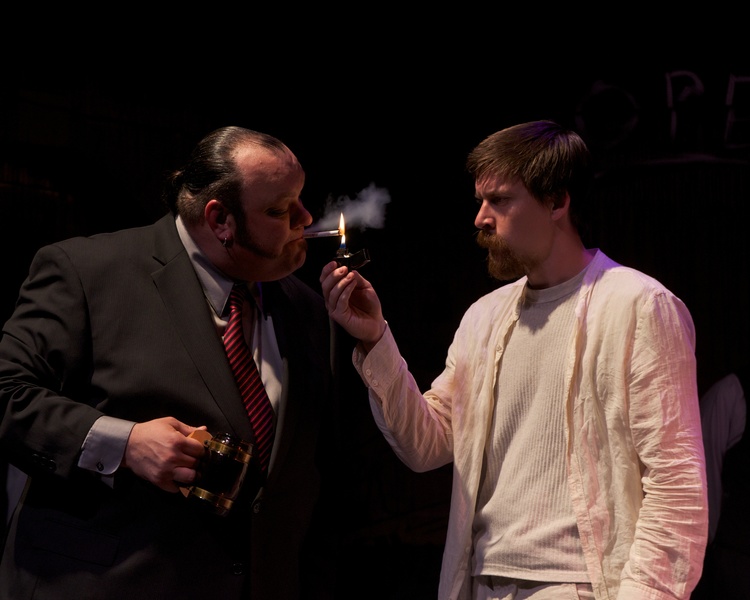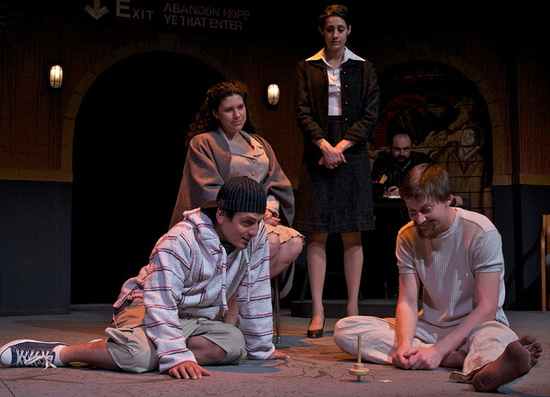 2012 – 2013 SEASON 11
April/May 2013 — Chicks With Dicks by Trista Baldwin
Feb/March 2013 — Sons of the Prophet by Stephen Karam
December 2012 — Wolves  by Steve Yockey  (ariZoni Award for Best Overall Production of a Non-Contracted Play)
September 2012 — punkplay by Gregory S. Moss
2012  "PUNKPLAY"
Playwright: Gregory S. Moss.
This coming of age story, set in 1985, focuses on Micky, a 13-year-old suburban misfit who's befriended by an angry runaway named Duck. Both are deep into adolescent angst and misery when they discover punk rock. Its righteous fury becomes a foundation for the boys to reinvent themselves and create a self-defining belief system that revolutionizes their universe. However, soon reality threatens to crash in on them, their fabricated world of amped-up music and shocking band names becomes just as oppressive as the society they're desperate to reject.
2013  "CHICKS WITH DICKS"
Playwright: Trista Baldwin.  Director: Ron May.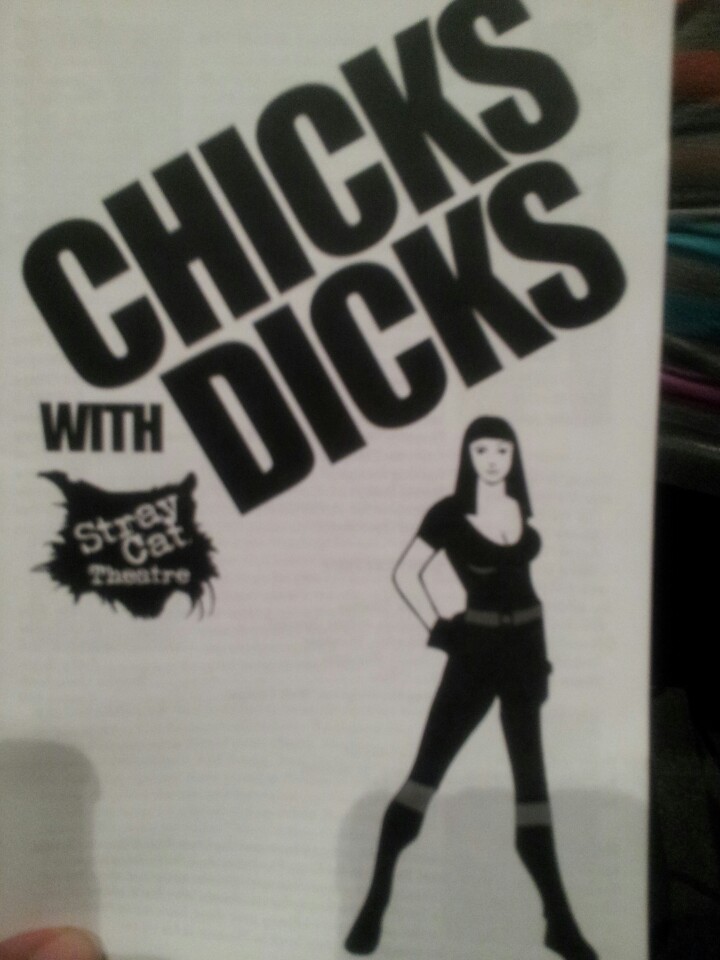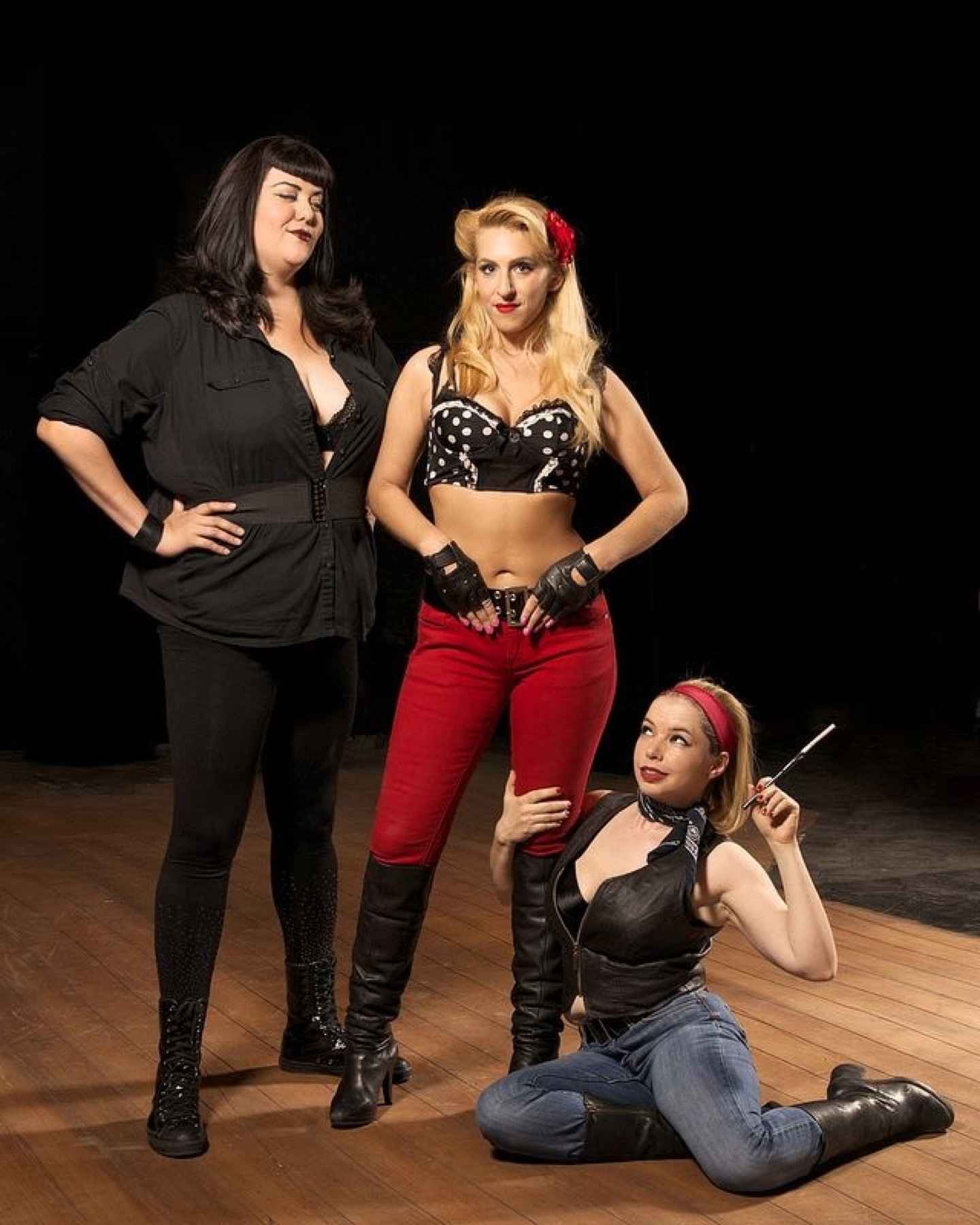 2013  "SONS OF THE PROPHET"
Playwright: Stephen Karam. Director: Ron May.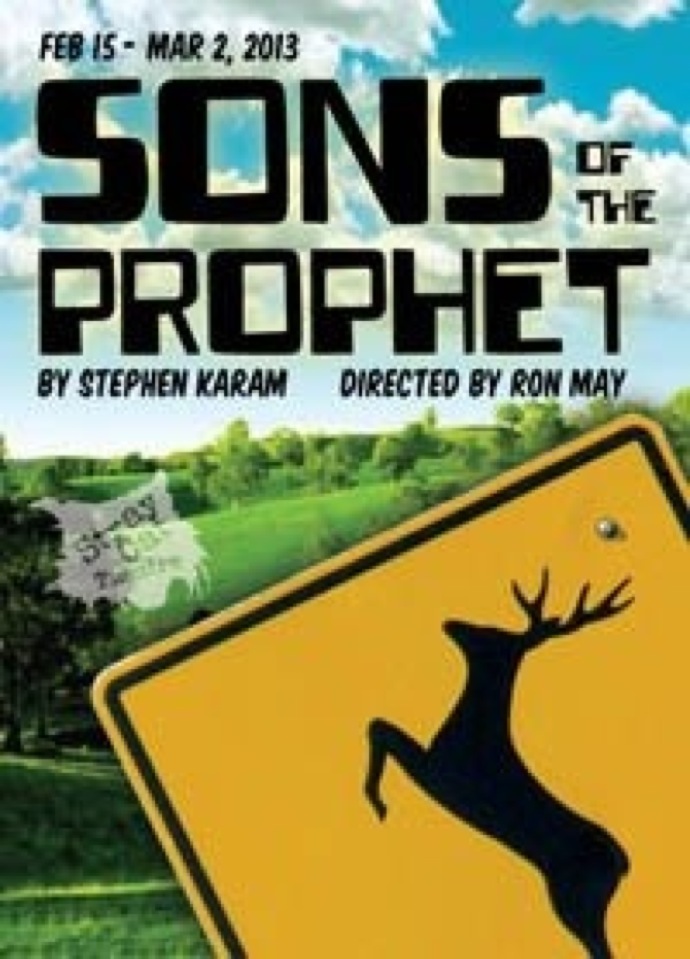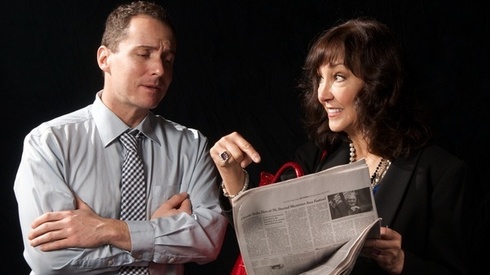 For Kerry Lengel's review in The Arizona Republic, go  HERE
2012  "WOLVES"
ariZoni Award for Best Overall Production of a Non-Contracted Play.  Playwright: Steve Yockey. Director: Ron May.  Cast: Yolanda London, Tyler Eglen, Samuel E. Wilkes, Adam Pinti.
For the New Times review, go HERE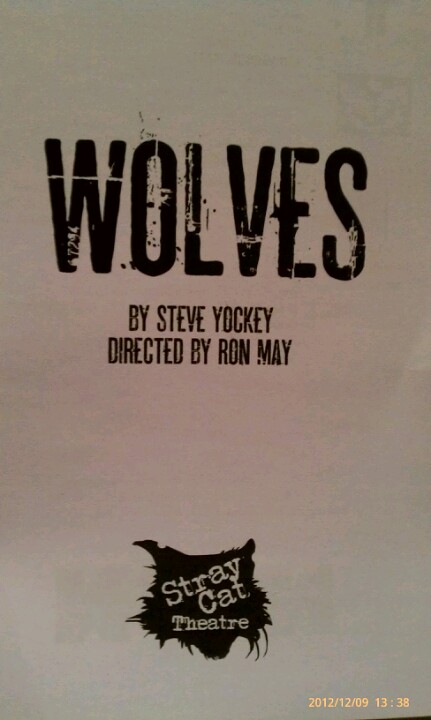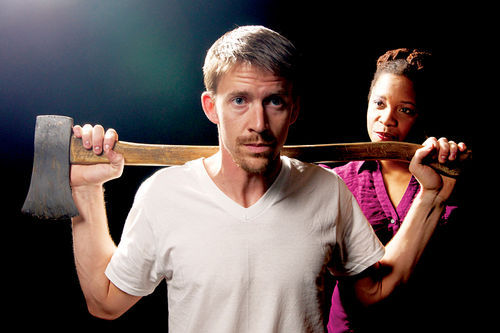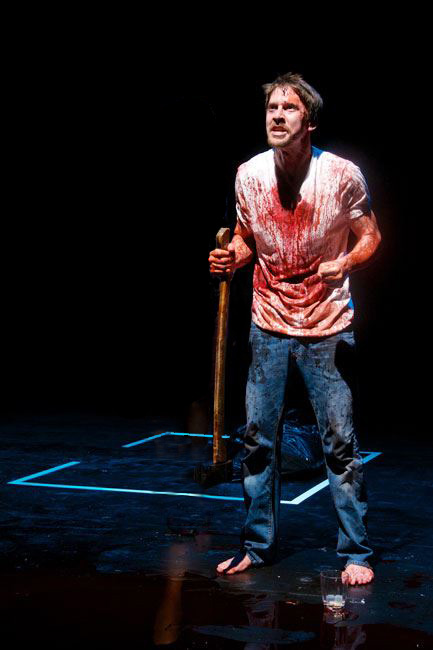 Adam Pinti (left), Sam Wilkes and Tyler Eglen In Stray Cat Theatre's Wolves. (Photo by John Groseclose)
2013 – 2014 SEASON 12
April/May 2014 — The Elaborate Entrance of Chad Deity February/March 2014 — The Whale by Samuel D. Hunter
December 2013 — All New People by Zach Braff
September/October 2013 — The Flick by Annie Baker
2014  "THE ELABORATE ENTRANCE OF CHAD DEITY"
Play by Kristopher Diaz. Finalist for the 2010 Pulitzer Prize. Directed by Ron May.  Scenic Design: Eric Beeck. Cast: Pasha Yamotahari, Charles Campbell, Jeremy Gillett, Cisco Saavedra, Keath David Hall.  All photos from this production are by John Grossclose.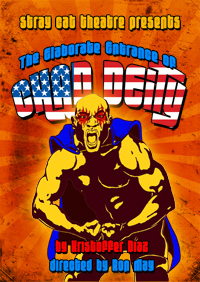 Excerpts from Kerry Lengel's review in the May 2, 2014 edition of the Arizona Republic.
Calling "The Elaborate Entrance of Chad Deity" a play about professional wrestling is like saying "The Crucible" is about the Salem witch trials: perfectly accurate, and completely missing the point.
A finalist for the Pulitzer Prize in 2010, this brawny and brainy comedy by Kristoffer Diaz takes the audience inside a WWE-like outfit called THE Wrestling, which the playwright exploits shamelessly as a metaphor for everything he sees as wrong with America, starting with a preference for simplistic illusion over complex reality.
Not that "Elaborate Entrance" — which makes a dynamic season finale for Tempe's Stray Cat Theatre — is just a smug hatefest directed at a lowbrow entertainment tradition. The play's protagonist and narrator, a support player at THE Wrestling named Macedonio "the Mace" Guerra (Cisco Saavedra), is an eloquent defender of the faux sport as a storytelling art form.
As cultural criticism, Diaz's play is only slightly more subtle than the wrestling world he is satirizing, but there is something surprisingly refreshing about that. He has points to make and he makes them without apology or obfuscation, but in consistently entertaining fashion, despite the fact that the monolog-heavy script has a lot more talk than action.
Stray Cat's production is well executed, with sure-handed direction by Ron May and a great wrestling-ring set designed by Eric Beeck.
Fortunately, the material is potent enough to shine through, and in its best moments, this production crackles with electricity. Keath David Hall earns big laughs as a trio of stereotyped wrestling characters: the Bad Guy, Billy Heartland and Old Glory. And the charismatic Gillett is just about perfect for the role of Chad Deity, a blinged-out narcissist who has all the swagger of Muhammad Ali but none of the moves.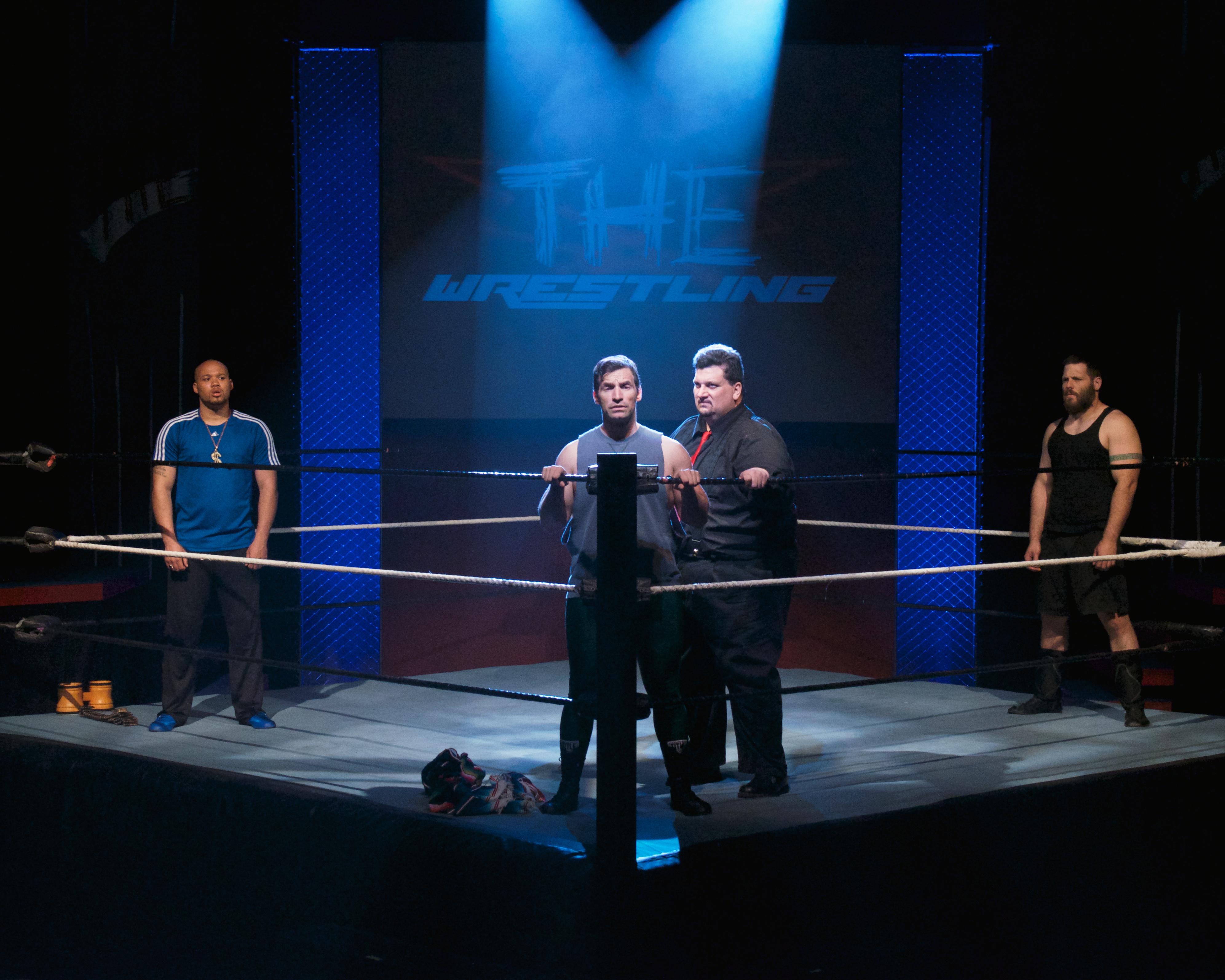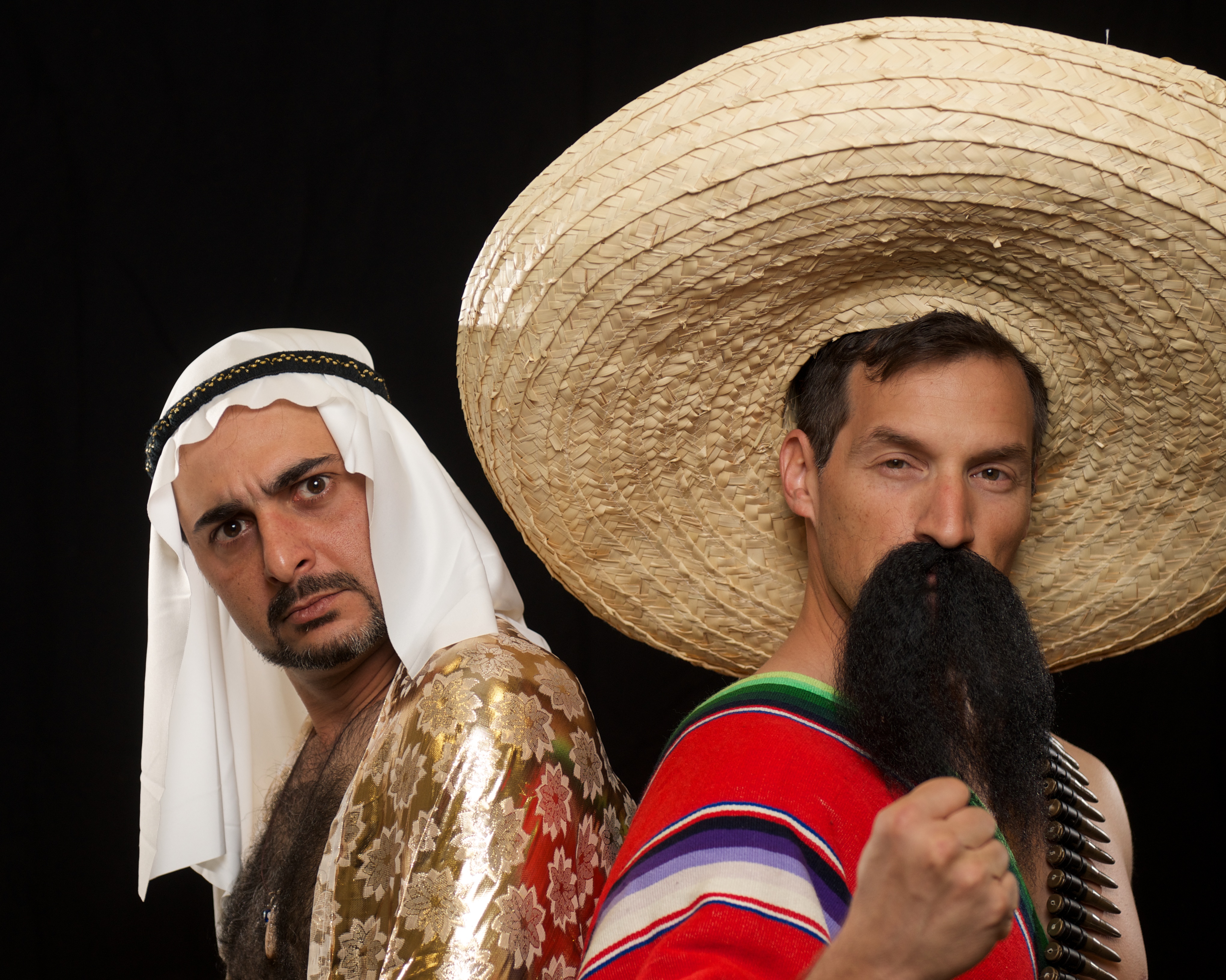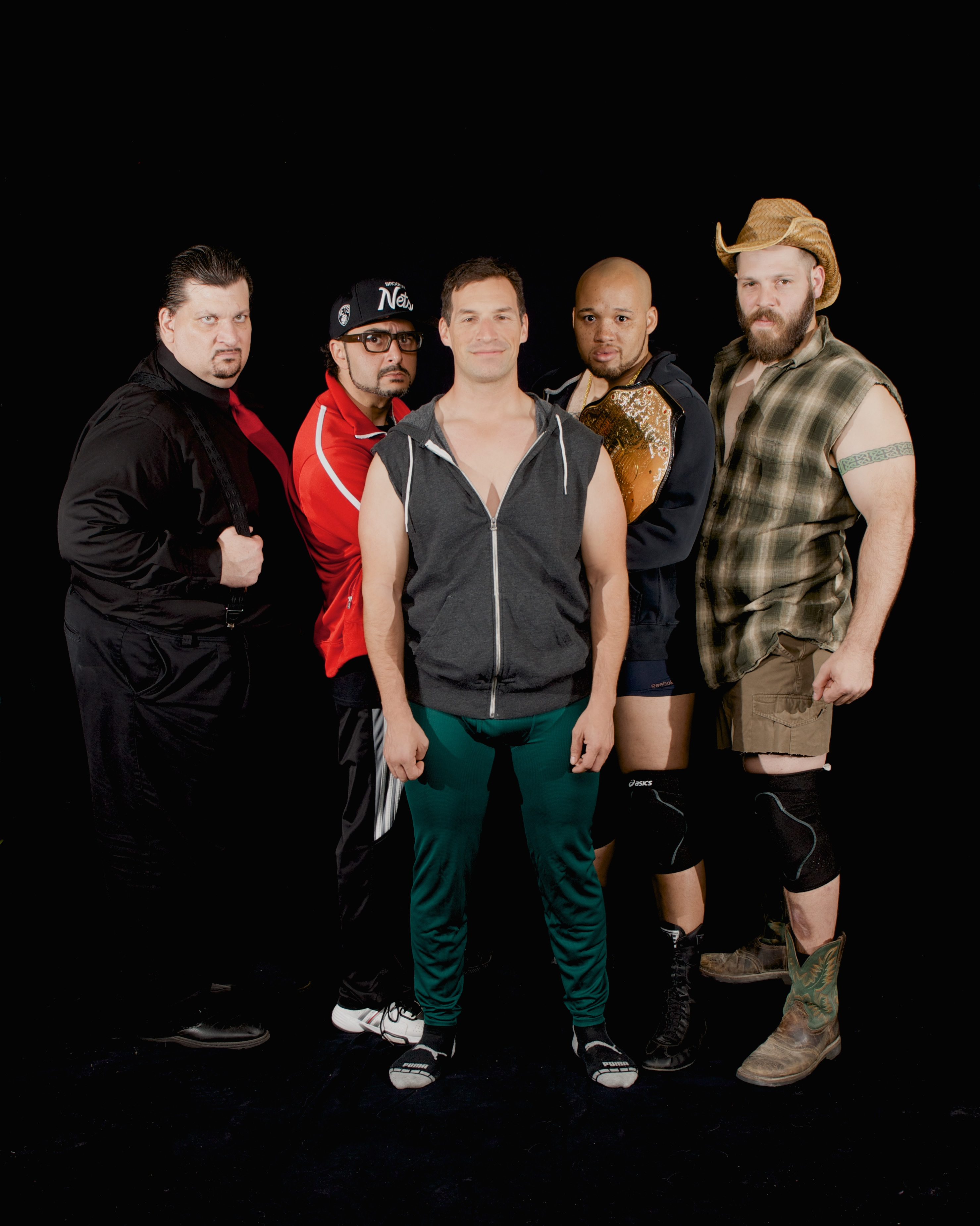 2014  "THE WHALE"
A  play by Samuel D. Hunter. Director: Ron May. Cast: Damon Dering, Johanna Carlisle, Anne Marie Falvey, Austin Kiehle, Michelle Chin.

Robrt Pela of the New Times called The Whale "the must-see production of the season" HERE
By Kerry Lengel
The Republic | azcentral.com
Feb 21, 2014
Dark comedy is in the DNA at Tempe's Stray Cat Theatre, but while there are a few laughs to be found in "The Whale," they are overwhelmed by the unflinching honesty of the alternative troupe's latest foray into the shadowy back alleys of the human experience.
The title role (sort of) in Samuel D. Hunter's harrowing character study is Charlie, an Idaho shut-in so morbidly obese that he has lost track of his weight — north of 550 pounds, maybe even 600. Resigned to an early, mortifying death, he makes no excuses for his behavior, but he does apologize, so incessantly and dolefully that he drives his last loyal friend to distraction.
This is a tough, tough role, both on the actor and the audience, and it's hard to imagine a more powerful, laid-bare portrayal than that of Damon Dering. The founder of Stray Cat's "sister company," Nearly Naked Theatre, Dering is best known for his campy plus-size drag roles, but here he dons a different kind of physical disguise — a gigantic, mostly convincing fat suit — for what just might be the performance of a lifetime.
Charlie's downward spiral was sparked by the death years earlier of his boyfriend. The tragic backstory is slowly unwound in a series of exchanges with the play's secondary characters. These include Liz (Anne Marie Falvey), a chain-smoking nurse who puts up a tough-love exterior but turns out to be a good old-fashioned enabler; Elder Thomas (Austin Kiehle), a Mormon missionary whose spiritual counseling is sincerely offered but based on a paucity of life experience; and Ellie (Michelle Chin), a mad-at-the-world teenager who has agreed to keep Charlie company in exchange for a paycheck.
Each of these has his or her own painful secret to reveal by play's end, and all are rendered with unadorned sincerity by an excellent cast under the empathic direction of Stray Cat founder Ron May. (In addition to the aforementioned actors, a late appearance by company regular Johanna Carlisle makes the kind of fiery impact we've come to expect from her.)
Unlike most so-called dark comedies, "The Whale" makes no effort to seduce the audience with ironic punch lines or "Jerry Springer" shadenfreude. Thus it deprives us of our greatest defense — our sense of superiority — and forces us to confront the humanity underneath Charlie's piteous exterior. This is an impressive theatrical achievement, and one that won't be easily forgotten.
2013.  "THE FLICK":
Playwright: Annie Baker. Director: Ron May. Cast: Courtney Weir, Micah Jondel DeShazer, Louis Farber.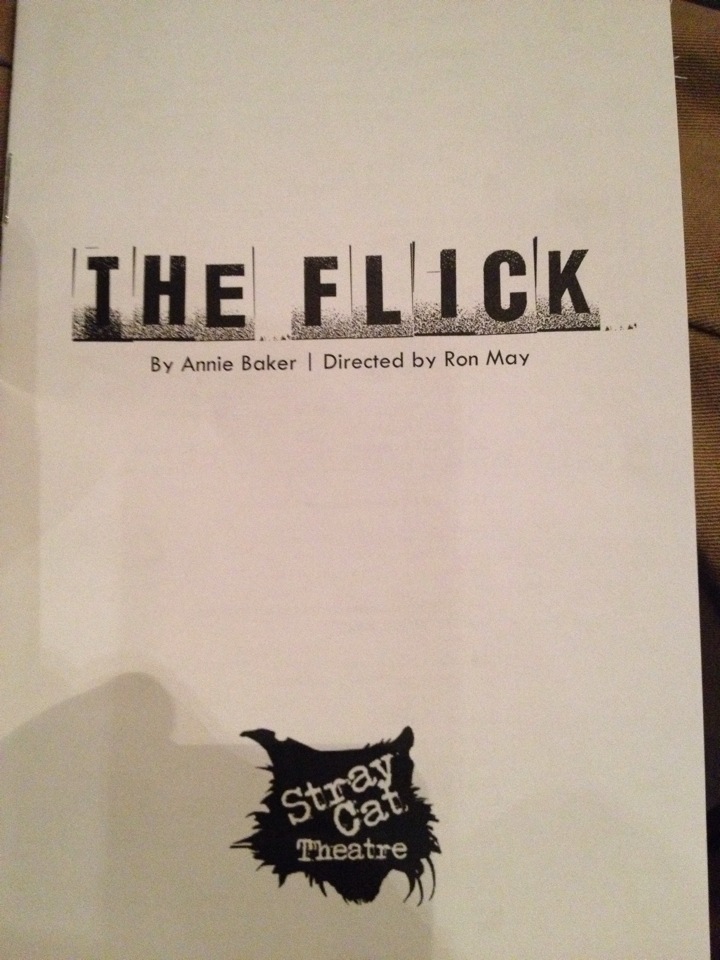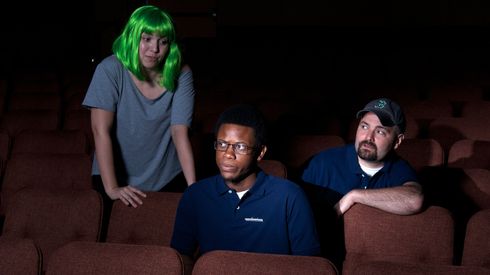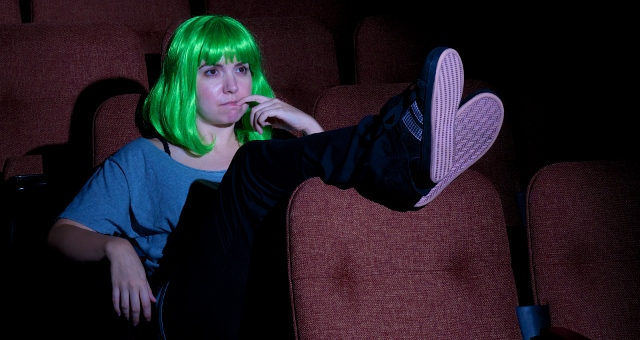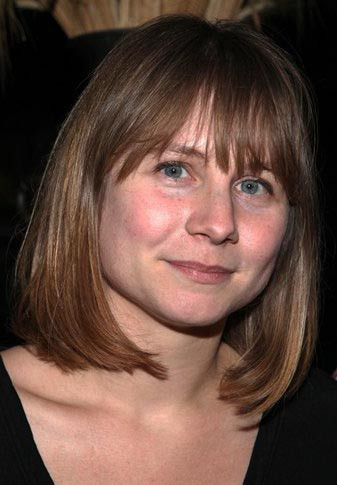 By Kerry Lengel The Republic
Sept 26, 2013
Three-hour plays were common in the days of Eugene O'Neill, Tennessee Williams and Arthur Miller. But in the ADHD age of recent decades, it takes something truly monumental ("Angels in America"), or at least riotously over the top ("August: Osage County"), to keep cheeks planted in seats that long.
Annie Baker's "The Flick" doesn't qualify in either category, which is why its world premiere this year sparked an audience revolt at Playwrights Horizons in New York. A character study of three workers at a run-down Massachusetts movie house, the production garnered glowing reviews, but its halting, often mundane dialogue and its long pauses, filled only by the whooshing of brooms and the banging of trash cans, sent many theatergoers to the exits early.
The first American company into the breach to give "The Flick" a sophomore staging is the Valley's own Stray Cat Theatre, and artistic director Ron May's rendering is among his finest and most richly realized. Empirically speaking, this play isn't for everybody, but it's funny, affecting and surprisingly absorbing, especially considering that it only has about a sitcom episode's worth of plot.
One thespian axiom holds that 90 percent of directing is in the casting, and May's picks are pitch perfect. Stray Cat regular Louis Farber ("Heddatron"), who's at his best when he's the most obstreperous, plays Sam, a 30-something sporting a blue-collar charm that barely masks his frustration with a life seemingly filled with dead ends. He is fixated on Rose, the punky projectionist played by Courtney Weir (Nearly Naked Theatre's "Equus"). With her green hair and baggy clothes — and, more to the point, her cold shoulder — she has Sam convinced she's a lesbian, but when movie-geek college kid Avery joins the crew, her obvious attraction creates an instant love triangle.
Avery is played by Micah Jondel DeShazer, spot-on as an introvert who's tentative in any conversation that isn't about film, even though he's supremely confident when it comes to playing Six Degrees of Kevin Bacon. And while this actor may be less experienced than his castmates, he essays one of the toughest challenges in theater — the cellphone soliloquy — so convincingly that you find yourself straining to hear the nonexistent voice on the other line.
There's a bit of pathos, a few cogent cultural observations and plenty of humor in "The Flick." Weir's hilarious impersonation of a dancer in a rap video is an accidental takedown of Miley Cyrus better than almost any you'll find in the blogosphere.
Yet what makes "The Flick" genuinely enthralling is its careful observation of the awkwardness and fragility of human interaction. As the characters negotiate their impulse to connect and their need for emotional self-preservation, the play takes on the improvisational, vérité feel of an Altman film, which is all the more impressive considering every "uh" and "like" is scripted.
Judging from reviews of the New York premiere, it seems May has reined in the Pinter pauses of the piece, and that is probably for the best. In any case, it is an impressive feat to take these unglamorous lives and find the beauty in them.
 2013  "ALL NEW PEOPLE"
Playwright: Zach Braff. Director: Louis Farber. Cast: Angelica Howland, Michael Peck, Joseph Kremer, Kim Richard. Filmed cameos: David Barker, Katie McFadzen, David Dickinson. Scenic Design: Eric Beeck. Lighting Design: Ellen Bone. Costume Design: Daniel Chihuahua. Animation: Johnny McHone. Production Stage Manager: Amanda Keegan. Assistant Stage Manager: Mychal Anaya. Technical Director: Chase Budden. Properties: Marcos D. Voss. Sound Design: Joey Trahan. Media Design: Jon Baranick.  Stunt Choreographer: David Barker. Dialect Advisor: David Vining.

The play is set in an up-market beach house, and begins with Charlie's interrupted suicide bid. Emma, an expat Briton, comes in and saves him. She is there to show the property to prospective tenants. Emma infers that her fortuitous arrival was divine intervention, and sets about trying to rescue Charlie. She calls in Myron, a Long Island fire-fighter (and drug dealer) to help. Finally, Kim, an escort girl provided by one of Charlie's friends, arrives.
Charlie announces that he has killed six people as an explanation for why he was trying to kill himself. As the play progresses, the reasons of how each of the other people came to be there are revealed. In the initial run, this was achieved with a series of projected filmed interludes. Charlie finally reveals how his trauma came about through seeing a pair of ants fighting over a crumb.
The play premiered at Manhattan's Second Stage Theatre and subsequently moved to tour the United Kingdom, playing in Manchester, Glasgow and finally in London, in early 2012.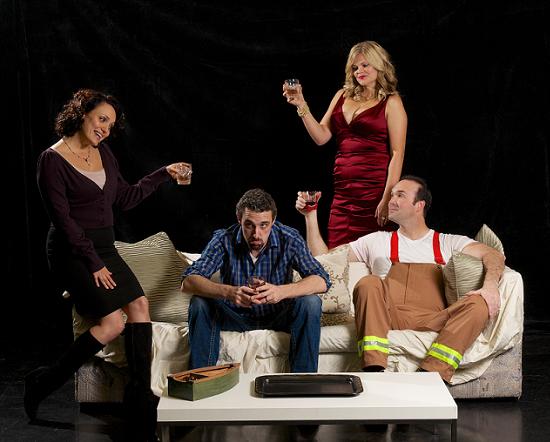 Excerpts from Robrt Pela's review in the Dec. 10, 2013 New Times:
It's plenty of fun to listen to these four recount their lives and what's wrong with them, or just to watch Peck respond to their sassy stories, which he, arguably the leading man here, spends rather a lot of time doing. Done well, excess can be amusing, and Braff's sharp wisecracks about sex, social diseases, and prostitutes and the endless onstage drinking and Hoovering of cocaine are as good as such vulgarity gets.
And so if, despite the enjoyable clatter of dialogue volleyed by these four outcasts, I found myself longing for some more depth to their dark stories, it wasn't because the dialogue was dreary. It was likely because the actors (particularly Howland, as the toilet-mouthed Brit, a more nuanced character and an against-type role that she's obviously savoring) got well past the brisk repartee of a roomful of broken people. If the shenanigans of these young adults occasionally tip over into cheap, easy vulgarity — as when Myron wins a bet and gets to fondle Kim's breasts for far too long — it's because these aren't meant to be nuanced characters of great emotional depth. Charlie and his new friends are very much like characters in a pleasantly amusing, late-20th-century sitcom — which, ultimately, All New People turns out to be.
Excerpts from Kerry Lengel's Dec. 9, 2013 review in the Arizona Republic:
"All New People," the first stage script by onetime "Scrubs" star Braff, premiered Off-Broadway in 2011. With its mix of existential angst and irreverent humor, it has a lot in common with "Garden State," the 2004 indie film that Braff wrote, directed and starred in…
OK, so it's not quite the dark-comic genius of an "August: Osage County." But in the Arizona-premiere production directed for Stray Cat Theatre by associate artistic director Louis Farber, "All New People" features a spot-on cast that delivers full entertainment value.
Michael Peck, returning from Stray Cat's "An Impending Rupture of the Belly," is right in his wheelhouse as the brooding Charlie, but he's basically playing straight man to his screwball co-stars. Joe Kremer, who just might be the most reliable laugh-getter in the Valley scene, is even funnier than usual as Myron, an unapologetic hedonist whose party-boy antics are a thin disguise for a lonesome soul.
That's a near enough description as well for Emma, played with bittersweet verve by Angelica Howland (who recently starred in Phoenix Theatre's "The 39 Steps"). Finally, Kim Richard may be saddled with the least complex character, but she plays her bimbo stereotypes to the hilt. (Explaining the difference between a prostitute and an escort, she squeals, "I'm like the Louis Vuitton of vagina!")