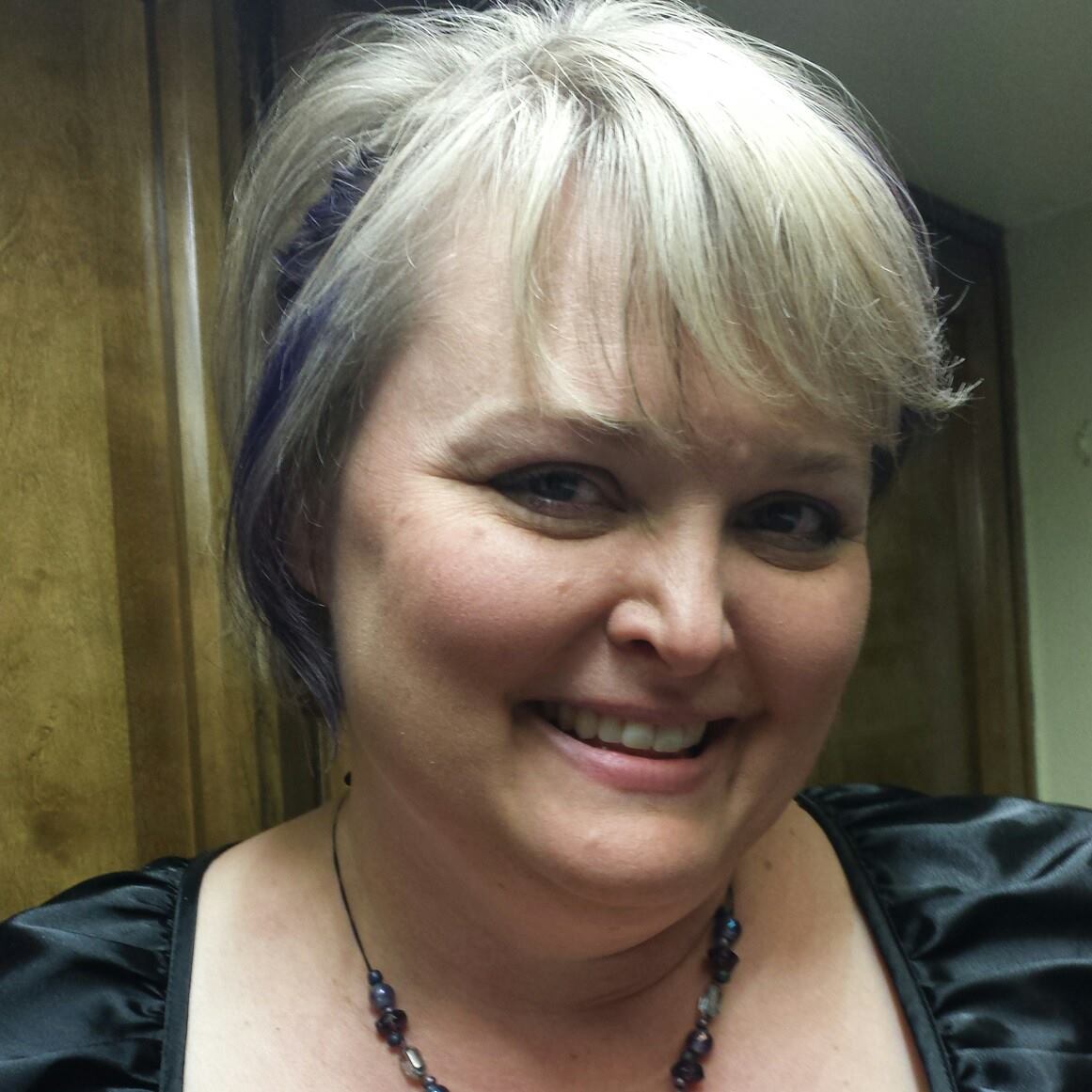 Tamara Diersen Treat is one of the top costume designers working in Valley theater in the 2000s. The ariZoni Award winner is best known for her outstanding creations at Theater Works in Peoria.
THE WORK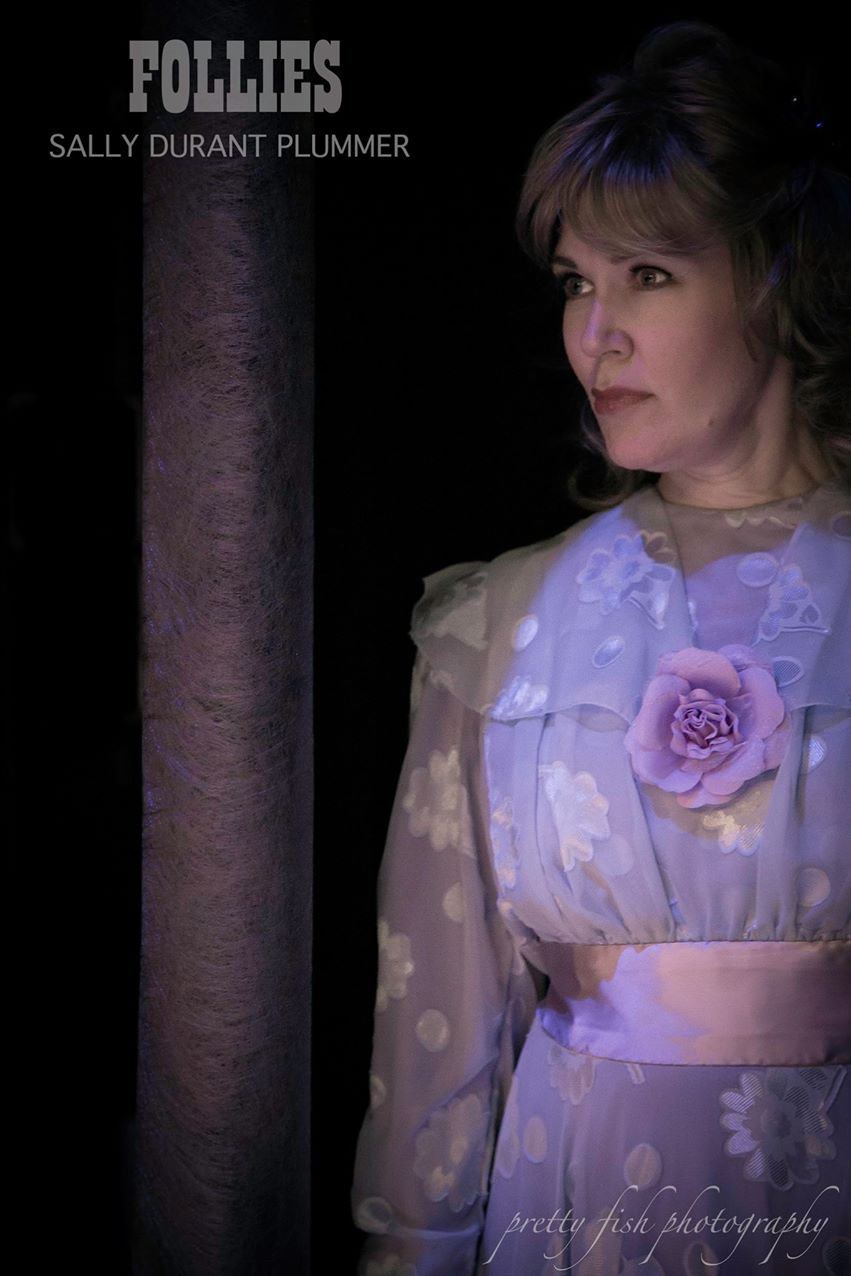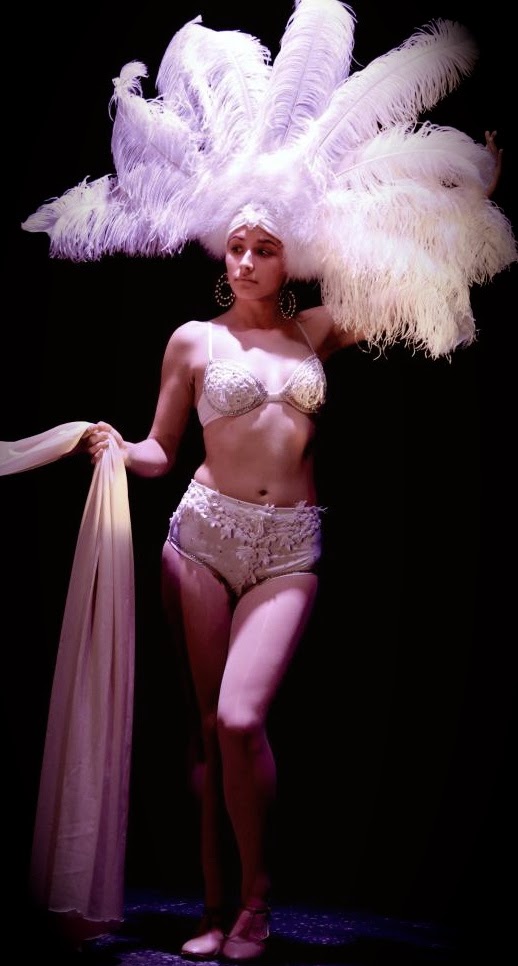 Katie Czajkowski in "Follies," Theater Works, 2015. Photograph by Alastair Gamble (?)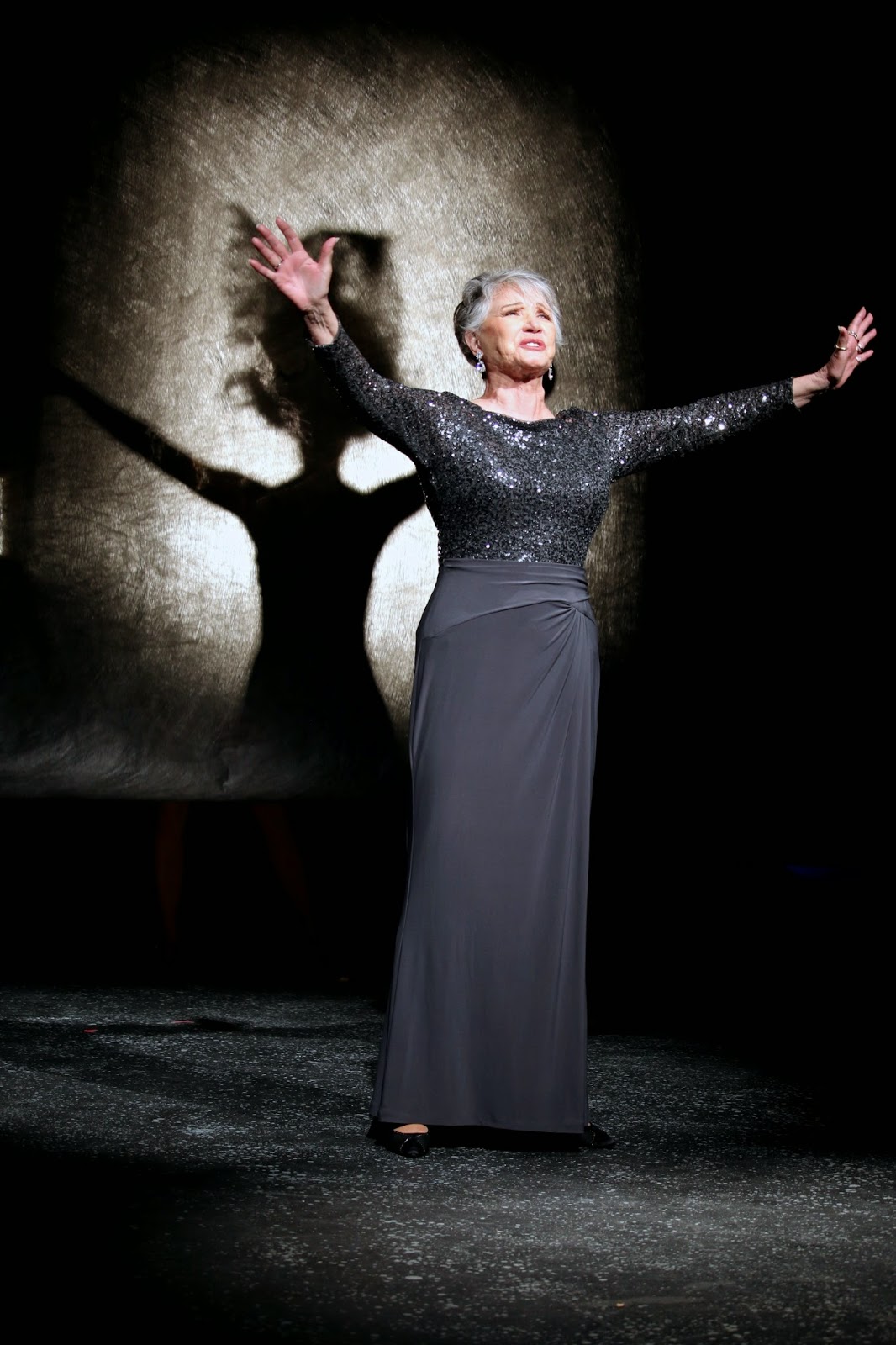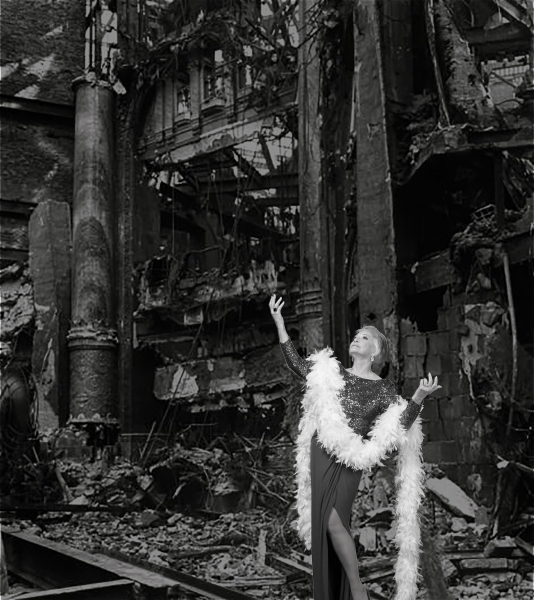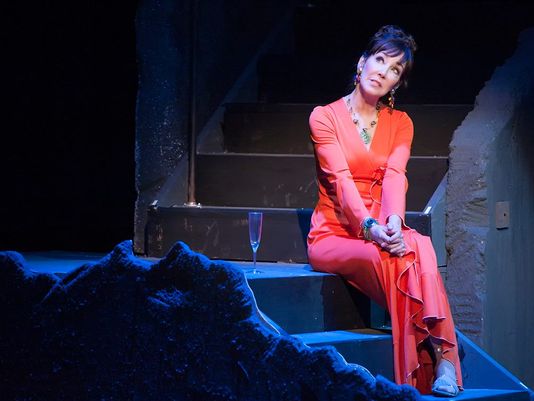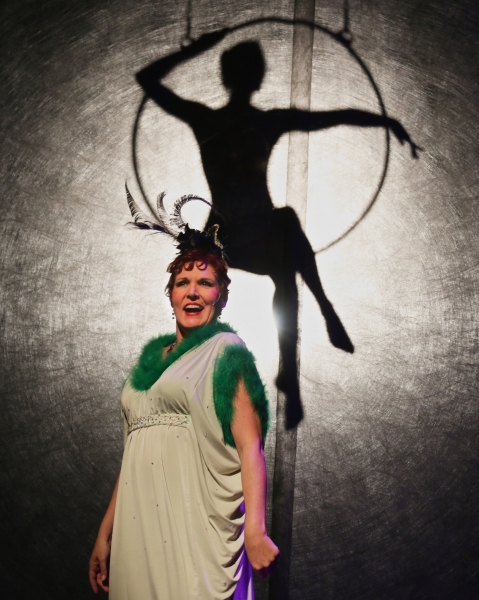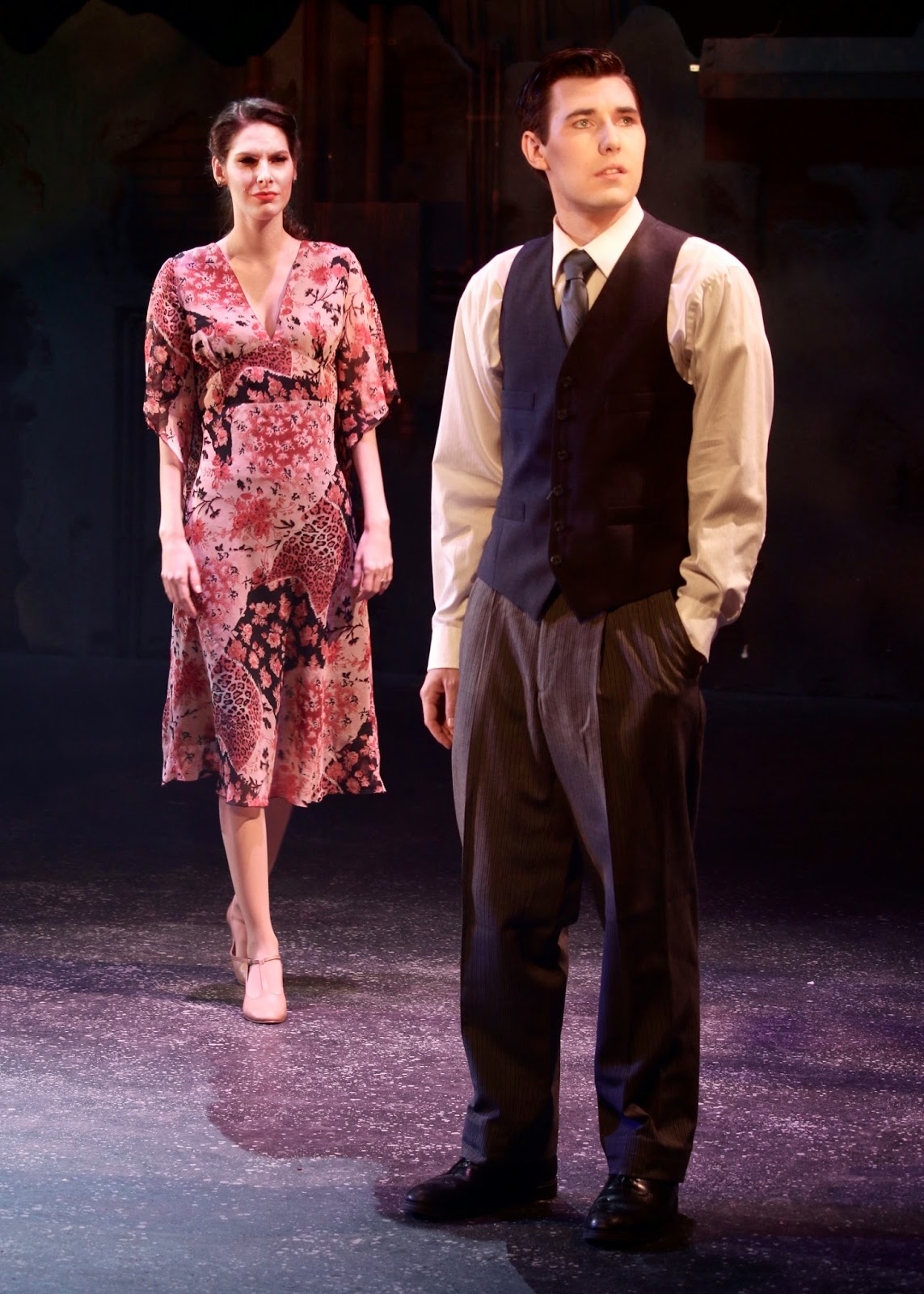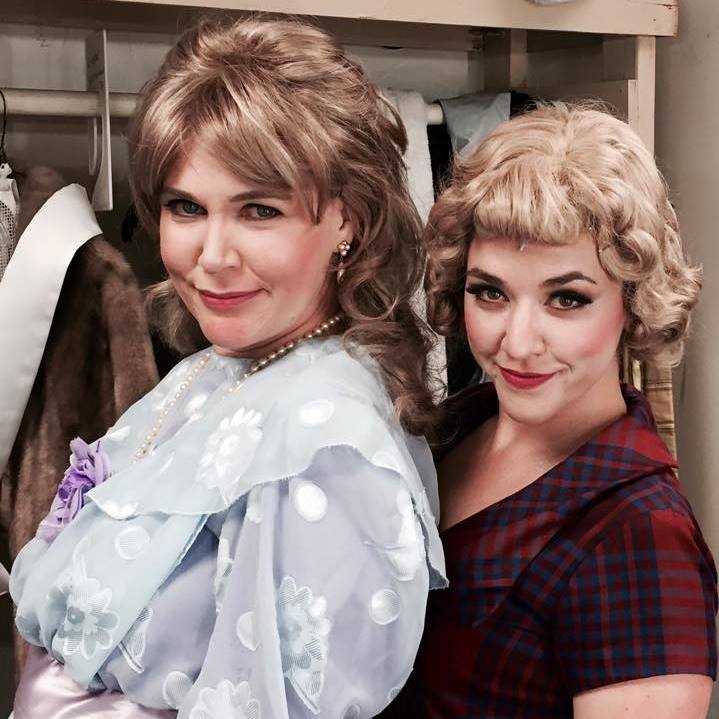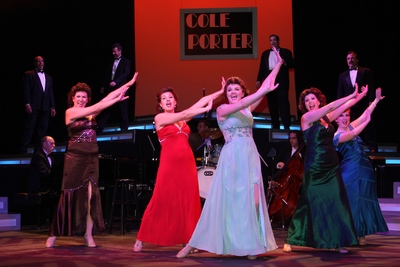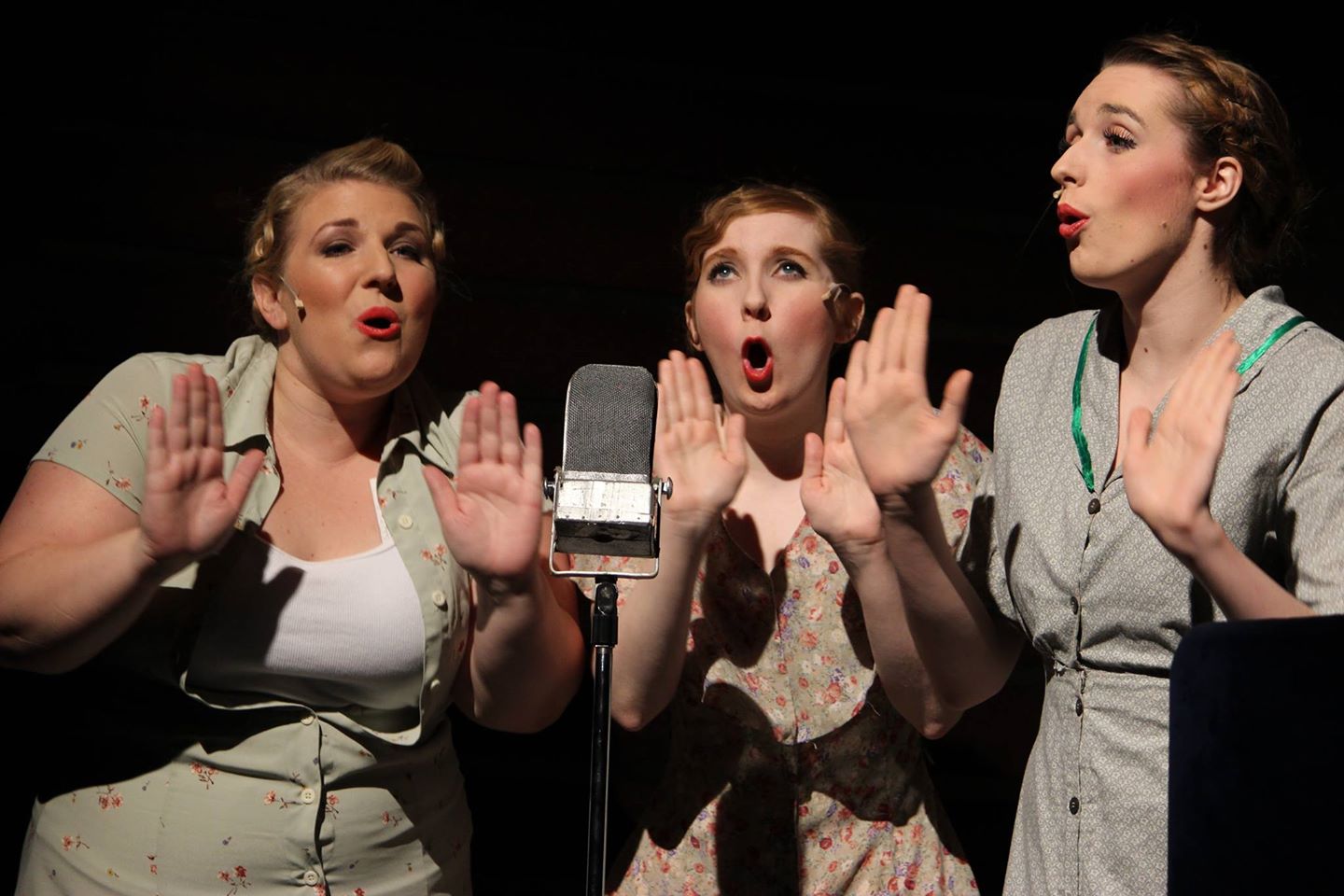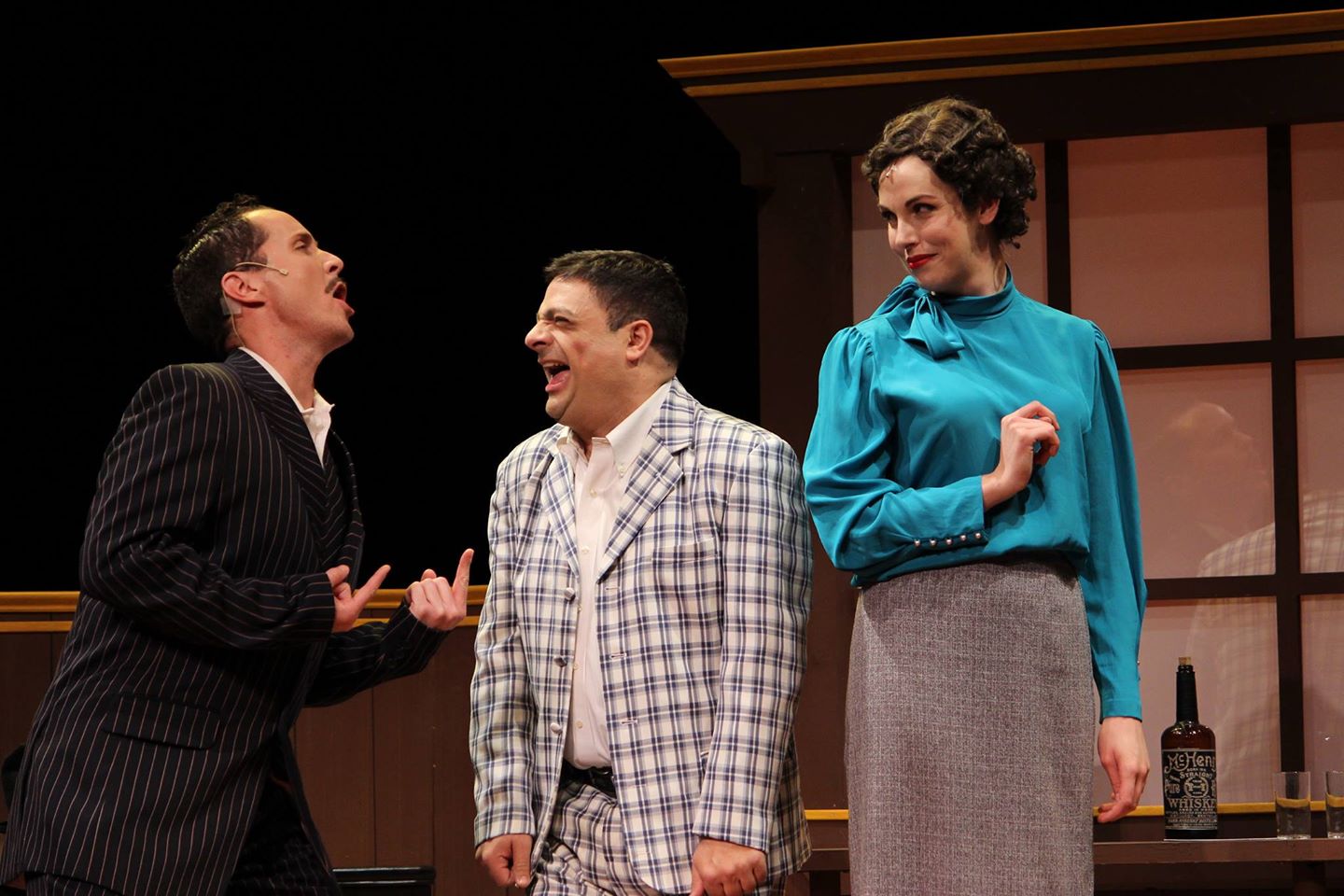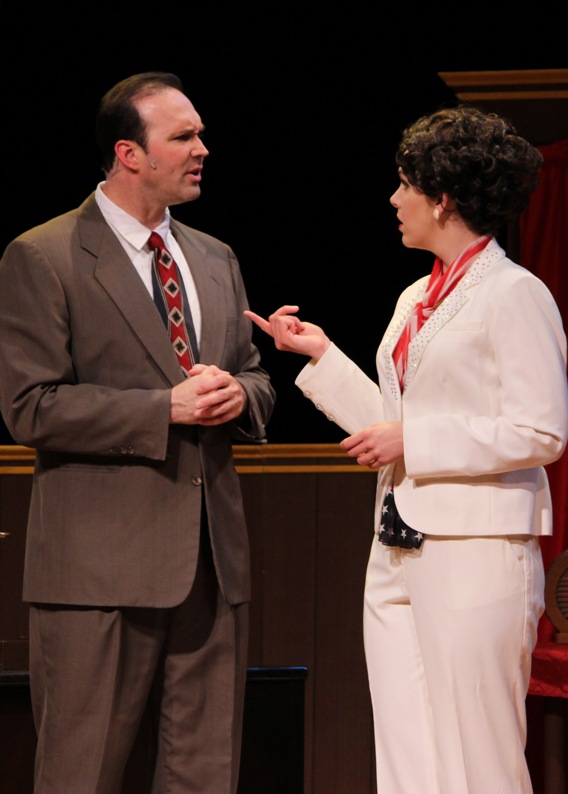 RESUME
Costume Designer/Costume Shop Manager
December 2013 – present.
Theater Works, Peoria AZ
Follies:  78 costumes, cast of 36
Quiltmaker's Gift:  16 costumes, cast of 10
How to Succeed in Business without Really Trying:  45 costumes, cast of 22.
I Get a Kick Out Of Cole:  27 costumes, cast of 9
National Pastime:  53 costumes, cast of 12
Costume Designer     
September 2012 – November 2013
Arizona Broadway Theatre
Sound of Music: 68 costumes, cast of 37, children double cast
Joseph and the Amazing Technicolor Dreamcoat:  83 costumes, cast of 45 including children's chorus
9 to 5:  185 costumes, cast of 19
Annie:  95 costumes, cast of 32, all orphans double cast
Overhire Stitcher
Arizona Opera                                     
December 2014
Built and Altered for Daughter of the Regiment ,  CeCe Sickler, Cutter/Draper.
Phoenix Theatre. February 2013 – March 2013
Draped, Built and Altered for La Cage Aux Folles; Liz  Polley,               Costume Shop Manager
Arizona Broadway Theatre. December 2011 – January 2012
Draped, Built and Altered for Singin' in the Rain. Martha Clarke, Costume Director
Costume Shop Intern    
Arizona Broadway Theatre. January 2010 – May 2010
Built and Altered for CATS and Alice and Wonderland
James DeWitt, Costume Shop Manger
Community/College Theatre Experience. Costume Designer
Paradise Valley Community College. May 2014 – July 2014
Pirate Queen:  49 costumes, cast of 26;  Andrea Robertson, Producer
Musical Theatre of Anthem (Youth).  August 2012 – June 2014
Carrie the Musical:  56 costumes, cast of 28;  Jackie Hammond, Artistic Director.
42nd Street:  90 costumes, cast of 26 (AriZoni Awards – Best Costume Design, Youth)
Disney's Little Mermaid, Jr.: 175 costumes, cast of 100
Thumbelina, A Swallow's Tale (US premiere): 44 costumes, cast of 23 (NYA Nomination – Outstanding Costume Design)
Scottsdale Desert Stages Theatre. March 2012 – present
RENT:  83 costumes, cast of 23;  Tim Shawver, Co-Director
Altar Boyz : 15 costumes, cast of 5; Terry Helland, Artistic Director
Spotlight Youth Theatre.  March 2011 – October 2012
Godspell, Jr.:  31 costumes, cast of 16; Kenny Grossman, Artistic Director
CATS!: 54 costumes, cast of 25 (National Youth Arts & AriZoni Awards – Best Costume Design, Youth)
Sweeney Todd, Sch. Ed. 47 costumes, cast of 25 (NYA & AriZoni Nominations– Outstanding Costume Design, Youth)
Zombie Prom/Once More with Feeling: 110 costumes, cast of 23 (NYA Nomination–  Outstanding Costume Design)
Seussical, Jr.:  53 costumes, cast of 35 (NYA Nomination – Outstanding Costume  Design)
Starlight Community Theater, February, 2010 to January, 2011
Oklahoma!: 60 costumes, cast of 54 (Adult/Youth); Jackie DeAngleis, Producer
Bye, Bye Birdie: 94 costumes, cast of 41 (Adult/Youth)
25th Annual Putnam County Spelling Bee: 18 costumes, cast of 13 (Adult/Youth)
Resident Costume Designer
Creative Stages Youth Theatre. August 2009 – October 2010
Multiple Original works with youth casts of 12 to 70; Jim Gradillas, Artistic Director
Costume Designer/Stage Manager
YouthTheatrix.  July – September 2008
Romeo and Juliet: 39 costumes, cast of 18 (AriZoni Nomination, Best Overall Production)
Skills:
Machine/Serger/Hand Sewing, Draping, Pattern Making, Tailoring, Airbursh Design, Theatrical Hair & Make-up Design