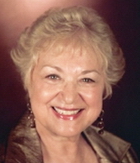 Pamela is a prominent director/actress/teacher who headed the drama program at Scottsdale Community College for many years. She is a member of Theatre Artists Studio.
For the Studio, she played Mrs. Mandlebread in Twist of the Magi and directed the January 2013 comedy, Over the River and Through the Woods. Other recent directing credits include God of Carnage for Fountain Hills Theatre and The Last Romance for the Studio.
Pamela has appeared with Actors Theatre of Phoenix, Phoenix Theatre, Arizona Jewish Theatre and Arizona Women's Theatre. Among her favorite roles are Big Mama in Cat on a Hot Tin Roof, Ida in Morning's at Seven, Dolly Levi in The Matchmaker, Judith Bliss in Hay Fever and Alma in Myself, Alma Mahler her one-woman show that continues to tour to theatres and music festivals throughout the southwest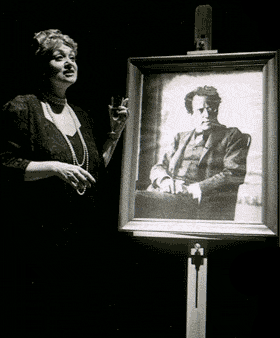 For more information of Myself, Alma Mahler go HERE
Pamela was Theatre Arts Director at Scottsdale Community College from 1975 to 2002. Her directing activities there earned her national recognition. Award-winning productions included Ladyhouse Blues, Blue Window and Working, which enjoyed invitational performances at the Kennedy Center in Washington, D.C.
Active in the Kennedy Center/American College Theatre Festival at the national, regional and state levels, Pamela earned three Kennedy Center Medals for Excellence in Theatre Education and membership in the American College Theatre Festival Fellows for Distinguished Service.
PHOTOGRAPHS, REVIEWS & THE KITCHEN SINK
MARCH 2014. "The Last Romance." Playwright: Joe DiPietro. Director: Pamela Fields.
This romantic comedy by the writer of Over the River and Through the Woods takes a look at the possibilities of second chances and the triumphant power of love. An unlikely couple finds that love's final round comes with its own set of obstacles as they seek to take the romantic plunge one last time.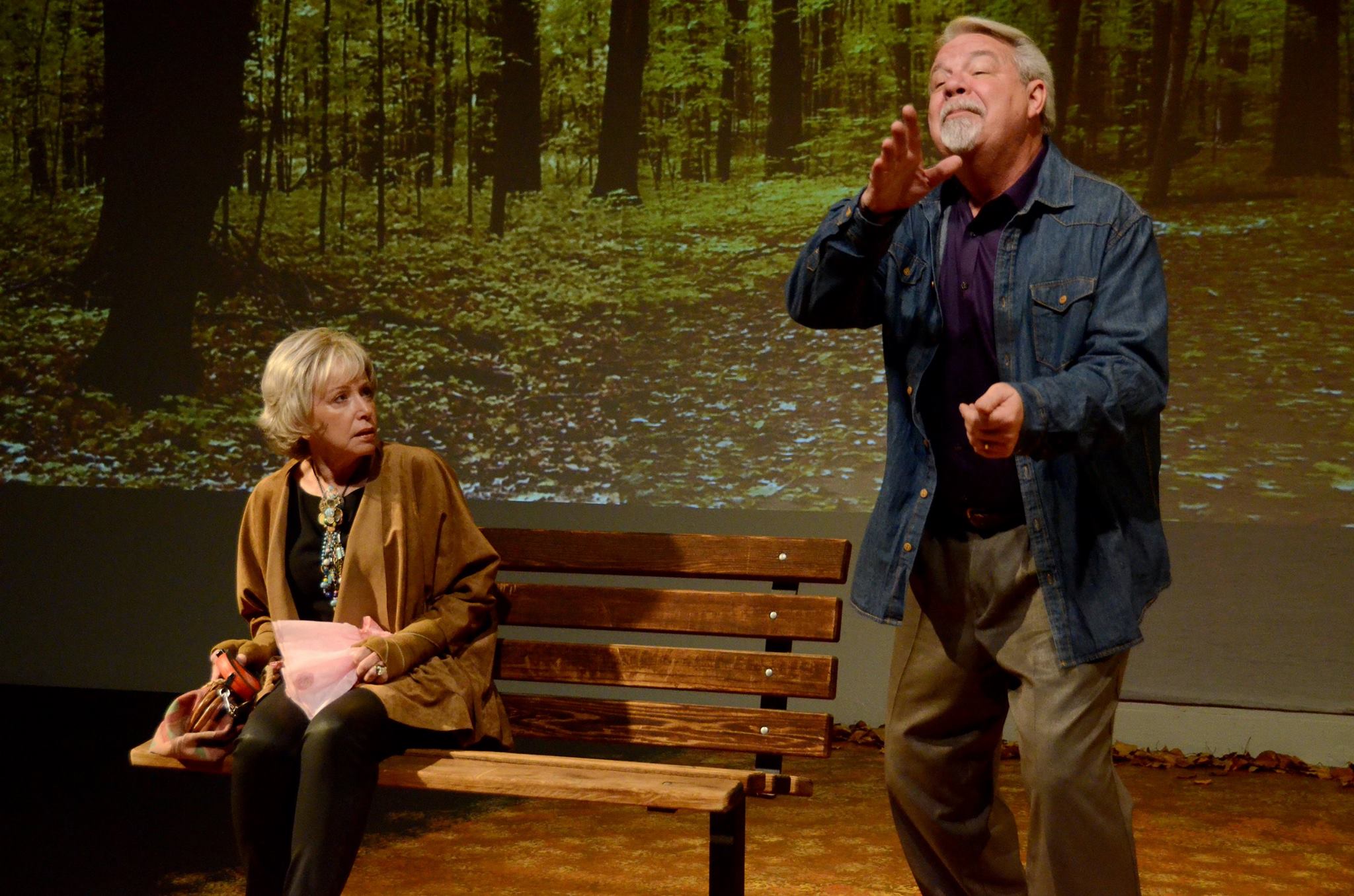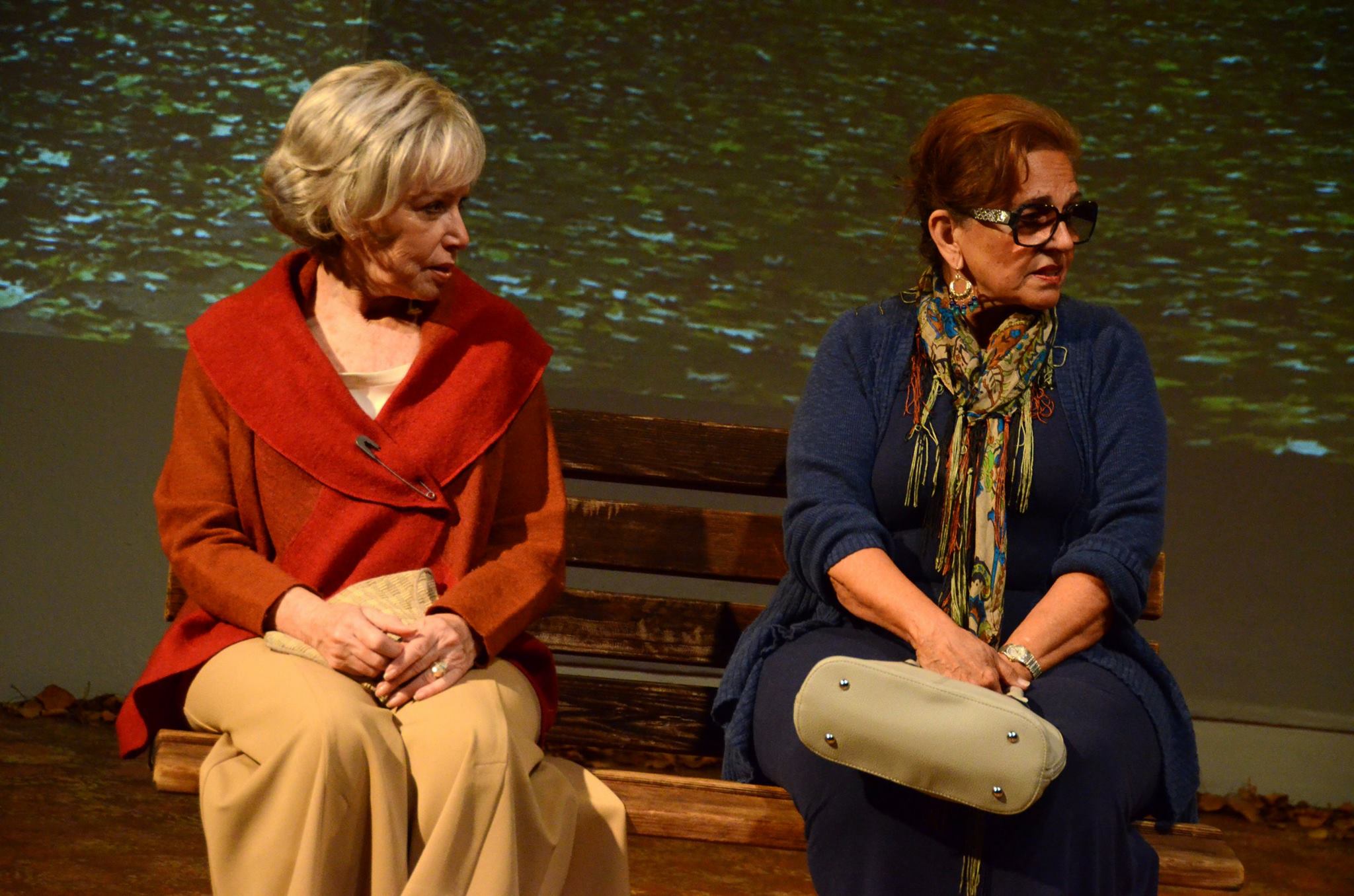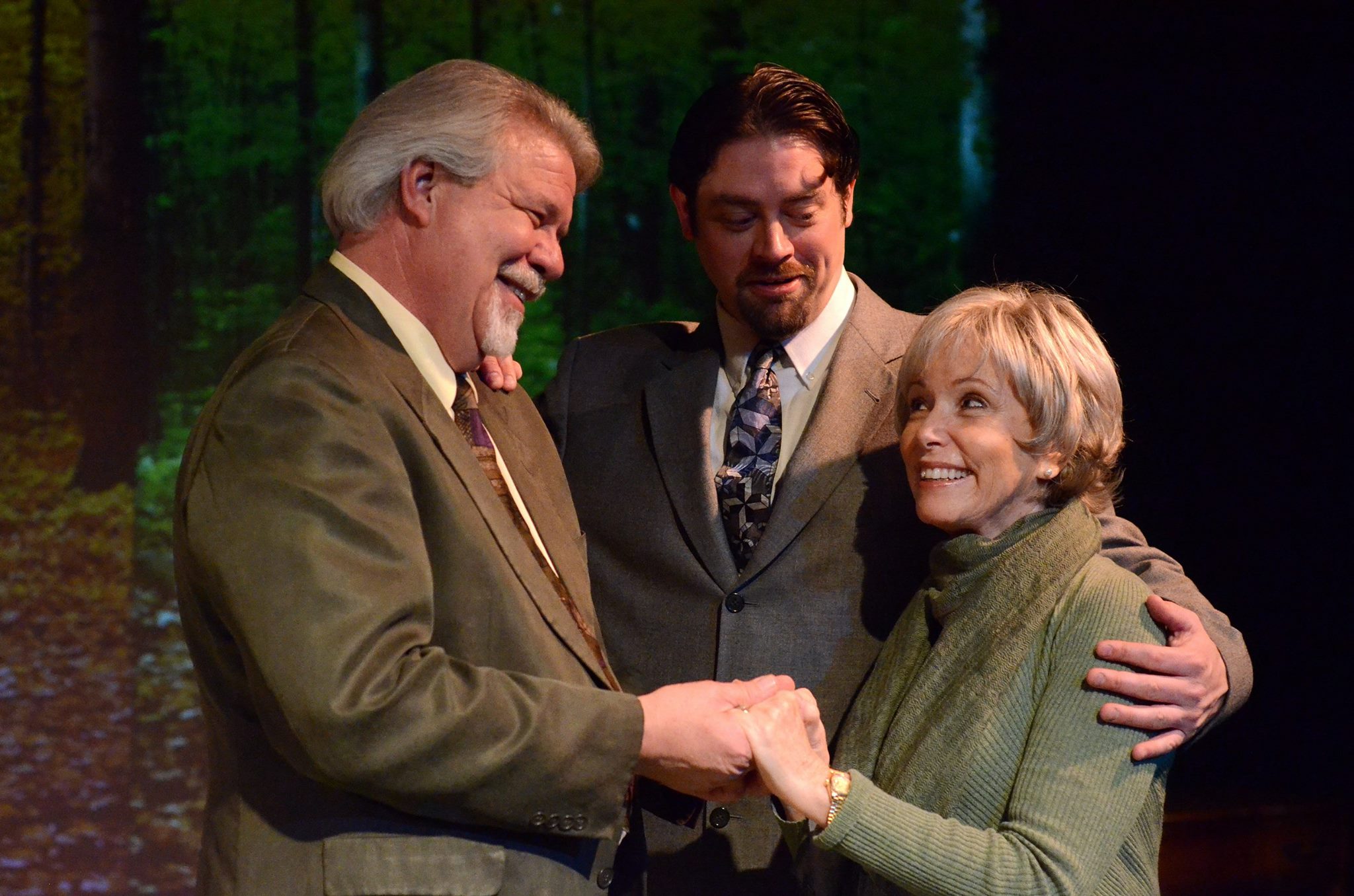 2013. "Over the River and Through the Woods."  Theatre Artists Studio. Playwright: Joe DiPietro. Director: Pamela Fields.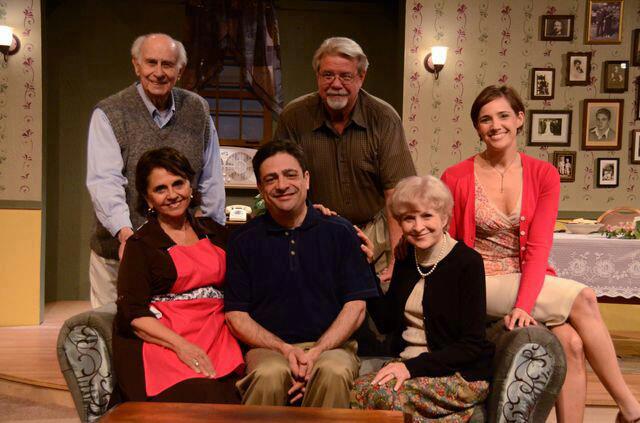 2012. The Good Doctor. Scottsdale Conservatory Theater.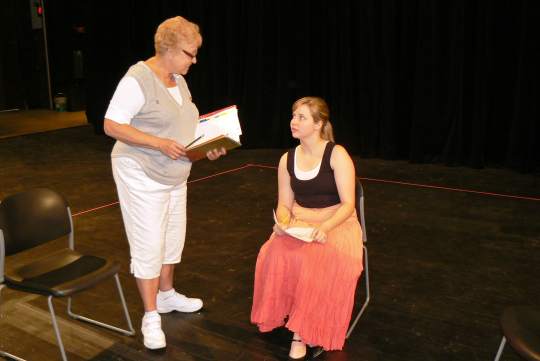 NOVEMBER 1977, "The House of Blue Leaves," play by John Guare. Directed by Pamela Fields.
SCC debuted its new Performing Arts Center in 1977 with this production. Included in the cast were some young actors who would become well-known in Valley theater, among them Robyn Ferracane and Richard Glover. It was directed by Pamela Fields, who also carved out a niche for herself as actress, director and teacher.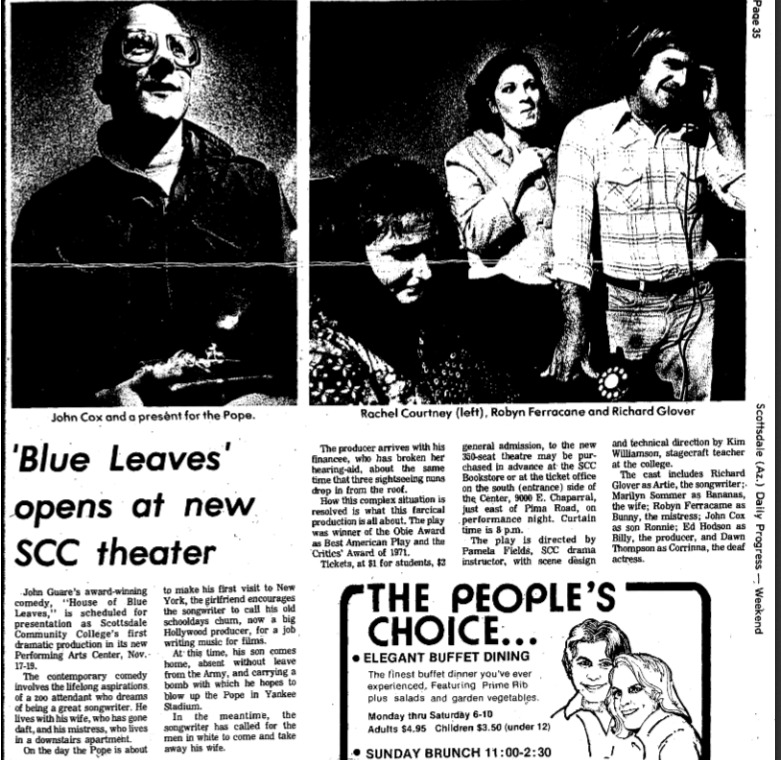 SEPTEMBER 1969.  Enter Laughing. Phoenix Little Theatre.