Actress-Director. Active in the 1960s.
JUNE 1959 
ROAD SHOW 
Playwright: Tim Kelly.
Director: Tim Kelly
Cast: Paula Sobol, Irma K. Lange, Grace Etchen, Susan Francis, Don Seth, Jay Fineberg, Bob Dunnen, William Van Loo (Bill Van Loo), John Wesley Dear, Dorrine Maron and a troupe of actual Cub Scouts.
Notes: Susan Francis was 14 1/2, according to the papers.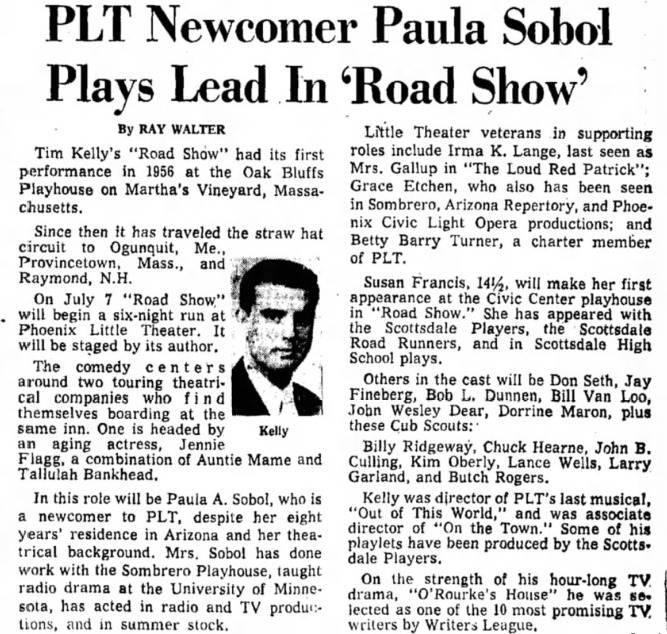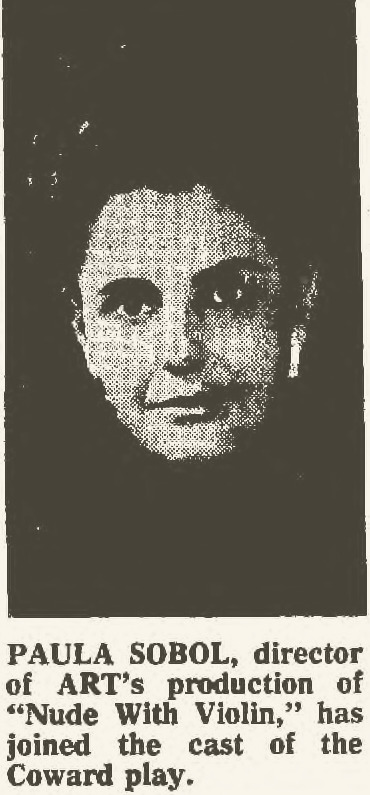 1967.
NUDE WITH VIOLIN
Arizona Repertory Theatre.
Playwright: Noel Coward.
Director: Paula Sobol.
Cast: Mike Freeman, Bob Baird, Sarah Jane Miller, Barbara LeCocq, Carolyn Allhands, Paula Sobol, Norman McDonald, Sandy Gibbons, Dennis Qualtire.