"New York based director Phillip Fazio has proven he knows how to deliver an emotional wallop onstage."  The Arizona Republic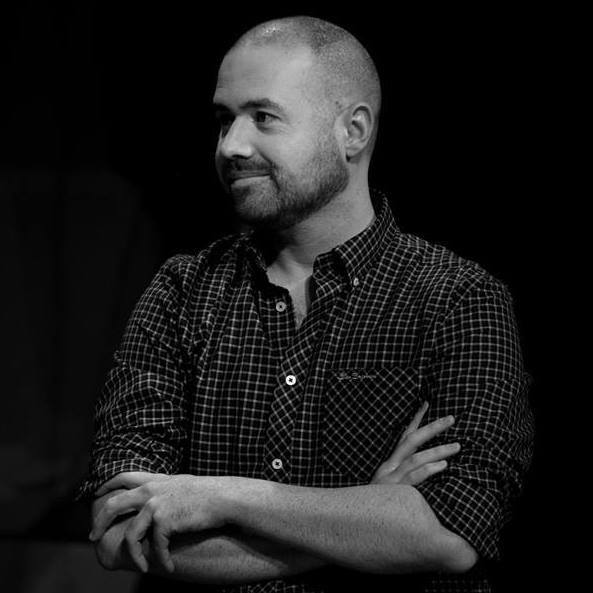 The latest addition to the ranks of the Valley's superstar theater directors has a New York City address.
Phillip Fazio left the land of saguaros and haboobs for the bright lights of Broadway – well, off Broadway anyway – in 2008. Fortunately, he adheres to the tradition set by Bob Sorenson and Kathy Fitzgerald. He can and does come home again.
Phillip, who learned his craft at Phoenix Theatre, Childsplay, Valley Youth Theatre and other Valley troupes, has treated local audiences to some magnificent productions: Ragtime and the recent Follies at Theater Works, Spring Awakening, Rent, West Side Story, Carousel and Next to Normal for Mesa Encore Theatre, Grey Gardens for the now closed Tempe Little Theatre and Smokey Joe's Cafe for Black Theatre Troupe.
His work is noted for its meticulous attention to detail, a smooth content-inspired choreography and an instinctive sense of timing, or, as some might call it, pacing. His performers and crews swear by him, suggesting that people skills rise to the level of his artistic abilities.
The Valley has enjoyed the work of some great musical creators – Michael Barnard and Robert Kolby Harper at Phoenix Theatre, David Ira Goldstein at Arizona Theatre Company, Steve Hilderbrand at Theater Works and Seth Reines at Broadway Palms and now Arizona Broadway Theatre. His productions have earned Phillip a place in that charmed circle.
BIOGRAPHY
Phillip Fazio was born and raised in Tempe, Arizona. He got his start in the theater world by taking summer acting classes with Childsplay and performing at Valley Youth Theatre and Greasepaint Scottsdale Youtheatre. Phillip attended The Boston Conservatory, where he graduated cum laude with a BFA in Musical Theatre and Directing.

After graduating, Phillip worked for three years as an Artist in Residence at Phoenix Theatre. His duties at Phoenix Theatre included directing, acting, and teaching advanced acting and directing at Arizona School for the Arts, an award winning performing arts high school with a rigorous academic and arts curriculum.

Since 2008, Phillip has been living and working in New York City as a freelance director. In the city, he has directed productions at The Players Theatre, HERE Arts Center, The Duplex Cabaret Theatre, The Think Theater Project, and Identity Theater Company.

Phillip was the Assistant Director on the Center Theatre Group/Deaf West revival of Pippin (directed by Tony Award Nominee Jeff Calhoun) at the Mark Taper Forum in Los Angeles. In 2012, Phillip directed Gay Camp at the New York International Fringe Festival. After a sold out and award winning run at FringeNYC, Gay Camp received an encore extension, one of only 17 plays out of 189 Fringe shows to receive this honor. His production of went on to run for 8 months off Broadway and has since been produced in Massachusetts, Fire Island, Rhode Island and Washington.

In Arizona, Phillip has directed for Phoenix Theatre, Theater Works, Mesa Encore Theatre, Black Theater Troupe, Arizona School for the Arts, Musical Theatre of Anthem,and Tempe Little Theater. Selected Arizona credits include August: Osage County, Ragtime, Proof, Rent, Grey Gardens, The Last Five Years, Cabaret, Spring Awakening and Next to Normal. Phillip recently directed the first local production of the legendary Stephen Sondheim musical FOLLIES at Theater Works. The production was a sold out smash hit, earning rave reviews from critics and audiences.

Phillip is a member of Lincoln Center Theatre's Directors Lab, Actors' Equity Association, and an associate member of the Stage Directors and Choreographers Society.

For more information, please visit  HERE  
RESUME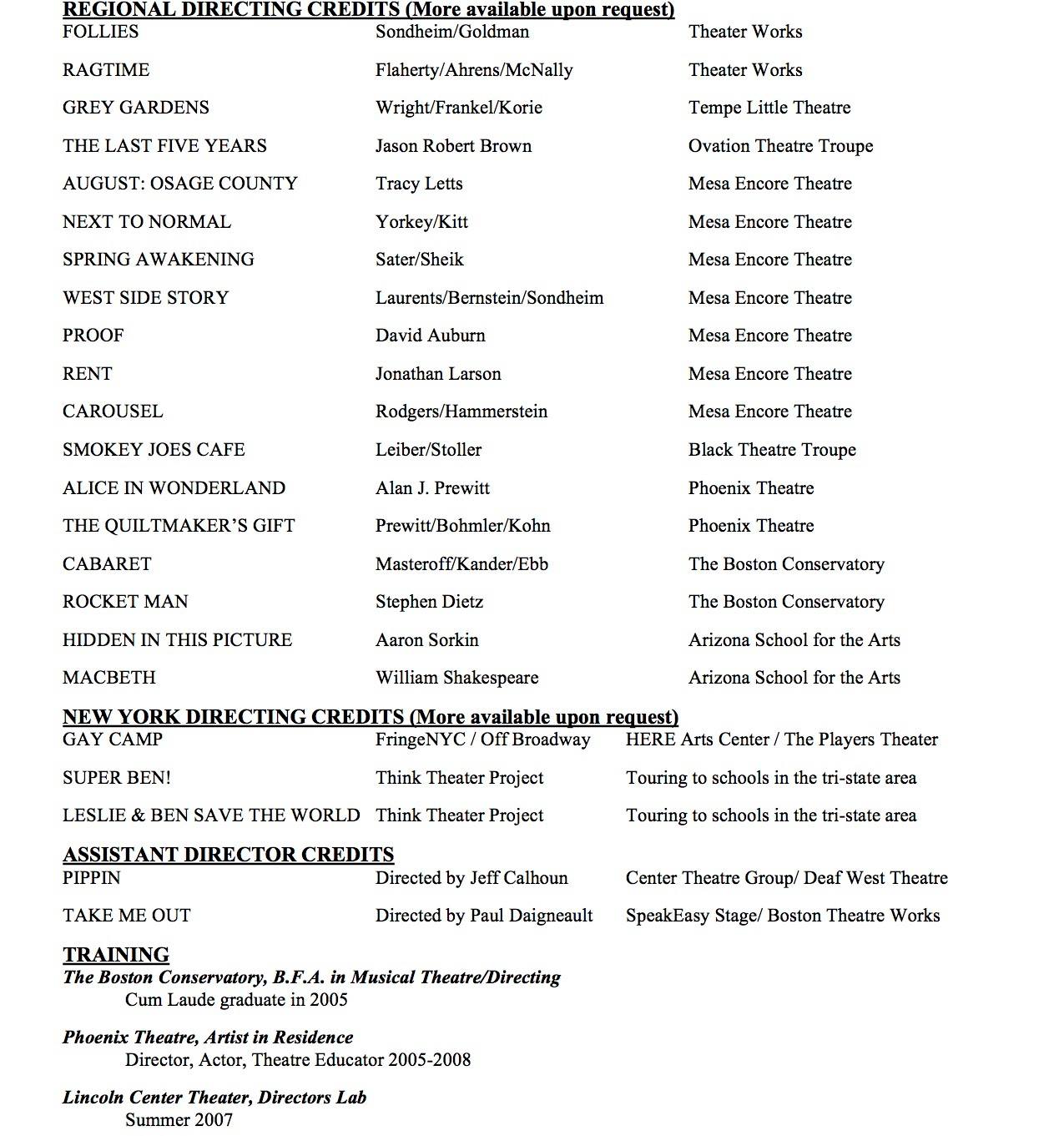 NOW FOR SOME INTERACTIVE BITS
For a look at the rehearsals for 'Follies,' go HERE
For a look at 'Follies' in performance, go HERE and HERE
PHOTOGRAPHS AND OTHER MEMORIES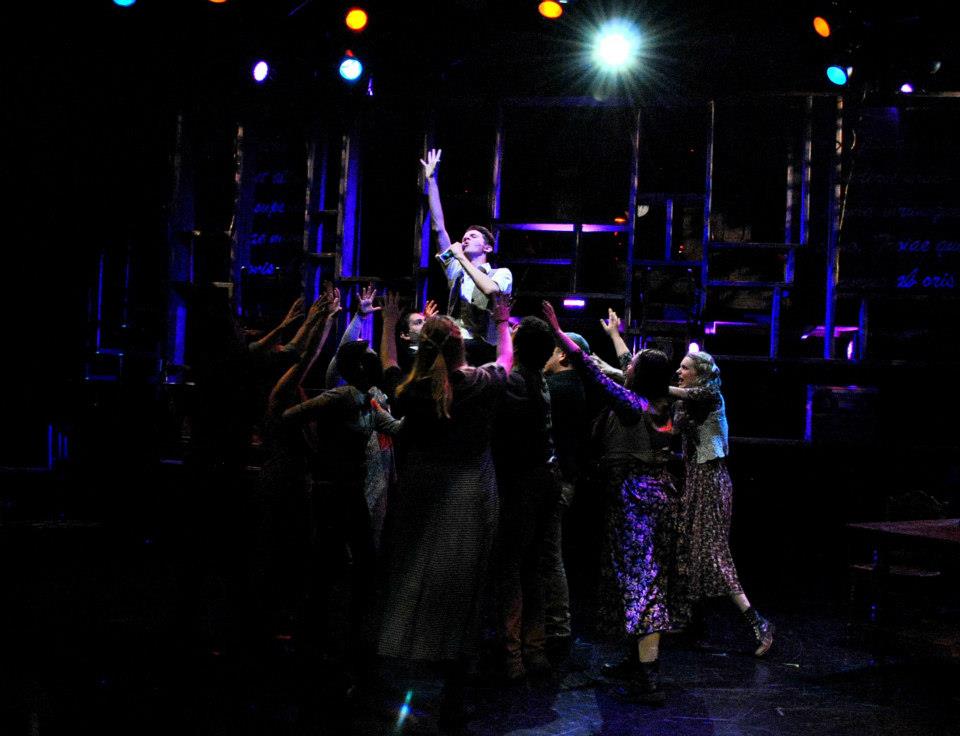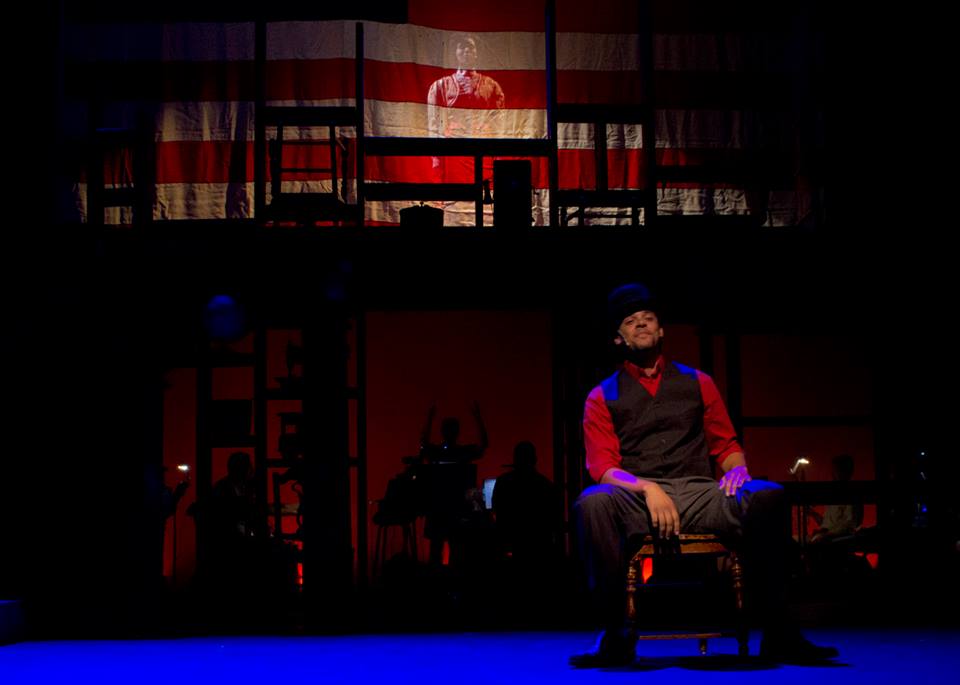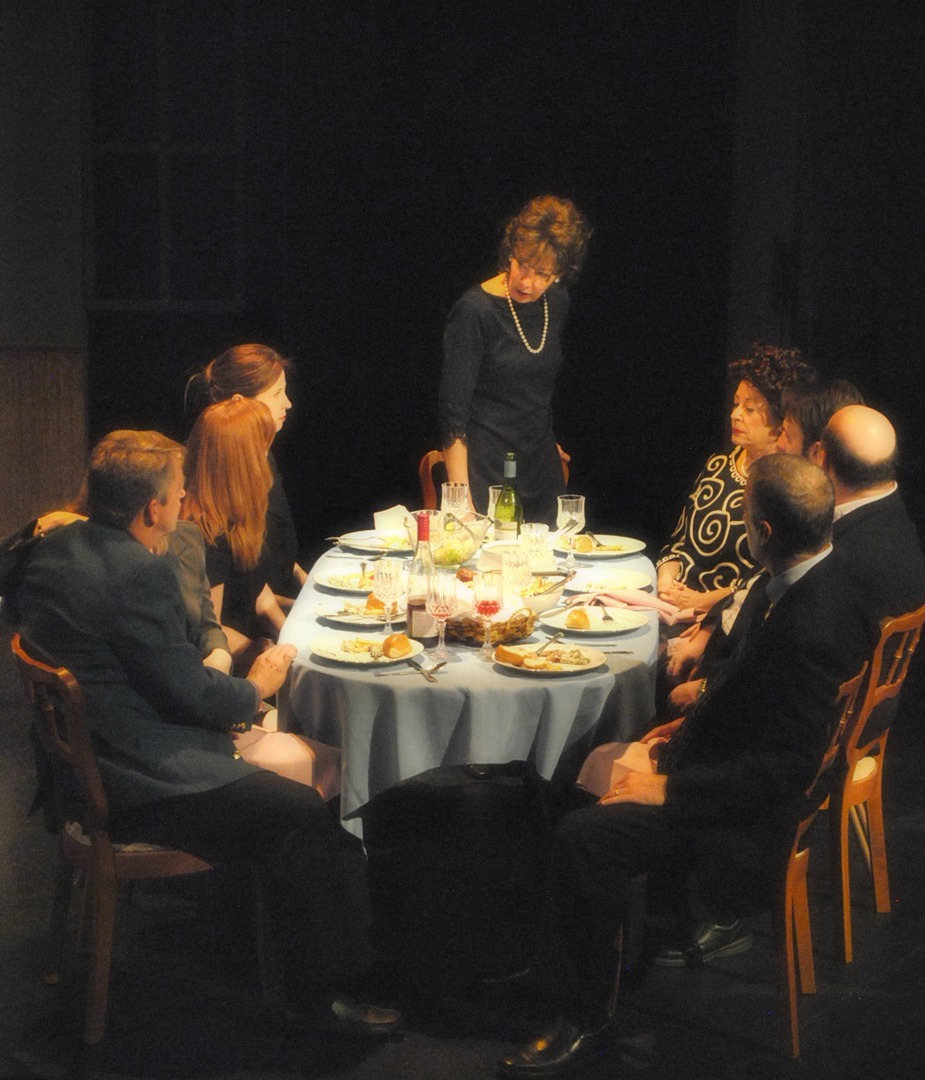 VIDEO
"Spring Awakening" at Mesa Encore Theatre
"August: Osage County" at Mesa Encore Theatre
INTERVIEW WITH PHXSTAGES, Feb. 18, 2015
With the Valley premiere of Stephen Sondheim and James Goldman's Follies set to open this weekend at Theater Works, director Phillip Fazio is finally fulfilling his decade long dream of directing a production of the musical.  This Tempe native, who now calls New York City home, also has another classic musical following up on the heels of Follies – Rodgers and Hammerstein's Carousel, opening on March 6th at Mesa Encore Theater, where he directed their stellar production of August: Osage County a year ago.  Even though he's a busy guy, he sat down to answer our questions:
Where you were born and or raised: Tempe, AZ
What made you decide to return to Arizona? I left Arizona after high school to attend college at The Boston Conservatory. Right after I graduated, I got hired as an Artist in Residence at Phoenix Theatre for three years. Once my contract was up at PT, I moved to New York. For the past 7 years I've been living in NYC and working as a freelance theater director. Aside from Arizona and New York, I've worked on shows in California, Washington, Massachusetts, and Rhode Island.
What your parents did/do for a living: My parents are both teachers. My Mom teaches special needs children and my Dad is a college English teacher.
Siblings: Older brother and younger sister. I know, a middle child in theater?! That's unheard of!
Day job/part time job (if not acting/directing full time): When I'm not working on a theater project in New York, I work for a hotel concierge company. I'm basically a substitute teacher for concierges. I get an e-mail saying which hotel to go to, show up in a suit, put on a name tag, and tell people where to eat and what shows to see.
First show you ever saw: If I remember correctly (and I was three years old at the time) it was either Little Red Ridding Hood or The Prince and the Pauper at Phoenix Theatre Cookie Company.
Moment you knew you wanted to perform/direct for a living: When I saw the national tour of Peter Pan starring Cathy Rigby. I was about six years old. To say that it was a life changing experience would be a massive understatement. I decided right there and then I wanted to spend the rest of my life working in the theater and I never looked back. I don't know if it's wise to plan your entire future before you've lost all your baby teeth, but I did.
The one performance you attended that you will never forget: There have been hundreds, but the first one to come to mind was the Broadway revival of Sunday in the Park With George. Sunday is one of my all time favorite shows and this was a stellar production with a phenomenal cast. I remember crying about five times and constantly thinking how fortunate I was to experience something as perfect as this production.
First stage kiss: With Natalie Charle Ellis in Cinderella at Desert Stages. We were both in 7th grade and absolutely terrified.
Best stage experience you've had so far directing?: It's happening right now! I've been dreaming of directing Follies for over a decade. Not exaggerating, I have been reading the script and listening to the many various cast recordings over and over again, getting the stage picture absolutely right in my head, and now I get to put it on stage! It's beyond a dream come true and it's going even better than I could have ever imagined.
What has been the most fun or fulfilling aspect of your current/most recent show? That everyone in the cast gets their own special moment. It's a giant, complicated show, but every single person in the cast of Follies gets a chance to shine in the spotlight.
Most challenging show you've directed?: I directed and choreographed a production of West Side Story with only four weeks of rehearsal. It literally almost killed me.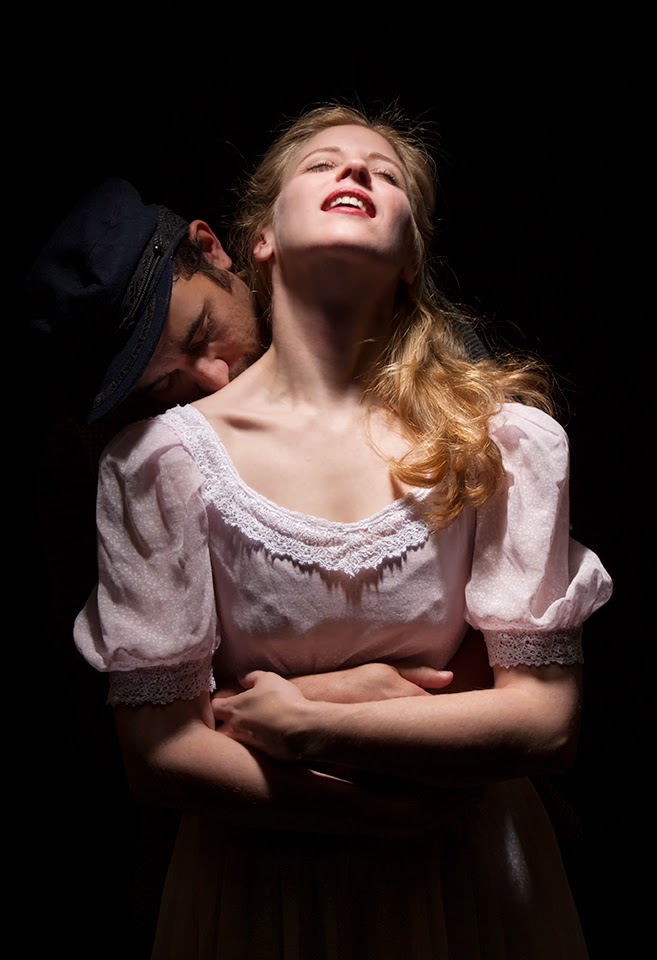 Any upcoming or side projects you can talk about? Up next I'm co-directing Carousel at Mesa Encore Theatre with Sarah Wolter. Sarah and I have been bosom buddies since we met in high school. She's beyond brilliant and I'm so thrilled I get to team up with her on what is one of our all time favorite musicals.
What made you go into directing after originally being an actor? Directing was always something I wanted to do. I was very lucky to be born with a vivid imagination and have such wonderful parents and teachers that encouraged me to use it. I slowly became less interested with what I was doing in a show as an actor and more fascinated by the creation of the piece as a whole. Once I took my first directing class in college it hit me like lightning. This is where I'm supposed to be.
What was the first show you directed and what did you learn from it that you still use today? The first show I directed was a neighborhood production of Cinderella when I was 12. I produced and directed it in my backyard. It taught me that if you want to do something, you gotta make it happen yourself.
Show you are dying to direct: I've been very lucky to get the opportunity to direct several shows on my wish list. I guess up next I would love to do The Light in the Piazza, The Pillowman, Sunday in the Park With George, Passing Strange, City of Angels and Billy Elliot.
Guilty pleasure show you'd love to direct: Hello, Dolly!
If you could go back in time and catch any performer or show, what would they/it be? Without a doubt, the original Broadway production of Follies.
Actor/actress in the Phoenix area you'd love to direct: Lisa Fogel, Sally Jo Bannow, Debra K. Stevens, Robyn Ferracane, and Kathy Fitzgerald (even though those last two don't live here anymore, they still count). What do you say ladies? We could put on a killer production of Nunsense!
Current/recent show other than one of your own you have been recommending to friends: Fun Home is a new musical that is transferring to Broadway next season. It started at the Public (Off Broadway) and it is by far the best new musical I've seen in years. If you're in New York this spring or summer, do not miss it!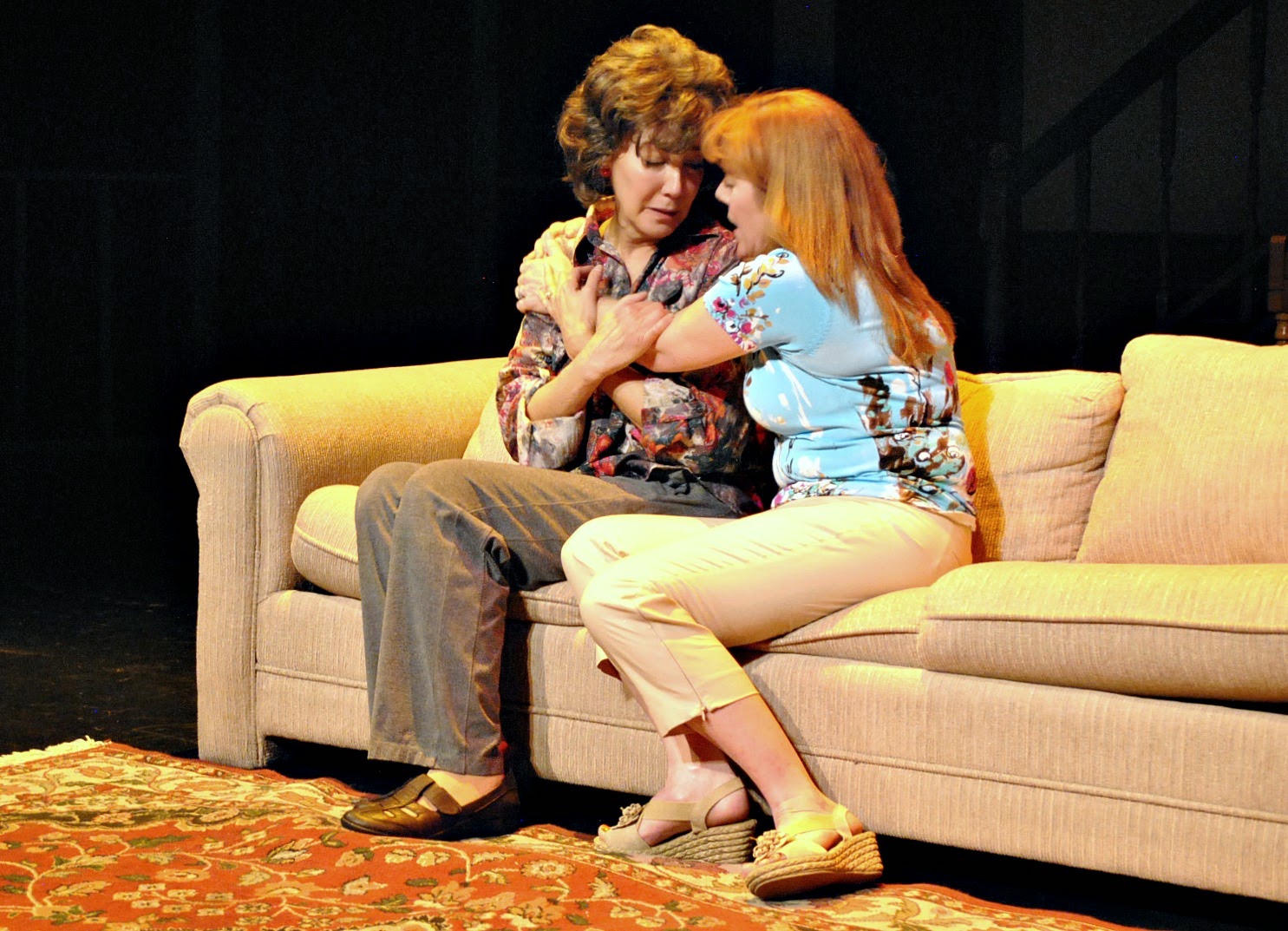 Favorite play(s): Who's Afraid of Virginia Woolf, The Pillowman, August: Osage County, The Glass Menagerie, The Normal Heart, Death of a Saleman, Noises Off, Streetcar Named Desire, Angels in America, and An Inspector Calls.
Favorite musical(s): Follies, Carousel, Sunday in the Park With George, Cabaret, Gypsy, The Light in The Piazza, West Side Story, Sweeney Todd, Billy Elliot, and A Little Night Music.
Some favorite modern plays/musicals: Passing Strange, Fun Home, The Curious Incident of the Dog in the Night-Time, The Little Dog Laughed, Venus in Fur, Natasha, Pierre and the Great Comet of 1812, Grey Gardens, Caroline or Change, Avenue Q, and The Drowsy Chaperone.
Favorite show tunes of all time: "Cabaret," "Move On," "Wig in a Box," "Rose's Turn," and "Hurry It's Lovely Up Here."
Most listened song/music on your iPod/Phone? Audra McDonald's version of "The Glamorous Life" from A Little Night Music
First CD/Tape/LP you owned: The soundtrack to Newsies.
Last good book you read: I just reread (for the fifth time) "Everything Was Possible" – the book about the making of the Original Broadway production of Follies
Must-see TV show(s): Currently – Veep, House of Cards, Broad City, Girls, and Parks and Rec.
Last good movie you saw: Birdman
Favorite movie: All That Jazz
Music/book/movie that makes you cry: The song "Somewhere Out There," the book (NOT the movie) "Extremely Loud and Incredibly Close," and Dumbo
Favorite restaurant in the Valley: Postino's
Favorite cities: Seattle, Chicago, and Boston
Something about you that might surprise people: I'm terrified of flying.
Special skills: I'm a great whistler
Career you would want if not a performer/director: Something in politics
Worst non-theatre job you've had: Being a cater waiter. I lasted one day and never went back.
Three things you can't live without: Theater, Netflix, and wine
Words of advice for aspiring performers: Stop doing it if you don't love it anymore.
What you love most about theatre in Phoenix: That it's constantly growing and strengthening.
What you think needs to be changed/improved/different about theatre in Phoenix: More collaboration and less isolation. Focus your energy on the show and less about yourself.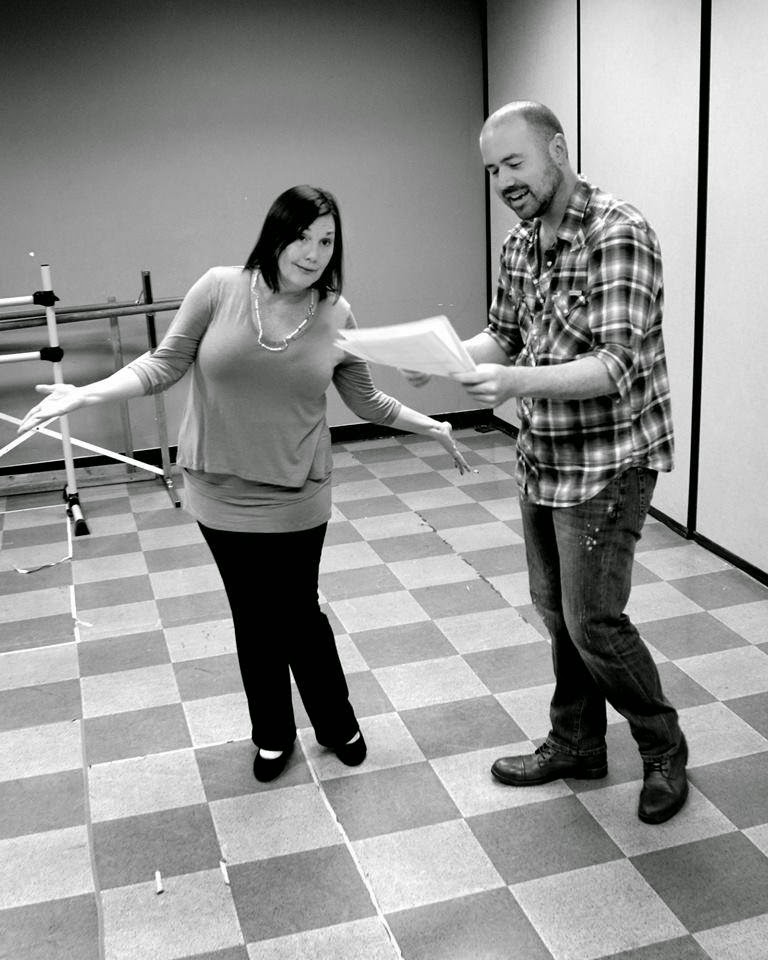 And, the "Inside the Actors Studio" 10 questions:
1. What is your favorite word? Yes
2. What is your least favorite word? No
3. What turns you on? Honesty and imperfections
4. What turns you off? Passive aggressive behavior
5. What sound do you love? The ocean
6. What sound do you hate? The sound of feet dragging on the floor
7. What is your favorite curse word? Shit
8. What profession other than yours would you like to attempt? Political advisor
9. What profession would you not like to do? Anything in costumer service!
10. If heaven exists, what would you like to hear God say when you arrive at the pearly gates? What show do you want to do first?