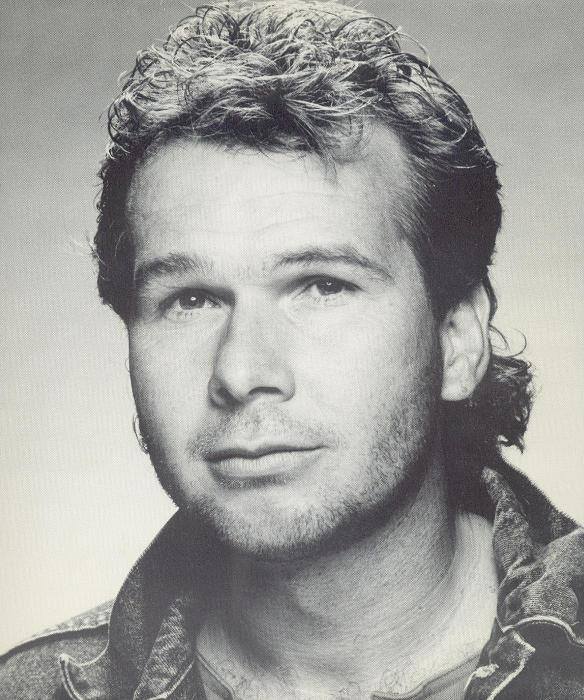 A CRITIC REMINISCES
When Raymond King Shurtz founded Playwright's Workshop with C.S. McFadden in the late 1980s, I wonder if the pair knew they would become pivotal figures in Valley theater history.
Maybe in their dreams.
Certainly, there was nothing to indicate it when you parked outside the warehousey building at Deer Valley Airport. It wasn't until you got inside and found yourself watching the show that you realized something was happening. Something fresh, something exciting, something new.
Playwright's Workshop was the first local company devoted to new works – at least the first since I arrived in the Valley in 1977.  And, so far, it's been the only one to make that its exclusive raison d'etre.
Not just new works, either. New faces crawled out of the rigging (OK, there was no rigging, but you get what I mean) –  playwrights, directors, actors, behind the scenes people, mostly young, all enthusiastic, thrilled to have a place to call their own.
Any number of people got their start there – most notably a gang of young playwrights, including Terry Earp, Laraine Herring and Raymond himself.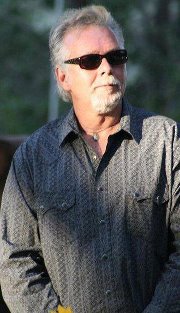 The company burned bright, then burnt itself out. By then, it was producing out of a theater on First Street, south of Hance Park. The building lasted several years longer, housing some of the initial efforts of a pair of theater-obsessed young men, Ron May and Benjamin Monrad. Perhaps you've heard of Stray Cat Theatre.
It's fitting that what would become one of the Valley's leading alternative theater companies should follow in the footsteps of Raymond King Shurtz.
Raymond was alternative theater before we really understood what that meant. He favored quirky pieces and, as Playwright's artistic director, he was in a position to encourage them. (Remember Earp's Skimpies, which involved Aphrodite coming down to earth from Olympus to sort out some problems with lingerie? It doesn't get quirkier than that!)
Raymond not only produced other artists' work, he found room for his own plays. If the titles sound a bit off-beat – Blue Baby, Under the Desert, Charlie Foster: A Play About Swimming, The Pig Hunter from Blue River, The Fish Must Die, Blackout Blues, C&W, Amy's Attic, Cowboys, Indians and Waitresses – maybe it's because, in truth, they were.
Raymond is a poet (also a singer-songwriter, but then, those labels co-exist comfortably). More aptly, he is a poet with a past, some of it scary-dark. His plays are brooding, melancholy, dangerous. They are crammed with raw emotions that spill out of the language into the audiences' laps, where they explode.
If this makes him sound a bit terrifying, it doesn't take into account that few people in Phoenix have bigger hearts or more compassionate natures. He loves people, he thrives on bringing out creativity in others. In addition to founding theater companies (Cheap Theatrix, which came after Playwright's, for one), writing plays, composing music and songs, he is a mentor to young people, teaching for several years at Metro Arts Institute in Phoenix and founding a company there.
I've heard him called a maverick. I guess he is. It can't be comfortable at times, but, when defined by his life and career, it seems an honorable life choice.
*****
(I will never write as well about Raymond as he writes about himself. Check out the April 17, 2013 entry in his blog, Cowboys and Bohemians. You can find it at http://cowboysandbohemians.blogspot.com . Trust me, you will want to make this man's acquaintance.)
*****
PHOTOGRAPHS, REVIEWS & THE KITCHEN SINK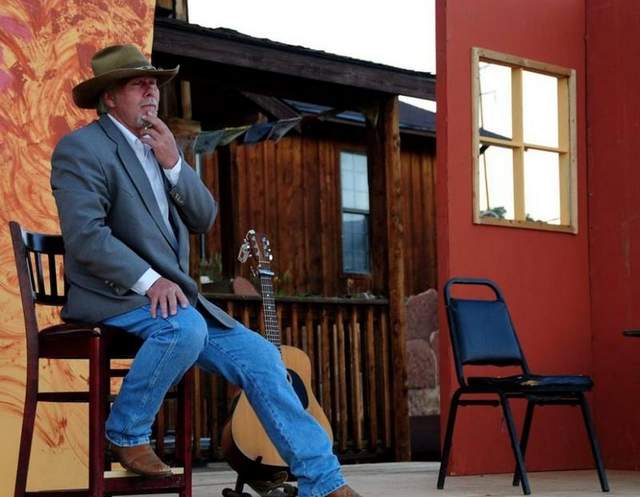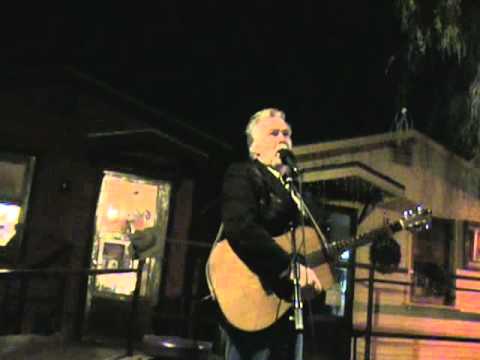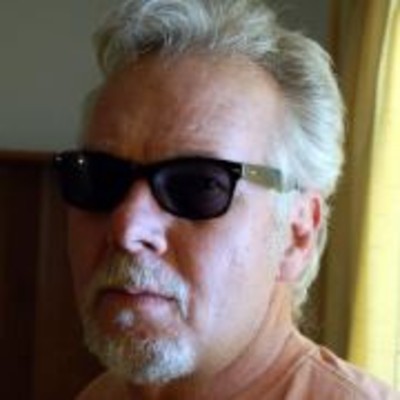 BIOGRAPHY
Raymond King Shurtz has written more than 30 plays, three published with Samuel French and Anchorage Press/Dramatic Publishing. The Founding Artistic Director of Playwright's Workshop Theatre in Phoenix, , Raymond produced eighty new plays in his 12-year tenure with the company. In 1998, he began teaching, theatre, film and humanities at Metro Arts, a high school for the performing and visual arts in Phoenix, Arizona, where he taught and produced another ten years of new theatre. His play, Blue Baby, A Memoir won the Playwriting Fellowship in 2003 from the Arizona Commission on the Arts. Since 2008, he has worked as a free-lance director, actor, writer, and musician. In 2009, Raymond produced and performed his one man show, Bohemian Cowboy at The Elephant Theatre, which was the 'pick of the week' in The LA Weekly, and subsequently performed it approximately seventy-five times in Los Angeles, San Francisco, Salt Lake City, Southern Utah, and twenty-three shows in Austin, Texas. He also fronts a country/rock/western band, Out on Bail, and also performs solo acoustic shows for Hilton Hotels.