HAPPY NEW YEAR. According to the Arizona Republican of Dec. 31, 1899, the New Year's Eve program at the Dorris Theatre was Spider and Fly.
*****
N0 ACT TOO SMALL FOR PHOENIX.  From the Arizona Republican, February 15, 1893.

*****
NOTHING NEW UNDER THE SUN DEPARTMENT. From the Arizona Republican March 29, 1893
Don't think bad reviews are anything new to Phoenix theater — or that Valley rivalries are a new-fangled thing.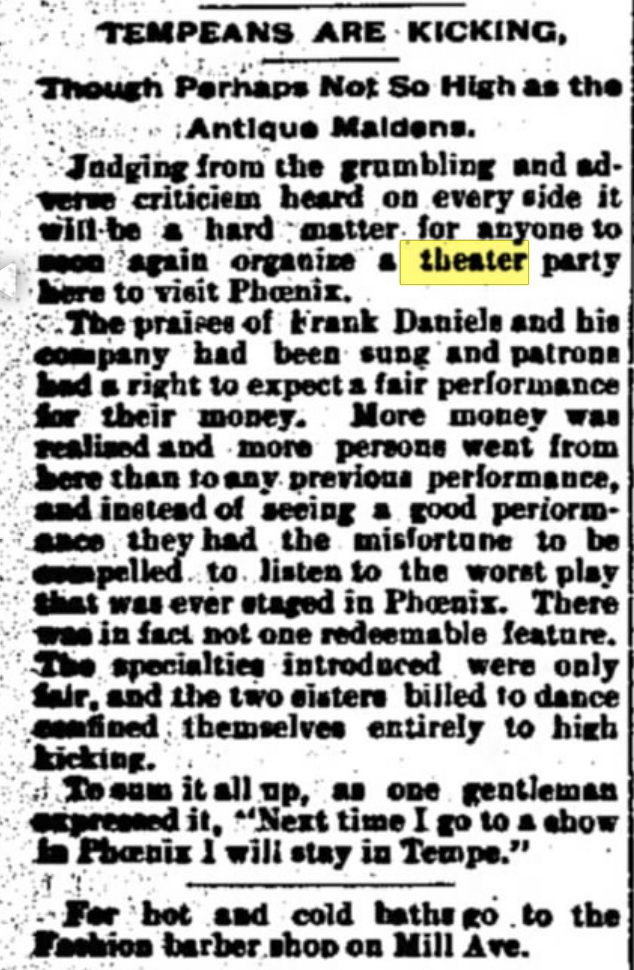 ****
MARCH 15, 1910
I guess this means no actresses need apply, since, in those days, performers were looked on as being not quite the thing.

*****