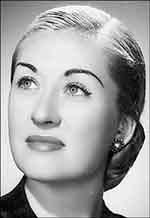 ANN LEE HARRIS
Actress, Producer, Restauranteur, Civic Leader
Co-founder of the Sombrero Playhouse, Mrs. Harris was one of the great influences on Valley Theatre. The following is her obituary, published in 2003.
Memorial services will be in Amarillo at a later date. According to her wishes, Mrs. Harris' ashes will be scattered from horseback over the plains of Texas. Arrangements are by Messinger Indian School Mortuary of Scottsdale, Ariz.
Mrs. Harris died at her home days after celebrating her 85th birthday at her Phoenix restaurant with friends and family. Her death, 11 days later, was unexpected. Yet, the timing was the perfect completion to her compelling life story.
A former Broadway actress turned rancher turned award-winning restaurateur, Mrs. Harris leaves behind a legacy of entrepreneurship, professionalism and friendship that stretches from coast to coast.
Born Aug. 8, 1918, she spent her childhood on the High Plains of Texas, alternating time between her town life in Amarillo and her ranch life near the Canadian River in the Texas Panhandle.
Her rich childhood experiences were made possible by devoted parents, Mr. and Mrs. James Lee, who ensured that their only child's life included not only a horse but also exposure to the performing arts.
At the age of 16, she left Texas to study theater at Northwestern University in Chicago. After graduation, she swiftly launched a successful Broadway career that spanned the 1940s and included roles in "Lady in the Dark" and "O Mistress Mine."
After her share of time in the footlights, she founded a professional theater in Santa Fe, N.M., to which she rode her saddle horse for matinee performances.
In 1949, she brought professional theater to Arizona with the opening in Phoenix of the Sombrero Playhouse, offering outstanding plays that featured top stars of the screen and stage.
In 1959, she married Jack Harris, a well-known rancher and agricultural pioneer, who played a leading role in the formation and development of the California agriculture industry.
The Harrises enjoyed time at their homes at the Coalinga, Calif., ranch and in Phoenix where Mrs. Harris took an active role as a civic leader. Branching out from theater, Mrs. Harris entered a new chapter of producing and directing as she helped lead the initial fundraising for the Phoenix Zoo.
As the first president of the Phoenix Zoo Auxiliary, she helped make possible many of the early zoo exhibits and programs.
In the late 1970s, she conceived and oversaw production of her first restaurant project, Harris Ranch Restaurant, adjacent to the new Interstate 5 at midpoint between Los Angeles and San Francisco.
The project was a stunning success, serving a steady stream of motorists, as well as private plane passengers who utilized the private landing strip onsite.
After Mr. Harris's sudden death in 1981, Mrs. Harris honored his achievements by writing his biography. She then turned her energy and attention to the restaurant business.
In 1984, she daringly gutted and renovated a San Francisco building to launch Harris' of San Francisco. Success in San Francisco led to the opening of Harris' in Phoenix as well as Cacti in Novato, Calif.
With Mrs. Harris' dedication to what she termed "the basics," fine food and fine service, the Harris restaurants have garnered a bouquet of awards, including honors from Wine Spectator, Gourmet and Fortune.
With an engaging personality to complement her business sense, Mrs. Harris inspired great loyalty among her associates and employees.
Mrs. Harris' final appearance was grand. Surrounded by her close circle of friends and family at Harris' in Phoenix, dressed in white with her blonde hair in her trademark chignon, Mrs. Harris expressed her appreciation for her life, experiences and loved ones.
The stage was set with champagne toasts and music, and the program was complete with lively conversation and, of course, excellent food.
As for her restaurants, in Mrs. Harris' own words: The show must go on. Curtain will continue to go up at the Harris restaurants as usual.