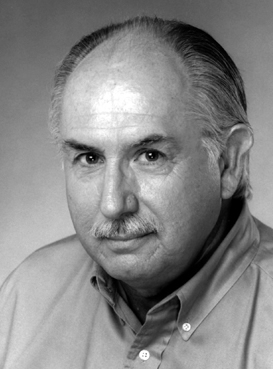 Richard Warren has written 11 full-length plays including Shifting Gears (Canyon Moon Theatre, Sedona, Arizona), Trio with Flute (Canyon Moon Theatre), In the Valley of the Sun (Canyon Moon Theatre), How I Came to be Buffalo Bill" (Mill Mountain Theatre, Roanoke, Virginia) and Snap (Phoenix Theatre, Phoenix, Arizona); and numerous short plays including Together Alone, Good Old Weezie, Time to Get Up and Power Play. He has also adapted three works by the late legendary playwright Dale Wasserman – Burning in the Night (Theater Works, Peoria, Arizona), Beggar's Holiday (Opera Theatre, Pittsburgh, Pennsylvania) and Premiere!
Richard is a board member of Arizona's Centennial Theatre Foundation and Phoenix Theatre where he was Resident Playwright and Co-producer of its annual Hormel New Works Festival from 1998-2007. He is a Resident Playwright at Theatre Artists Studio in Phoenix where he has taught its playwriting workshop and has led its Writers' Circle. He was also chairman of the City Stage Company of Boston and a board member of Boston's Playwrights' Platform.
Richard has participated in the University of Idaho's 2008 Four Voices: Festival of New Works; Montana Rep's Missoula Colony 14, 15 and 16; Sedona's 2013 New Play Festival and Theater Works' 2013 New Works Festival among others.
Richard was nominated for the 2004 Arizona Governor's Arts Awards and the 2007 Arts & Business Council of Greater Phoenix's Arts Board Member Award, and was honored as Phoenix Theatre's 2010 Angel of the Arts. He is a member of the Dramatists Guild of America, Inc.
His latest play is the semi-autobiographical, "Burning in the Night."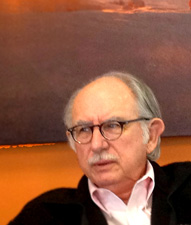 PHOTOGRAPHS, REVIEWS & THE KITCHEN SINK
2009. "Trio With Flute." Theatre Artists Studio. Playwright, Richard Warren. Director: Richard Caisley. Cast: Angelica Howland, Mary Clare Coleman, Brian Gibbons.