A CRITIC REMINISCES
There's one thing to be said for charisma – either you have it or you don't. Jan Sandwich has it, so much of it that surrounded by a group as definitively charismatic as the Barnstormers at the Windmill Dinner Theater, she managed to stand out from the crowd.
Perhaps it was the smile – it was infectious, contagious, whatever word you can think of that explains how it captured and kept the attention. Maybe it was her talent – she was a marvelous actress, a very good singer and a more than adequate dancer.  Almost certainly it was her comedic timing – when the material supported her, she could lay the house in the aisles; even when it didn't, she made us laugh.
Jan's website is HERE
Jan's page at Internet Movie Database is HERE
Jan's Facebook page is HERE
For material on Jan's stint as a Barnstormer at the Windmill Dinner Theatre, go HERE
Hear Jan sing "Bye, Bye Blackbird" at the Scottsdale Arts Festival
PHOTOGRAPHS, CLIPPINGS, REVIEWS & THE KITCHEN SINK
Year Unknown, "Come Live With Me," Windmill Dinner Theater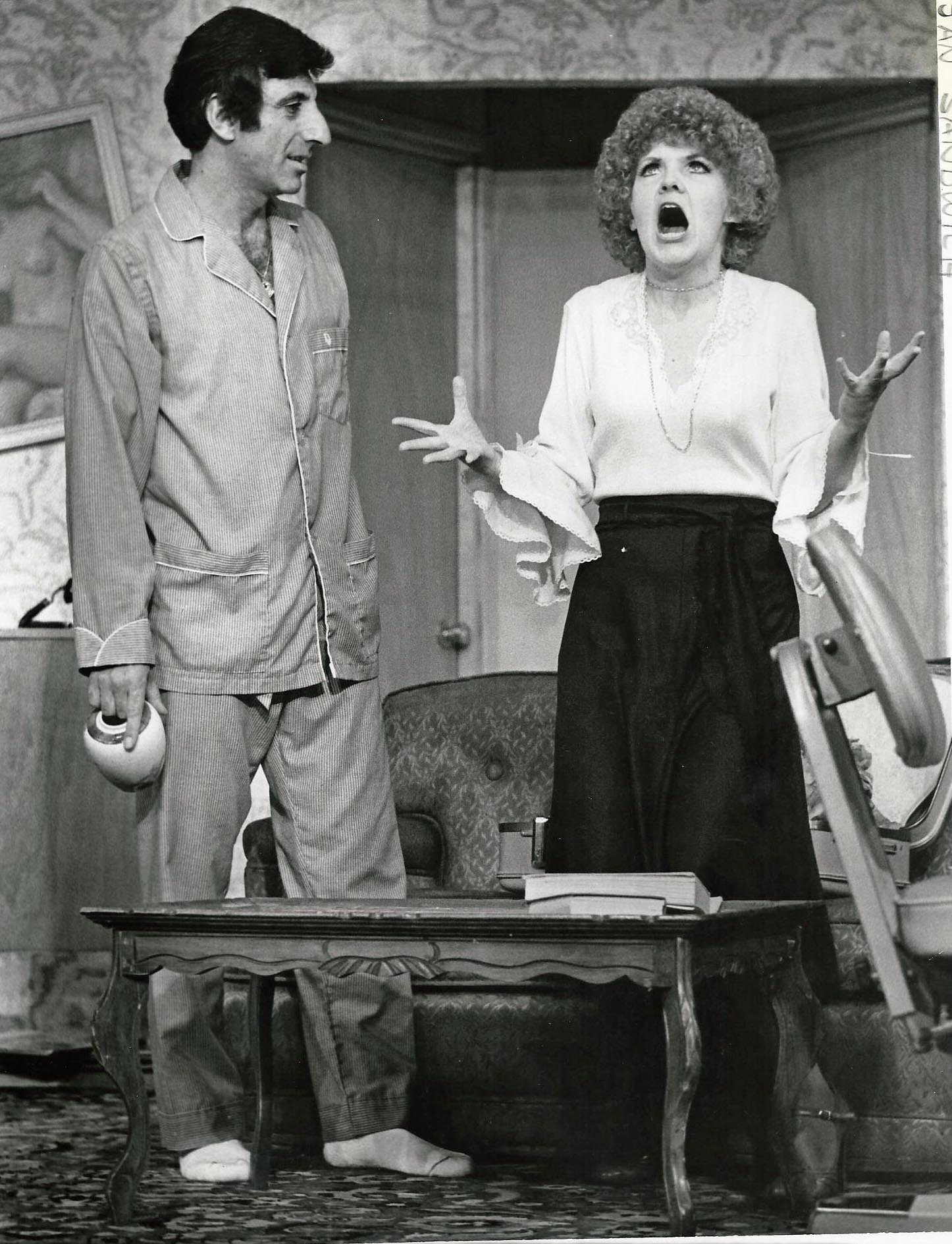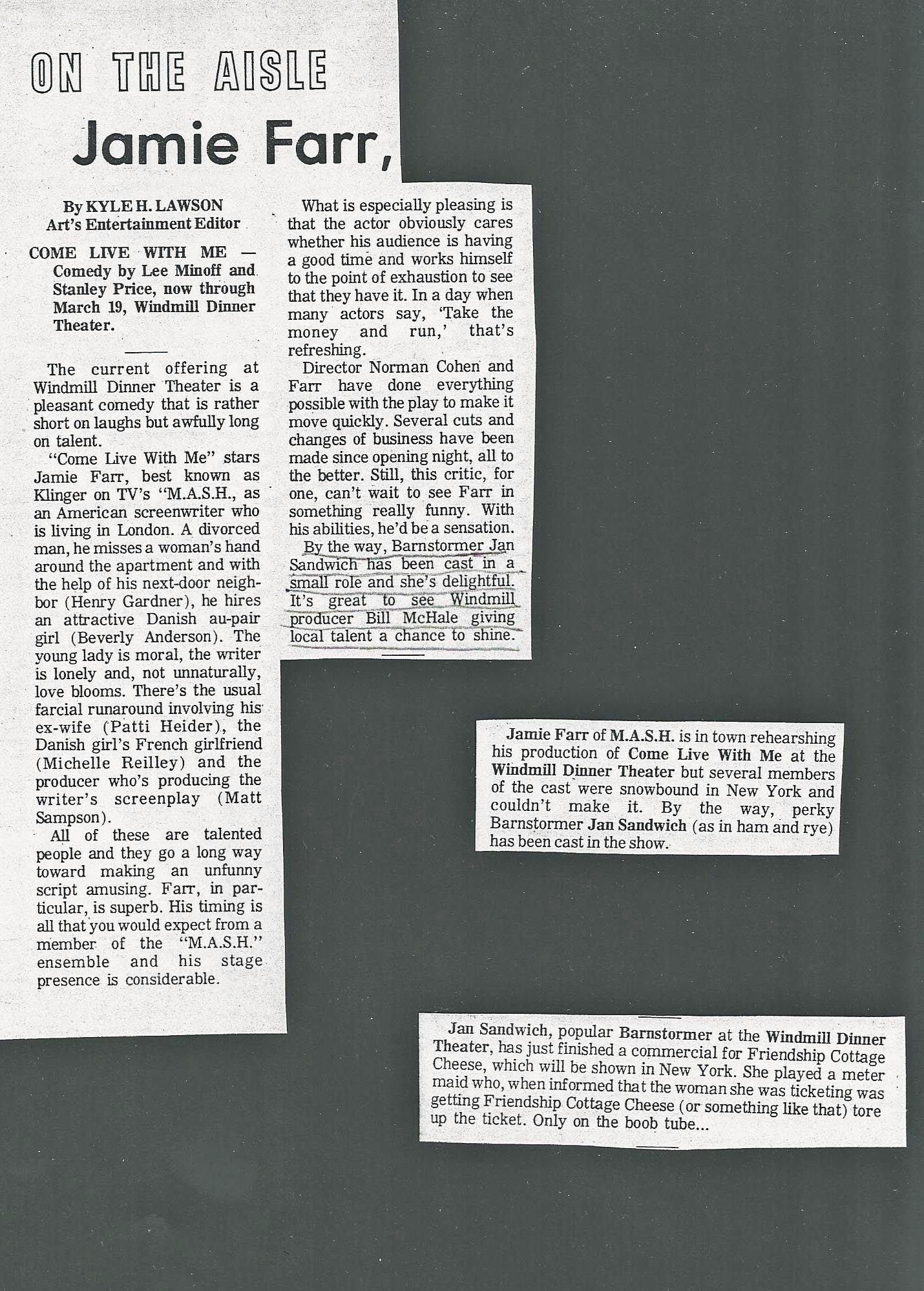 *****
1980 (?) "Destry Rides Again." Phoenix Little Theatre.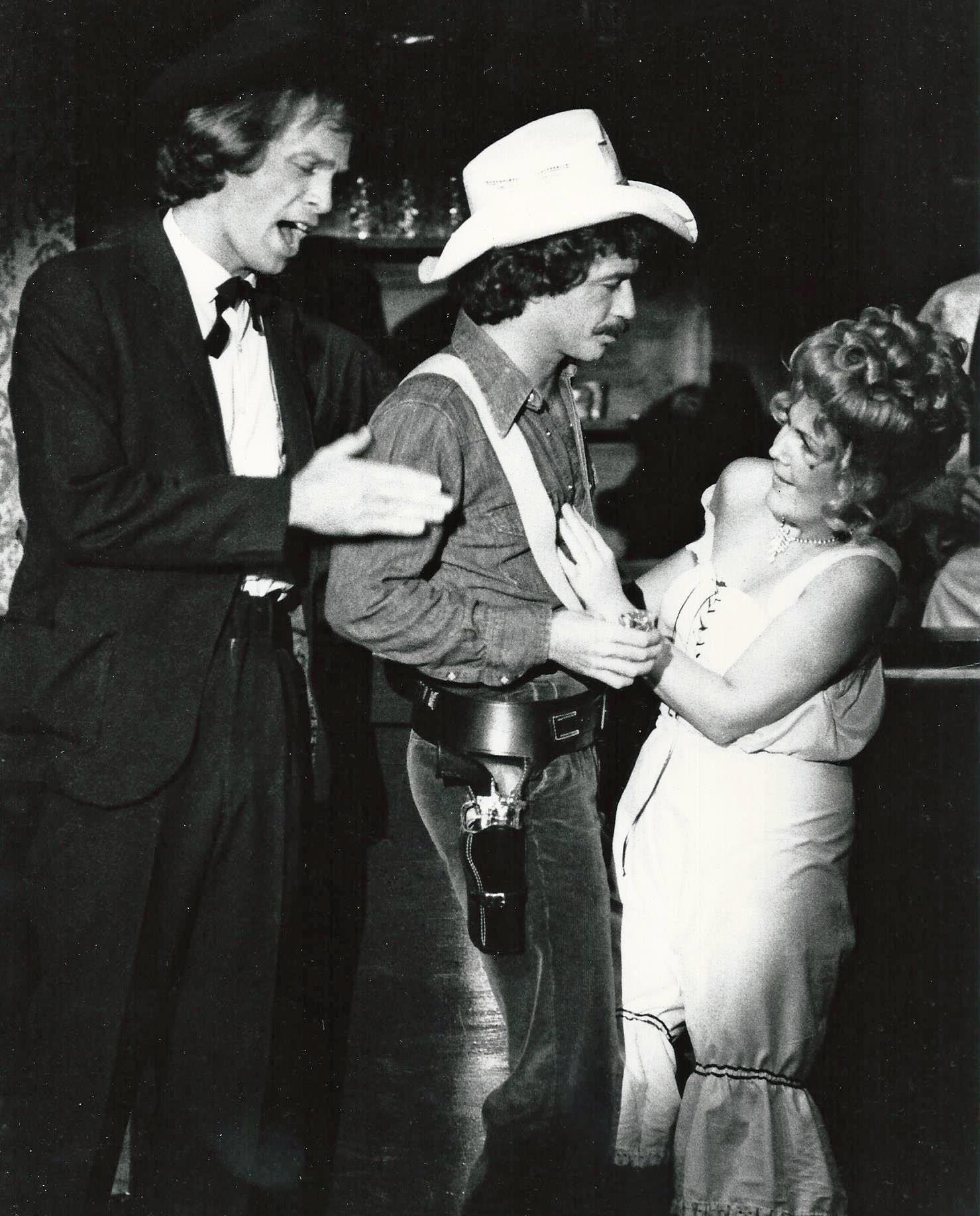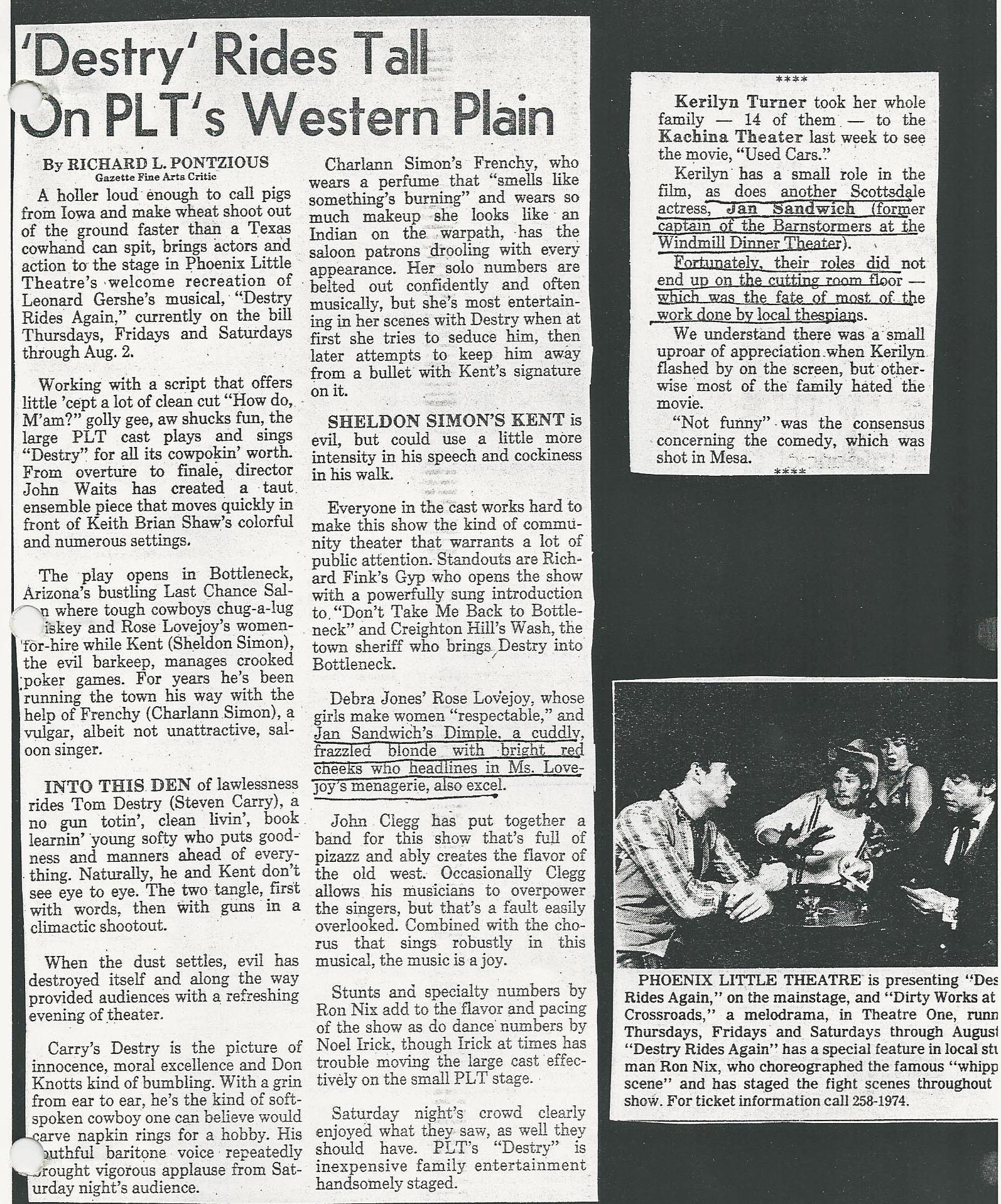 *****
1984 "Damn Yankees." Phoenix Little Theatre.