NOTABLE CREDITS:
2014. "Memphis," Phoenix Theatre.  2014. "Young Frankenstein," Arizona. Broadway Theatre.  2013. "The Great American Trailer Park Musical," Arizona Broadway Theatre. 2010. Evil Dead: The Musical. UNKNOWN YEAR. "Singin' in the Rain," Arizona Broadway Theatre.
PRESS CLIPPINGS
2014. Interview with Kerry Lengel, Arizona Republic.
Lynzee Paul Foreman isn't the most famous actress in town, but she's one of the hardest-working.
The 29-year-old has had starring turns in Arizona Broadway Theatre's "Singin' in the Rain" and "The Great American Trailer Park Musical," but more often you'll find her dancing in the ensemble in shows such as Phoenix Theatre's season-opening "Memphis," which is playing through Oct. 12.
Throw in teaching, choreography and directing gigs at community troupes such as Spotlight Youth Theatre, and she's sometimes juggling duties with five productions at once. So her fellow artists are often surprised to learn she has time to show quarter horses in national competitions.
"I don't listen to country music, I don't drive a pickup truck, I don't wear a cowboy hat all the time. I just don't look like that," Foreman says. "So when I come straight from the ranch to the theater and I'm in my jeans and my boots and spurs, sometimes people are shocked."
Foreman didn't get involved in theater until she was 19, but she's been a "horse girl," as she puts it, all her life. In fact, horses are the family business. Her grandfather breeds quarter horses, and her father trains and shows them professionally for other owners.
Foreman's sport is reining, one of a number of disciplines under the umbrella of "Western riding," which also includes cattle-herding activities such as cutting and team penning.
Reining, she explains, is "basically figure skating on horseback."
"There are certain maneuvers that you need to do, and there are 11 patterns that you have to memorize with each maneuver in them. So there's spins, there's circles, there's sliding stops, there's rollbacks, and you are judged on how you execute each maneuver."
Her theater work makes showing horses a part-time avocation, but she manages to compete in four or five big shows every year. In fact, she's a world champion, having won her class in reining at the American Quarter Horse Youth Association World Championship Show in 2003.
But she still has a long way to go to live up to the family name. Her father, Randy Paul, has more than a $1 million in lifetime winnings in reining, and her grandfather, Jim Paul Sr., is in the National Reined Cow Horse Association Hall of Fame.
She has helped expand the horse clan by converting her husband, Mark Foreman, who works as a musical director for Valley theater companies.
"He's a city boy and grew up in Glendale, and I grew up on ranches," she says. "So it was I think at first a culture shock, but he loves it, and I even got him to ride and show a couple times."
As for the horses, some of them are part of the family, but not all.
"There's a lot of money if you win, but no one wins all the time, so the money usually comes in sales and commissions and things like that," she explains. "Unless you really fall in love with one, it's really hard to get attached."
She has two quarter horses, Denny and Ripley (the latter named after Sigourney Weaver's character in the "Alien" movies).
"I have had a few horses that died in my back yard," Foreman says. "The one that I won the youth world on, we had her till the day she died. You don't give up those."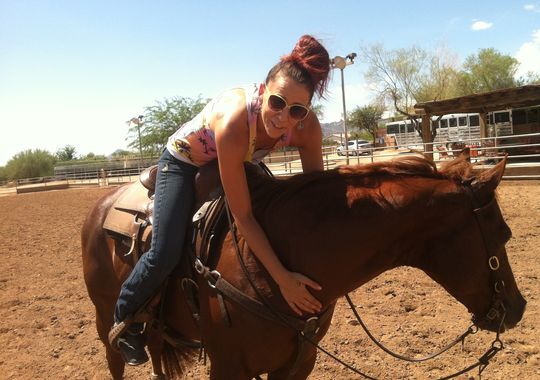 PHOTOGRAPHS
Phoenix Theatre. 2015. "Anything Goes."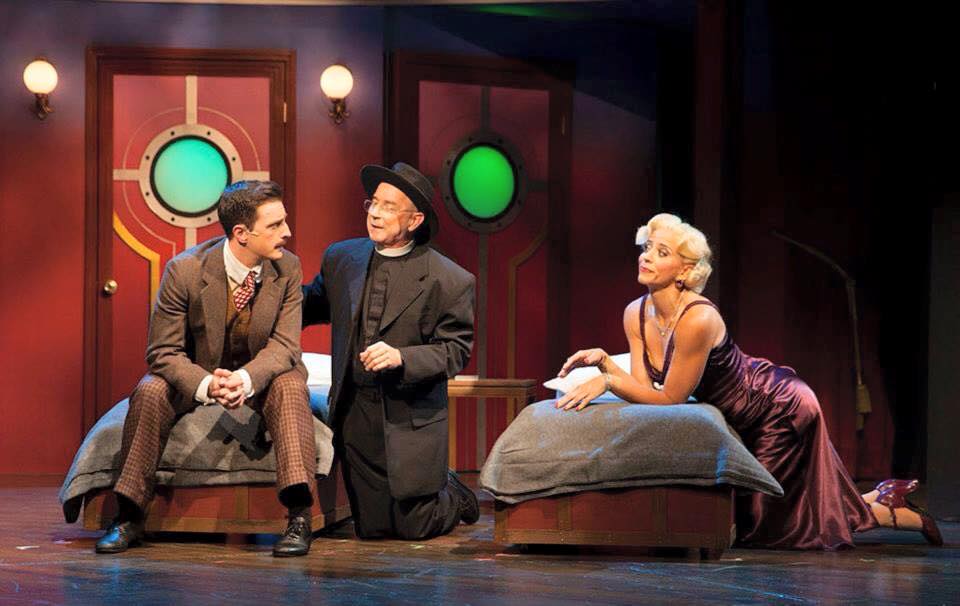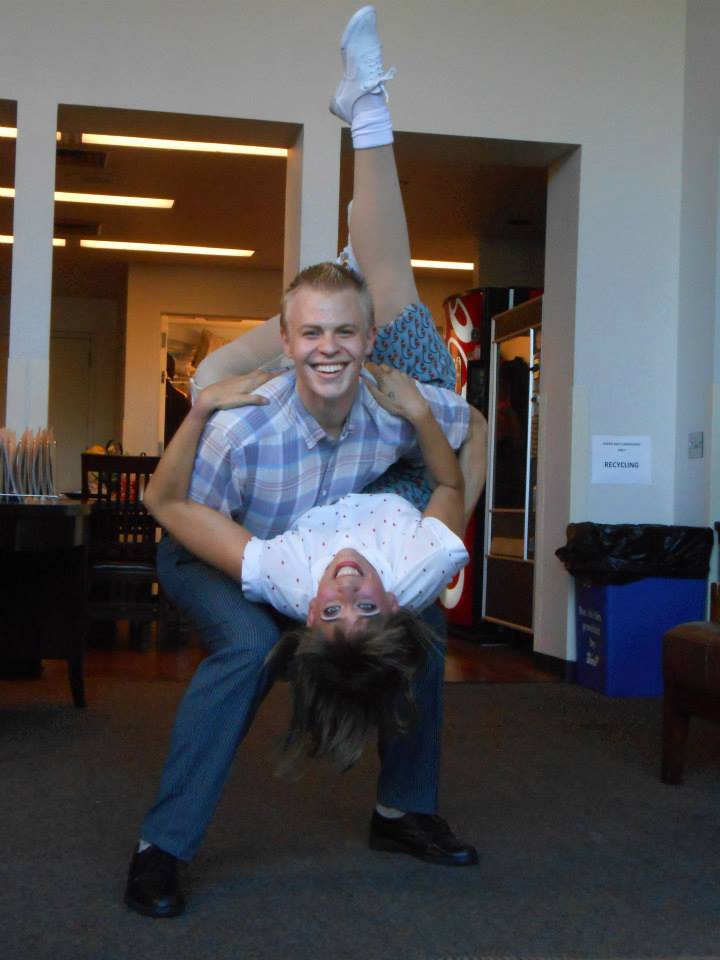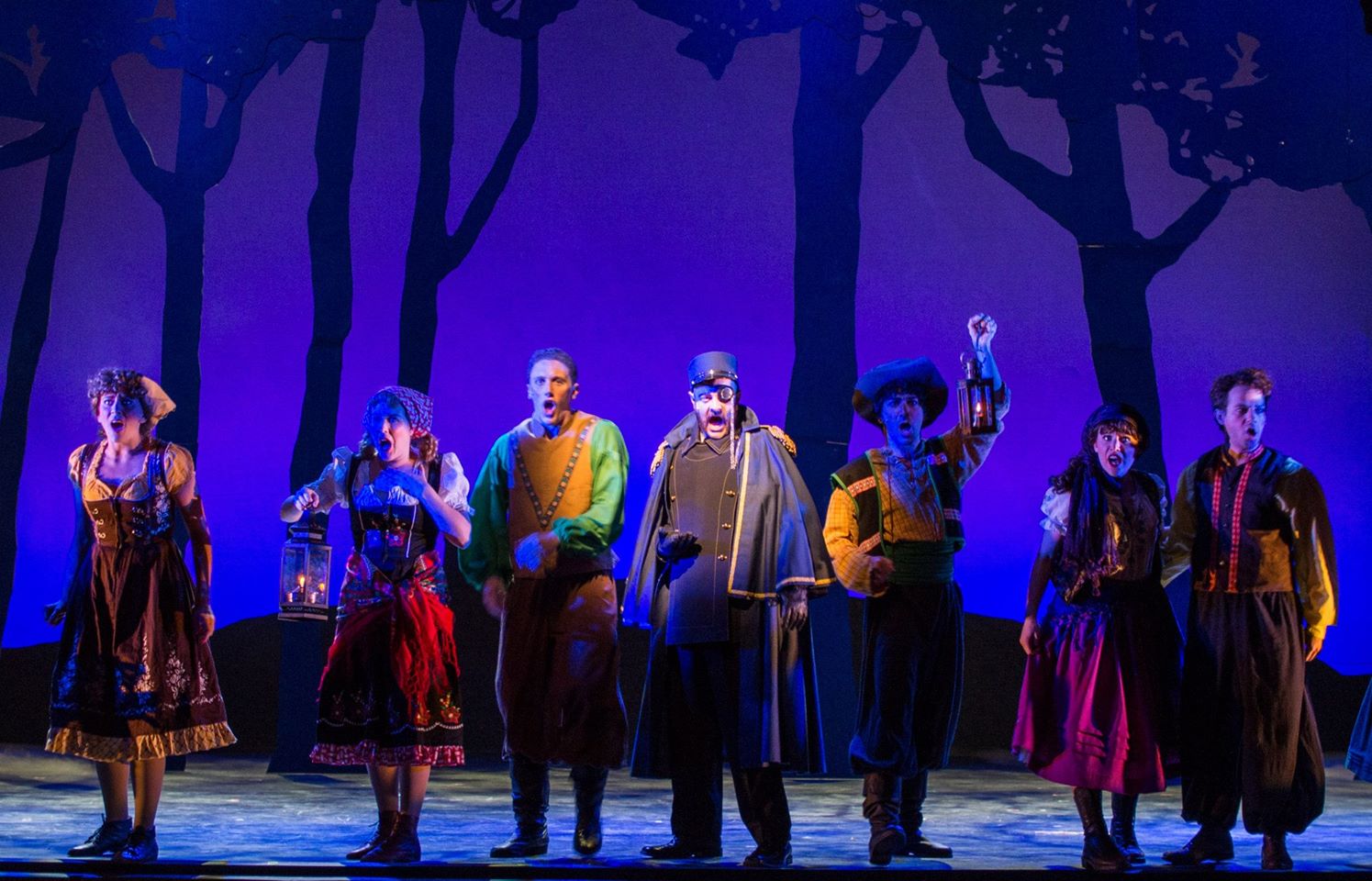 For photographs of Lynzee having fun, go HERE