ACTRESS, DIRECTOR, ARTISTIC DIRECTOR, THEATER FOUNDER, TEACHER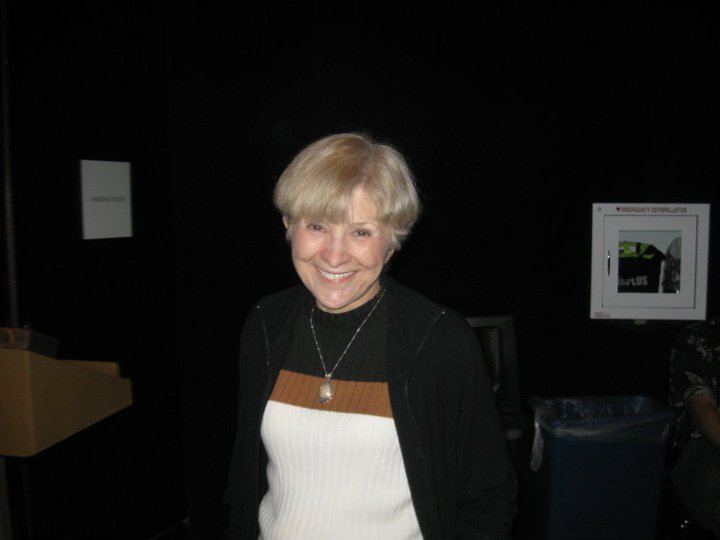 A CRITIC REMINISCES
Some people you love the first time you meet them. No reason for it that you can fathom. It just happens.
It certainly happened with Judy Rollings. Maybe it was that shy smile, the way she has of looking to the side, the hint of a grin forming on her lips. Maybe it was the way she always tried to deflect compliments. Maybe it was just because she was intelligent, witty in a quiet way and crazy about theater.
Whatever. I was hooked. Haven't lost the feeling, either. Life without Judy Rollings would be a sad existence.
We go back a ways, Judy and I. I've watched her perform. I've admired her directing skills. I stand in awe of her work as a founder of Actors Theatre of Phoenix and Theatre Artists Studio and her leadership of the Herberger Theatre Center's Lunch Time Series.
Clearly, she's very good at the administrative side of things, but on stage …
Judy occupied the director's chair for some memorable productions, among them, Nuts, Orphans, Traveler in the Dark, And They Dance Real Slow in Jackson, Baby Dance and Park Your Car in Harvard Yard. Baby Dance was a stunner. A rich couple wanted to adopt, but after convincing a poor couple to give up their child, they rejected it when they discovered it might have brain damage due to a difficult birth.
It takes a director of considerable skill to navigate the minefields of a plot like that. Judy considers it one of her best efforts. She is absolutely right.
Judy's gift is attention to detail. Where other directors might run roughshod over nuances to achieve an effect, she finds the truth of a character and, whether that's bad news or good, lets it reveal itself to the audience in its own way and in its own time.
If I have implied that Judy has a quiet demeanor, I'm just telling you how it is. It works for her professionally. As an actress, she isn't given to flashy entrances or emotional tap dances. She just surprises the hell out of you. Like in The Oldest Profession, where, playing a prostitute, she burst into Cole Porter's Love for Sale. Great theater moment.
If for no other reason than her work with Actors Theatre (not only was she a co-founder, she was its artistic director for nine years), Judy will go into the history books as one of the most important women in Valley stage history.
It's the quiet ones you have to watch.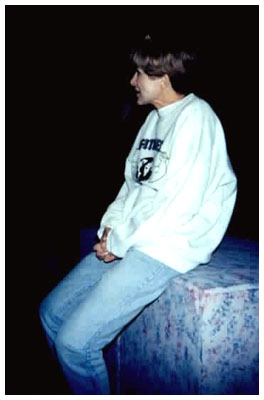 For Judy's work with Actors Theatre / Actors Theatre of Phoenix, go HERE
For Judy's work with Theatre Artists Studio, go HERE
Or type her name in the Search Box at left. It will take you to all pages where she is mentioned.
*****
HERBERGER LUNCH TIME THEATRE SERIES
A series of short plays presented at lunchtime on the Herberger Theatre Center's Kax Stage. Judy, director of art education and outreach at the Herberger, supervises the program.
Besides pumping up the crowd before each show, Judy has run the lunchtime program since it started 13 seasons ago. When she started, the Herberger was filled with performance companies, and she noticed something.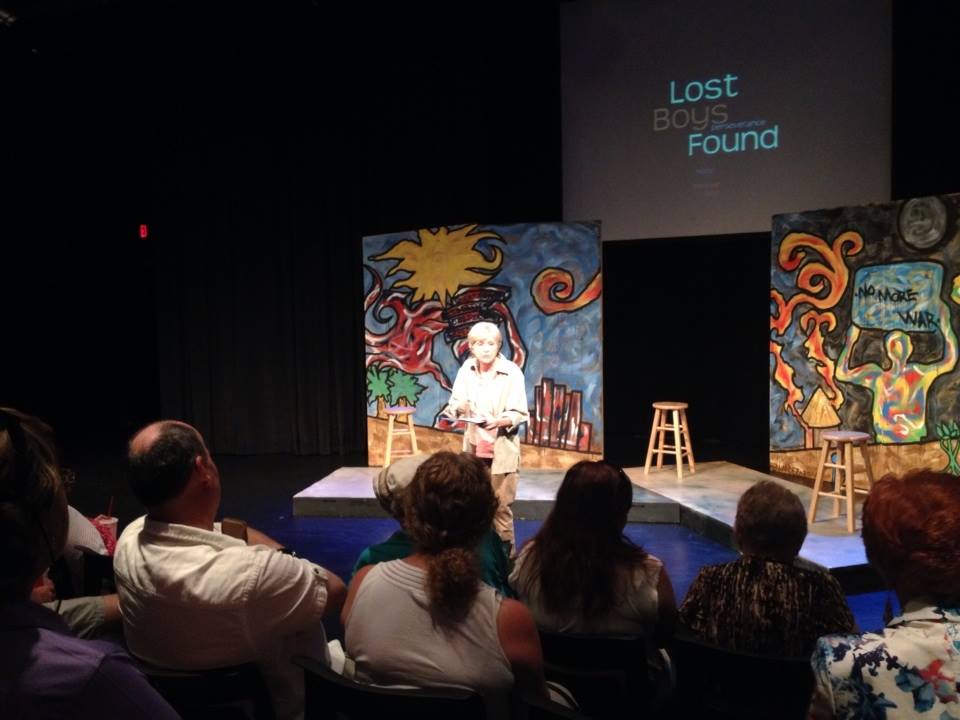 "There was no more room, we had so many resident companies at that point that there was no way to include any new talent," she told KJZZ 91.5 Radio.

So, the Kax Stage was created. It is an intimate venue where performers act on the floor, five feet away from the front row and where small theater companies have a half hour in the spotlight.
"And with a ticket price of $6, we do not make a profit. We probably break even given the fact that we have some wonderful donations," Judy said in the radio interview.

Donations help pay for props, costumes and other costs. And this is important, Judy says, because what often keeps a small theater company from the main stage is how expensive it is, even just to rent the space.
But the concept was not just for the performance companies. Judy says originally she wanted to find a way to bring a cultural event to workers downtown. Now, many retired people come because they prefer the time and cheaper price compared to evening performances.
Audiences can bring a lunch or pre-order one through the theater.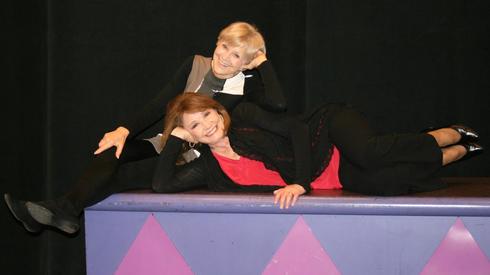 Judy Rollings and Patti Davis Suarez as 'Two Old Broads' in the Herberger Lunch Time Theater Series. (Photo, Valerie Monaco)
 PHOTOGRAPHS, REVIEWS & THE KITCHEN SINK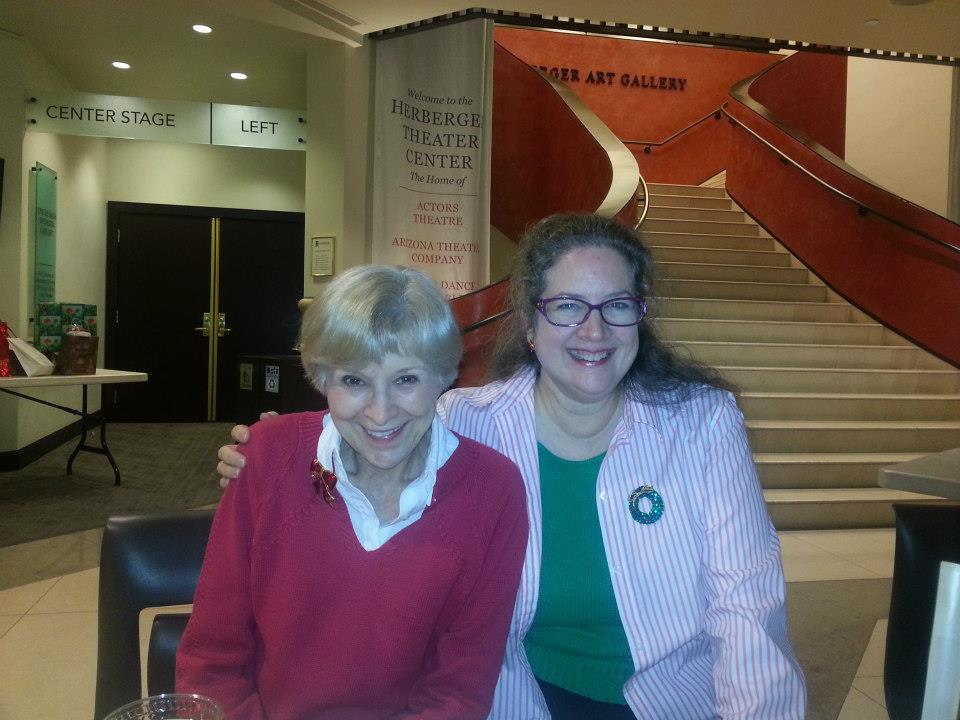 *****
2014 "Steel Magnolias." Director: Judy Rollings.
This was the second play in the drive to bring Scottsdale Community Players back to life. The cast of Robert Harling's 1987 comedy included Patti Davis Suarez, Jamie Sandomire, Laura Durant, Jodie Weiss, Maureen Dias Watson and Ashley Faulkner.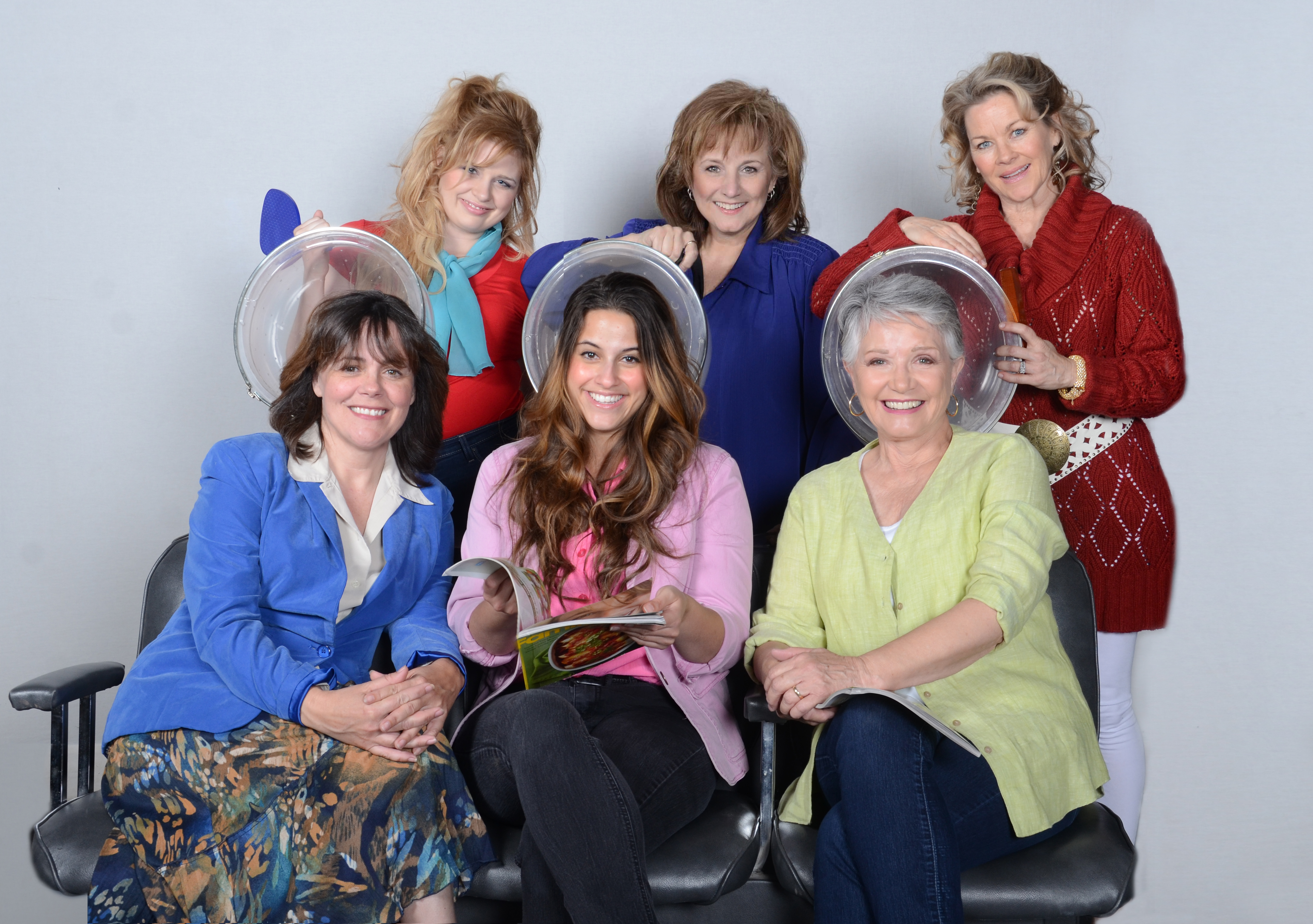 *****
2014, "Barking at Butterflies." Theatre Artists Studio. Directed by Judy Rollings.
Judy was at the helm of this piece by Scottsdale playwright/author Joe Bardin. Her cast included Leslie Tutnick-Machbitz, Kent Welborn and Skye Ayers.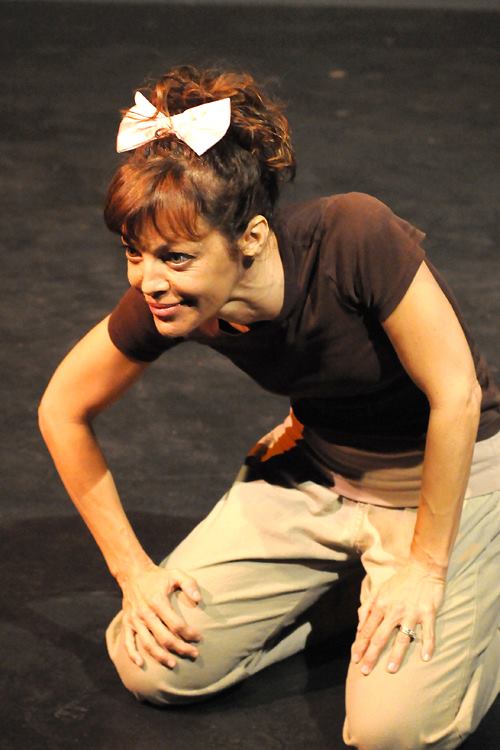 *****
2013. "Great Falls." Theatre Artists Studio. Directed by Judy Rollings.
Judy directed the local premiere of Lee Blessing's drama about a divorced man (Greg Lutz) and his step-daughter (Heidi Haggerty) driving across the West, looking for meaning in their lives.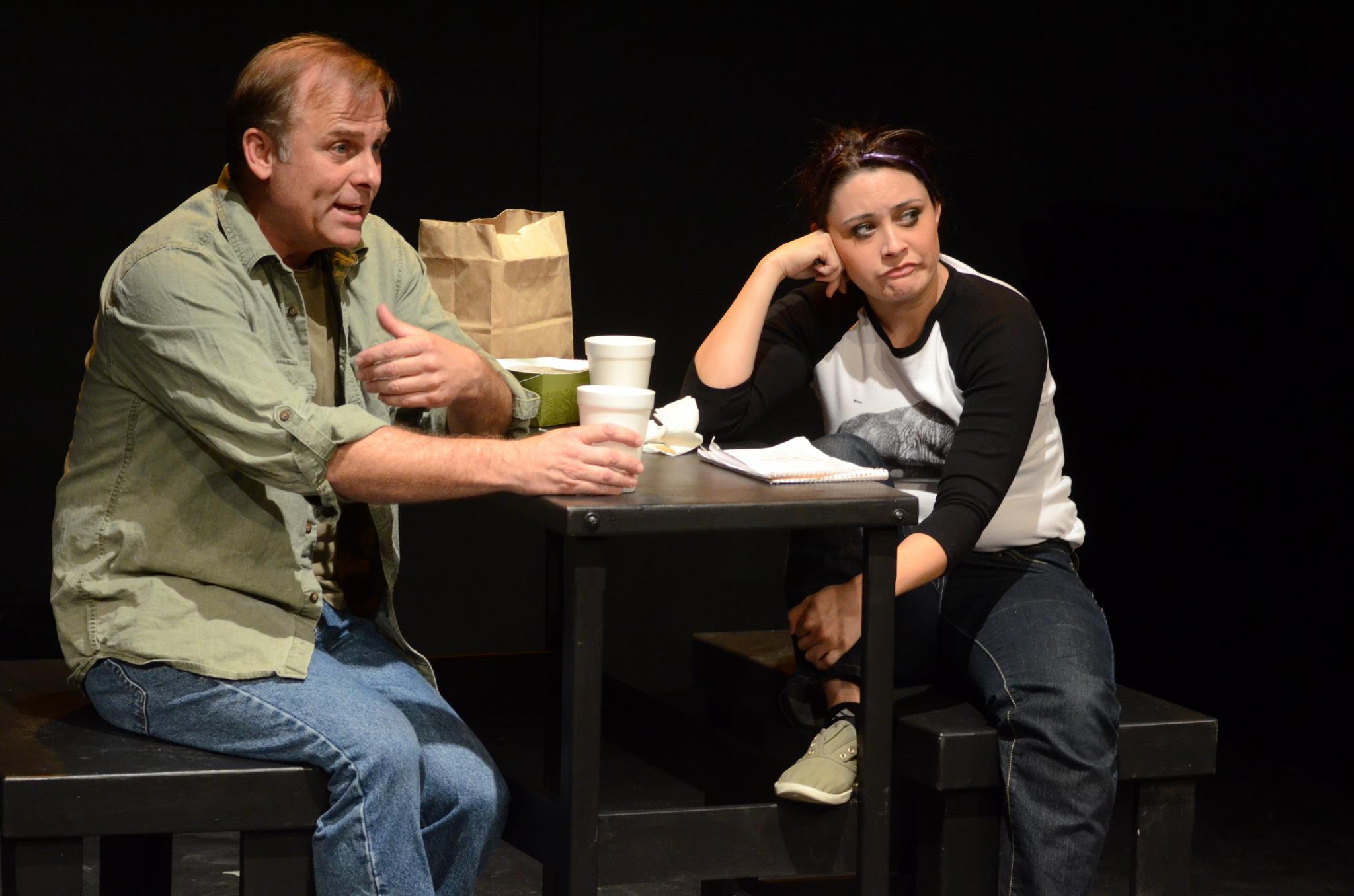 *****
2013. "Over the River and Through the Woods." Playwright: Joe DiPietro. Director: Pamela Fields.
Judy joined Bob Barr, Michael Fleck, Dolores D'Amore Goldsmith, Scott Hyder and Shana Rebilas Bousard in the cast of Joe DiPietro's comedy.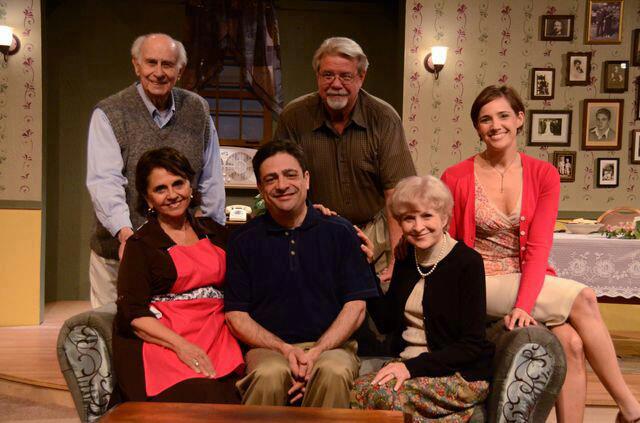 *****
2011. "Mama & Jack Carew," "Suocera." World premiere of two short plays by Hal Corley.  Theatre Artists Studio.

The company produced the world premiere of two short plays by Hal Corley. In Suocera, which means mother-in-law in Italian, Judy's character has an excruciating reunion with her son-in-law (Jeff Clevenger) after checking her daughter into the hospital with appendicitis.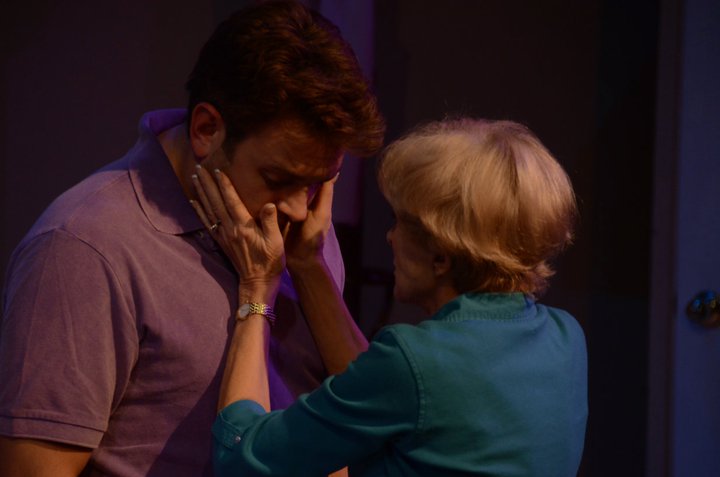 *****
2010 Actors Equity Arizona Theatre Service Award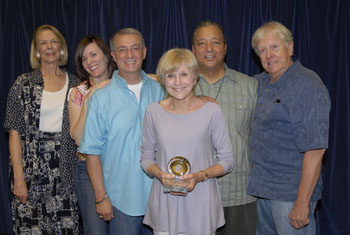 *****
2012 "The Road to Mecca." Theatre Artists Studio
Judy directed a revival of Athol Fugard's 1987 play. In South Africa, a preacher and a young teacher argue over the fate of an elderly eccentric. The cast included Judy Lebeau, Debra Rich and Don Erickson.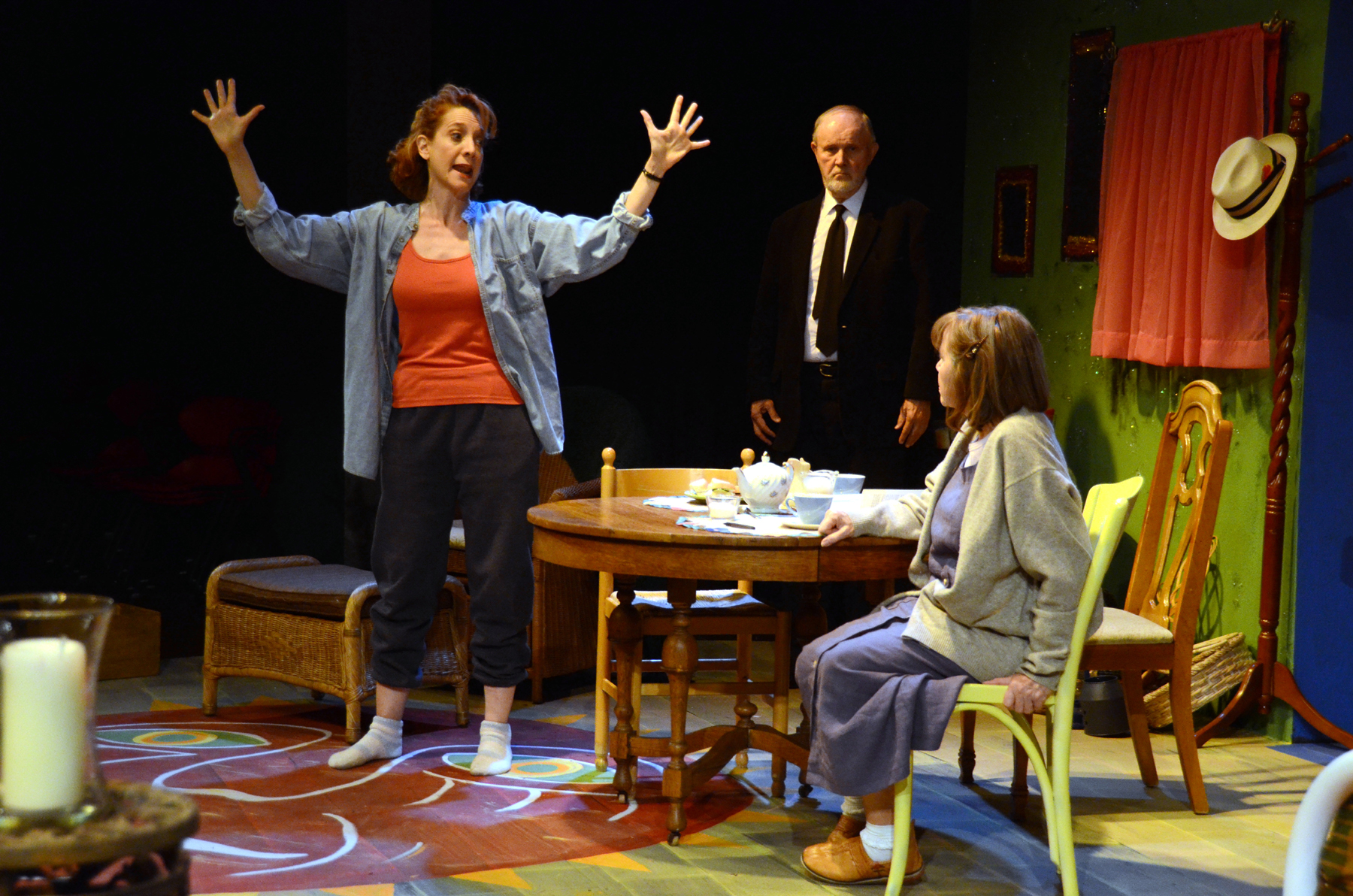 *****
JANUARY 2008. "The Oldest Profession" Algonquin Theatre. Director: Robert Kolby Harper.
Not what you might think of as a typical role for Judy, but she was a hoot playing a prostitute and singing raunchy songs.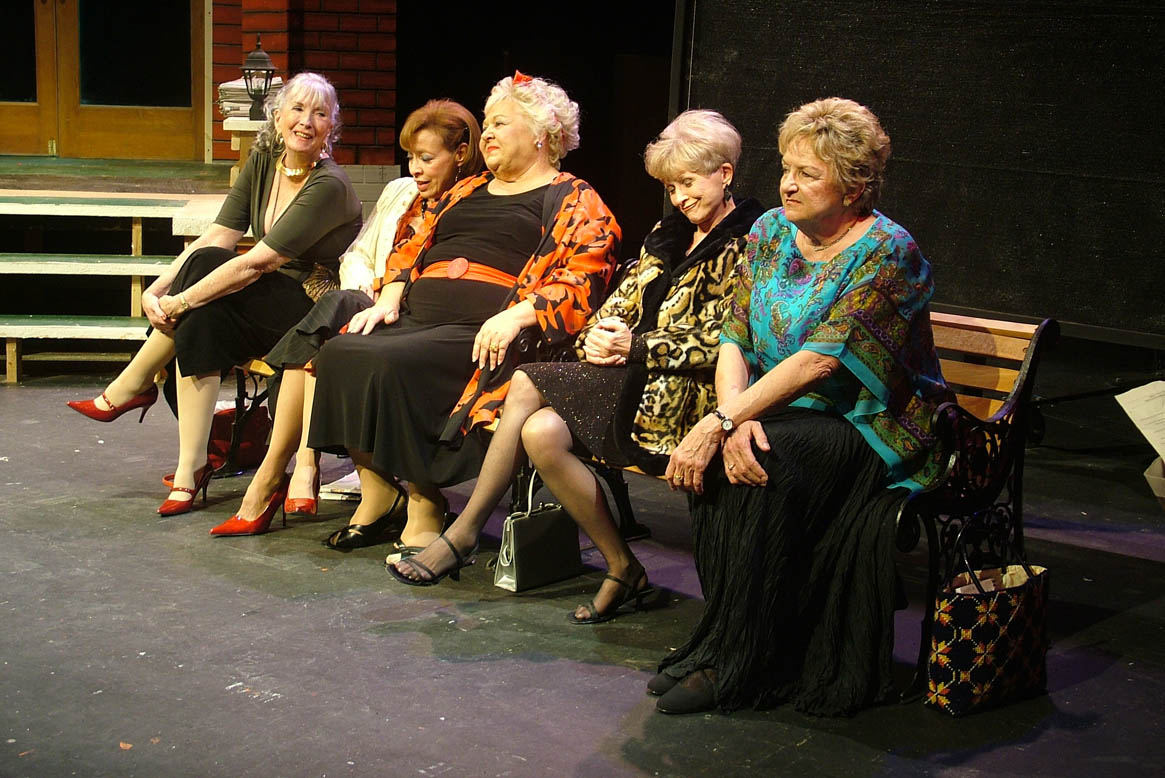 *****
FEBRUARY 2007. "The Death Bite." Playwright: Hal Corley. Director: Dominik Rebilas.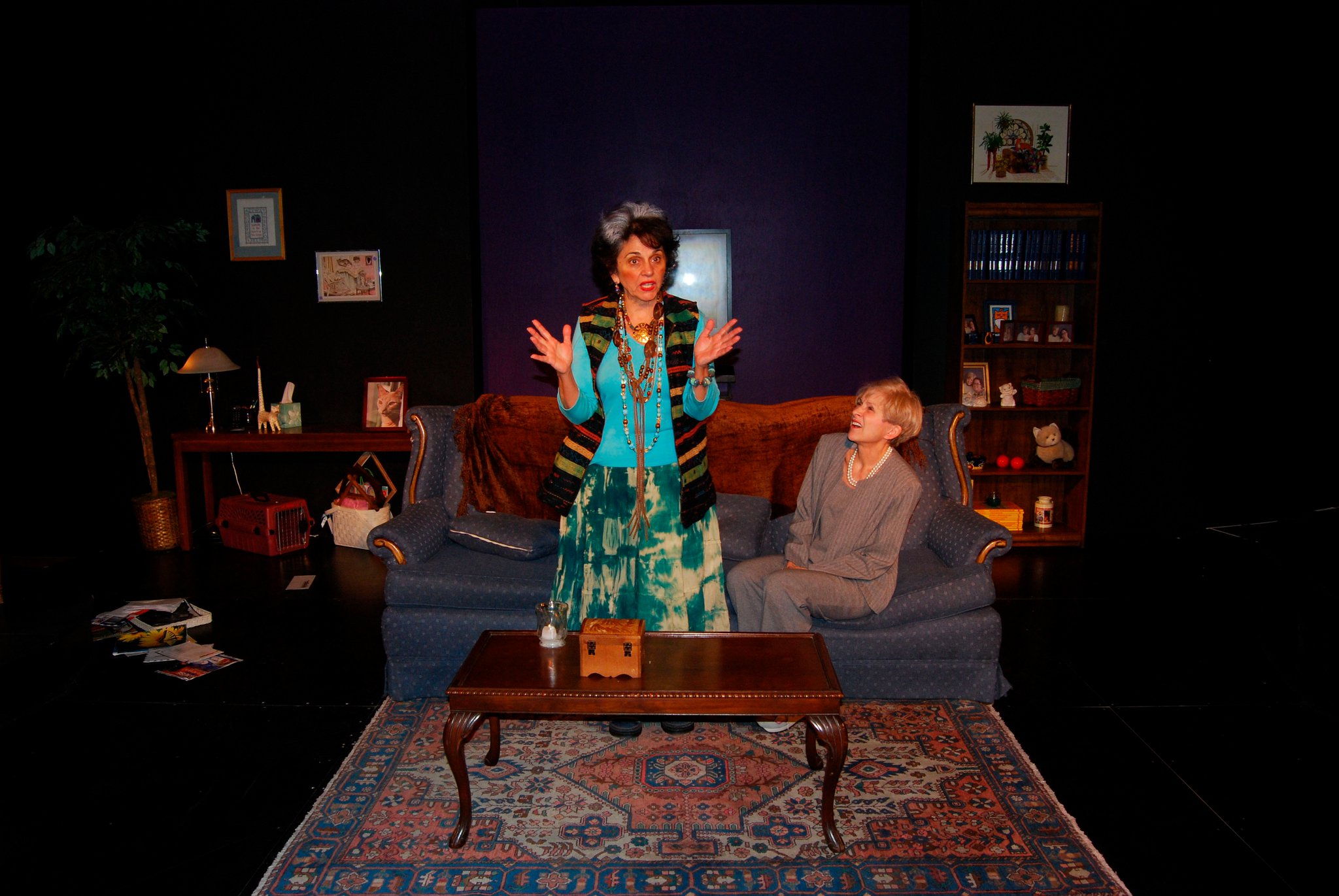 *****
LIFE OFFSTAGE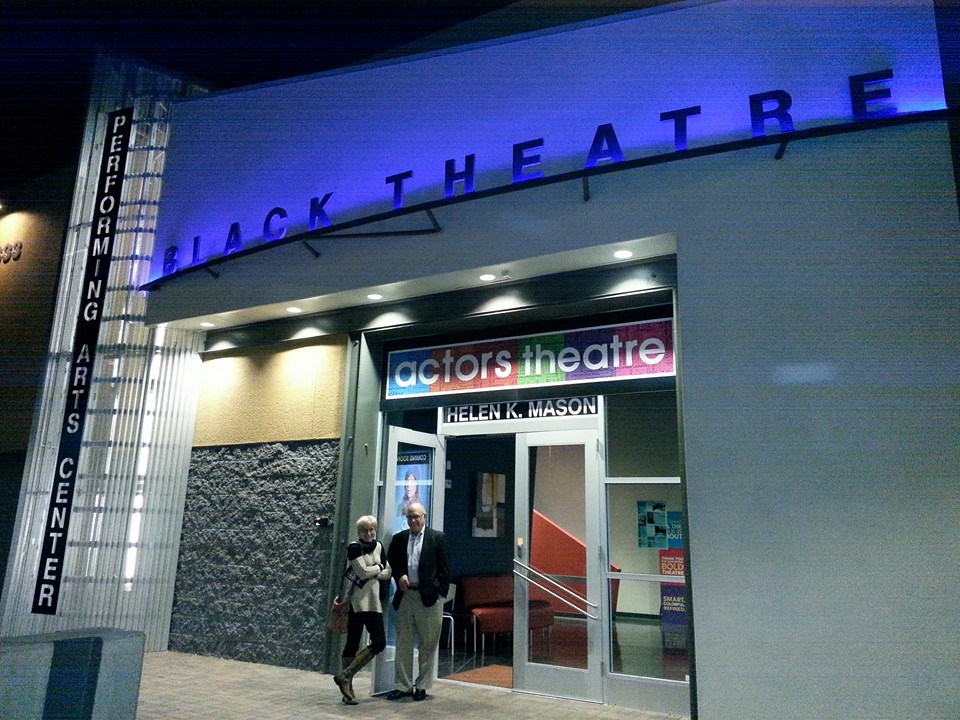 *****