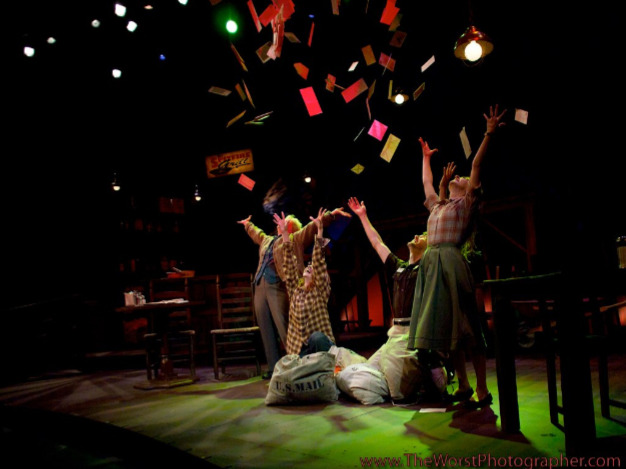 "The Spitfire Grill," a musical by James Valcq and Fred Alley, was performed by the Phoenix Theatre in 2011.
Starring were Barbara Walker McBain, Toby Yatso, Jeannie Shubitz, Trisha Hart Ditsworth, Rusty Ferracane and Johanna Carlisle. Brad Carroll directed.
The story is set in a small Wisconsin town and focuses on the romances and rivalries among the workers at the restaurant.
It was based on a 1966 film.